Adventures of our road trip from Michigan to Branson, Missouri!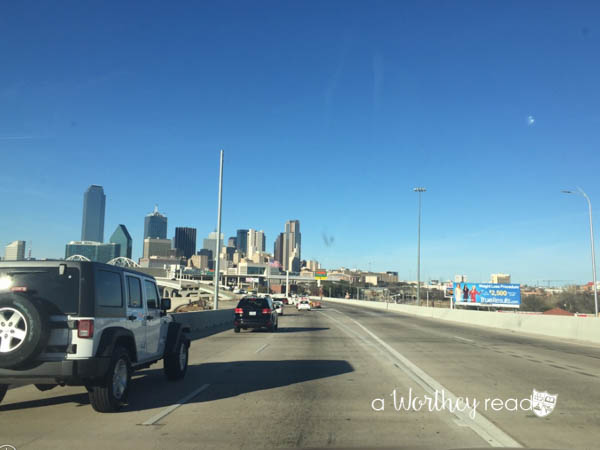 Getting to Branson, Missouri Was Half The Battle
And we're off to a pretty good start
The house has been cleaned from head to toe, the luggage was packed, our sweet little dog Goku is staying with a family friend, and me, well I am plum wore out. I am bone-tired and ready for this weekend to get underway. And yes, here we are hitting the highway a little (a lot) behind schedule but isn't that how it usually goes. "The best-laid plans…" Bah but whatever. It seems no matter how well you organize stuff somehow it just goes awry. The lists you make are constantly re-edited. The minute you check an item off your list, you find yourself adding something else. It often seems like no matter how well you imagine it in your head the reality is vastly different. Or maybe it's just me?
Murphy's Law & Late Night Driving
Finally, we pull out of our driveway (4 hrs later) and onto the road promptly at 4:26 a.m. and I point the car due west. The good thing about driving late at night (or early in the morning, perspective, right?) is the traffic is usually not an issue. I the husband is at the helm and our youngest is handling co-pilot duties. We've done this before, and I have to hand it to us, we make a pretty good team. The co-pilot's job it to keep me, the driver entertained and awake. Our youngest boy has been looking forward to this for some time. Just about every day, he'd verbally tick off the hours, minutes and seconds until departure. He's always like this and it's cute on the one hand and mildly irritating on the other, but in the end, it is his innocent and genuine enthusiasm that is adorable and slightly contagious. And so the moment has arrived, and he makes his announcement. "Welcome folks, this is your co-pilot Zayd'n speaking. We're just about ready to get things moving. So I urge you to settle in and buckle your seat-belts. And I want to thank you from the bottom of my little heart, thank you for choosing Air Worthey. Enjoy your flight." This guy is a ham and a half. And, he also makes sure he has everything a "good" co-pilot should have. Snacks? Check. iPad? Check. Pillow and blanket? Double-check. But guess what? We weren't an hour into the trip, and our beloved co-pilot was sound asleep. The best intentions, right? And I the husband is now left to pilot us into the night, alone. But there is something about driving across the country that is darn right liberating. Leaving behind the familiar for a chance at the new and unexpected. And so, the future is now. We're leaving the past behind, and putting down rubber with my sleeping family in tow. I am emptying the miles between where we were and where we'll come tomorrow. Perfect.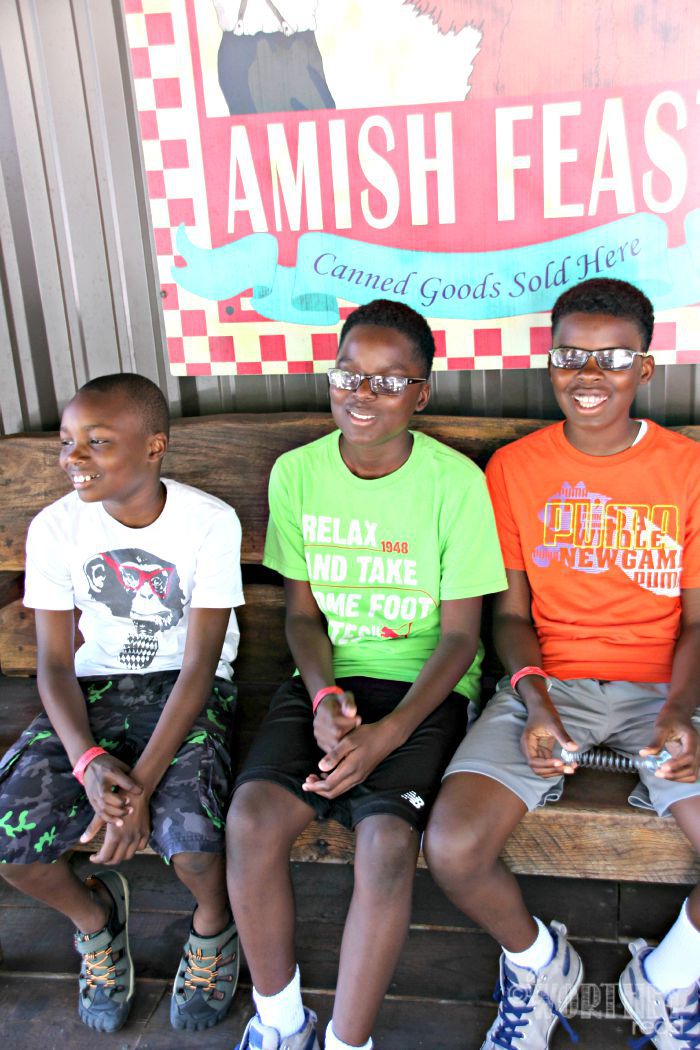 Where Are We & Where's Breakfast?
Okay. I am still awake, and our chariot in need of fuel and so are we. We've stopped just outside of Missouri to load up on sustenance fit for human consumption and of a vehicular variety. I must admit I have done a fine job, but it all seems like a blur, it's like I don't remember much and I was the one driving. To the casual observer, it would appear that I too succumbed to a bit of shuteye too, shuteye of the mind and a quieting of the spirit. Long-distance can put you into a kind of trance where you acutely aware but disassociate from the fleeting world around you at the same time. From the back seat the wife yawns, then asks sleepily, "Where are we? I answer, and one by one everyone else awakens. The sun isn't too long in the eastern sky, and I feel revitalized by its presence. My family cargo looks a bit refreshed but well you know how great it is sleeping in a hurdling car over the awesomely smooth roads of our great highways, don't cha? The good thing is; so far, so good. But we're hungry and lo and behold there is a Cracker Barrel adjacent to the gas station we're refueling. So by the unanimous decision, it is settled breakfast will be had in short order. With a full tank of petrol, we drive like 50-feet and park. We pile out stretching and yawning the kinks out, then commence to rectifying the hunger thing. FYI and this annoys me to no end, and I have to ask, "Cracker Barrel why don't you guys have WiFi? Last time I checked, Cracker Barrel stock was at $146.00 a share, so its not like they can't afford a lil' ole Wifi. My goodness!
Dreaming & Working, A Better Way
Thanks to our trusty hotspotAirCard the Mrs. can dine on some delicious French Toast and bacon and get a bit of work done too. I have what I always order, the pecan pancakes, scrambled eggs and hash brown casserole and lemon water. The boys have now all outgrown the kid's menu and fill up on what they can "man-sized" portions. Kids, right? Soon we're all stuffed and back on the road again (thanks, Willie Nelson). My wife admits that there is something to this working while riding in a fast-moving car. She finds herself waking up with a laptop on the floor of the car or the seat beside her. And apparently, she is getting work done, although she confesses to barely remembering doing it. Maybe she's sleep-working or dream working. She's not sure (neither am I), but when she looks down at her screen, there it is, the work is getting down. And it is a bit disturbing and encouraging all at the same time. My wife is special and at times magical, I love her just the way she is.
The Last Leg Meets Starbucks
Hours later it is apparent, and who knows me better than me? I the husband exhausted. So, a couple of things need to happen. My human cargo will continue to slumber, and I need to find a Starbucks and STAT. Thank the gods of modern tech for GPS. We're just west of St. Louis and we locate the nearest Starbucks. I order a Venti triple-shot Caramel Ribbon Crunch and the wife gets the midsize version without the triple-shot though. Although I am not sure why she needs it with all the sleep overdosing her system, but I say nothing (smart husband). My co-pilot is now up and chattering away, maybe it the sips of high octane beverage he keeps stealing from my coffee cup or perhaps it is simply the high powered nuclear fusion energy of a 9-year old kid. More than likely it is a combination of the two. Anyway, we're back on I-55 South and its crunch time. We're getting close, just over 3 hours to go and we're so close I can almost taste it. No, that's the Caramel Ribbon Crunch I am sippin' on, man these things are devilishly tasty. Not healthy but oh so good. Besides, that's what vacations are for and a bit of sinful indulgence never hurt any ole' body.
We're So Close, Then A Snag
Things were moving along according to plan, and we're only less than an hour from our destination, but then we see the display on the GPS announcing there is an accident ahead. Really? Are you freakin' kidding me? After enduring the crater-sized potholes, the fitful wakefulness, my butt being sore and the deluge of rainfall and flood warnings galore we get derailed by an accident of the vehicular kind! Well, I hope nobody died in the bargain, but seriously can't they get this mess cleaned up? Because I got someplace to be! I kid you not; we're literally moving at a snail's pace, and I am tempted almost to get out of my car and walk. Almost, but not quite. I may be a tad upset but I ain't totally cray-cray. We worried we're going to miss the show. It is official we are indeed going to miss the show. My wife takes to her phone and contacts the Branson rep. At this rate, it would take a miracle, and I don't see any chariot of fire to ferry us across the blue sky and towards our destination. We're not going to make the show we're scheduled to attend, and this just can't be. I mean, really.
Branson, Missouri… Finally.
Eventually, we make it. We finally pull into the Grand Country Resort, and all I can say is WHEW! We're checked in and building 3; room 505 will be our de facto residence for the next 72-hours. We get our baggage arranged and have just enough time to freshen up, and we're back out of the door. All things considered, our 12+ hour drive from Michigan to Missouri wasn't bad at all. Okay, we hit a snag but no one's worried about any of that because we're troopers. Okay, Branson, here we are now what do you have for us. To be continued.
More from our Branson adventures:
17 Things To Do In Branson Missouri
Las Vegas of the Midwest: Branson, Missouri
A Zip Line In Time | Ziplining in Branson
Dolly Parton's Dixie Stampede: Fun For All!