How can you not have fun with these Fun & Festive Grinch Recipes?!
As you will find, this collection is filled with oh-so-yum and super cute Grinch recipes all will love.
There is a little something for everyone, from sweet treats to kabobs to fun shakes and cocktails.
All are easy to make and sure to please!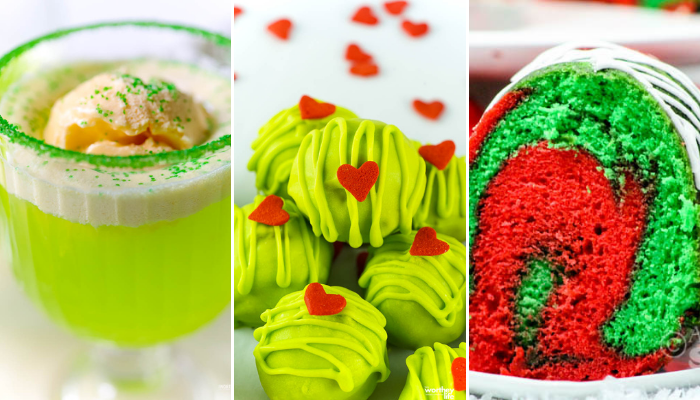 40+ Fun & Festive Grinch Recipes You Will Want to Make for the Holidays
The Grinch is a mean one, but in the end, he learns the true meaning of Christmas and shows he has a heart.
It makes for a genuinely heartfelt Christmas story.
'How The Grinch Stole Christmas' by Dr. Seuss is a classic Christmas movie loved by many generations and is one of my family's favorite Christmas movies.
Since it is a favorite and much-awaited event every year, it is always a lot of fun to have prepared Grinch-inspired snacks, sweet treats, and fun drinks to serve while we enjoy the movie.
And, to be honest, I am not sure who wants it more – the kids or the adults!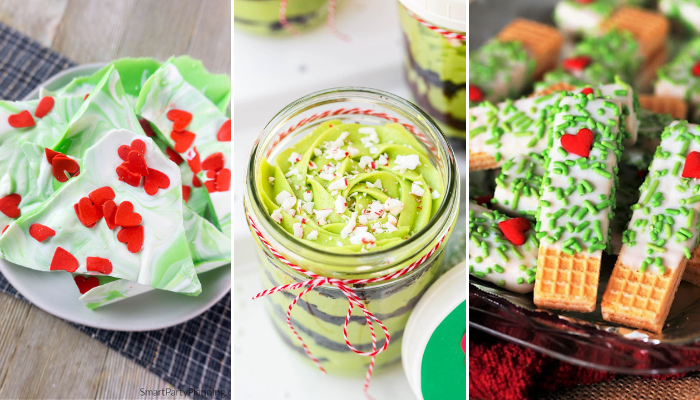 Speaking of Grinch snacks and sweet treats
You can incorporate many recipes into a Grinch-themed event, as you will see in this collection of Grinch-inspired recipes.
From traditional cookies and sweet treats to kabobs, hot chocolate, milkshakes, and even cocktails, there are many creative fun green Grinch-inspired recipes to try.
Oh! And did I mention Grinch pancakes? Oh, yes! Why not start the day with a stack of fun Grinch pancakes to help build anticipation for the upcoming movie night?
So, whether you are planning on viewing the movie with just family OR you are thinking of throwing a Grinch-inspired party, we have all the goodies you will need!
Whether you want to have a few snacks for your immediate family or plan to host a Grinch-themed party, I am sure you will find several recipes everyone will enjoy.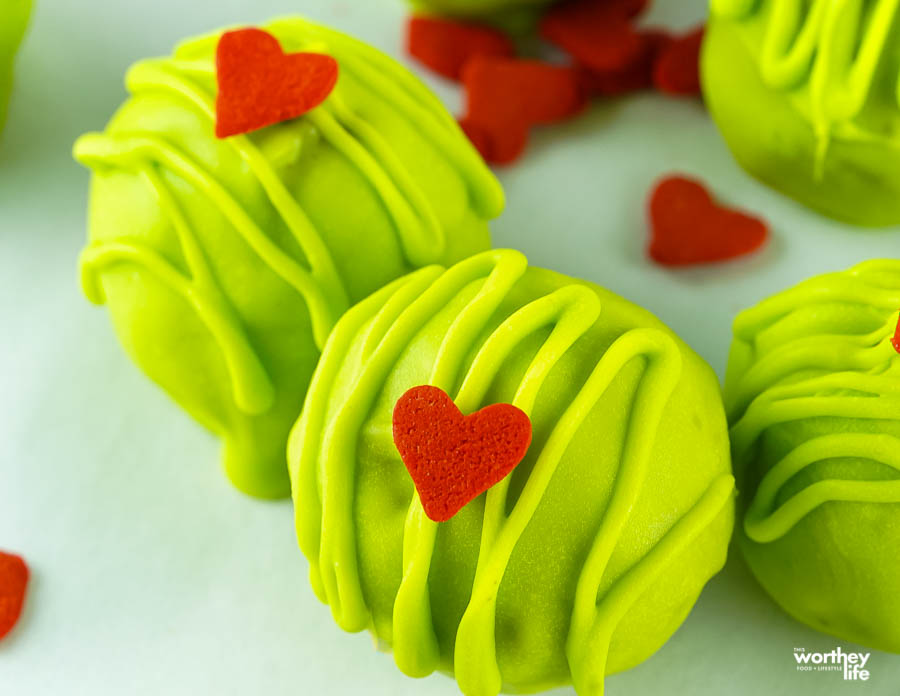 You will love this NO-BAKE Grinch Oreo Balls recipe! It is a simple must-make recipe for the holidays!
It is easy to make using oreo cookies, cream cheese, and green candy melts.
And no-bake is always a welcome addition to treats.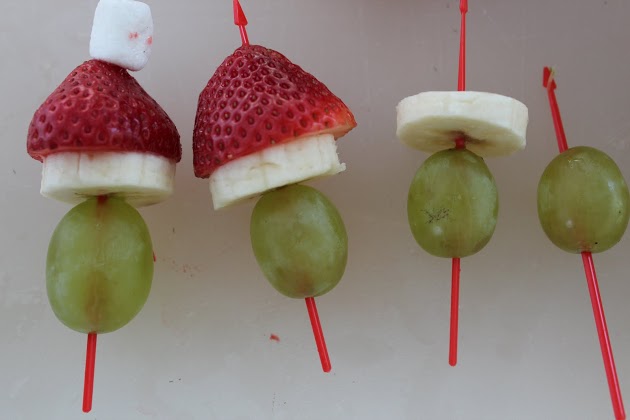 If you are looking for something super quick and easy, you must try these fun Grinch Kabobs!
Instead of all the sugary sweetness, this easy recipe uses the sweetness of fruit and marshmallows to tantalize your taste buds.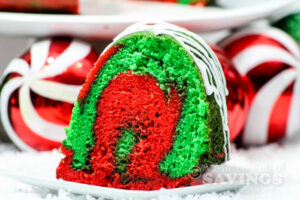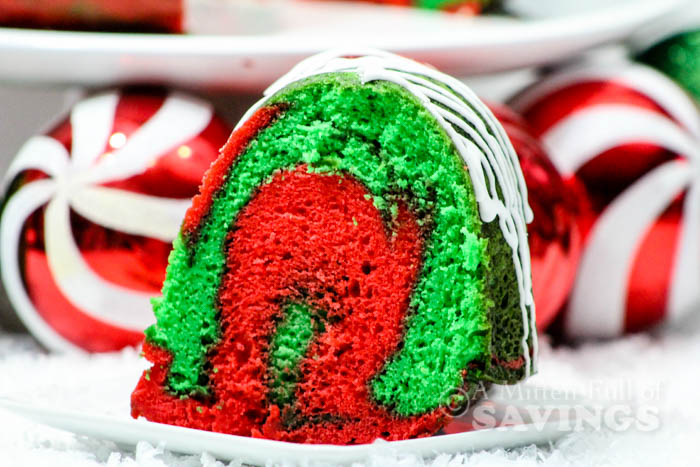 No holiday is complete without a delicious cake, and you can't get any tastier or more fun than our Holiday Grinch Bundt Cake!
It is the perfect dessert for all your holiday festivities! Bundt cakes are notoriously easy to make, and this bundt cake recipe is super easy and delicious.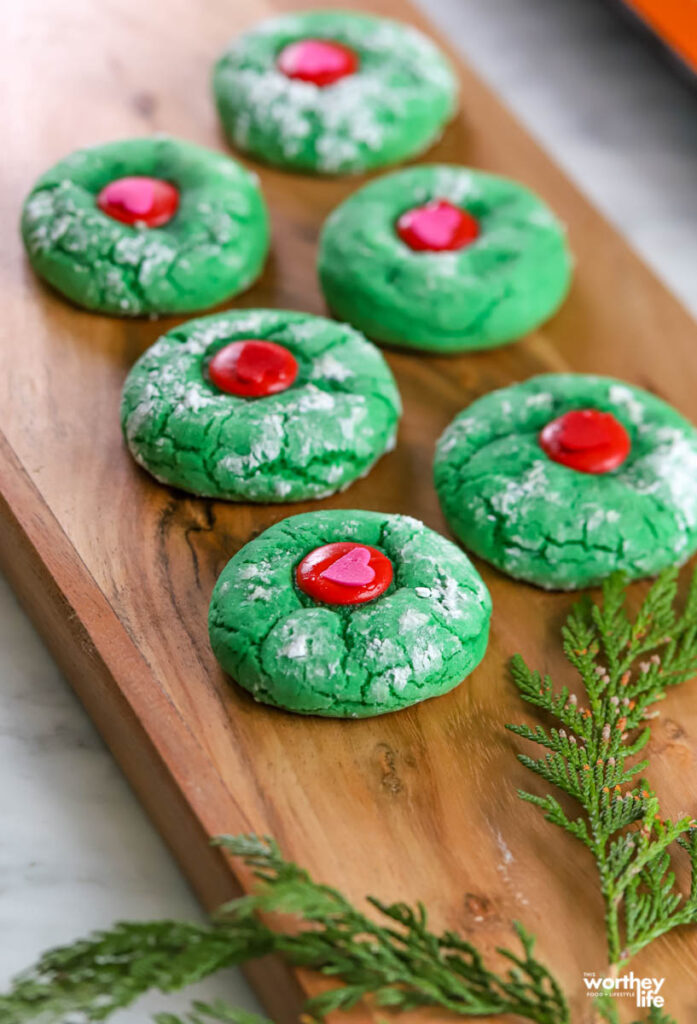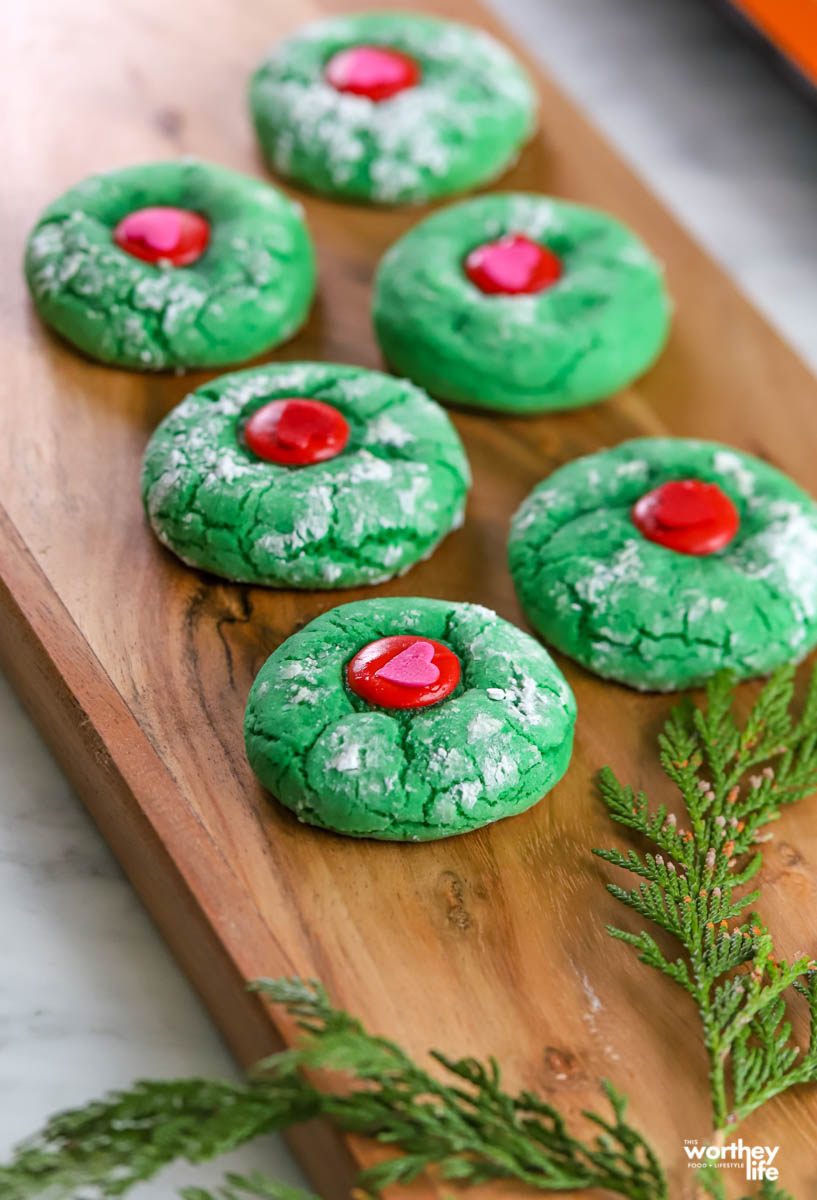 Looking for fun cookies to add to your holiday treat collection? If so, this fun and easy-to-make Grinch Crinkle Cookie recipe is the perfect addition!
Kids and adults love them; they are fun, easy, AND delicious! What more can you ask for?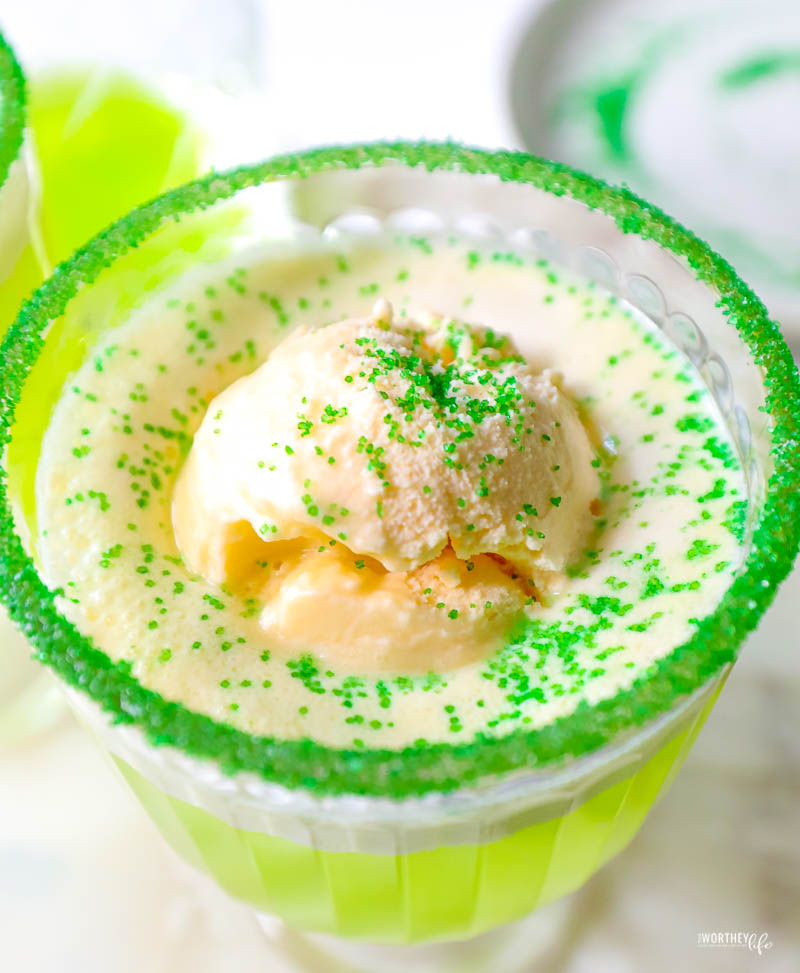 And, of course, no gathering is complete without a great punch recipe! This Grinch Punch Recipe with Ice Cream is perfect for your family enjoying the Grinch movie as it is kid-friendly.
This recipe will also be a hit for any Grinch-themed party you may wish to have. The best part is it only requires 4 ingredients to make this festive holiday punch.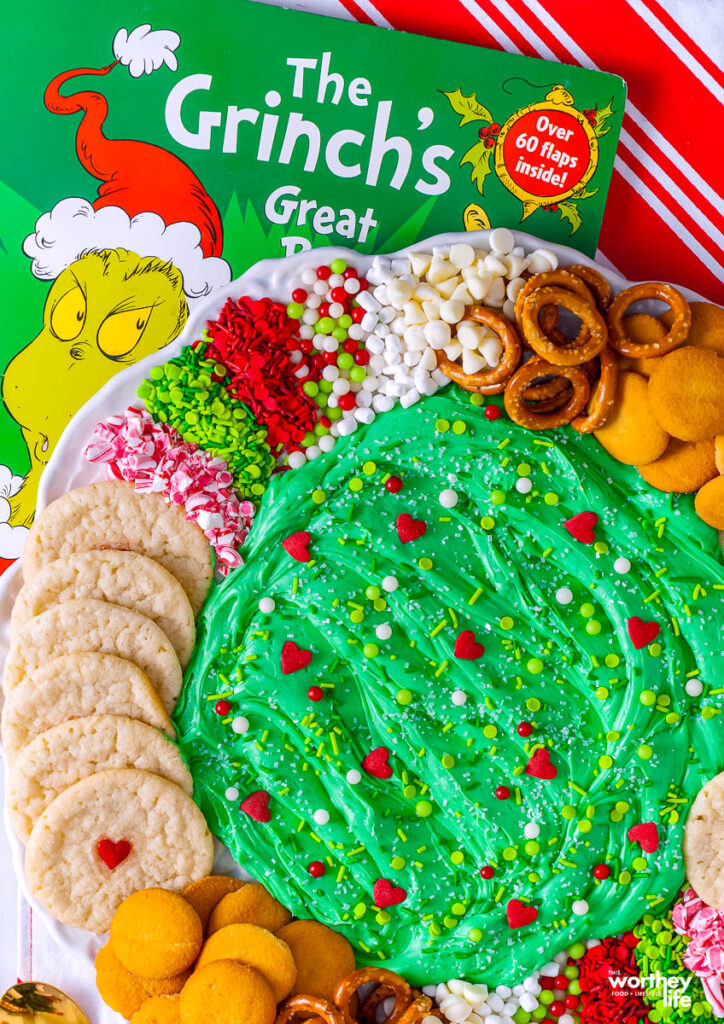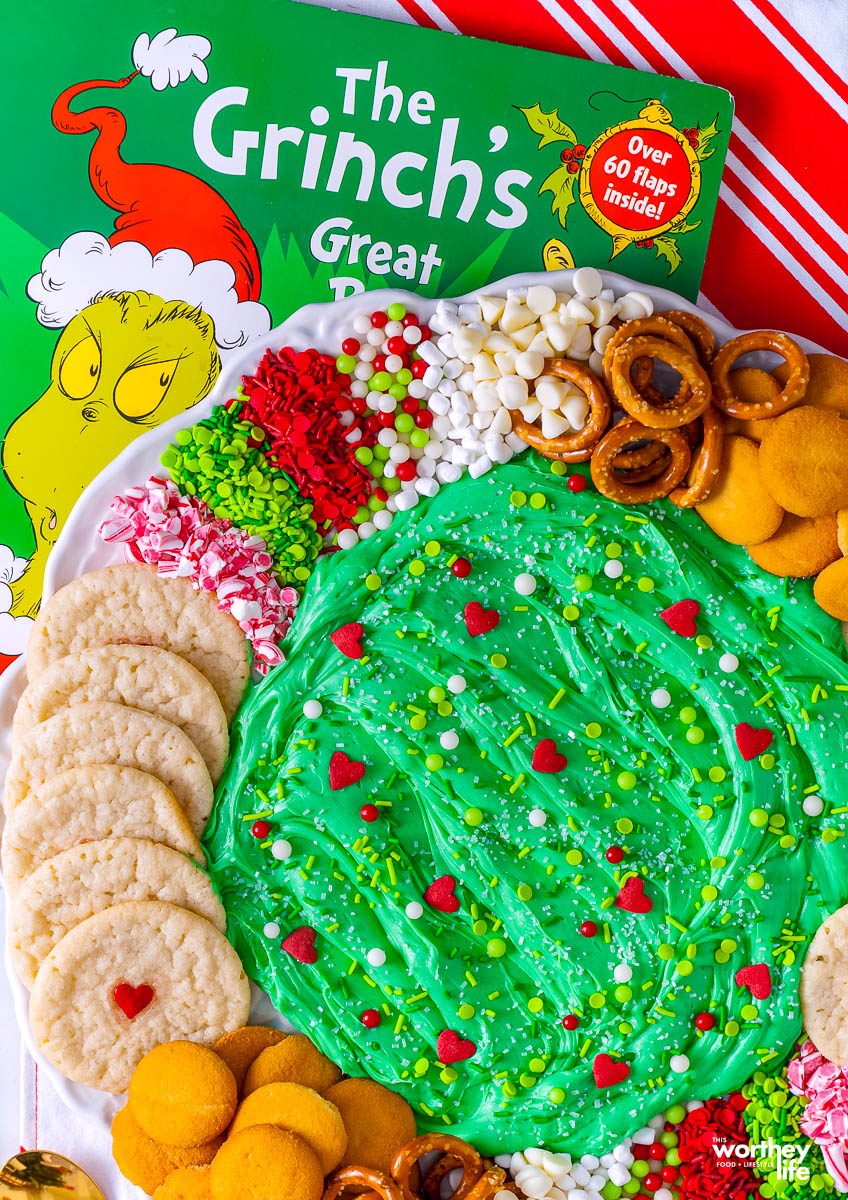 This Grinch Frosting Board is one that you can make over and over again for movie nights, parties, or take to a potluck event this Christmas.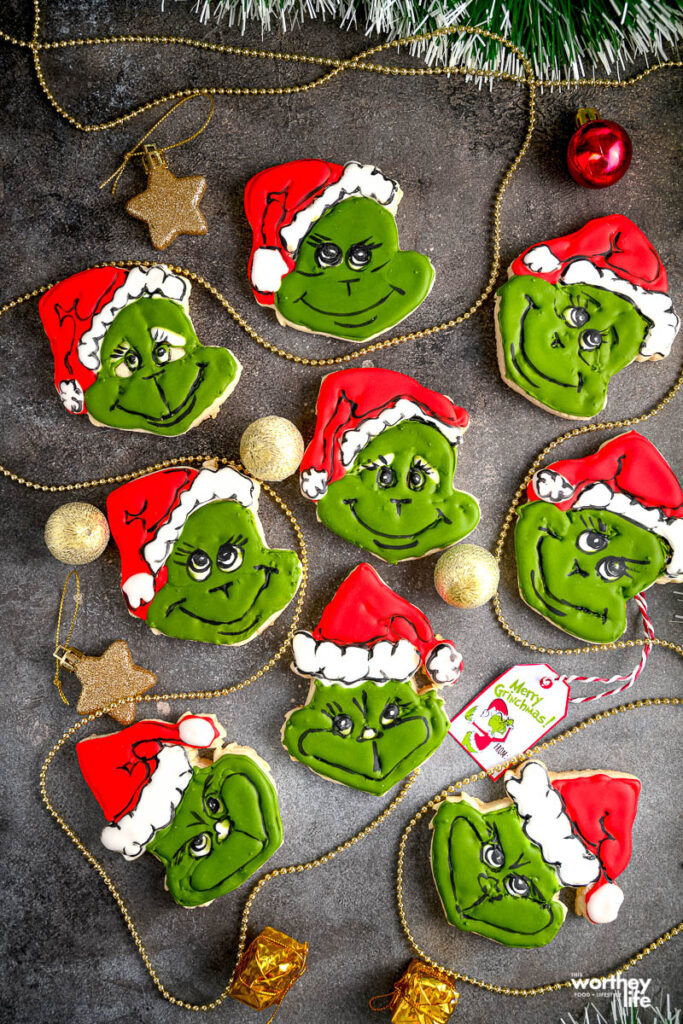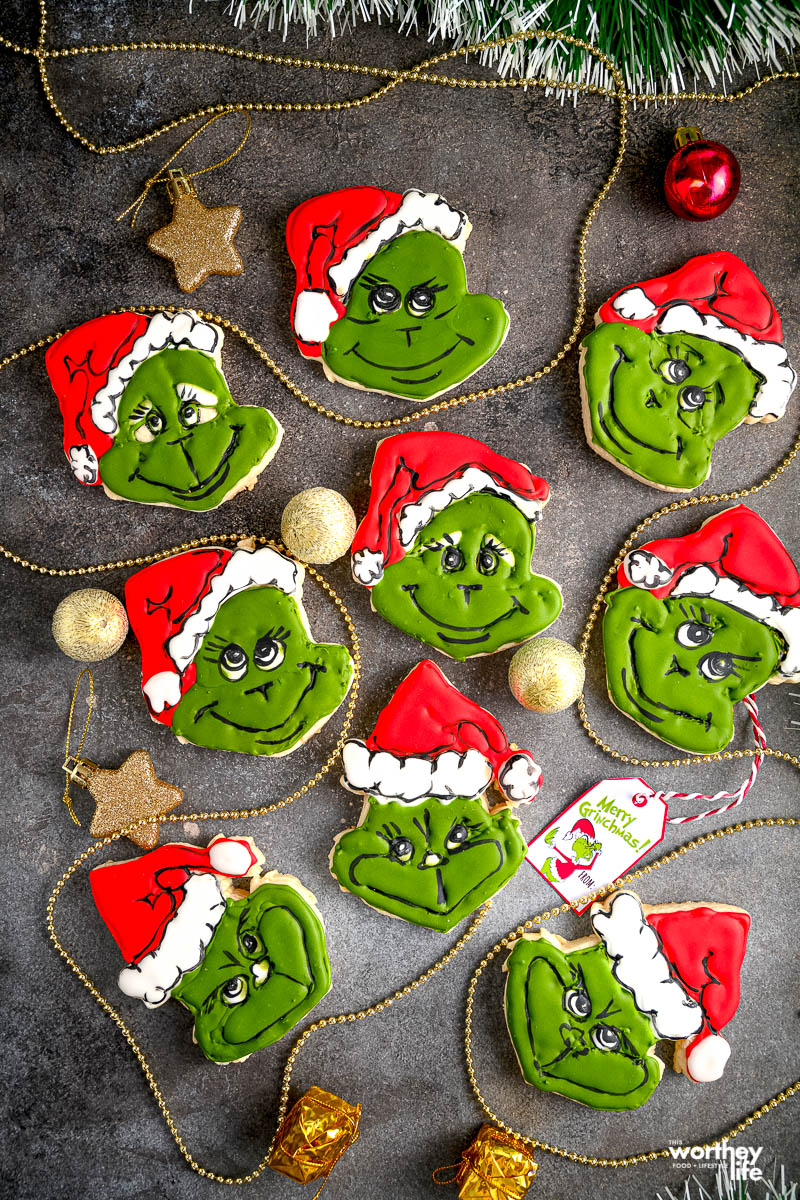 These Grinch sugar cookies will be the stand-out dessert at your holiday event.
A decorated sugar cookie that might make your heart grow three times larger after your first bite.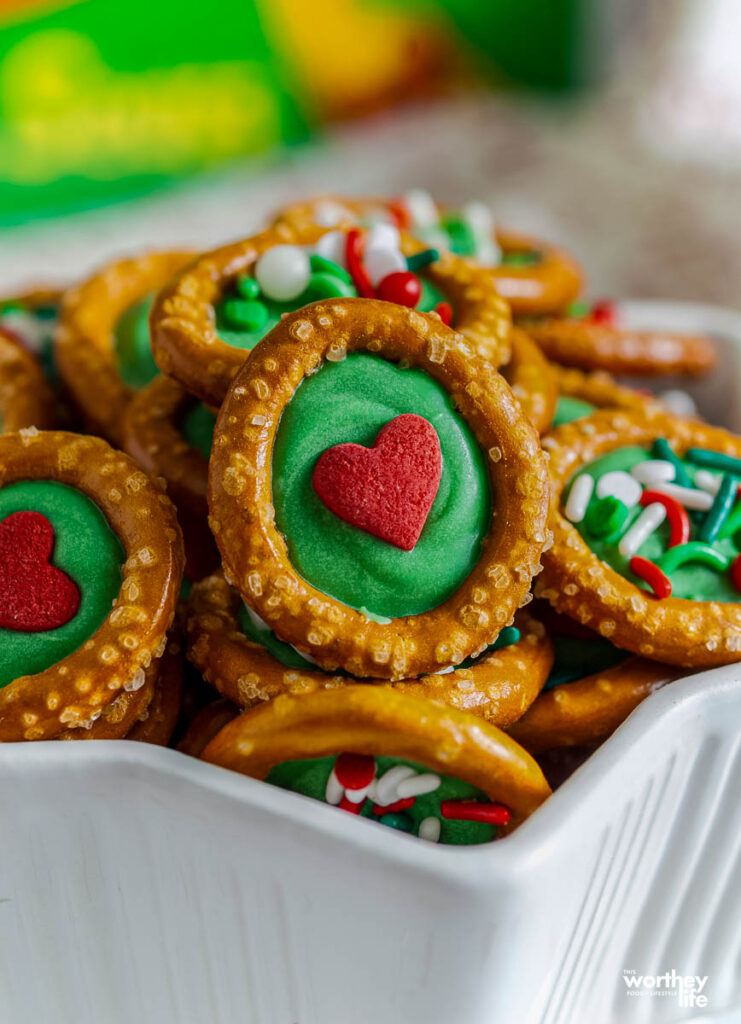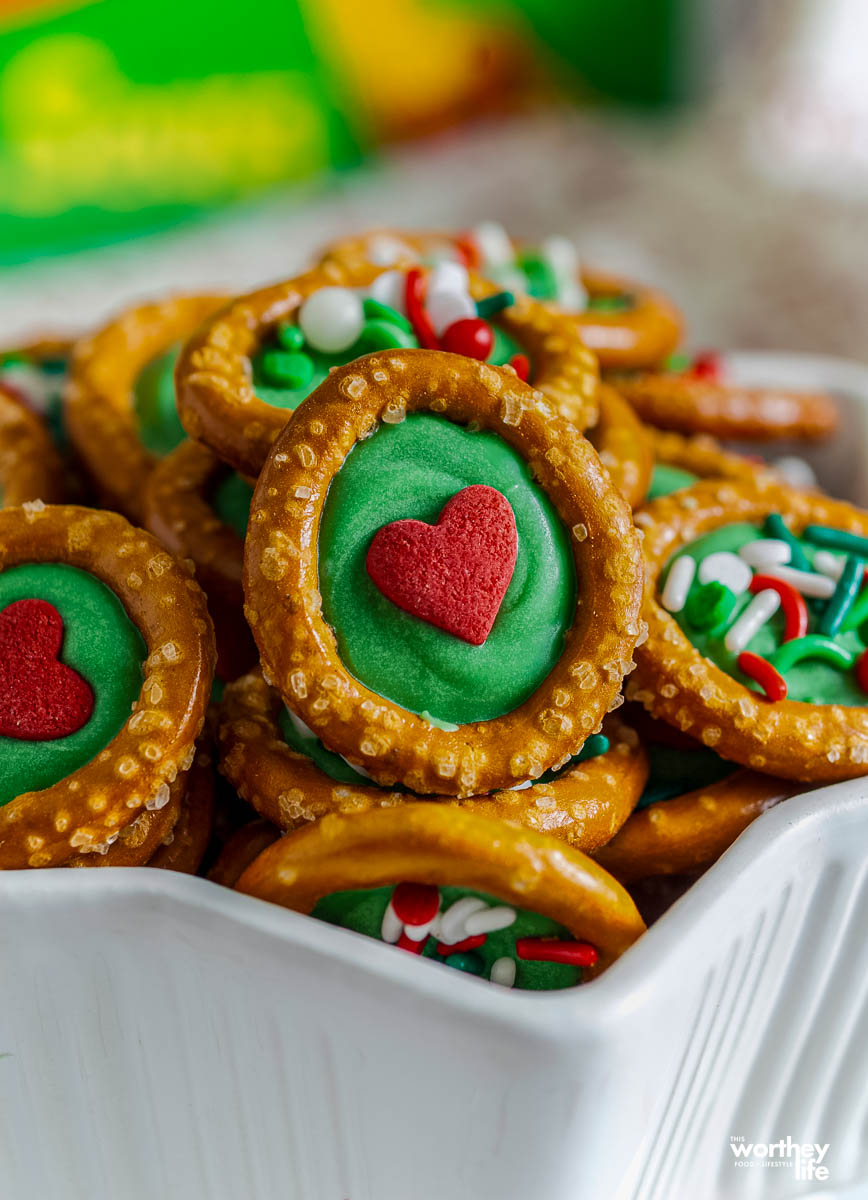 Grinch-themed pretzel rings and a wonderful salty-sweet combo and so easy to make and perfect for the holiday season.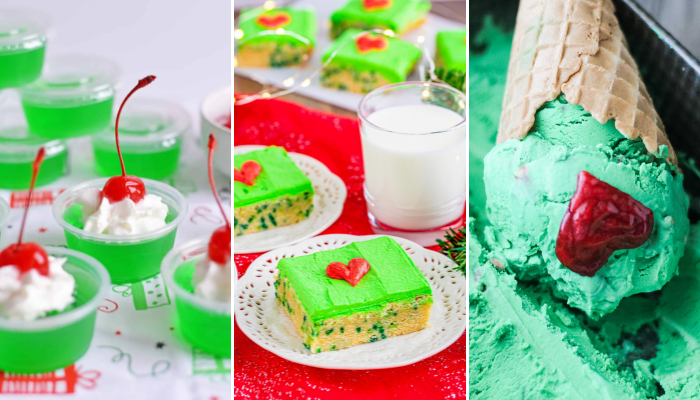 Keep reading below for more Fun & Festive Grinch Recipes!
Hopefully, you've found a few Grinch recipes to try this holiday season! Happy Holidays!