Regarding Halloween activities and ideas, this Halloween Printables for Kids packet gives a ton of great creative and learning options.
Since they're all Halloween-themed, you're going to have a blast watching them have the confidence and ability to complete each and every one.
Be sure to check out my other Free Halloween Activities Printables For Kids to add even more fun to your festivities!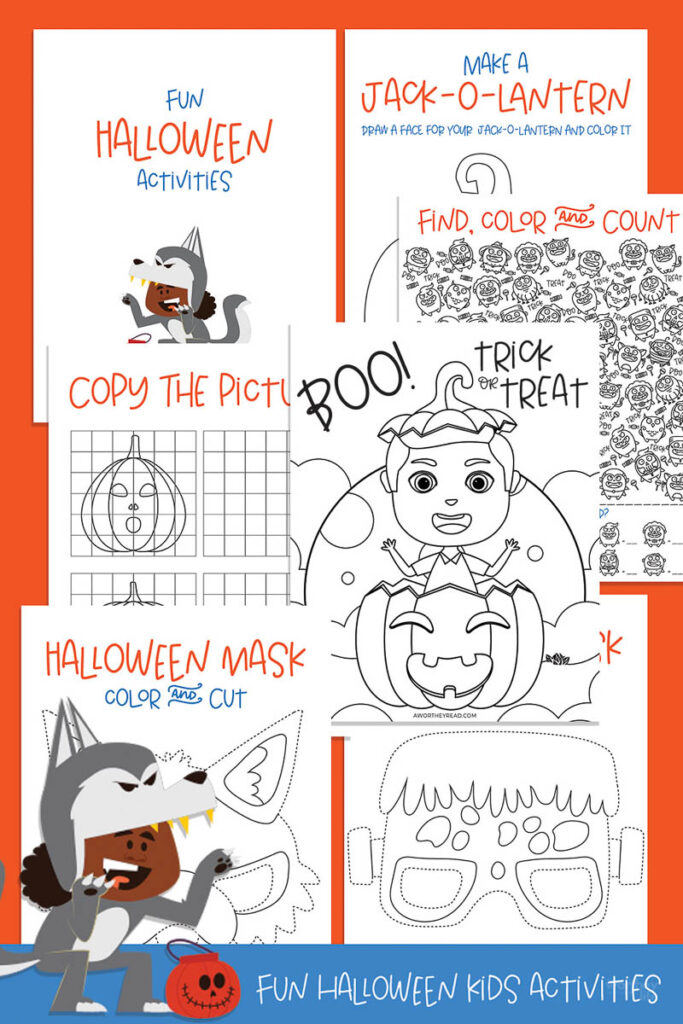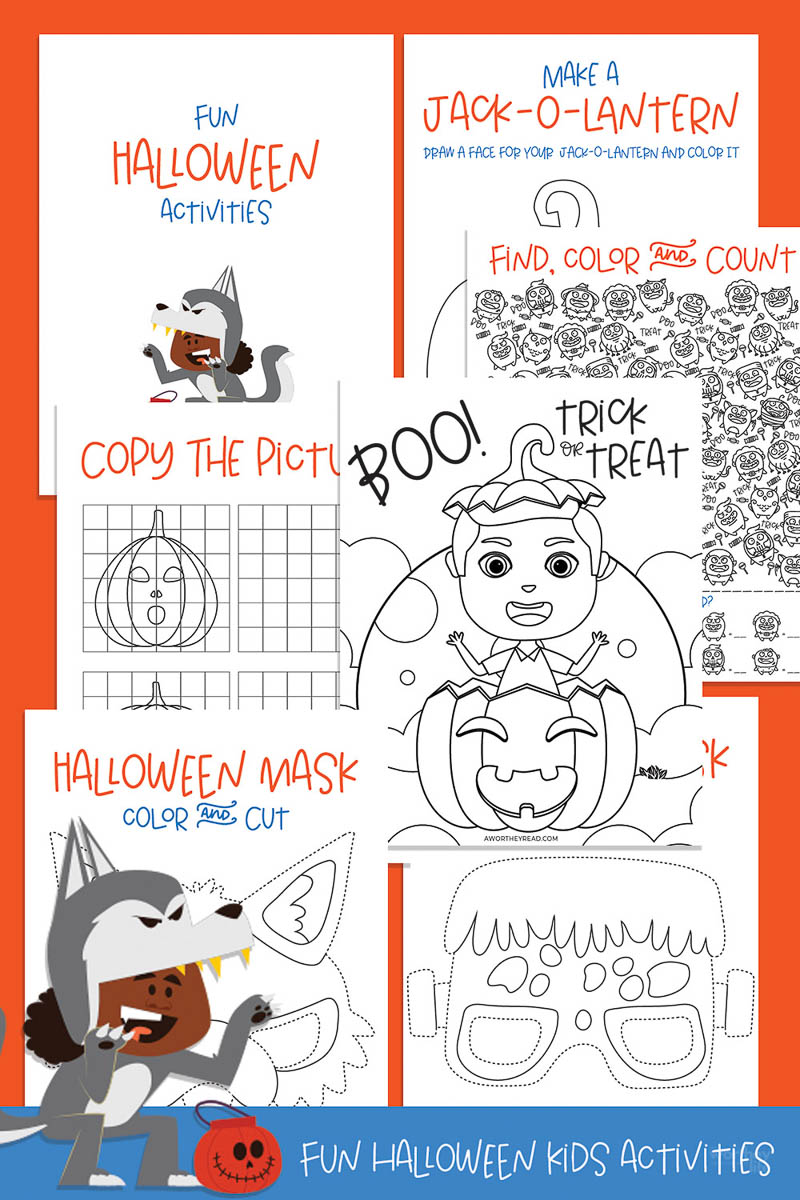 Halloween Printable for Kids
We really enjoy printables in our house.
We can print them out, and each kid can have their own printable packet, allowing them to have the independence and confidence to create their own Halloween pictures however they want.
I love when they have the packet right in front of them and sit down to start.
This helps them learn how to work at their own pace, be as creative as they want, and make some creative Halloween art and pictures.
Printables make for a fast and easy way for the kids to stay off screens and get busy with something entertaining and themed right at home.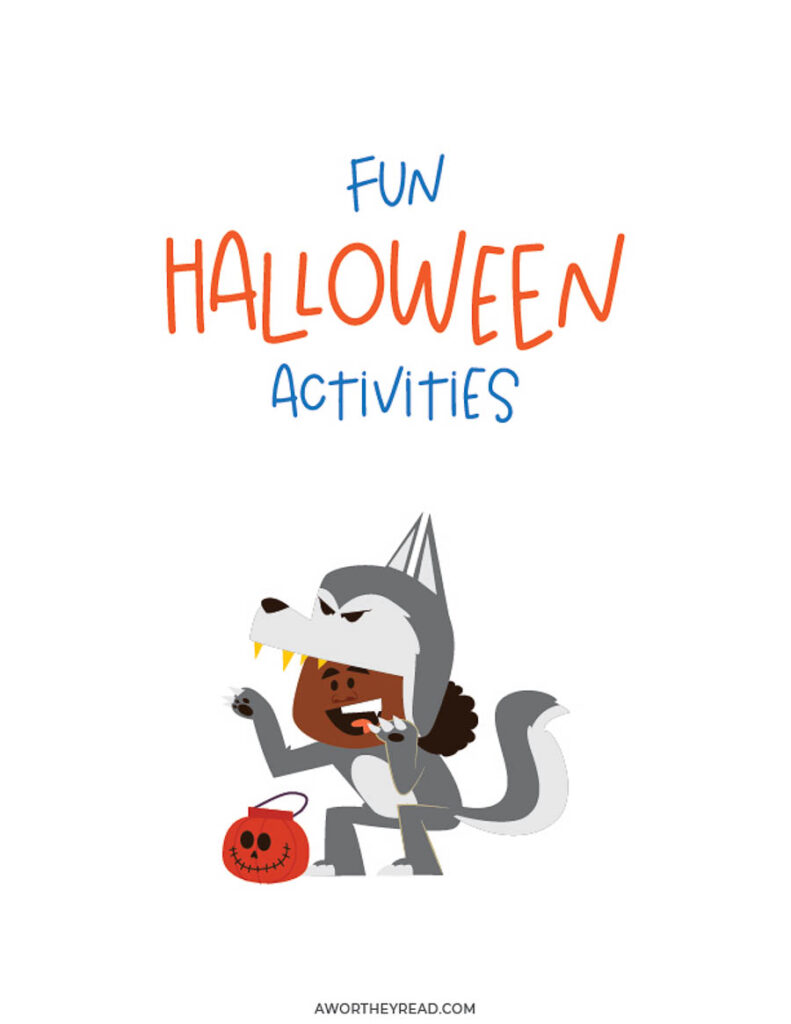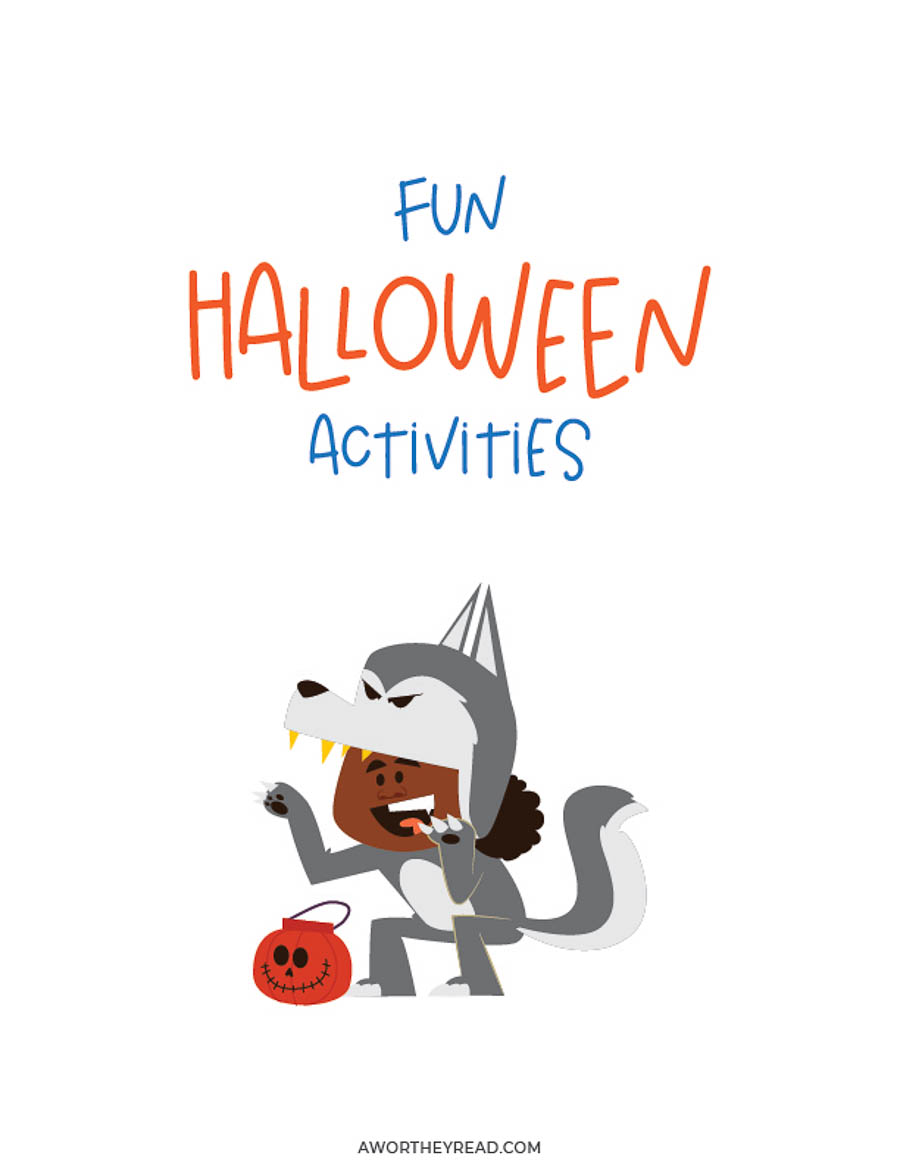 What's included in this printable Halloween packet?
There are so many pages in this Halloween printable!
Great for all ages to jump in and start creating.
The following pages are what will be printed out once you download the free file below:
Make a jack-o-lantern
Copy the picture
Halloween mask cut and color (x's 2)
Find, color, and count
Boo! Trick or treat coloring page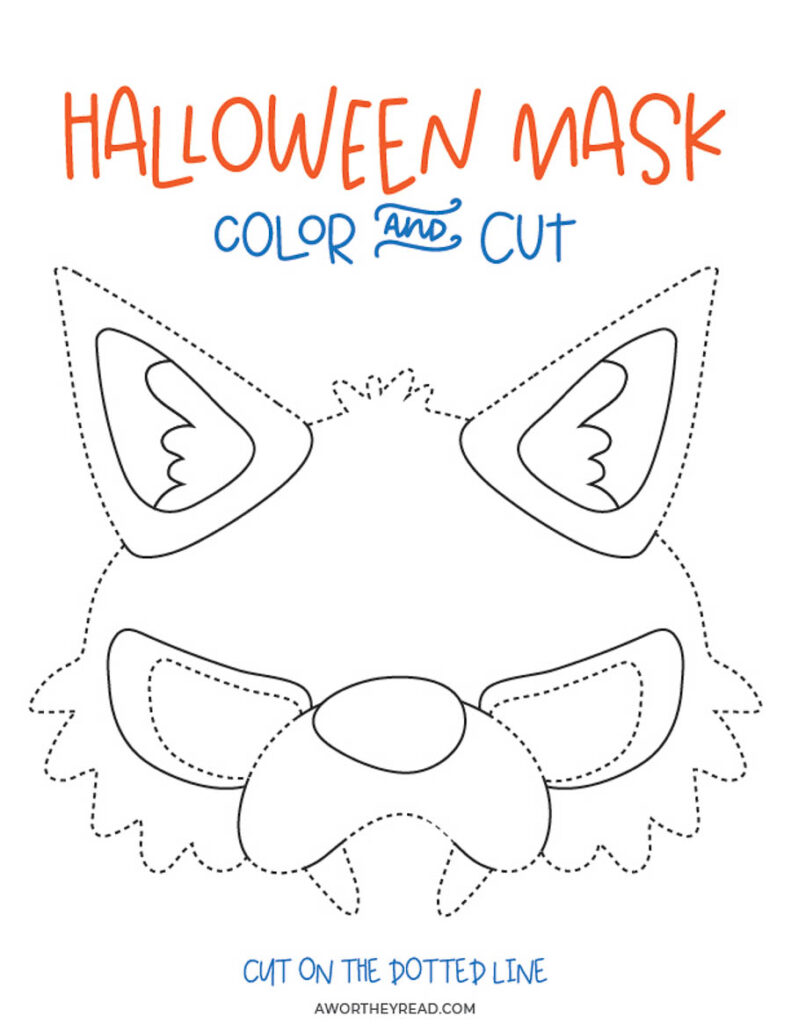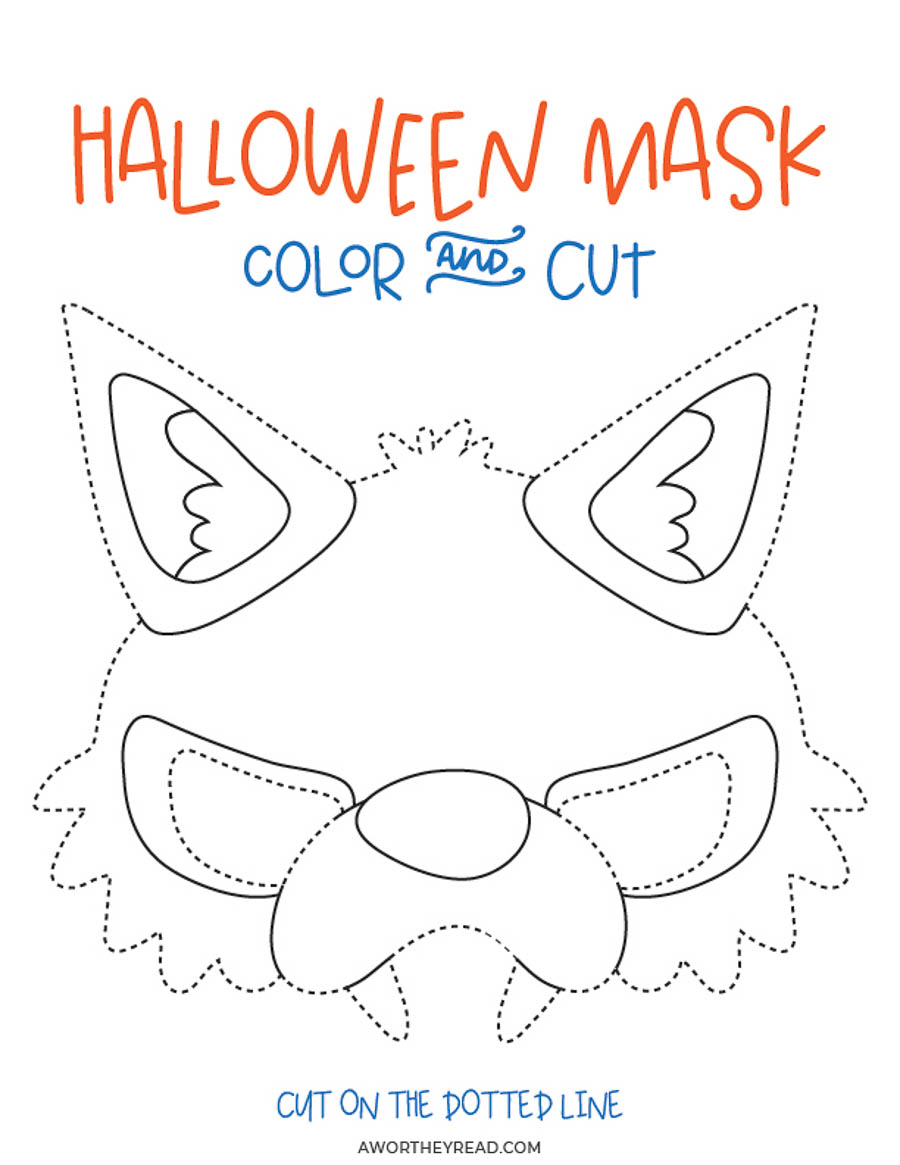 No reading required – just drawing, coloring, and having a good time!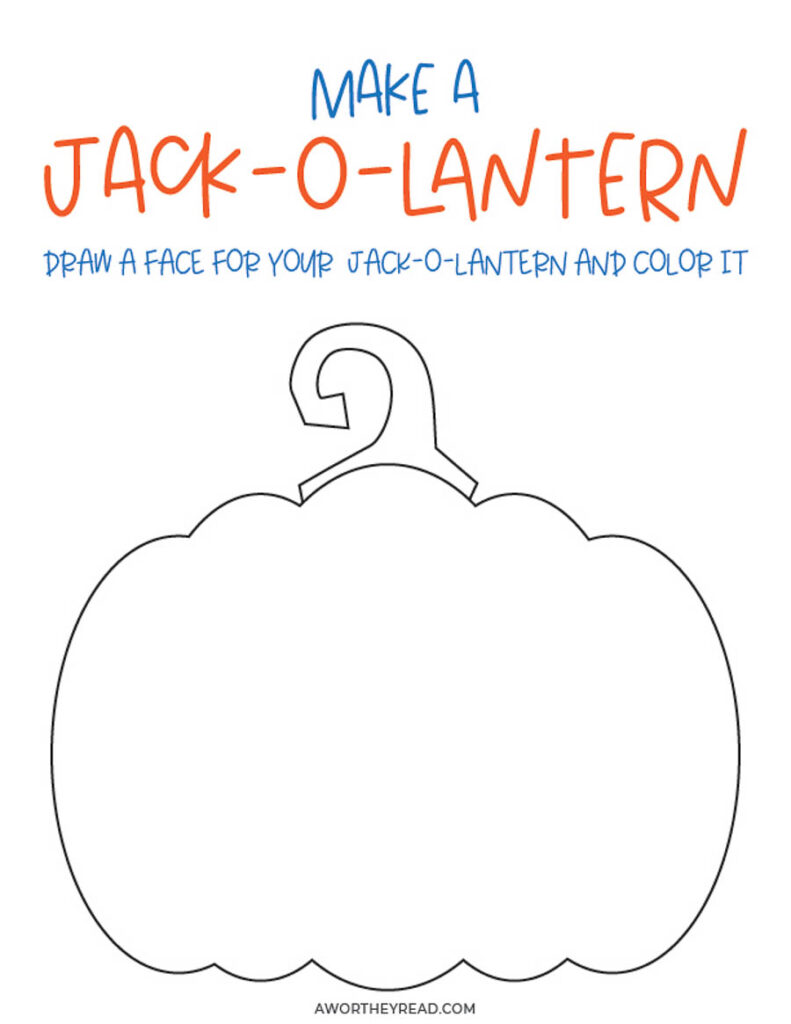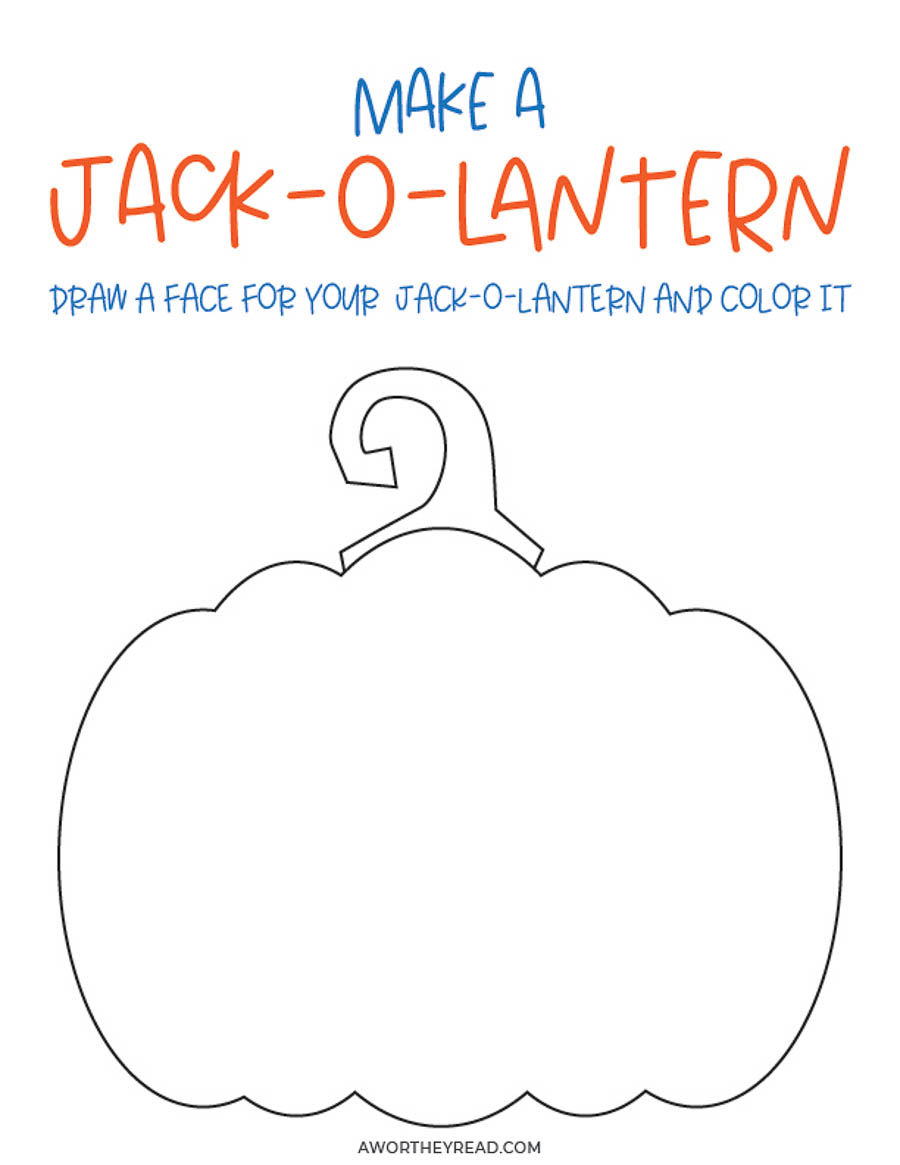 Once they get done, clear some space on the fridge or in the windows so you can hang them up and show them off.
This will add an extra special look to your Halloween decor.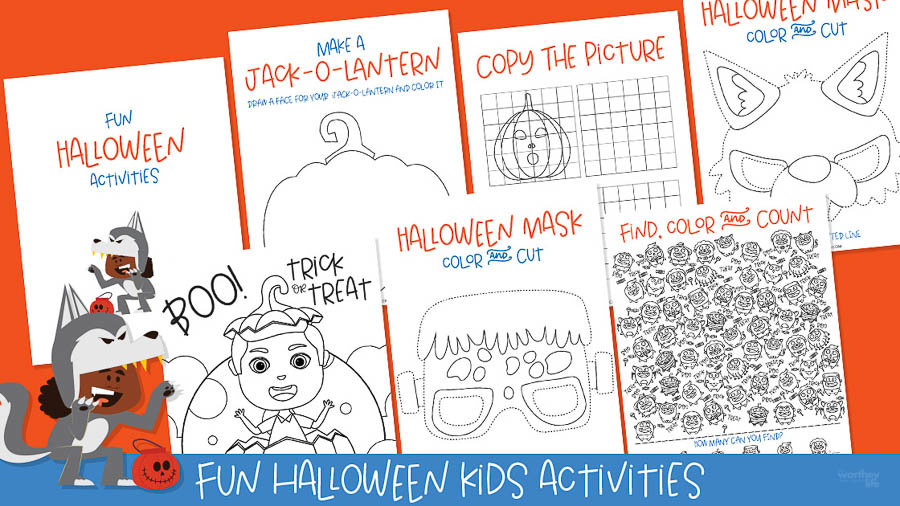 Don't forget to grab your free Halloween printable packet below!
This is also fun to sit down as a family and create.
The coloring pages allow everyone to join in on the festivities, and there is always room for more to join.
Make this Halloween activity a family activity that will have everyone sitting down and creating memories together.
More Halloween Ideas and Activities