Halloween Treat: Monster Munch
Halloween is just around the corner and I have the perfect Halloween Treat for you to try this year! Monster Munch! Your kids will love it…….. because anything monster is just TOO cool! Plus it has all sorts of fun and sugary snacks! Yes I said sugar… #livealittle!
And while you're at it, be sure to check out my recipe on Monster Cookies! Another favorite fun-Kid snack!
2/3 cups of unpopped popcorn (cook as directed adding butter and salt to taste),
 or 2 packages microwave popcorn
12 – 16 oz white chocolate chips, melted
3⁄4 cup candy corn
3⁄4 cup peanuts
1-2 cups mini marshmallows
6 oz. orange melts, melted
5 oz. chocolate chips, melted
Directions for Monster Munch
1. Pop popcorn, remove unpopped kernels and place in a large bowl
2. In separate bowl, melt white chocolate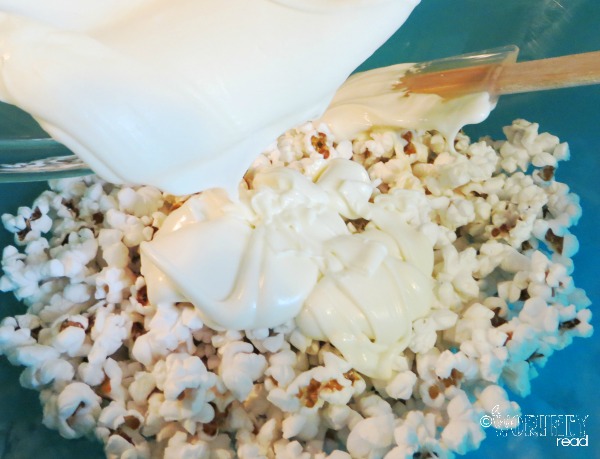 3. Pour white chocolate over popcorn, distributing evenly
4. Line two baking sheets with wax paper, and spread coated popcorn evenly
5. Sprinkle with candy corn, peanuts and marshmallows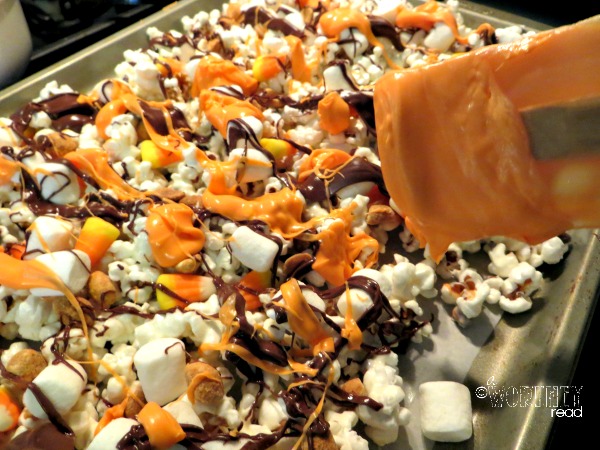 6. Drizzle with melted milk chocolate and orange melts
7. Allow chocolate to setup and then break into pieces
(Makes 16 cups)
 Enjoy this fun Halloween Treat- Monster Munch!
Halloween Treat: Monster Munch
Ingredients
2/3 cups of unpopped popcorn (cook as directed adding butter and salt to taste),
or 2 packages microwave popcorn
12 – 16 oz white chocolate chips, melted
3⁄4 cup candy corn
3⁄4 cup peanuts
1-2 cups mini marshmallows
6 oz. orange melts, melted
5 oz. chocolate chips, melted
Instructions
Pop popcorn, remove unpopped kernels and place in a large bowl
In separate bowl, melt white chocolate
Pour white chocolate over popcorn, distributing evenly
Line two baking sheets with wax paper, and spread coated popcorn evenly
Sprinkle with candy corn, peanuts and marshmallows
Drizzle with melted milk chocolate and orange melts
Allow chocolate to setup and then break into pieces
(Makes 16 cups)



Find more great Halloween fun: