Need some ideas on what to get a high school graduate? We're sharing over 25 High School Graduation Gifts for 2023!
Check out the list below.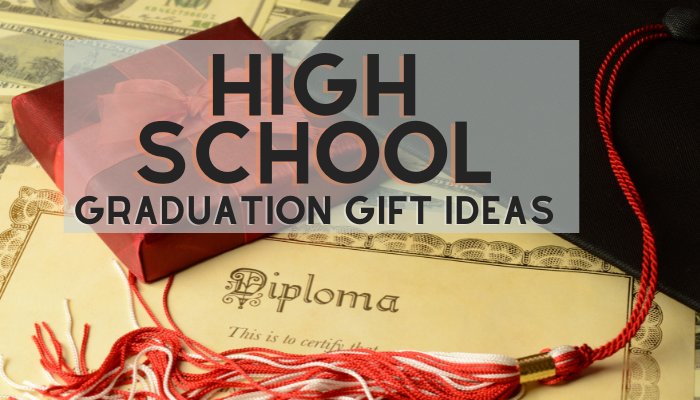 25 Best High School Graduation Gifts for 2023
High school graduations are often a heartwarming opportunity for reflection, family gatherings, and hope for the future.
They're also a chance to give thoughtful gifts to the grad in your life that won't get packed into a box with their old yearbooks and forgotten. This can be a somewhat tricky task.
Today's high school graduate is tech-savvy, passionate about change, and ready to take on the real world.
Whether they're going off to college to be college students or joining the workforce, grads will appreciate any item from this list of the perfect high school graduation gifts!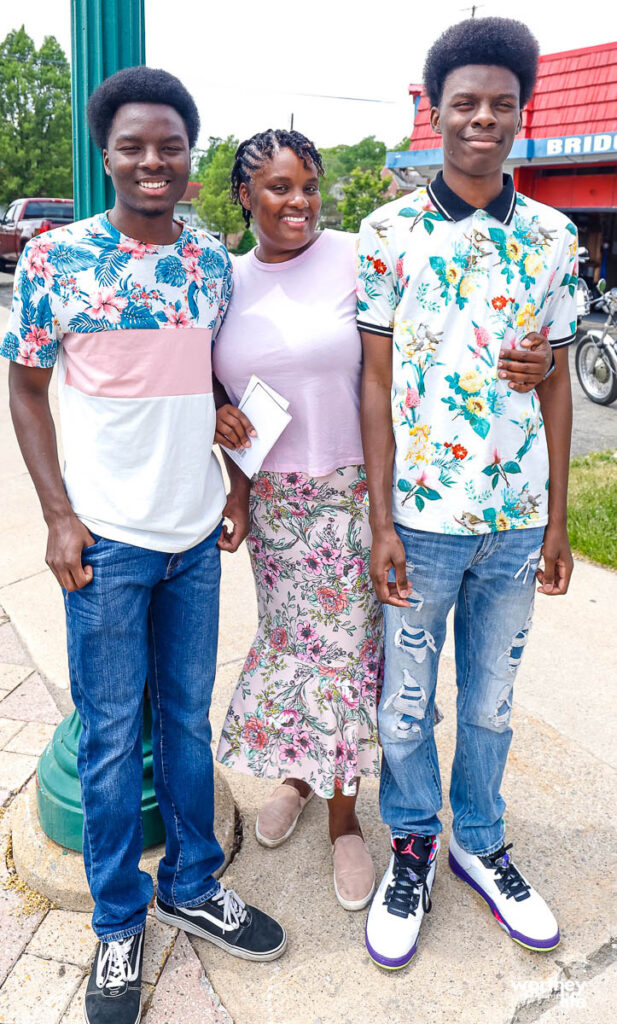 Best Gifts for High School Students
Luggage. Luggage might not be the most exciting gift under the sun, but it's a more realistic option than lugging their clothes up those dormitory steps in a plastic trash bag.
A hardshell set is ideal, especially for those semesters abroad. Plus, giving the gift of travel is a great gift idea for a recent grad.
Many young adults will explore new cities and countries with their college roommates. Some may take a gap year, and travel, so having a good luggage set is a great gift idea.
Note: Be sure to look for different colors vs. the standard color black.
Gift cards. You can never go wrong with giving your newly minted adult gift cards to their favorite places. You could even create a gift card booklet with smaller denominations to spread the love. This one is adorable and doubles as a graduation card.
Food gift cards. Whether your child is at college or working full-time, they'll probably appreciate every opportunity for someone else to feed them. I know I would! You can also give them a few gift cards to their favorite restaurants so they can save the ramen for another night.
Laptop / Tablet. Your grad almost has to have a new laptop or tablet in today's high-tech world. Our family loves Apple products because they're so dependable, but there are many affordable options.
Money. Don't worry about thinking of awesome creative high school graduation gifts.
Every high school graduate loves to get cash in their graduation cards, and they can use it to save up for a car, computer, or gas money (We all could use some of that!). Now in 2023, a lot of graduates will have Cash App or Venmo or another digital way to send money.
A car. If your child is moving away for college and within your financial means, a vehicle makes the ultimate high school graduation gift. Many dependable used cars would do the trick.
Oh, the Places You'll Go by Dr. Seuss. This is one of those timeless high school graduation gifts that your child will cherish for years to come. I still have the one my teacher gave me for my graduation!
Stock. Stock is the graduation gift that keeps on giving, and depending on how well your child's stocks do; they can reap the rewards for many years to come. You'll need to research the process, or you can reach out to your financial planner for advice.
Portable chargers. Every high school graduate should have a portable charger for their electronics, especially traveling. If possible, try to find one that will charge laptops, tablets, and phones.
Personalized bag/backpack for their laptops. Send your high school graduate off to school in style with a monogrammed bag or backpack for their computer. It's an excellent way to add a touch of class and individuality to their gear.
Emergency car kit. If your high school graduate has a vehicle, an emergency car kit is an excellent graduation gift idea. After all, you won't ALWAYS be there to change a flat tire on the side of the highway, especially if your child is going away for work or college. This may not be a fun gift idea, but it is a practical gift to give to young people as they venture off on their own.
Reusable Notebook. A reusable notebook is the perfect environmentally friendly graduation gift, and it saves your graduate from buying countless paper notebooks for each different college course. Instead, scan the notes onto the app, wipe the page clean, and use it again!
Noise-canceling Headphones. A high-quality pair of noise-canceling headphones like the Bose QuietComfort 45 is the perfect gift for any graduate living in the dorms or an apartment they'll be sharing with others while cramming in those last-minute study sessions.
T-shirt quilt. Give your graduate a treasured keepsake by taking their favorite tees from summer camps and other activities and creating a quilt they can take with them.
IKEA Frakta bag. If your graduate is packing up and going off to college, the IKEA Frakta bag makes an excellent graduation gift. These lightweight storage bags are incredibly durable and hold a lot of stuff. They're also great for hauling dirty laundry to the laundromat!
Towel sets. Every high school graduate needs a few fluffy towels and washcloths for their new place. These L.L. Bean Egyptian Cotton towels will make every shower like a trip to the spa. Just a warning – you may have to buy a set for yourself.
Planner. Help your graduate keep track of class times, work schedules, and other important dates with a detailed planner. The Happy Planner works well because it is 18 months long instead of just a year.
Wallet or small wristlet. An RFID wallet or wristlet is the perfect graduation gift to help keep essential cards and cash safe and in one place. These also fit easily into a larger bag or backpack and keep everything nicely together.
College gear. If your graduate is headed off to college, they'll need all the college gear for their dorm room or apartment. Lamps, printers, bedding sets, and whiteboards make practical high school graduation gifts. You can even put together a care package of school necessities like staplers, pens, markers, etc.
Experience Gifts. Give your new graduate unforgettable memories with an experience gift like concert tickets, airfare for a family trip, or lessons and classes they've wanted to take.
AirPods. These are fantastic tech gifts for high school graduates, especially if they're Apple users. Apple AirPods Pro are sweat and water-resistant and has active noise cancellation (always a plus!).
Yeti tumbler. Every high school graduate can use a Yeti Rambler, especially for those impromptu college road trips. The magnetic slider lid works like magic for keeping liquids inside instead of all over the dash.
Laundry bags. Whether your grad is hauling their laundry to the dorm laundry room, a laundromat, or home for the weekend, laundry bags are always a useful high school graduation gift. Stick these cute bags in a hamper with detergent for the laundry care package.
Gift cards to restaurants near their college/ university. Fuel those all-night study sessions with gift cards to restaurants near your grad's college or university.
Or you can buy a gift card to a meal delivery service like DoorDash or GrubHub.
SmartWatch. Your ultra-organized grad will love this popular high school graduation gift. The best part is that it is a compatible smartwatch for every cellular provider.
Here are a few more ideas for gifts for a high school graduate:
Homesick Candle
Laptop Sleeve for their laptop
Stainless Steel pots and pans (if they're moving into their first apartment or sharing an off-campus dorm)
Lightning Cable for their phone, headphones, charges, etc.
Air Fryer, Instant Pot, Nespresso Machine, Mini Keurig (this is a great gift idea if the graduate is moving into a new apartment)
Alarm Clock (this is a useful gift idea, just in case someone doesn't want to use their phone as an alarm clock)
Don't forget about dorm room essentials! You could make a caddy with everything a new grad might need for their dorm room.
Crocs
Candles
Cordless Vacuum

Memory Foam Pillows
Hoodies
Pajama Sets
Gas Gift Cards
Bluetooth Speaker
LED Lights
Notebooks, mechanical pencils, folders
Cleaning supplies
Have another unique gift idea for a high school graduate? Leave a comment below!
Be sure to check out our list of ideas for college graduates.