In need of a super easy holiday appetizer just about everyone will love? Treat your hunger guests to our Holiday Savory Cheese Ball. Nothing like putting a satisfying smile on all of those family faces. Check out the recipe below. Hey, stop drooling already!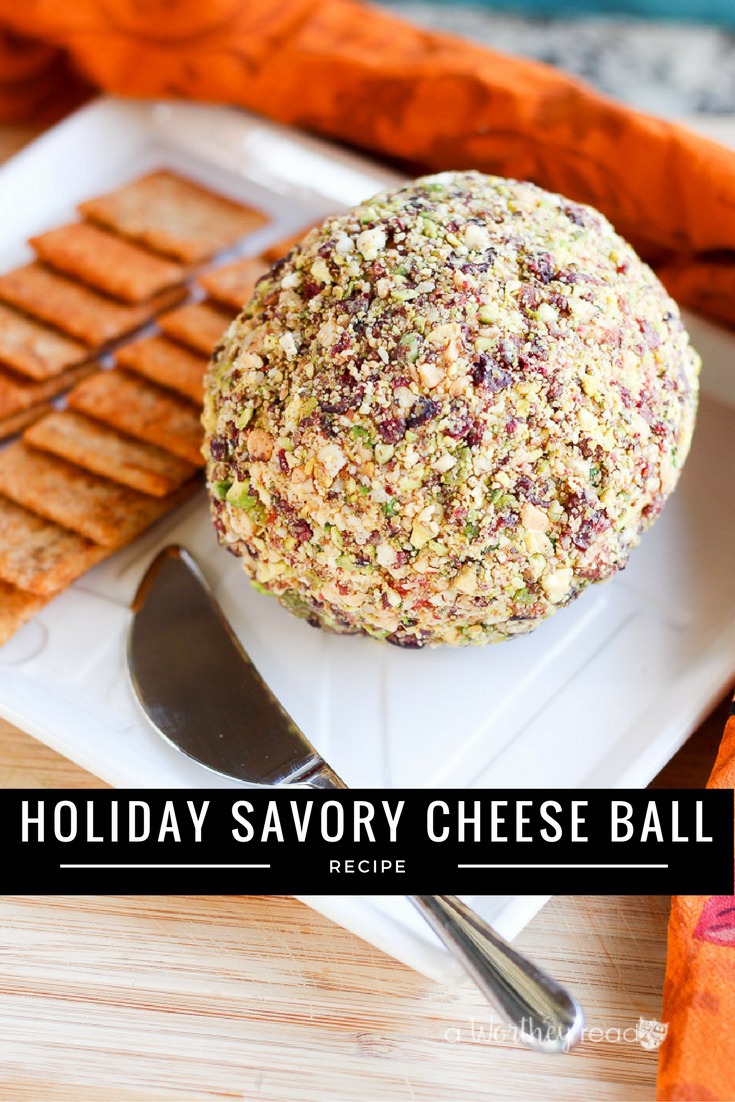 Holiday Savory Cheese Ball
Like many families, we too love the holidays. And although we're always mindful of the blessings of everyday life the whole year, we are especially keen about how blessed and fortunate we are around the holidays.
Yes, not where you find yourself in life things can always be better, but on the flip side life can turn on a dime and things can turn for the worse. So, we like to live in the moment and savor the good times, and put out positivity instead of drinking deep from the Haterade.
Although I didn't create the cheese ball (or did I?), I think we did a pretty good job in creating a winner of a recipe. Seriously, it is almost too easy to be this yumlicious! And this one is 100% savory and chockful of holiday flavors like sage, parsley, and cranberries. Yes indeed, it is a keeper.
The foundation of our cheese ball mirrors the traditional recipe; there's cream cheese, chopped nuts, etc. I used mixed nuts and shelled pistachios, but I also added dried cranberries too.
All in all, this is the great little appetizer that will totally satisfy your friends and family. Plus, it will keep the hunger pains away until your roll out the star attraction and the rest of the Thanksgiving supporting cast.
Our line-up of savories includes fresh chopped parsley, garlic ran through a garlic press, diced red sweet bell peppers, and for the spices, there's sea salt, freshly cracked black peppercorns, and rubbed sage. Not too shabby if you ask me. You did ask me, right?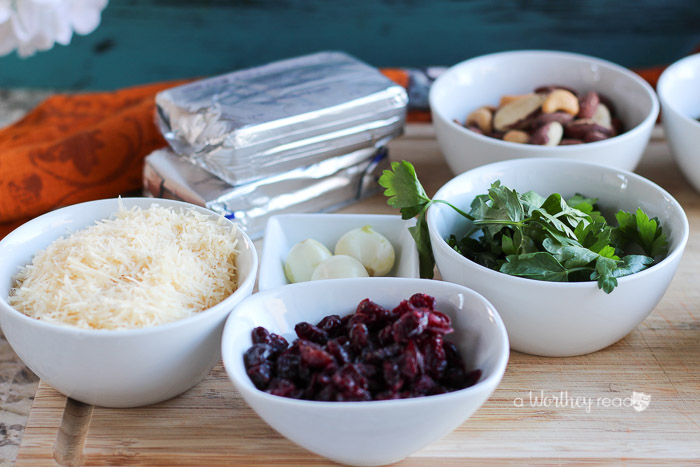 Holiday Savory Cheese Ball
Ingredients:
16 oz cream cheese
3-4 strips of crispy bacon, chopped
1/4 cup diced mushrooms
1/4 cup red bell pepper, cut into small cubes
1/2 cup chopped kale
3 stalks of green onion, sliced into thin rings
1/2 cup shredded Parmesan cheese
1/3 cup chopped dried cranberries
1/4 cup chopped pistachios
1/4 cup chopped mixed nuts
1/4 cup fresh parsley chopped
2 garlic cloves finely minced or run through a garlic press
sea salt to taste
freshly cracked black peppercorns to taste
rubbed sage to taste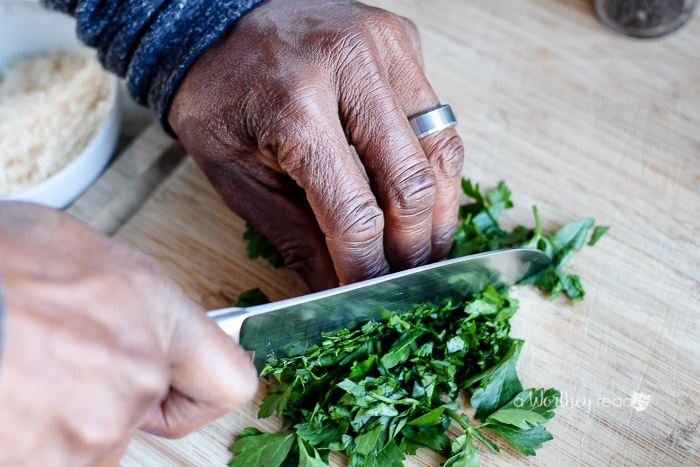 Directions:
Prep: Toast the chopped pistachios and chopped mixed nuts in a medium skillet over med-high heat for 3-5 minutes, and set aside to cool.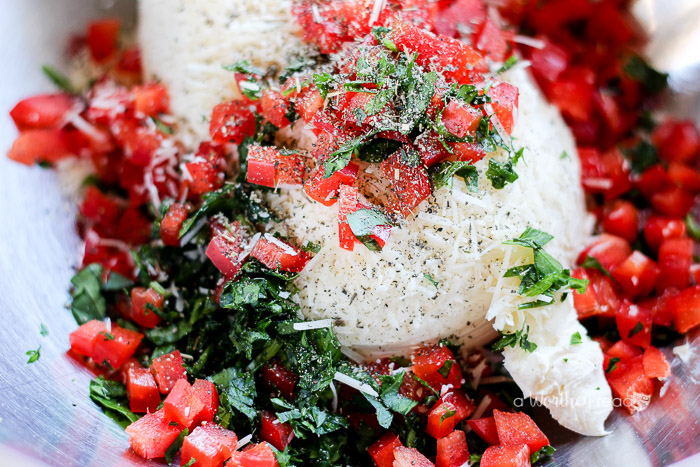 1. In a
food processor
, add toasted pistachios, mixed nuts, and garlic. Pulse until ingredients are well combined. Set aside.
2. Using a medium-size bowl add mushrooms, red bell pepper, kale, and green onion and mix well, set aside.
3. In a large bowl add room temperature cream
cheese
, and shredded Parmesan
cheese
put on a pair of latex gloves, and mix well until ingredients are incorporated.
4. Add mushroom and veggie mixture to
cheese
mixture, mix well.
5. Form the mixture into a
ball
.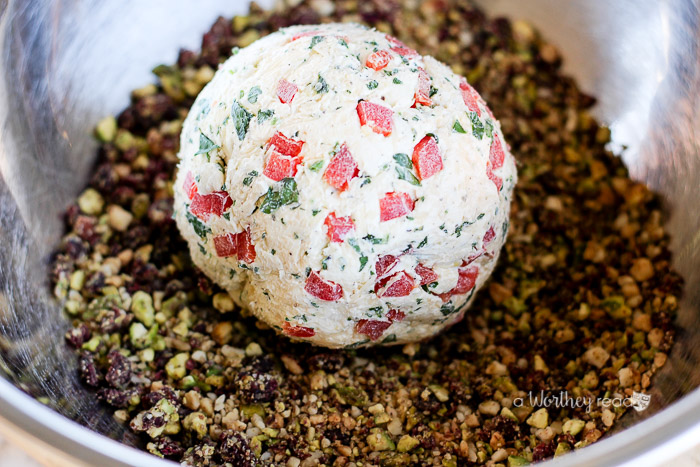 6. Add processed toasted nuts, bacon, and garlic mixture to a large bowl. Set
cheese
ball
into the bowl with the nut mixture and begin covering
cheese
ball
with nut mixture. Press the nut mixture gently into the
cheese
ball
. When the
cheese
ball
is completely covered with nut mixture transfer to a serving dish and refrigerate until you are ready to serve.
7. Remove before you are ready to serve and allow the
cheese
ball
to reach room temperature. Serve with veggies like celery and carrot sticks or crackers and pretzels.
8. Enjoy.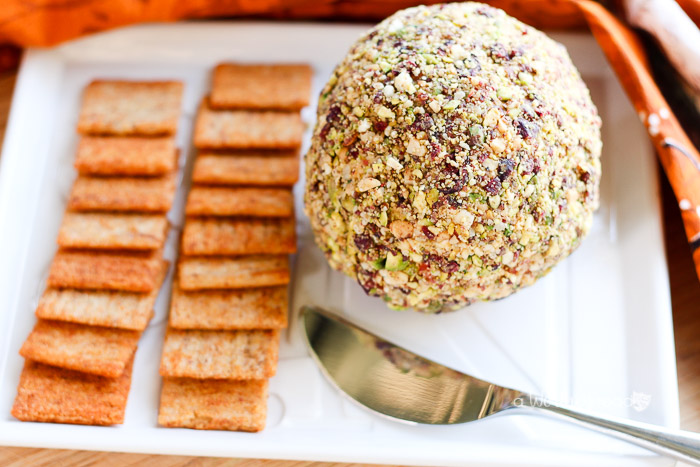 This easy and delicious savory holiday cheese ball is going to be a hit at all of your family gatherings, dinner parties, and get together. Not only is it full of great flavor, but it is also fast and easy to create!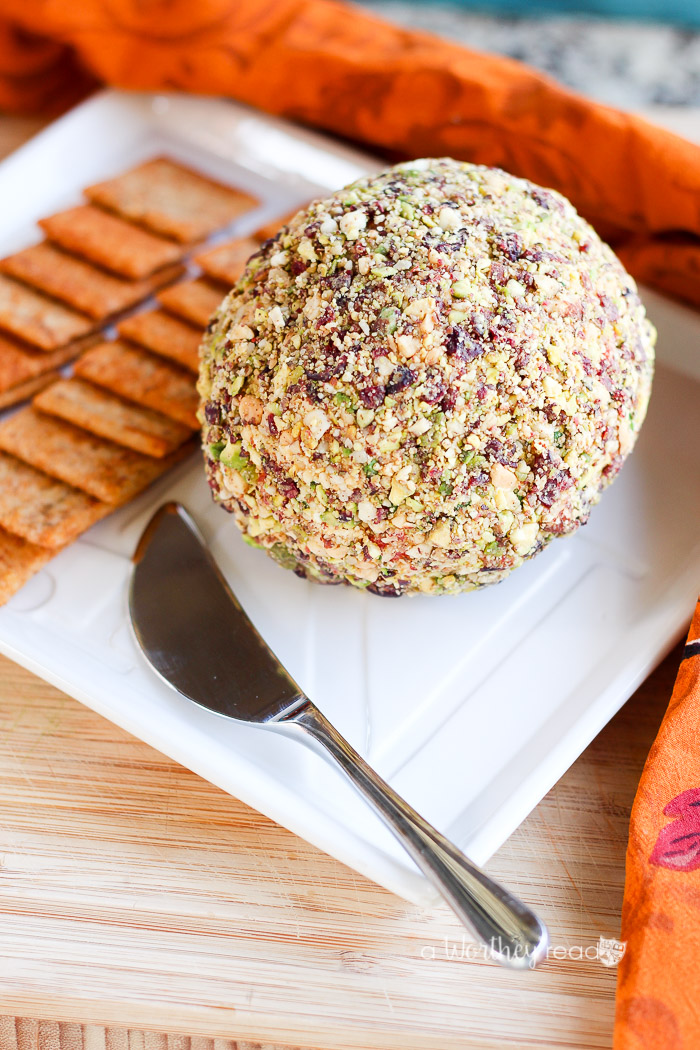 More Great Appetizers: