Here's an easy, natural way to make your foot scrub. This is a great gift idea or perfect for your pampering kit! Make your own homemade peppermint foot scrub.

For 2016, I said that I was going to simplify my life. I also plan to increase my use of essential oils and to make more of my products, household items and finding ways to pamper ME!
It's important to take time out for YOU, and with this natural foot scrub recipe, you can take a little time out for yourself as well. I love love peppermint. You can easily tell with my love of all the peppermint recipes I have here on the blog.
Homemade Peppermint Foot Scrub
Ingredient for Peppermint Foot Scrub: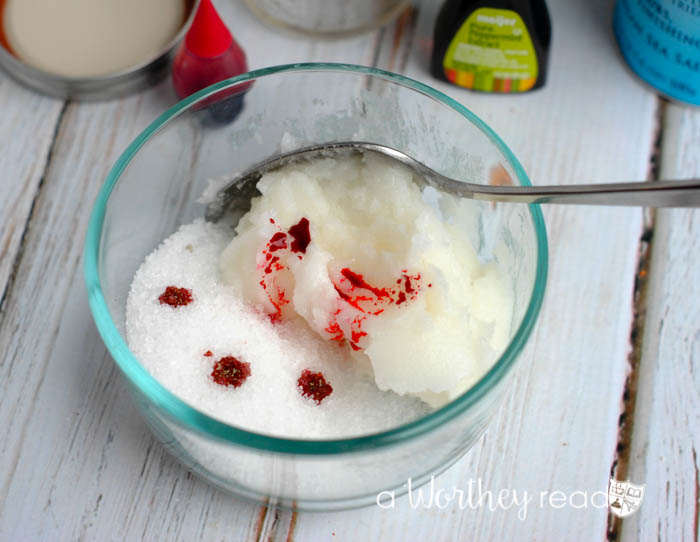 ¼ C. Coconut oil
Four tablespoons of Peppermint extract or Peppermint oil
½-3/4 C. sea salt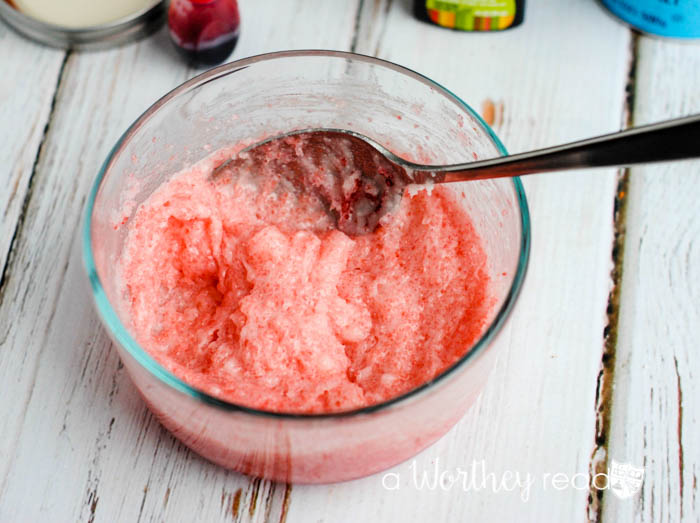 Directions to make Peppermint Foot Scrub:
Combine all ingredients in a medium size bowl, mixing well. If you prefer the mixture to be a bit thinner, just add more of the coconut oil. Too thin? Add a bit more sea salt.
After mixing, add the mixture to your glass jars and seal shut.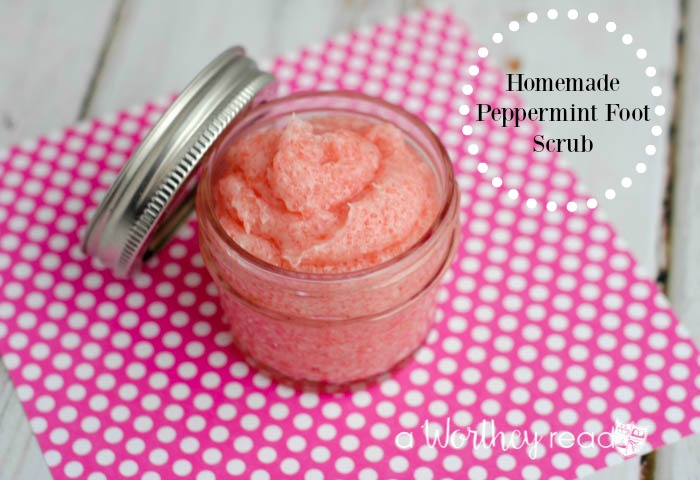 How to use the Peppermint Foot Scrub:
Apply a generous amount of the scrub to your feet and rub in for several minutes. Rinse and pat dry.
Repeat 1-2 times a week for super soft toes.
**Makes approximately 8 oz and the mixture will last indefinitely. If any separation occurs, simply stir well.
You can order all the items you need below: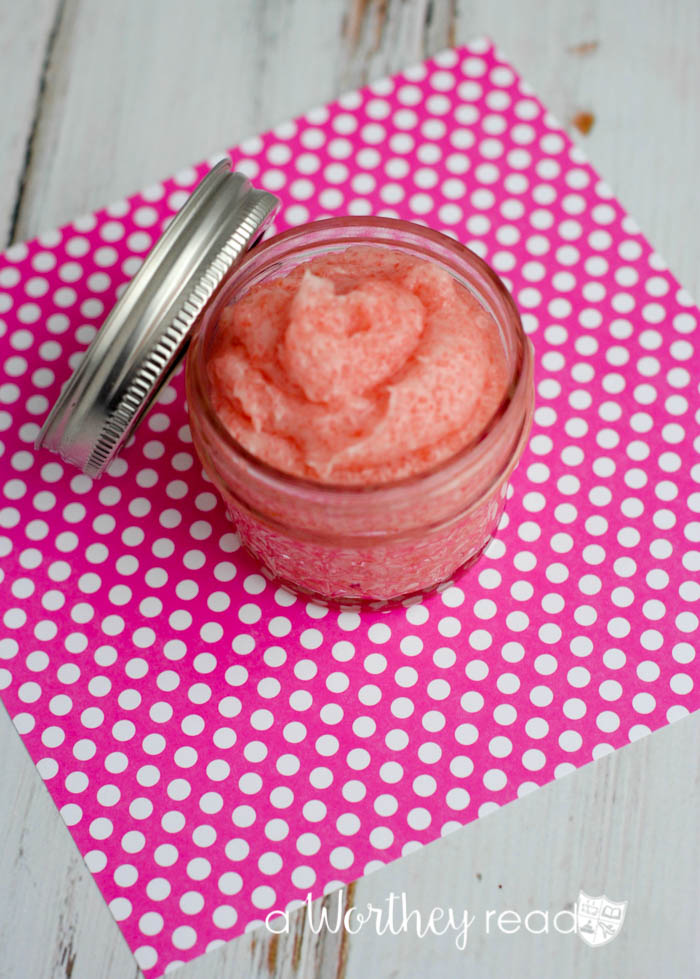 What are some of your favorite scrubs? If you try this recipe, come back and let me know what you think! Also be sure to check out my homemade white peppermint balm recipe!