Get your house ready with this fun and frugal-friendly Mardi Gras Party + decor idea shared down below. We're using items from the dollar store to decorate for Mardi Gras!

Mardi Gras Party & Decor Ideas
Happy Mardi Gras! Are you planning a party with a Mardi Gras Theme? If so, I have a few ideas for you! And 90% of these items were found at my local Dollar Tree. I have noticed that they are starting to do a better job of coming up with fun ideas for other parties (besides birthday ideas).
Here's a quick Party Idea I put together using items from Dollar Tree. Can we say fun but frugal!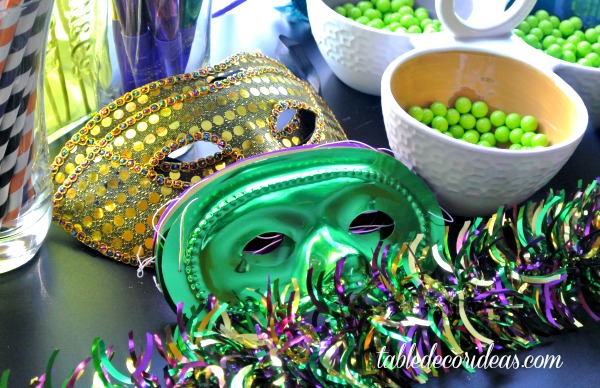 I picked up these fun masks from Dollar Tree. If you don't have a Dollar Tree nearby, you can check out your local craft store. Or even Target. You can also find some cute and inexpensive ones on Amazon. Go HERE to see what I selected from Amazon.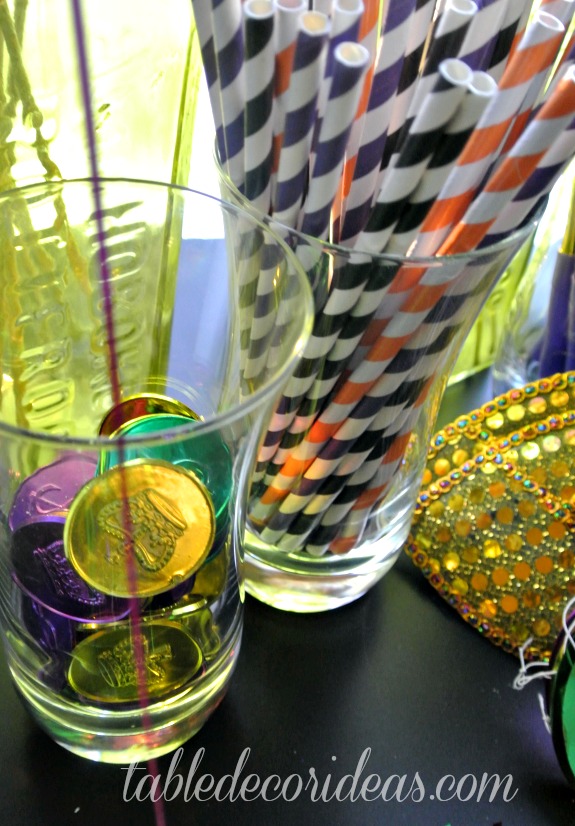 I took some clear cups (or you can use Mason Jars) and filled them with some fun Mardi Gras related goodies. All of these items were found at my local Dollar Tree. You can find more accessories on Amazon if you don't have time to go out and shop.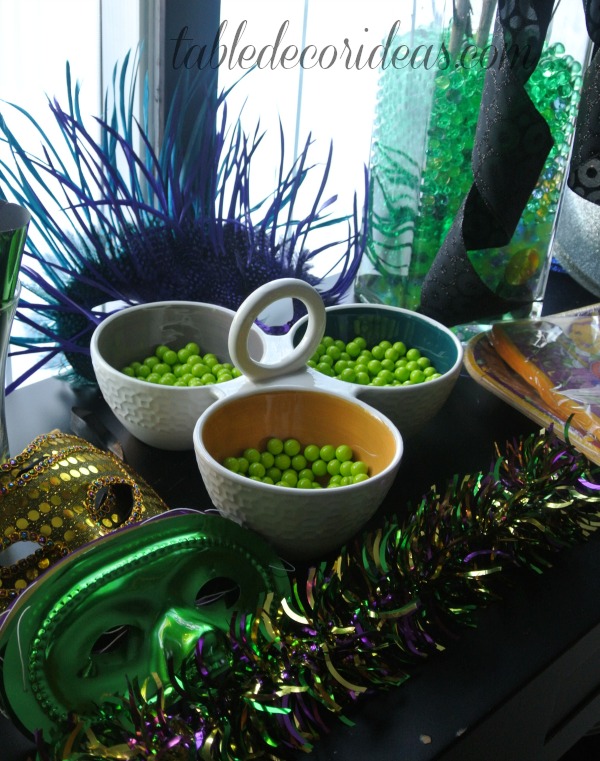 In the jar is those yummy Chocolate sixlets. A fun decorative treat that your guests (or kids) can snack on while waiting for the party to start. Plus, it fits in well with the rest of the Mardi Gras decor.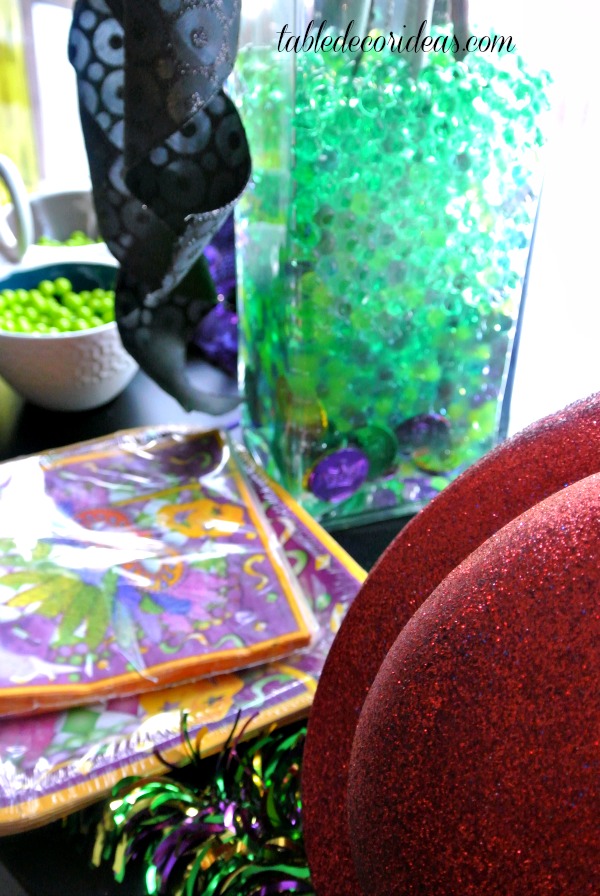 Cheap but fun paper plates and matching napkins for quick snacks will also be necessary. Again these were picked up at the Dollar Tree. Amazon has some that are reasonable as well (14 plates and 20 napkin set).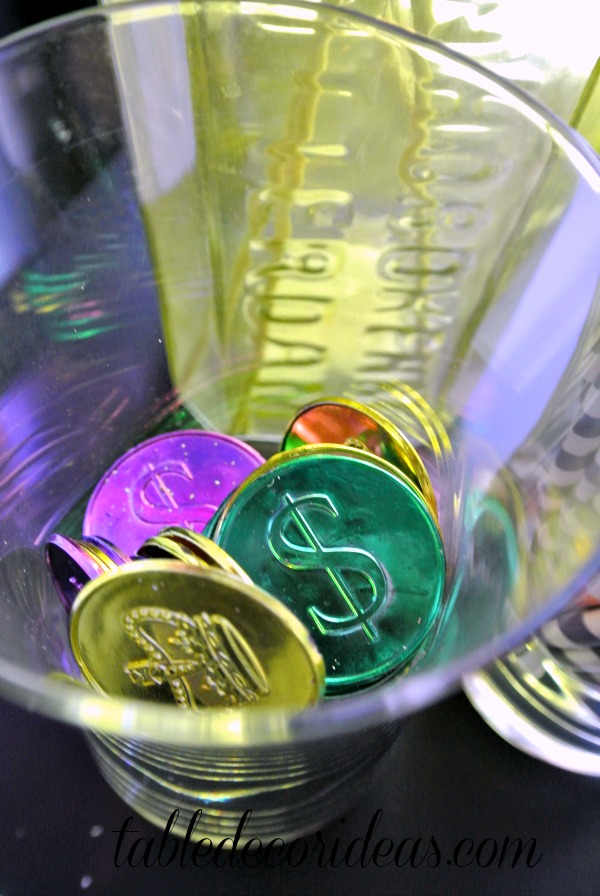 And don't forget your Mardi Gras money and beads! You can order a set off Amazon.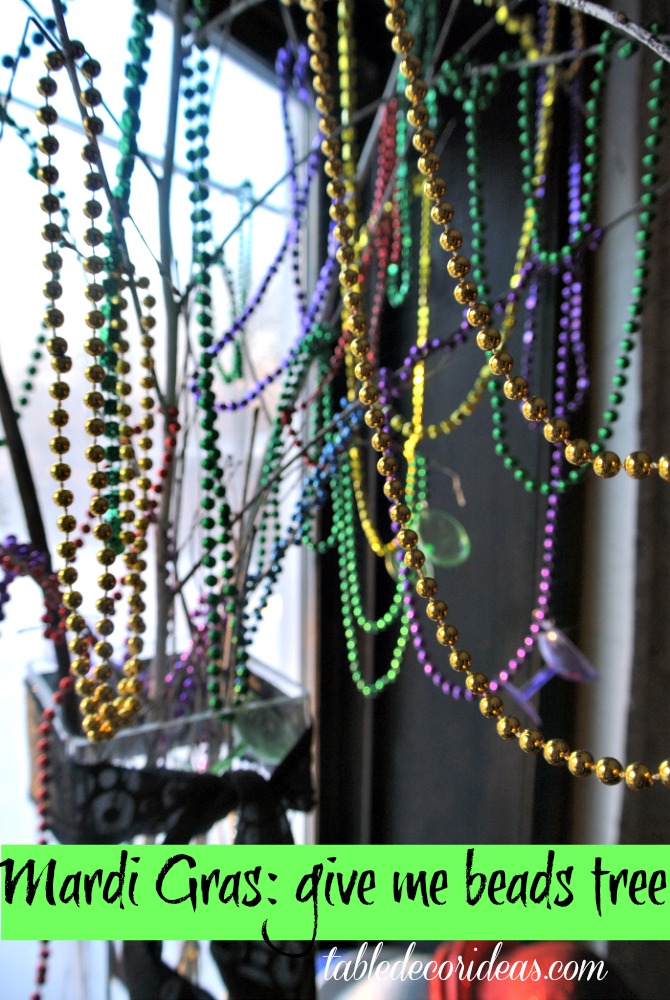 You can get creative with your Mardi Gras beads this year! How about hanging the beads on a tree? As your guests come in, they can pick up a few to place around their necks. Or you can use it just for decoration or for games as well. Like who can collect the most Mardi Gras beads by the end of the party? You can read how I put together the Mardi Gras: Give me beads Tree
Either way, have fun with it and enjoy your Mardi Gras themed party.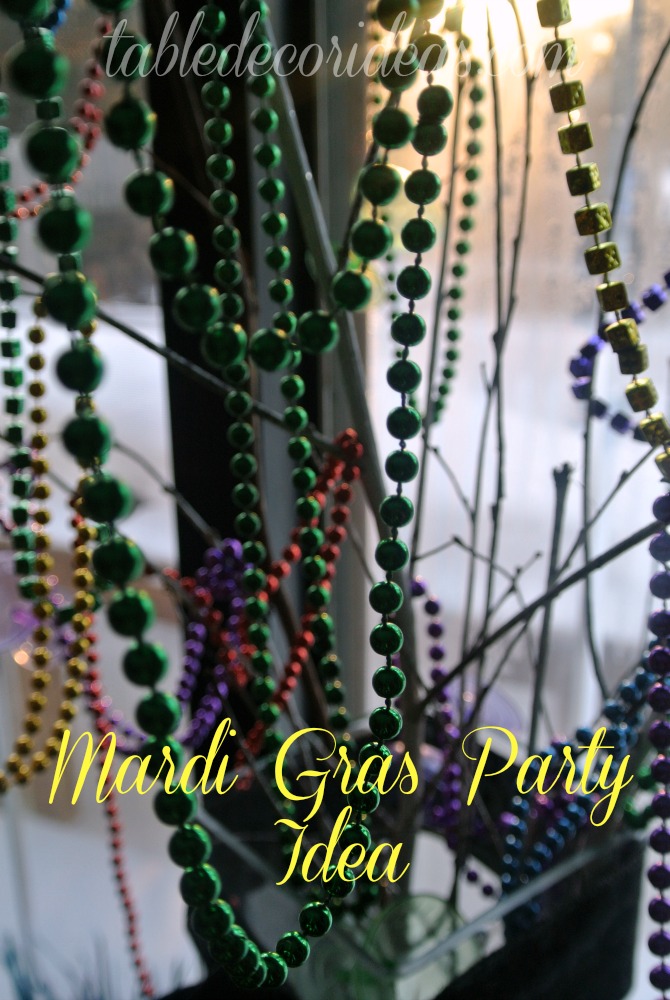 Enjoy!