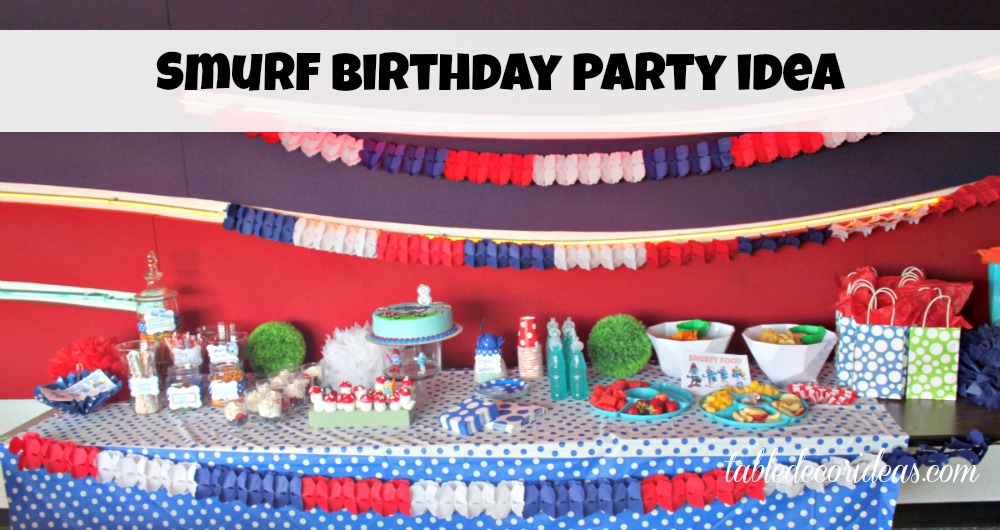 More Smurf Birthday Party Ideas
For Zayd'n's 8th birthday, he wanted to have his party at the movie theater.
What did he want to see? Smurf 2! (order your copy here)
When he turned 6, he had a Smurf Birthday party at the movies for the first Smurf movie.
Both movies came out around at the time of his birthday in July, so it just made sense to repeat the party at the movies.
You can check out his 6th Smurf Birthday Idea party posted over here!
You can check out all the details of the this Smuf Birthday party on the Table Decor Idea blog (my fun hobby).