Need birthday ideas, then check out Smurf Birthday Party Ideas to get inspiration for your next birthday party idea!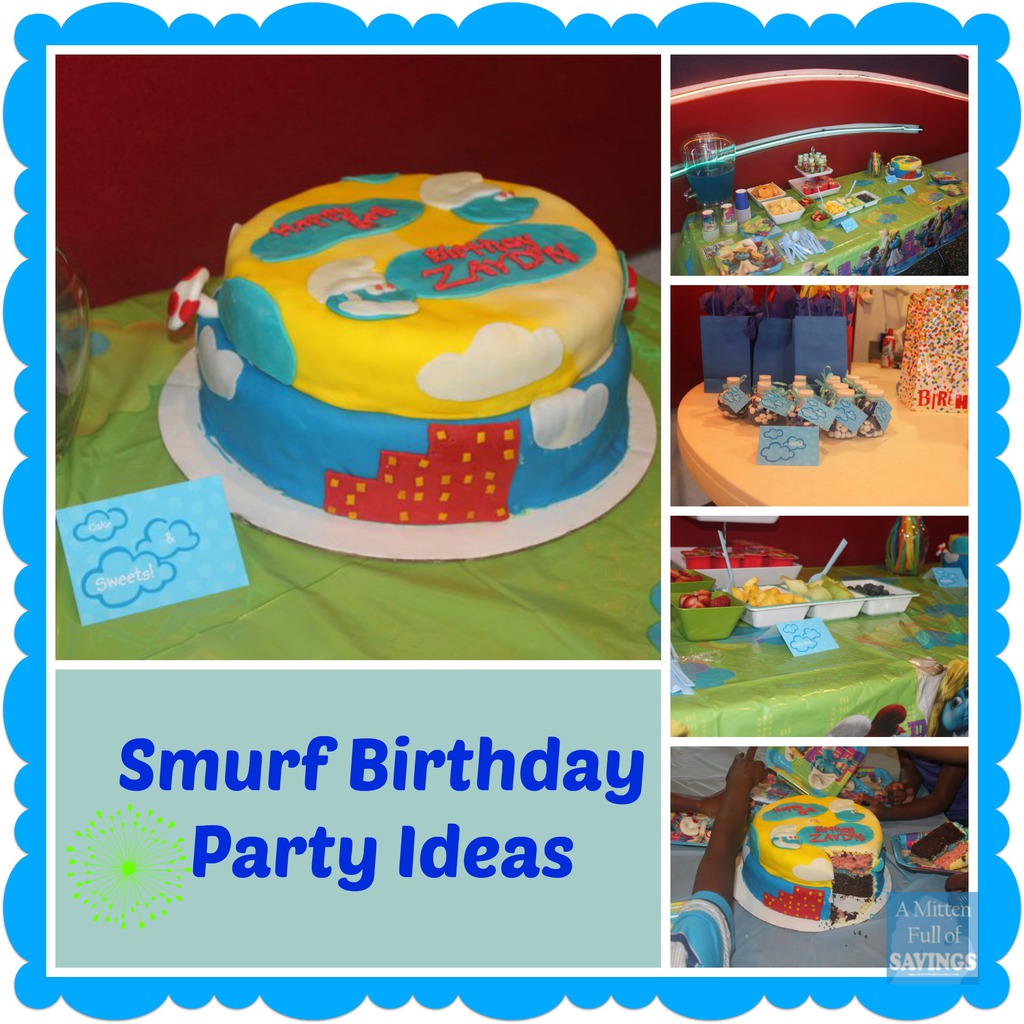 Smurf Birthday Party Ideas
Smurfs 2 is making its way to theaters next week! And you know who's excited? My soon-to-be 8 year old! When the Smurfs made their debut two years ago, my (then) 6 year old was beyond ecstatic and saw it several times in the theater. Then of course, once the DVD came out he watched it over and over again.
Two years ago, the Smurfs came out around his birthday and so he asked for a Smurf party. We held it at the local Theater where the kids played games, ate smurf-type food, and then watched the movie. And guess what? It's back around the same time as his birthday so we're doing another Smurf party!
I'm still working on details for this year's party, but here are some ideas that may help you if you are planning a Smurf birthday party!
First, I wanted to create an invitation that mirrored a movie ticket. I ended up going to eBay (before I knew about Etsy) and googled movie-type birthday invitations. I was able to find someone that was able to create the following birthday invite and send me a digital copy. (Cost under $5 bucks). Then I just printed them out on card stock and sent them out in the mail to all of his friends. The kids were told to bring their "movie ticket" so they could gain entrance into the party. I found a place where you can order the movie type tickets on use.com I forgot to take pictures of the table set-up before all the birthday guests arrived, but I found all of the party decor at Party City. Instead of having tons of sugary food, we had a variety of fresh fruit which was labeled as Smurf food. This included blueberries, strawberries, pineapple, and apple slices. We also added yogurt and chips. And of course, the drink had to blue to go along with the Smurf theme. The cake was made by one of my friend's daughters, who at the time was just getting into the cake business. This was also my first year having someone making a themed cake instead of going to Walmart. Since then I haven't looked back and every year for my kids' birthday I order a custom cake. Which definitely adds character to any birthday party! This was also my first of going beyond just the regular decorations and working on add "Extras" to a themed birthday party. I stopped by Hobby Lobby and picked up these clear little bottles. I filled them with blue/white M&M's and we passed those out as party favors. I found a free printable design where I was able to make party tags and tied them to the bottles. Those same tags were also placed by the food and cake. The tags included a little note that thanked our guests for coming to Zayd'ns birthday party. Here's another close-up picture of his birthday cake. Inside picture of the cake: Gift table and additional goodie bags for our birthday guests. And here's the birthday boy blowing out his candle and making a wish! After watching the movie, we returned to the room where we had the cake, ice cream and opened presents. He received lots of loot (his favorite is always money, lol) and enjoyed his party. All in all, he had a great party. Knowing what I know now and having Pinterest as my resource guide to everything 😉 I am sure this year's Smurf party will be a step-up. We are having it at the same movie theater and Zayd'n cannot WAIT to see all of his friends and watch his favorite show- the Smurfs.
You can check out other Smurf Birthday Party Ideas here: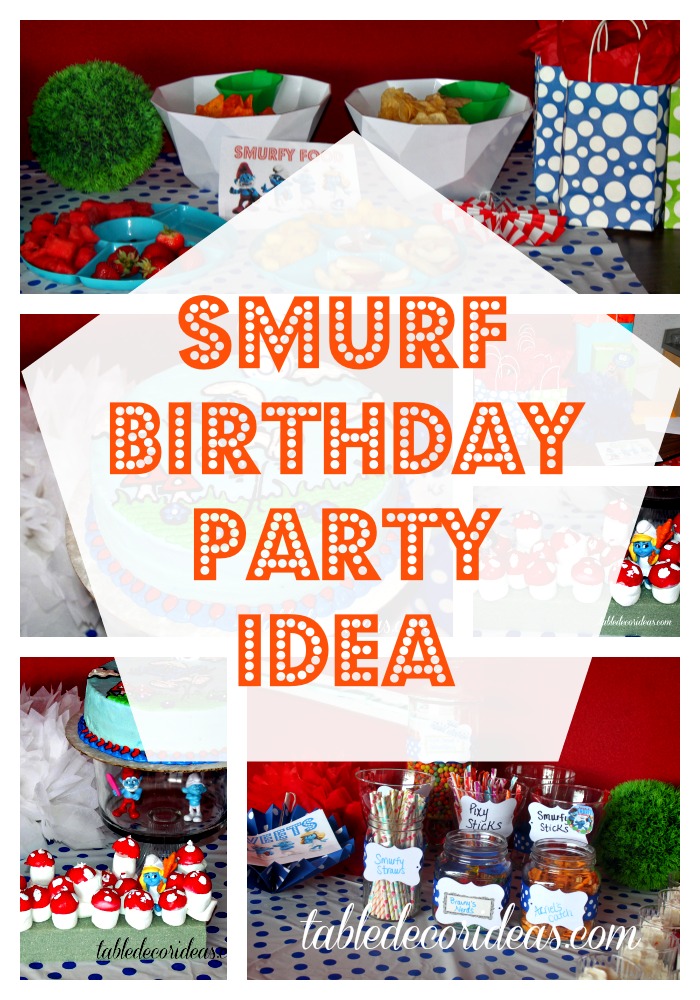 Another great Smurf Birthday Party idea!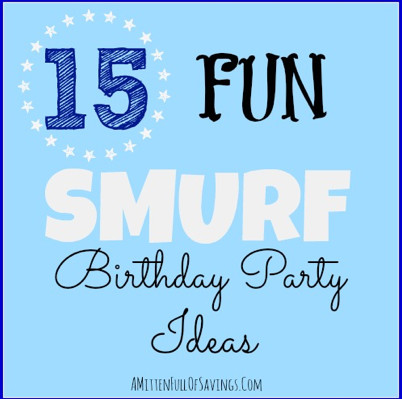 Then check out these 15 fun Smurf Birthday Party ideas!