This shop has been compensated by Collective Bias, Inc. and its advertiser. All opinions are mine alone. #JoinTheFizztivities #CollectiveBias Hosting this holiday season and need some tips on stocking a bar cart? We're sharing tips on how to stock a non-alcoholic bar cart, and a holiday mocktail your guests will enjoy.

How To Stock a Non-Alcoholic Bar Cart
As we step into another holiday, something different has been happening when it comes to the glass in people's hands. Instead of the intense long island ice tea, Christmas margarita, and other delicious cocktails, people are opting for something on the lighter side. The Sober Nation has turned into a strong movement, proving to the world you don't have to have drinks made with alcohol to have a good time.
While you're getting ready for the holidays, one thing to keep in mind is the type of mocktail to make with a holiday theme. And if you're hosting, you want to have alternative options not only for the kids but for guests who don't drink.
This is why we're sharing how to create a non-alcoholic bar cart with everything you need to put on it and the ingredients to have on hand to create mocktails.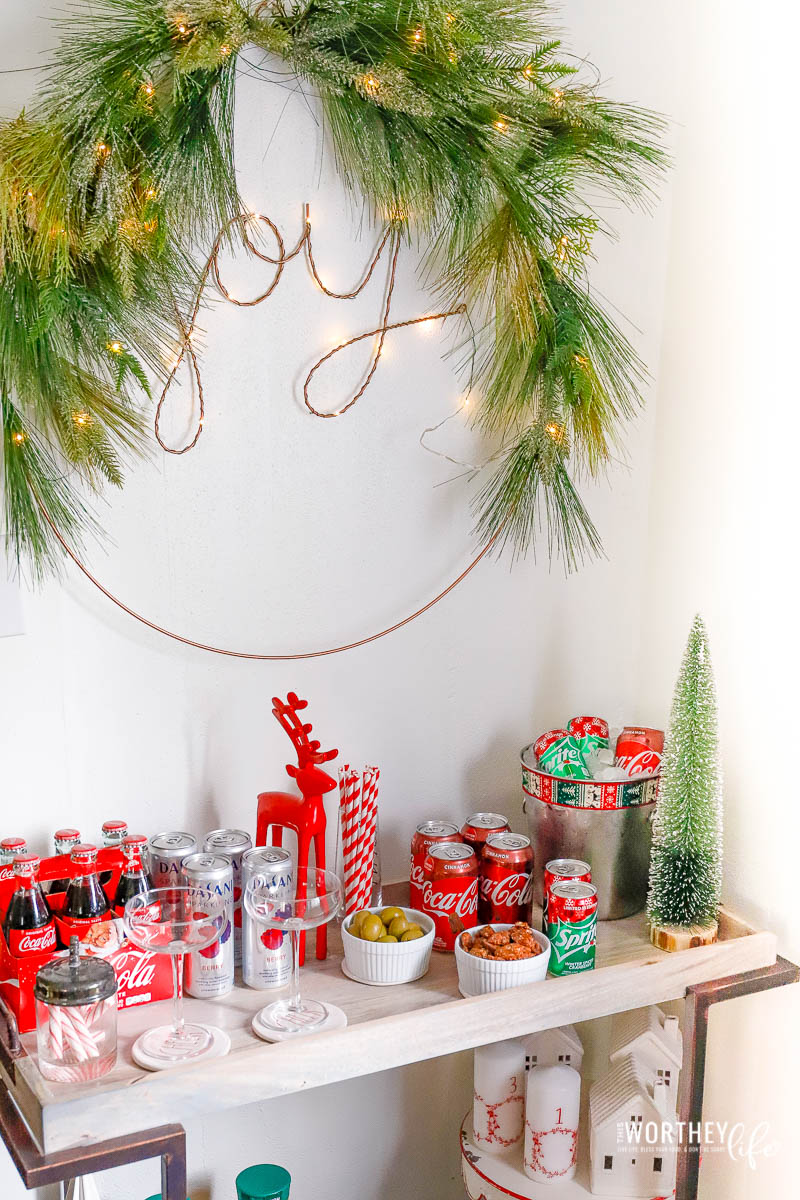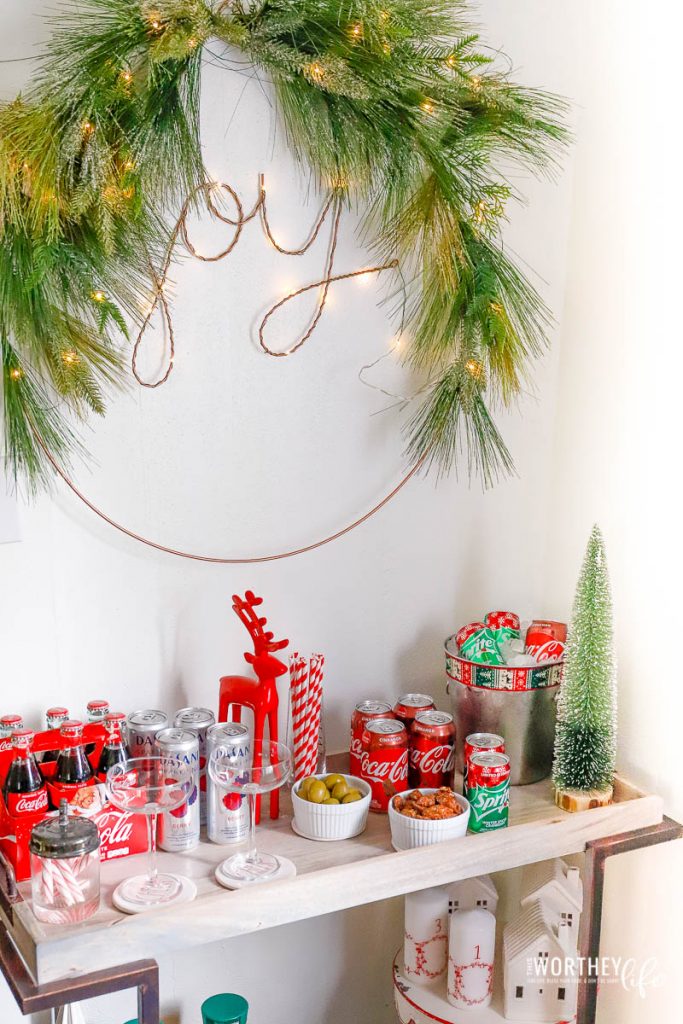 Equipment
Bar Cart. This is a popular item you can find at local home decor stores and boutiques, as well as, online shops. We want our bar cart to be visually stunning but functional. We want a cart that is durable and with wheels. This way, the cart can be easily moved to follow guests, but sturdy enough to lock in place. As entertainers, we own a few; some to use indoor and for outdoor parties.
Other items you will need:
Cocktail Shaker (a mason jar with lid also works)
Long-Handled Bar Spoon
Jigger
Strainer
Citrus Peeler
Ice Bucket
Attractive Glassware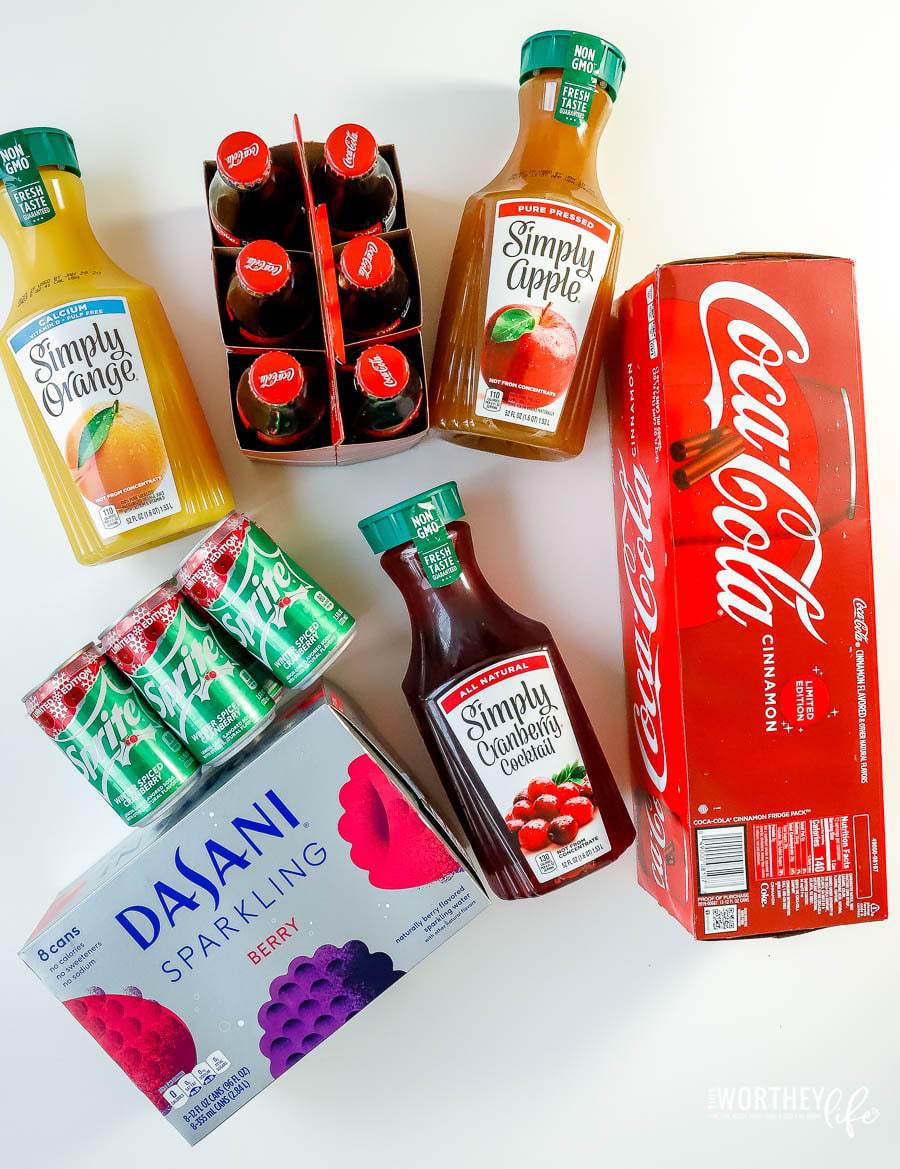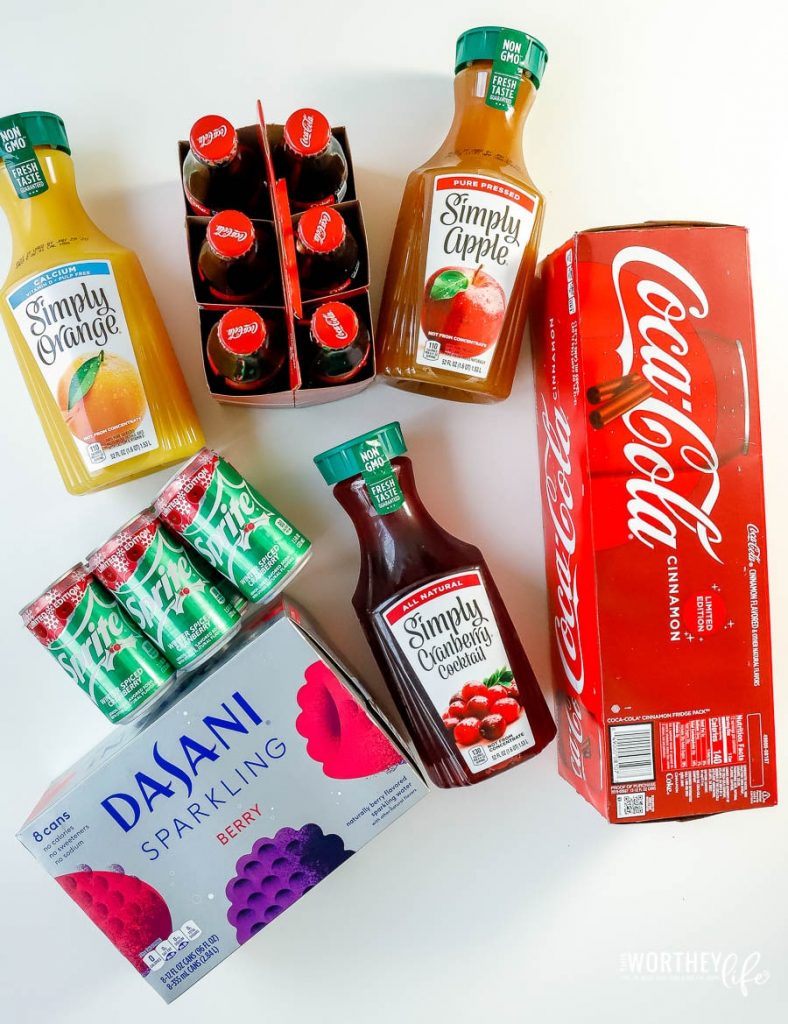 Ingredients to have on hand
When it comes to the ingredients, there are a few things to keep in mind. Fresh fruit and herbs are great for garnishes. For this mocktail apples, pears, oranges, fresh mint, fresh rosemary, and whole cranberries should be on your list.
We suggest having non-alcoholic spirits in your lineup, as well as juice, such as Simply Cranberry, Simply Apple, and Simply Orange. It's also a good idea to have sparkling water on hand, and a pack of chilled DASANI® Sparkling cans will be a great addition to your home bar cart. You will also want to have ingredients you can mix with your juice, such as nonalcoholic bitters and syrups. And, don't forget about adding ingredients that always mix well with any type of drink, like Sprite.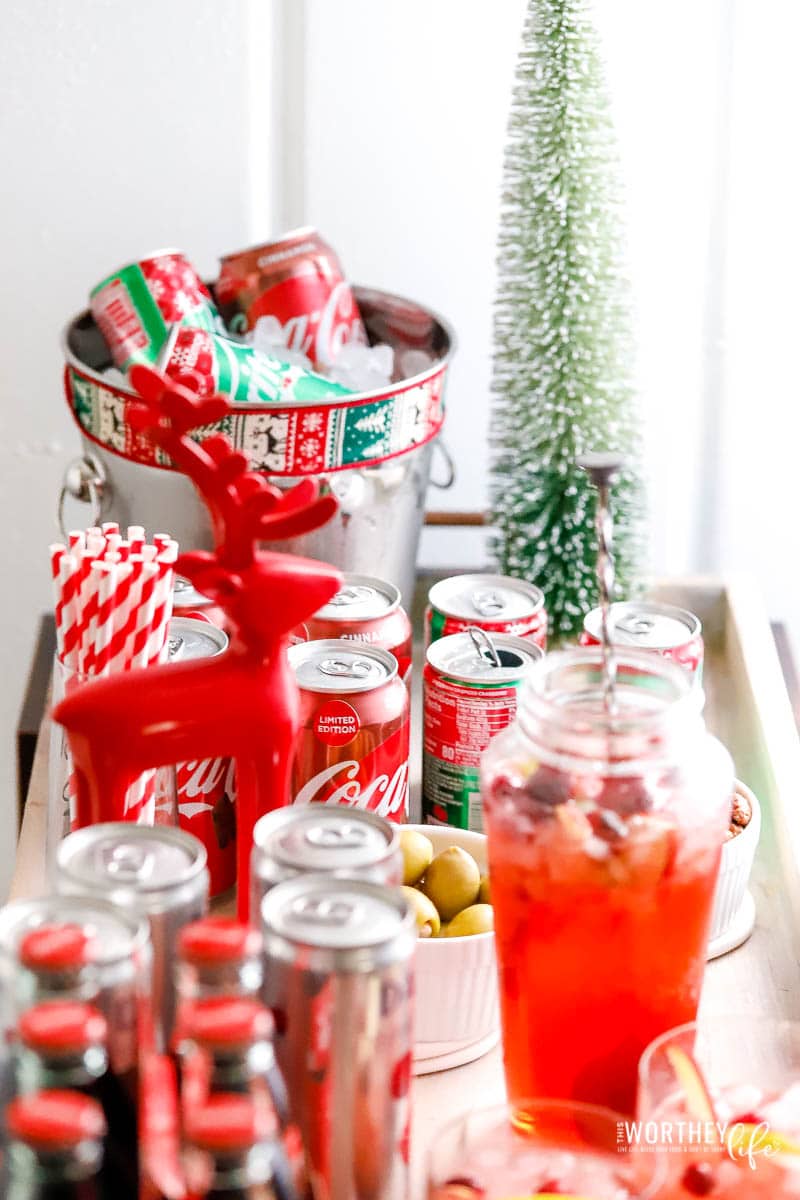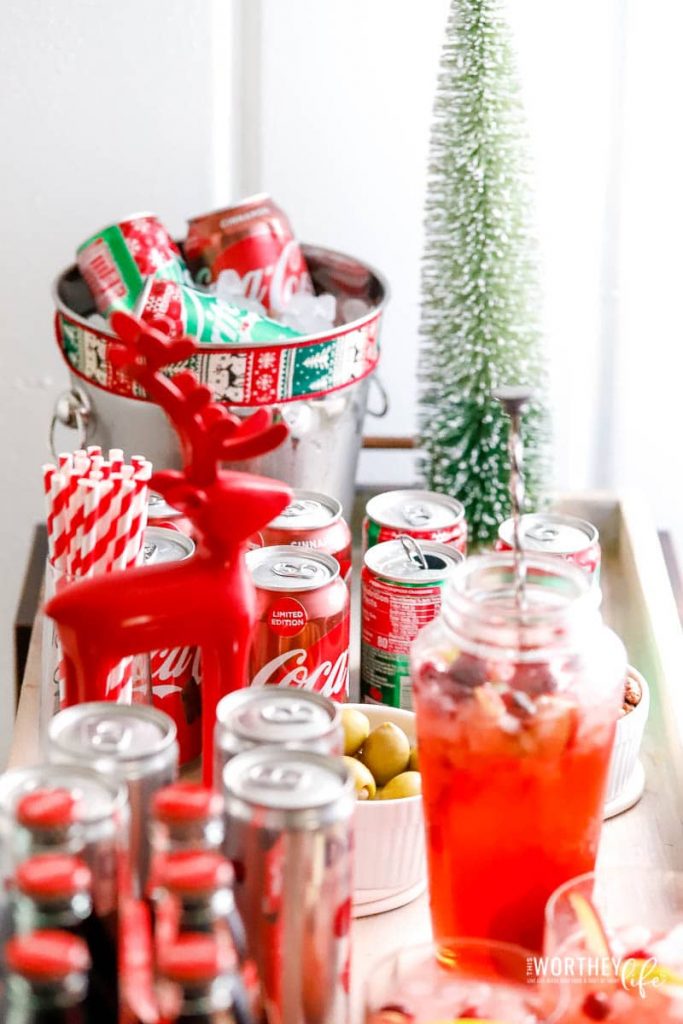 For the holiday season, Coca-Cola has released two new products which we are loving: Coca-Cola® Cinnamon and Sprite Winter Spiced Cranberry. Initially, I wasn't sure about the Coca-Cola® Cinnamon, but after a few sips, I was sold. You might think the cinnamon will overpower the coke, but it doesn't. The flavors blend together, giving this cola a refreshing holiday hint. And the Sprite Winter Spiced Cranberry is a holiday party in your mouth. The sweet mix of cranberries and Sprite blend well together and will make any mocktail an instant favorite.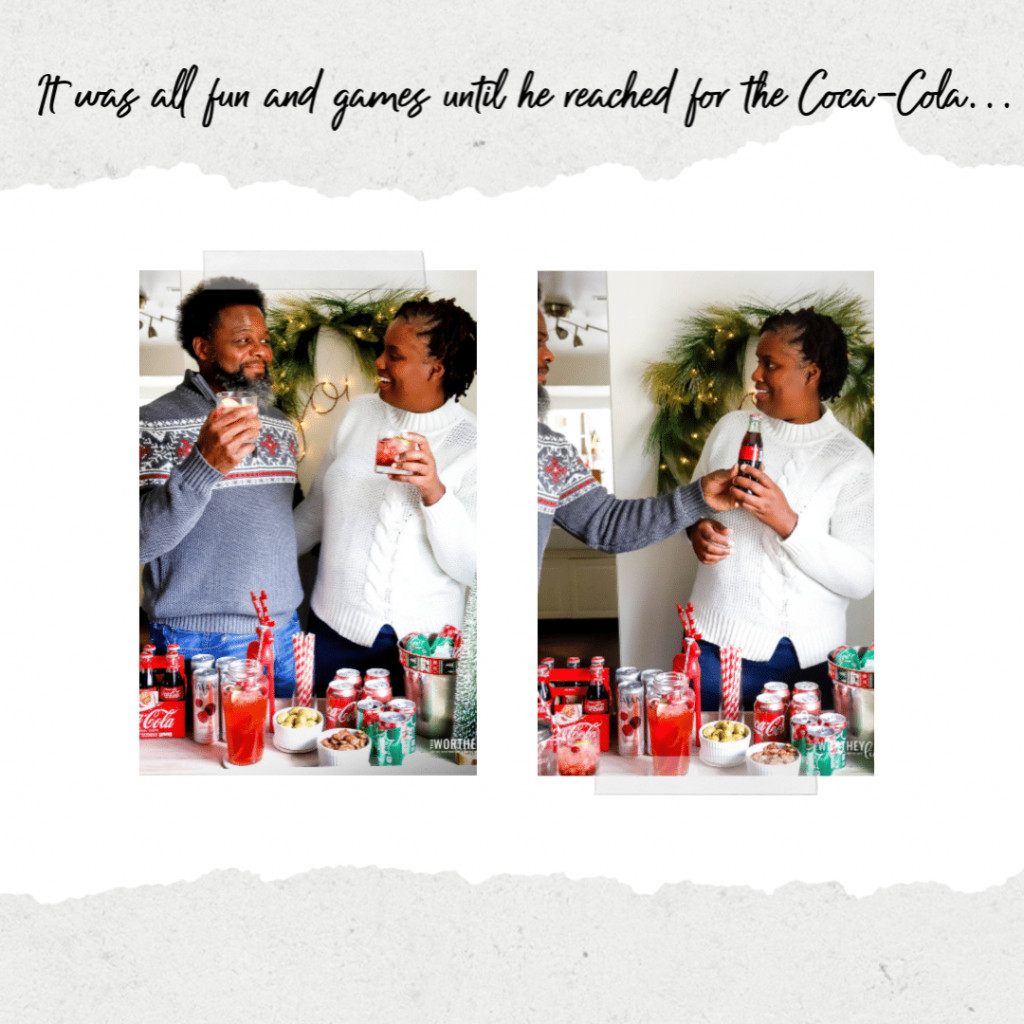 Coca-Cola is known as the #1 brand associated with the holiday season and for good reasons. The classic Coca-Cola bottles with the winter vibe always remind me of the holidays spent with my grandma and extended family.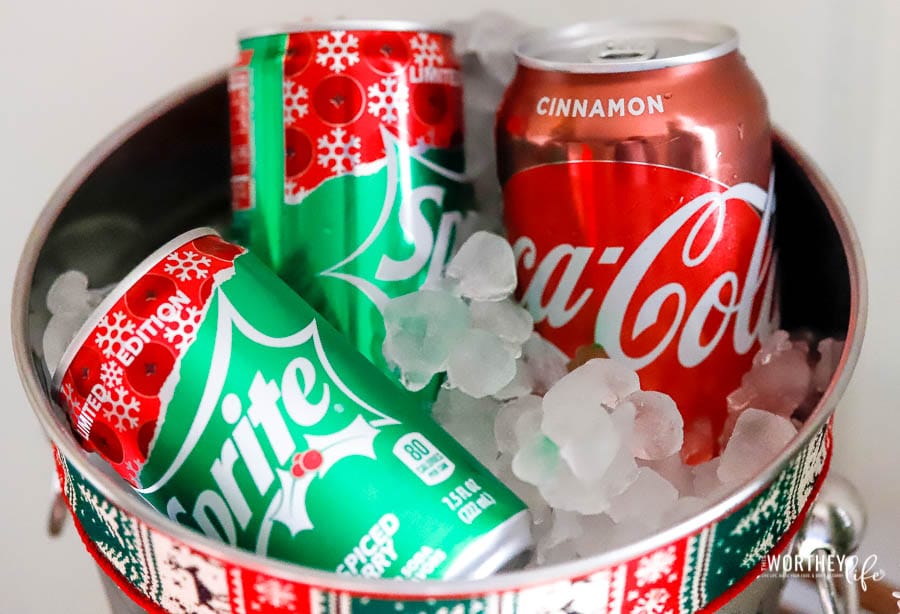 We picked these products up at Kroger for the holiday season, and we can't get enough of them! Plus, both sodas work well in a mocktail drink, like our Holiday Fizzy Sangria recipe shared below.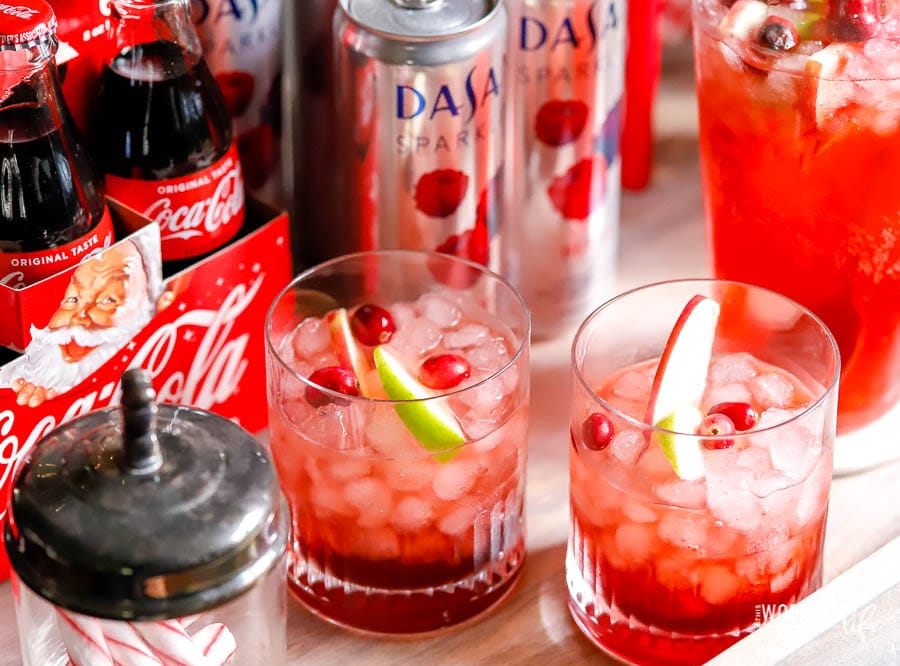 Holiday Fizzy Sangria Recipe
Ingredients:
1 ounce Blood Orange Syrup
1 ounce Cherry Syrup
2 ounces Ginger Beer
Top off the mocktail with Sprite Winter Spiced Cranberry
Apple slices
Pear slices
Whole Cranberries
One serving. Double this recipe to make two servings.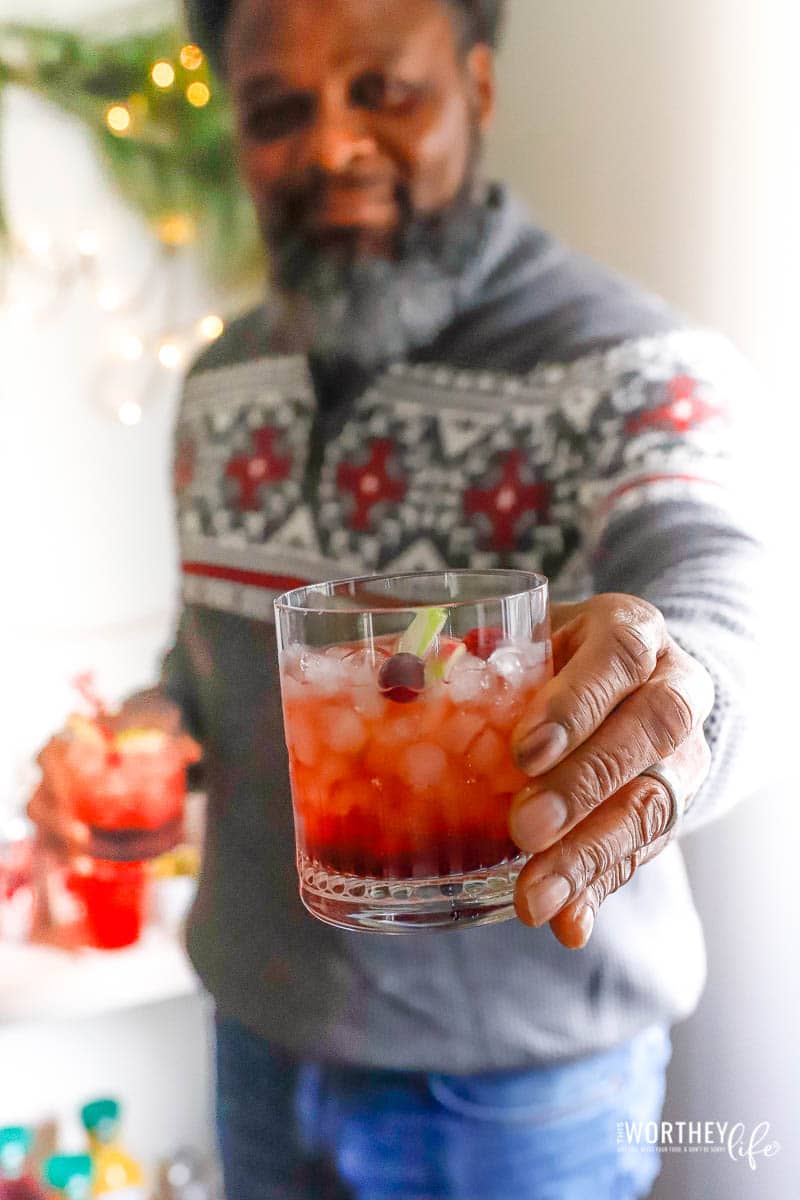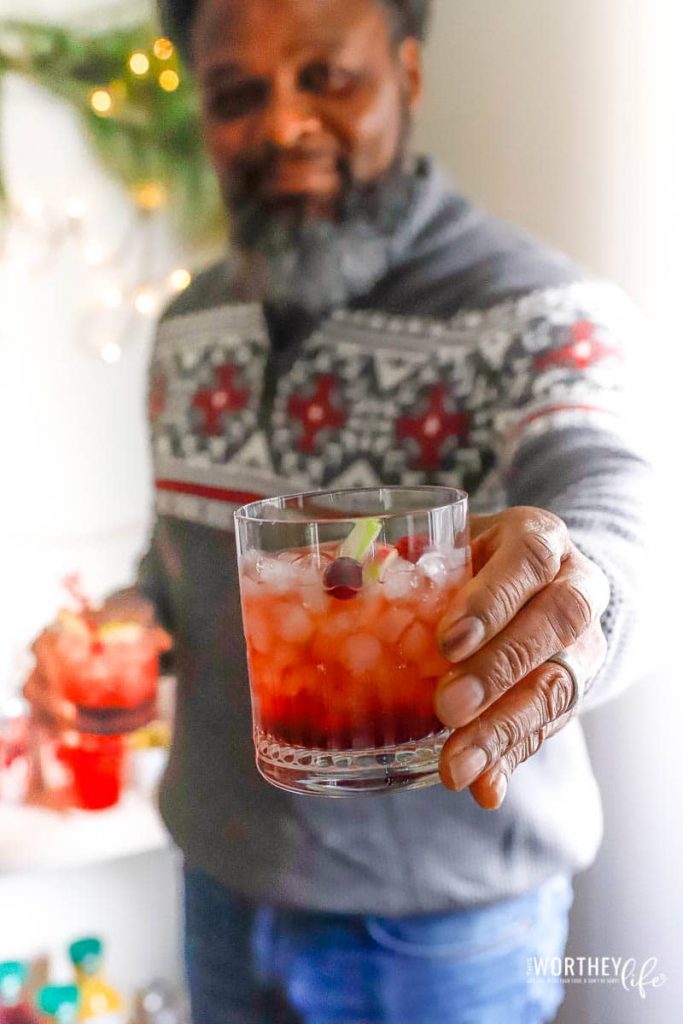 Directions:
Into a mixing glass, add ice, blood orange and cherry syrups, ginger beer, and Sprite Cranberry.
Mix thoroughly using a long-handled bar spoon.
Strain the mixture into a serving glass filled with ice.
Garnish with apple and pear slices, and 2-3 whole cranberries.
Serve.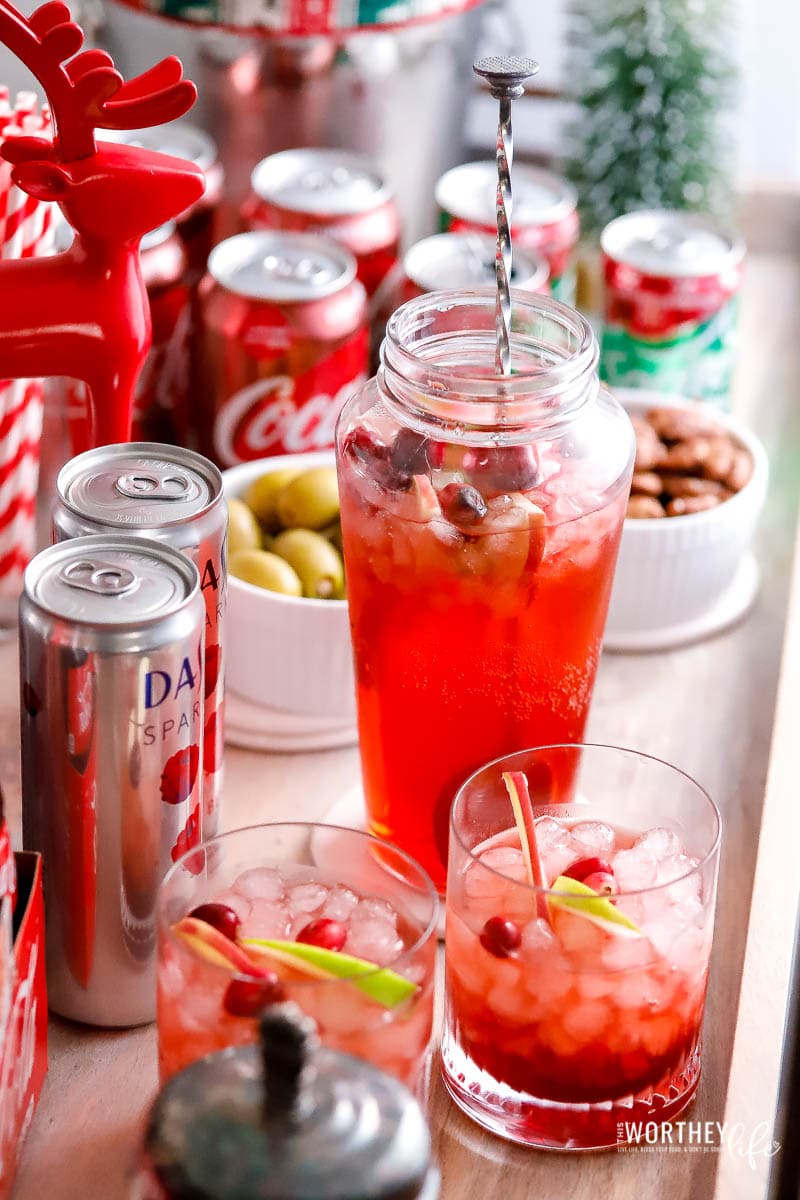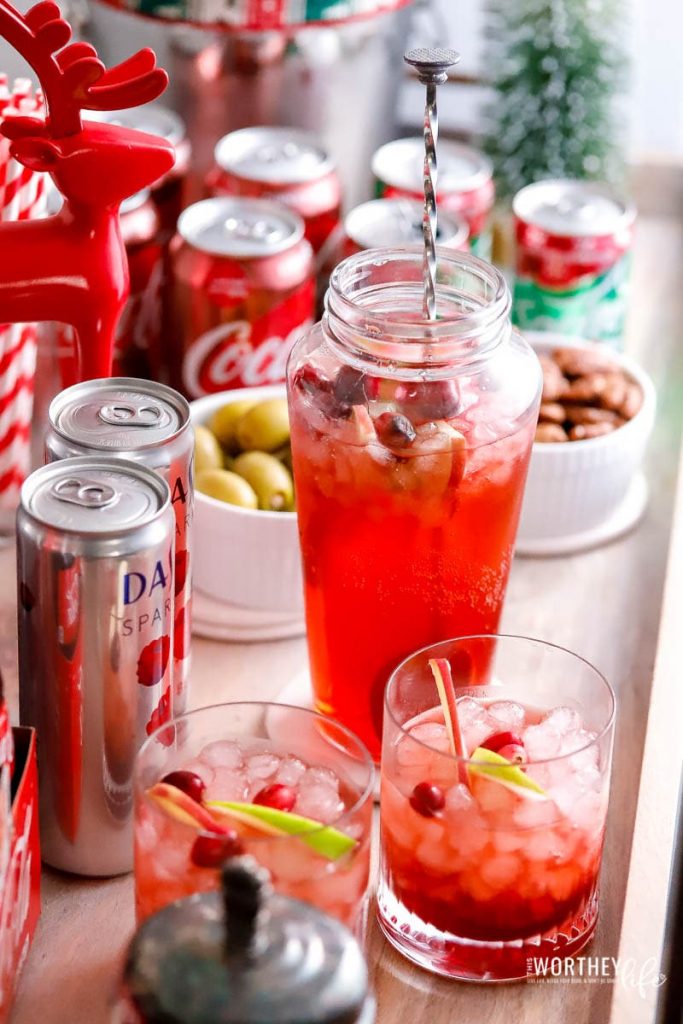 This mocktail is easy to put together, and it is one everyone can enjoy, including the kids.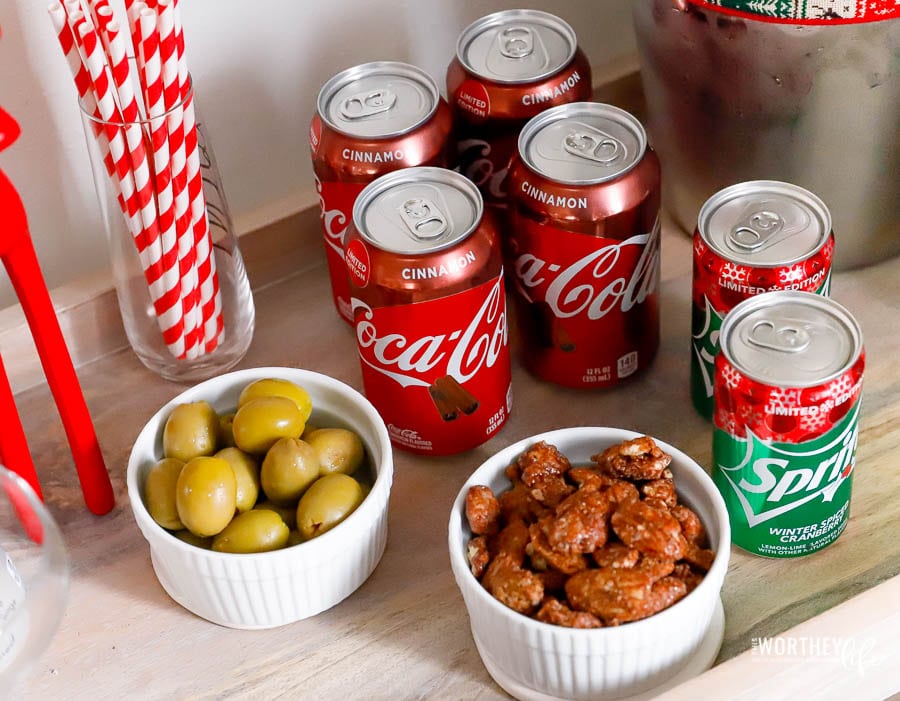 Other items to consider adding to your bar cart is the savory, crunchy, or sweet items people love to munch on. This includes peanuts and olives and adding a few holiday crunchy items like pralines and peppermint sticks is always a good look.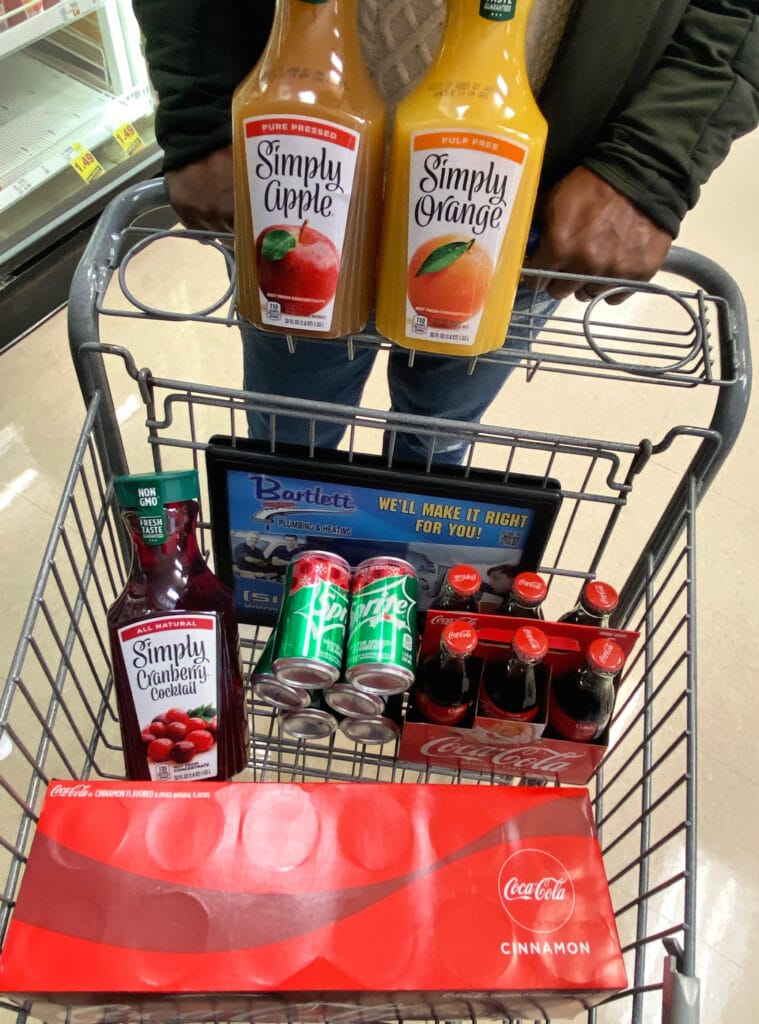 While you're shopping at Kroger for everything you need to create this mocktail bar cart, look around their holiday section to find decor items you can add to your bar cart. During the holiday season, Kroger carries additional items to help you get ready for the holiday season, including cocktail shakes and other essentials you may need for your home bar cart. Also, don't forget to grab a few bags of ice. We like using bags of crushed ice because we don't have to worry about running out of ice cubes, and it looks visually stunning.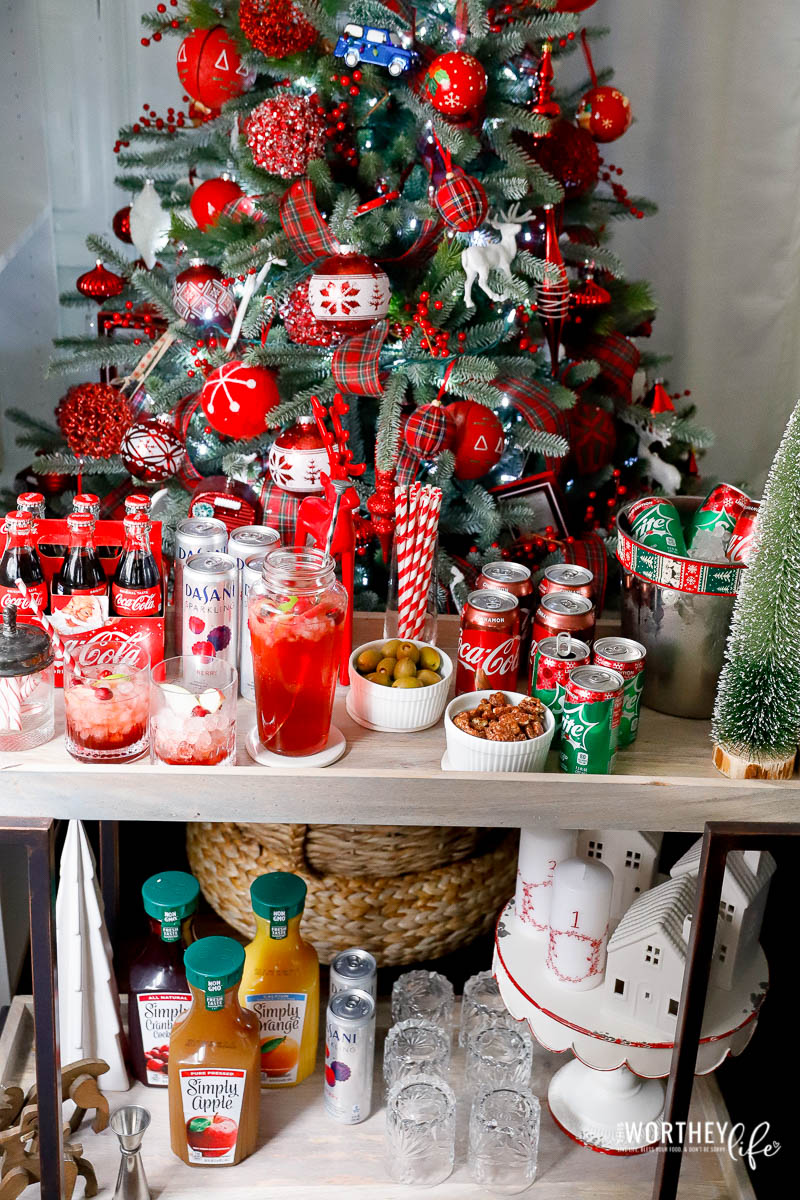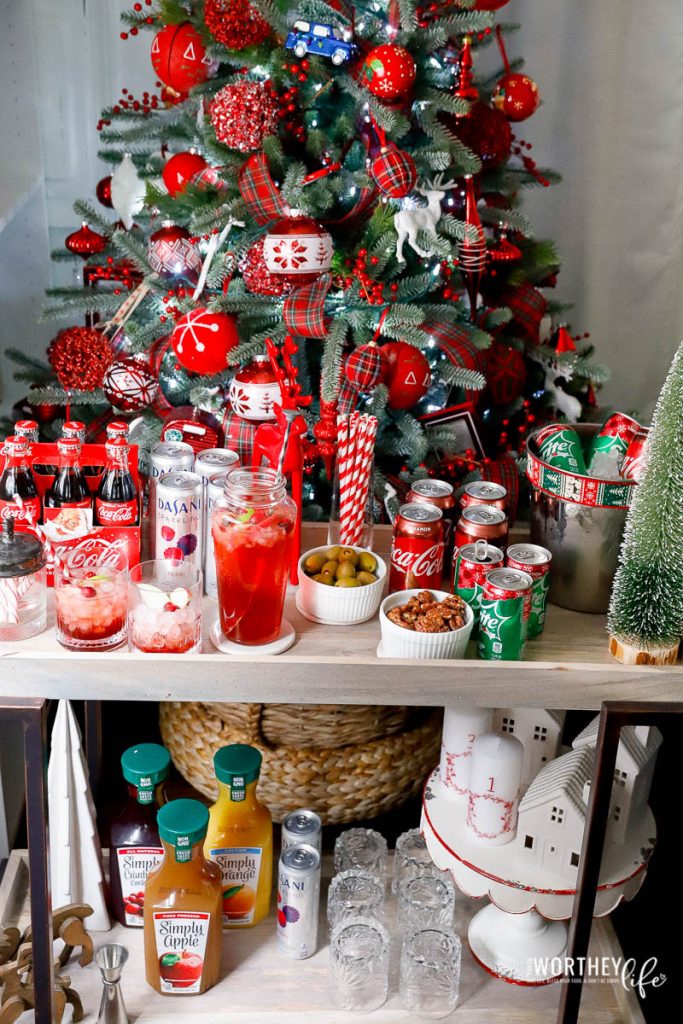 Get inspired this holiday season by going over to Coca-Cola's website to find more recipe ideas and holiday inspiration.