Mason Jar Drinks are a fun and favorite way to serve your favorite cocktail or mocktail.
We love using these handy containers as glasses and know you will too.
So, sharing our favorite Mason Jar Drink Recipes is an obvious solution!
The lists below include our favorite blogger's ideas and some of our favorite recipes!
Some are cocktails. Some are mocktails. So, make sure to check ingredients carefully, as not all are kid-friendly!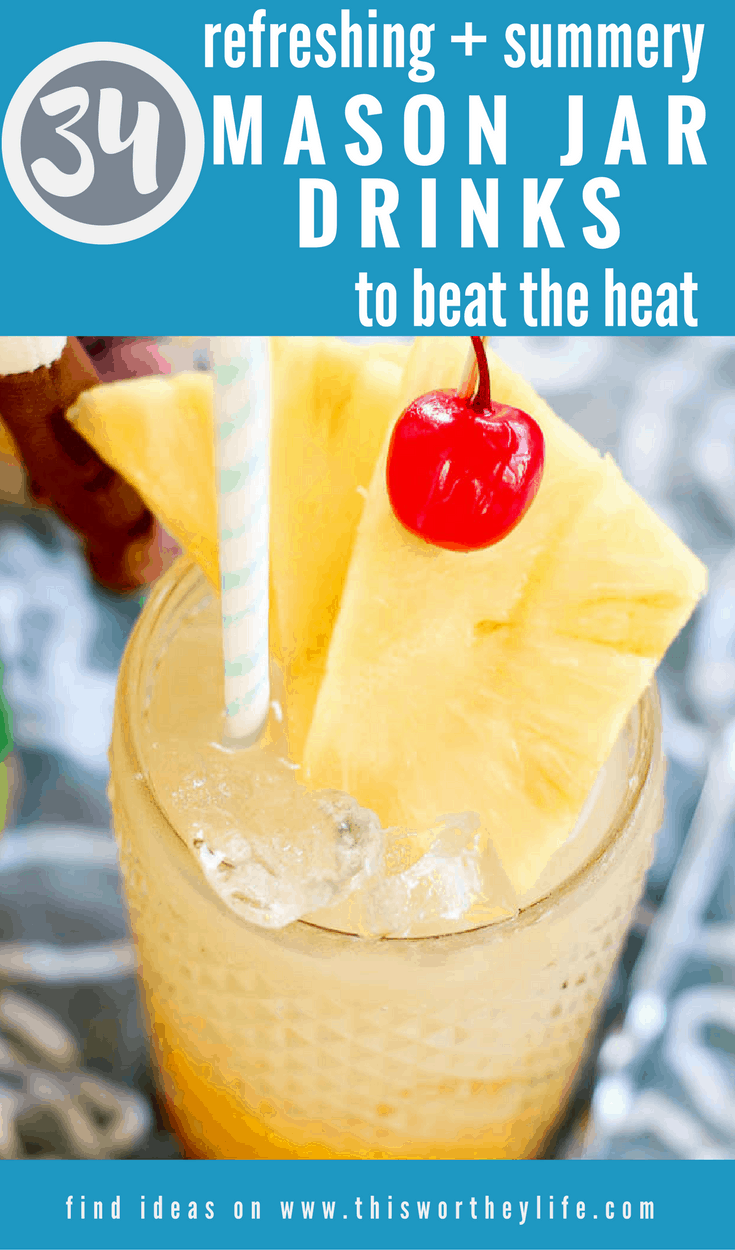 34 Refreshing + Summery Mason Jar Drinks To Beat The Heat
We often use just plain everyday mason jars. However, you can grab a set of mason jar glasses for your drinks.
Of course, if you don't have mason jars handy, you can use any glass to serve these delicious cocktail recipes.
Remember, it's not about the glass but what is inside it!
This Worthey Life Mason Jar Drink Recipes: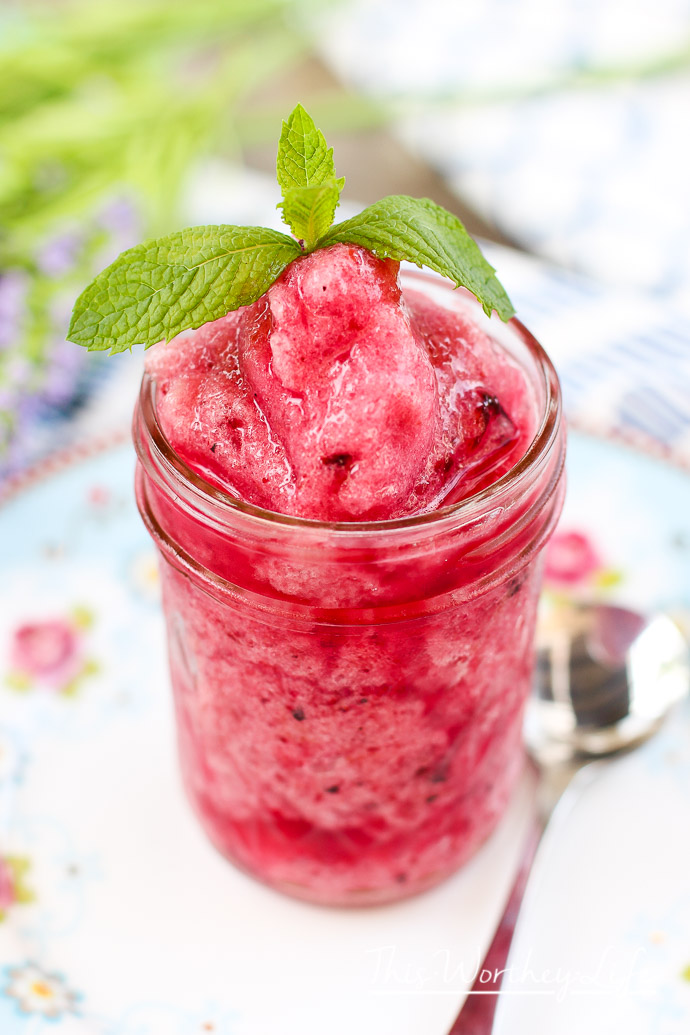 Bluebarb Frozen Slush (alcoholic + non-alcoholic)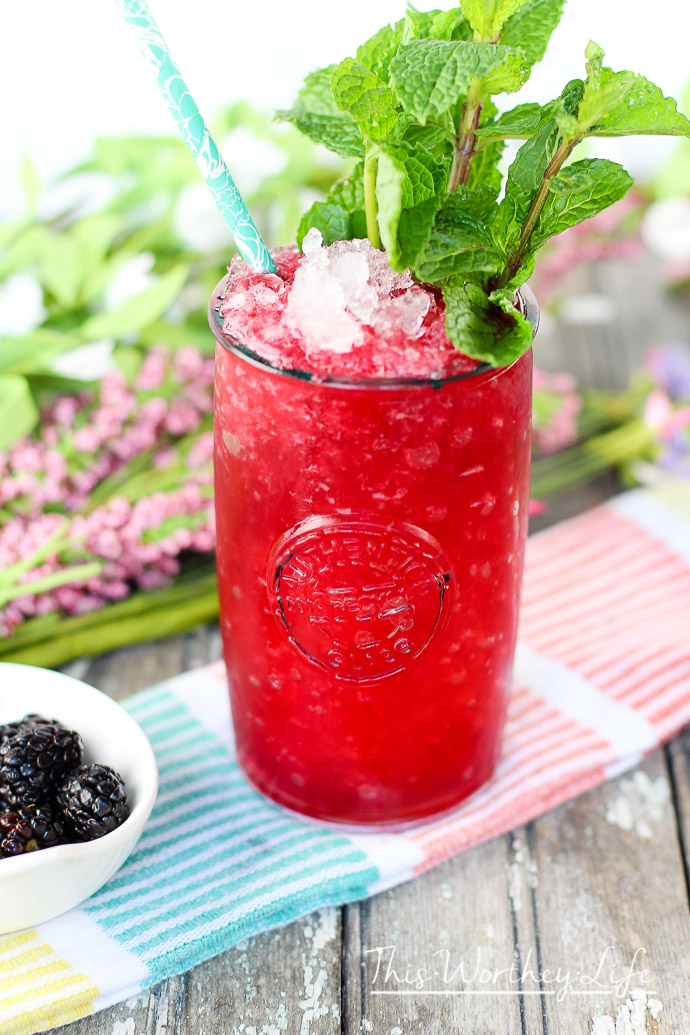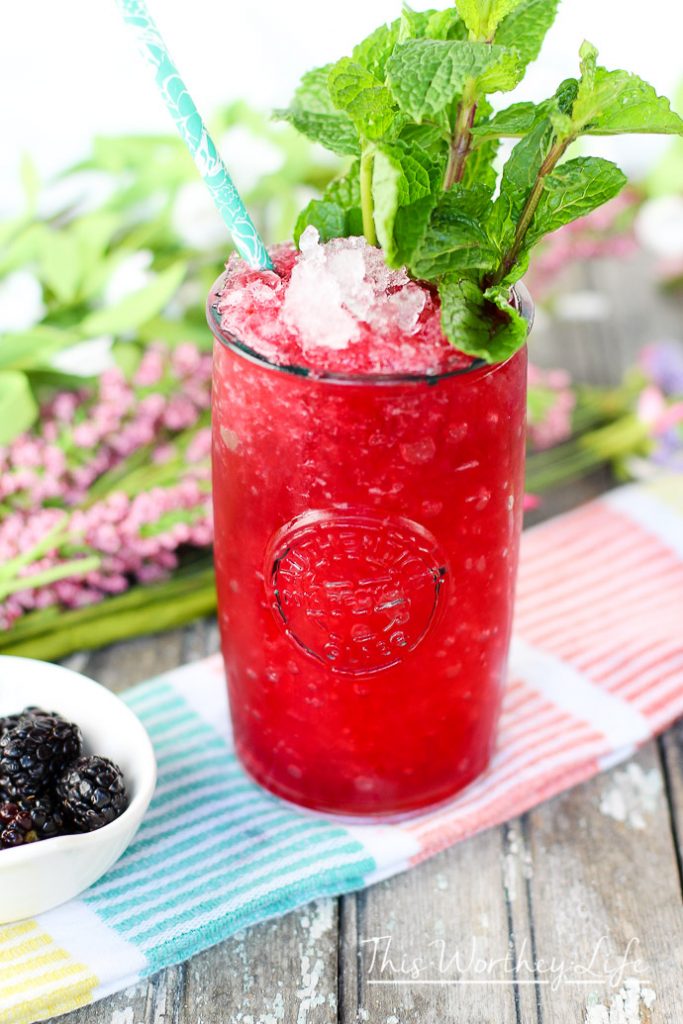 Frozen Cherry + Blackberry Mint Julep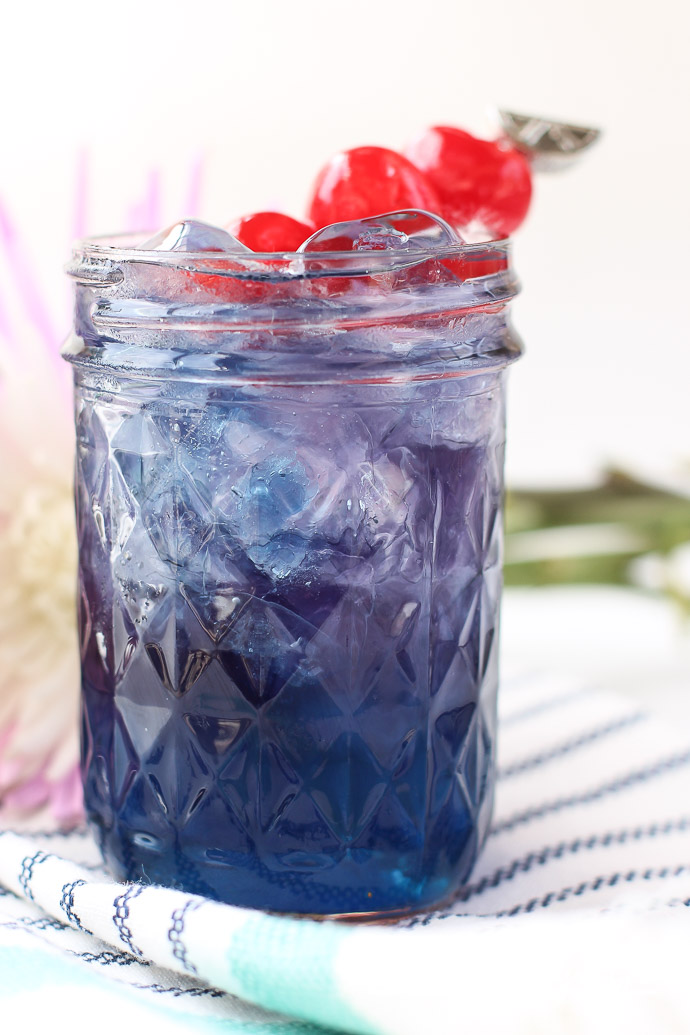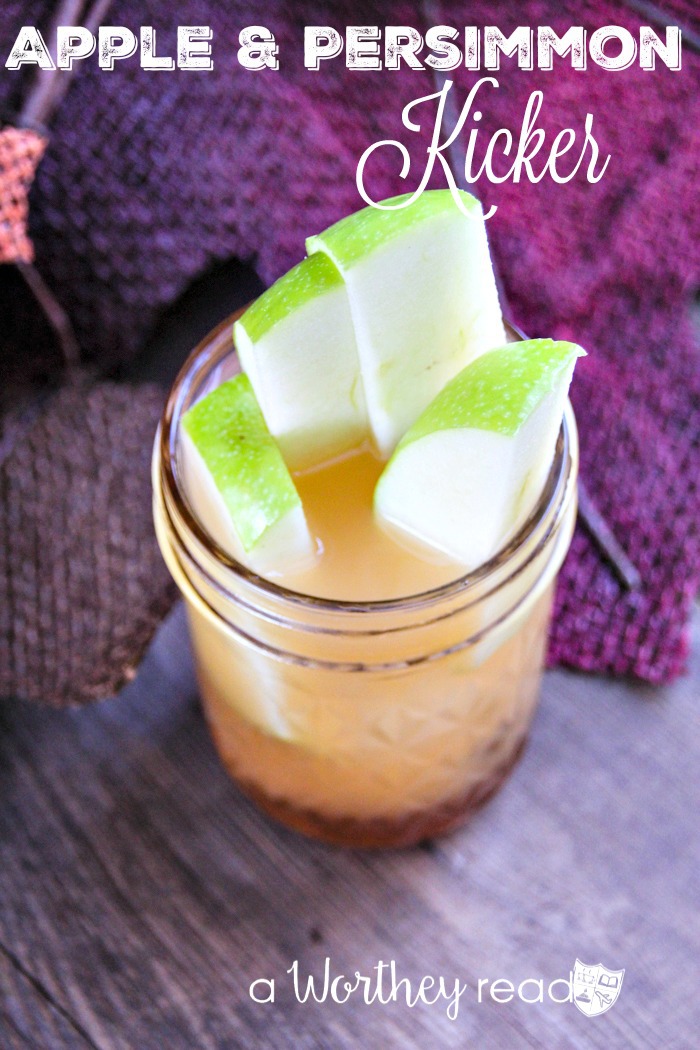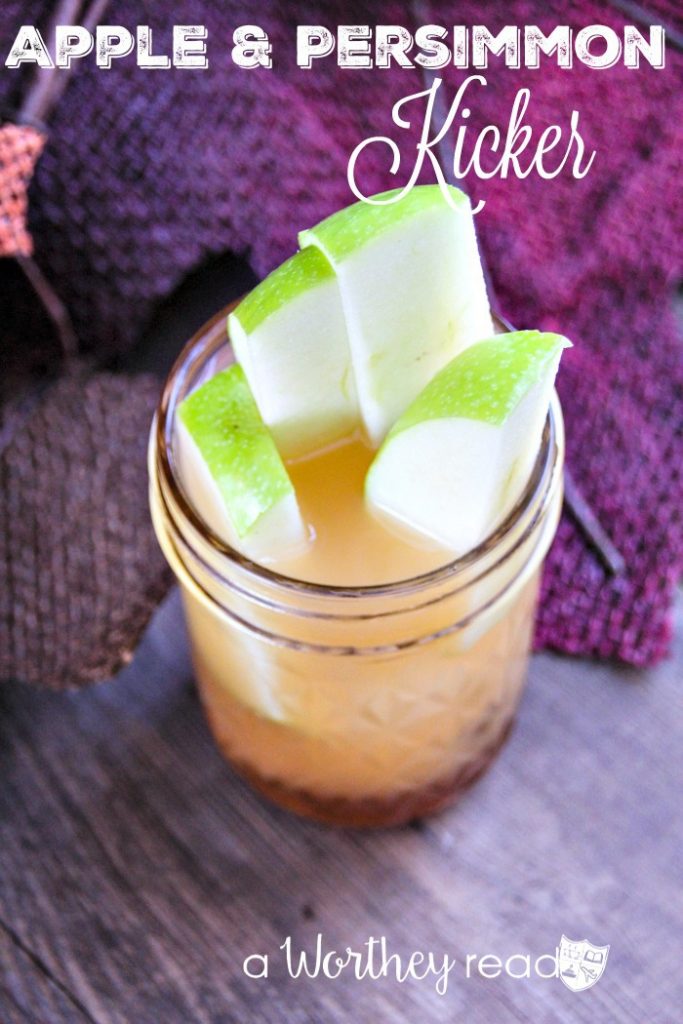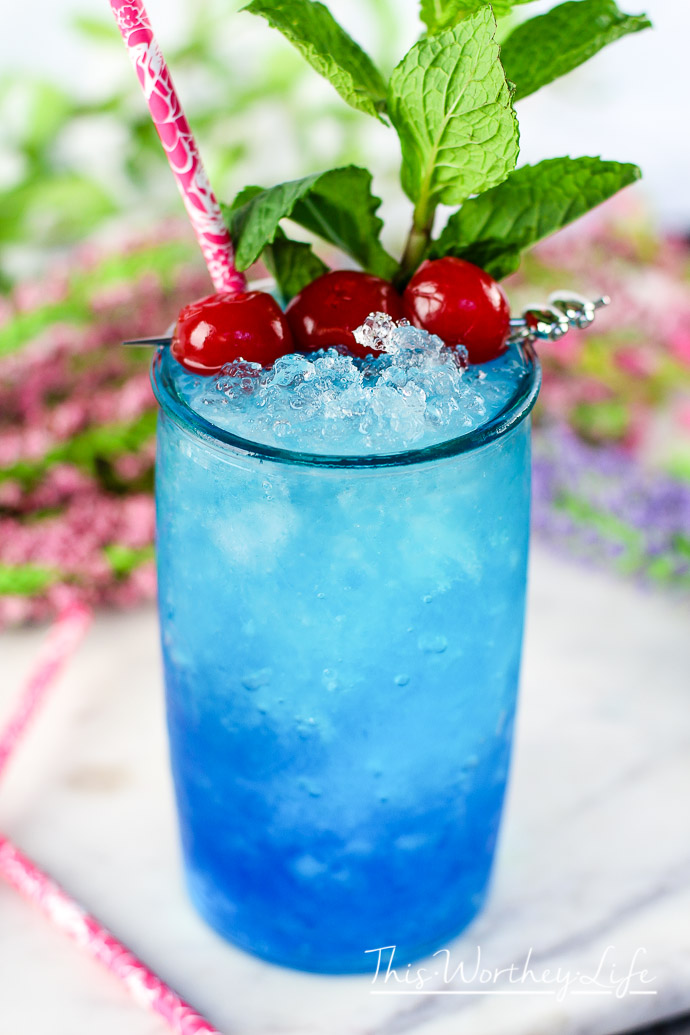 Frozen Blue Rose Mint Julep Mocktail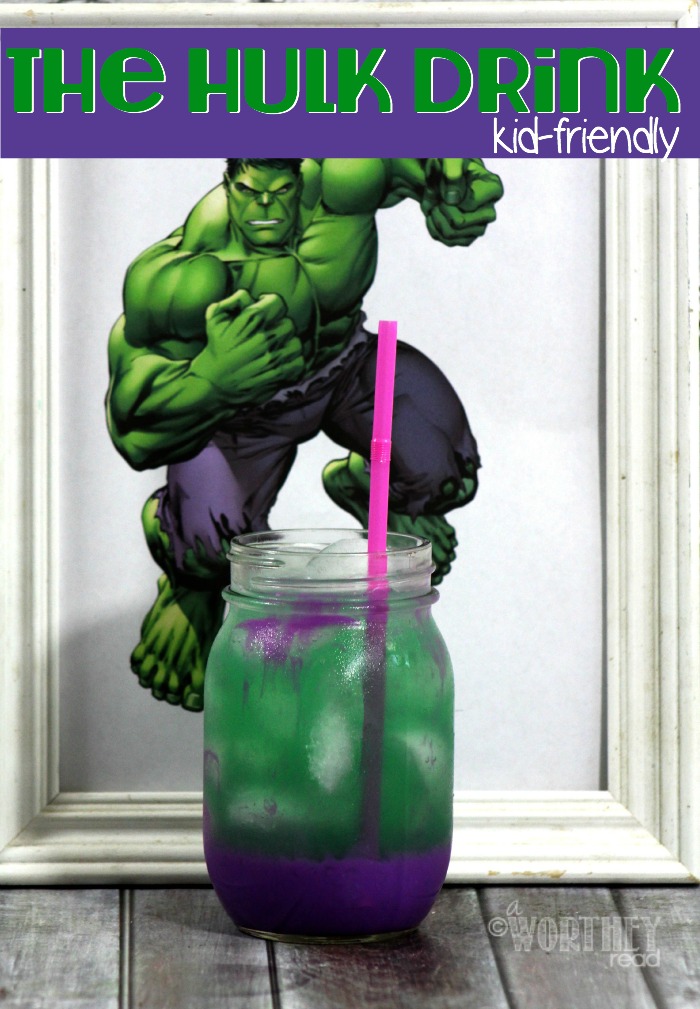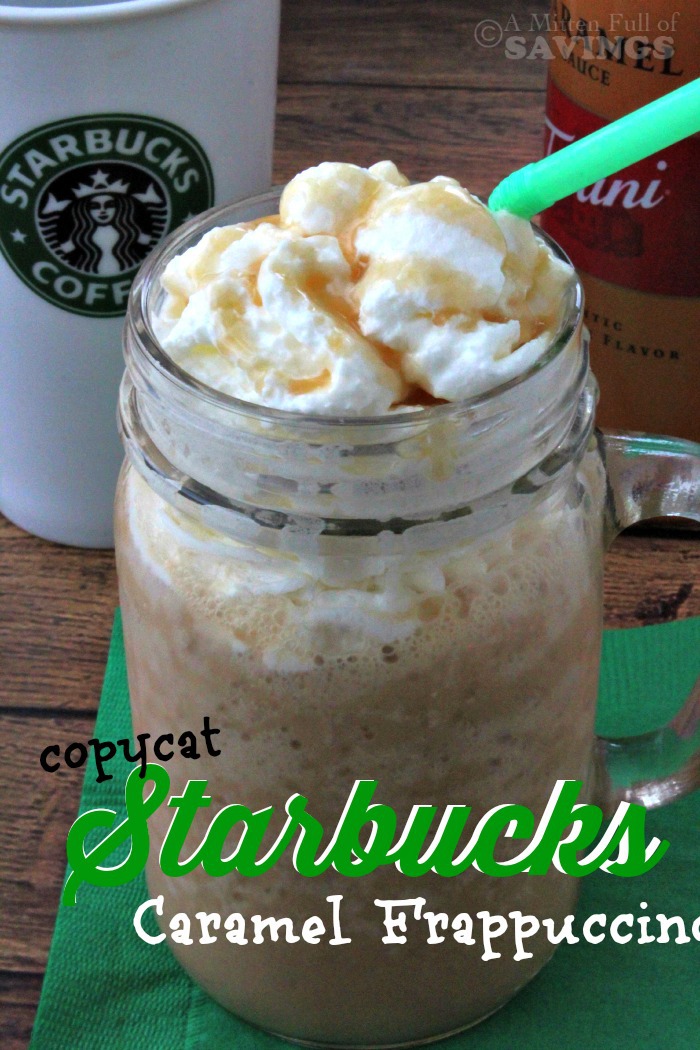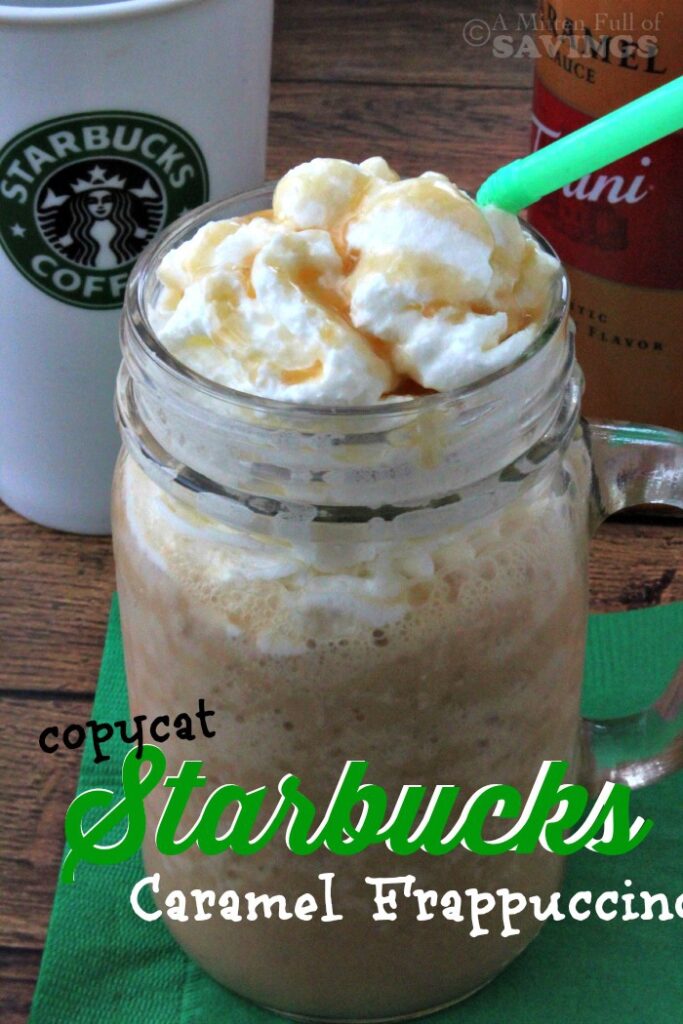 Copycat Starbucks Caramel Frappuccino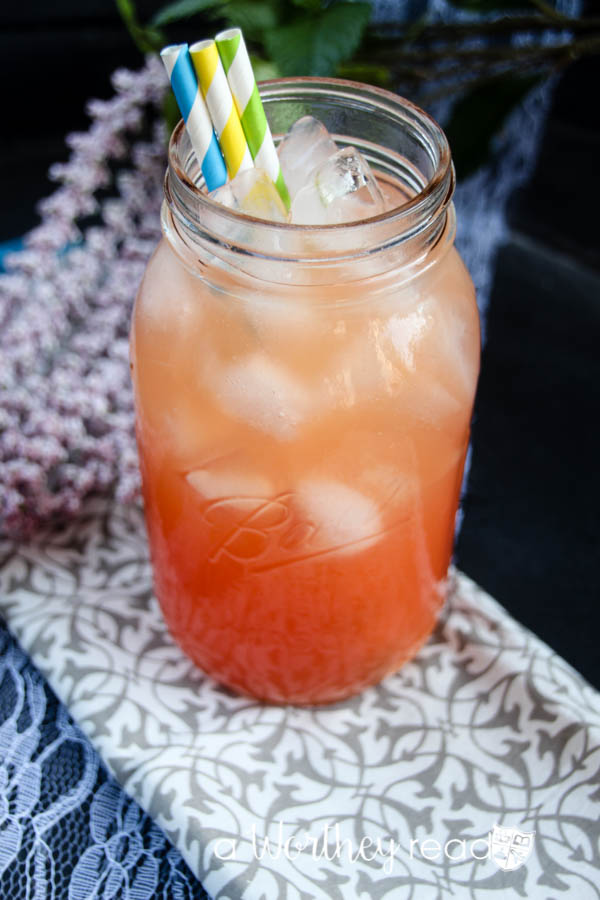 Summer Strawberry Blood Orange Soda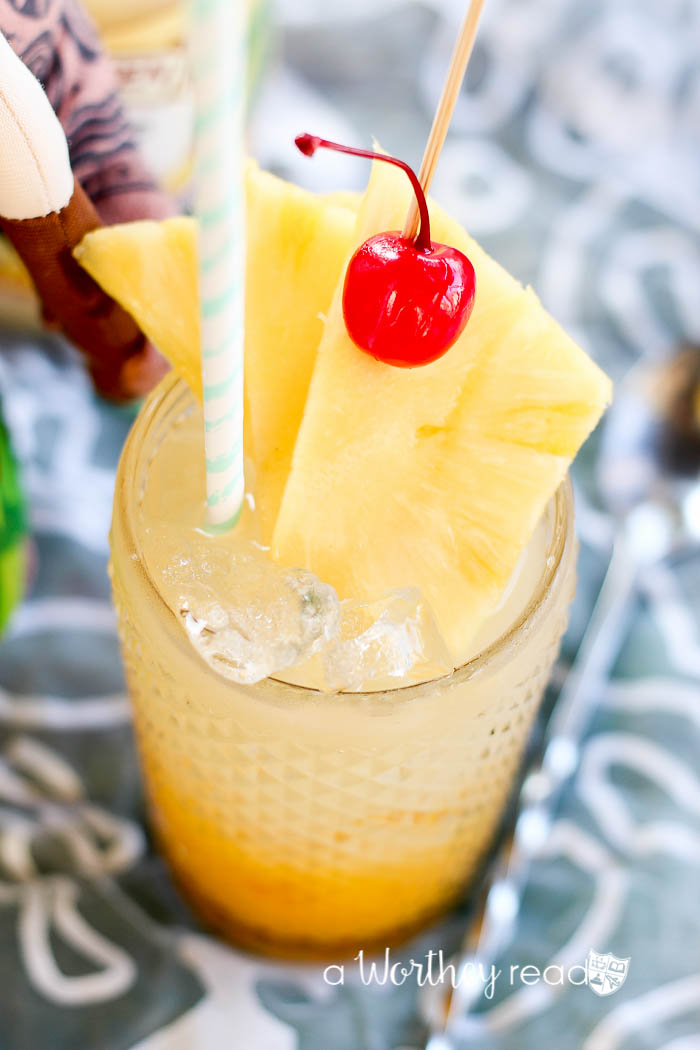 Moana Rum + Pineapple Rum Cocktail
Kid-Friendly + Non-Alcoholic Mason Jar Drinks: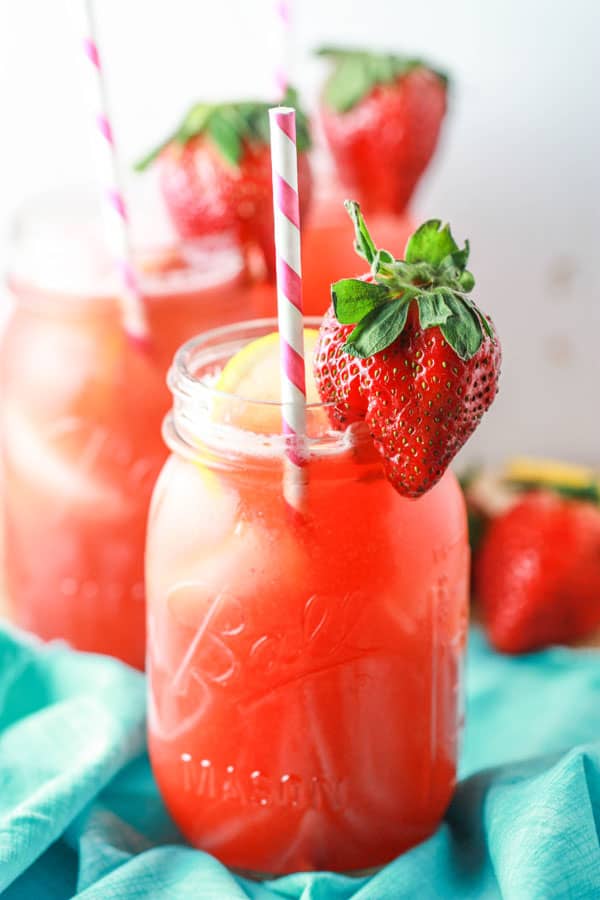 Strawberry Lemonade from PBS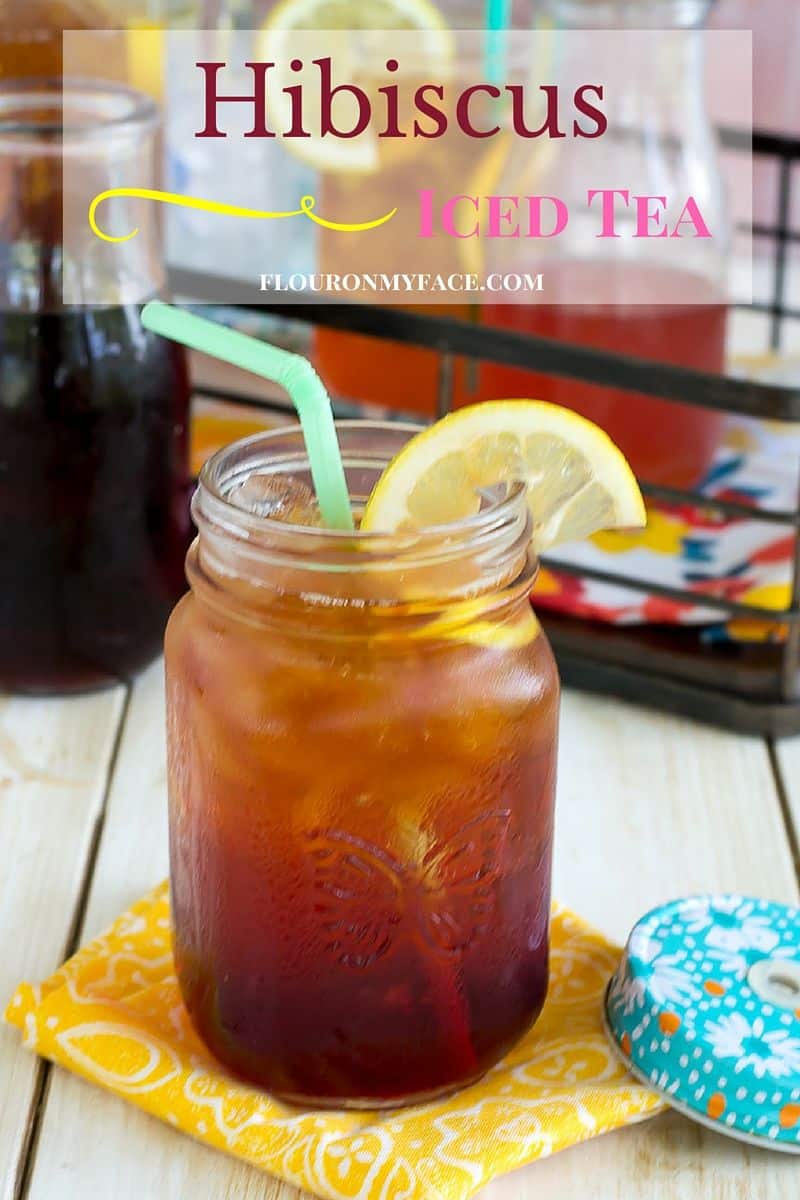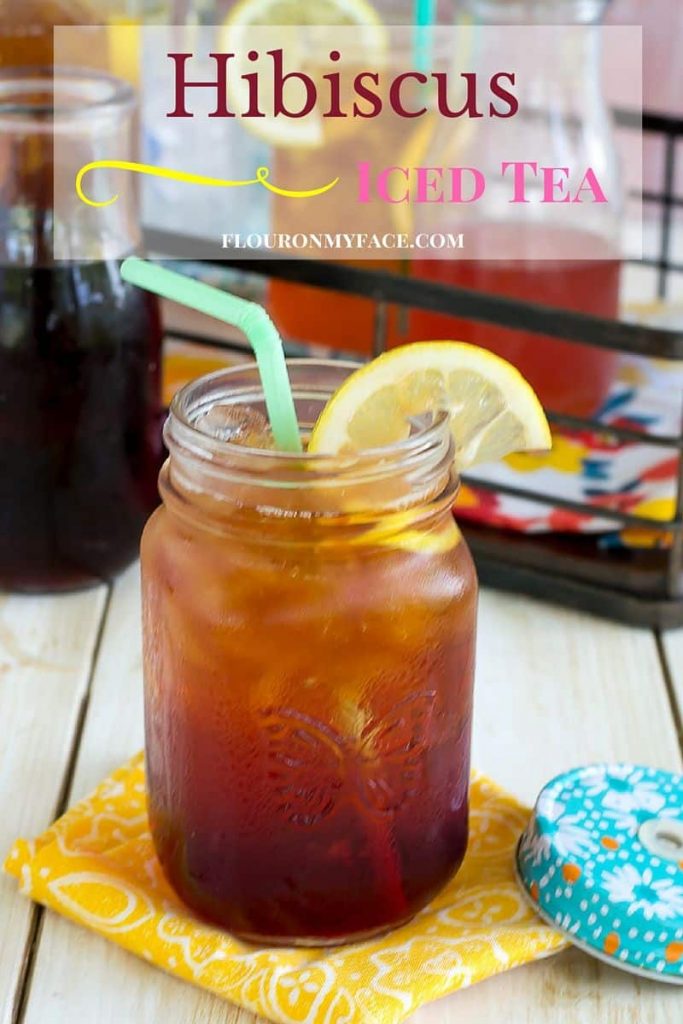 Hibiscus Iced Tea Recipe from Flour On My Face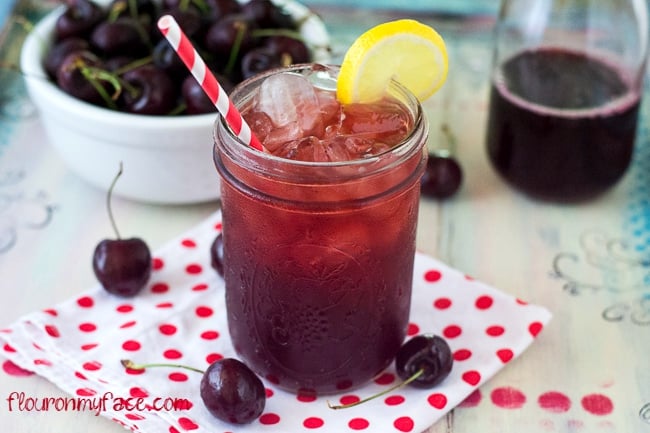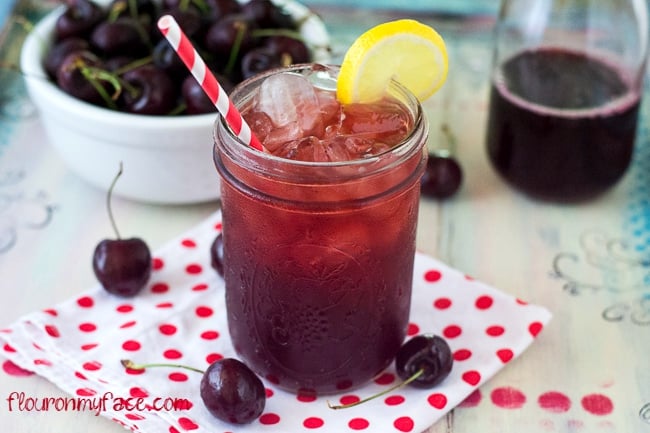 Sweet Cherry Iced Tea from Flour On My Face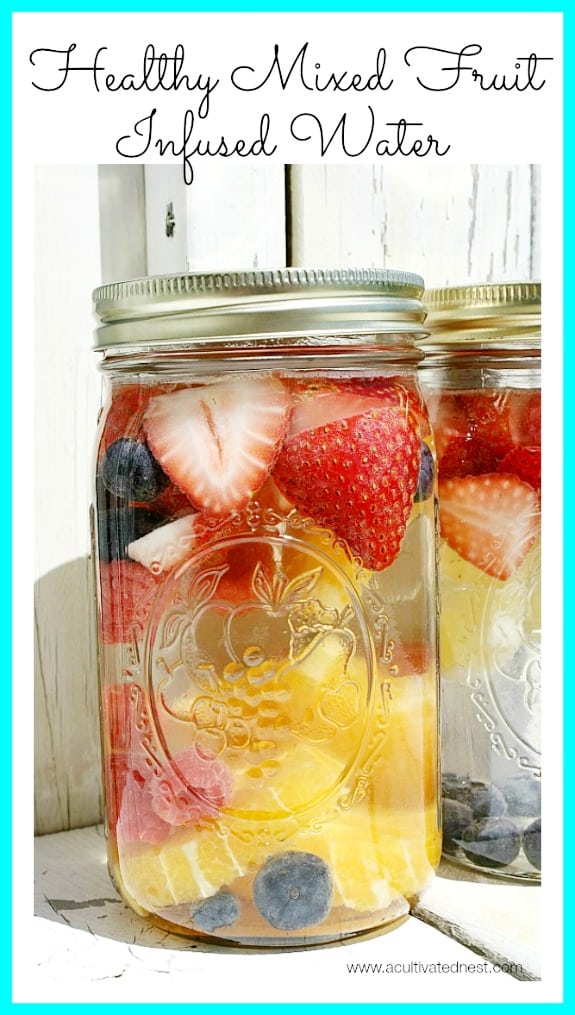 Healthy Mixed Berry Infused Water from A Cultivated Nest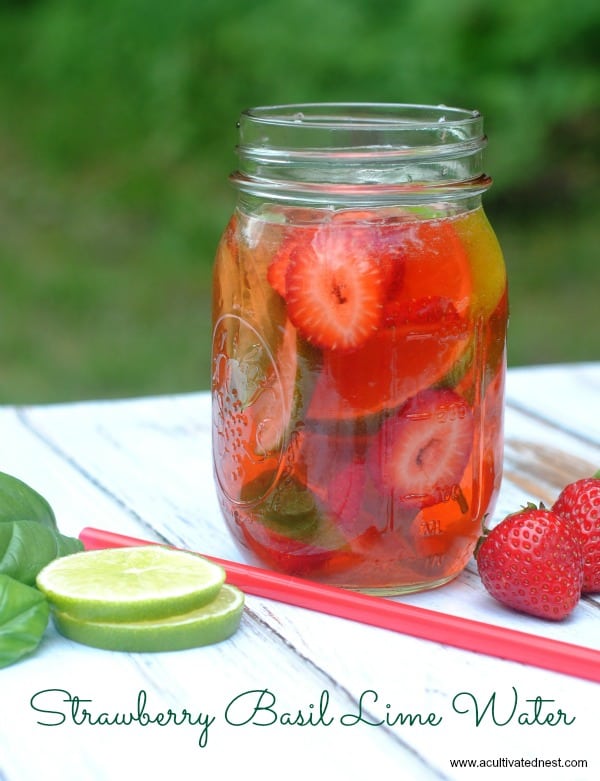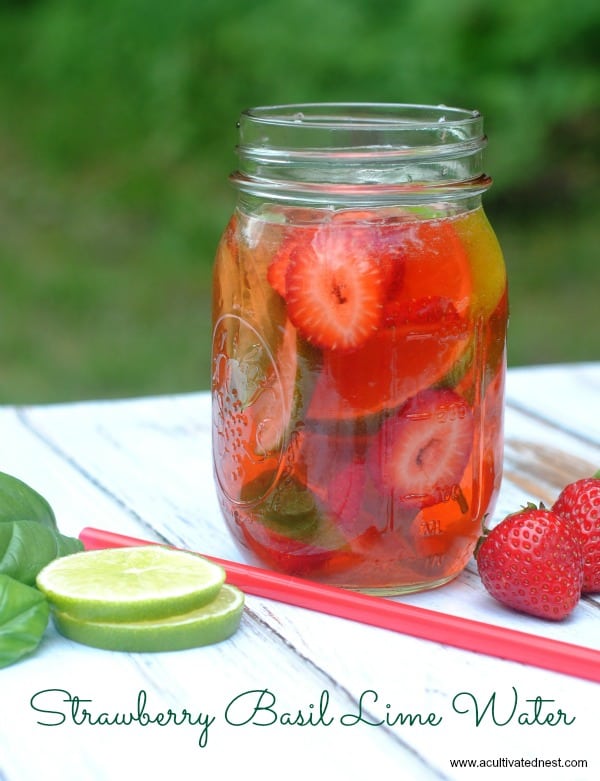 Strawberry Lime Infused Water from A Cultivated Nest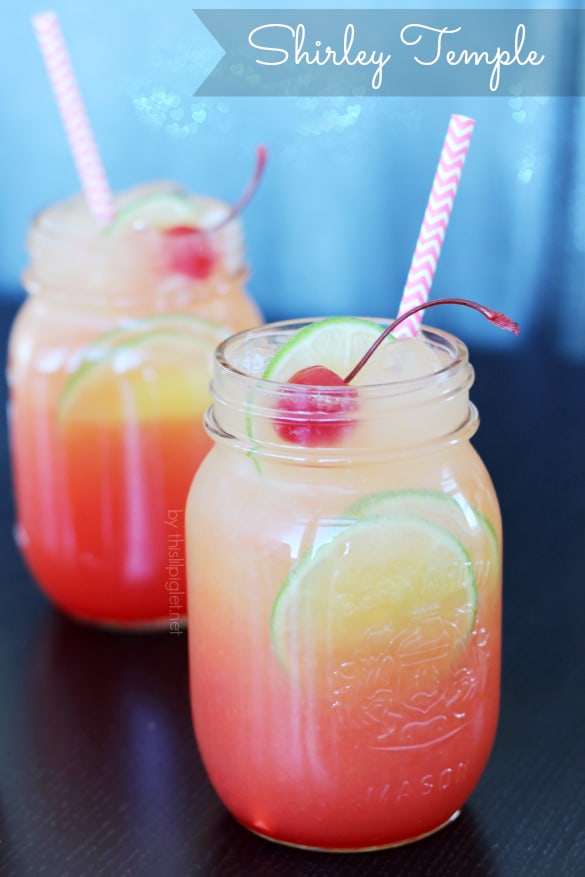 Shirley Temple Recipe from This Lil Piglet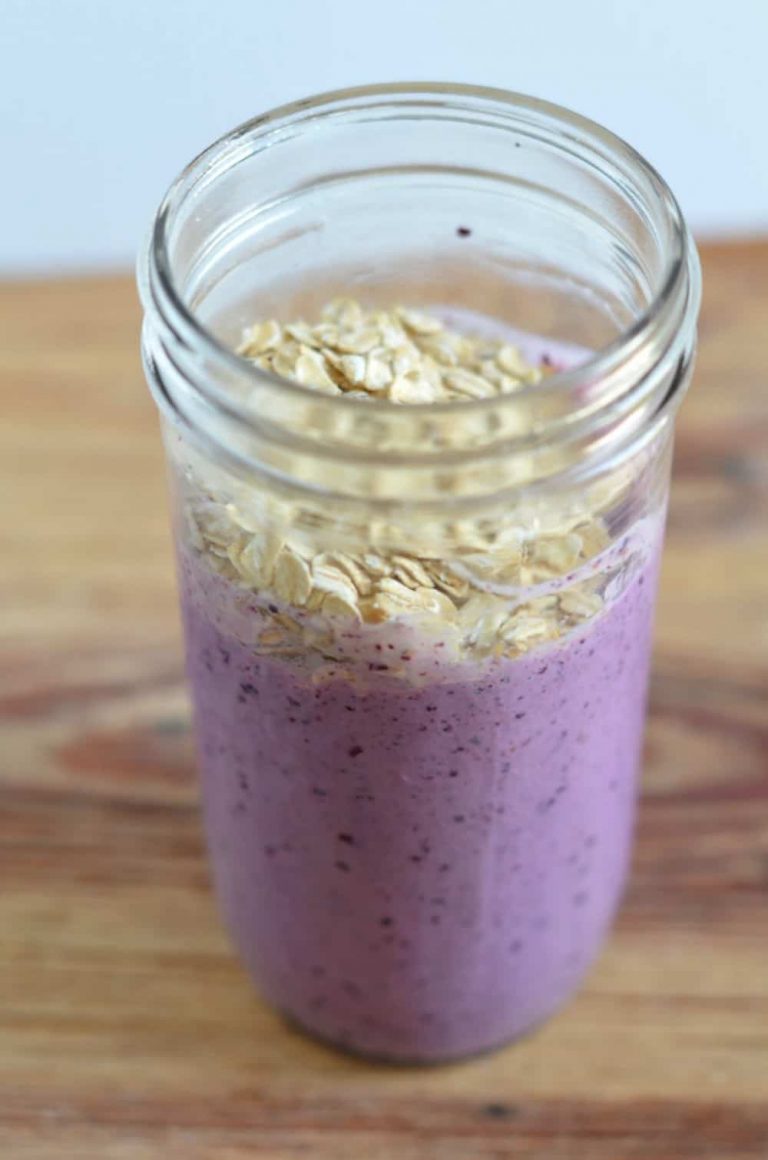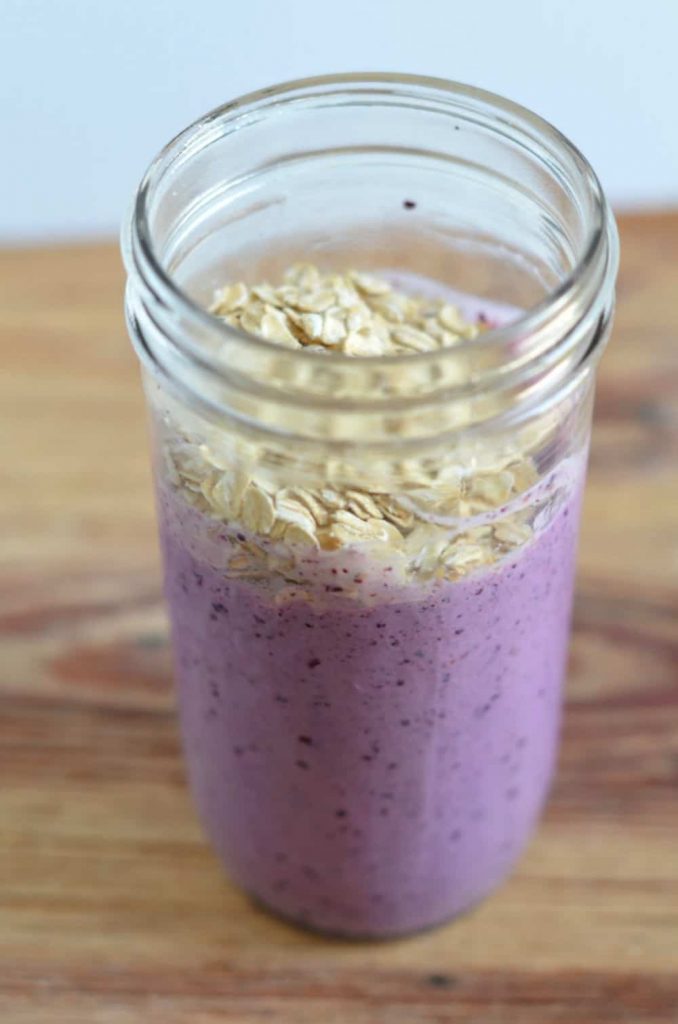 Blueberry Banana Oatmeal Smoothie from Jessica N Wood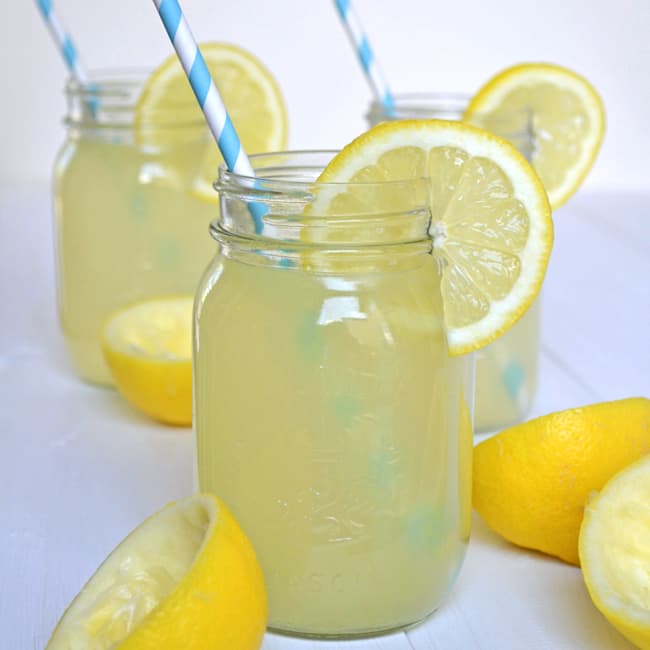 Fresh Real Lemonade from A Pretty Life
All of the recipes above are great for serving at any family event or barbecue. Just because you like a nice mason jar drink that happens to be a cocktail, doesn't mean your kids can't enjoy drinking out of a jar too! Just make one of these fun recipes instead!
Alcoholic Mason Jar Drinks: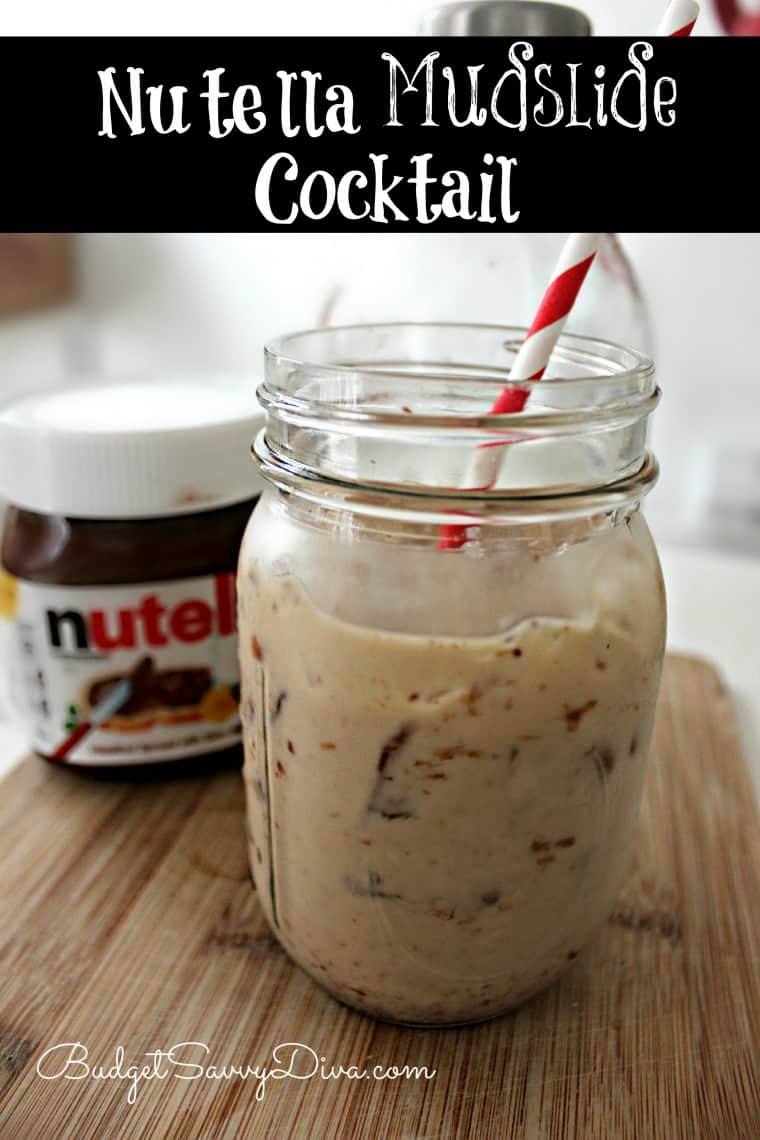 Nutella Mudslide Cocktail from Budget Savvy Diva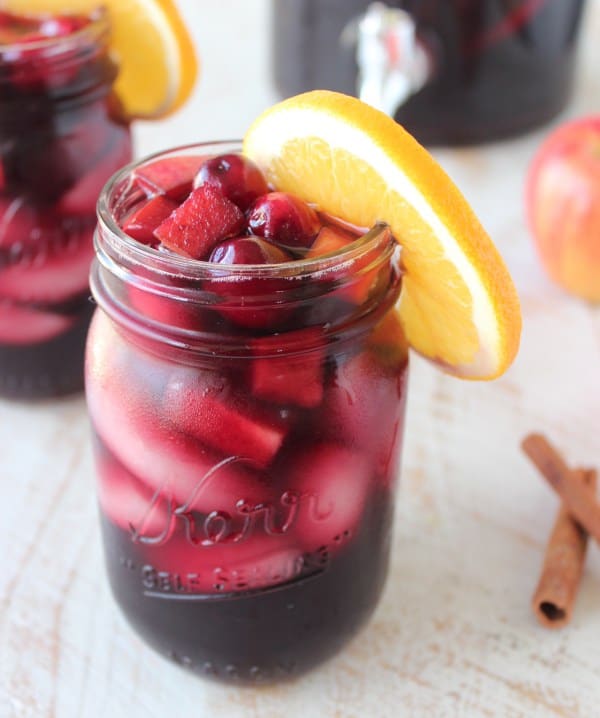 Cranberry Apple Sangria from Whitney Bond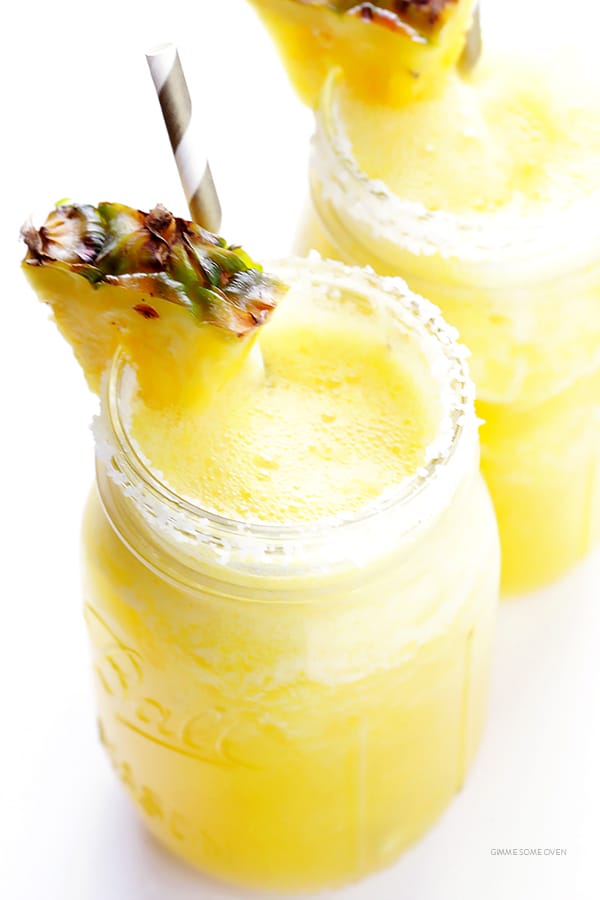 Fresh Pineapple Margaritas from Gimme Some Oven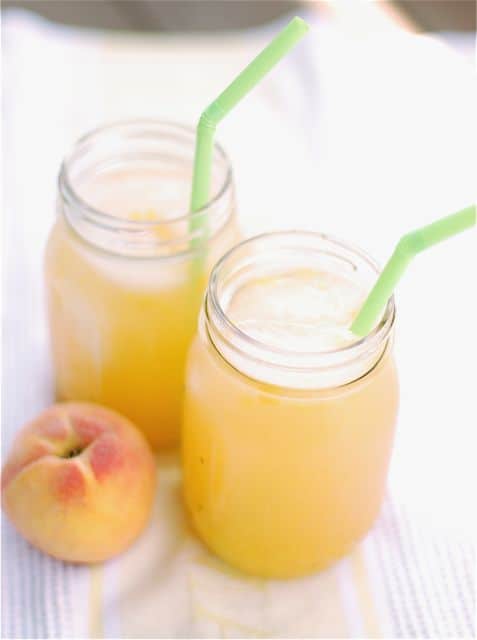 Roasted Peach Lemonade from The Naptime Chef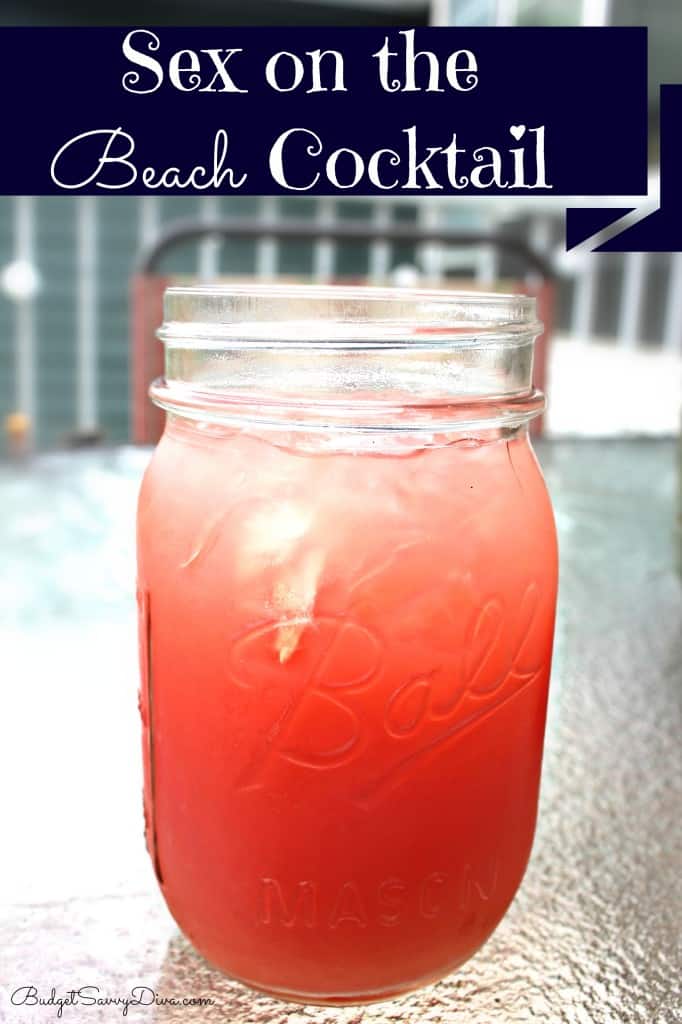 Sex on the Beach Cocktail from Budget Savvy Diva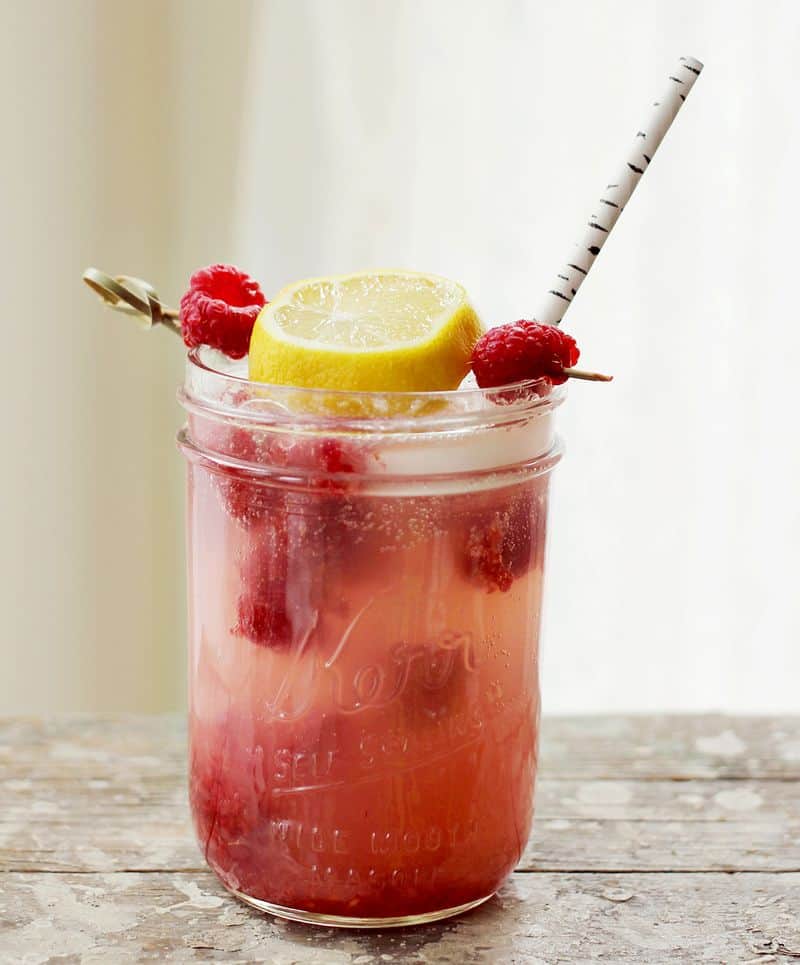 Smashed Raspberry Lemonade Cocktail from A Beautiful Mess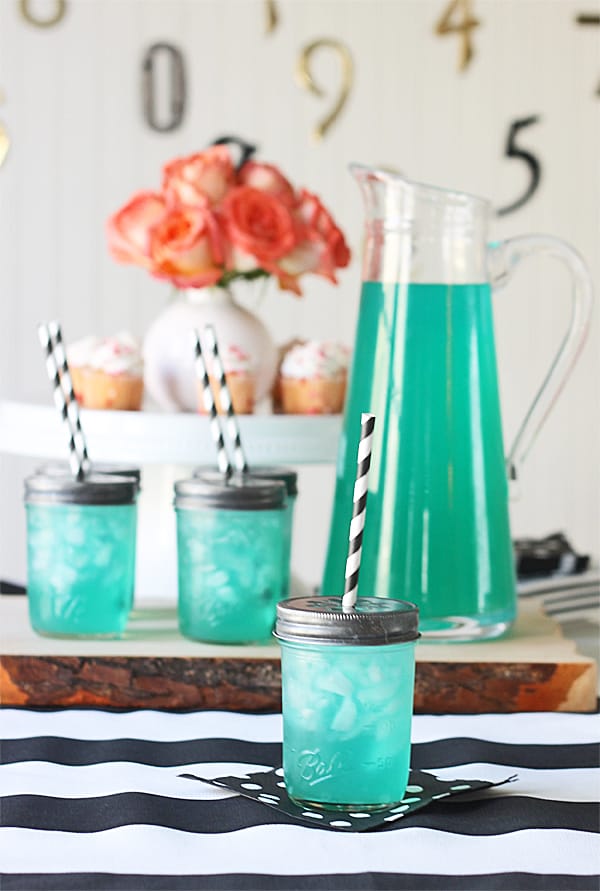 Moonlight Margarita from The Shabby Creek Cottage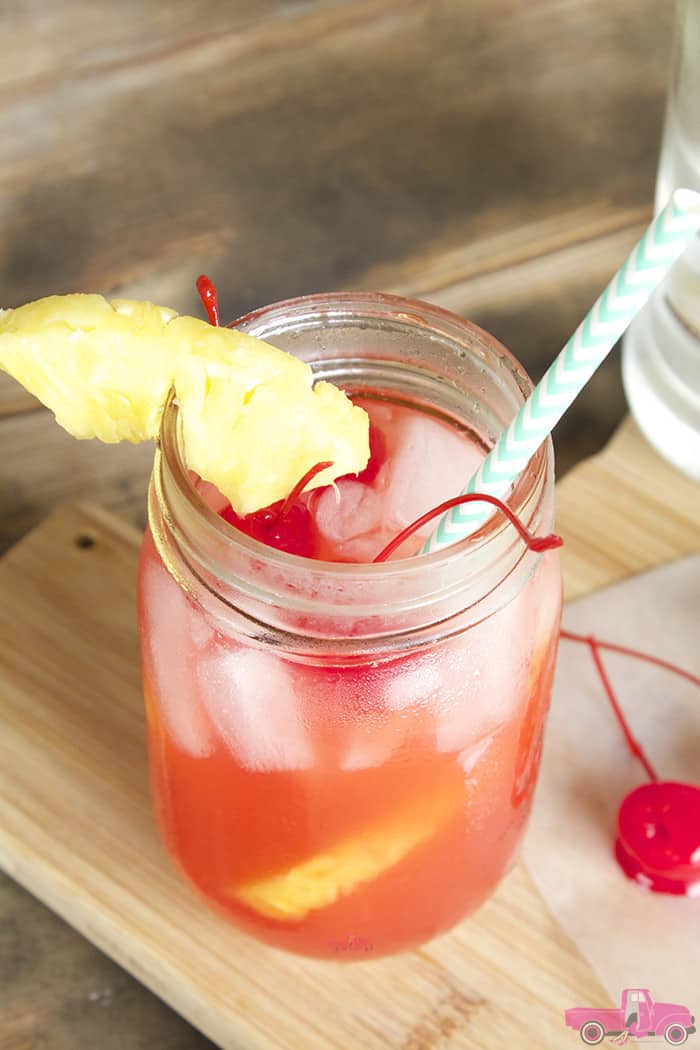 Pineapple Upside Down Cake Cocktail from Taylor Bradford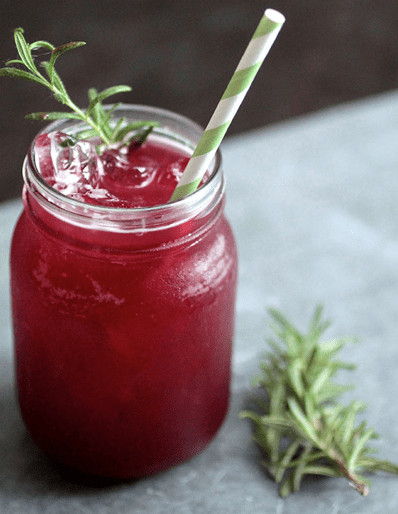 Blackberry Whiskey Lemonade from BonBon Break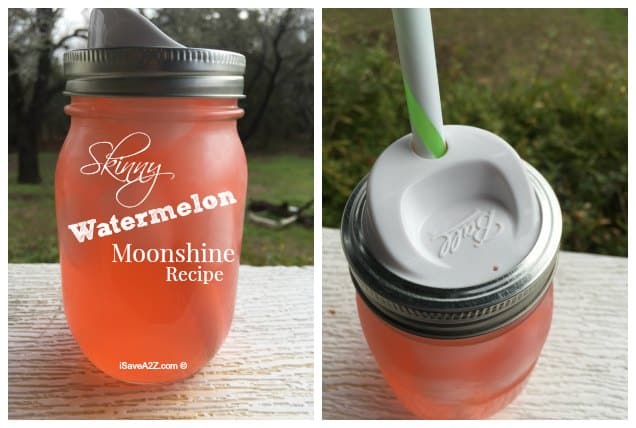 Skinny Watermelon Moonshine Recipe from I Save A 2 Z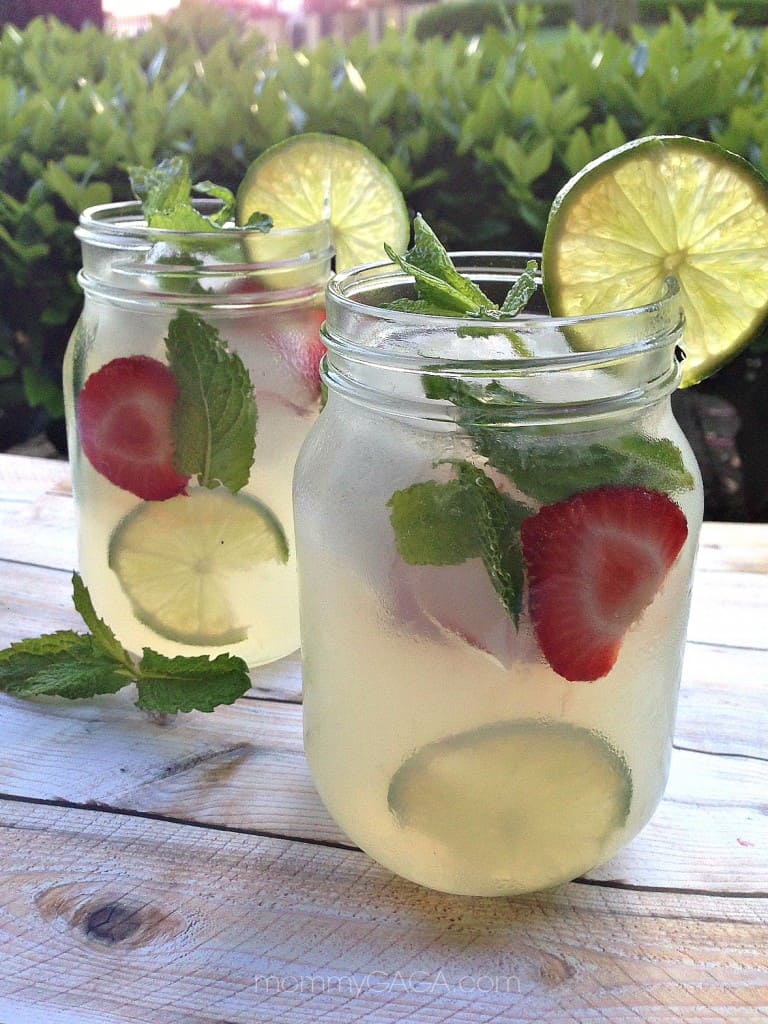 Vodka Mint Limeade Cocktail from Honey & Lime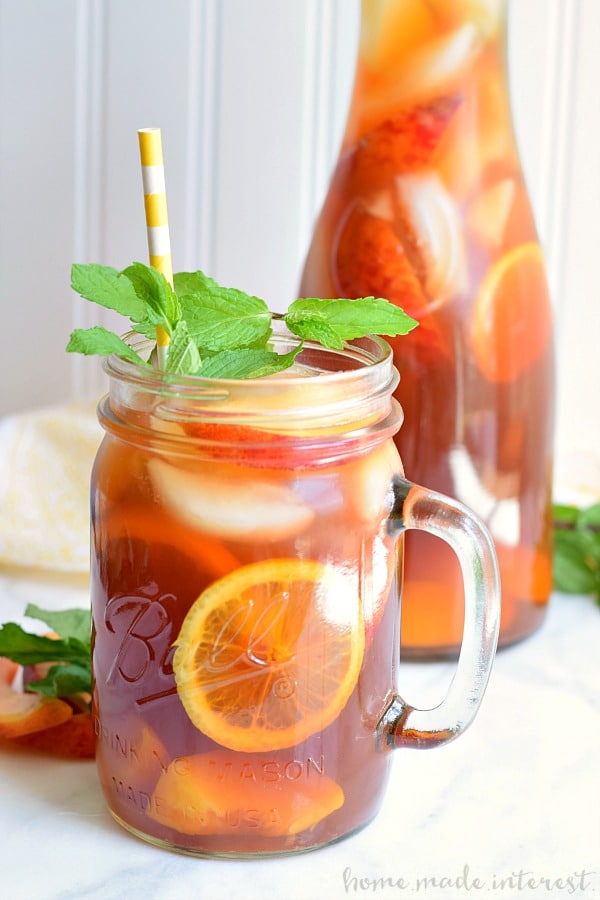 Spiked Peach Sweet Tea from Home Made Interest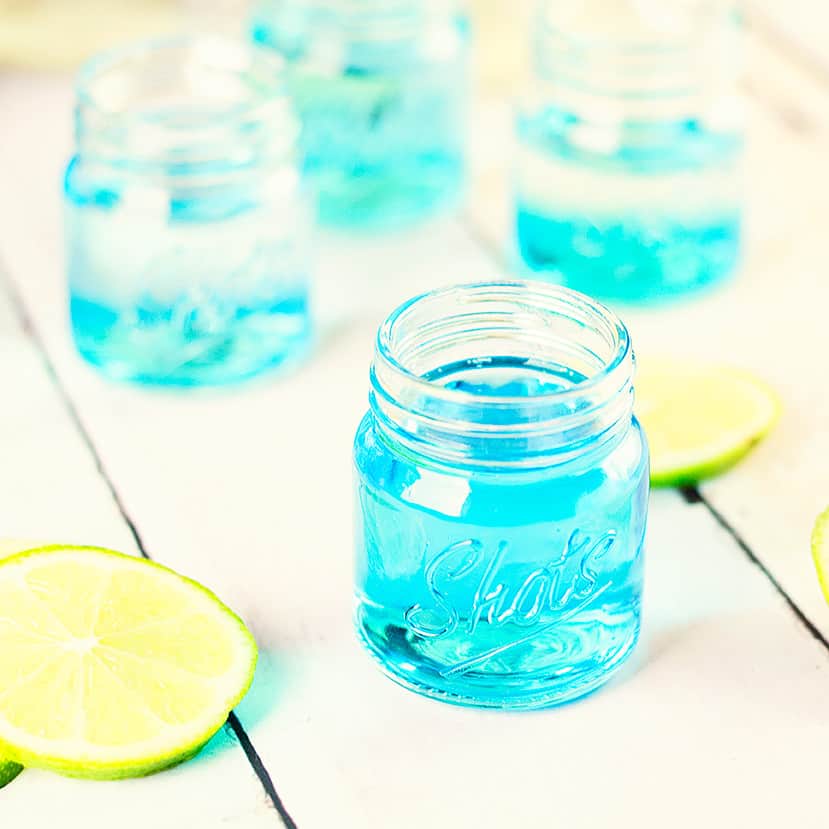 Blue Lagoon Shot Recipe from Hair Spray and High Heels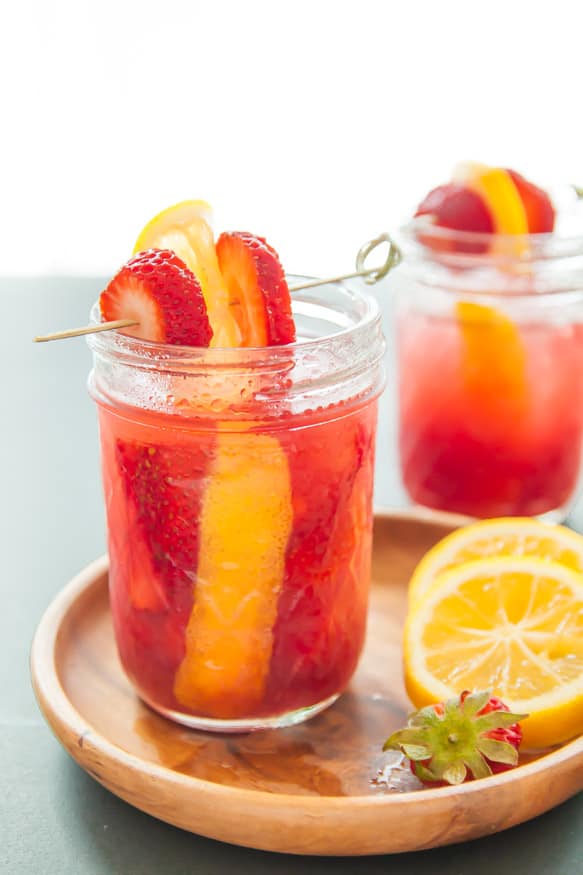 Strawberry Jam and Moonshine Cocktail from Desser for Two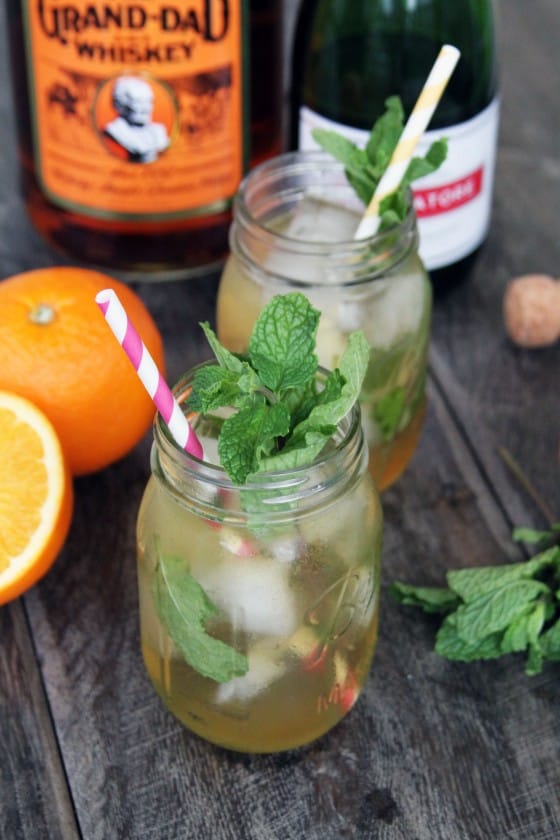 Citrus + Mint Bourbon Sparkler from My Life As A Mrs.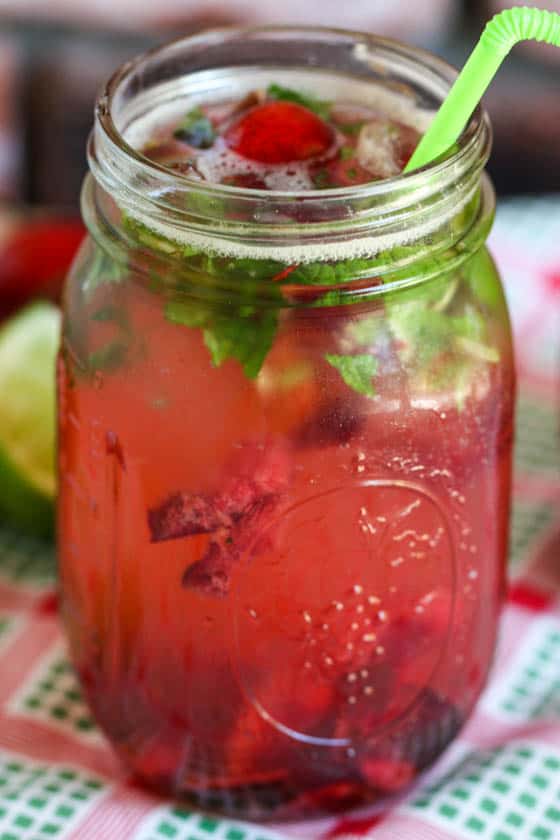 Fresh Cherry Mijitos from Eat Live Run
These cocktail recipes are always a hit at our house. My favorite might be the moonshine recipe or the spiked sweet tea.
I may be in Michigan, but there is something about that classic Southern drink that you'll love!
As you can see, making mason jar drink recipes will be a lot of fun.
There is something fun about drinking your favorite beverage out of the jar. You know your grandma used to make jams, jellies, and even pickles.
Plus, they are so durable and sturdy that you know they are a great option that won't break easily. Forget stemware! Use mason jar glasses for your favorite drinks.