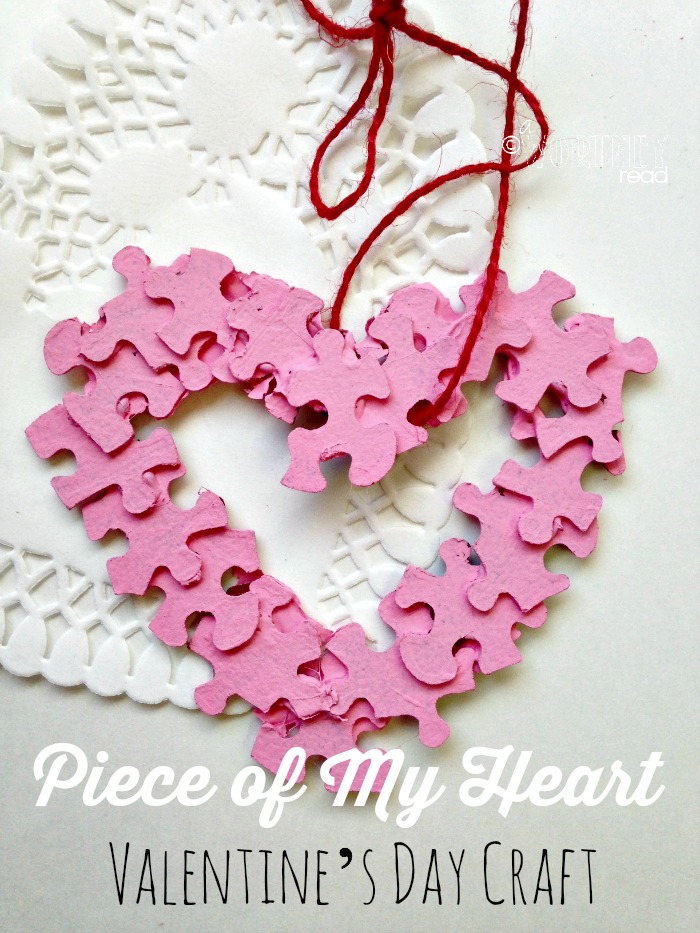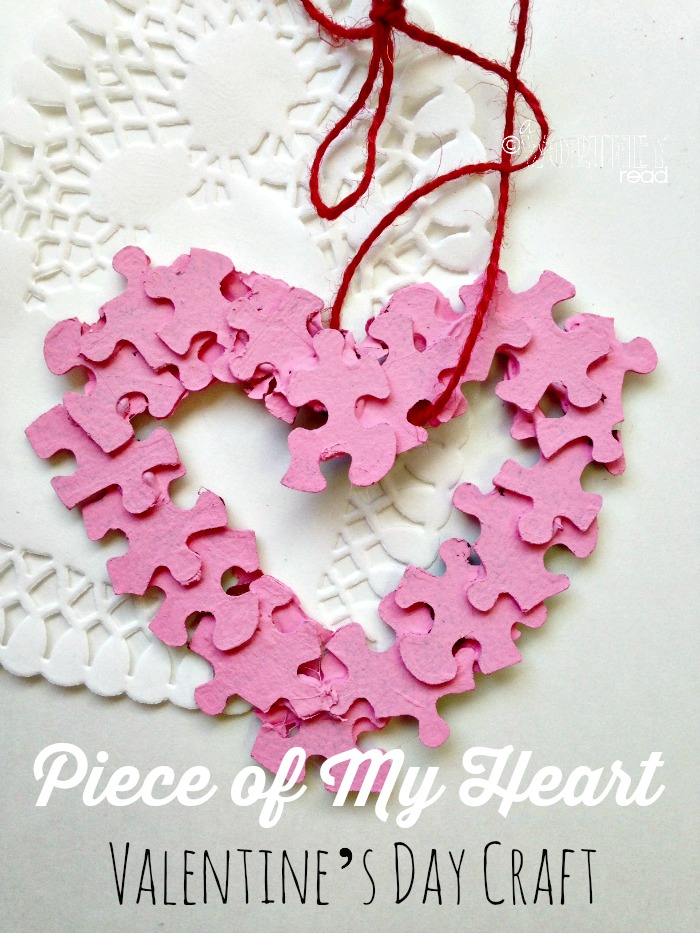 Piece of My Heart Valentine's Day Craft
With Valentine's Day quickly approaching, I have a fun and easy craft that the kids (and adults) can do! This is a super frugal Valentine's Day craft that will look adorable on the fridge or hung around the home. I like the idea of using puzzle pieces since they are also the Autism symbol.
Reading What is High-Functioning Autism is a great way to help you understand this mental illness!
So this craft serves two purposes:
An easy DIY Valentine's Day Craft
Raising Autism Awareness (And Autism Awareness Month is coming up in April)
But first, let's tackle this Piece of My Heart Valentine's Day Craft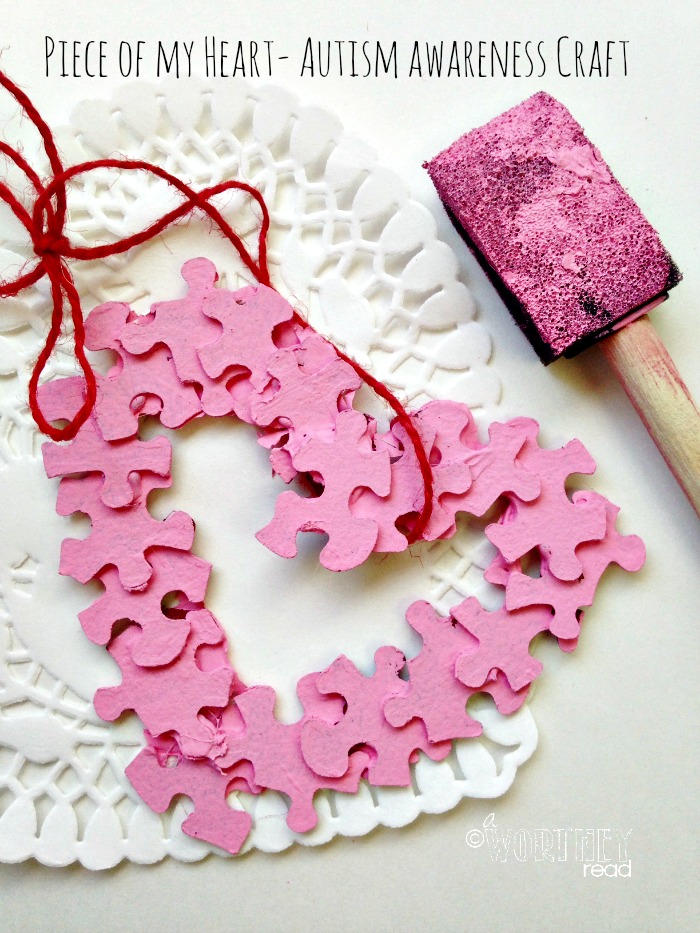 Supplies needed:
Puzzle Pieces
Craft paint in a choice of color
Hot glue, glue gun
Paintbrush
Ribbon or twine for hanging
Directions:
1. Begin by assembling your heart first. Before adding any glue, arrange the puzzle pieces into a heart shape.
This is a great way to get an idea of the size of the heart you want and perfect the shape.
2. Now, start adding the glue. Glue one piece at a time and reassemble it into the heart shape.
3. Apply the paint once your glue is dry and your heart is complete. It is easiest to paint the plain cardboard side. It takes the paint nicely.
4. Apply two coats and allow to dry. Finish by attaching a ribbon or twine for hanging.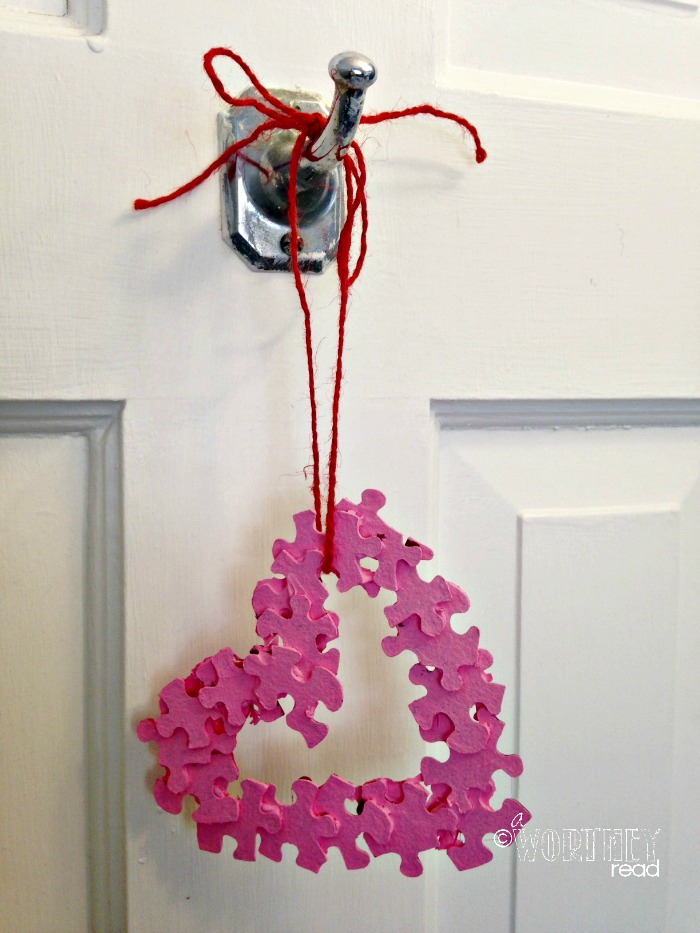 Get more ideas for Valentine's Day: