Are you looking for productive things to do at home?
Find out ways on how you can pass the time. These simple tips can help you be productive when quarantine hits your home fast.
Stay sane while staying indoors with these simple ideas.

Productive Things To Do At Home
Depending on your daily life and activities, you might find yourself stuck in quarantine.
Instead of wasting this time just pressing play on the TV, why not do something productive instead?
As long as you're open to finding ways to fill your time, you can easily make the time pass quickly, even when it feels like there's no end in sight.
And the best part about being stuck at home is you're surrounded by all your familiar things.
This means you can be comfy and have everything you need, all under one roof.
The next time you're stuck at home, do what you can to make the best of the time!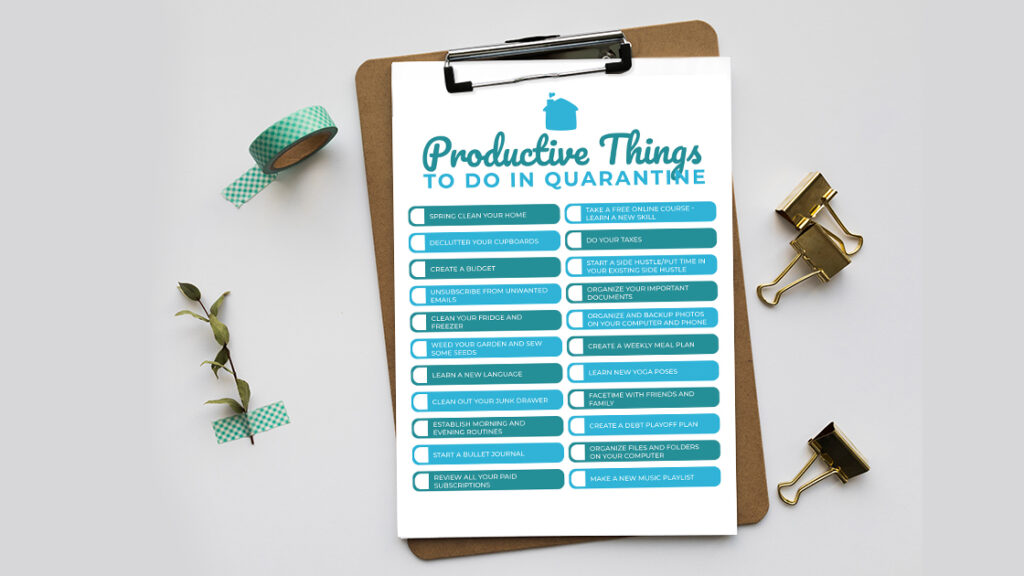 What are some productive things to do to pass the time?
Never waste a moment of time if you can be productive.
Here are a few simple ways you can stay busy, even when you're stuck at home.
Clean your home
Create a budget
Do your taxes
Clean your fridge and freezer
Take an online course
Organize your documents
And those are just a few of the things you can easily do!
The best thing about being productive is it means that you're using your time to knock out some important things on your to-do list!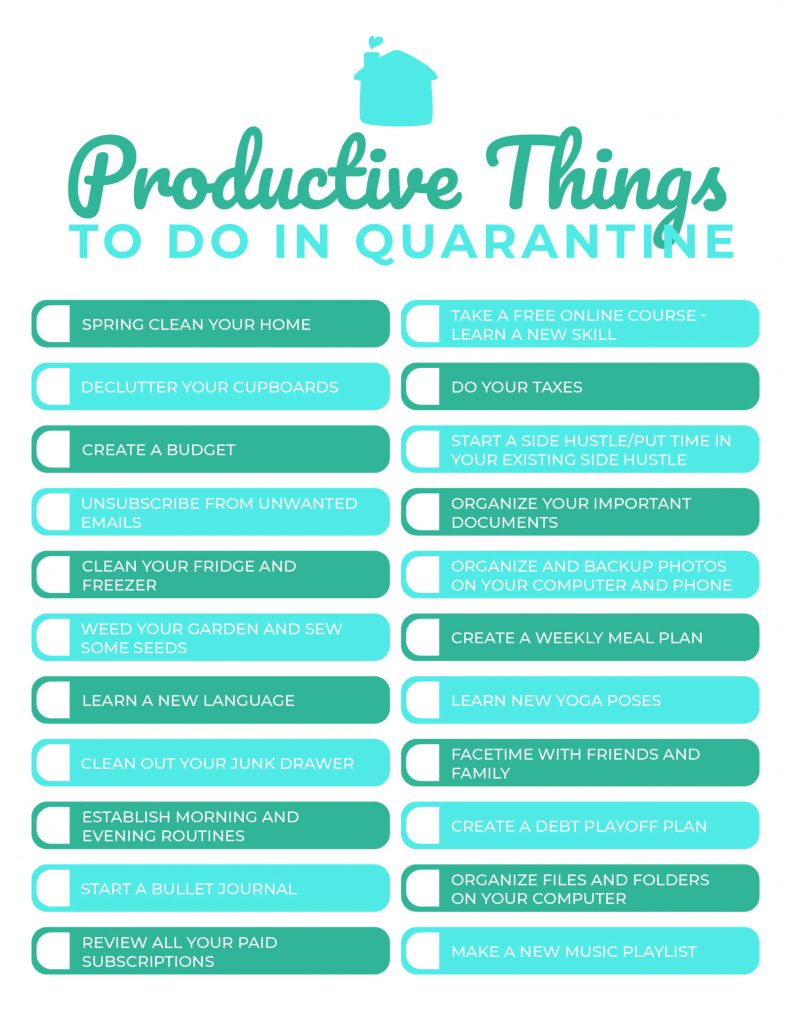 Keep in mind you don't need to stress yourself out over this, so don't try to cram them all in at one point in time.
But since quarantine is typically 10-12 days, you can easily work through the majority of these items on this free printable.
Don't forget to download your printable here:
Be sure to mark them off as you do them.
This will make you feel and realize how many of these tasks you're really accomplishing.
It's a great way to get organized fast!
More Productivity Resources