When life throws you lemons, you make lemonade. So, when you happen to find yourself stuck at home unexpectedly, it's time to figure out how to make lemonade. That's why I am sharing a great list of Things to do When Stuck Indoors as a Family. Whether you all came down with an illness, got snowed in, or vacation plans canceled, this is a great list to keep you busy.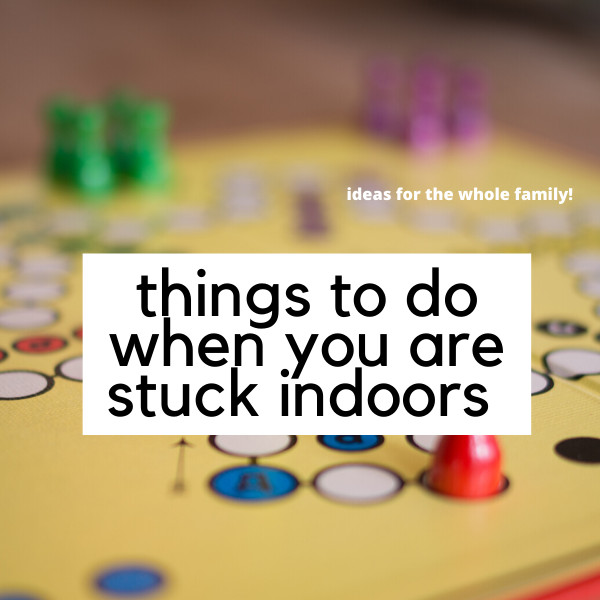 Things to do When Stuck Indoors as a Family
With three teenagers at home, a lot of these things are easy for us to do together. Depending upon the age of your children, you may need to adjust this list to fit their abilities. Time together as a family is a great way to build stronger relationships. While it can be inconvenient at times, I love those times when it is just us hanging out and enjoying our time.
We're all going through the same agony, and your kids may have already used the words, "I'm bored."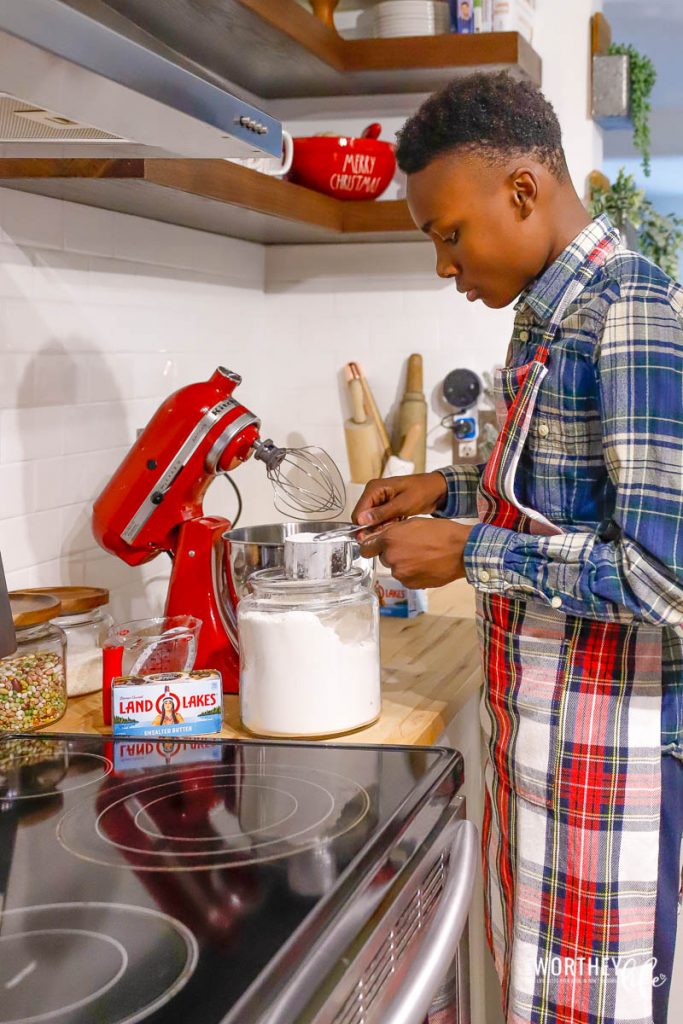 Learning New Life Skills are Important Things to do When Stuck Indoors
This list isn't just for reaching your kids what to do in life, but it is a great list of things you should also learn and know. Sure, you may already know how to do a few of these things, but I bet many aren't things you do regularly. So, practicing alongside your family is a great way to learn and have fun!
Banana bread is a favorite for our family. It's a great time to get the kids in the kitchen and have them help you make it.
Learn how to make clothes by sewing a shirt, skirt, pants, or even pillowcases using patterns found online. My friend, Natasha has some great tips for sewing.
Churn butter by shaking it in a mason jar and then spreading on your freshly made bread.
For our teens, they need more driving hours. Not only can you get out of the house, but with fewer people out on the streets, it's a great time for them to get some hours in.
Make out your family budget together, taking input from everyone in the family. During this time, it may be necessary to cut back on extra expenses. Talk about how you can do this together as a family.
Learn how to make cleaning supplies or regular household products. Or, if you're not into that DIY stuff, teach them how to deep clean a house. It sounds boring, but right now, we should all be doing extra cleaning around our house.
Teach your kids a new cooking skill, or learn one yourself. You could simply just teach them a favorite recipe like this old fashioned bread pudding recipe. Or baking your favorite cookie recipe is always a great idea.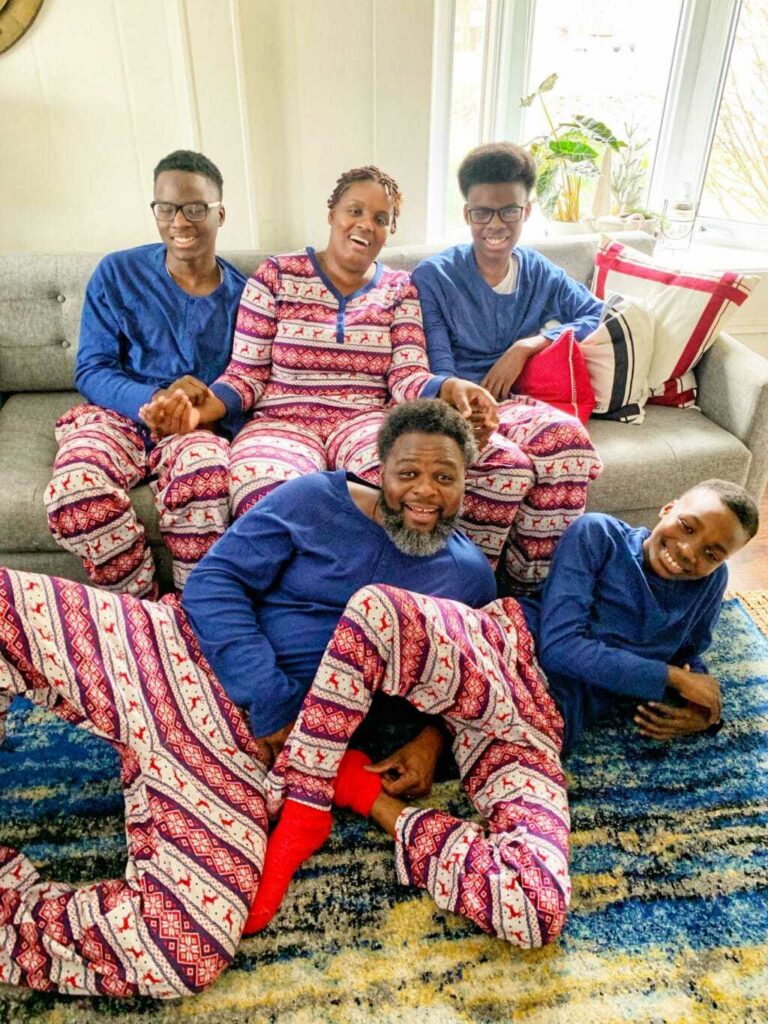 Have Fun Together as a Family
This is a goal on the list of things to do when stuck at home with your family, but it needs reminding. It's not just about sitting around on your devices. Time together should be about cultivating relationships. That can include those devices, but we often forget about the other character-building things that are important for life.
Share your favorite childhood books with your children by reading them together as a family. The Snowy Day by Ezra Jack Keats is one of my favorite books from my childhood.
If you have a musical instrument in your home, practice, and even share tips or teach your child how to play.
Use an app like Duolingo and spend a day or more talking in another language together as a family to get more familiar. Spanish and French are great choices to begin.
Learn how to play a new card game. If you have playing cards, look up different types online and practice together as a family.
Cook all of your meals together as a family assigning each person a task to complete.
Eat all of your meals together at the dinner table, even breakfast and lunch. We also have a rule of no electronics at the table. Read my tips on limiting screen time.
Make a time each day to put all the electronics away and just talk about things together. Pick a topic and share your feelings, experiences, and concerns to see how you can help each other as a family.
Watch movies or series together as a family. A few of our favorites: Black Panther | The Lorax | Fantastic Mr. Fox | The series Flash | any of the Marvel movies | Don't forget the popcorn! Here are some more teen rec movie ideas.
Game night! Time to get out the board games and cards.
Another game idea is to create your own escape room at home.
Putting puzzles together is a fun way to use your brain and do it together as a family.
If your family loves to sing, have a singing competition. Feel free to share with the world on social media.
Play video games together. We have all three gaming stations, and one of our favorite things to do is play Mario Kart on the Nintendo Wii U.
With schools out all over the country, a little educational fun won't hurt! My friend, AnnMarie, has tons of free links to informative websites.
Have a staycation. With restricted traveling all over the country right now, you can have a vacation at home. My friend, Clarissa, has some great tips on planning your staycation.
Make a bucket list of all the places you want to travel and start planning now. Just because you may not be able to go right now, you can still begin to plan. Some of our most memorable trips were to Disneyland, Disney World, London, and Paris. Plus, vacationing in our state of Michigan is a great place to start.
My friend Darcy, has a HUGE list of board games for the whole family. Go check it out for more ideas!
Even though these two aren't things to do when stuck indoors, they are worth mentioning if you can get out and about.
If you live in an area with woods or a larger yard, you can take a nature walk together for exercise and observe the different plant life around your home.
Start a family garden if seasonal. This can be a container garden or a full garden in your yard. Let everyone pick a vegetable they want to grow and be responsible for cultivating. Even if you are unsure, you should check out why I think gardening is good for your health, and get started today. Get tips on getting free garden resources.
Depending on where you live and if you have a backyard, getting outside every day for some fresh air is necessary! Personal Development You Can do When Stuck at Home
Sometimes it feels overwhelming to be stranded at home for a few days. That is the most important time for you to take time for yourself. Even if you feel like there isn't enough space to get away from others, you can dive into a book, a project, or some hobby that helps you feel like you are in a different place for a little while. Your self-care and personal development are just as important as the time spent as a family.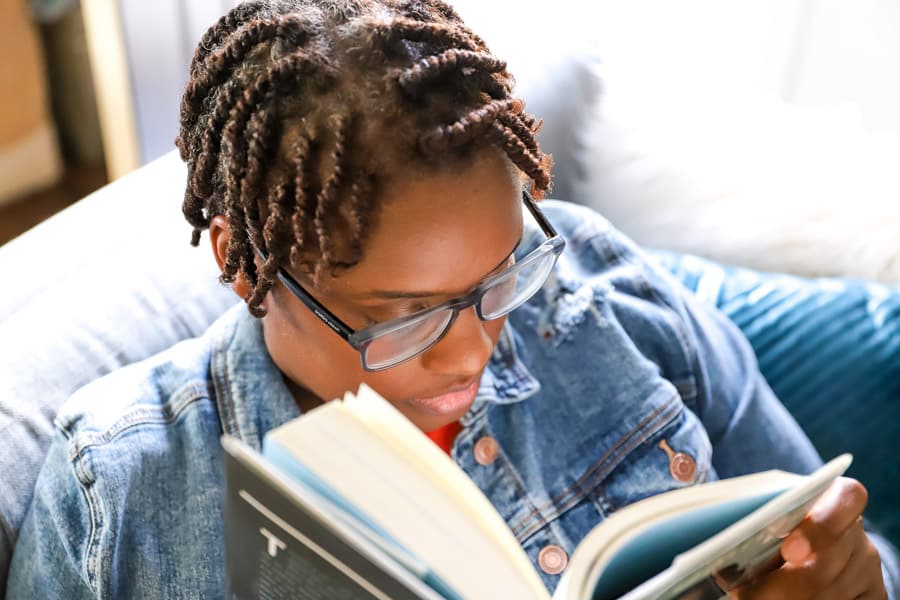 Read books, blogs, magazines, or your Bible. Spend time relaxing and reading without guilt. This includes things like self-help books, devotional studies, or biographies. Whatever type of book or magazine helps you relax and reflect is the one to choose.
Practice sketching, drawing, or painting. If you've always wanted to learn how to draw or paint, this is the perfect time to practice. With no rush or deadline, you can practice until you get it perfect.
Learn how to crochet or knit. There are tons of great videos on YouTube that are beginner tutorials. If you have supplies or can get some easily, this is a great time to learn a new soothing, and productive craft.
Watch a video on yoga poses and practice yoga for meditation and stretching. Meditation is an excellent choice for time in prayer and reflection on your life and family. Choose this time to make it a daily practice to restore your body and soul.
Take a nice long bubble bath using this candy apple sugar scrub to exfoliate. This is a great time to relax with no deadlines or time constraints. You might even want to whip up some peppermint foot scrub for an at-home pedicure.
There is no lack of things to do when stuck indoors with your family. Just think outside the box and make a list of the ways you want to make the time worthwhile for family growth and to learn new things.
Find more tips + resources on spending time together as a family
52 Ways to bond with your kids this year {+ FREE Printable}
Ideas To Keep Kids Busy While Waiting For Dinner
11 Ways for Your Family to Unplug and Connect on Earth Day
101 Ways To Get Rid of Boredom
8 Fun April Fool's Day Pranks To Play on Your Kids
55 Ways To Improve Your Child's Education This Year