I love apple scented products, and making this Red Apple Homemade Sugar Scrub was so fun!
It has a bright pop I expect in an apple-scented item and of course all of the luxuries of a homemade beauty product.
You'll love this super easy and amazing recipe!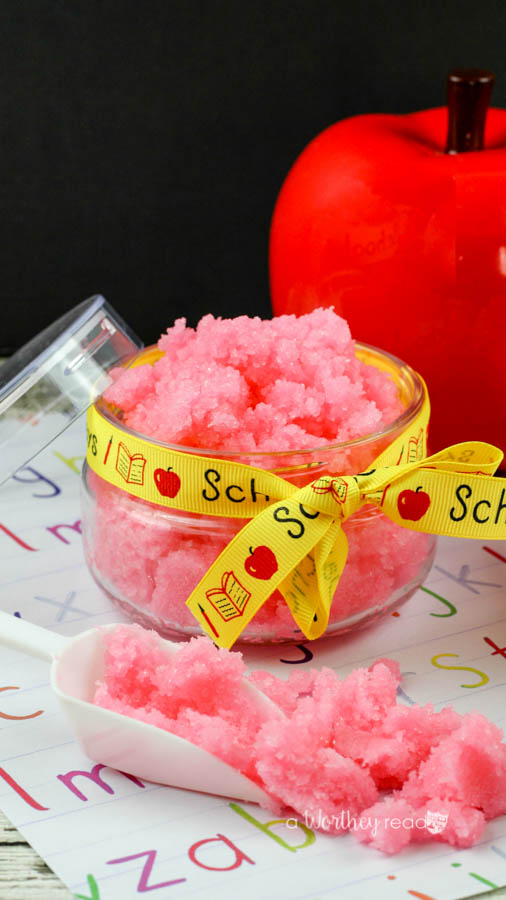 Red Apple Homemade Sugar Scrub
This recipe for a Red Apple-Scented Homemade Sugar Scrub makes around two cups of scrub.
While you are mixing in the oils and food coloring, it will make the sugar a bit fluffier, so unless you pack it down into a jar, it will likely need a slightly larger jar for storage.
I found apple flavoring on Amazon, but you may be able to find it in the spice section of your market near other flavorings.
It is what gives that delightful apple smell that you expect. You can use any jar for storage, but remember that a glass jar in the shower or bath can be dangerous.
A small plastic jar can be a great alternative that is safe and still cute for gifting.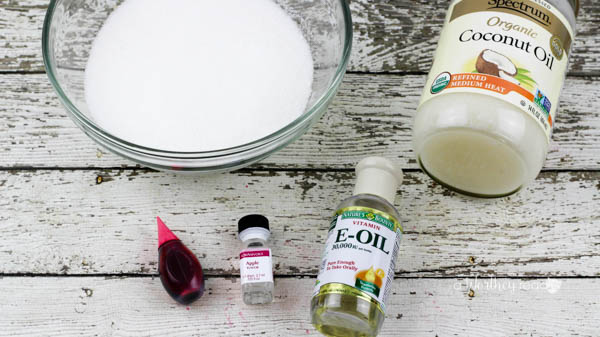 Ingredients needed for a red apple-scented sugar scrub
Directions on making a homemade red sugar scrub:
In a medium mixing bowl, add the sugar and coconut oil. Stir until well blended.
Add the apple flavoring and vitamin E oil. Mix until well incorporated.
Optional: add 1-2 drops of red food color to tint the scrub pink. Otherwise, the scrub will be white since the apple flavoring has no color. If you don't want to use food coloring, 1 teaspoon of maraschino cherry juice would give you the same color.
Transfer to an airtight container and store for up to 3 months.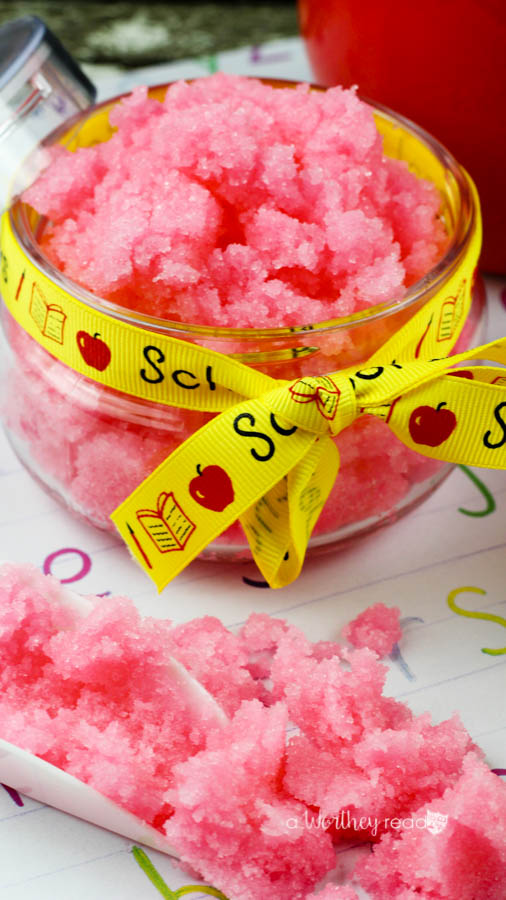 How to use:
1. Wet skin in the shower and generously apply the red apple sugar scrub.
2. Massage skin in a circular motion. Enjoy the crisp, apple scent as the sugar granules gently exfoliate and the coconut oil moisturizes.
3. Rinse with warm water.
4. Dry with a towel and apply your favorite skin moisturizer.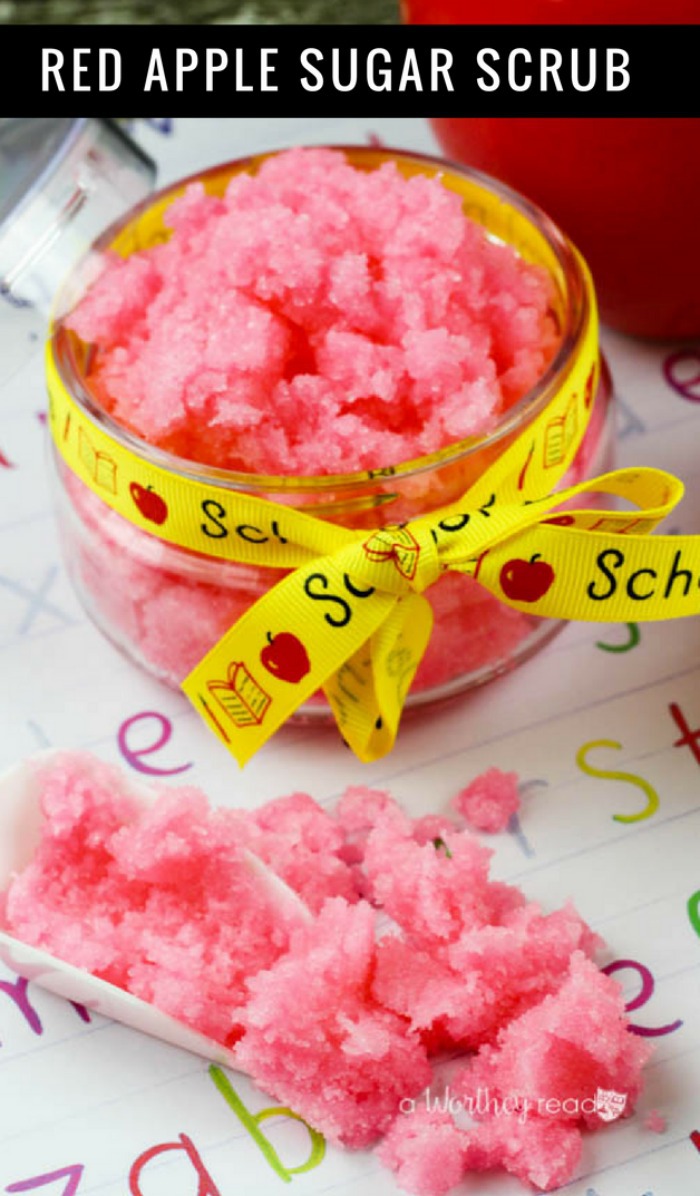 The bright pink colors of this homemade sugar scrub are so much fun! You can add a ribbon as shown and gift it to a teacher, or you can simply store and use yourself for some luxurious at-home pampering.
If you like soft silky skin, this is the ideal choice for making your skin feel amazing.
Plus, you get the bonus of smelling great in the process!
More Homemade Beauty Products: