Get your summer started with our Raspberry Tea Fizz Cocktail.

Raspberry Tea Fizz Cocktail
I am not a typical guy. Atypical for certain, in that my interests don't gravitate towards stereotypical male-oriented trends. Case in point, I would much rather spend my days toiling contentedly in the clean kitchen cooking delicious food, making cocktails, or hanging out back in our family garden tending to the vast array of veggies coming up through the dark, rich and particular Michigan soil. True joy.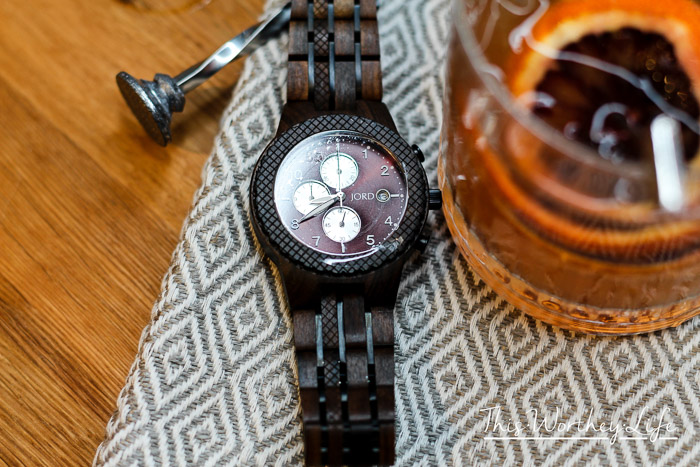 My sense of self is derived from the simple, no-nonsense pleasure of things, from the culmination of the minimalistic and sparse. I shy away from clutter and appreciate clean lines and classic elements in dress and in decorating our modest home. Simple is our rule of thumb; our cultivated and adhered motto.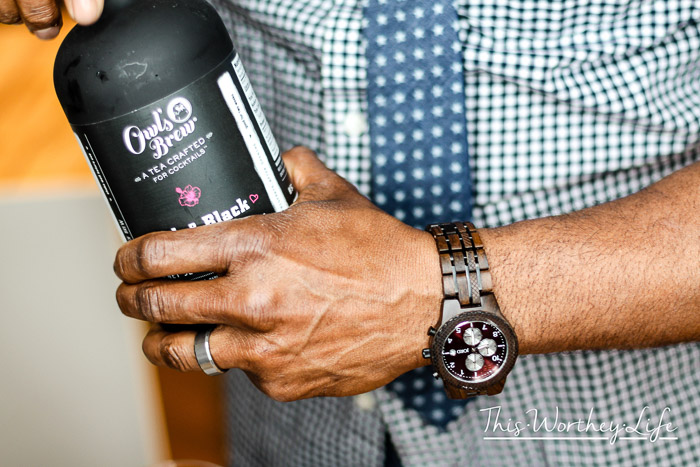 Recently, I was given an opportunity to review a JORD men's watch, and I agreed because stylistically JORD watches possess an earthen simplicity I appreciate. JORD watches are also special and unique for another important reason. These watches are handcrafted from wood. The specially selected wood element lends warmth and modern rusticity to the overall design aesthetic. When I first opened the box, a rich woodsy aroma was immediately evident. Now, having a good nose isn't a characteristic typically associated with watches. Quality wines yes, excellent cheeses, of course. But watches, not so much. And that's okay because it signals to something peculiar and off the beaten path as far as watchmaking goes. Right away you know these are very special timepieces.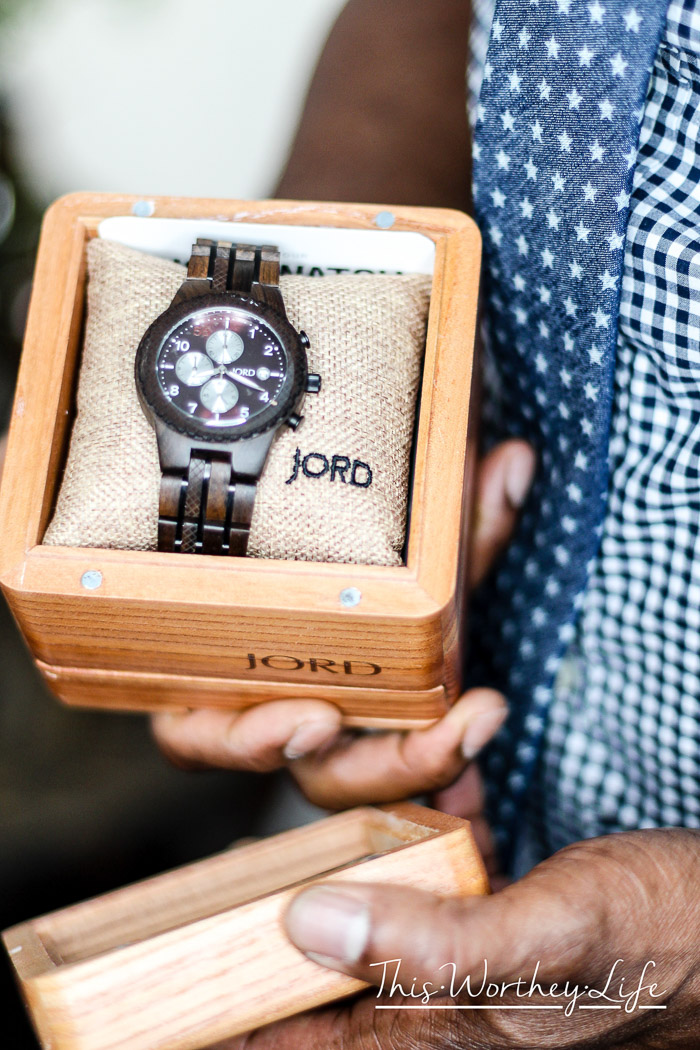 My take away is this; all crafts are the result of vision, material, and execution. The JORD line of wooden watches is the skillful combination of all three elements. These watches radiate an organic brilliance that rests against your wrist like the one material in the history of humanity that is universally associated with fire. For wood is closely tied to survival, whether in the form of firewood keeping the chill away. Crafted into tools of protection or carved into boats and ship ferrying us across the open seas.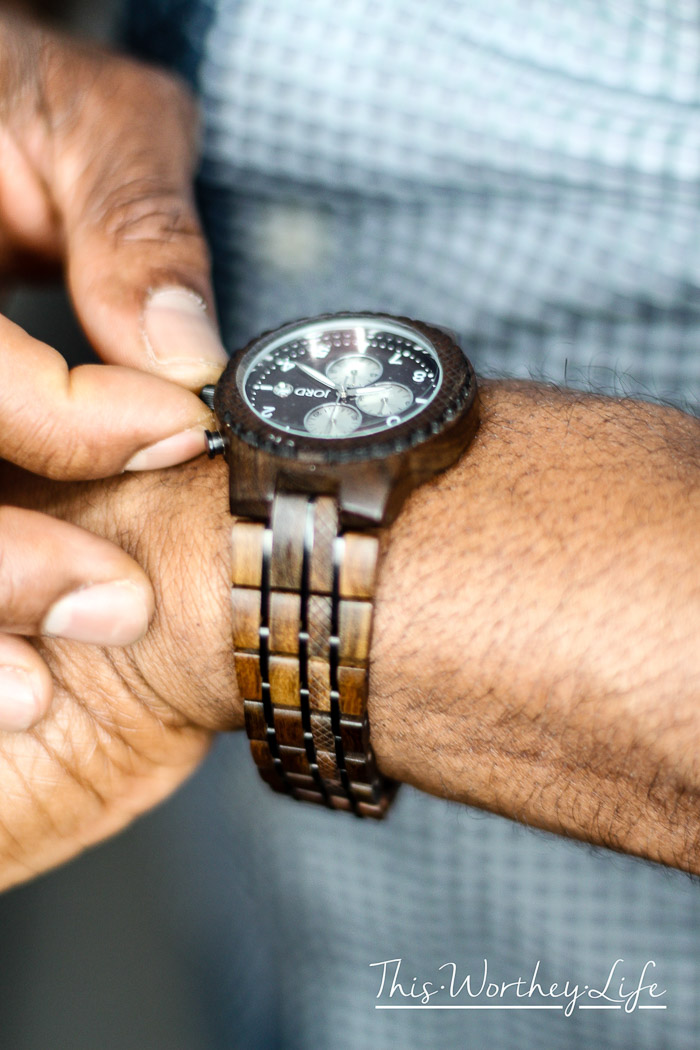 I like this watch because I feel that JORD watches get me and meets me half-way, and that's the true appeal of the crafts that catch my attention. You can check out their line of men's watches (+ they have women's watches as well} by going to JORD's website.
And speaking of the creation of the well-balanced I made a wonderful cocktail just for the occasion. The Raspberry Tea Fizz is a specially crafted cocktail for JORD watches. It is perfectly balanced with a combination of Svedka Raspberry Vodka, Owl's Brew Pink & Black, homemade blood orange and Meyer lemon simple syrup, and a splash of club soda.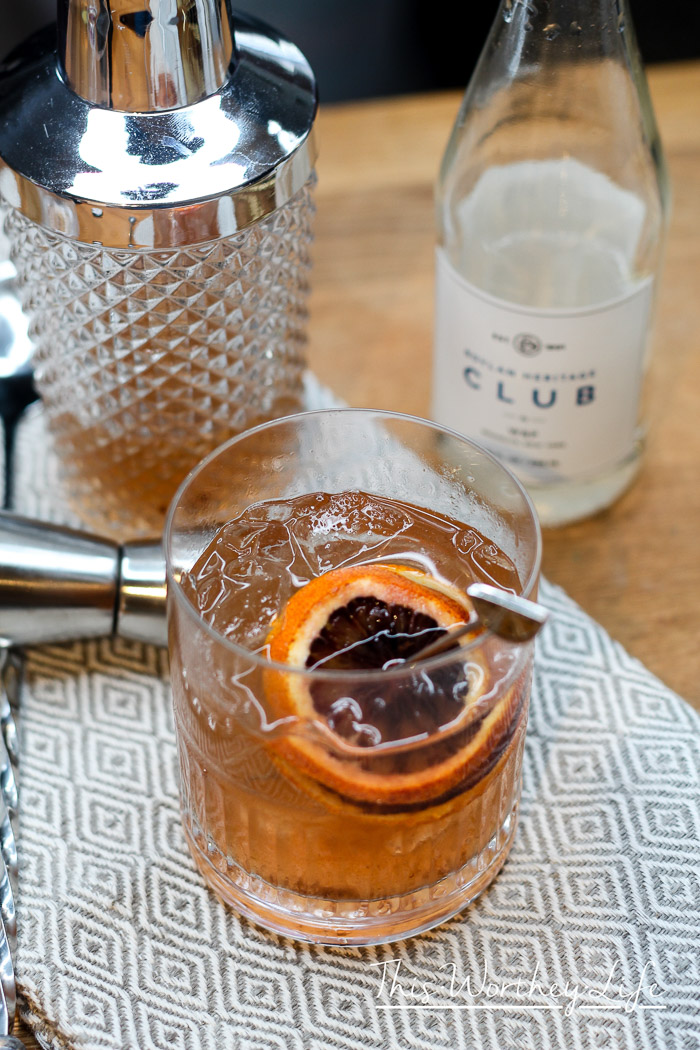 Ingredients:
1/2 ounce Blood Orange and Meyer Lemon Simple syrup
1-ounce Svedka Raspberry Vodka
1 1/4 Owl's Brew Pink & Black
2 1/4 ounce Club Soda
Blood Orange slices for garnish
Ice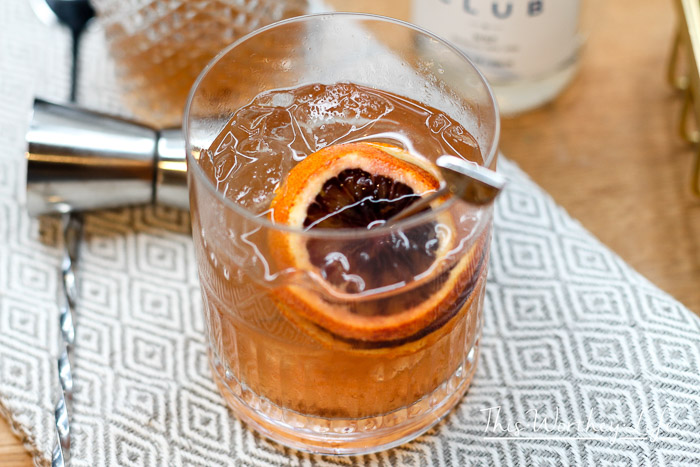 Directions:
Into a cocktail shaker filled with ice add blood orange and Meyer Lemon simple syrup, Svedka Raspberry Vodka, Owl's Brew Pink & Black, and chilled tonic water.
Using a long-handled bar spoon stir the contents vigorously for 30 seconds.
Strain into a standard rocks glass filled with fresh ice.
Garnish with thin slices of blood orange.
Serve.
Drink responsibly, and never drink and drive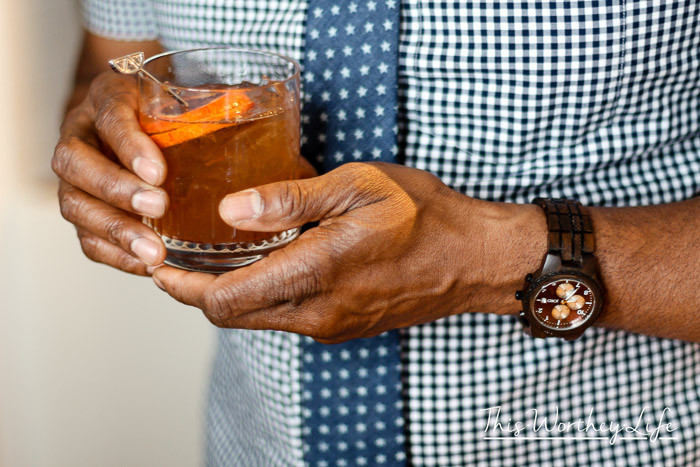 Other cocktails to try:
Apple-Cran Splash + Apple Fizz Alizé Cocktails
Watermelon Strawberry Basil Cocktail