When you need a good cocktail to keep you from going stir crazy during a quarantine, try our Club Quarantine Cocktail inspired by DJ D-Nice. Made with Ciroc Vodka, Kombucha, honey, and fresh fruit, this cocktail gives you all the good vibes and ingredients to help your immune system too.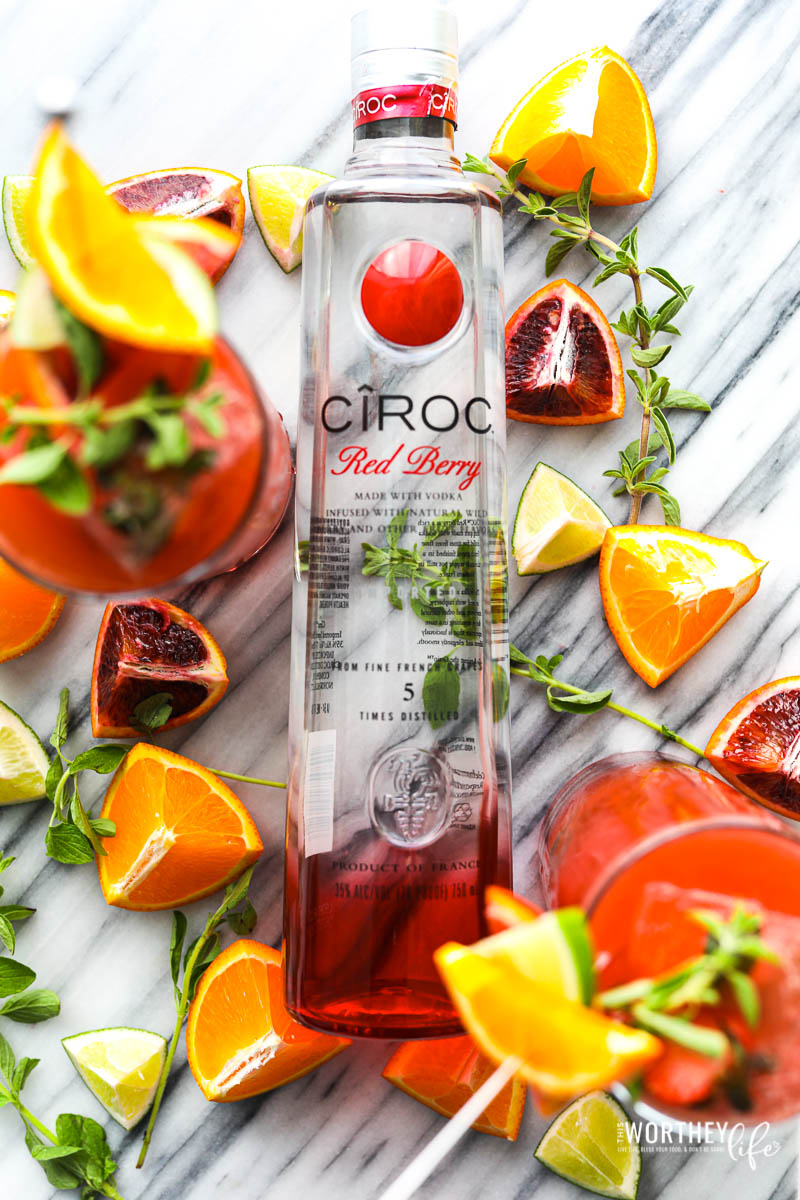 Club Quarantine Cocktail Made With Ciroc Vodka
How are you holding up? Right now, the world seems upside down, topsy turvy, and all kinds of sideways, but we're going to get through this; I know we will. We're all digging deep into our reserves and taking it one day at a time; that's all we can do. But with the help of DJ D-Nice and our Club Quarantine Cocktail, a sunny deposition is our best defense. Last weekend, The Mrs. was listening to a live stream on the gram, and whoever was on the ones and twos was putting major work in on the turntables. I was in the kitchen getting dinner together, and all I heard was one solid track after another; eventually, I was singing along and lost in the grove.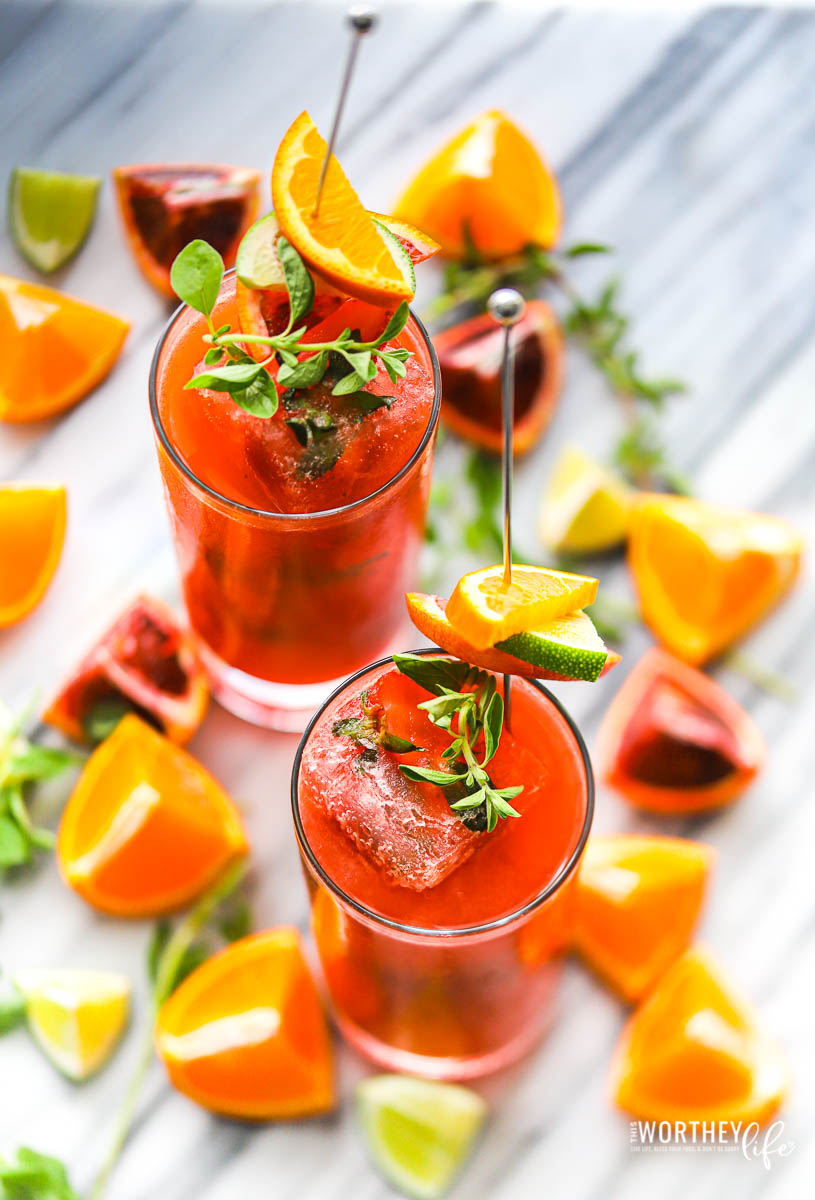 The music hit me so hard I found myself saying, "Baby, turn it up…"
As the music played, The Mrs. was calling out some of the people tuning in, Michelle Obama, Will Smith, J.Lo, P-Diddy, Dwayne Wade, Angela Bassett, Mariah Carey, Mark Zuckerburg, and Usher, to name a few. But more than that, it was all of the regular Joes and Josephines, just like you and me, that I vibed with the most. We didn't know it at the time, but we were witnessing a viral dance party heard around the world, and it touched us and brought us closer together in this time of social distancing; it was bananas. D-Nice played an impressive set, clocking in at just over nine hours. So many songs, so many good memories, and as the music played, we collectively took a sigh of relief. We temporarily forgot about the madness taking place all over the world. Despite being quarantined, our living rooms became dance floors; we made cocktails out of whatever we had in the fridge, or many of us just hunkered down and took comfort in the music.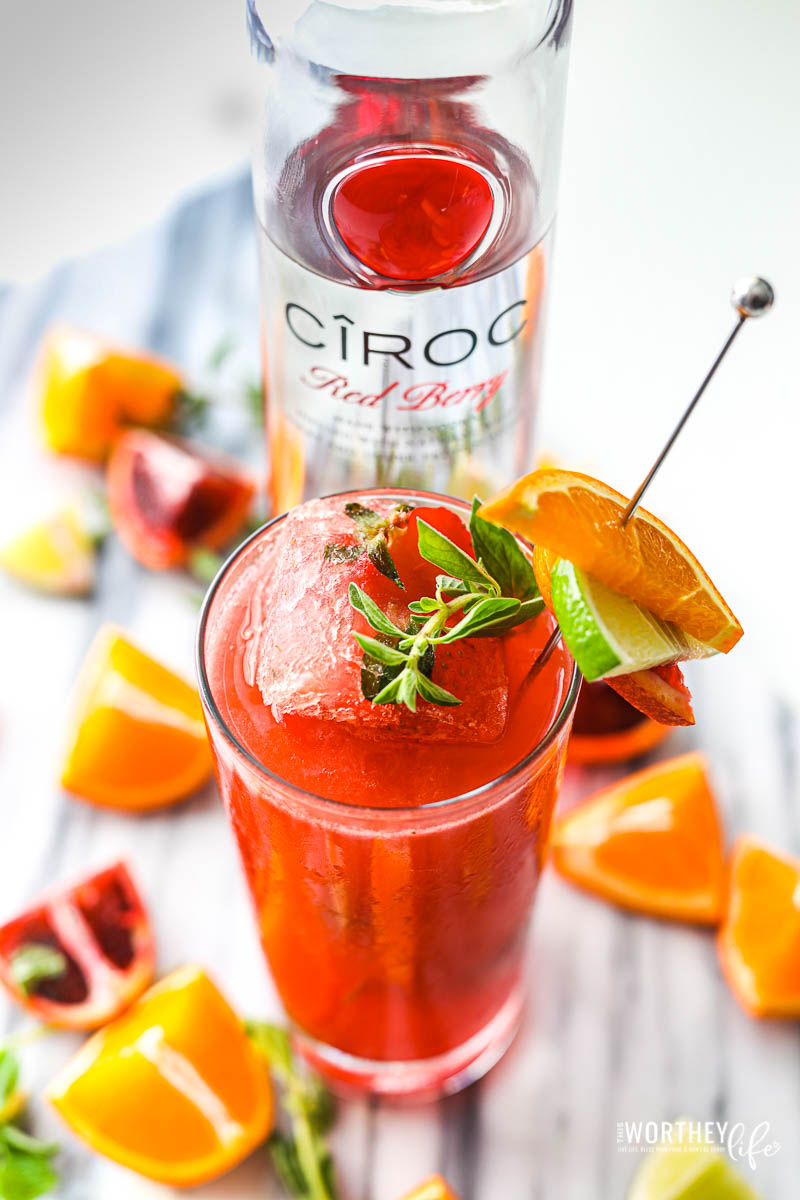 "No amount of physical contact could match the healing powers of a well-made cocktail." -David Sedaris.
D-Nice provides a public service that will go down as one of the most significant feats of entertainment in a year that has thus far continued to spiral out of control. And with so many canceled concerts and music festivals, D-Nice's sets provide us with a bit of the normalcy we're sorely missing right about now. And we need these musical postcards right about now, and each song helps us escape from the ravages of fear and overthinking it all. Although we're apart, every time he gives a shout-out, my man is pulling us closer together and making us all feel connected.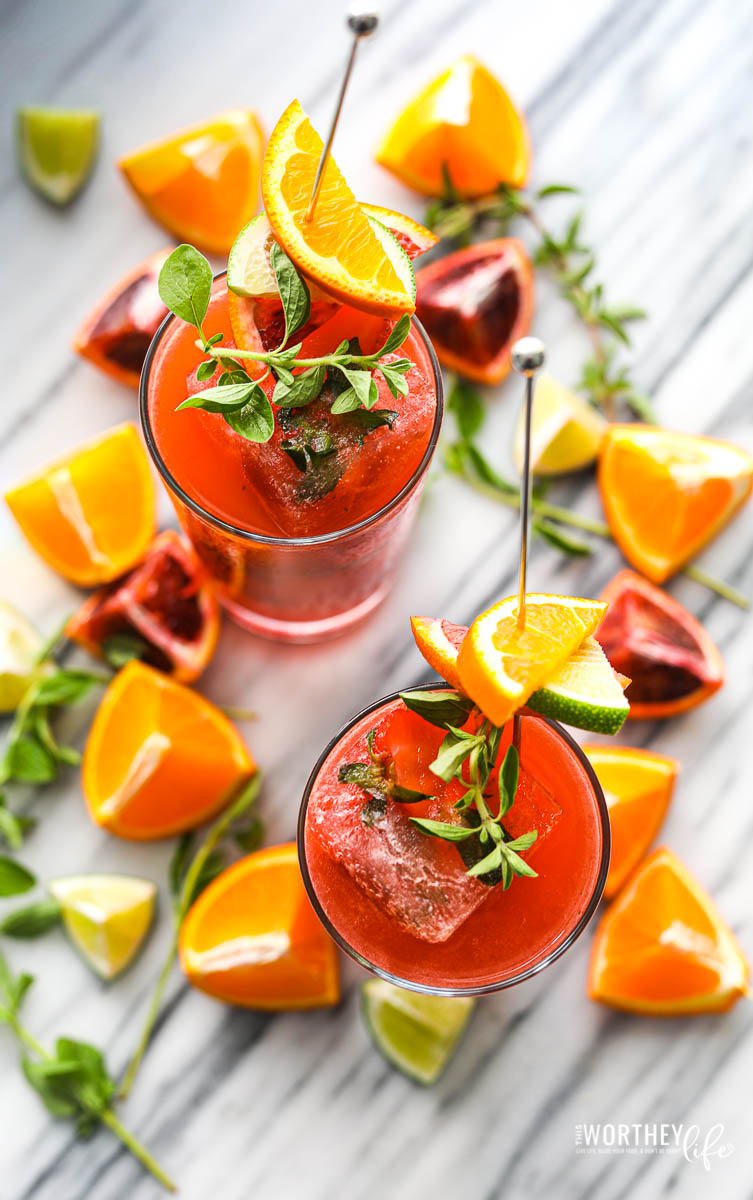 Our Club Quarantine Cocktail was inspired by DJ D-Nice and his legendary Instagram #clubquarantine dance parties.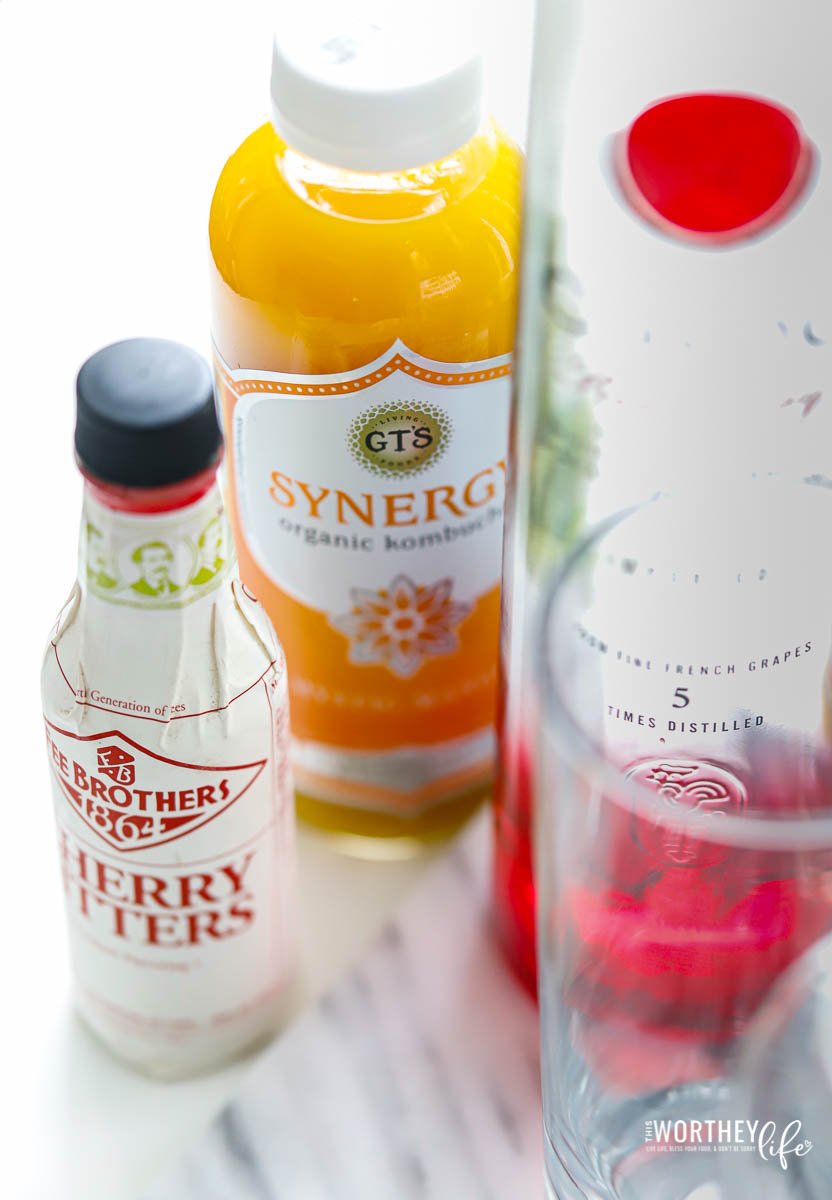 This cocktail is just as memorable for its taste as it is for its undeniable beauty, with fresh-squeezed fruit juices, organic mango kombucha, cherry bitters, clove honey, and Ciroc Red Berry poured over our strawberry and grenadine ice cubes.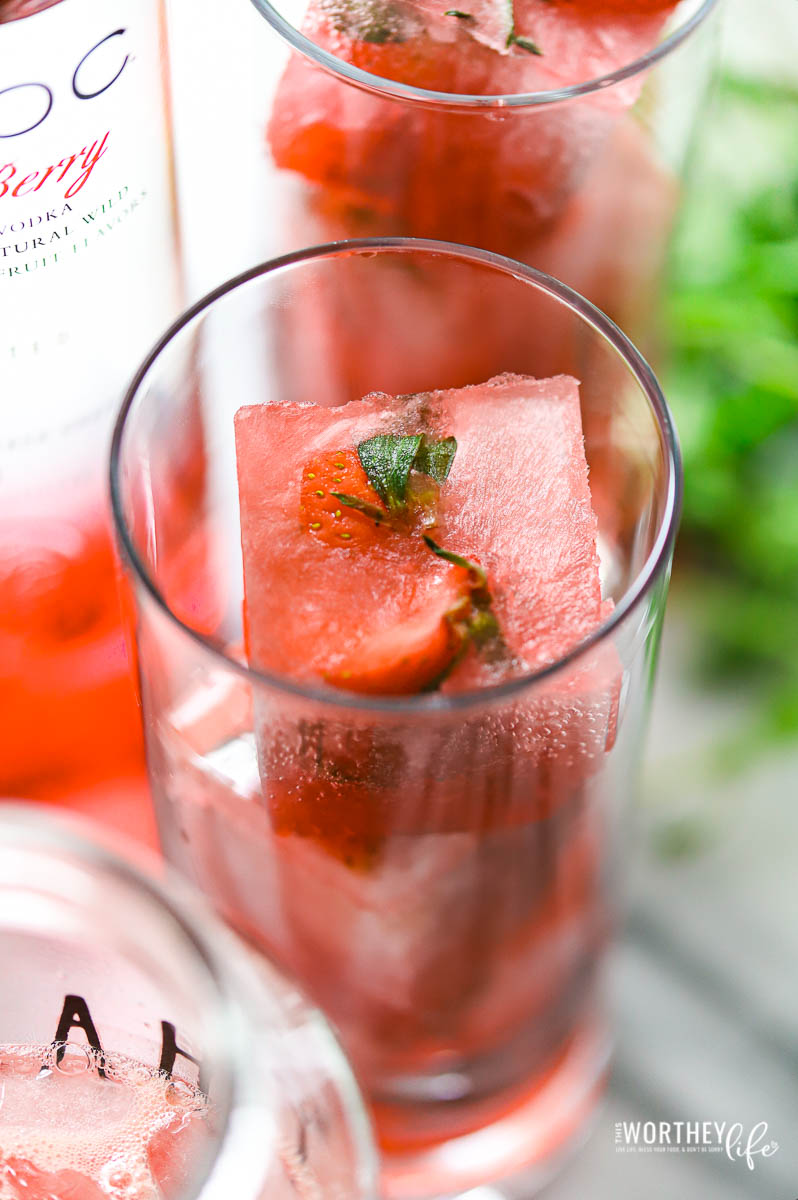 OMGAWD YA'LL! These strawberry, grenadine, and mineral water ice cubes are too legit to quit!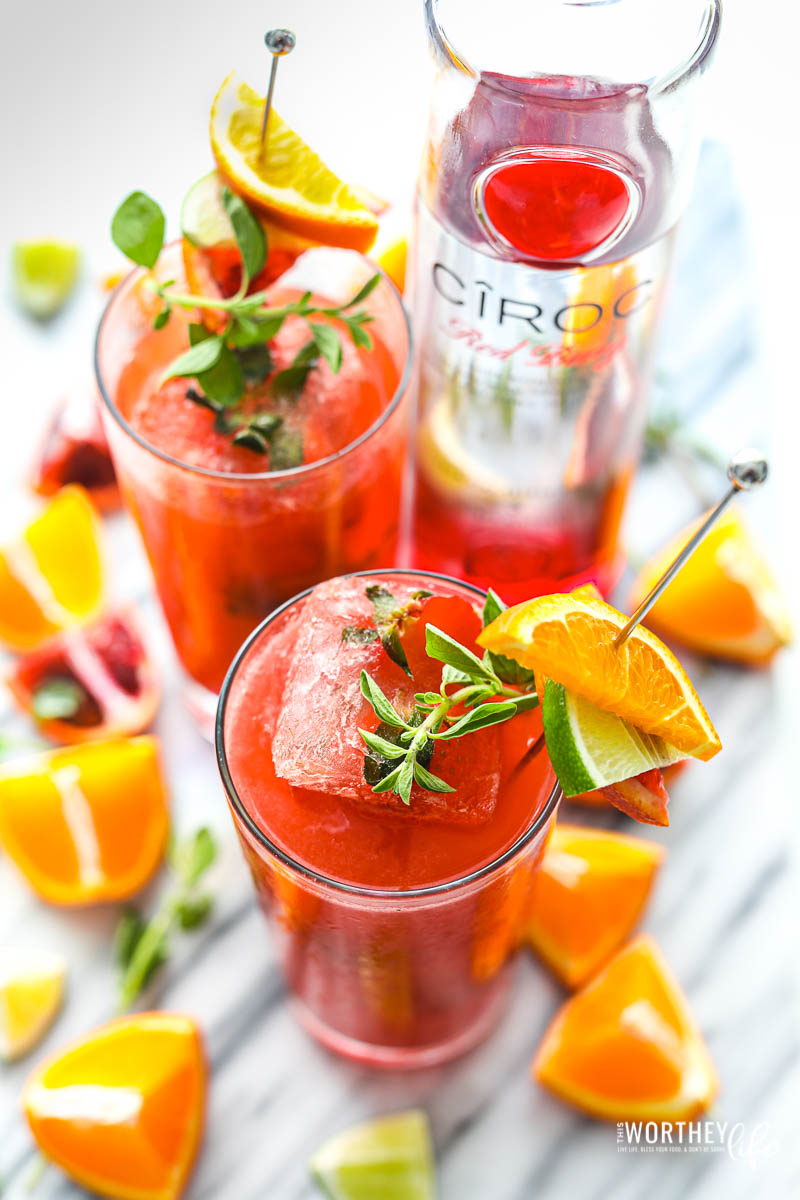 Every time D-Nice's sets end, it feels like the oxygen is exiting the room, but I'm left feeling rejuvenated and somehow lighter. More aware of what I do have, rather than what I don't. And beyond thankful for my family and friends.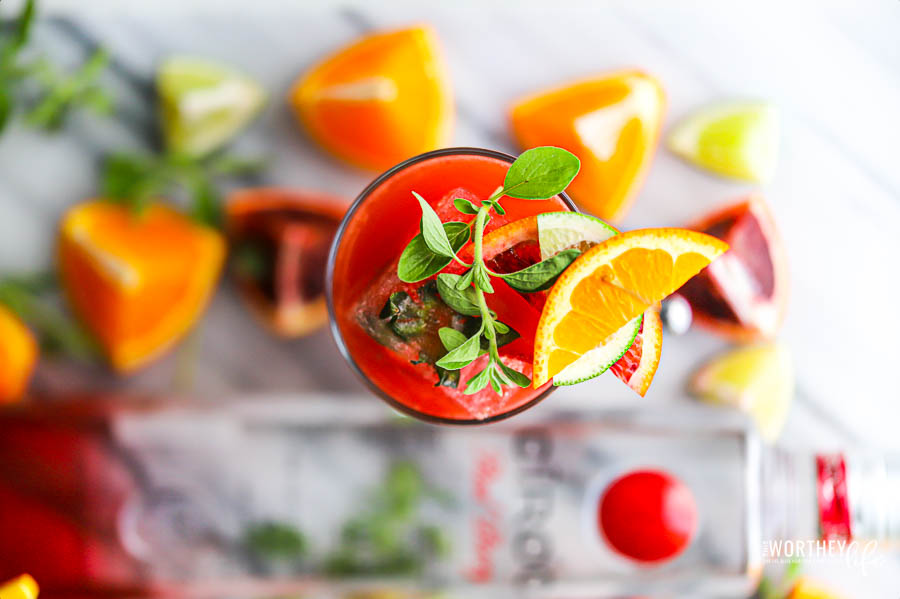 Let's raise a glass. Here's to everyone who, no doubt, is living through this moment as well. Be easy, ya'll, because the best is yet to come.
What You Will Need To Make Our Club Quarantine Cocktail:
Ciroc Red Berry Vodka. There's something about this vodka that is both minacious and scintillating in equal measure. It's smooth, vibrant, and, no doubt, potent in all the right places. Don't have Ciroc, don't trip because you can use whatever brand of vodka you have on hand.
Mango Kombucha. This alluring cocktail's underlying current is the vibrancy of the kombucha; it's unexpected and bright and balances out the sweetness of the honey and fruit juices.
Lime, Blood Orange, and Mineola Juices. There are not many things better or better for you than fresh-squeezed fruit juice; we've taken three of the best and infused them into liquid splashed party animals.
Honey. Adding a bit of sticky sweet was a good look and taste. We used clove honey; it's what we had, but feel free to use whatever kind of honey you have on hand. I think lavender honey would be a monster in this drink as well.
Fresh Oregano. When I ran into a local store close to our house, I was looking for fresh mint; they were out. But then my eyes landed on the bunches of fresh oregano, and that's how it went down. At times you must roll with it and let the universe guide you in the right direction.
Strawberries. We had strawberries in the fridge, and I thought they would make for a pretty dope ice cube. I swear that's how it happened.
Grenadine. I love the sweetness and the bright, bold red color of grenadine. Plus, when used as an ingredient for ice cubes, it serves double duty; it keeps the drink icy and prevents the libation from becoming watery when the ice melts. When these ice cubes melt, watch out now!
Mineral Water. Adding mineral water to the ice cubes was another way to add a bit of refreshing fizz into this potent cocktail. If you don't have mineral water, then tonic, club soda, or even sparkling water.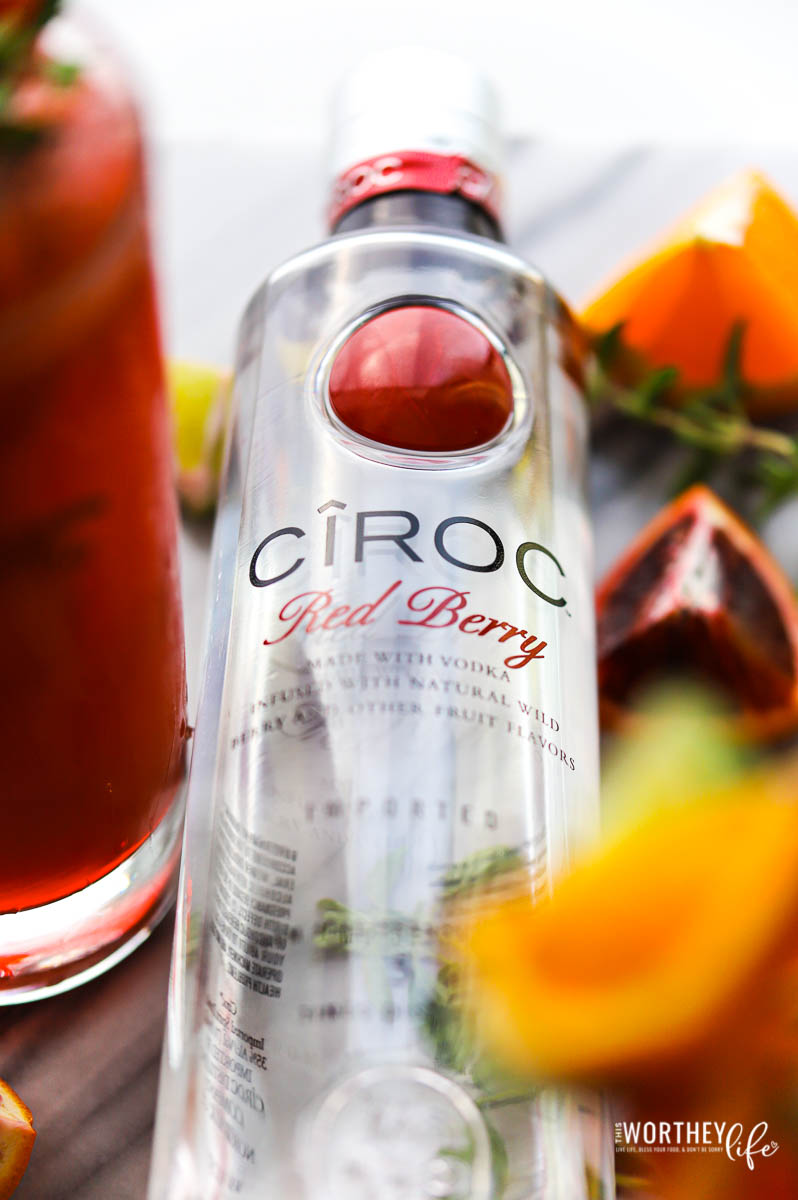 "Music and vodka, the fuel of resistance." -Unknown
You Will Love This Cocktail Because It's:
Fun
Healthy-ish
Refreshing
Colorful.
Visually Stunning
Perfect For Quarantine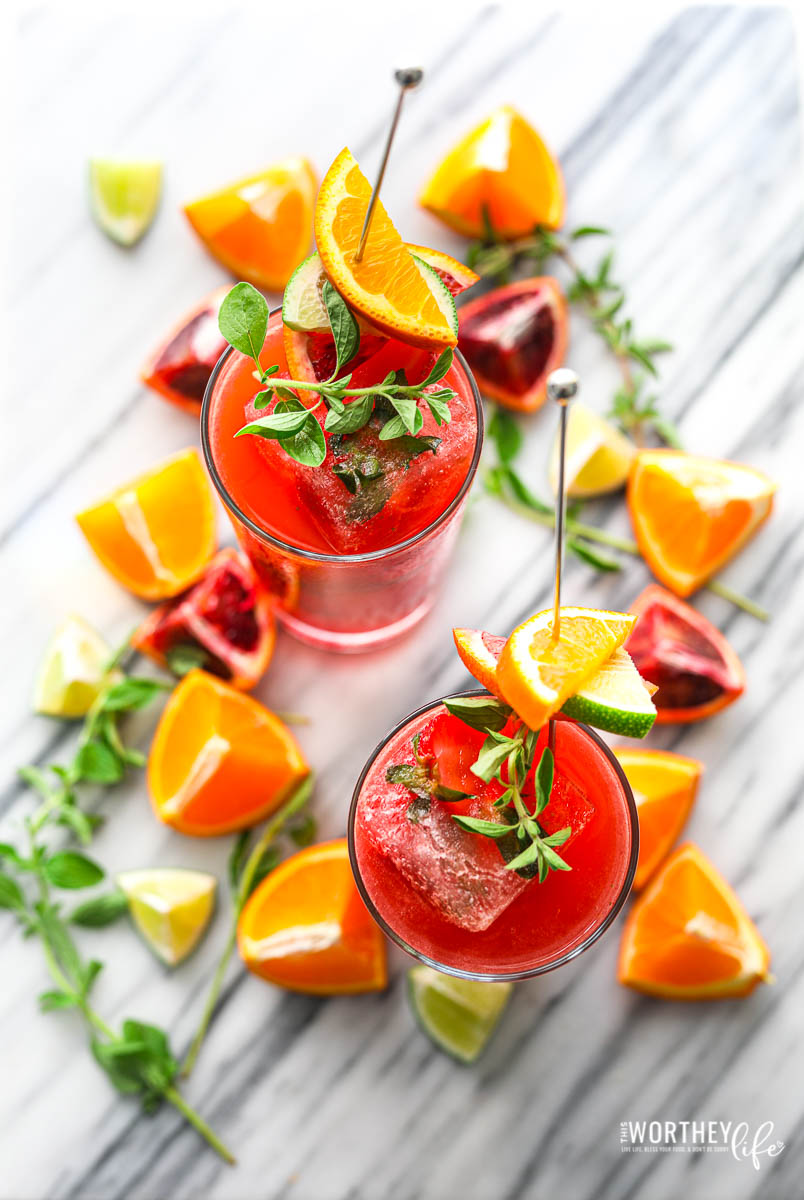 "Beauty is not in the face; beauty is a light in the heart." -Kahlil Gibran
Club Quarantine Cocktail (inspired by DJ D-Nice & Ciroc)
2 servings
Ingredients:
4 1/2 ounces Ciroc Red Berry vodka
2 tablespoons clove honey
3-4 dashes of cherry bitters
3 1/2 ounces fresh-squeezed lime, blood orange, and mineola juice
organic mango kombucha
ice
fresh oregano
Directions:
Into a cocktail shaker tin, add ice, Ciroc Red Berry vodka, clove honey, cherry bitters, freshly squeezed lime, blood orange, and mineola juice, and a fresh sprig of oregano.
Secure the lid and shake vigorously for thirty (30) seconds.
Add three grenadine strawberry ice cubes into a highball glass.
Fill the glass halfway with the organic mango kombucha
Top off with the Ciroc Red Berry, honey, and fruit juice mixture.
Garnish with slices of fresh lime, blood orange, and mineola on a cocktail stick.
Add a fresh sprig of oregano.
Serve.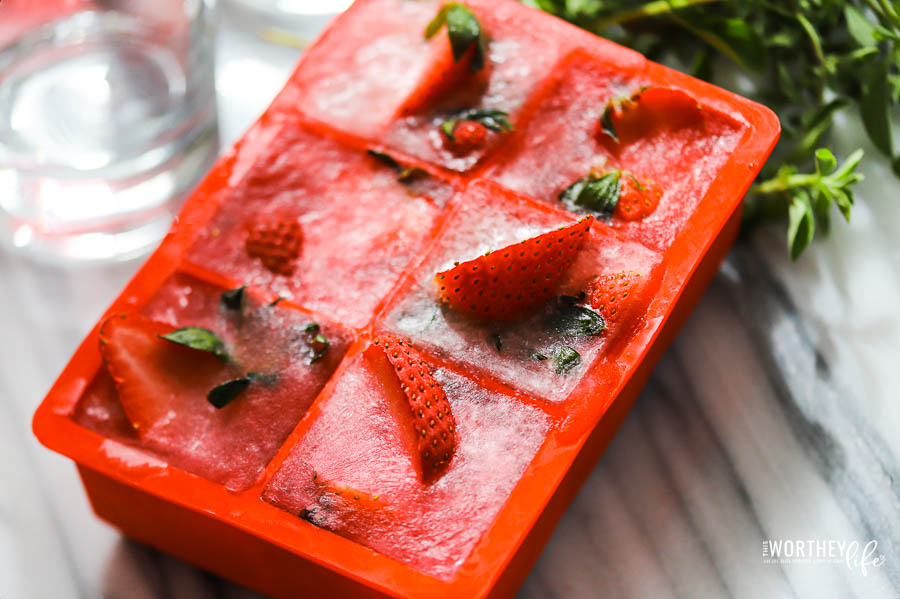 Fresh strawberries, grenadine, and mineral water joined forces to make these off-the-charts ice cubes!
How to make Tipsy Strawberry Ice Cubes
Ingredients:
6 tablespoons grenadine syrup, divided
Mineral Water or Club Soda
Large Cube Ice Tray
Fresh Strawberries cut in half ( use the small strawberries out of the bunch, they'll fit into the ice cube squares easier)
Directions:
Into each ice cube square, add three slices of fresh strawberries and a tablespoon of grenadine.
Top each ice cube square with mineral water or club soda.
Place into the freezer and freeze for 2-3 hours or overnight.
Serve.
*Sidebar: If you don't have grenadine, use a red drink like cranberry juice, red fruit punch, or hibiscus tea.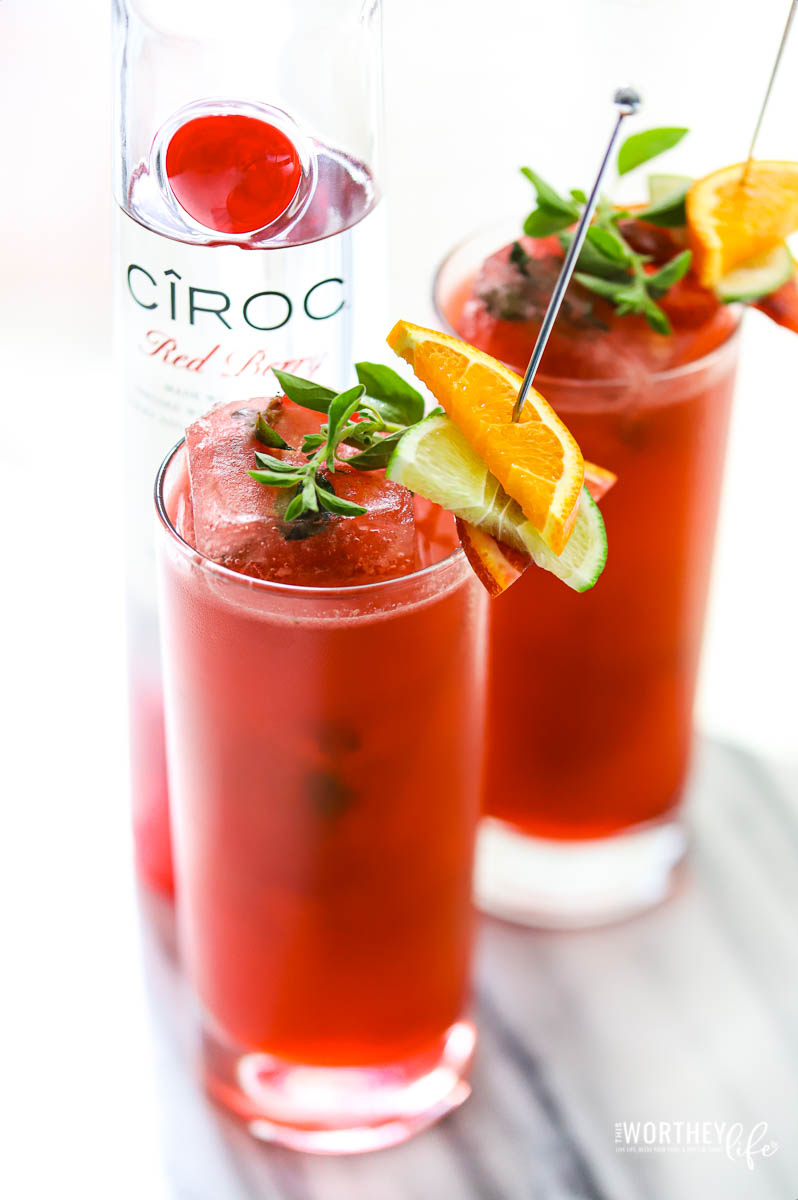 So refreshing, and the mango kombucha adds an unexpected sunniness to this spectacular cocktail; it dazzles!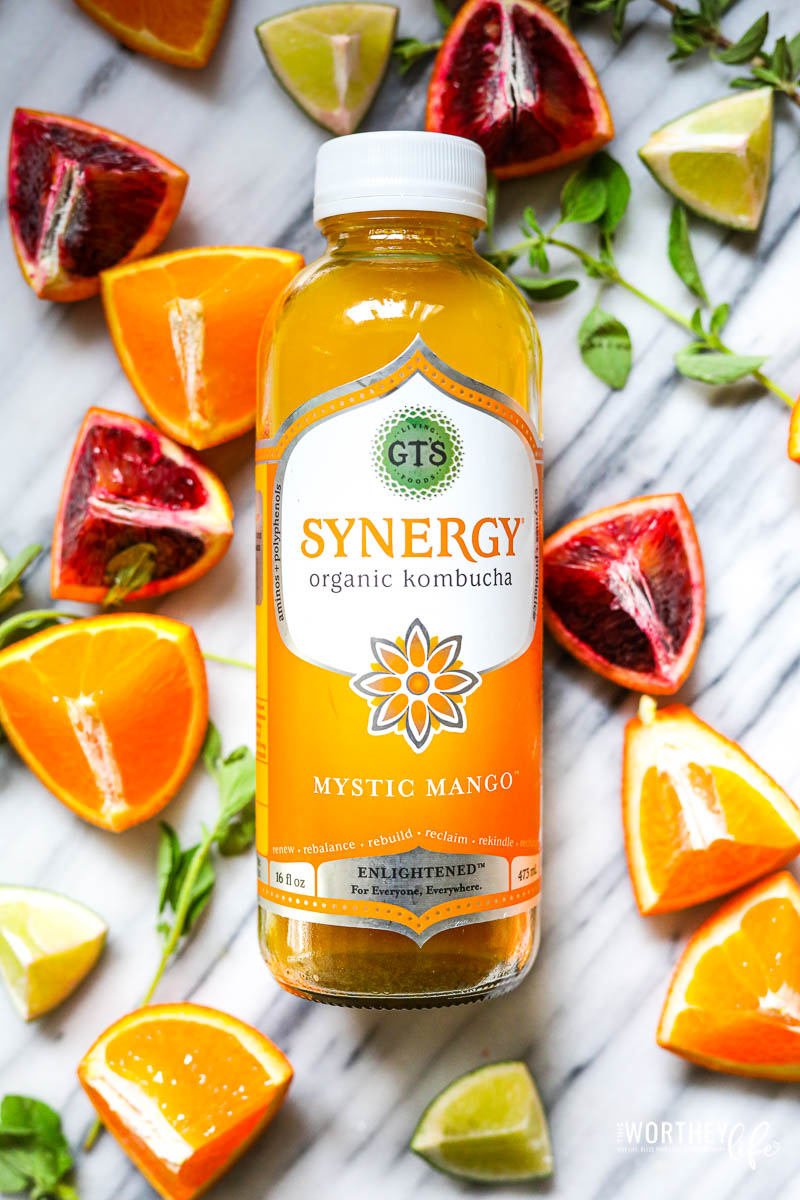 Kombucha. The cocktail plot twist. They never saw it coming.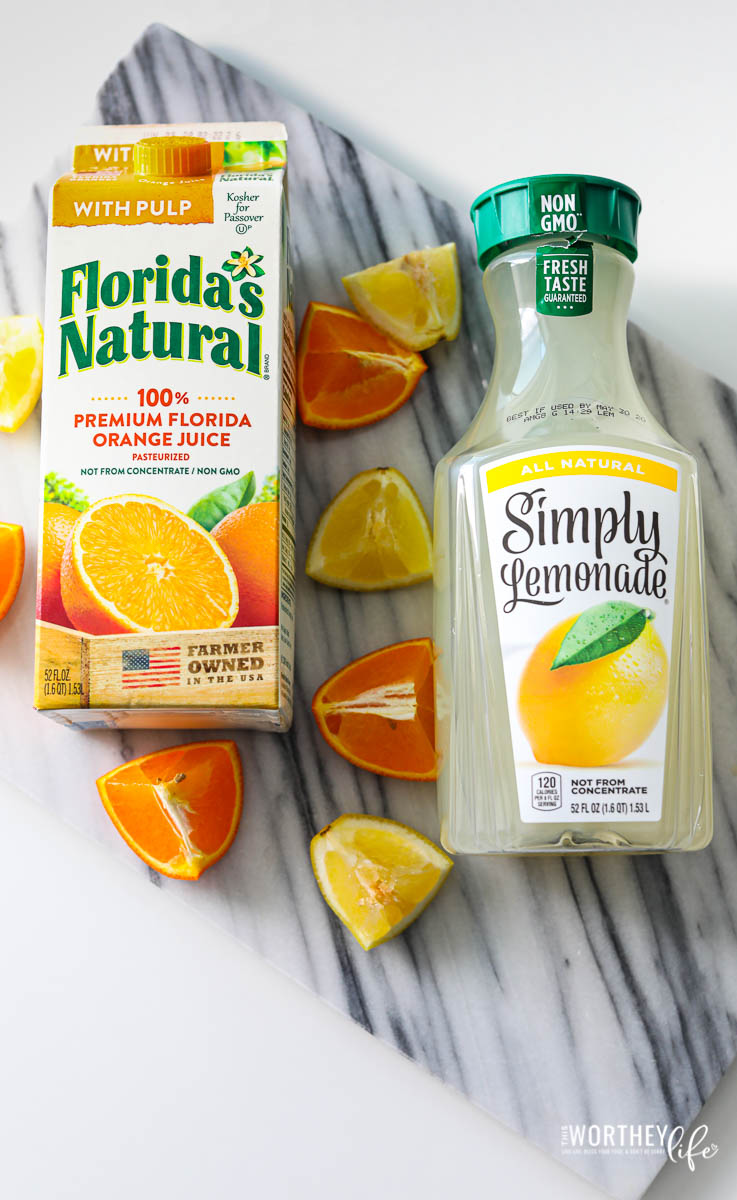 Don't have kombucha? That's okay; you can use orange juice or lemonade. A lemon-lime soda or sparkling water works well too!
Need a few more vodka cocktails? Check these out:
Toasted Strawberry Shots Cocktail with Vodka