Gruesomely delicious Halloween cocktails this way! This Halloween makes good use of Black Vodka, and we're calling all ghosts, ghouls, and fairy tale good witches to have a sip!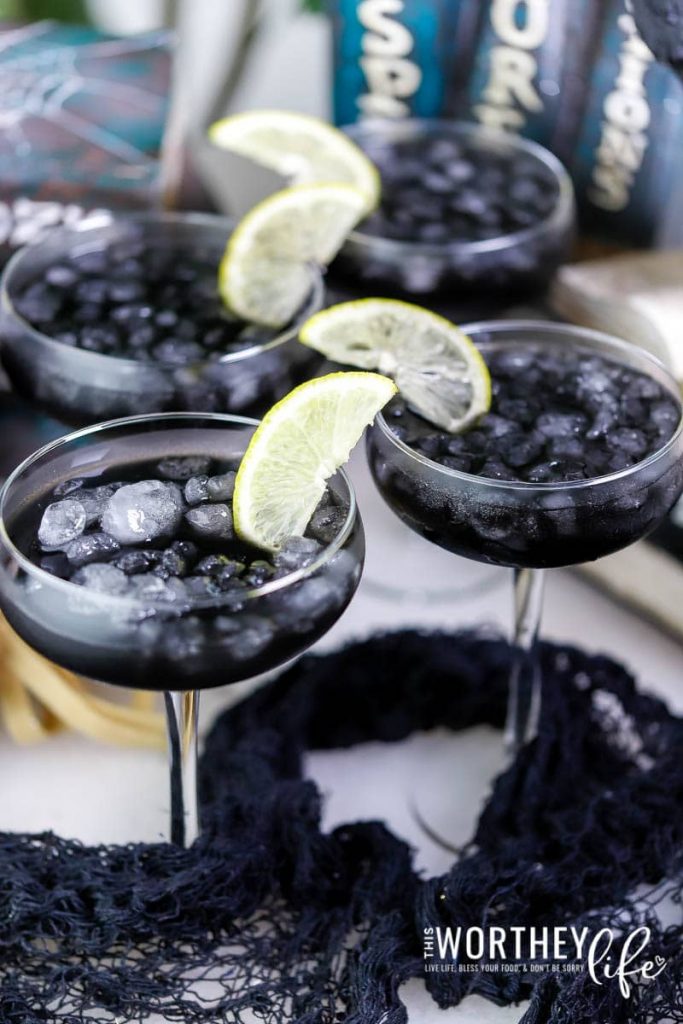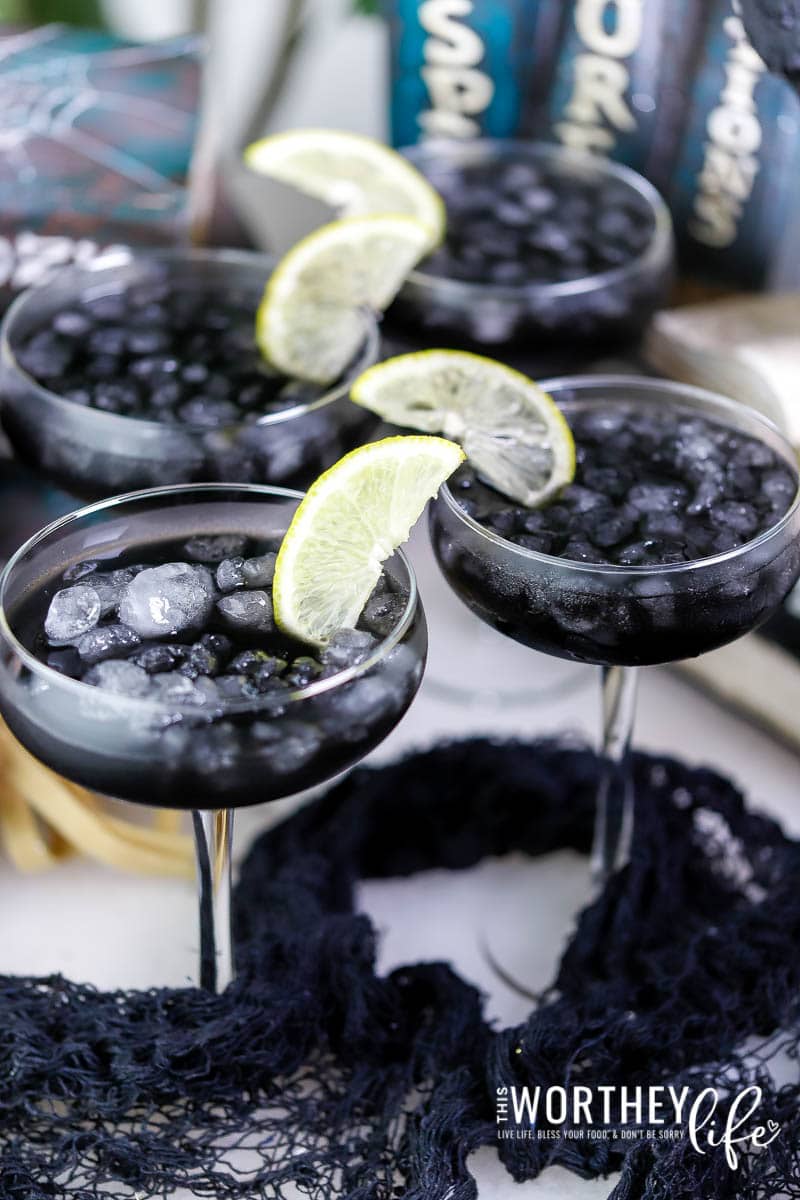 Halloween Cocktail Using Black Vodka
Fall is having a moment right now, and we love it! The cooler temps mean sweater weather, boots, and lots of hearty and mouthwatering comfort foods. Oh, and we can't forget one of my favorite holidays of them all, Halloween! For us, this spookfest is all about fun and lots of good food and drink, like our Blood Clot Shots. And if you're looking for something to please those thirsty hordes at your next Halloween get together we got something so freaky good it'll make you howl at the moon like a werewolf. YES! It's that good!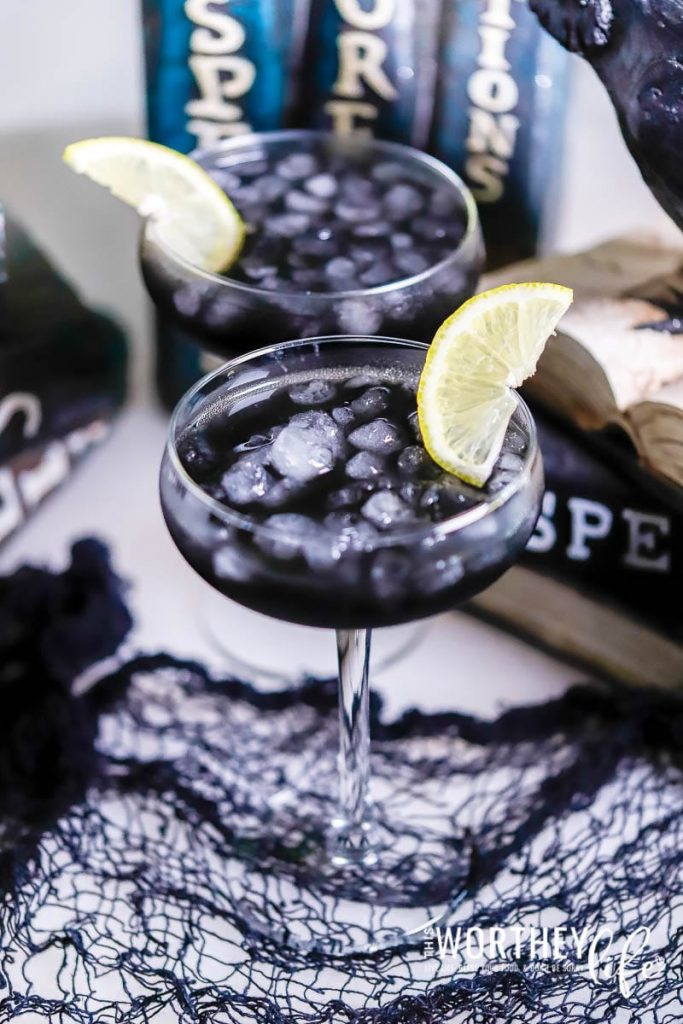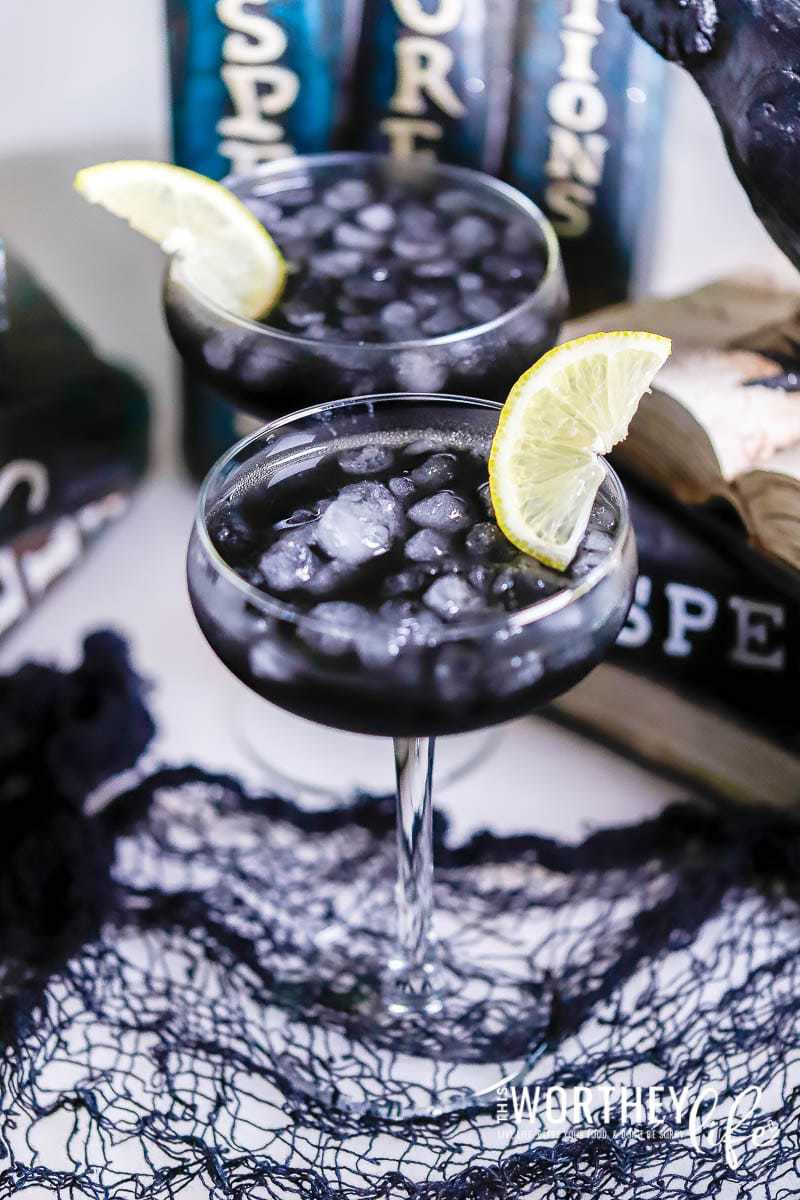 Black Voodoo Citrus Cocktail
This citrus-infused black vodka cocktail made with activated charcoal is all yummy, dark, and spookily delicious. Doesn't it just scream Halloween? We think so too, and when you had the activated charcoal to the drink it fizzes and bubbles as any good otherworldly Halloween cocktail should. You are going to want to stir up extra caldrons of this wicked potion. It's a crowd-pleaser!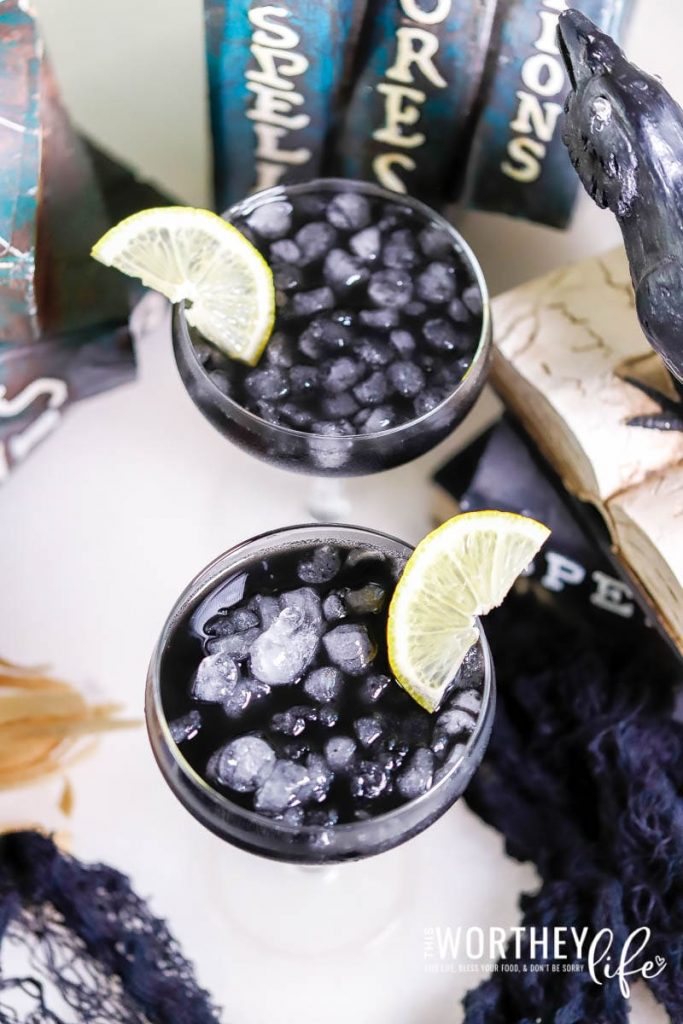 So, grab the ingredients down below and show 'em you're the hostess with the most delicious cocktails this Halloween!
What Do You Need To Make This Vodka Cocktail?
Black Vodka
Mineral Water
Blood Orange Syrup
Pomegranate Syrup
Activated Charcoal
Fresh Lemon Juice
Lemon Slices
Citrus Bitters
Ice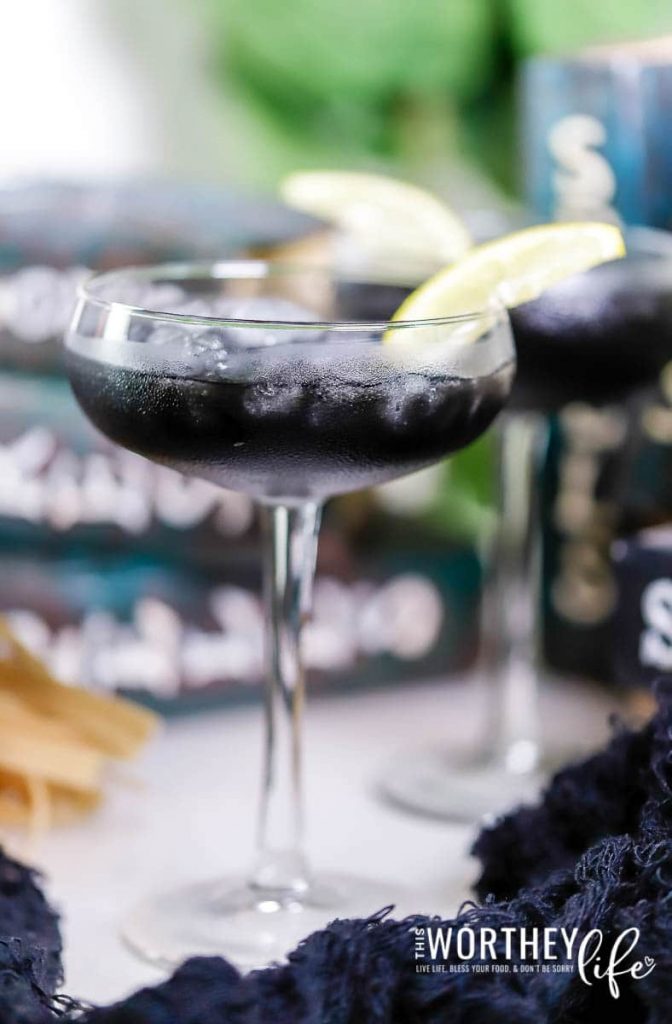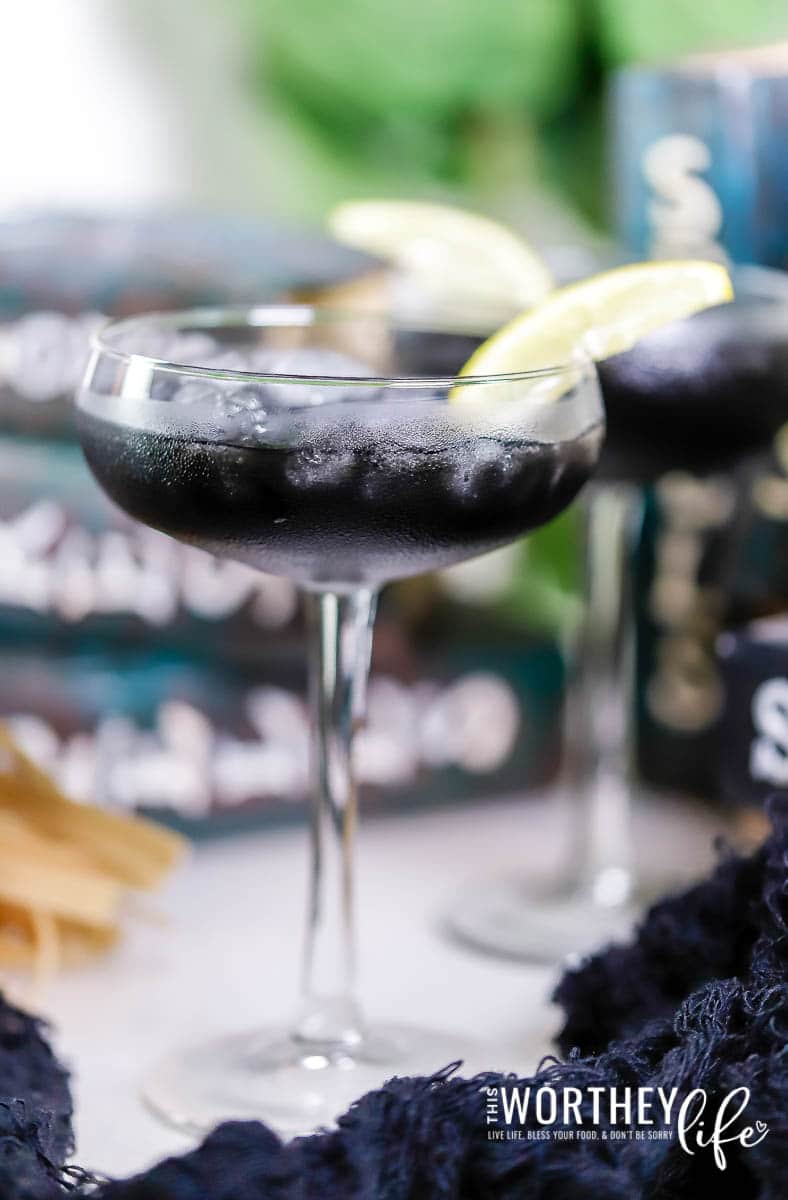 Halloween Cocktail: Black Voodoo Citrus Cocktail
Ingredients:
1 1/4 cup mineral water
1 cup blood orange syrup
1/2 cup pomegranate syrup
1 cup black vodka
1 1/2 tablespoons activated charcoal
1/2 lemon juiced
3 dashes Angostura citrus bitters
lemon slices for garnish
ice
Directions:
Into a pitcher add mineral water, blood orange syrup, pomegranate syrup, black vodka, activated charcoal, lemon juice, and citrus bitters.
Using a long-handled bar spoon stir the ingredients thoroughly to combine.
Pour over ice in your favorite coupe glasses.
Garnish with wedges of lemon.
Serve.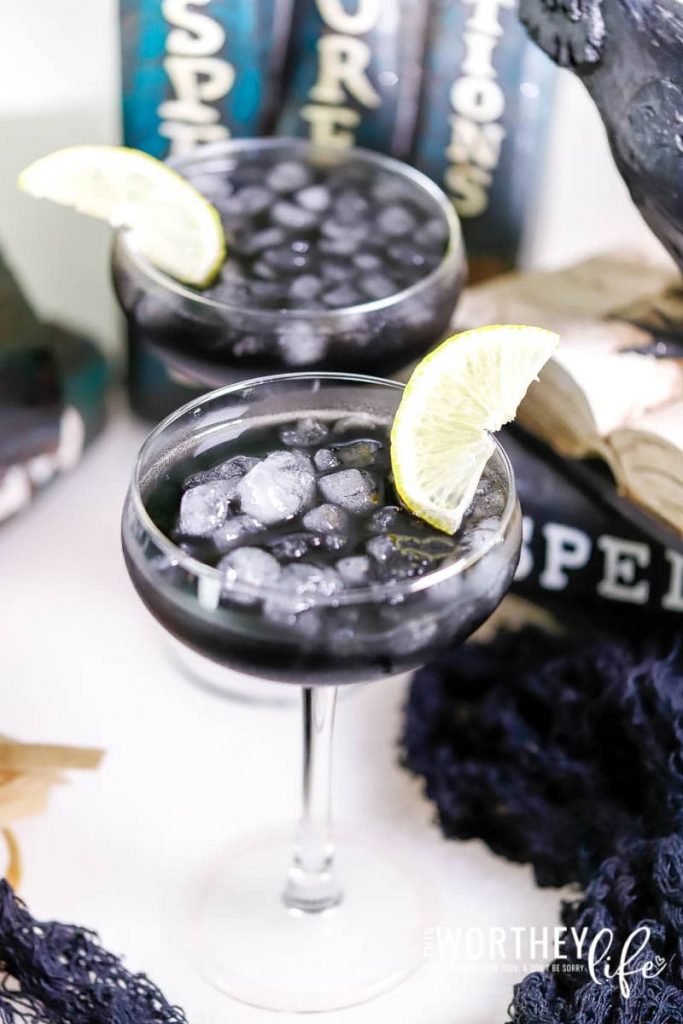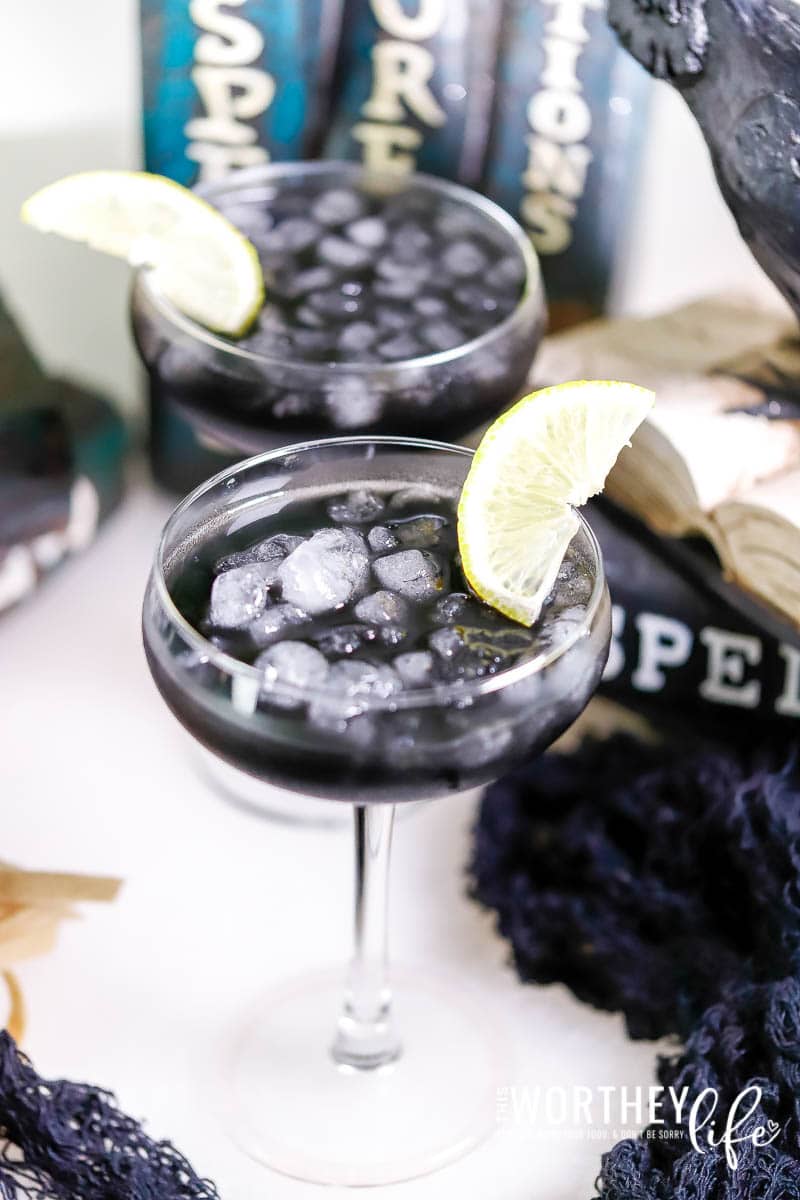 My thinking is, why not serve up Halloween refreshments that'll make Frankenstein want to do the electric boogie? And when's the last time you used activated charcoal in a cocktail? Yes! This one is a gamechanger and it taste pretty fantastic. So, let's raise our goblets to the creepiest time of the year! BOO! GRRR! YIKES! CHEERS! Find more Halloween drinks + cocktails below:
Kid-Friendly Halloween Drink: Green Apple Cider Lemonade
Red Halloween Drink | Blood Clot Shots
Recipe Idea for Halloween: Body Parts Parfait
Halloween Treat: Monster Cookie Dip