Planning a beach vacation idea this year? Head to Wildwood and stay right by the boardwalk!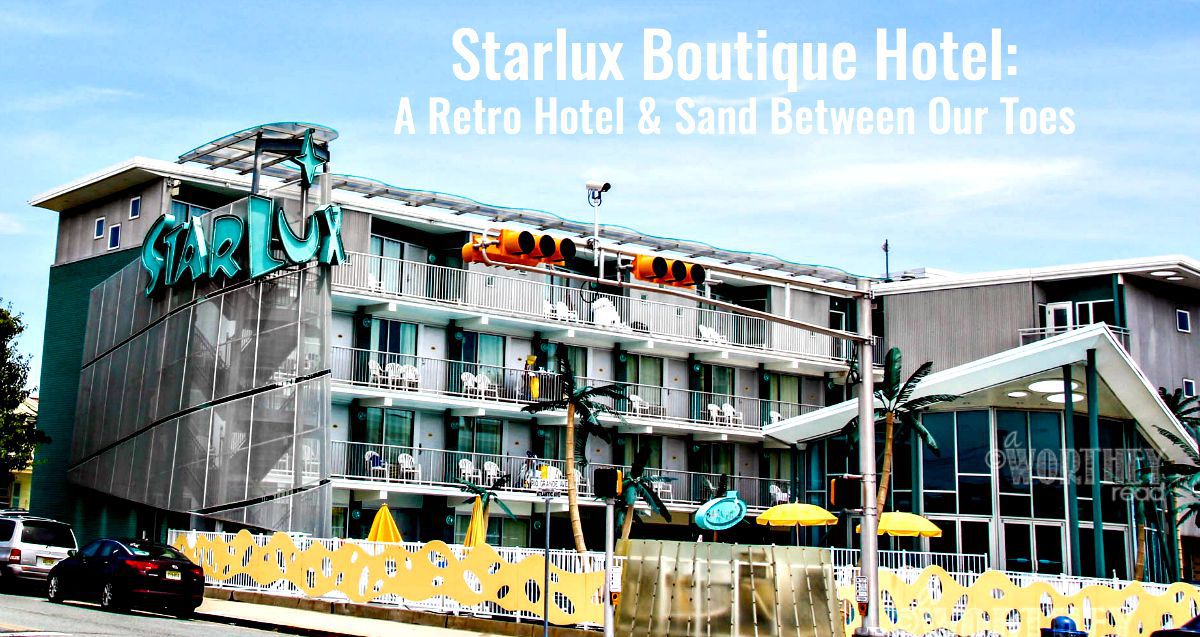 StarLux Boutique Hotel:  A Retro Hotel & Sand Between Our Toes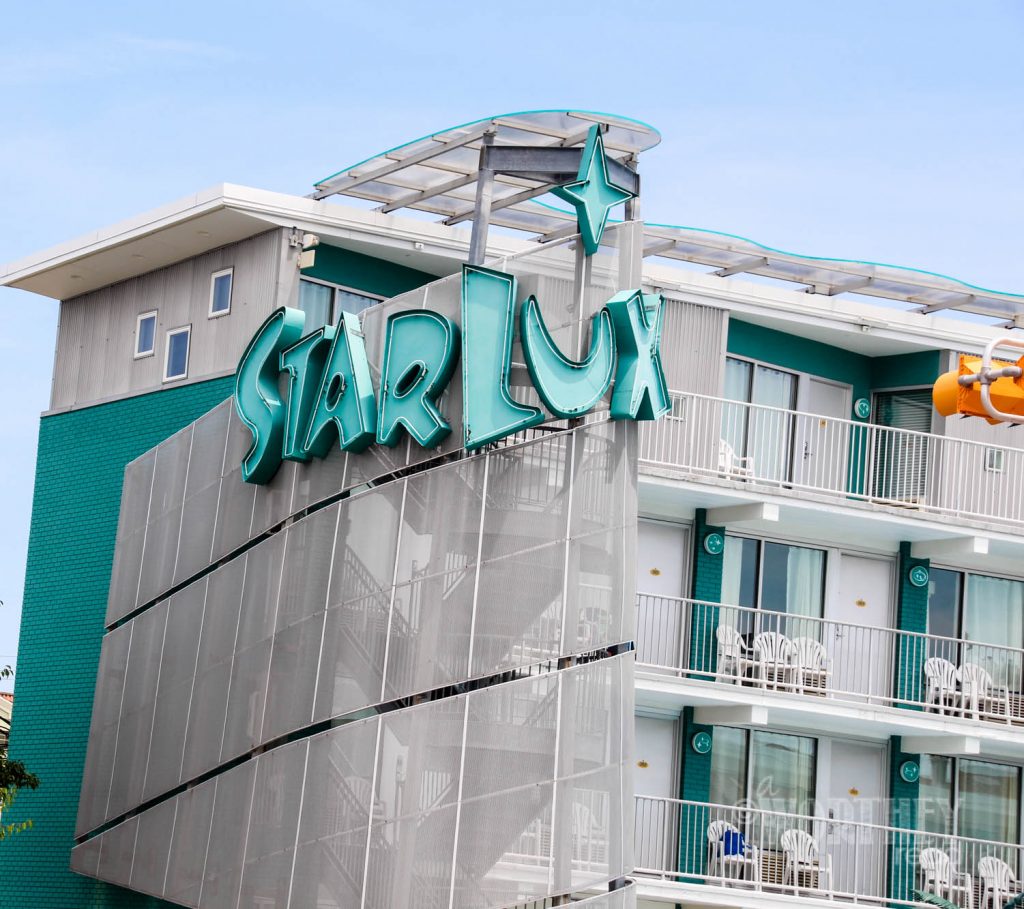 Located in Wildwood, New Jersey. The StarLux Hotel is a boutique hotel with a retro mid-century look. It feels like the Rat Pack should be walking around sipping on martinis, ya' dig daddy-o? The hotel has a 1950's and current modernity appeal and doesn't take itself too seriously, but this quaint destination still manages to be all things you need and want in an ocean side resort.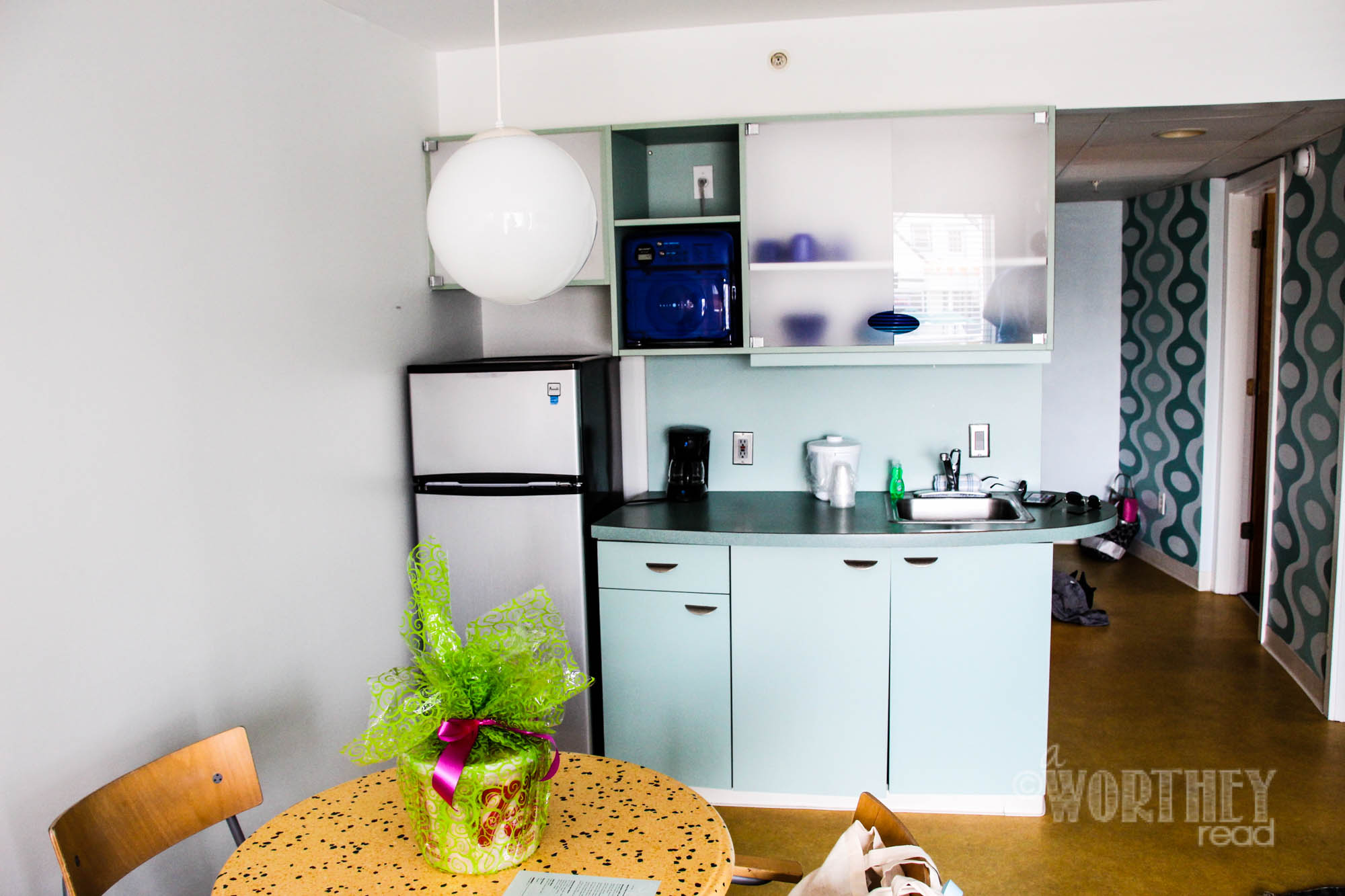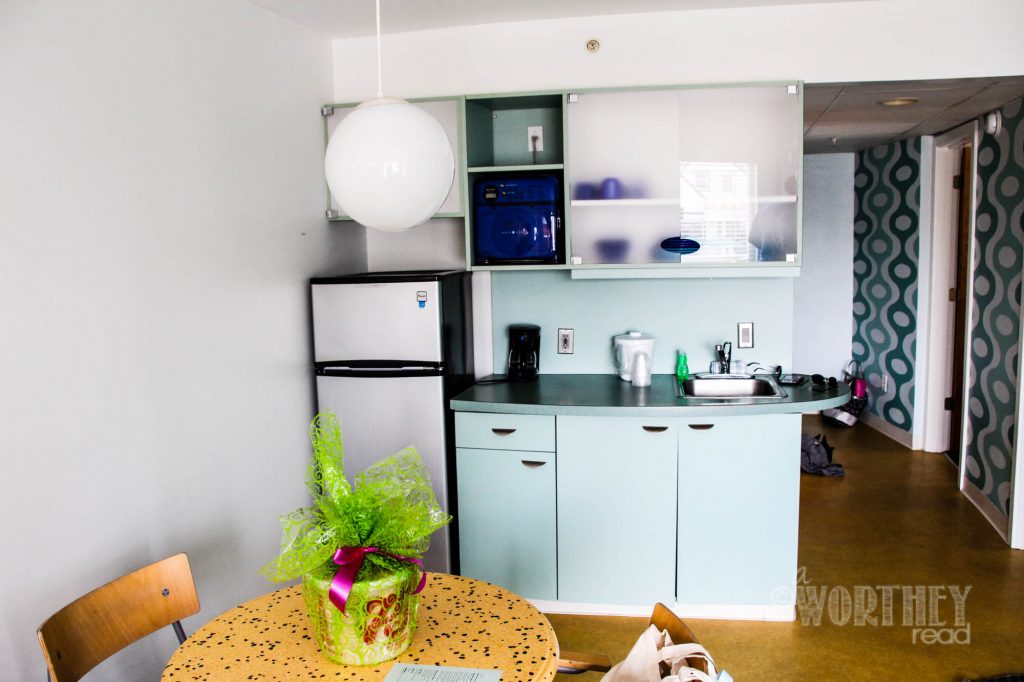 We enjoyed a three-room suite, with a large area functioning as a combo living, dining, and kitchenette situation. There are flat-screen TVs, a cool retro microwave, and a medium size refrigerator.  The bedrooms worked out perfectly for our family of 5; the larger bedroom has 2 Queen size beds, and the smaller bedroom has a single Queen bed. You will also find the couch in the living room situation is a sleeper bed, what a nice surprise. Who knew?!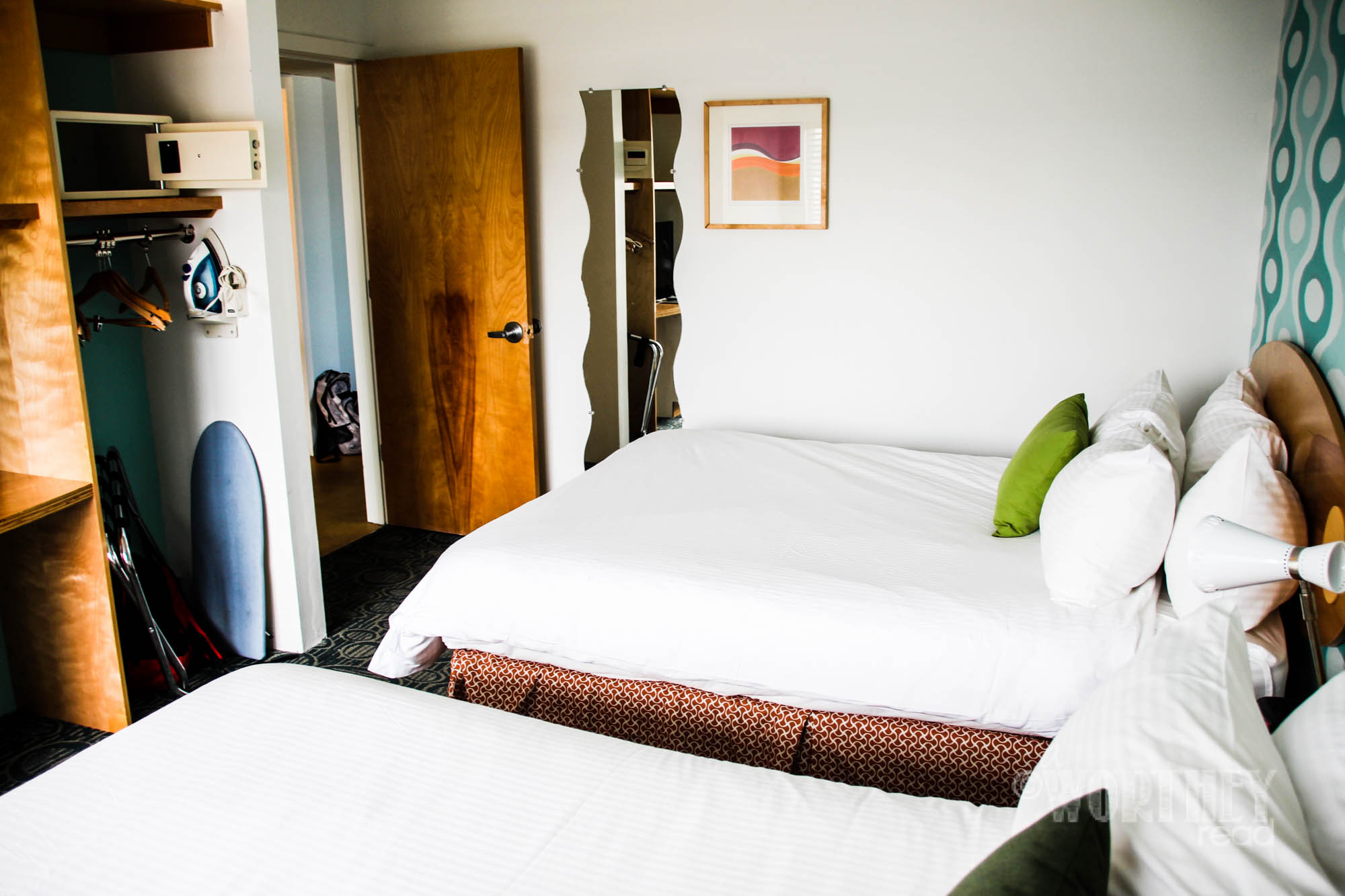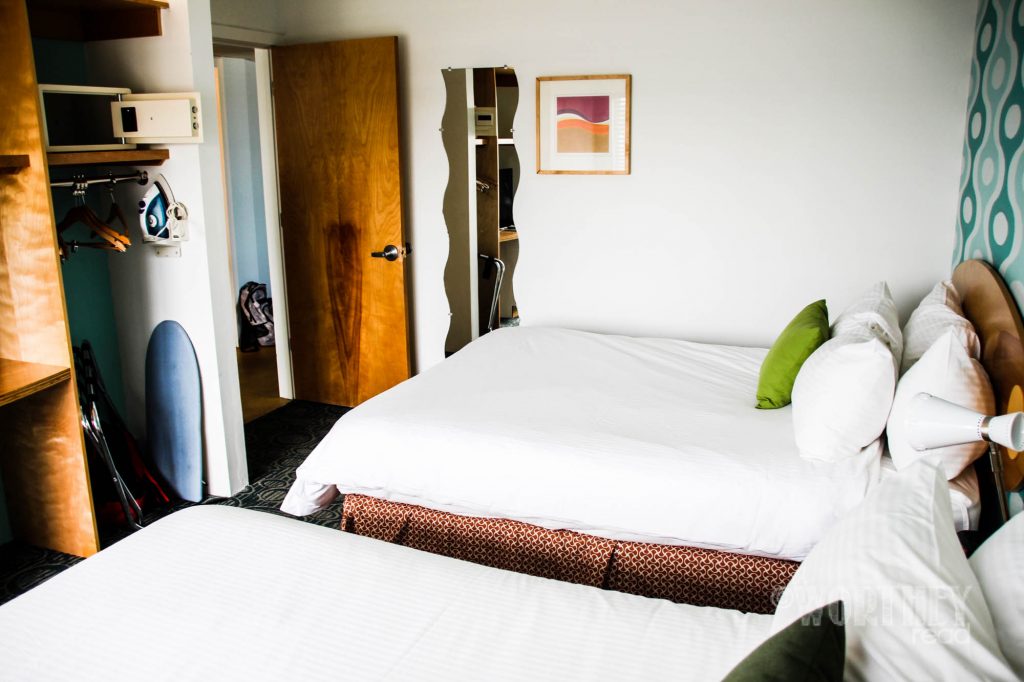 You also have a bathroom with a shower and bathtub combo (and lots of fluffy white towels). The rooms have lots of natural light (no windows in the bathroom though) and are decorated with retro touches like lava lamps and a funky paint scheme adorning the walls.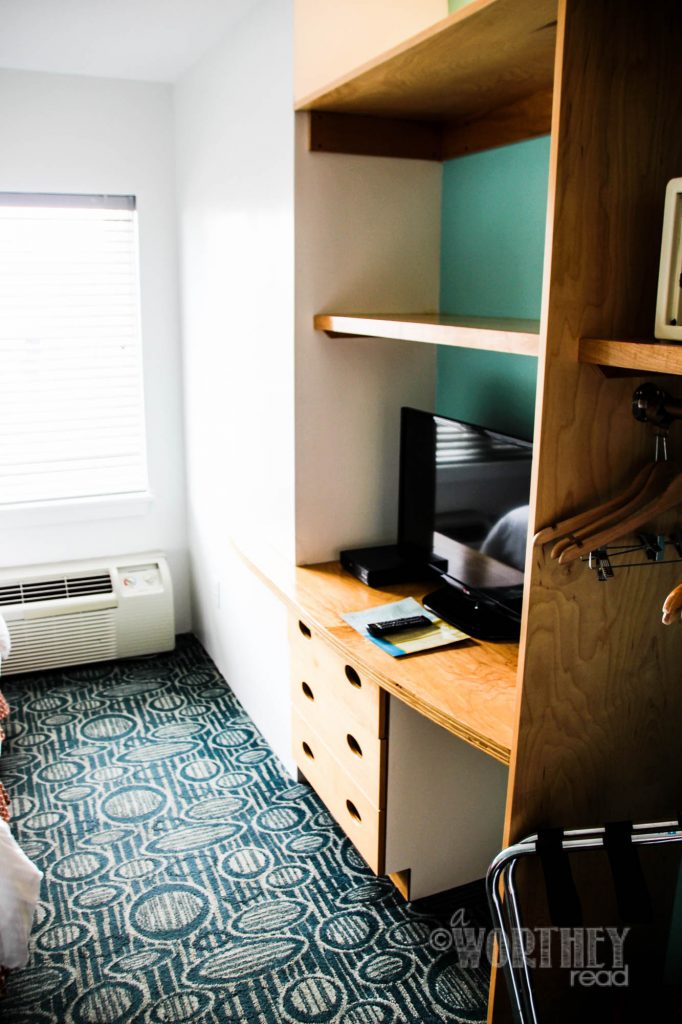 We found the rooms bright, well-appointed, very clean and with lots of space for all your travel gear. I also liked all of the electrical outlets; we're a gadget family and gadgets need to eat too.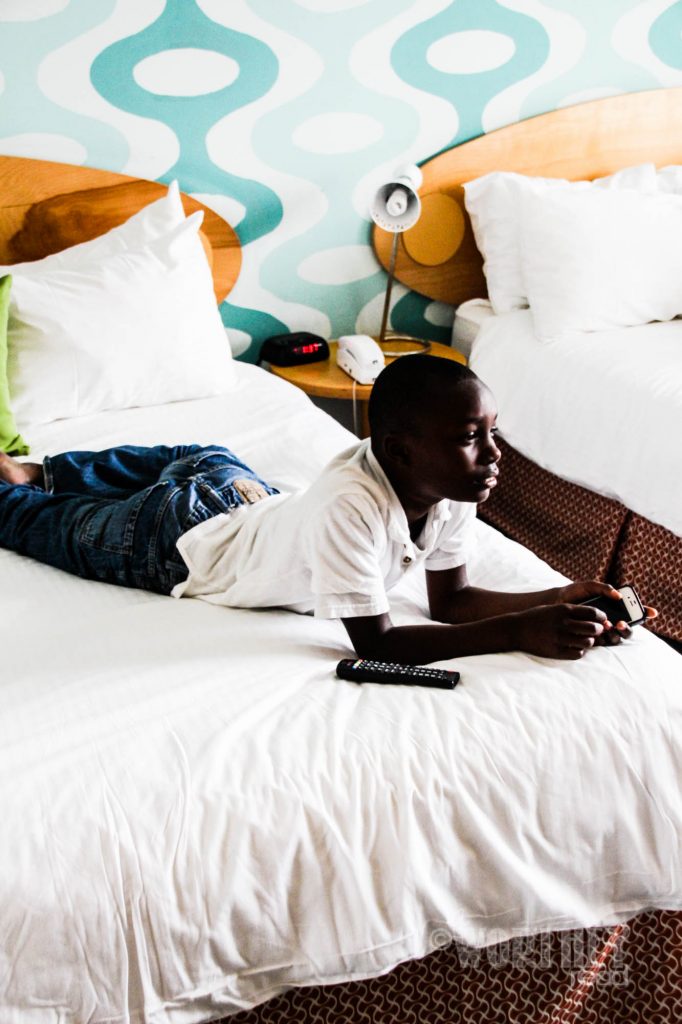 Oh yeah, and there are balconies too, and ours had a great view of the big (reminiscent of Hollywood) Wildwoods sign on the boardwalk.  And even though the Atlantic ocean is a stone throw away the Starlux has a pool. After we had settled in, the boys spent almost 2-hours test driving the pool. The verdict? Yes, the hotel pool passed with flying colors.
Traveling with Autism
Like most kids, and especially with our boys, they need space to veg out and regroup. I'm sure that's the case with every child (and adults too). Staying at the StarLux Boutique Hotel allowed our family to enjoy this vacation by providing us with lots space, and it didn't cost us extra. We kinda like to think we're special, but guess what? They treat all visitors to an extra dose of stretch out and relax your weary bones space. I know everyone may not understand HOW important it is to have space for our HFA kids, but it's at the top of my list when I look for hotel accommodations.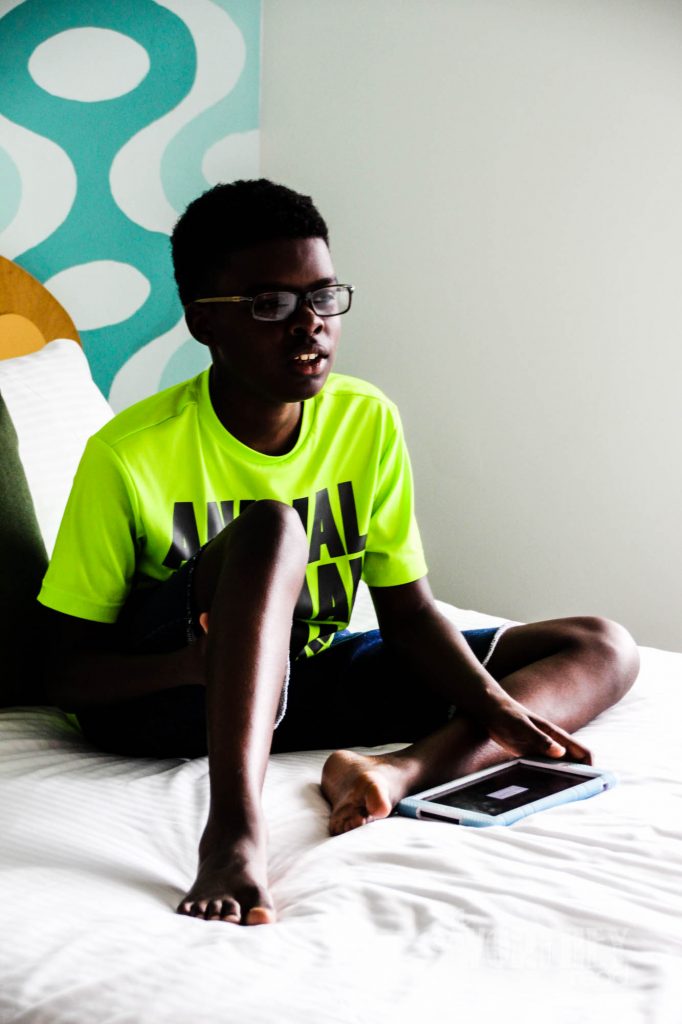 Overall Review of the hotel
Perfect for families; 3 Star Rating
On-site Washer & Dryer (this is a free amenity, just be sure to bring or buy detergent)
The Wildwood's Boardwalk is less than 2 minutes (literally, walk out the hotel, make a left and it's right there)
Friendly and accommodating staff
Budget-Friendly Hotel. Keep an eye on their Facebook page. They run specials quite often during the summer!
Having a Fridge, Microwave & Sink Area is great for light cooking. ( Bring a small crock-pot. Put your dinner on in the morning and set it for 8 hours. And while you're exploring the boardwalk your dinner will be cooking. This is an excellent way to save money on food!)
Free Breakfast (light, continental style breakfast)
Free Wi-Fi
Complimentary Beach Gear to use (you can also check out beach chairs)
Complimentary Beach Cruise Bicycles
Game Room
Complimentary DVD in-house Library
Year-Round Hot Tub & On-site pool
We had a wonderful time visiting the Wildwood area. The StarLux Boutique Hotel helped us feel right at home with the spacious living space, easy access to countless amenities and just a short walk away from restaurants and more activities for everyone to do!
We give this hotel two thumbs up and recommend this as a great place to stay for families, budget-friendly travelers, and those looking to stay right by the beach.
What are some of your favorite or must-have amenities when looking for a hotel? Leave me a comment below and let us know!
For more information and to start planning your stay, visit the StarLux Hotel's website.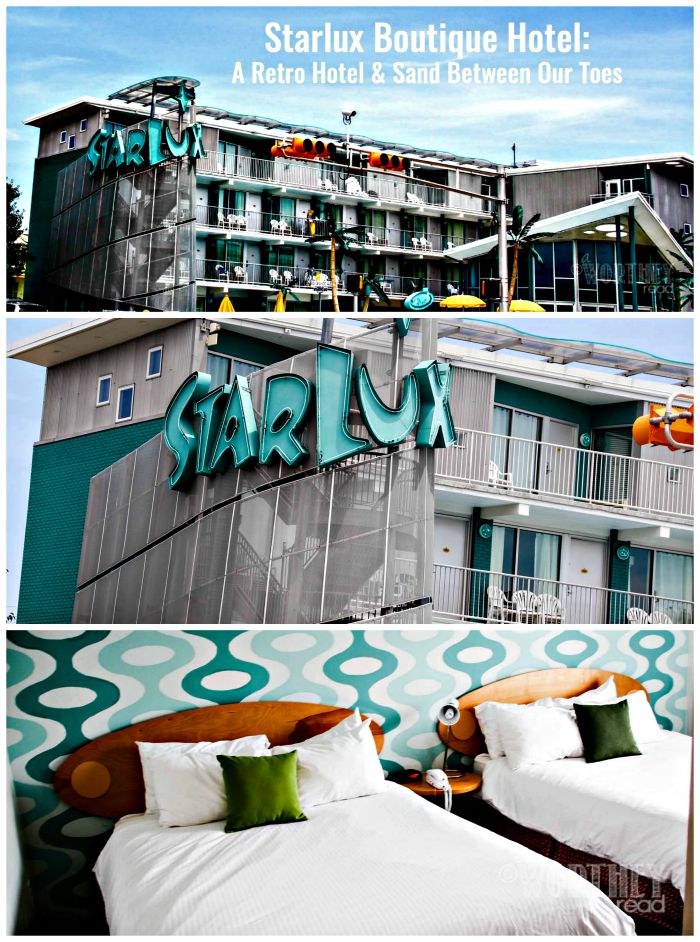 Read about all the fun things you can do at Morey's Piers and why they are one of the top family beach vacation ideas!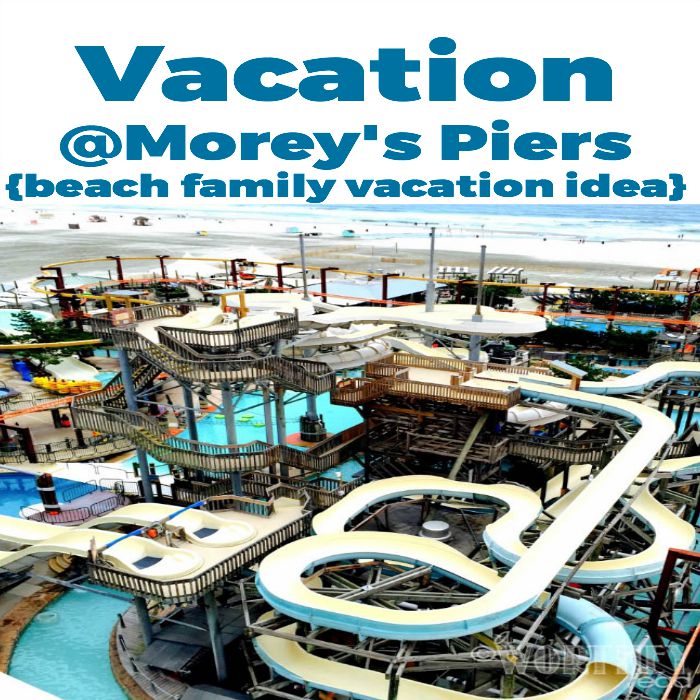 ________
Love to travel? Looking for tips on what to do with your family? Be sure to check out the travel section of the blog!
Disclaimer: I received a complimentary stay to facilitate this review. However, all thoughts and opinions are 100% my own.