Looking for one of the best places to take your family on vacation? Family Beach Vacation Idea: Morey's Piers in Wildwoods Check out what to do in Wildwood, NJ

Family Beach Vacation Idea: Morey's Piers in Wildwoods
It's time to check off another vacation spot on our Travel Bucket List! When googling some of the best family vacation spots, Morey's Piers came up as one of the top destinations for family beach boardwalk vacations! I found cheap $46 round-trip tickets to Atlantic City and we were on our way!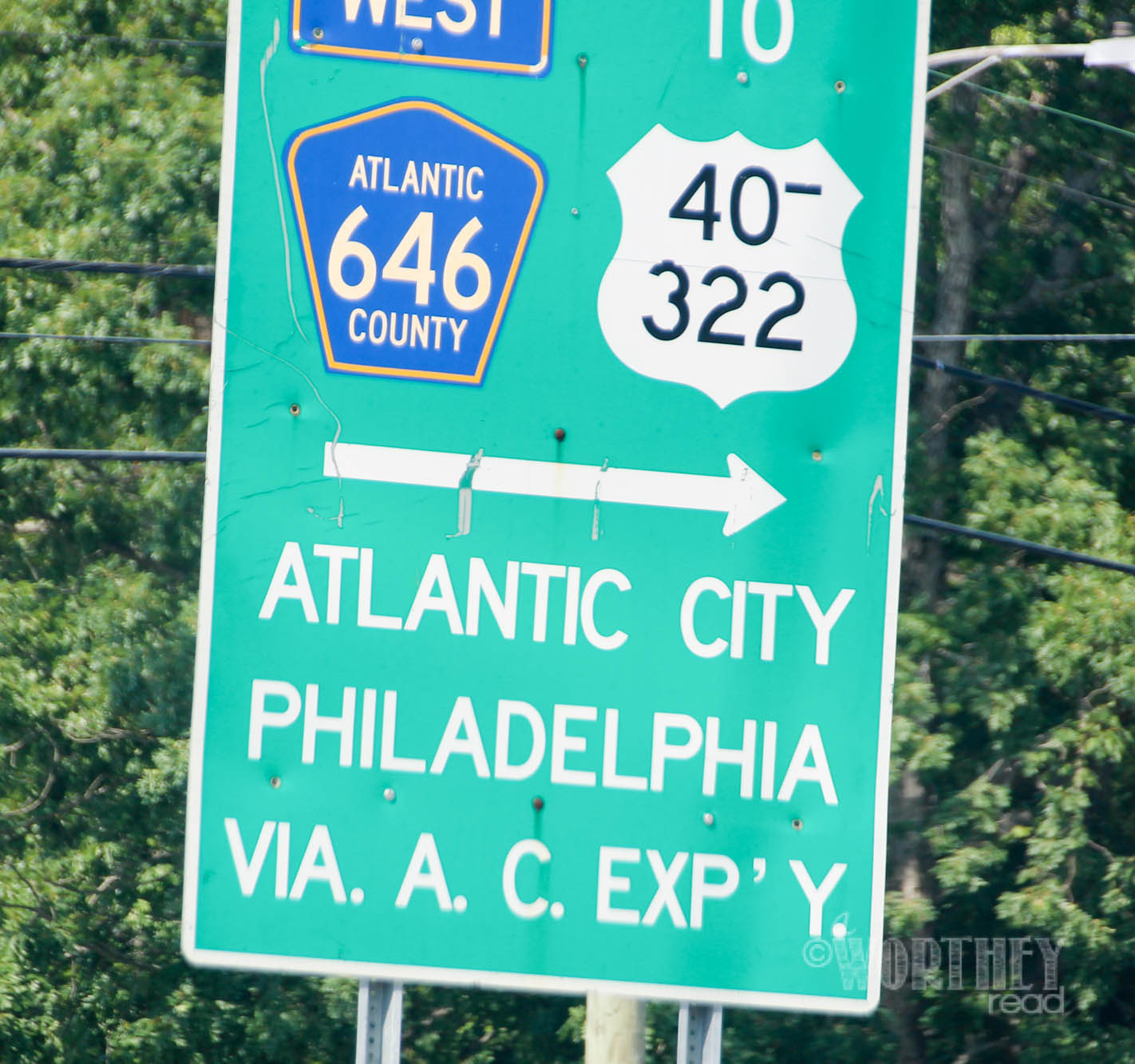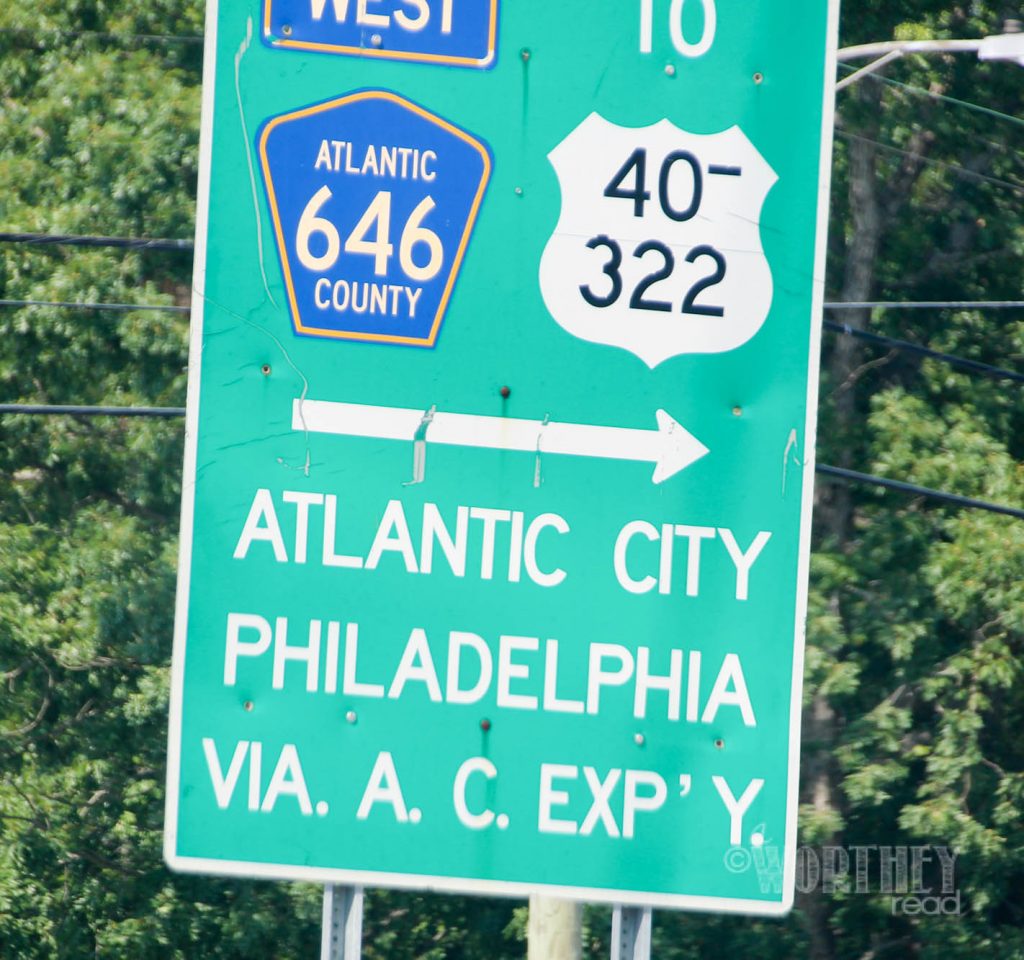 From the Motor City to Atlantic City in less than 2-hours
That was quick. Nothing like those short jaunts. When as soon as you board the plane and have taken off you've already arrived at your destination and your flight is landing. This time, we did things a bit differently. For one, on the first leg of our two city tour, we don't have a car (oh boy), but we figured it out. Here's how we did it. After landing at Atlantic City International Airport (thanks Spirit) we grabbed a cab and headed to a nearby Greyhound station in Atlantic City, and it only costs $27 and for a family of 5. Now that is a major savings! Then, we took an hour Greyhound bus ride from Atlantic City to Morey's Piers, which costs us a mere pittance ($17). After disembarking from the bus we're close to our destination. But remember we don't have a rental car, funny car or a side car. You could say this vacation is partly sponsored by public transportation and Uber. Now on the final leg of our journey, we use the Uber app to get a ride from the bus station to our hotel. For $8 the wife, the twins, and our luggage got a lift to the Starlux Hotel.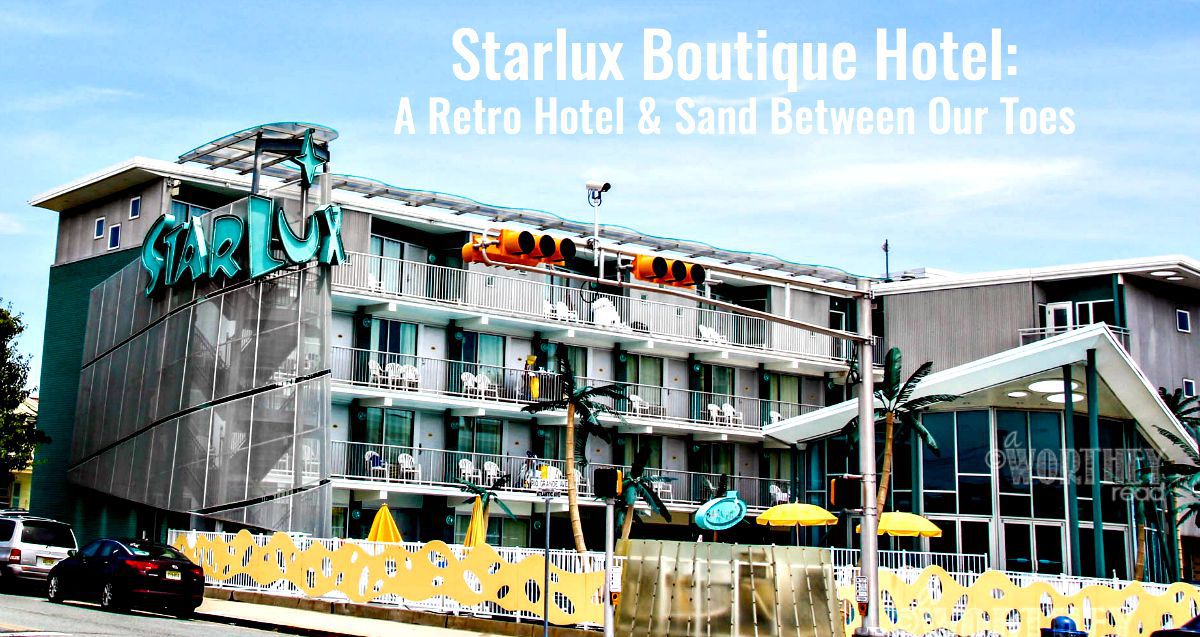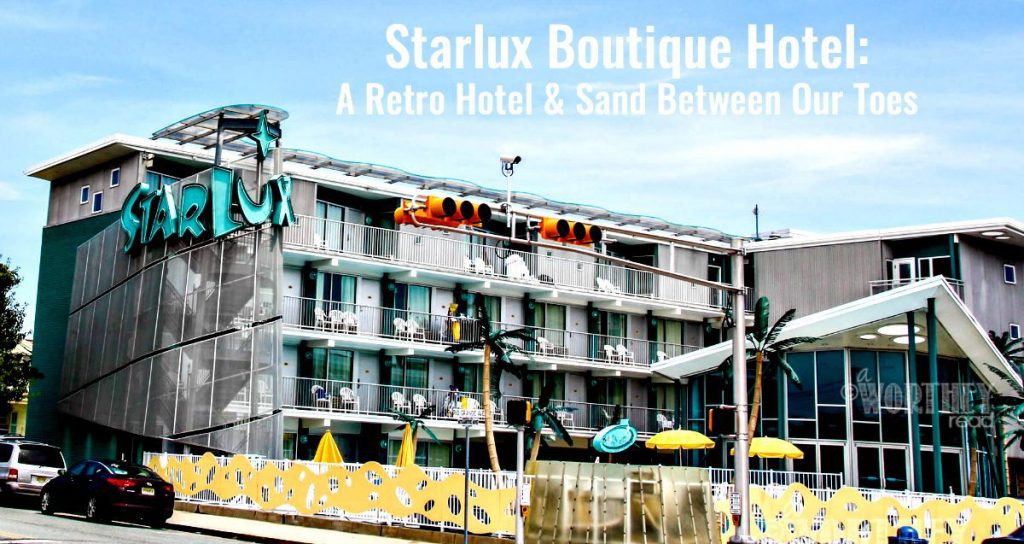 But since the Uber folks can only transport four passengers at a time our youngest boy and I felt like being adventurous. So we hoofed it to the hotel, it's only a 10-minute walk, no biggie. Plus, we got to sight see a little bit. Basically, we left Michigan with its intolerable rain and major mosquitoes infestation, and a few hours later we're beneath clear New Jersey skies, basking in 90-degree weather, enjoying the ocean breeze and a most wonderfully curious thing, no mosquitoes! This vacation is already shaping up nicely. New Jersey, so far, is being on it's best behavior.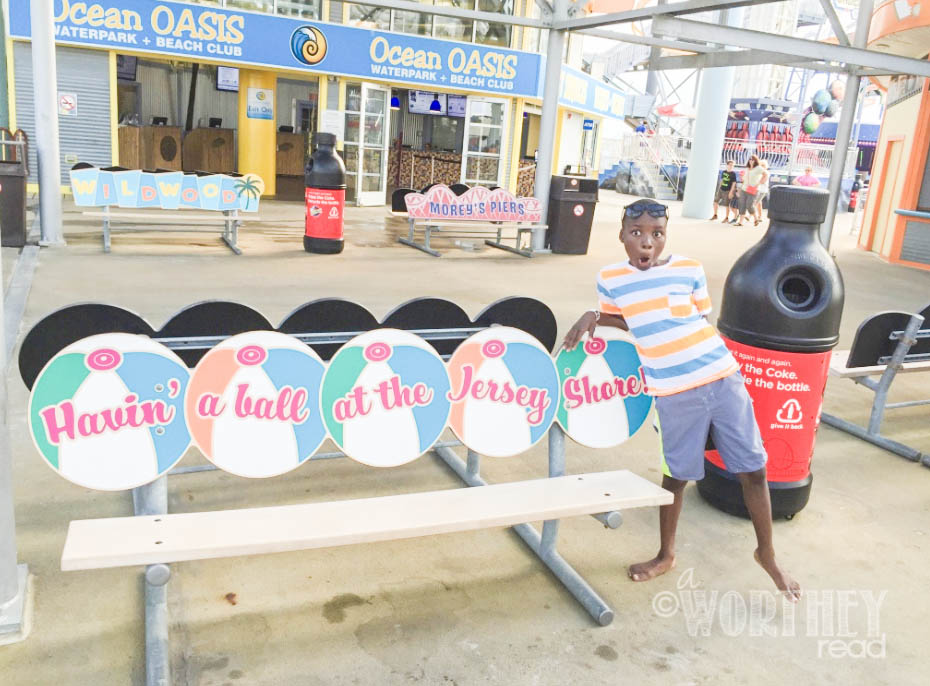 Morey's Pier Boardwalk
Picture this, one side of the boardwalk is lined with quaint shops hawking all manner of carnival wares; from food (Funnel Cake anyone?) to endless games and kitschy memorabilia.
Now, in perfect and aquatic contrast, on the other side of the boardwalk, you'll see undulating ocean waves, which ended up luring us down to the beach. Me and two of the boys raced down to see who could put their feet in the Atlantic Ocean first. Okay, even though I didn't win I still had a pretty good time racing the boys. And I must admit there is nothing quite like warm summer sand between your toes.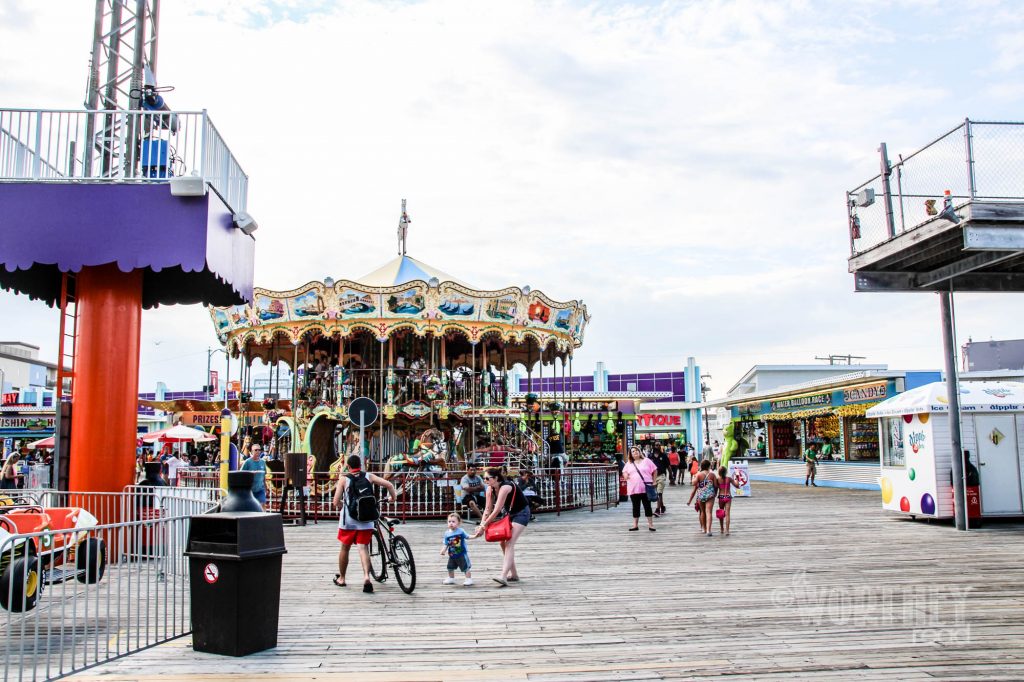 BeaverTails® are apparently on the Black Headed Gull's menu
If you spend enough time on the boardwalk you're going to eventually get hungry. The smell of food is unavoidably everywhere. Practically every couple of feet there's a restaurant with something yummy to sell you and that's a good thing. Inside our hotel room, there was this cool and very informative book titled, Where To Eat, Shop, Stay and Play in the Wildwoods by Exit Zero Publications. When you open up it is overflowing with all manner of entertainment options, can you say overwhelmed? But it is the food recommendations that will make you drool. While thumbing through the pages we encountered something we hadn't seen before, BeaverTails®. It turns out "beavertails" are a fried whole-wheat pastry kinda like a funnel cake or churro, except this one, is long and flat like a beaver's tail, hence the name. And, in addition to being topped with sugar or cinnamon, this tasty treat can be loaded with a lot of different toppings ranging from chocolate hazelnut spread and bananas or chocolate hazelnut spread topped with Reese's® Pieces and peanut butter. These babies border on dangerously addictive. No lie.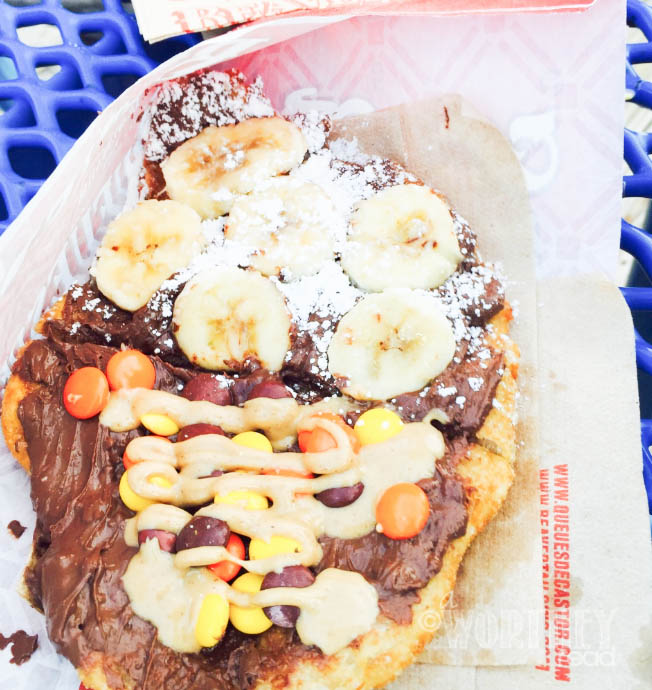 The BeaverTails® kiosk offers 9 different flavors, but you can also create your own combination of deliciousness. A funny story. Apparently, this unique dessert has expanded beyond the human palate, because just as soon as the server placed our order on the counter a squawking colony of Black Headed Gulls descended from above and made off with our BeaverTails. It was a feather and squawking bird drive-by (fly-by?)We laughed it off and the BeaverTails staff made us another order. Sadly, this wouldn't be our last encounter with these aerial food thieves, more on that later.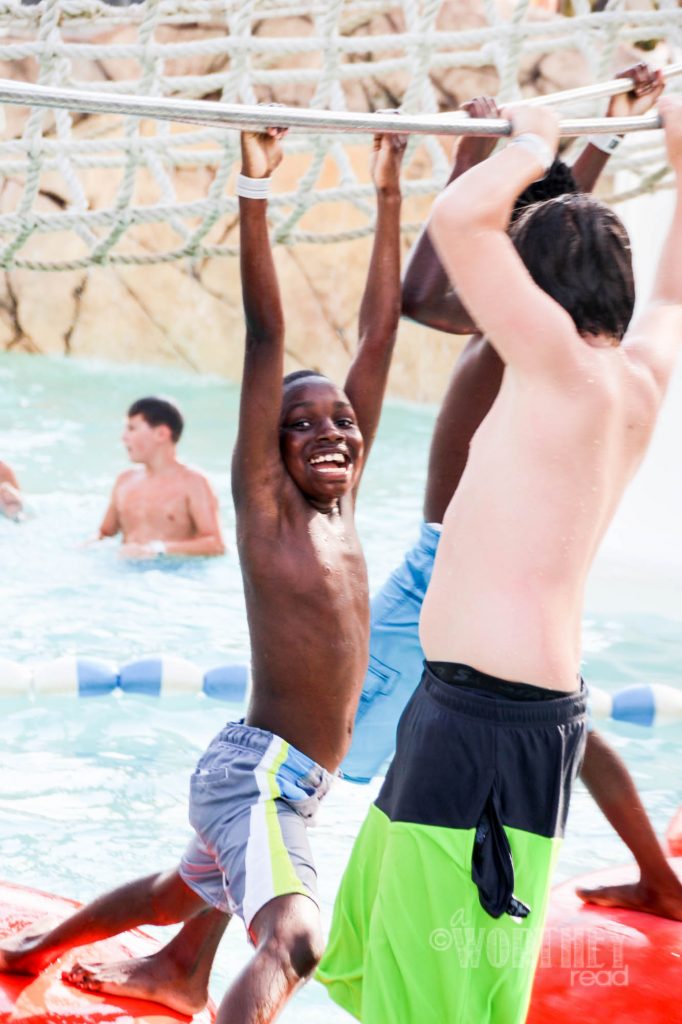 So many rides, all the time in the world and solar-powered kids
Onesday (Monday)
One of the reasons Morey's Pier is such a popular summer attraction has something to do with all of the rides. Yes, this is the little amusement park that could and does deliver on the fun. I have come to believe that having young children around keeps you young at heart, at least in spirit. The first day here we tackled the giant man-eating (not literally) wooden roller coaster The Great White in short order. Next up, Tat and the boys swallowed their collective fear and rode the exhilarating Sea Serpent. I held her purse and encouraged her every step of the way. Good husband, right? You betcha!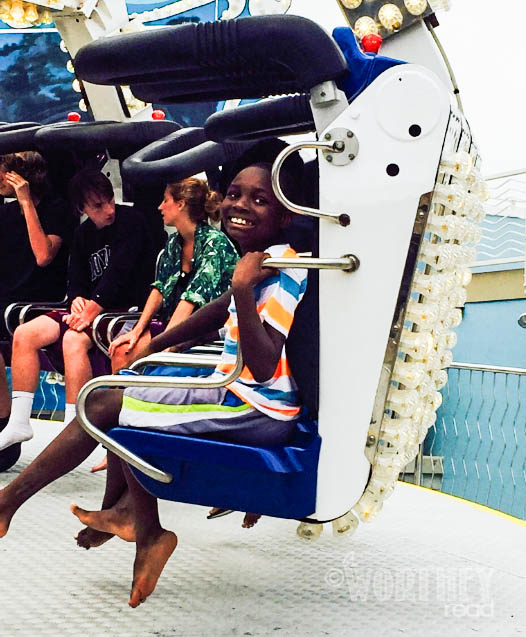 This monstrosity is a high-speed looping coaster and will exhilarate you with two 120-foot hills and take you upside down three times! Then do it again in reverse! At 55 miles per hour, this serpent strikes quickly. We grabbed lunch at one of the many burger joints before spending a wet and refreshing time at Raging Waters & Ocean Oasis. Like most kids, our boys love getting wet. And splashing around in the water when the summer sun is high and hot in the blue shy this is a perfect way to cool off. The wife and I pulled a fast one and grabbed ice cream unbeknownst to the boys and we ate all of the evidence. When we got back there wasn't a shred of evidence in sight. And of course, we felt a little guilty… no, not really. But please don't tell.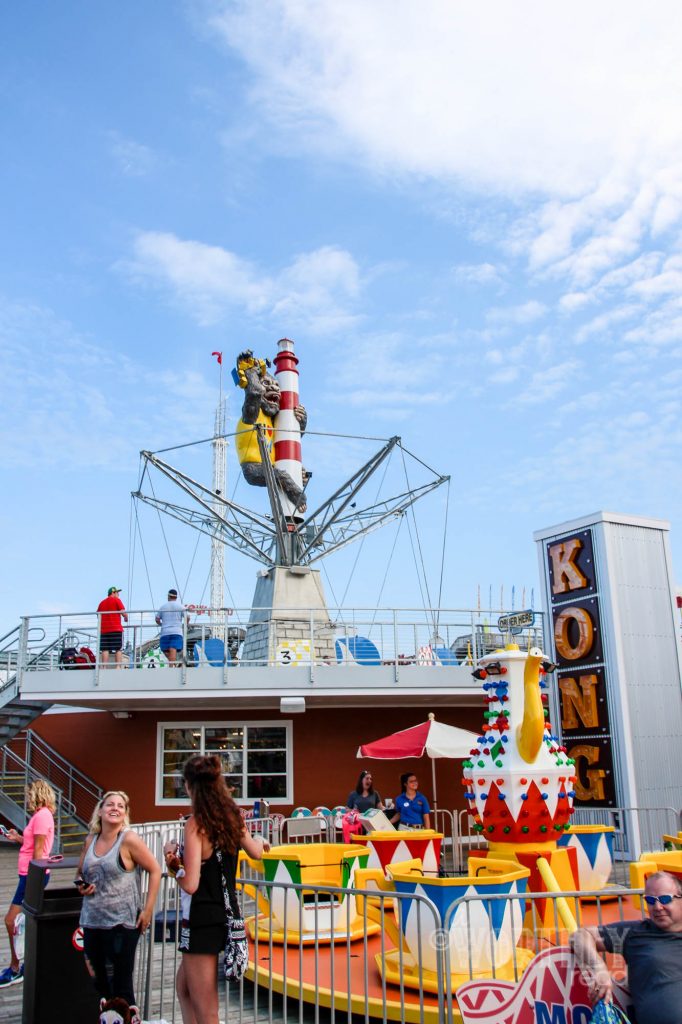 After a couple of hours of splish- splashing around and a change of clothes we rode the Giant Wheel. This gigantic 156′ Ferris Wheel is fun of the low-speed kind. It is a welcome contrast to the high-speed, nerve fraying intensity of the bottle rocket rides the boys live for. Later we all wanted Mexican food for dinner so we ate our fill of south of the border good eats at the Taco Joint.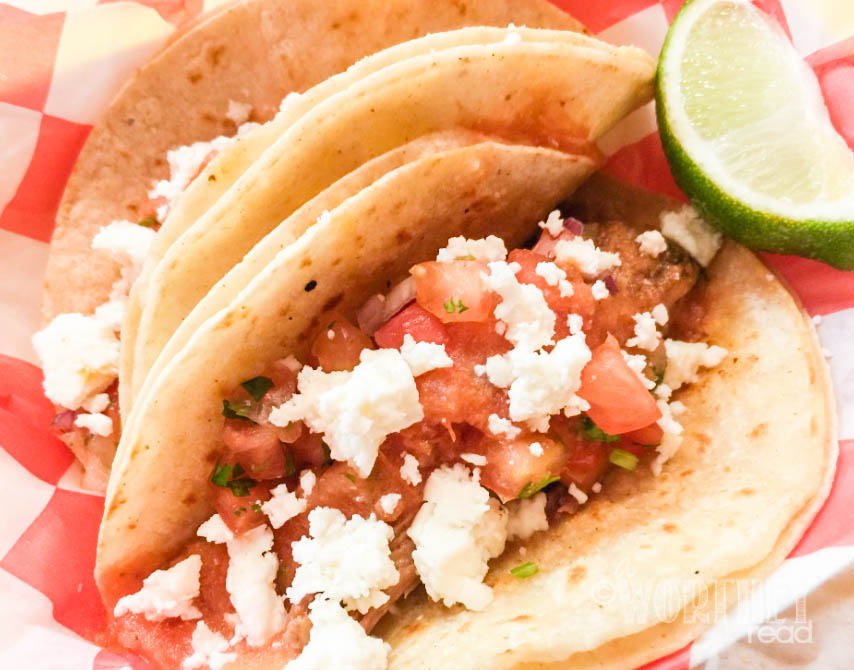 Needless to say, we left very impressed, totally worn out and very full. Later, back at the hotel, we were beat. It had been a long day and after showering we were all in super chill mode and nobody felt like doing much else. So, we relaxed and broke one of our long-lived traveling cardinal rules, we ordered pizza … from Dominoes. Gah! Our long-standing vacation tradition is to not eat at places we have access to at home back in Michigan. But due to an over exertion of fun in the summer sun. Oh well. I think the travel gods on high will find it in their hearts to forgive us.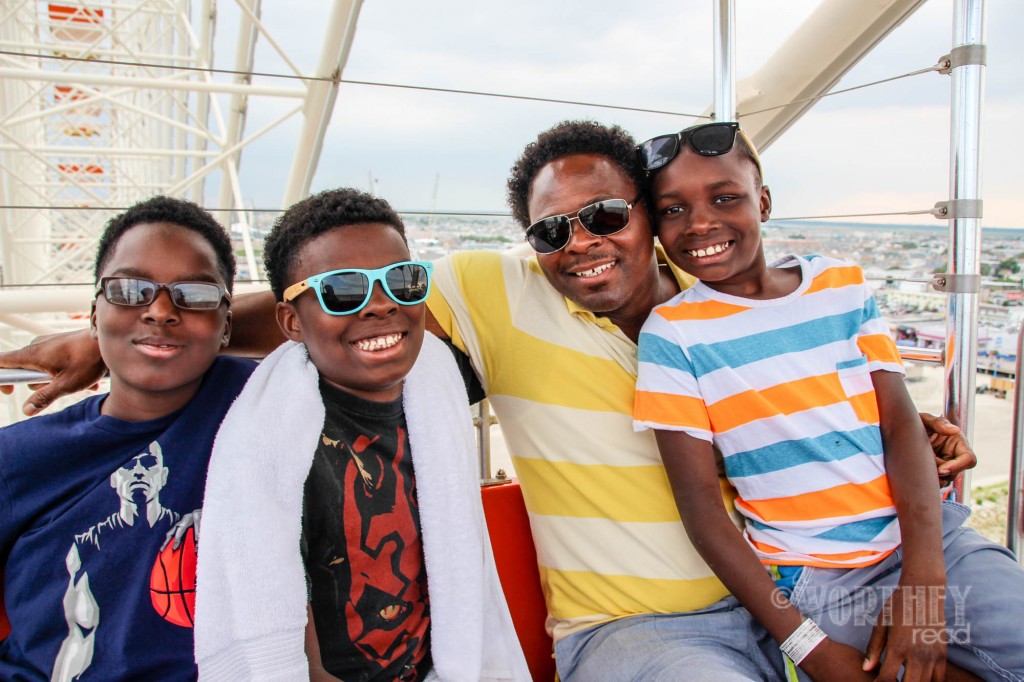 Day Twosday (Tuesday)
Our youngest and I were up early, way before the other sleepy heads. So we snuck out and checked out bicycles from the hotel (they're free) and hit the boardwalk for some early morning pedaling, they even provide helmets for the kids. From the boardwalk the view of the sun coming up over the Atlantic was amazing, wouldn't mind waking up to this view every morning. We rode from one end of the boardwalk to the other and back again. Hotel policy states we can only have the bikes out for an hour, but an hour is plenty of time. Biking the boardwalk, highly recommended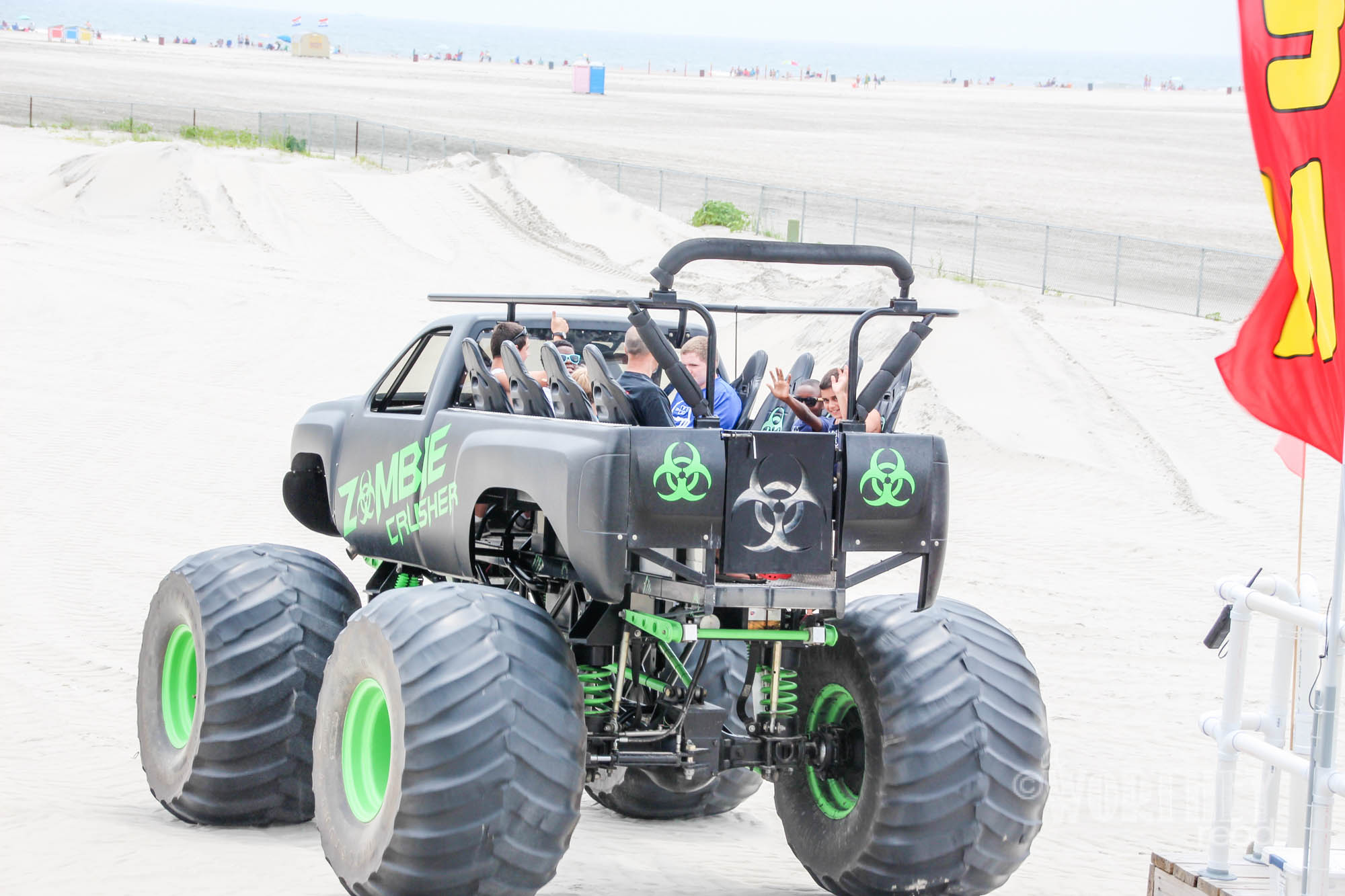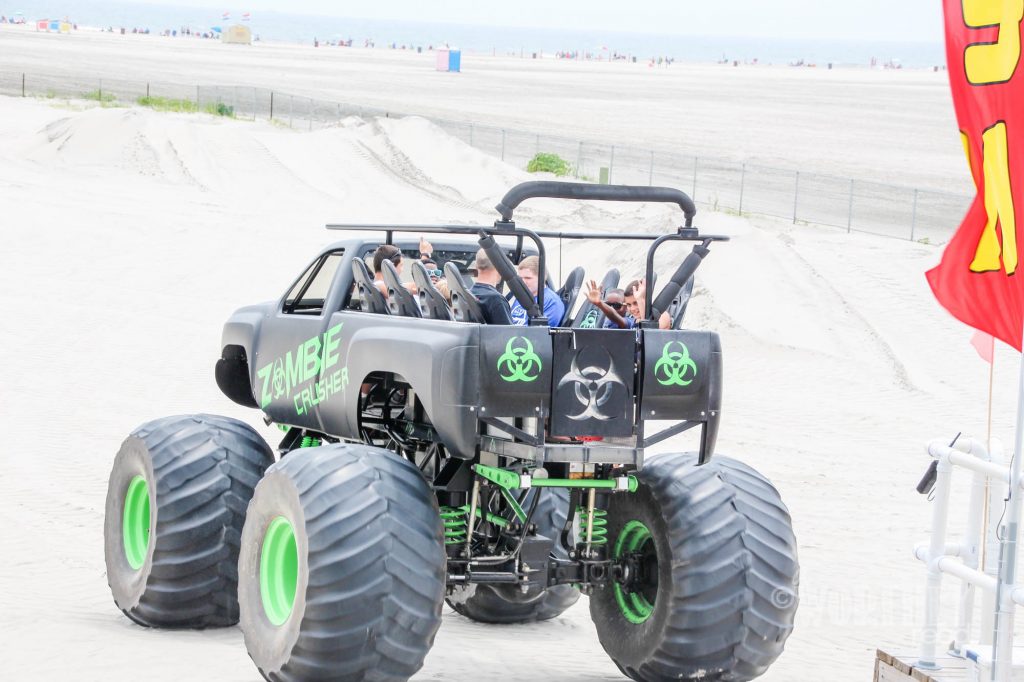 After we rallied the rest of the family we spent a few hours at the beach lounging at the beach. Next, the boys went for a wild ride in a Monster Truck. After this hair-raising adventure, the boys climbed inside ginormous beach balls and crashed into each other (and total strangers). And even with all of the things we did there was still plenty more to do. We're gonna have to come back for more.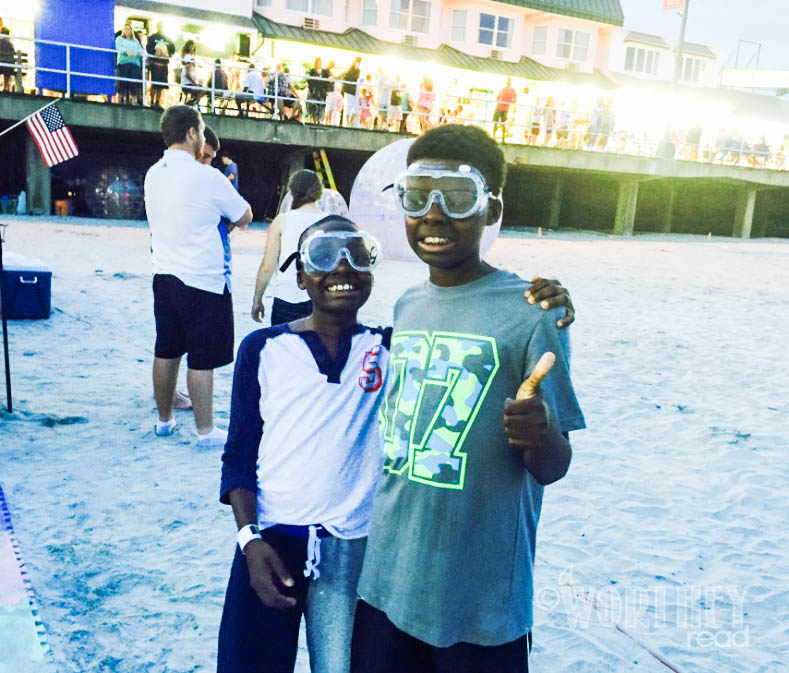 Now, it was lunchtime and Curley's Fries is a must foodie stop, and if you're going to eat the hand-cut world-famous fries you gotta have the lemonade Shake-Up to wash it all down.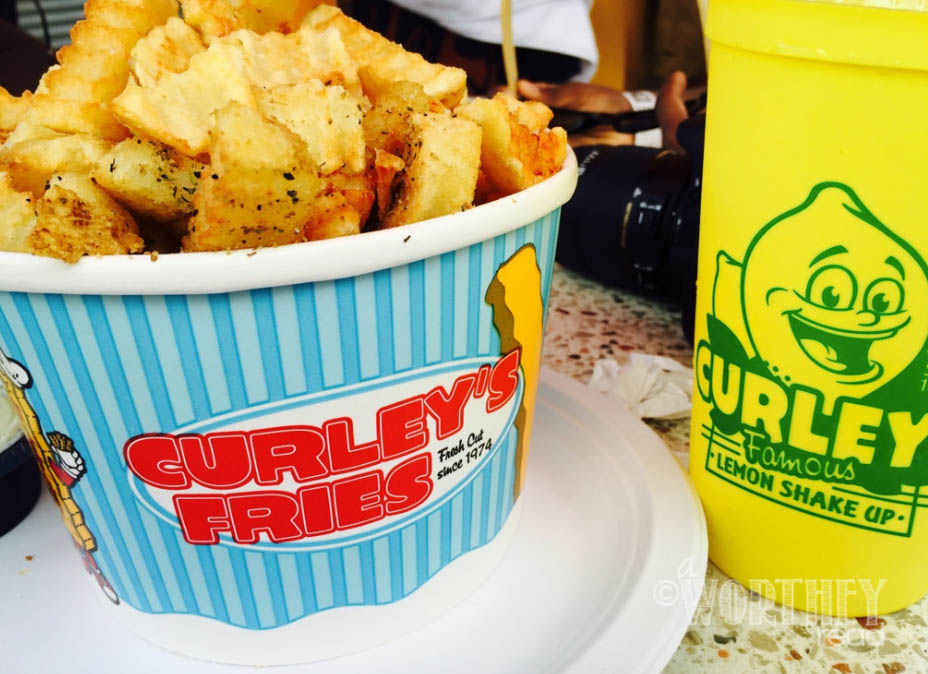 Totally good eats. After a quick lunch, the boys are ready for more rides. Really? Really more rides? Where do they find the energy?! I think our kids are solar-powered. I really do.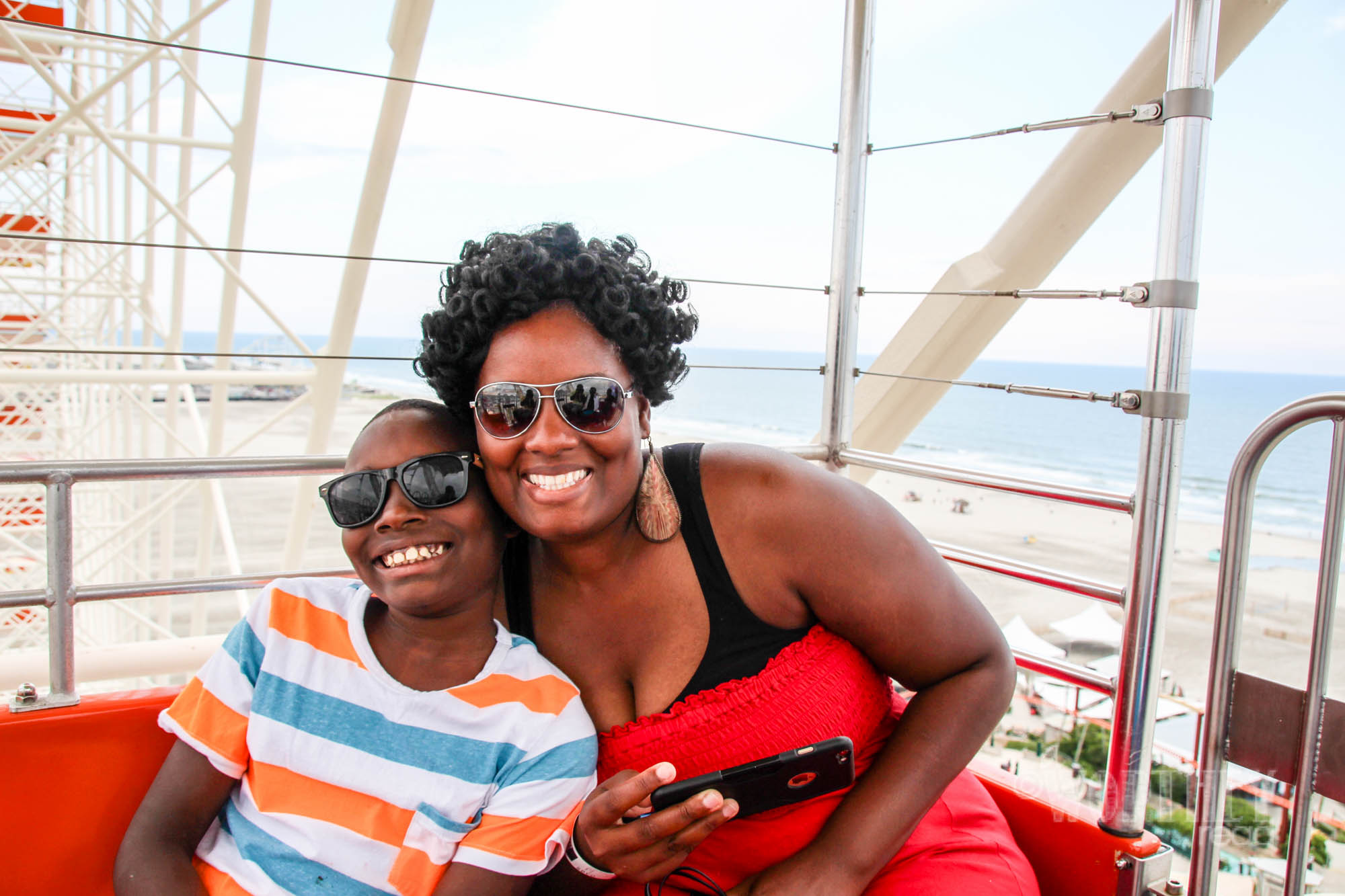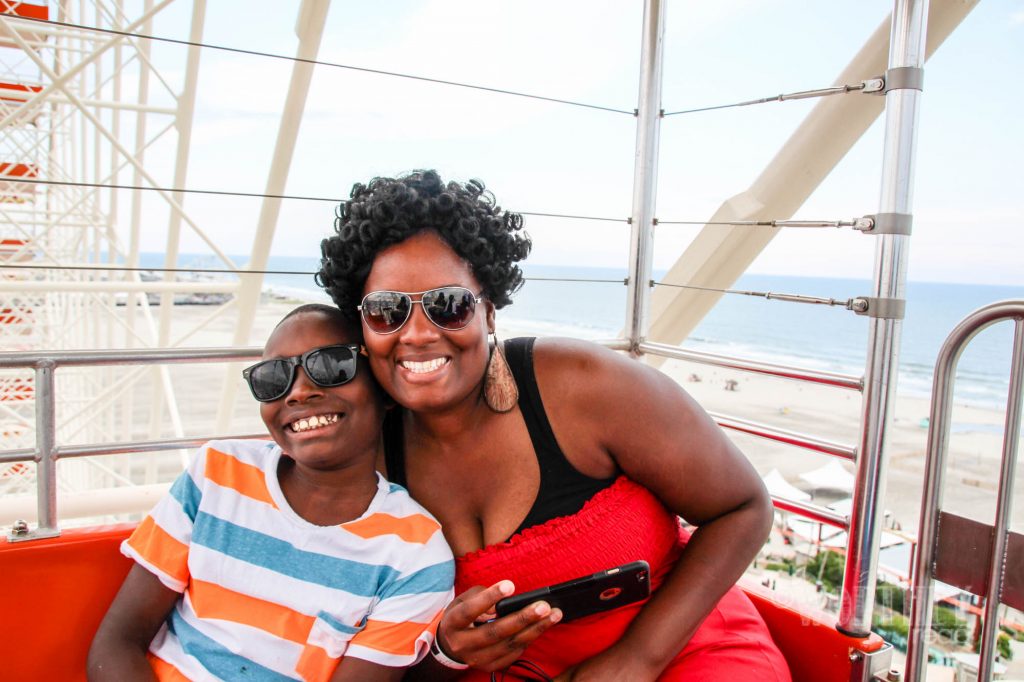 Up next, the Maelstrom. This ride is total electronic wizardry. A high technology, major adrenaline-inducing thrill ride that will spin you as you've never spun before! It takes you upside down and round and round. And our boys rode it four times! That's one of the big bonuses about visiting smaller theme parks, the lines for rides aren't quite so long. You won't spend an hour or more waiting to experience a 20-second ride. We also played several games and nobody won a single prize because apparently, we're all monumentally horrible at carnival-type games… but give us some video games and we'll show you a winner.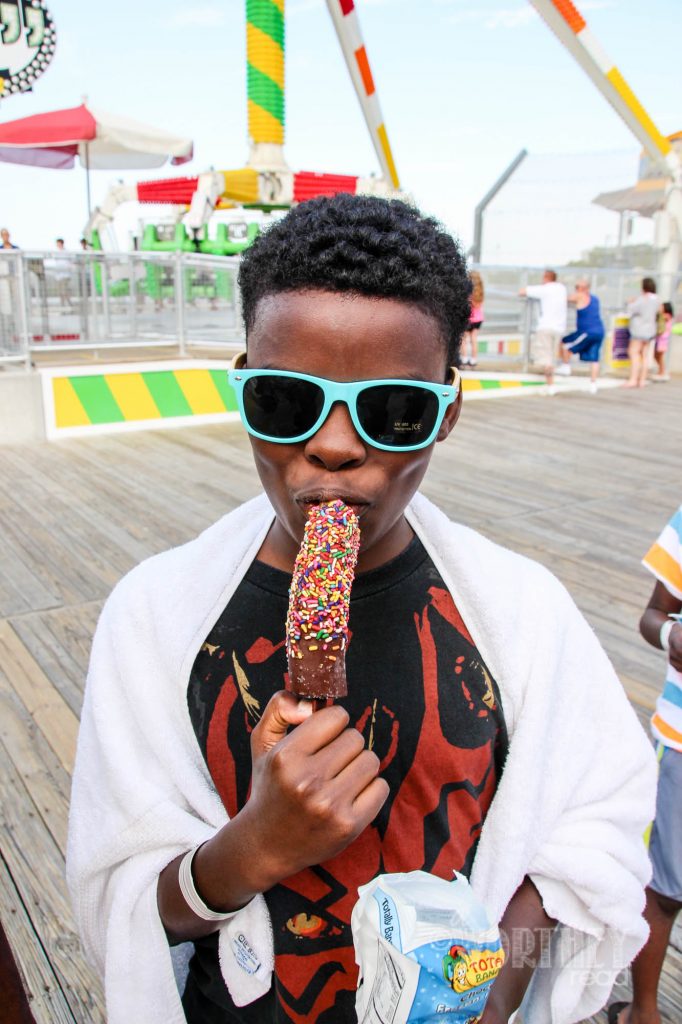 After more games and lots of picture-taking (and a big bucket of Johnson's Popcorn) we ended our time at Morey's Piers with a quick bite at Mack's Pizza. Word has it there is a pizza rivalry between Mack's Pizza and Sam's Pizza Palace and although we didn't try Sam's Pizza the pie at Mack's was pretty darn good. Hot? Yes. Cheesy? Yes. Delicious? Are you kidding me? YES!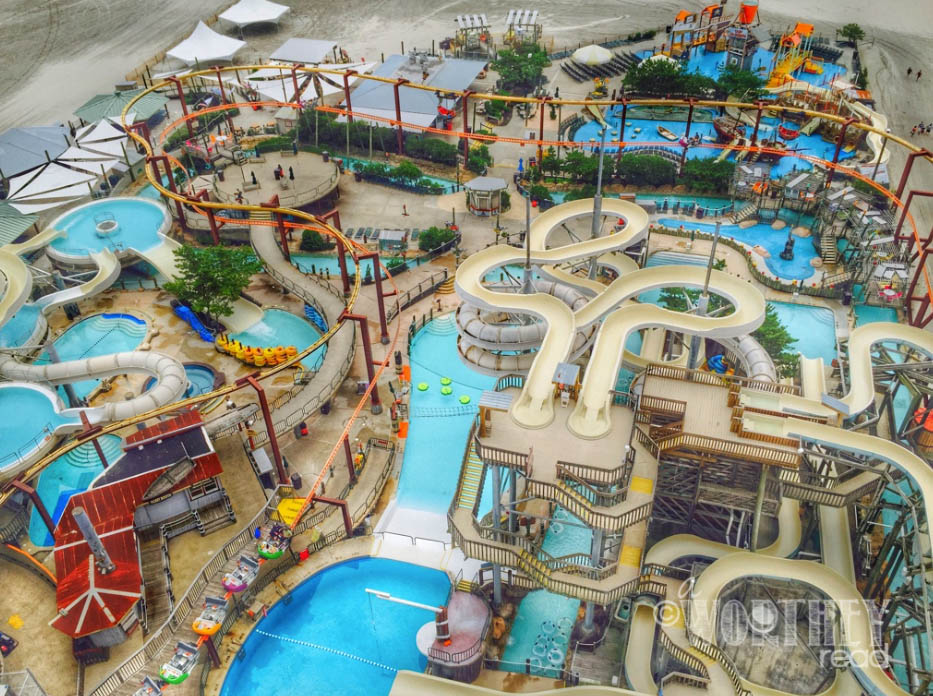 I have a feeling we'll be back and next time I will have to try Sam's pizza just to taste for myself what all of the foodie fuss is all about. Goodbye, Wildwoods see ya' next time! What a blast!