Get ready for the must see action-packed Thor: Ragnarok movie with our cocktail countdown. Try The Valkyrie cocktail, made with vodka, mint simple syrup, and blue island schnapps. We're also sharing a few details on Tessa Thompson's role as Valkyrie down below!

Thor Ragnarok | The Valkyrie Cocktail
Today we're paying homage to Marvel's continuing superhero saga Thor Ragnarok with our cool, blue, and minty The Valkyrie Cocktail. And please, be careful with this one, because much like its namesake, The Valkyrie may just kick your butt. Recently the Mrs. traveled to Los Angeles to attend the Thor: Ragnarok Premiere, (you can read her review on the Thor: Ragnarok movie here).
So, who is this Valkyrie anyway? I am glad you asked.
You did ask, right? Anyway, here goes. The back story goes something like this, Valkyrie is the Norse goddess hand selected by Odin to Ferry slain warriors of honor from the battlefields of Earth and Asgard to the halls of majestic halls of Valhalla. According to Nordic legend, it is said only half of the valiant dead go to Valhalla and the other half go to the goddess Freyja. But, in the Marvel Comic Universe the story of Valkyrie takes a few twists and turns. Basically, Stan Lee and company don't always stick to the plan. Admittedly, there's a lot going on in the Marvel universe and to get the full story you're going to have to see the movie.
When I was much younger, I was an avid comic book collector, and even though I am somewhat familiar with Valkyrie, all bets are off when it comes to Marvel's current film adaptation. However, make no mistake my inner geek is over the moon about this latest Marvel installment. So, mark it on your calendar, Thor Ragnarok hits theaters November 3, 2017. And to celebrate we're creating our own superhero inspired lineup of delicious cocktails based on the cast of characters in the Thor Ragnarok movie.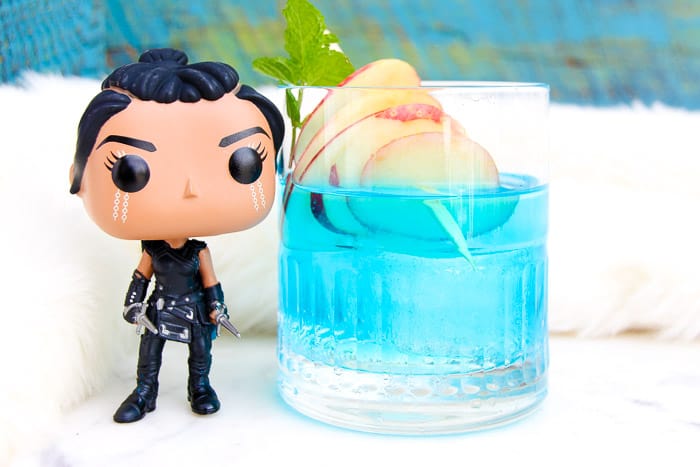 First up, our The Valkyrie Cocktail. This is a delicious cocktal, with fresh and crisp Gala apples and a vibrant pop of mint. I will reveal the significance of the apples later. If your an Asgardian you may already know. Check out the complete recipe down below.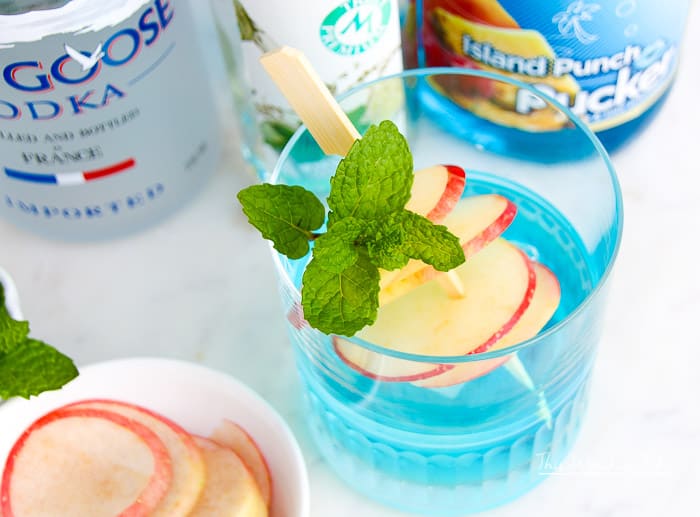 The Valkyrie
Ingredients:
1/2 ounce Mint Simple Syrup
1 1/2 ounces Grey Goose Vodka
2 1/2 ounces Blue Island Schnapps
Gala Apple Slices
Fresh Sprig of Mint
Large Ice Cube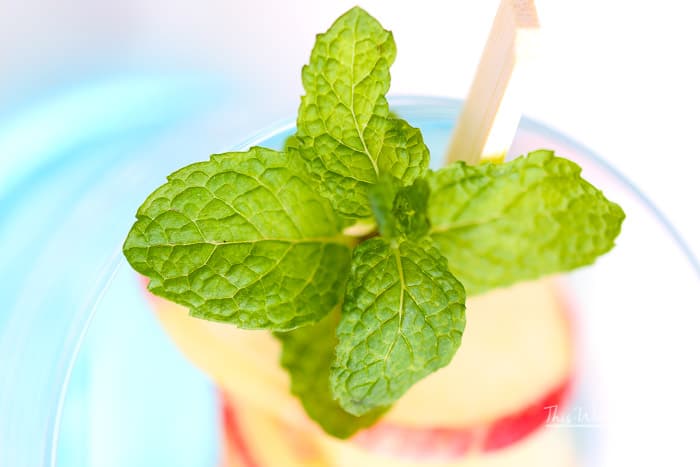 Directions:
Into a bar glass add the mint simple syrup, Grey Goose Vodka, and Blue Island Schnapps.
Fill the mixing glass with ice and stir vigorously with a long-handled bar spoon for about 40 seconds.
Strain into a standard rocks glass, add a large block ice cube and garnish with apple slices and a sprig of fresh mint.
Serve.
Drink responsibly, and never drink and drive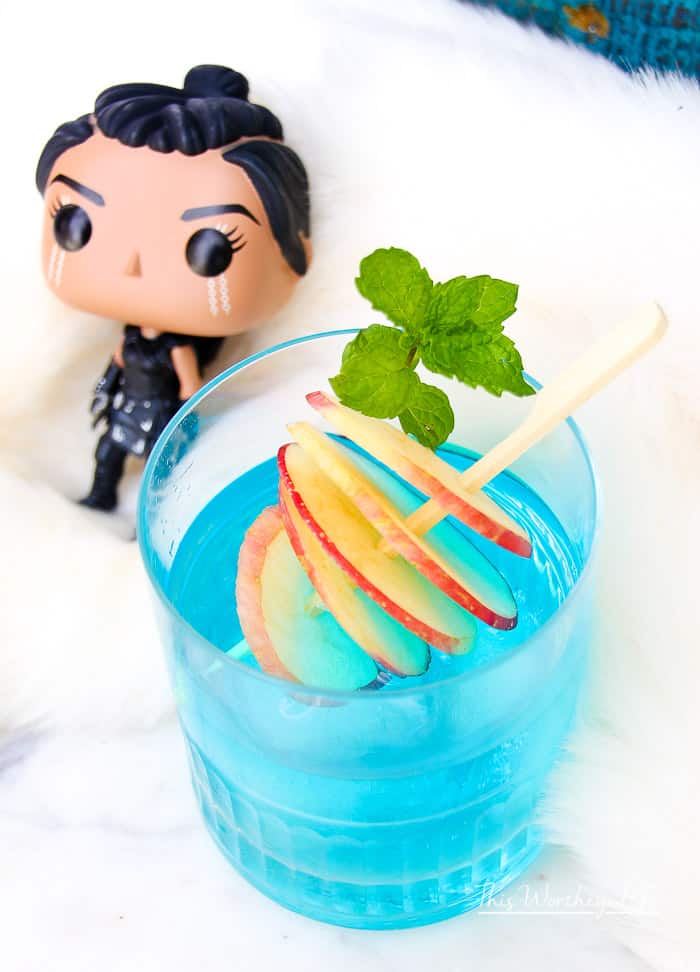 From Tatanisha: Tessa Thompson's role as Valkryie was empowering and bold. She wasn't afraid to stand up to Thor, and even Hulk. Valkyrie entered Thor Ragnarok with a bam, no-nonsense approach. Although she was rough around the edges, you could see still she had a heart. You just have to really dig to find it. In Thor Ragnarok, Valkryie goes on her own journey of embracing her past to be a part of Asgard's future.
Tessa was the perfect Valkyrie. With strong characters like Thor, Hulk, and Loki, I wasn't sure how she would be compared to this movie. And with Hela also making a dramatic entrance, I was afraid Tessa Thompson as Valkryie would get lost in the shuffle. However, with a brilliant director like Taiki Waititi, Tessa Thompson can stand shoulder to shoulder with the rest of them. And, I'm looking forward to the day Valkyrie gets her own movie (hint, hint Marvel).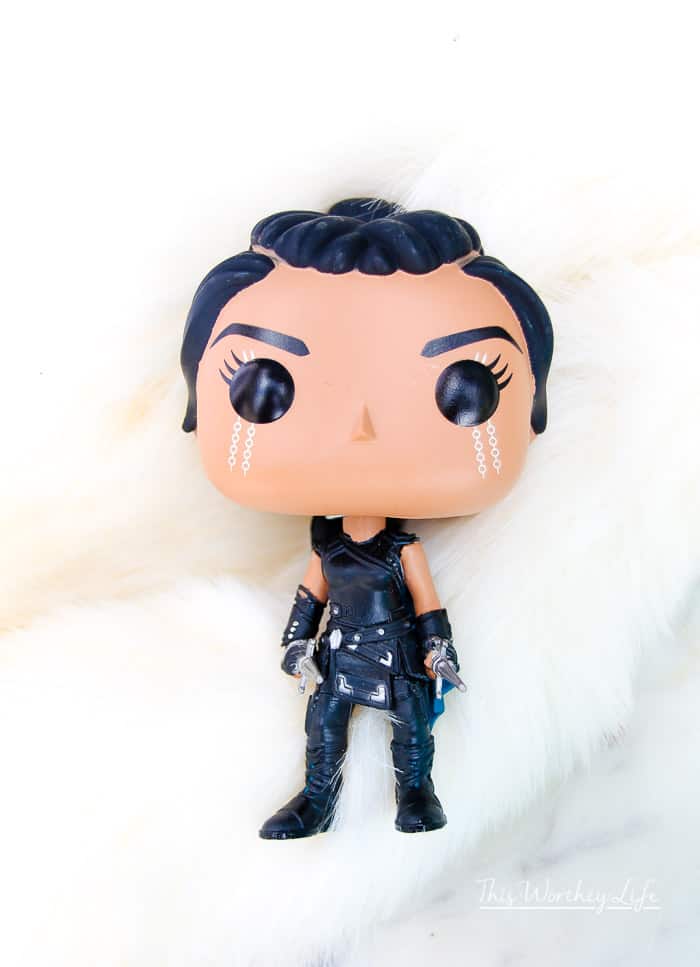 Get your own Pop! Marvel: Thor Ragnarok – Valkyrie Scavenger Suit
Thor: Ragnarok hits theaters on November 3rd, 2017! Are you planning on seeing it? Drop us a line below and let us know!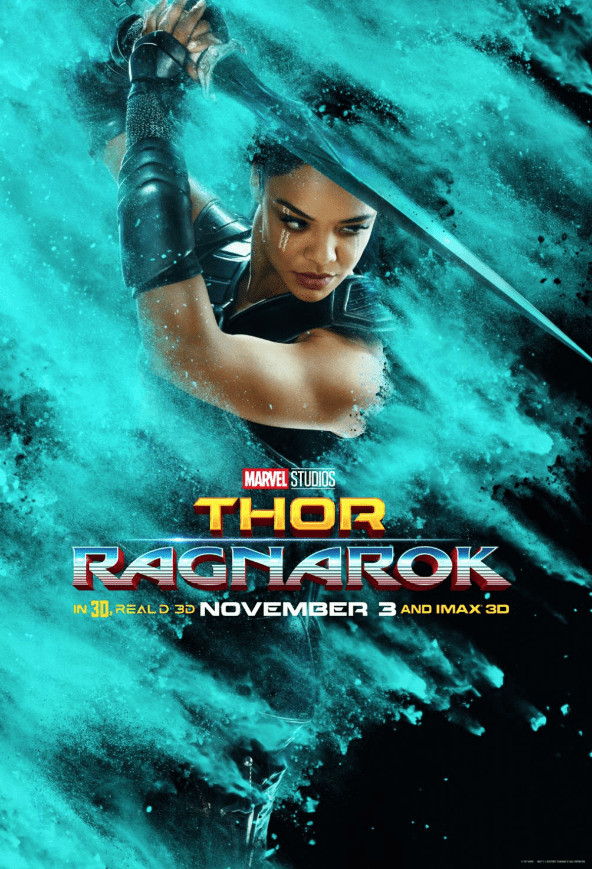 Be sure to pin this to your movie/cocktail board on Pinterest-