Are you planning a trip to Universal Studios soon with the family? I'm sharing my tips on the top things to do at Universal Studios Hollywood for boys. These same tips can be applied to Universal Studios Orlando as well!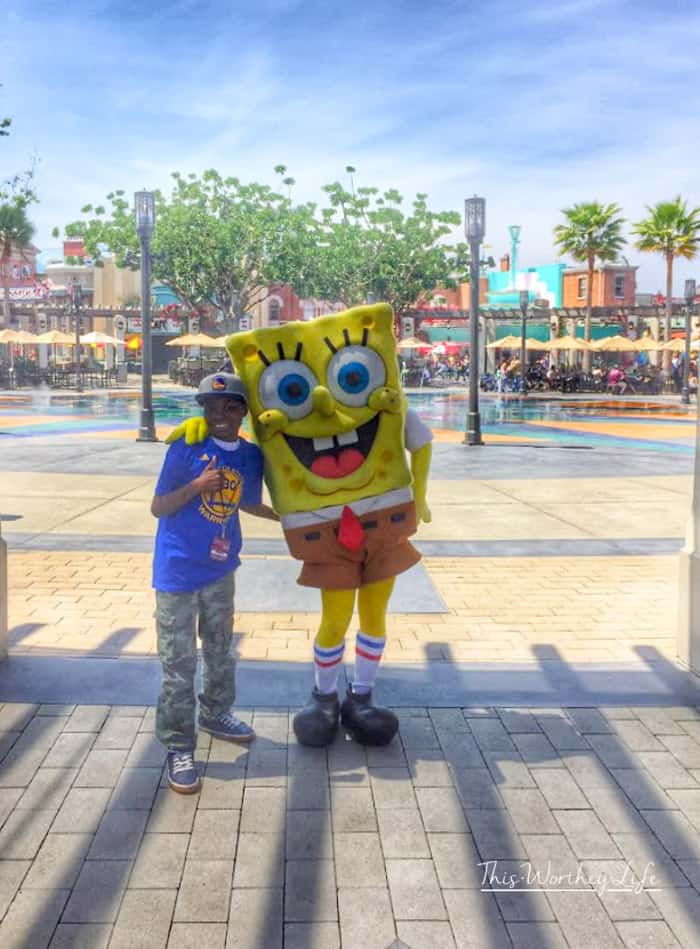 15 Top Things to do at Universal Studios for Boys
We recently took a trip to Universal Studios Hollywood on our last California vacation. However, these tips can be applied to the Universal Studios in Orlando as well. We have three boys, so it's only right to share 15 must do and see experiences at the park. Be sure to wear comfy shoes and keep these highlights in mind for your day at the park.
Front of the line ticket– Start out by grabbing these for your family, before you even enter the park- they only sell a set amount each day. These will get you right to the front of the line on each ride one time each.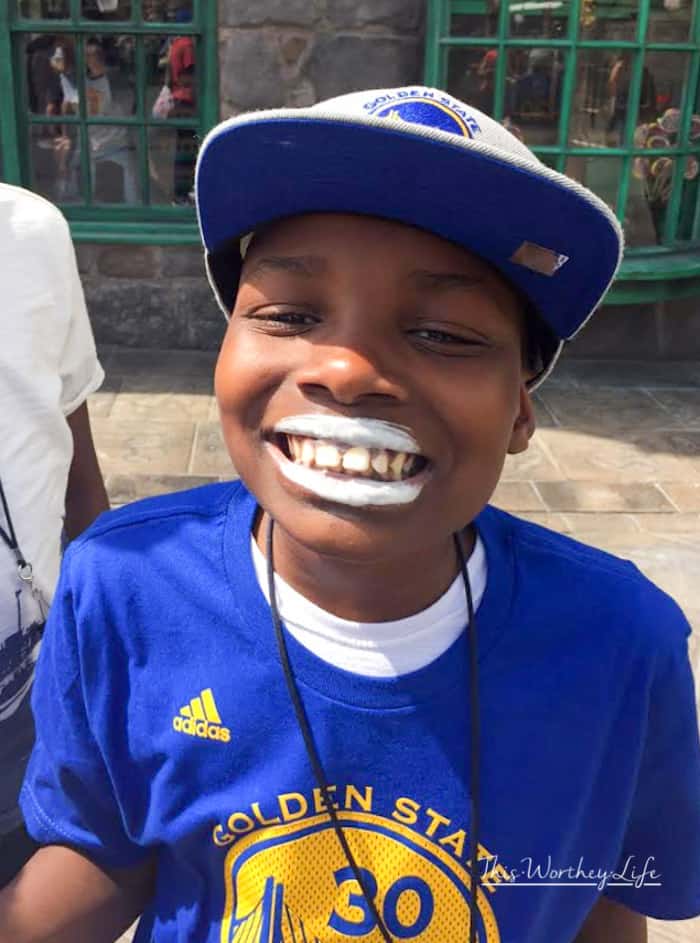 Universal Dining Plan– Your next stop should be to grab a Dining Pass to help fill those bottomless pits all boys seem to have! For $27.99 per person, you can get a Universal Dining Plan which includes unlimited Quick Service entrees, snacks, and Coca-Cola Freestyle beverages.
Fast and Furious– Do you and your guy feel the need for speed? Then this impressive attraction that is 3D HD experience on 360° screens and hits a thrilling high of 120 mph is where you want to be.
Jurassic Park the Ride– Dinosaur fans or those fans of the movie franchise will want to be sure and hit this journey through the modern day Jurassic period with realistic raptors, right before you plummet into the 84-foot water slide!
Universal Backlot Studio Tour- Get up close to behind the scenes in this attraction where you can view original set pieces and learn some studio history as you travel in a studio tour tram- there is even a night tour available.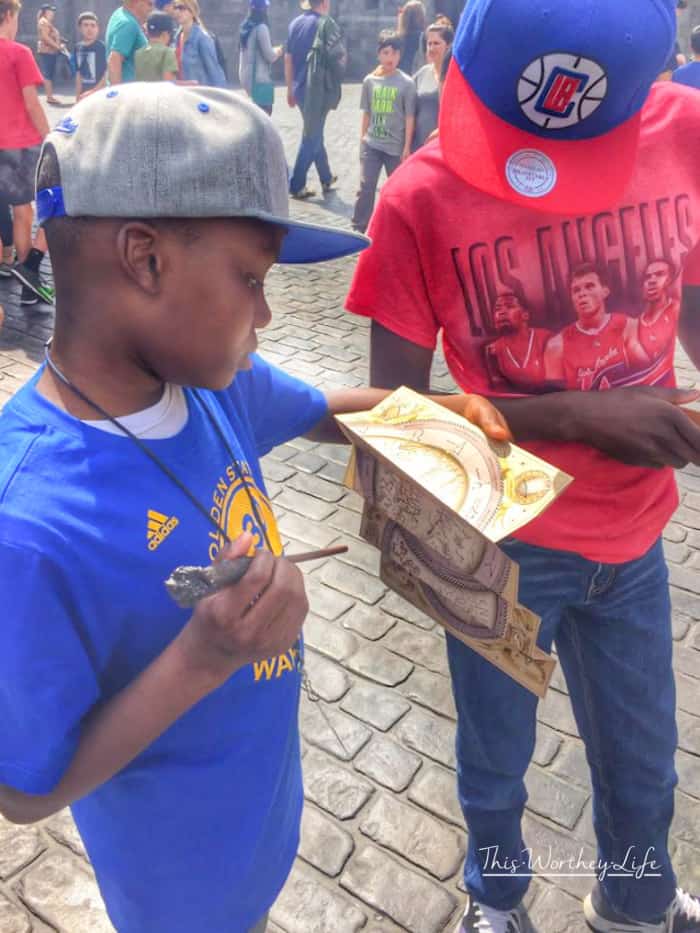 The Wizarding World Of Harry Potter– If you have little Potterheads in the house you will not want to miss this part of the park! Check out secrets, tips, and tricks of The Wizarding World HERE. And also this post: 9 Things To Experience At The Wizarding World of Harry Potter Orlando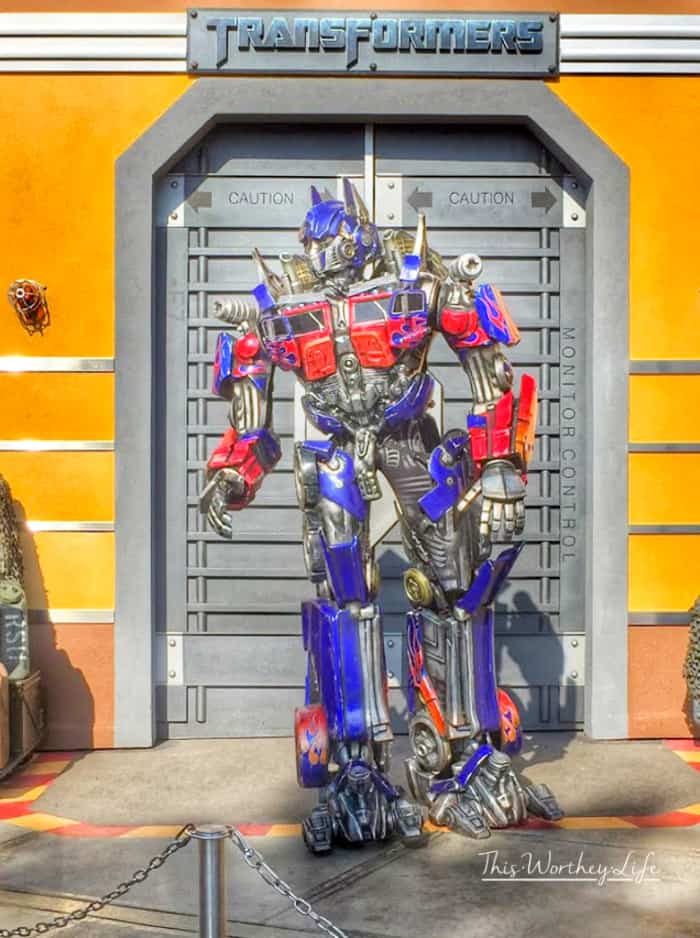 Transformers the Ride 3D- Most Boys love anything and everything Transformers this ride is no different, with 3D HD and flight sim technology they will truly feel like they are in the heat of the battle against the Decepticons.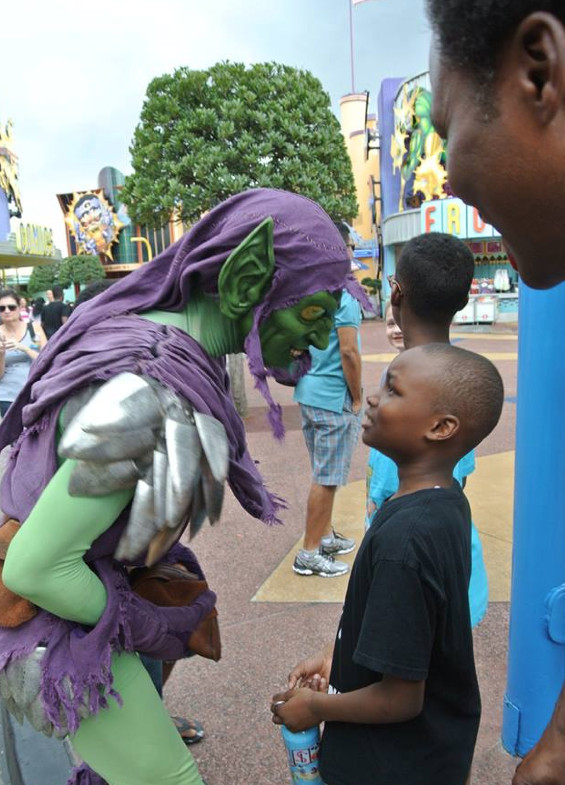 Characters in the Park- While the lines may seem daunting they really do move along considerably quicker than at most other theme parks – don't forget your autograph book and camera to capture selfies with Minions or The Cat in The Hat.
Universal's Animal Actors-Animal lovers will really enjoy seeing tricks done performed by birds, dogs, chimps, and more in this fun stage show.
Water Play Area- You will definitely need to cool down after a few hours of walking around the park, waiting in lines, and soaking up the sun- bring water shoes!
NBC Universal Experience- Find all kinds of props and wardrobe pieces from their favorite shows here on display.
Waterworld- Flying Jet Skiers, exciting plane crashes, and giant explosions are just the thing for action loving boys and this show won't disappoint!
Special Effects Stage- Rest your feet (this may be more for you than the boys) at this special effects show that reveals the tips, tricks, and secrets of movie and television special effects.
Minion Mayhem- Big and little boys seem to be crazy for Minion's, I know I am a huge fan. Don't leave the park without a visit to Despicable Me's Minion Mayhem where your guys can snap a selfie with Gru, enjoy a Minion dance party, and roll through Silly Fun Land.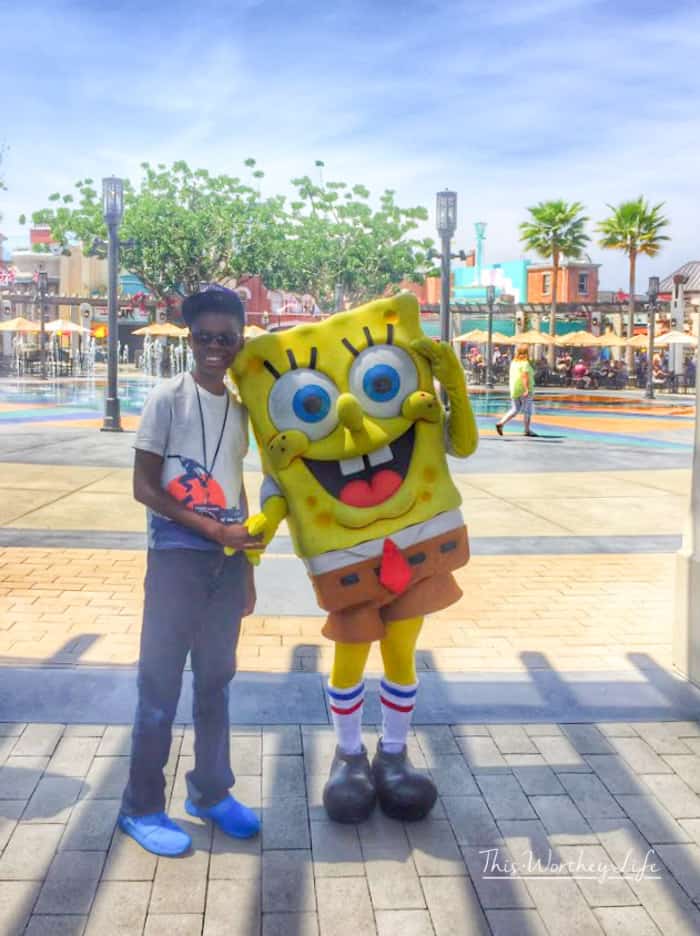 Cartooniversal- Here is a great place to pick up souvenirs emblazoned with The Simpsons, Spongebob, Dora, and Dr. Seuss- among other animated greats.