Are you planning a getaway to one of Michigan's popular destination spots, Traverse City, Michigan? Find out the best places to eat, things you can't miss, and where to stay.

Traverse City Michigan | Best Places To Eat + Where To Stay + Things To Do
As much as I love to travel, Michigan is home. Michigan is also home to quite a few hidden gems and great places to vacation. One of my favorite places for a quick getaway is heading up north to Traverse City. During the summer months, you can soak up the gorgeous views of Lake Michigan, attend the Cherry Festival, and the list goes on and on. In the fall, you have the luscious views of the color changes from green to burnt orange, and it's worth taking the scenic route; capturing it all.
Last year I had the pleasure of being hosted by Grand Traverse Resort and Spa and Traverse City Tourism to spend a few days exploring their resort and Traverse City.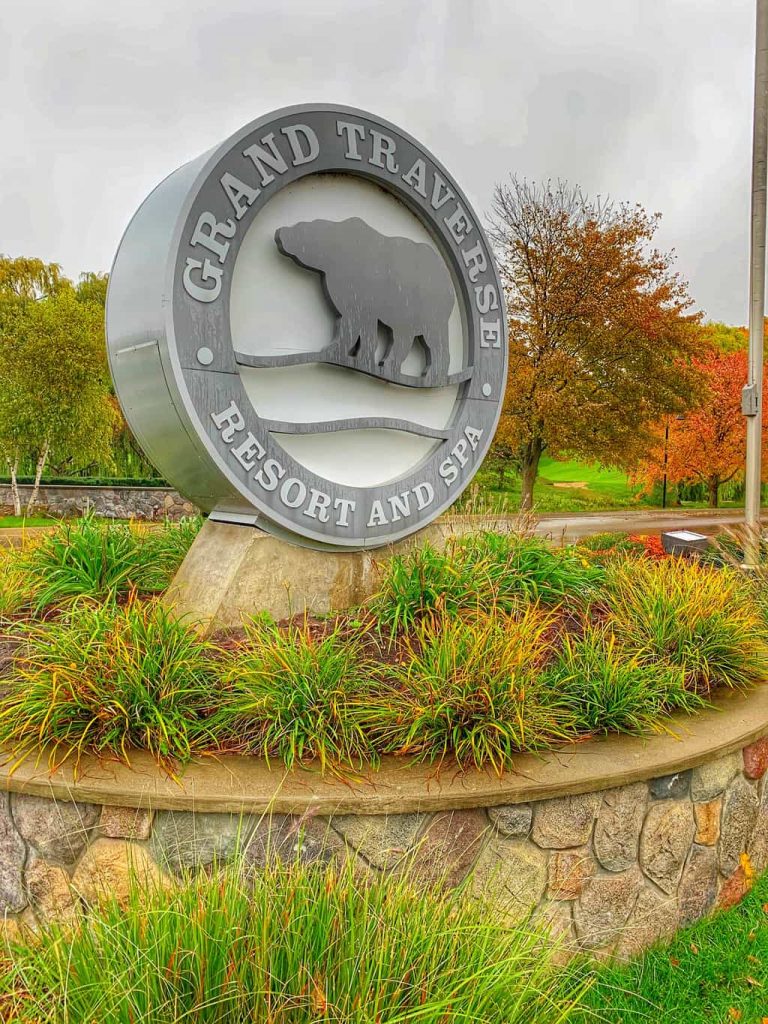 But before I share fun things to do in Traverse City, I have to tell you about how much I loved staying at Grand Traverse Resort. I arrived at the resort on a cold, fall night. If you know Michigan weather, it can go from nice to real ugly in a matter of minutes. Thankfully, if this happens to you while you're exploring Traverse City, there are quite a few things to do in the resort without stepping outside.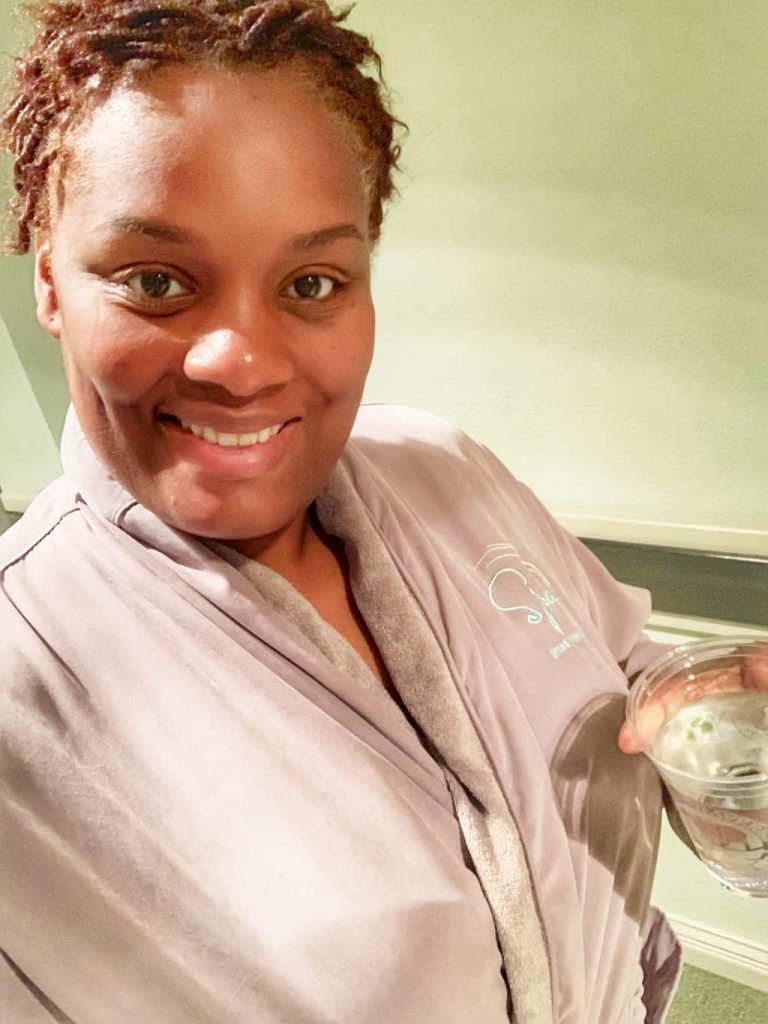 Spa Services. The Grand Traverse Resort and Spa is top-notch. During my stay, I was treated to a deep tissue body massage, and it was just what the doctor ordered. Not only did I feel welcomed in this space, but it was also relaxing. If you plan to stay at the resort, I highly recommend you check out the variety of spa services. I was told many of the locals, (even driving from Petoskey) come to this resort for the spa services.
Tennis, Swimming, Yoga, Golf, and more. This resort offers so many amenities perfect for solo trips; girls weekend away, guys trip and more. Plus, they have several shops right in the resort, so if you don't want to leave, you can shop to your heart's (or wallet's) content.
The resort offers activities to do winter, spring, summer, and fall. They also offer kid-friendly activities, making this resort perfect for families as well.
The food choices are stellar. As a foodie, I'm all about finding the best food to eat in each city. Grand Traverse Resort and Spa did not disappoint me. For lunch one day, we stopped by The Grille (located in the Clubhouse).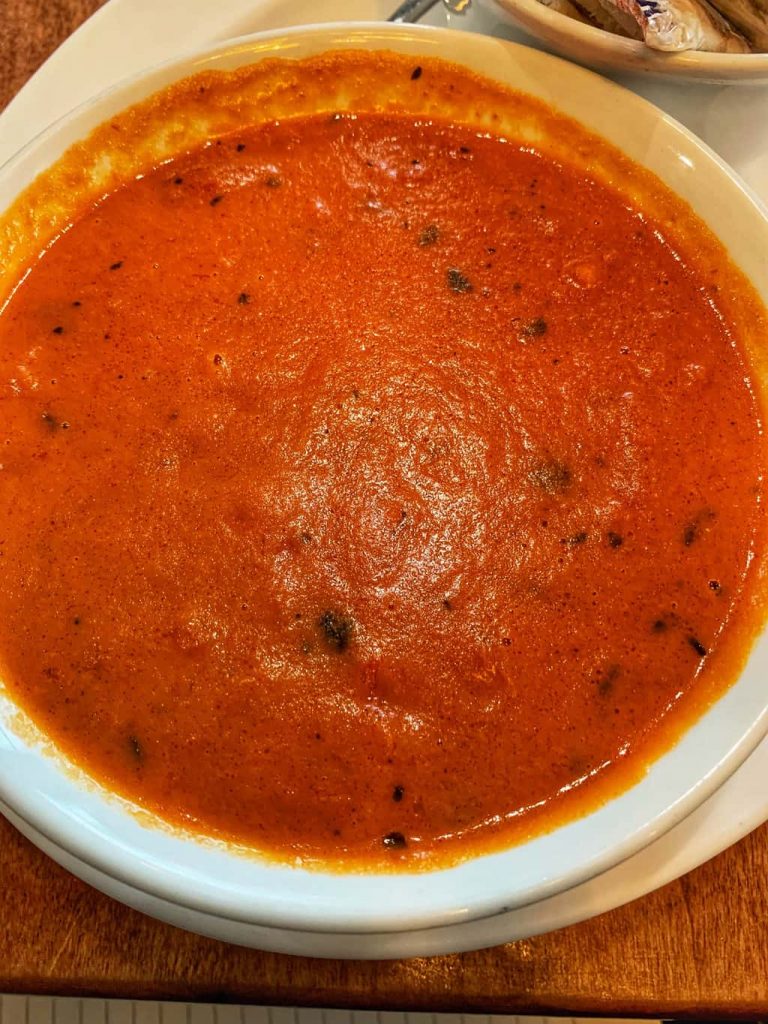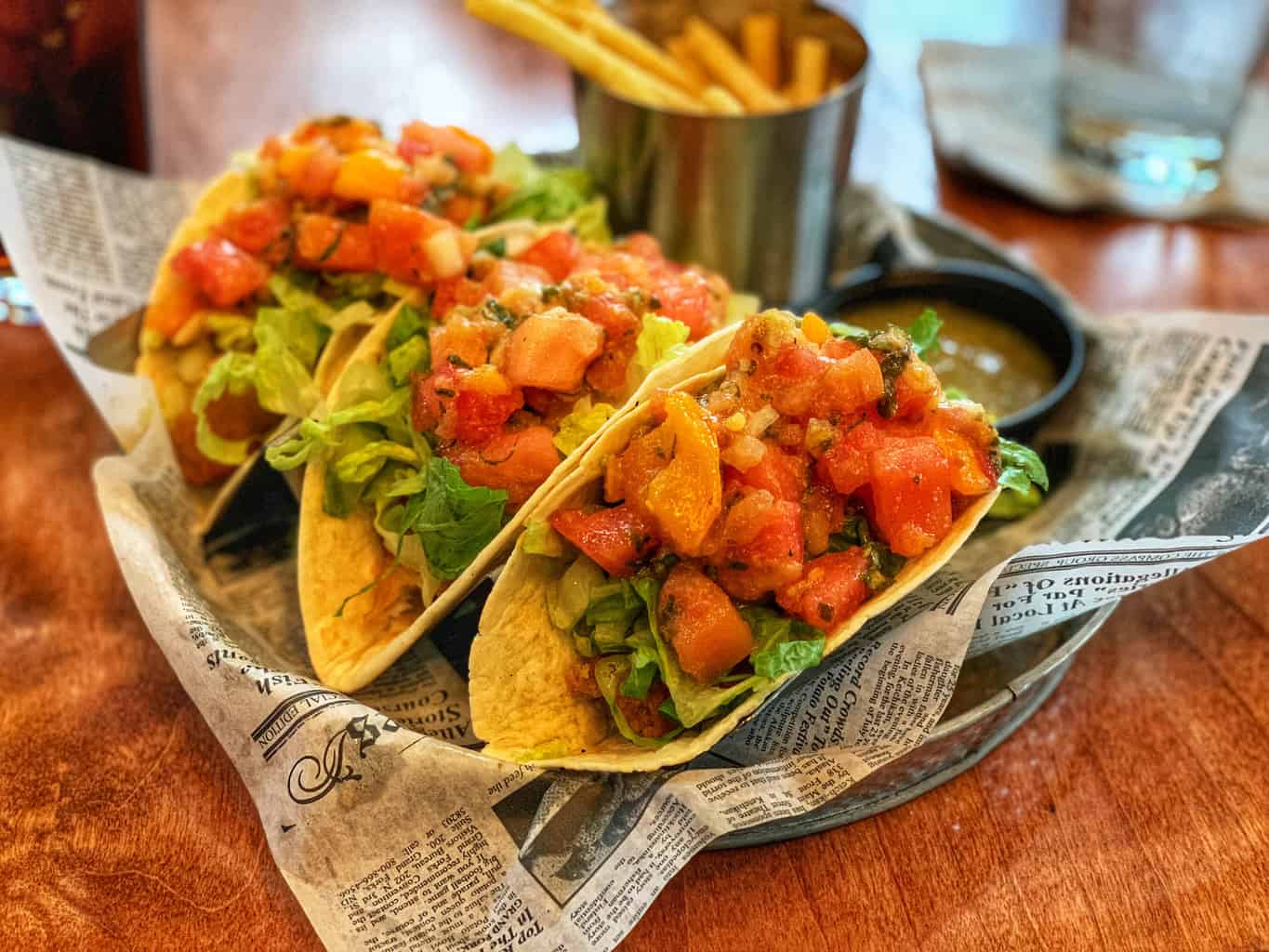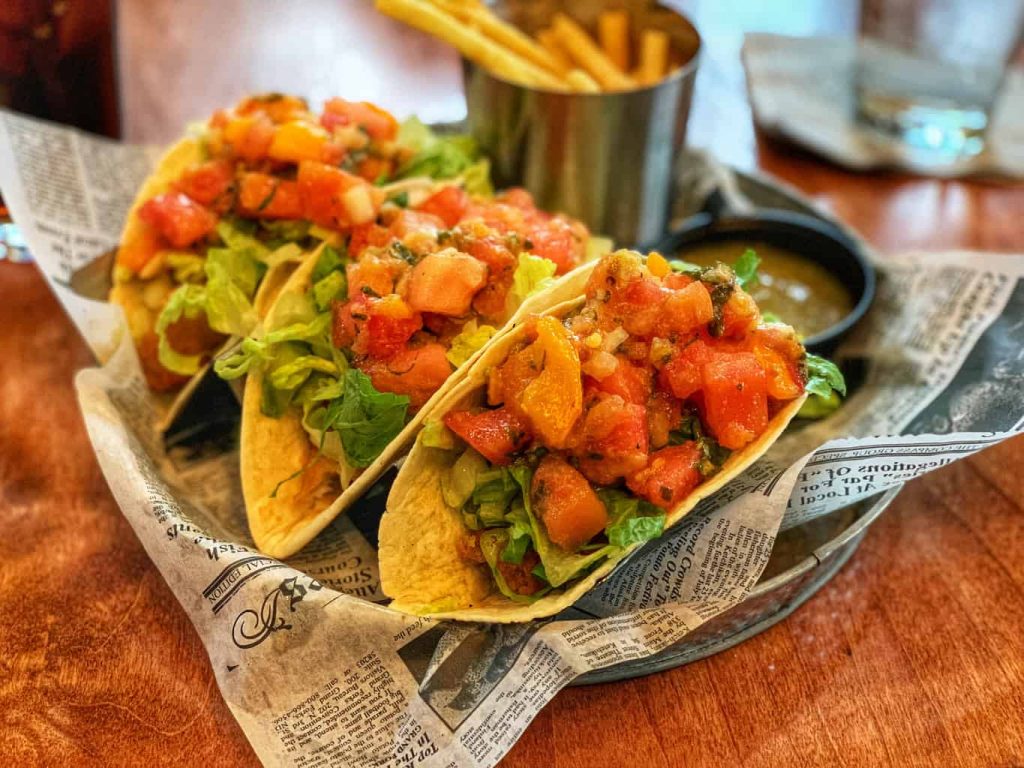 On our last night, we had dinner at one of the best restaurants at the resort, Aerie Restaurant. We sampled a variety of appetizers, and there wasn't one that I didn't like.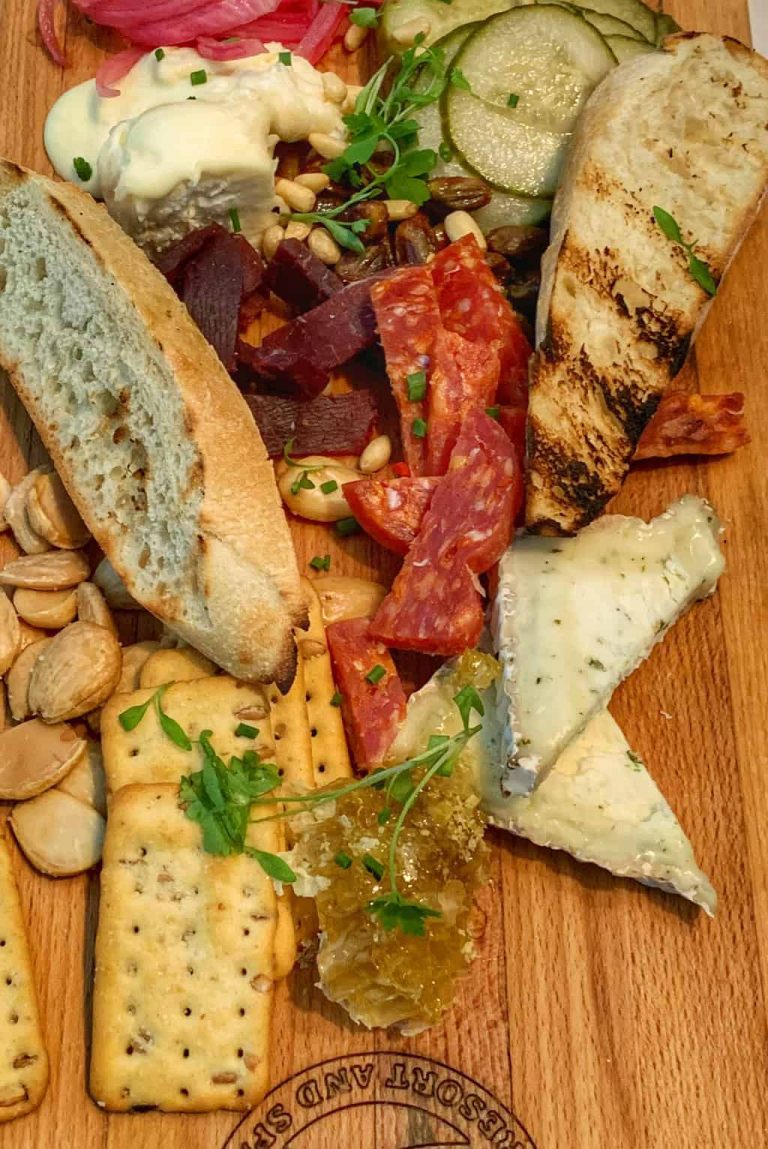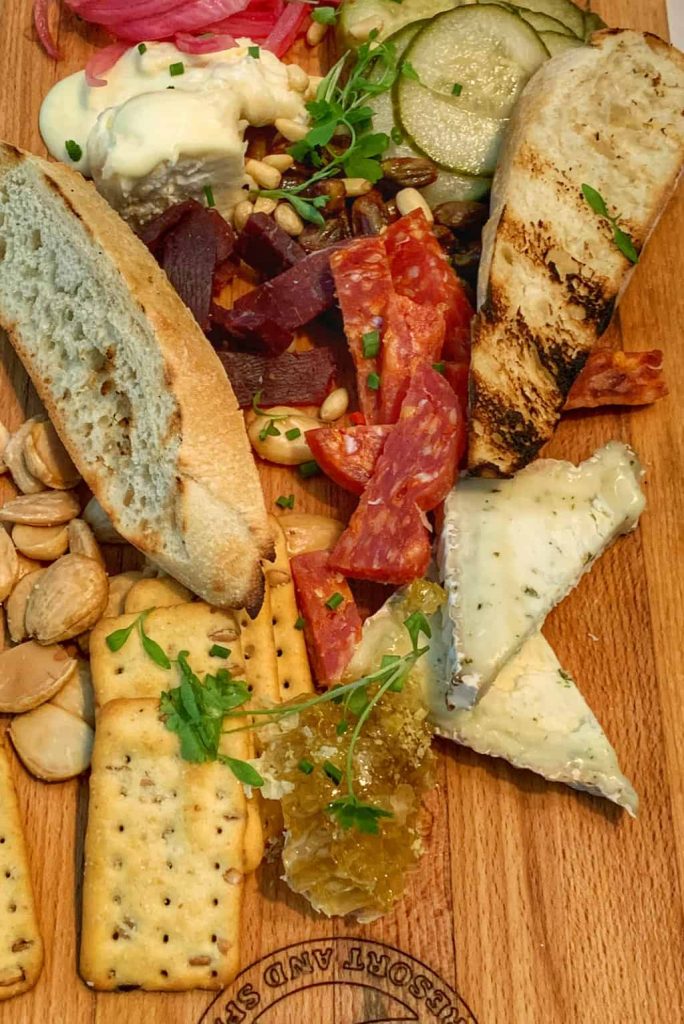 Artisanal cheese and charcuterie board: Detroit Street Brick and the Manchester Sopressata Calabrese and Bresaola.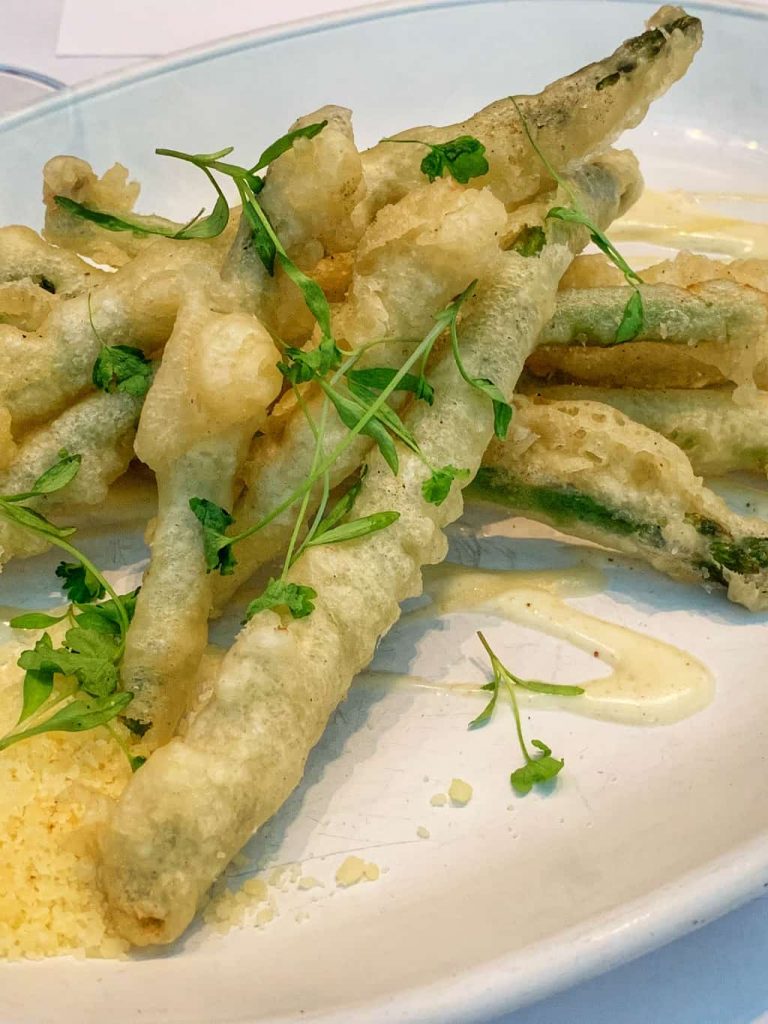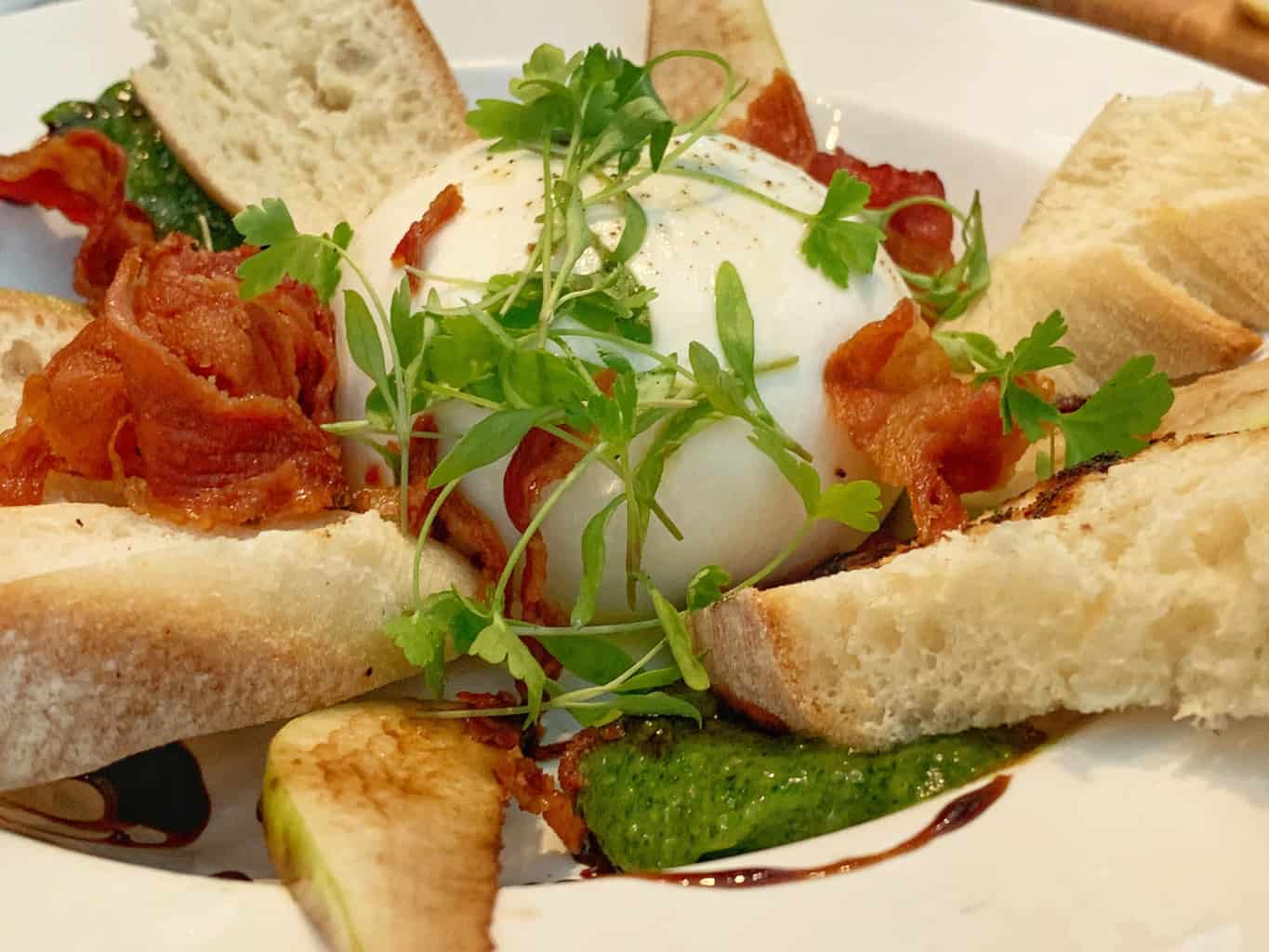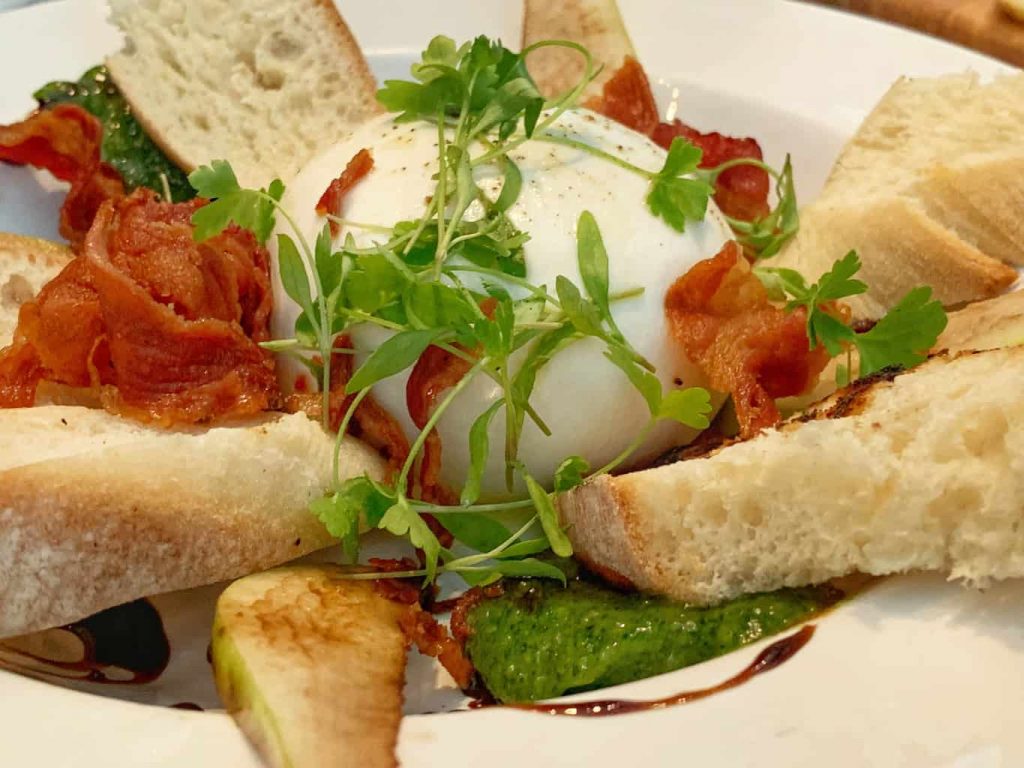 Burrata: Creamy burrata mozzarealla, pancetta chips, argula pesto, balsamic glazed pears, grilled french bread.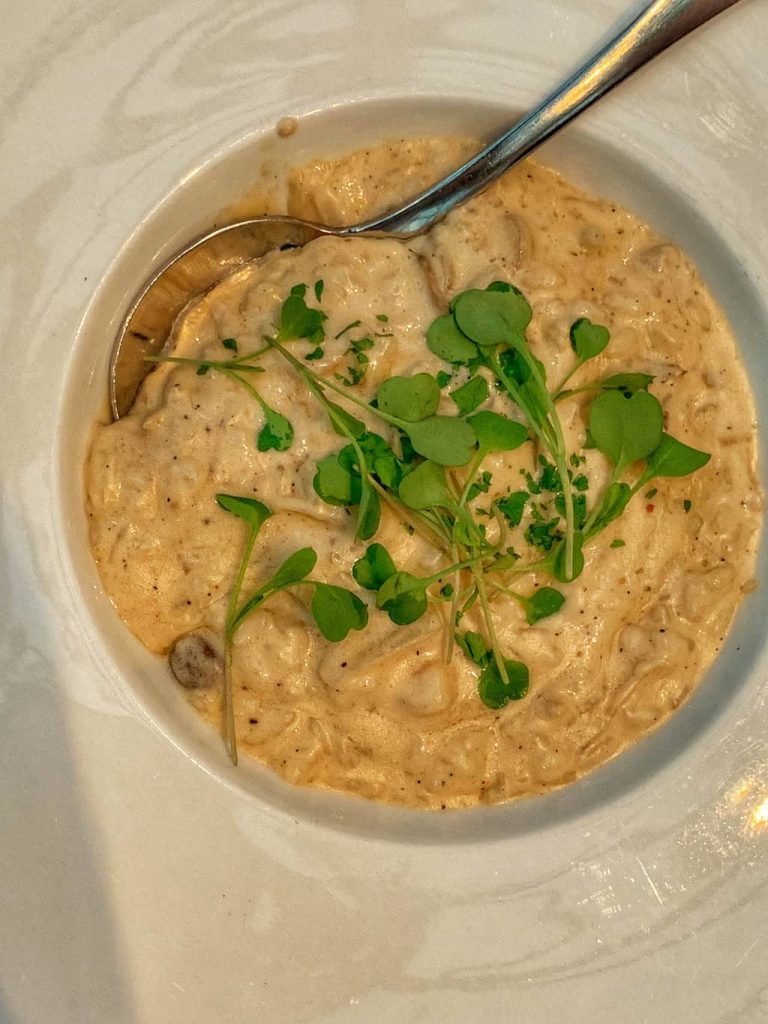 Wild Mushroom Risotto: fresh foraged wild mushrooms, cipollini onion, shelter's dairy cream shaved grana padano, fresh herbs, garlic scapes.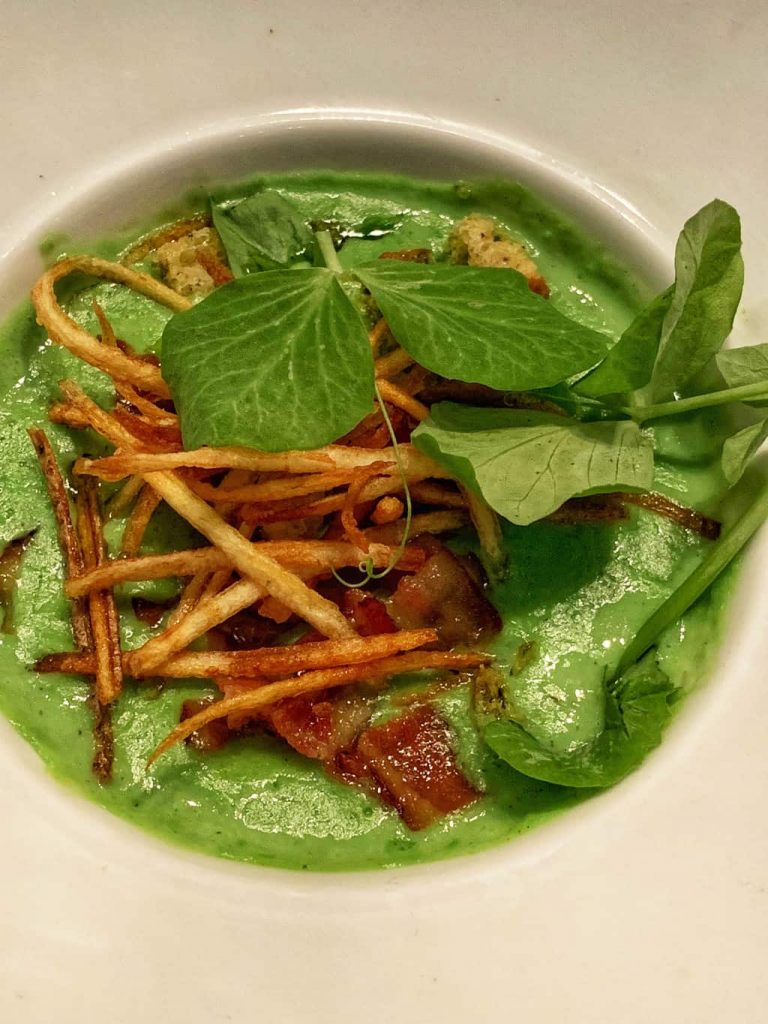 Creamed Pea and Leek Soup: English peas, charred leeks, crispy potatoes, bacon lardon, focaccia croutons, pea shoots, fresh herbs, olive oil.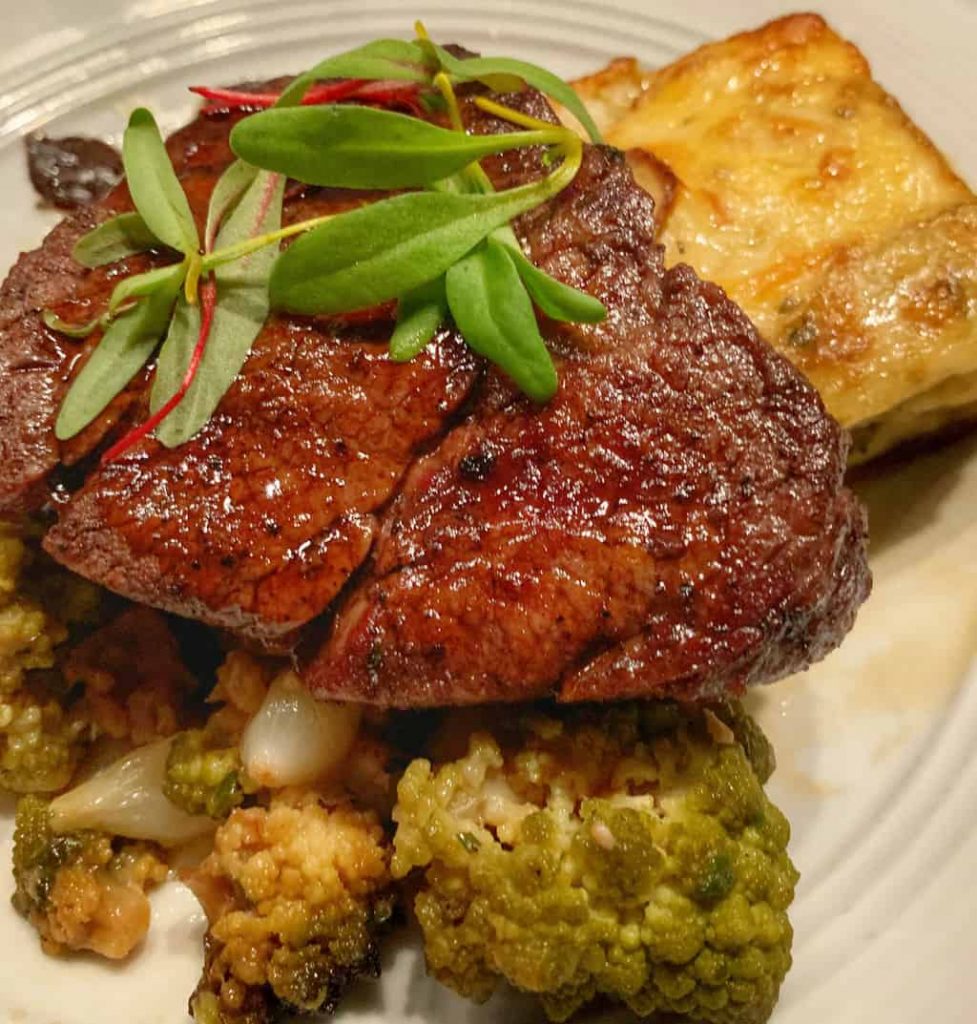 Chargrilled Filet: 6 oz center cut filet mignon, smoked gouda, and gruyere potato au gratin, slow roasted romanesco with candied bacon and pearl onion, truffle shavings, black garlic, natural jus.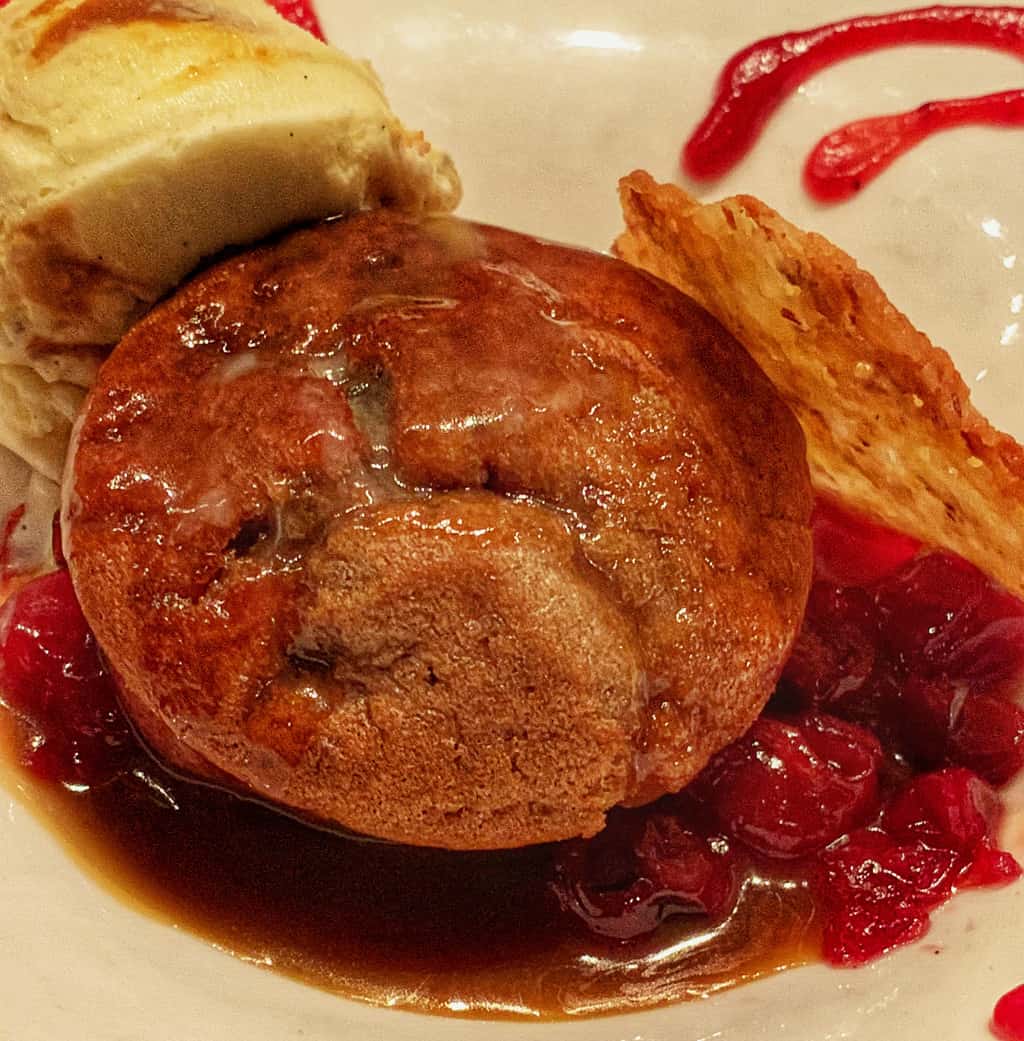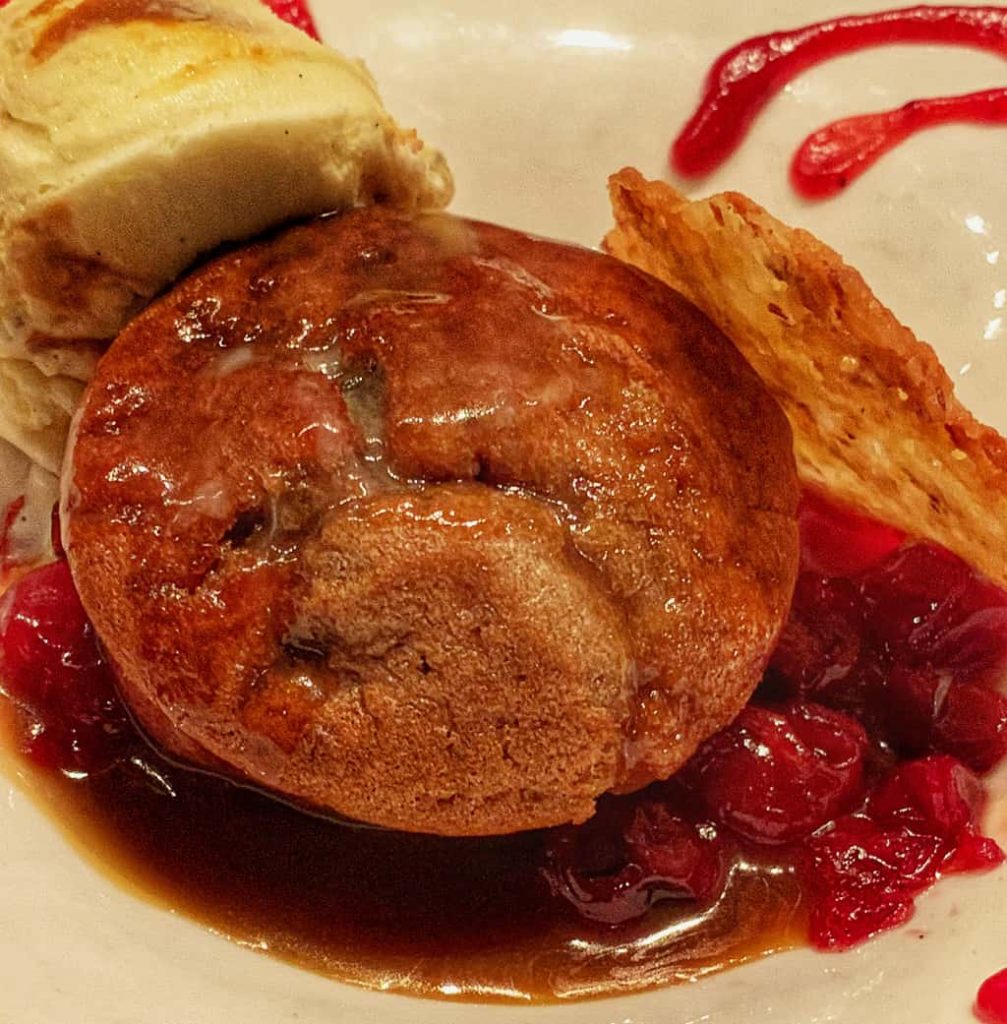 Cherry Toffee Pudding Cake garnished with Italian Florentine, candied cherries and an amaretto ice cream swirled with toffee sauce and fresh herbs.
And if you have any room leftover for breakfast the next day, stop by Sweetwater American Bistro for a great breakfast buffet.
From their rooms, the amenities, and the excellent service, I see why people love staying at Grand Traverse Resort and Spa. Learn more about booking your stay here.
If you have plans to visit Traverse City, here are 8 things you don't want to miss!
1. Mission Point Lighthouse.
You can have fun and learn something at the same time.
Mission Point Lighthouse
in Traverse City is located at
the north end of M-37, which brings you across a very scenic drive. You can take a self-guided tour.
2. Sleeping Bear Dunes National Lakeshore.
Have you ever wanted to see Lake Michigan in all its glory? When you climb up the
Sleeping Bear Dunes
, you will see a treasure that you won't be able to experience elsewhere. We're talking seeing everything from 400 feet above the lake. You can experience a scenic drive or even climb dunes; the power of fun is in your hands.
3. Spend Time Biking.
I don't know about you, but our family enjoys being active. Biking around Traverse City is always an option worth checking out. You can bike around Leelanau or Old Mission Peninsulas. Don't forget you can also check out the
Glacial Hills Pathway
.
4. Flyboard TC.
Have you ever wondered how to flyboard? If you're new to this, you are going to have fun!
Flyboard TC
is the number one place to go in Traverse City to learn how to do this. Whether you're a newcomer or have been doing this for a while, this is a fun activity worth checking out. This is on our bucket list!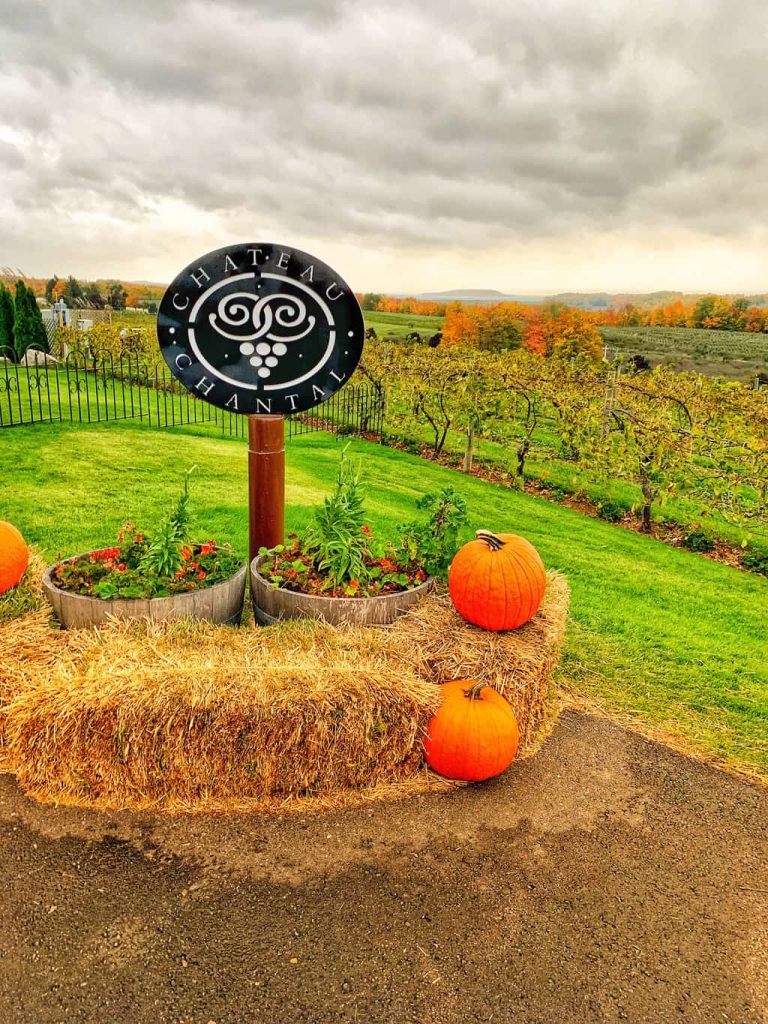 5. Winery Tours + Brew.
If you have traveled through Michigan, then you know it's a well-known place for wine tours. Traverse City has the best wine tours available. You'll find tons of wineries on the Old Mission and Leelanau peninsulas.
Head here
to get a full list of wineries available in this area. During my last visit to TC, I visited the Chateau Chantal for 7-course dinner and a wine tour. Oh my goodness, I was blown away by the food, the atmosphere, and the service is excellent. And be sure to stop by The Jolly Pumpkin Distillery and Brewery.
The menu for our 7-course dinner included: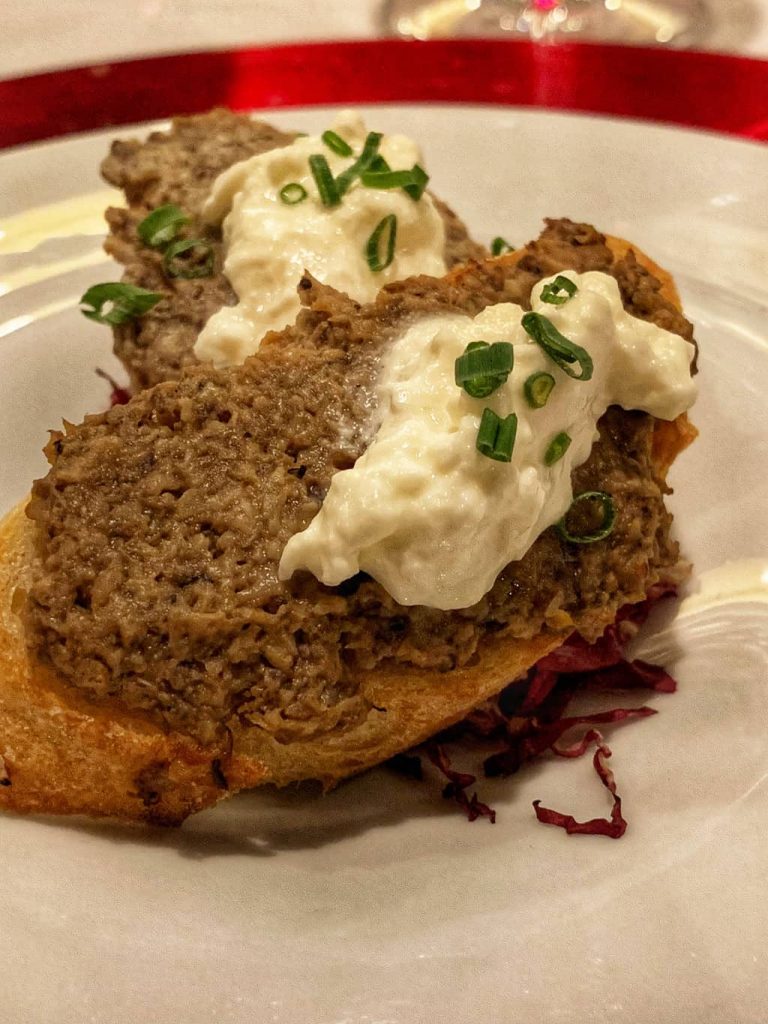 Mushroom Pate with Burrata Cheese on Toast Points paired with a 2017 Pinot Noir.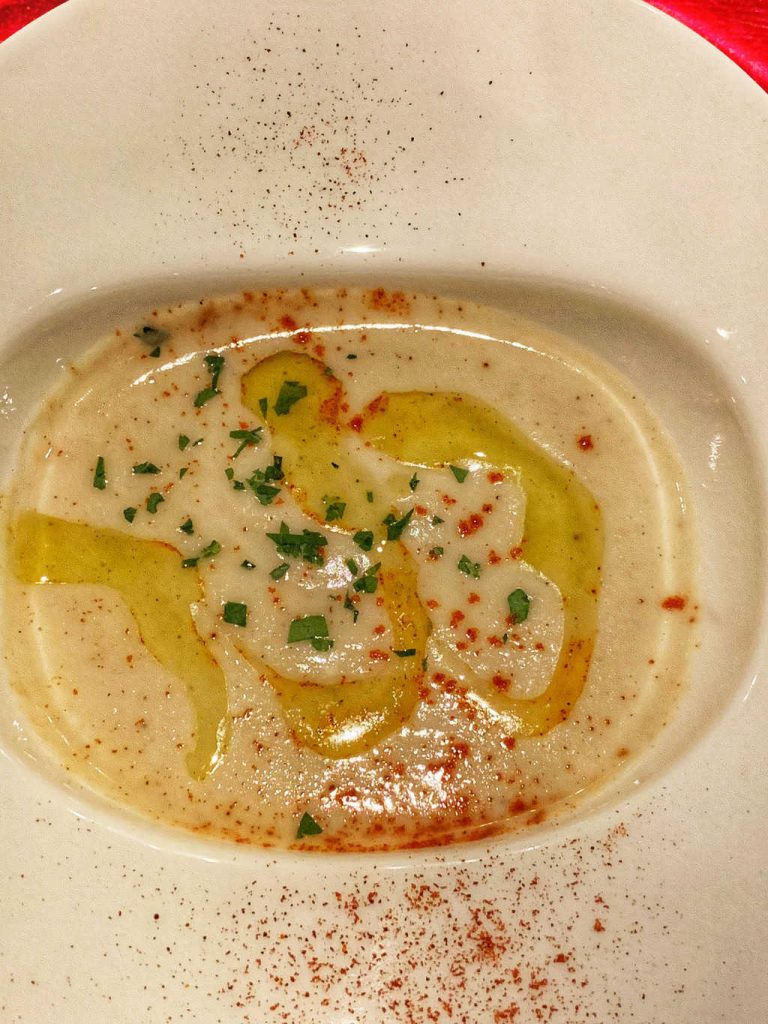 Celeriac and Parsnip Bisque paired with a 2017 Select Harvest Gewurztraminer.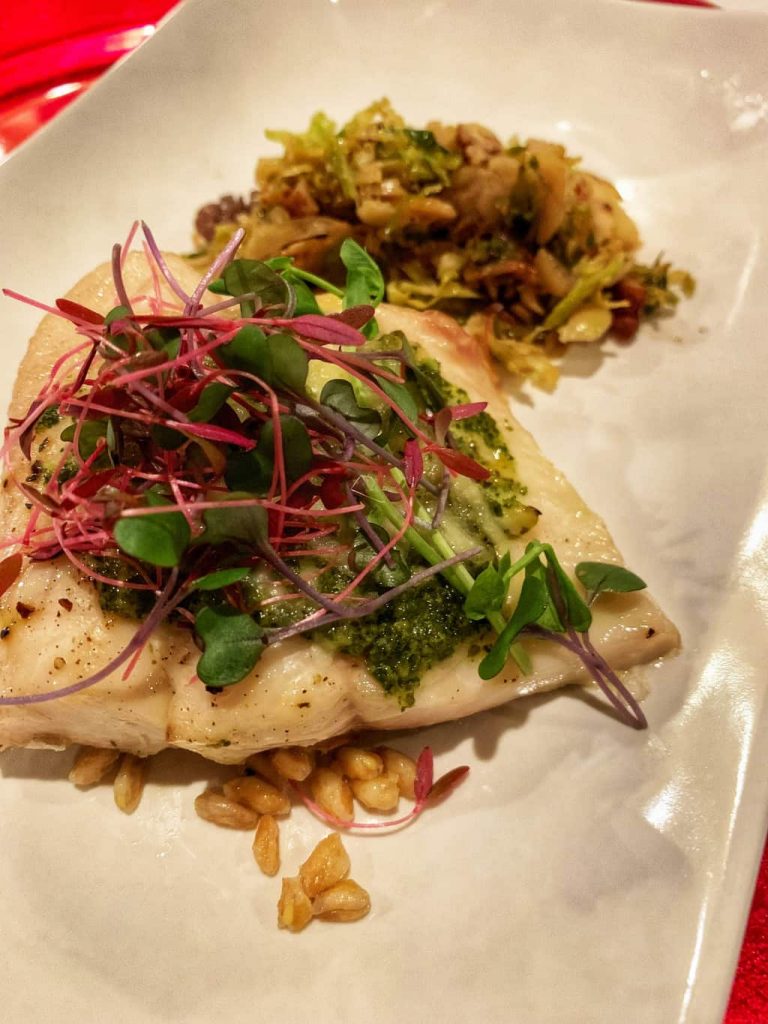 Pesto and Parmesan Crusted Whitefish on farro pilaf with candied Brussel sprouts and pecans paired with a Naughty Red NV.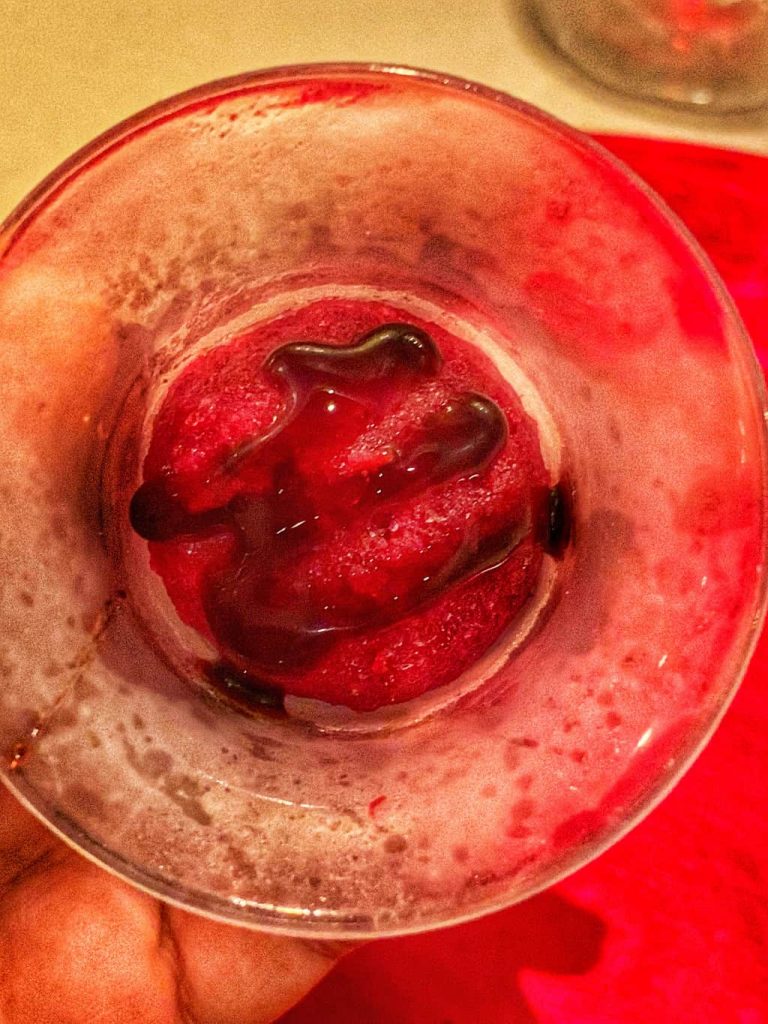 We took a little break to eat something light: Michigan Cranberry Sorbet infused with Beguile, topped with a blood orange balsamic glaze.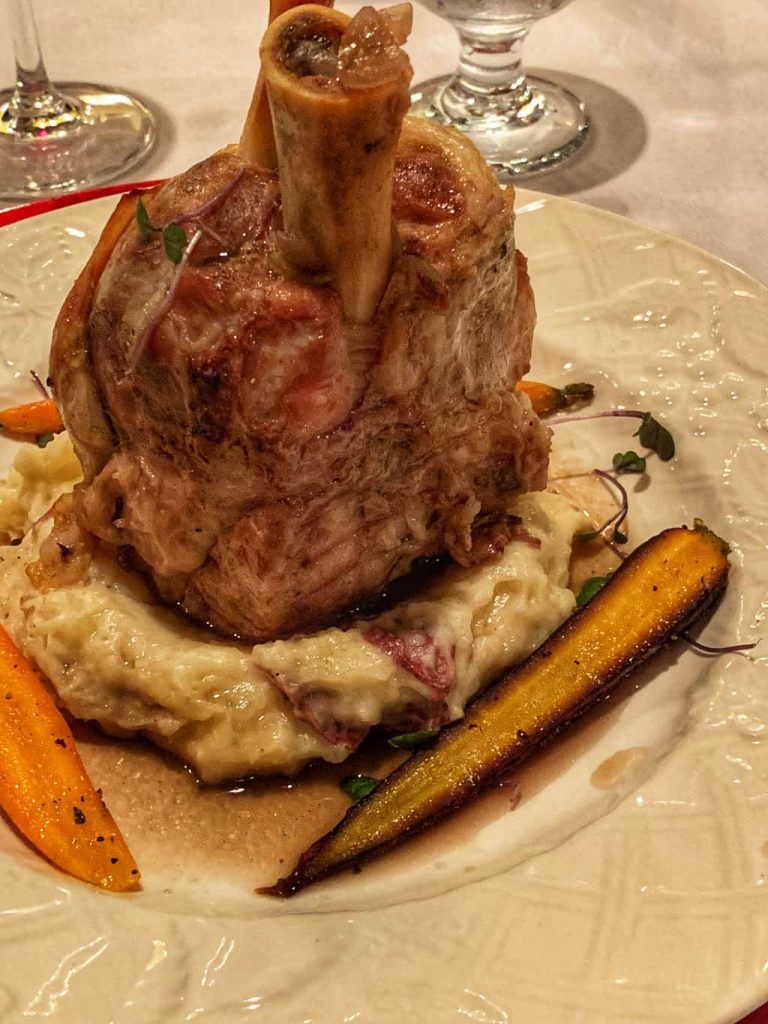 This "pork chop" was huge! Pork Osso Buco with pork jus, garlic smashed red skin potatoes and seasonal vegetables paired with a 2016 Proprietor's Reserve Trio.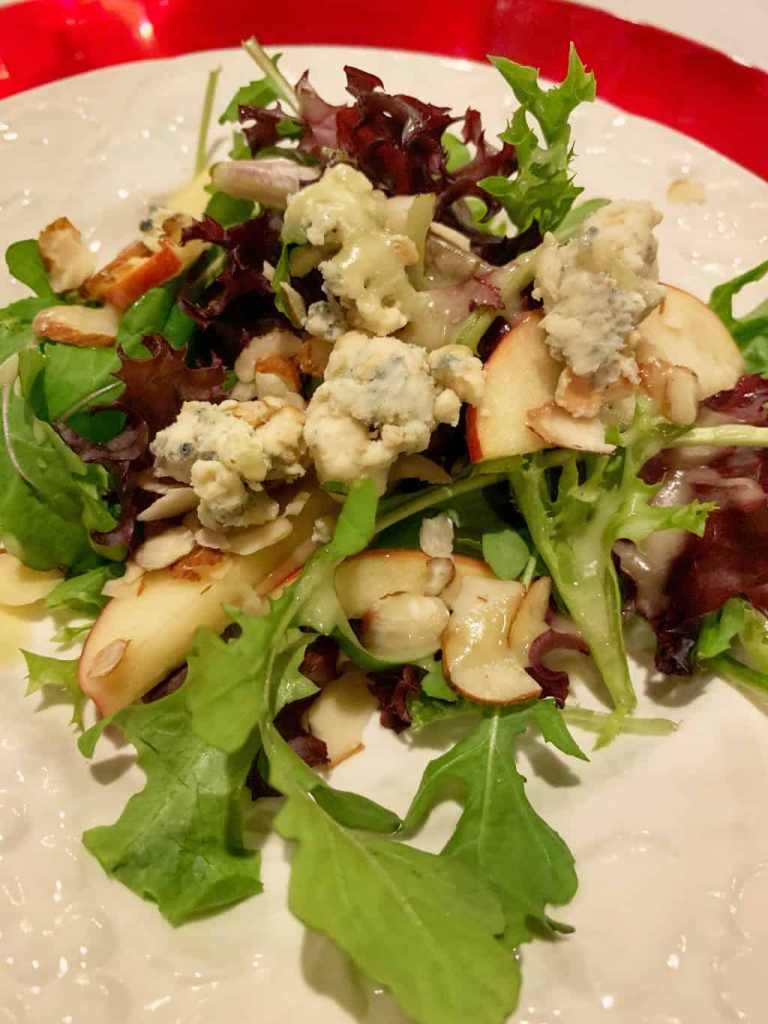 Fall Salad: Autumn mixed greens with apple, toasted almonds, smoked blue cheese and a Semi-Dry Riesling vinaigrette paired with a 2017 Late Harvest Riesling.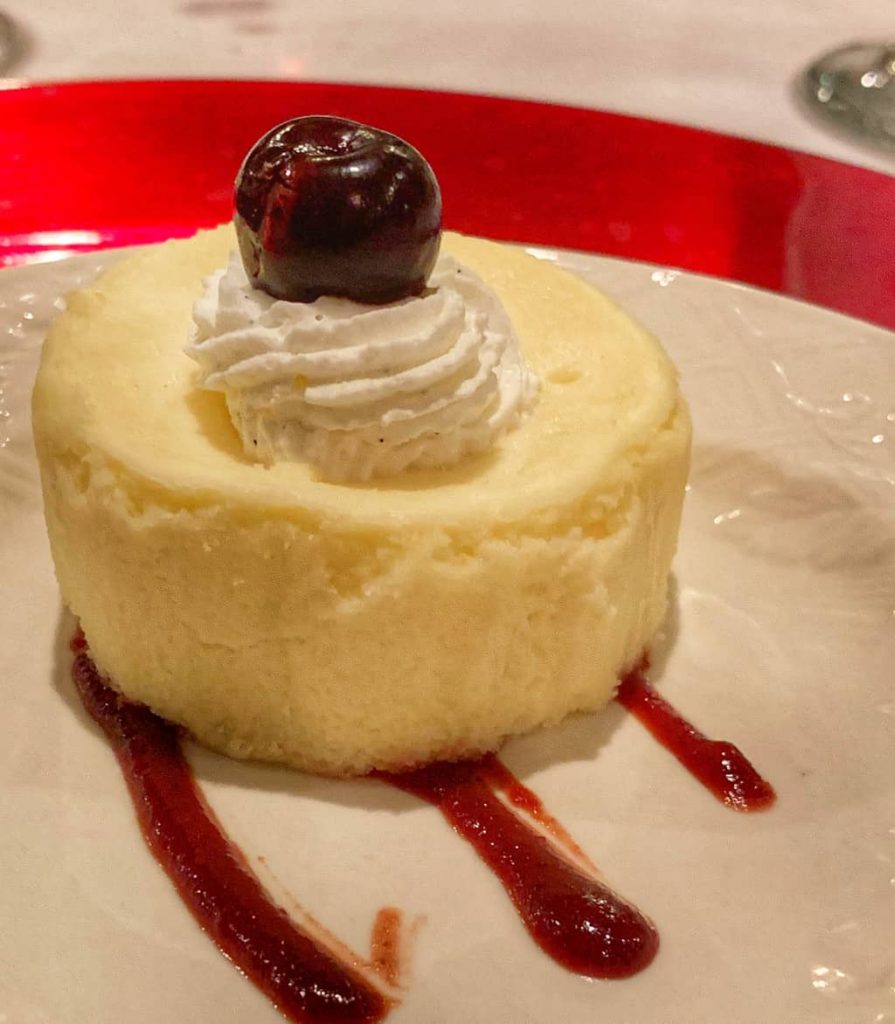 And the for the final course, a New York Style Cheesecake. TC Cherry & Cerise reduction with Chantilly cream paired with a Cerise NV.
6. Traverse City Downtown.
Let's not forget the downtown area! In
Traverse City,
heading downtown is everything. The downtown in Traverse City is still developing, and it's always fun to come back to see what's new. They have so many cute shops and great places to eat.
7. Dennos Museum Center. A
little learning is always fun, especially when you're in Traverse City! The Dennos Museum Center is designed to expose the general public to different exhibits. There are always amazing historically complete collections you'll want to see. Of course, these collections can only be seen at the
Dennos Museum Center
in Traverse City.
8. Grand Traverse Lighthouse.
Our family loves stopping at the different lighthouses in Michigan, as we travel. The
Grand Traverse Lighthouse
is one you will want to see in person. It's noted as being one of the oldest lighthouses on the lake.
Heading to Traverse City, Michigan is sure to give you lifetime memories. Because there is so much to do in Traverse City, you may not know where to start. If you're traveling with your family or by yourself, these 8 fun things to do in Traverse City will keep you busy!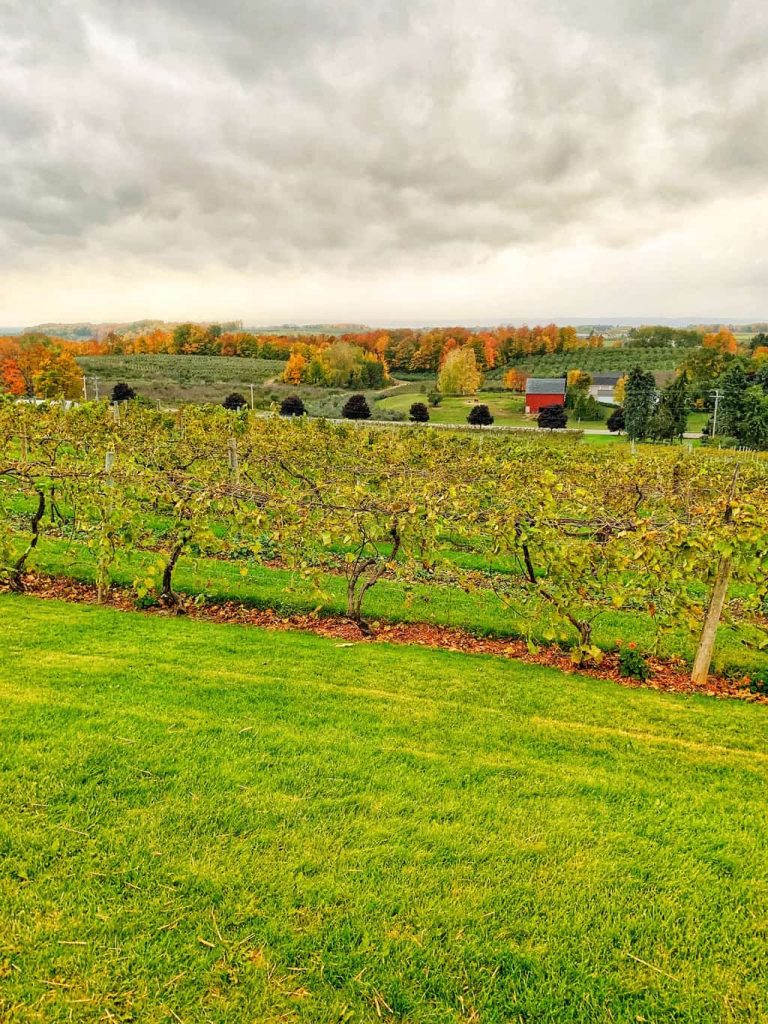 Thank you to Grand Traverse Resort + Spa and Travel City Tourism for hosting my stay. Although this trip was sponsored, all opinions are 100% my own!