We're sharing ten ways to use your smartphone to plan road trips.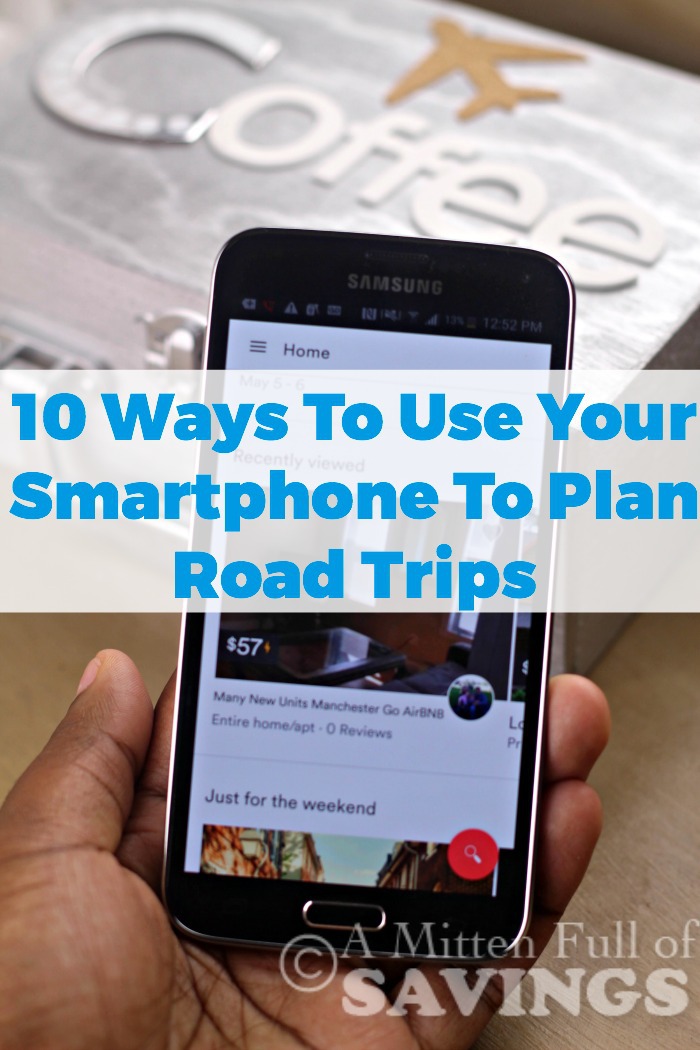 I'm sharing how you can use your phone to plan road trips. I love taking road trips, but planning can be time-consuming.
Over the last few years, I have found great ways to save time by using my smartphone to plan road trips!
Yes, I can do it all on my cellphone while I sit in doctors' offices waiting or the car pickup line at school.
It is so nice to be able to use my cellphone to handle so many of those must-do tasks when planning any vacation, especially road trips.
10 Ways To Use Your Smartphone To Plan Road Trips
Check out booking site apps. When you are in the beginning stages of planning road trips, you are likely looking at various places to stay.
I love keeping booking apps like Priceline, Hotels.com, and even Booking.com on my cellphone to check and watch for lower prices on hotels in the areas we will be traveling.
Not only are these helpful for planning, but they also come in handy when you decide to stop at the last minute and want to negotiate rates.
They were calling hotels directly. We've shared this little travel tip before, but one thing to know when using booking apps is that they also charge the hotel a fee.
That often means if you call the hotel directly, you will be given a lower rate for your room, so they don't have to pay the booking site fee.
You can quickly call the hotel directly while searching to book a lower rate. And don't forget about Airbnb.
You can download the app to your phone, open it up and plan your stay!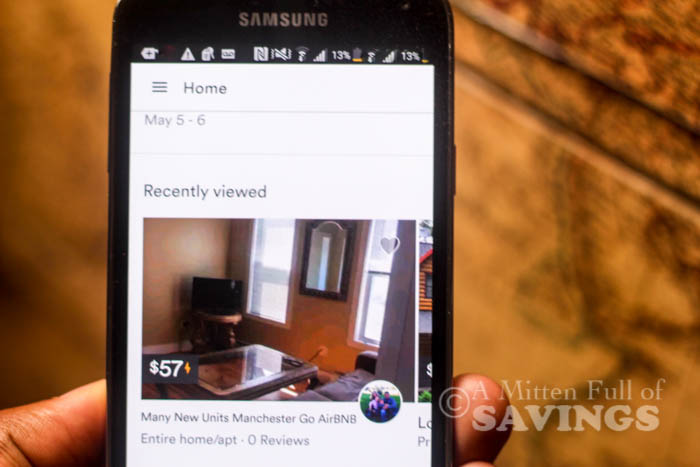 Use Evernote to keep all of your information together. When you make reservations, have places to pick items up at, what dates you will be traveling, and all of the other pertinent information that comes with planning road trips, you can quickly put it together in Evernote so you can access anything on the road at the touch of your fingertips without digging through bags.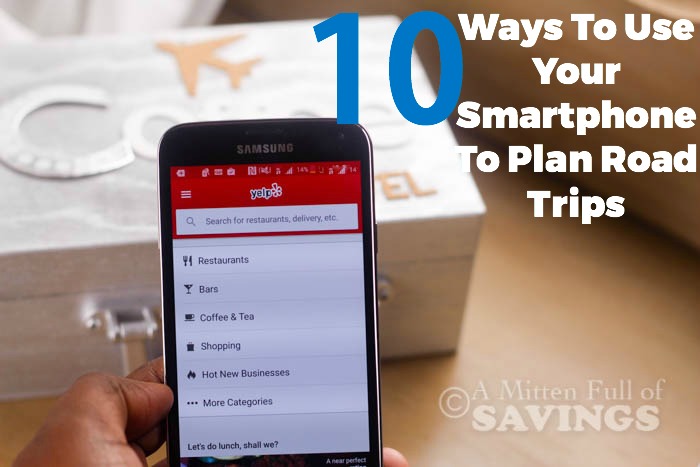 Use Foursquare and Yelp for reading local reviews. I love trying out fun new local restaurants on road trips, and Foursquare and Yelp are the best for reviews.
You'll see the good and bad and easily be able to track down what looks like the best choices to enjoy a meal with your family.
Use the Google Maps app as a GPS to plan your route. Not only is the Google Map app a great GPS, but you can also go in ahead of time and plan your way, so there are no in-car searches at the last minute.
This is great for directing you to your hotel, entertainment destination, or the next unique roadside attraction.
I love Pinterest for looking at travel tips. Not only can I find great travel boards from fellow bloggers, but I will also often find unique posts and suggestions about local places to visit, eat, or experience. Use Pinterest for searching locations and travel tips.
I set up a private board for that particular road trip and pinned anything of interest to sort through before we hit the road.
Use attraction and entertainment apps. If you have taken a road trip before, you know there are many roadside attractions and destinations with amusement parks similar to check out.
While you're on the road, you can use your smartphone to watch movies. Many offer free apps to book, buy passes, or even check the location map from your phone in case you get disoriented in the park. I always download the app for any location or attraction we plan to visit for savings, tips, and maps.
Use coupon and rebate apps for savings. Many great deals sites give you excellent savings on travel packages, local restaurants, entertainment, and even supplies for your road trip.
I love being able to scan these regularly from my phone as I plan a road trip.
Prepare for safe travel with kids. When planning a road trip, I always stop right before we leave, take pictures of the family and one of us individually, and store them on my phone.
While nobody wants to get lost or imagine it could happen, it is always a good idea to have a recent photo of your children on hand. I use this simple safety practice as a "just in case" for emergencies.
Download games. One of the best things about a cell phone on a road trip is that it offers you a great way to occupy yourself or your kids on long days in the car.
Tons of great free apps offer games, puzzles, and other family-friendly activities that are ideal for a busy road trip vacation.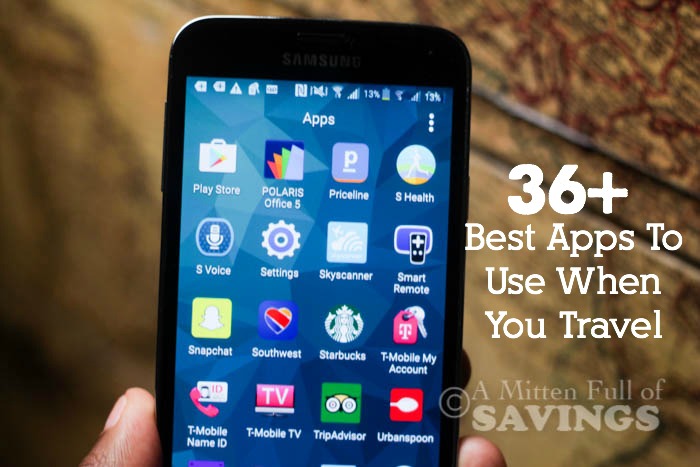 You will also need really good data to plan to search the internet, download apps, and use your phone while on the road.
Are you planning a road trip this summer?
Hopefully, my tips on planning a road trip using your smartphone will take a lot of the planning weight off your shoulders!
What are some of the challenges you face when planning a road trip?
Helpful Smartphone Tips:
9 BEST Free Travel Apps You Must Use
36 + Best Apps To Use When You Travel
18 Road Trip Must-Have Essentials
This is a previously sponsored post.