The happiest place on earth has often been declared as one of the Disney parks and with Spring Break just around the corner, we know many of you will be planning treks to California or Florida to spend time with the kids at one of these great parks.  Years of travel experience and multiple trips to these parks have given us these 5 Money Saving Tips For Disney Vacations.  These can help you save money on passes, lodging, and in-park experiences.  These tips can help you save enough to even stay an extra day at the park of your choice!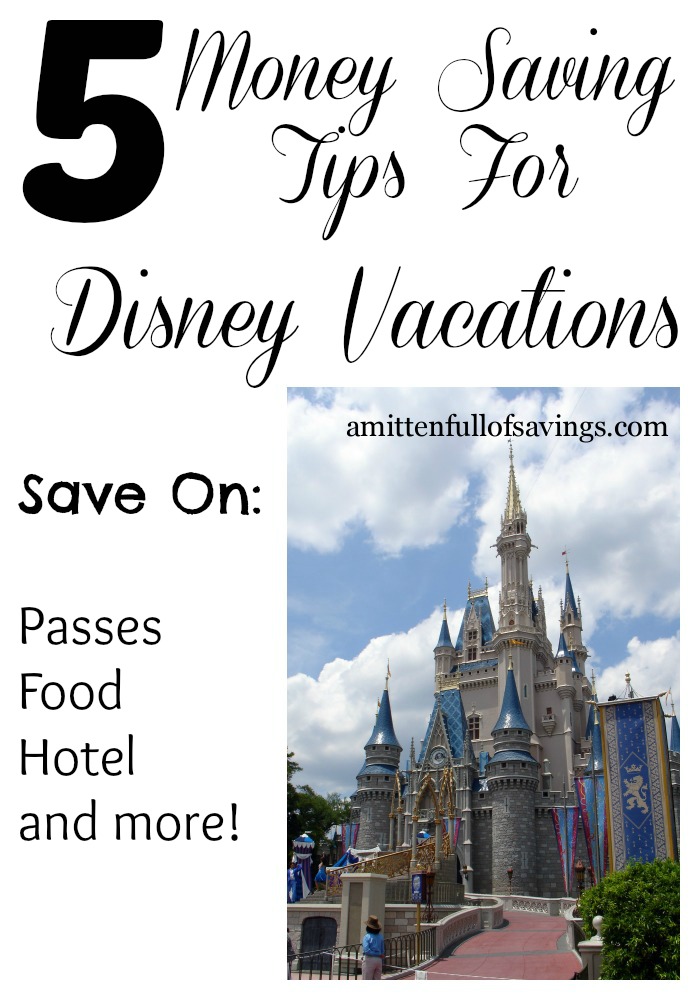 5 MONEY SAVING TIPS FOR DISNEY VACATIONS
USE CITYPASS OR COSTCO FOR DISCOUNT PARK PASSES:  Both Orlando and Anaheim locations have great discounts on passes to the Disney parks for multi-day visits through Citypass.  These passes also encompass other local attractions and transit systems that could give your family a larger entertainment budget quickly. Southern California Costco locations routinely offer day pass discounts for the Disney parks.  Check online before travel and pick up your pass once you get to your destination.  Verify ahead of time if you do not have a Costco account if the discount would be available to nonmembers.
BUY SOUVENIRS OFF SITE.  Every corner you turn in the park you will find vendor booths and stores with great and unique souvenirs.  Kids and adults alike fall into the trap of splurging on these treats and end up spending twice as much if not more on them than they would have if purchased off site.  Stores like Walgreens, Target, and Wal-Mart, will have many of the very same costumes, t-shirts, keychains and more offered in the park.  Additionally, the Disney Store online routinely has clearance sales with free shipping that will provide you with a chance to pick up unique offerings typically only found in the park at deep discounts.  Plan and shop ahead so you can present your kids with special treats at the park without spending the extra money there.
CHECK FOR LOW COST FOOD PASSES: Routinely Disney World offers a food pass good at select restaurants and vendors inside the park that is at a deep discount compared to what the average meal would cost.  Check sites routinely for the special offers.  Grabbing this pass can make in park foods cheaper by up to 50% over the course of a 3 day visit for a family of 4.
STAY IN A WELL KNOWN CHAIN MOTEL/HOTEL AWAY FROM PARK AND COMMUTE.  Traffic in unfamiliar places can be a headache but often times it is well worth the difference in cost.  A recent stay in Anaheim at a common chain hotel only 1 mile from the park offered the same room, pool, breakfast amenities at literally half the price per night.  We rented a car and commuted having to pay a parking fee each day that was still overall cost a savings of over 40% per day on our hotel.  Shop around to local hotel chains before spending the extra on the "in park" or "near park" specialty hotels.
VISIT THE PARK ON A HOLIDAY.  While Christmas is one of the busiest times of the year and offers no discount, there are some holidays that offer special ticket pricing for late in the day arrivals.  We have went to the park during September and October and received half price day passes on Friday & Saturday when we entered the park after 4pm.  Those nights also offered extra late hours, so we were able to experience a lot of the park without the cost normally incurred.  Check the park sites near holidays for special park pricing and offerings.
*Be sure to start your trip off right by planning ahead! Order your FREE Disney DVD to give you Disney tips and help with you to take the stress off of some of that planning! Or if you're planning a Disney Cruise (on my bucket list) then grab this FREE Disney Cruise Planning Tool!
There are numerous ways to save money on any vacation and especially on amusement parks like Disney.  These 5 Money Saving Tips For Disney Vacations are a great place to start saving toward an unforgettable vacation with your family this year.  As always we recommend checking for coupons, special discounts and mostly planning ahead.
More Travel Tips can be found here:
More Disney Ideas:
Why Every Kid Should Go To Disney At Least Once In Their Life!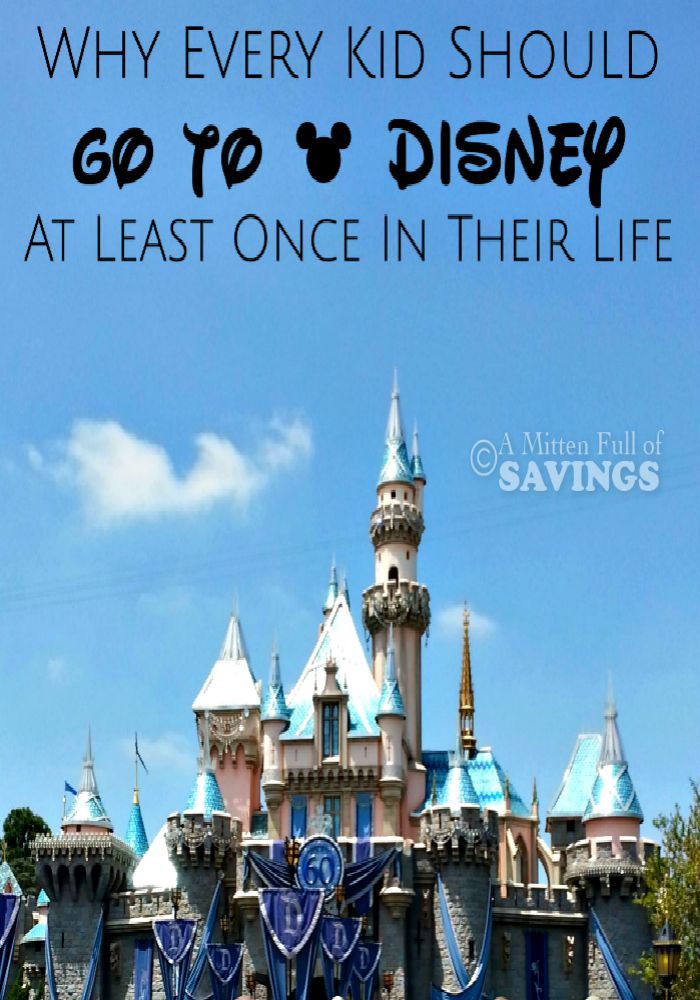 5 Secret Things I Bet You Didn't Know About Disneyland