These are some of the best Christmas cookie recipes on the internet.
Christmas wouldn't be without loads of cookies, and we are all ready to get our mittens out and the dough flying on our favorites!
However, if you are looking for inspiration on a few new recipes to add to your baking line-up this year, you are in the right place for the BEST Christmas Cookie recipes!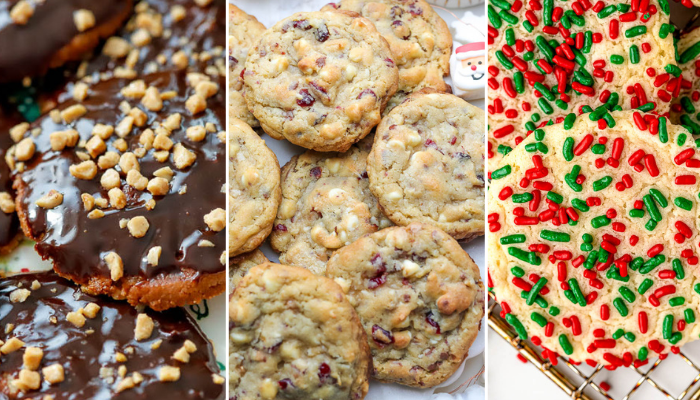 50+ Best Christmas Cookie Recipes to Make This Year
We have started holiday baking early for as long as I can remember. And, yes! It includes lots and lots of Christmas cookies – all kinds, shapes, and flavors!
Of course, we have our yearly favorites, but I also like trying a few new recipes each year hence the inspiration for a collection of the best Christmas Cookies!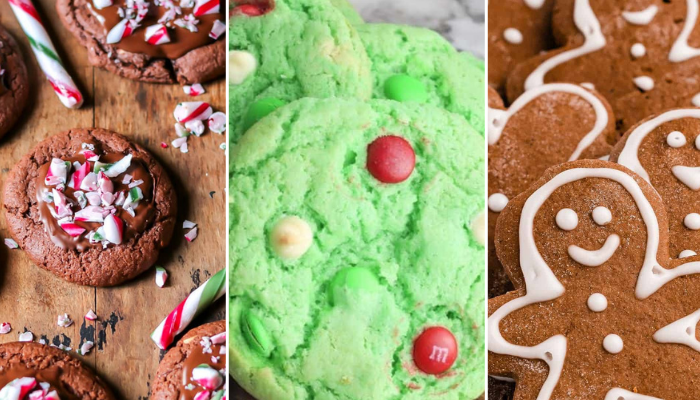 This collection offers several options, from traditional shortbread cookies to fun sugar and cut-out cookies.
Then, if you are looking for delicious cranberry, chocolate, and other flavors of cookies, we have those too.
Above and beyond the more common Christmas cookies, we also have several recipes from around the world.
These are always so much fun to incorporate.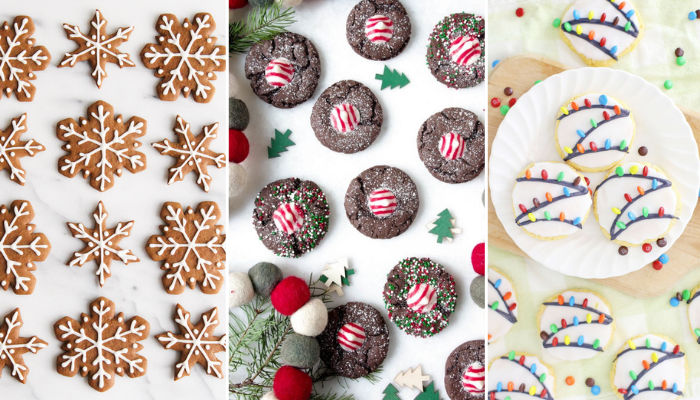 These Christmas cookie recipes are easy to Make AND Oh So Delicious!
All the Christmas cookie recipes are easy to make, and, of course, all are over-the-top delicious!
So, are you ready to check out all the deliciousness?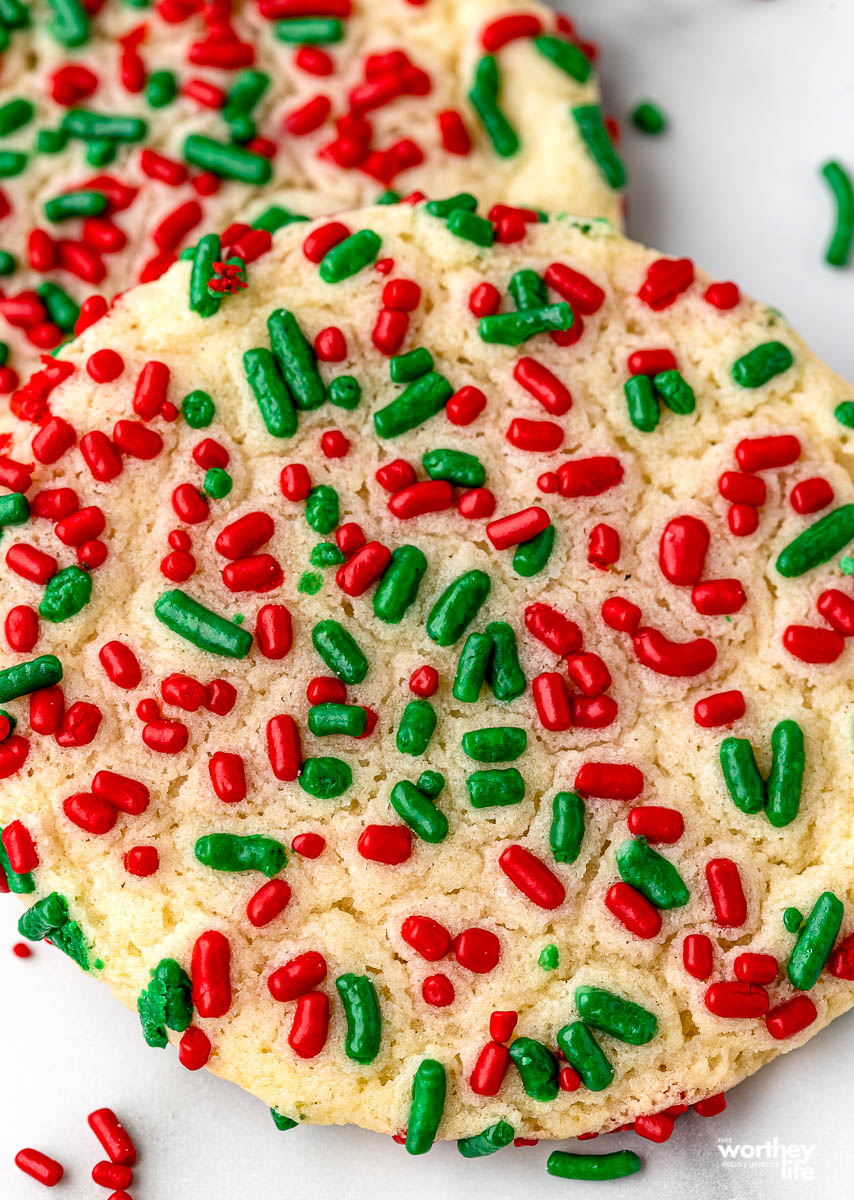 Christmas just wouldn't be Christmas without these easy-to-make Christmas Sprinkle Cookies!
With only 8 ingredients required, they will also become a Christmas staple at your home!
Sprinkle cookies are perfect for snacking on while watching your favorite Christmas movies, as part of a Christmas grazing board, or simply with a tall glass of milk or cup of coffee.
These fun cookies are also great for exchanging or gifting in a cute Christmas tin!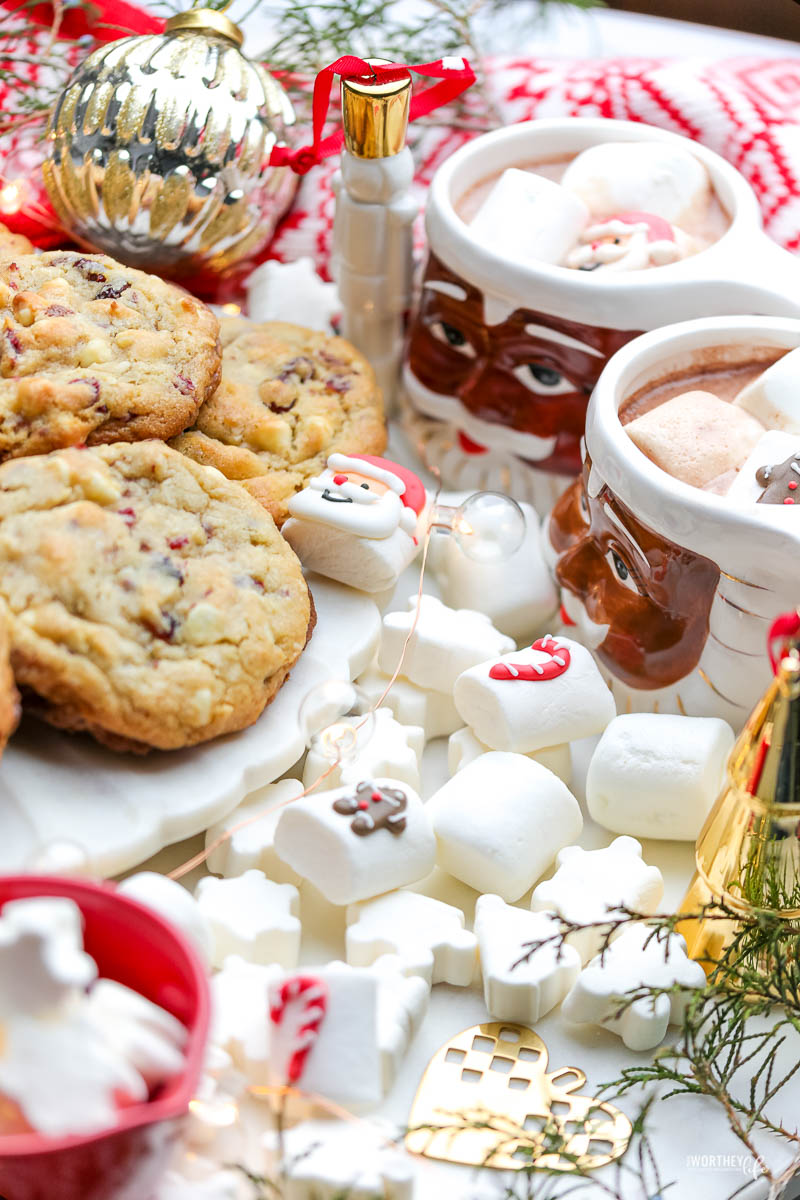 Just the name of Cranberry + White Chocolate Toffee Cookies is enough to make your mouth water!
These are a favorite in the Worthey house!
These mouth-watering cookies are a white chocolate cookie recipe made using white chocolate chips, dried cranberries, shredded coconut, and toffee bits. Oh, my! YUM!
You have to try them to experience the flavor sensation!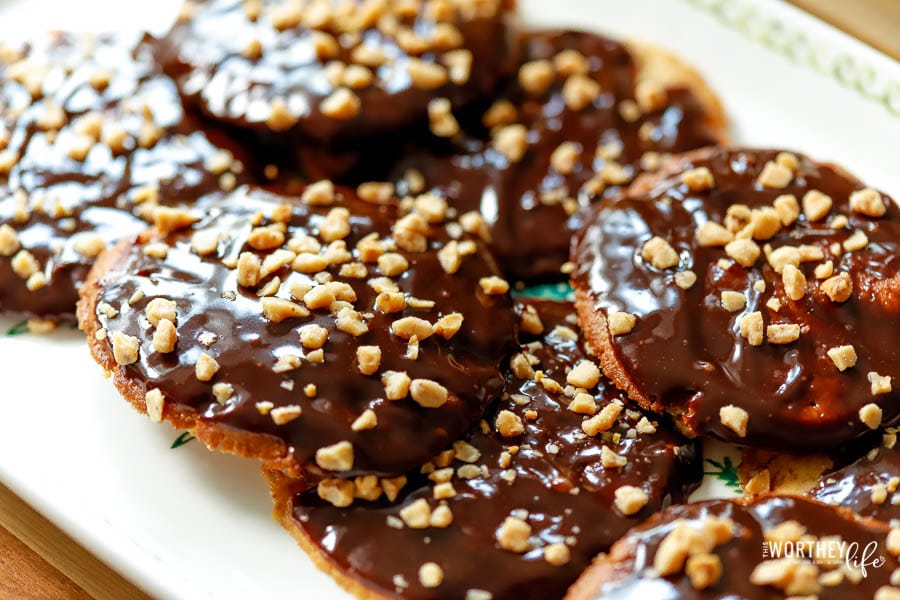 Ready to make your taste buds smile? If so, you must try our Chocolate Glazed Toffee Bits Cookies!
These thin and crispy cookies are made with scrumptious toffee bits and chocolate, but it's the milk chocolate glaze on top dotted with even more toffee bits that steal the show.
It's enough to make you drool!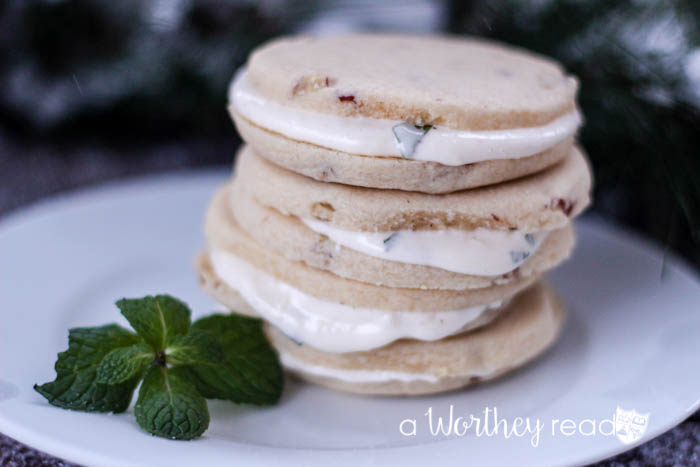 We also have our sugar cookie recipe, but this is NOT your ordinary sugar cookie!
These Pecan Sugar Cookie Sandwiches with No-Bake Lemony Cheesecake Filling recipe take sugar cookies over the top!
It is an easy Christmas cookie recipe featuring sugar cookies, peppermint, pecans, and no-bake cheesecake with a citrusy splash of lemon.
Oh, yes! My mouth is watering just talking about them!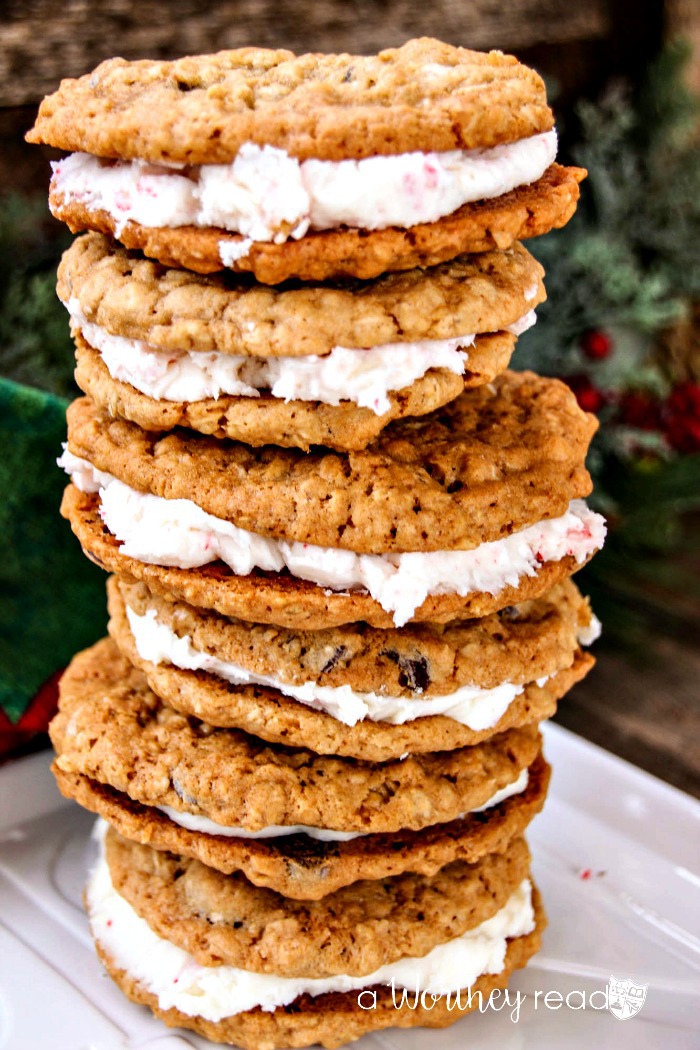 Another easy Christmas cookie recipe using peppermint is our Oatmeal Chocolate Chip & Candy Cane Buttercream Sandwiches! (another fav!)
If you love oatmeal pies AND peppermint, these cookies are for you! They take cookies and cream to a whole new level!
Once you taste these delicious morsels they might just become your new favorite cookies.
Perfect to snack on, AND they also make a great homemade Christmas gift!
Simply stack the cookies, get a cute Christmas ribbon, and there you have it! Put them in a fun cookie jar or box, or better yet, a festive bag and they are ready to hand out to friends and neighbors.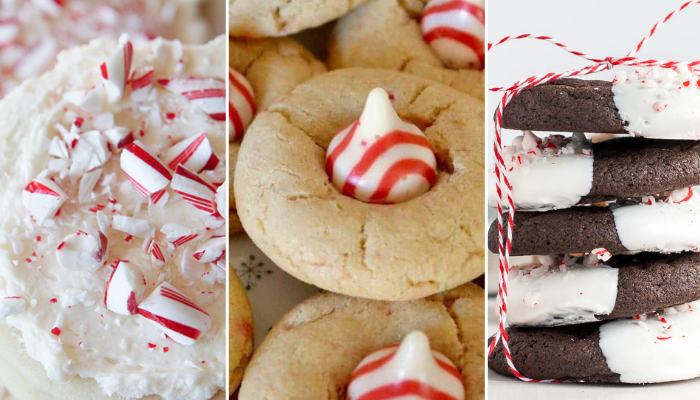 Keep reading below for more of the BEST Christmas Cookies around!
Best Christmas Cookies To Make This Year