If you're looking for Black-owned businesses to support this holiday season (and just in general), you're in luck.
There are now more businesses owned and operated by Black men and women than in the last 25 years.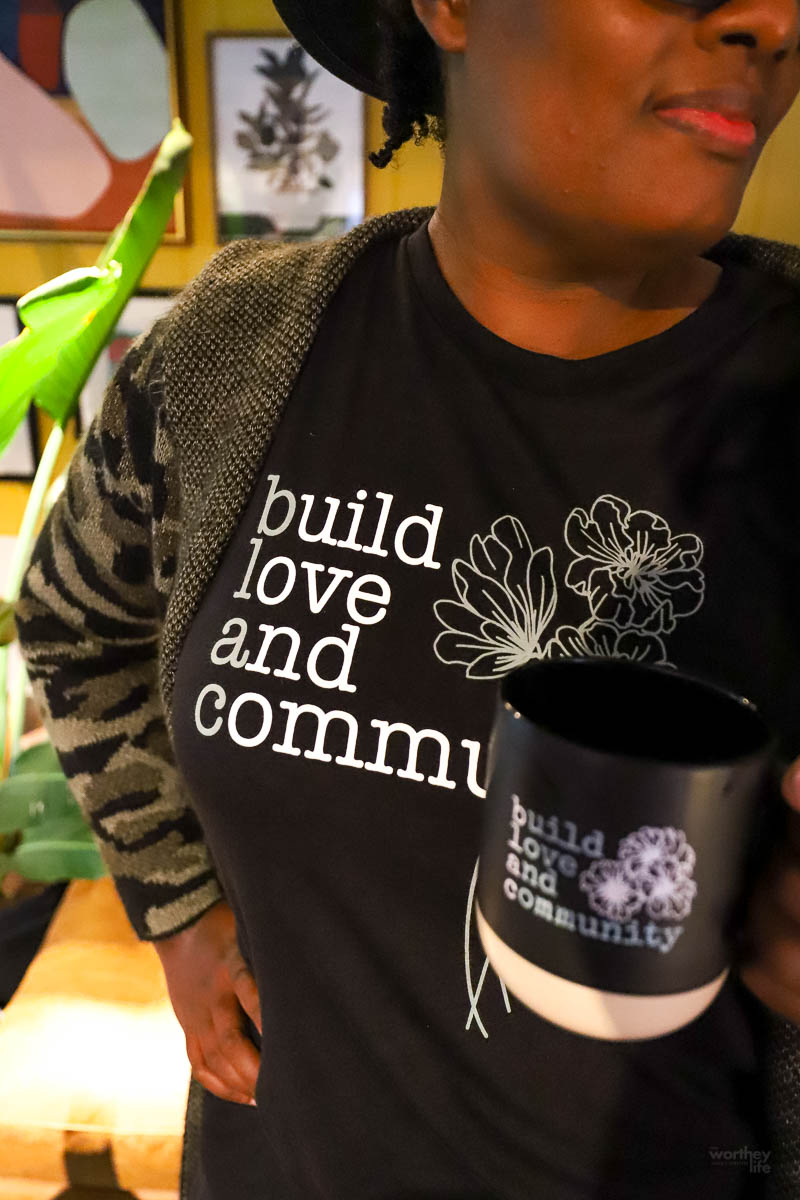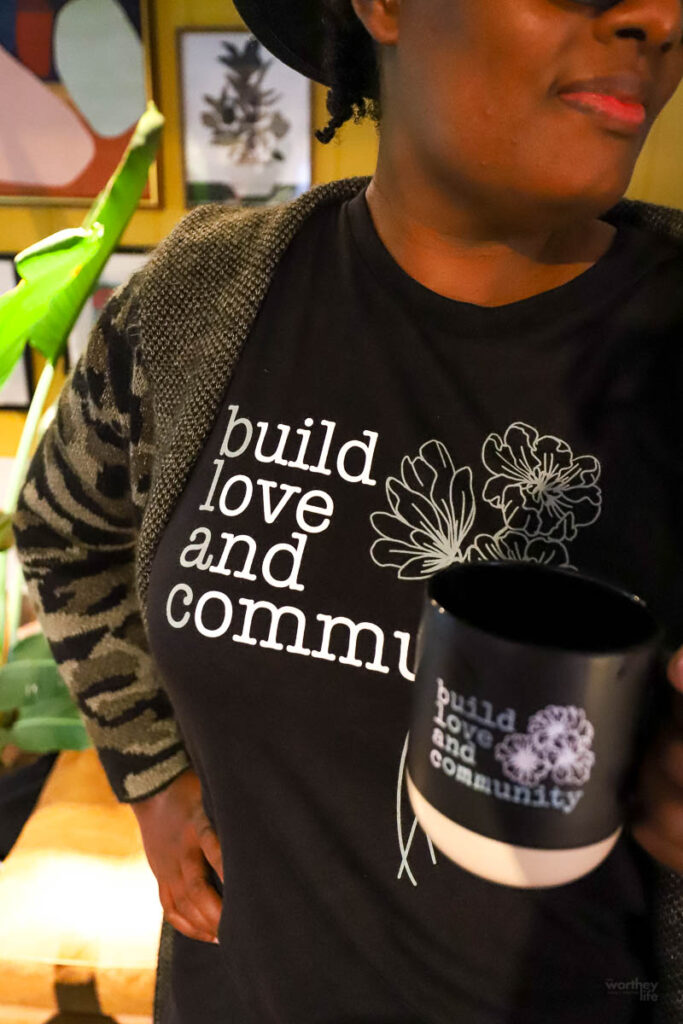 Black-Owned Businesses To Shop This Holiday Season
In the face of a global pandemic that keeps on hitting and amidst supply chain issues keeping items on backorder or out of stock indefinitely, holiday shopping this year may prove challenging.
The most significant silver lining in the last two years is that, in the wake of COVID-19 closures, lay-offs, and furloughs, last year saw record numbers of Black-owned businesses flourish.
According to a Kauffman Foundation study, approximately 380 of every 100,000 Black adults became new entrepreneurs during the pandemic.
You could even create a one-of-a-kind family gift basket by choosing a few items from several categories below.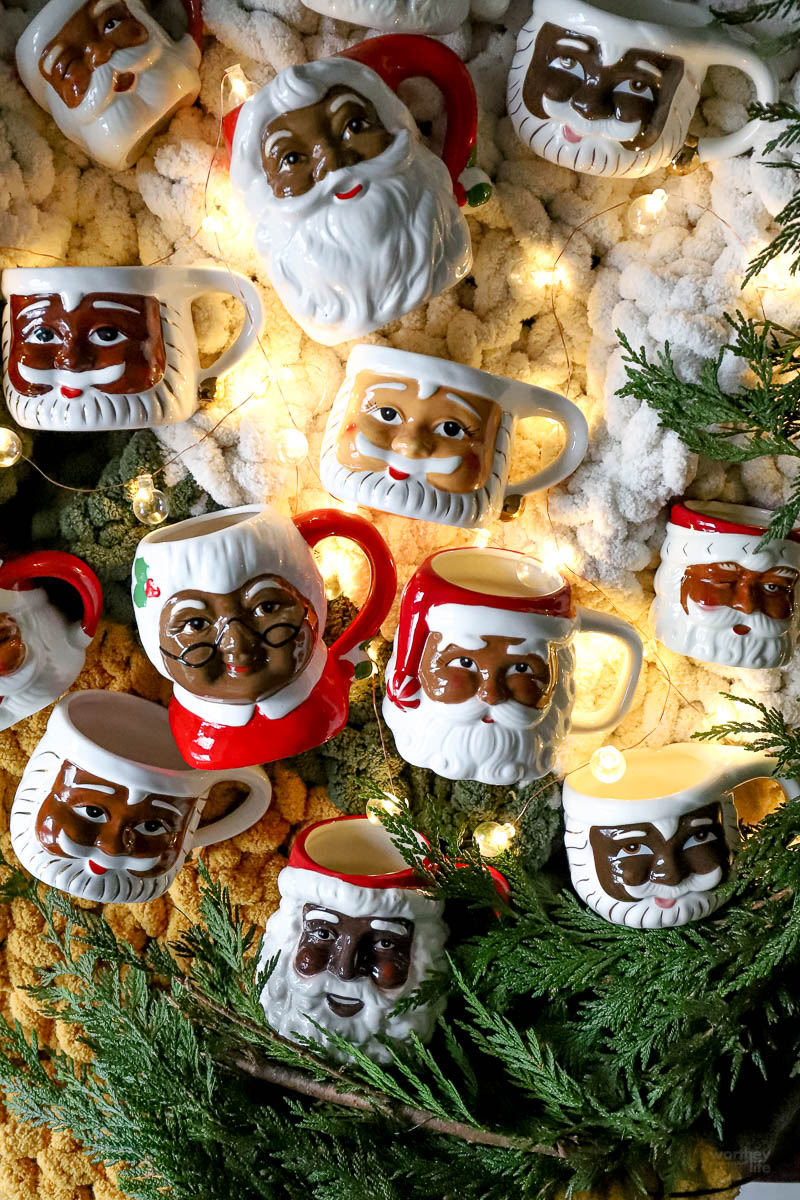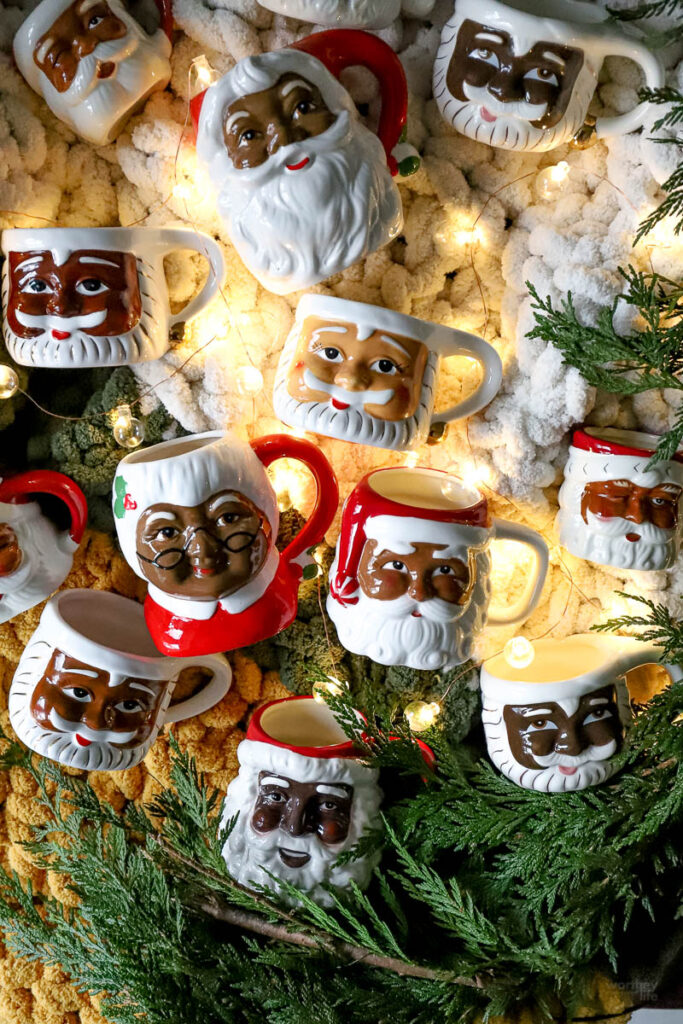 Toss in some hot cocoa and these adorable Black Santa mugs, and you've got the perfect holiday gift basket. The following list of Black Owned Businesses to support during the holidays has everyone on your gift-giving list covered.
Kid-Friendly Black-owned Businesses to Support
Ade + Ayo is the creation of Temidayo, a Canadian-Nigerian. When she was pregnant with her first child, Ariyo, she realized that she wanted to incorporate the colors and patterns of traditional Nigerian clothing into beautiful clothing for her child.
Ade + Ayo features comfortable, soft organic cotton in beautiful designs that moves with your young child.
Listed on Oprah's 2021 favorite things, All of Us skin tone crayons are the perfect gift for the child on your list who has difficulty finding the right shade to depict all of the gorgeous melanin of their family and friends.
Made from natural earth pigments, beeswax, and plant wax, the crayons are clean and non-toxic.
"Every morning, I wake with the vision of little girls playing on the floor, and I'm driven to create dolls, accessories, and items that honor them," explains founder Dr. Lisa, whose goal is to build self-esteem and empower children with dolls who look just like them.
The Fresh Dolls is the largest Black-owned multi-cultural doll company. The brand features baby dolls for younger children to fashion dolls that appeal to older kids and male dolls. Complete representation is the name of the game with this perfect Black-owned business to support during the holidays.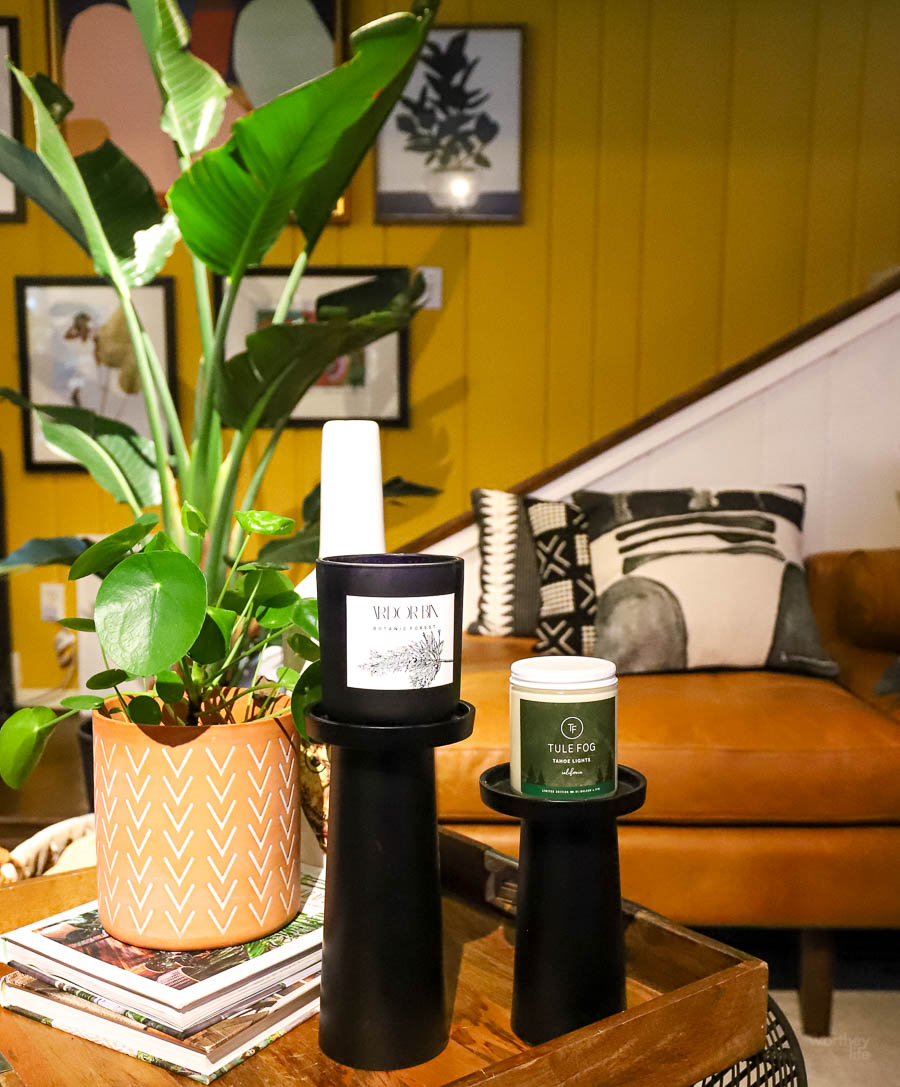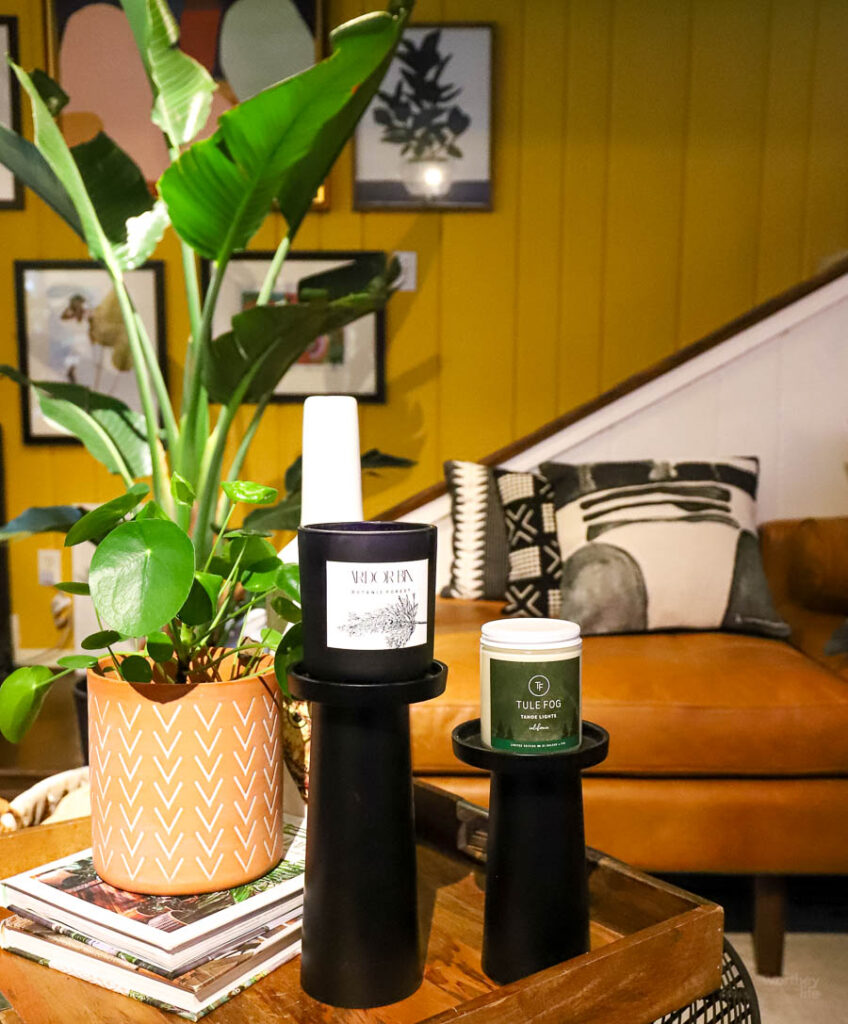 Black Owned Businesses Featuring Home Decor and Lifestyle Items
There's something about cooking with a cast-iron skillet that makes food look and tastes better. Karibe Company is a Black-owned business to support when cooking and gathering with family is front and center during the holidays.
Whether you choose to gift the 2-piece Cast Iron set or the Karibe Knives Set, you honestly can't go wrong, and your gift recipient will cherish these classic kitchen items for a lifetime.
Give the gift of dance for those who aren't ready to be out in public spaces just yet but still would appreciate an 'experience' gift.
The Alvin Ailey American Dance Theater extension offers fitness and dance classes for everyone, whether a beginner or not. Classes are available via Zoom and include ballet, modern dance, and hip-hop. Classes exist for adults and kids, so this could be the perfect family experience gift to give during these COVID times.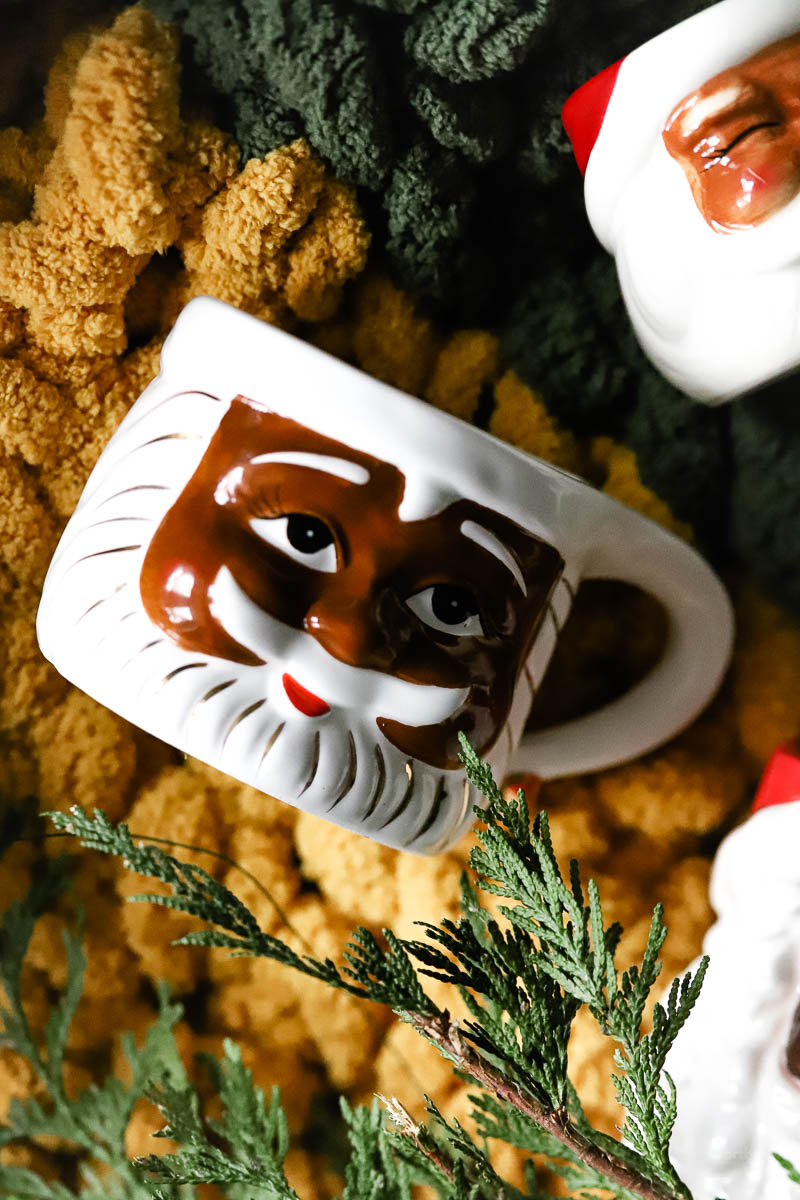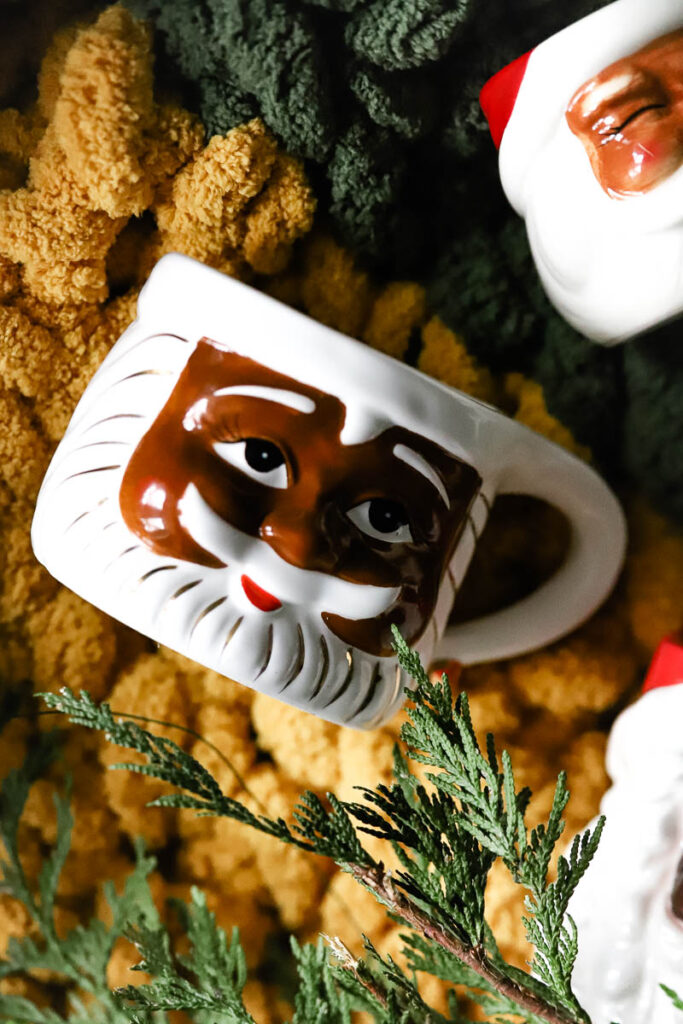 If you love my aforementioned Black Santa Mugs, you will adore Sunny and Ted. Out of all my Santa mugs, these Blanta mugs are my favorite holiday mugs.
This is the perfect Black-owned business to support during the holidays whether you need stocking stuffers, home decor gifts, or want to add a little melanin to your holiday table.
Sprinkle Your Home with Black Joy
Bring a touch of Africa into your home with Bespoke Binny. This Black-owned business offers a variety of African print items for your kitchen and home decor.
From bedding and travel items to children's toys and lamps, these stunning prints made with West African cloth allow your home to embody exactly who you are.
It's the Black ballerina nutcracker holiday wrapping paper for me! W&Co. Shop features an array of holiday items like Black Santa die cuts for decorating gifts, wrapping paper, and gift bags.
But don't worry, this Black-owned business has you covered for every holiday and offers Asian Lives Matter, Black Lives Matter, Black Girl Magic collections as well!
From brown unicorns to Black Santa merchandise, wrapping paper, and more Brown Legacy Products have representation and inclusion on lock. There are so many great options.
You may have trouble choosing but rest assured, Brown Legacy Products also offers gift cards to make gift-giving this holiday season easier than ever!
Atlanta-based blogger Mimi writes on her blog, Unlikely Martha, about embracing the everyday.
UnlikelyMarket, her shop features cute t-shirts and sweatshirts, jewelry, headbands, home decor, and organizational items to help keep everything tidy.
There are some great gift ideas from a Black-owned business to support during the holidays and year-round.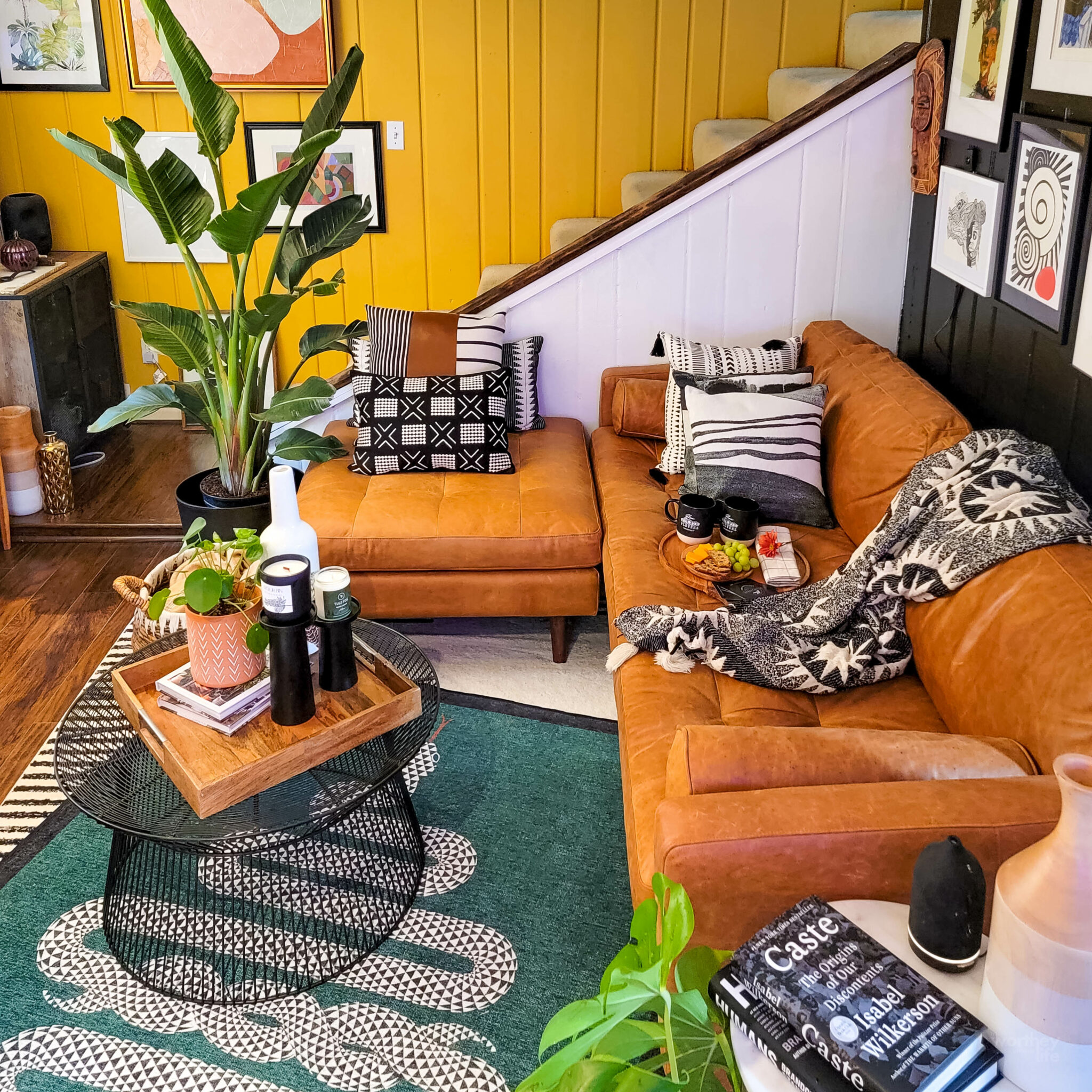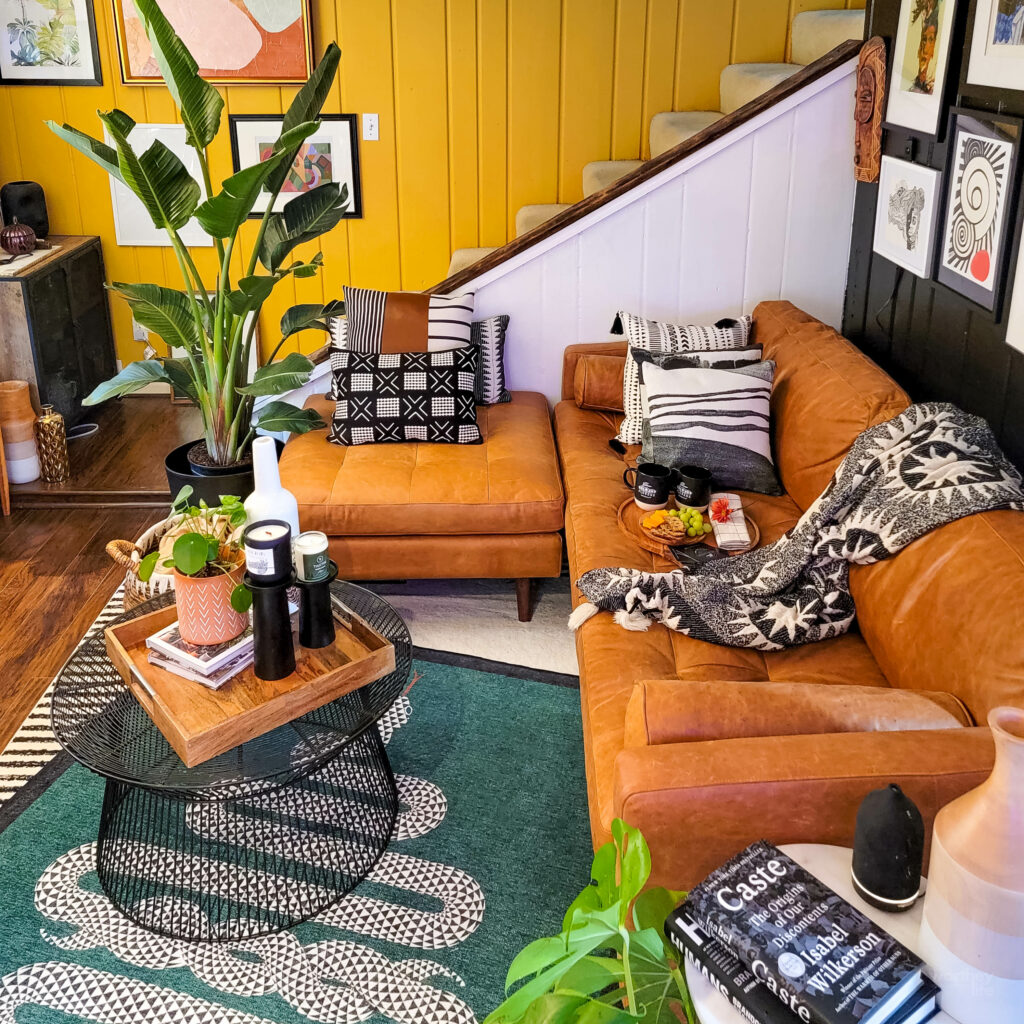 With carefully curated items for the loved ones in your life and your home, Blac Wildflowers supports Black women as they are dedicated to showcasing and uplifting Black entrepreneurs.
You're sure to find something on this site that will resonate, so be sure to check it out. We were thrilled to partner with Blac Wildflowerz recently.
Another of our favorites, House of Stuyvesant, features home decor merchandise for those with discriminating taste. From planters and bowls to throw blankets and pillows, these designs will fit in your home beautifully.
This is another Black-owned business to support during the holidays as they also offer personal accessories like earrings and bracelets.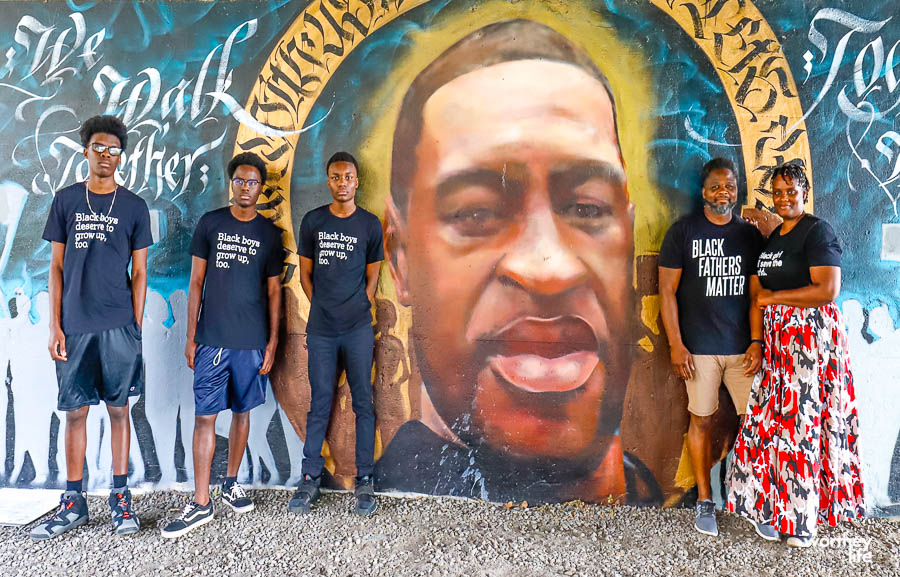 Black Owned T-Shirt Company, Clothing, and Apparel Companies
If you're looking for minimalistic leather accessories in rich but subtle colors, Tree Fairfax is a Black-owned shop to support this holiday season.
These handcrafted cross-body bags, totes, belts, and other fashion accessories will provide lasting joy to your gift recipient for years to come.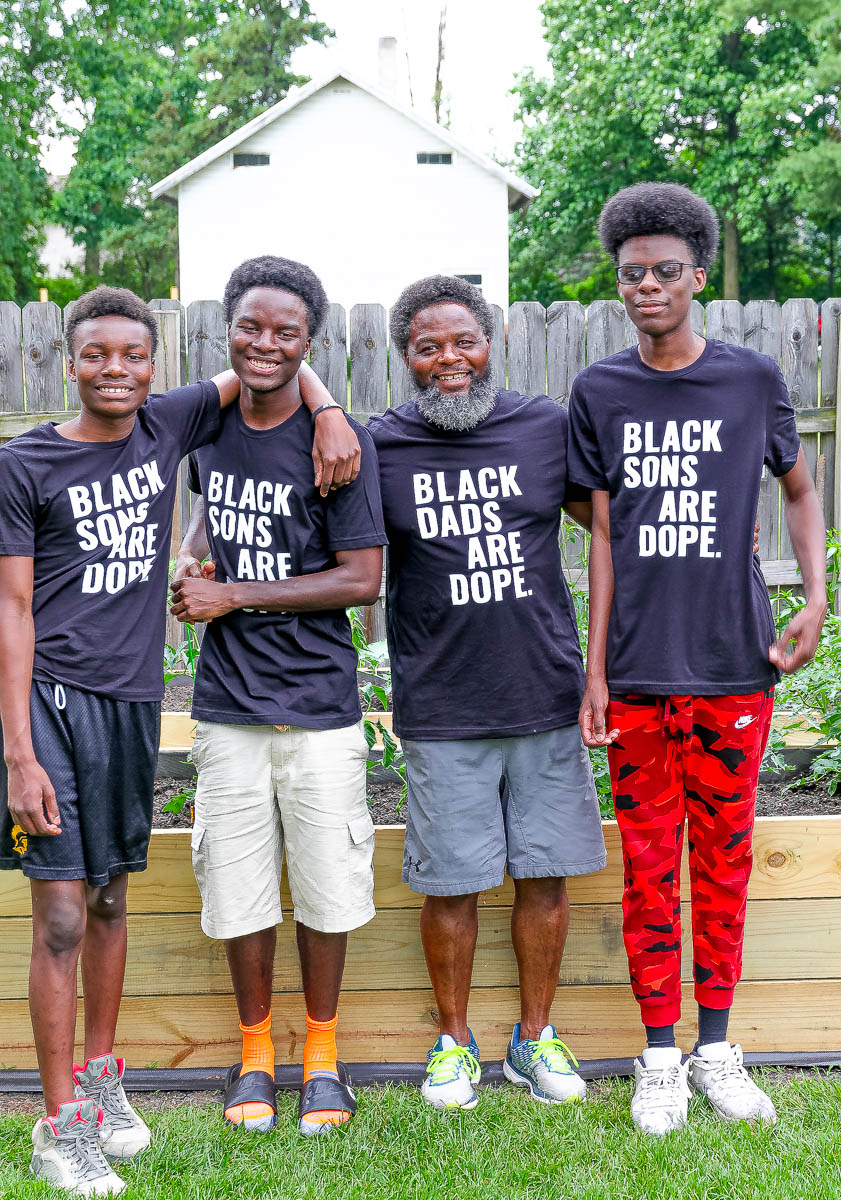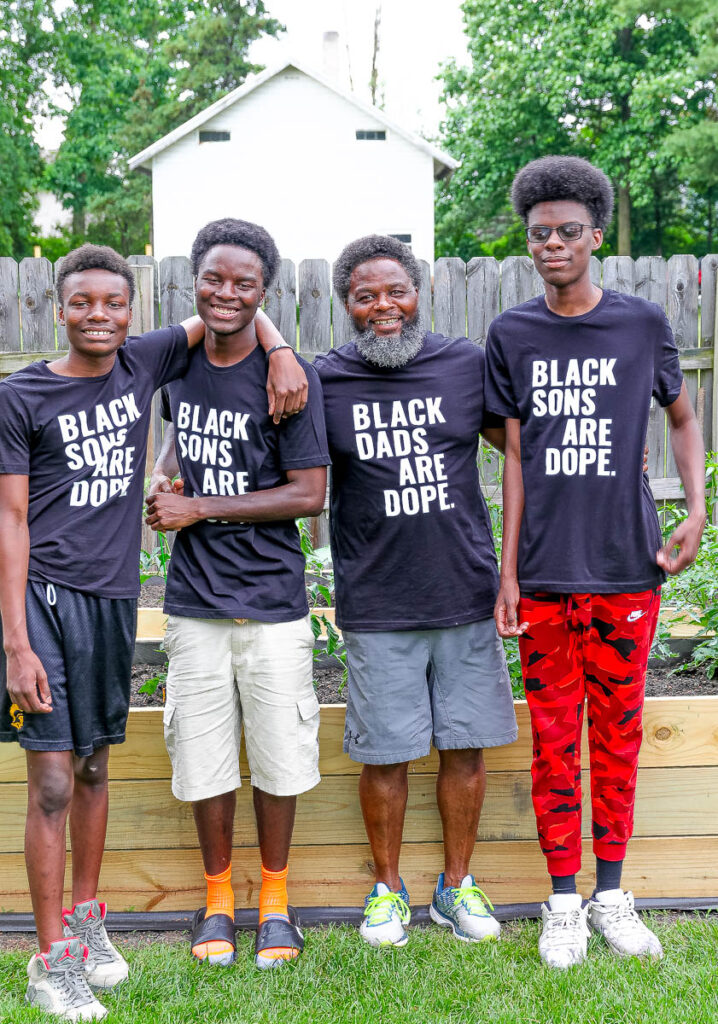 Stoop, and Stank is one of our favorite places to purchase culture-related shirts and sweatshirts. This Black-owned business is rooted in Black pop culture.
Their motto is, "graphic tees representing who you are, what you love, and what you wanna say," it doesn't get much better than that.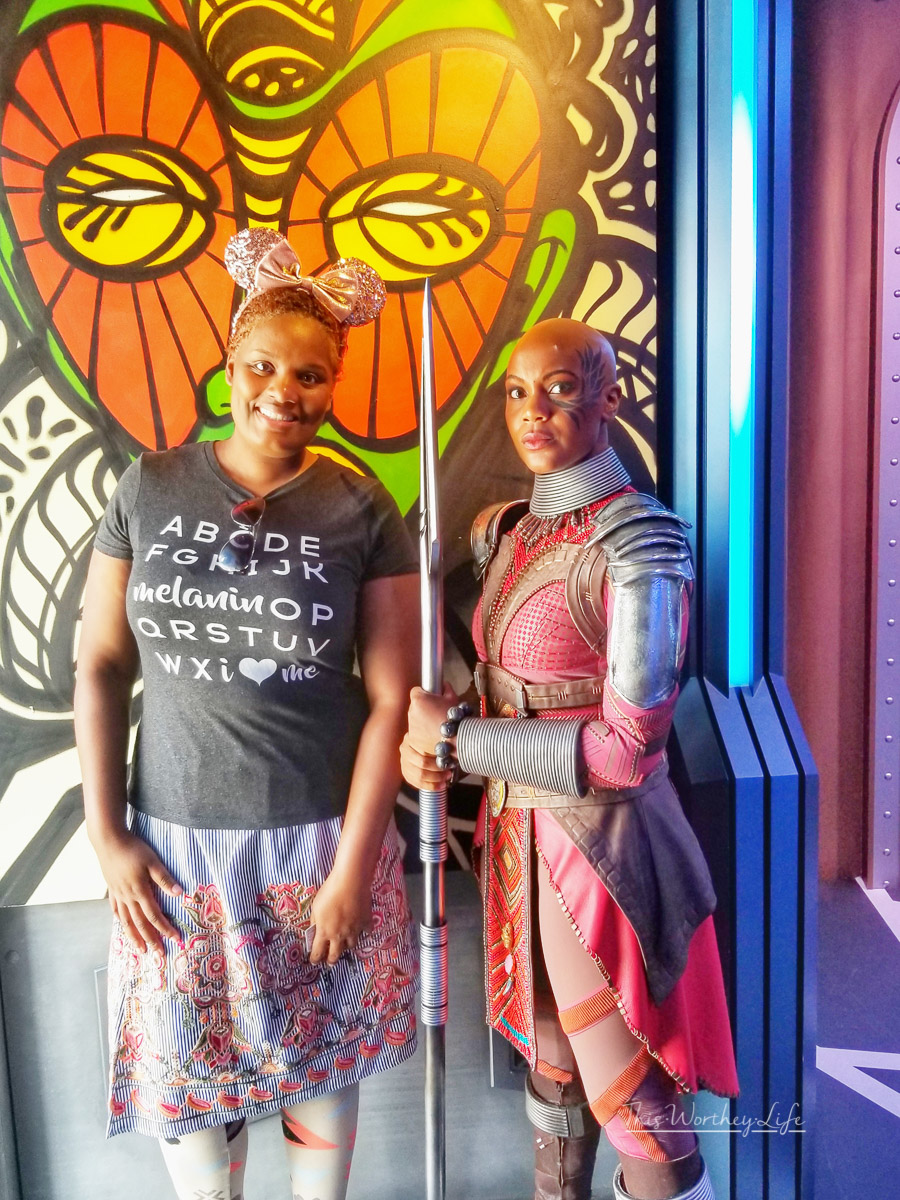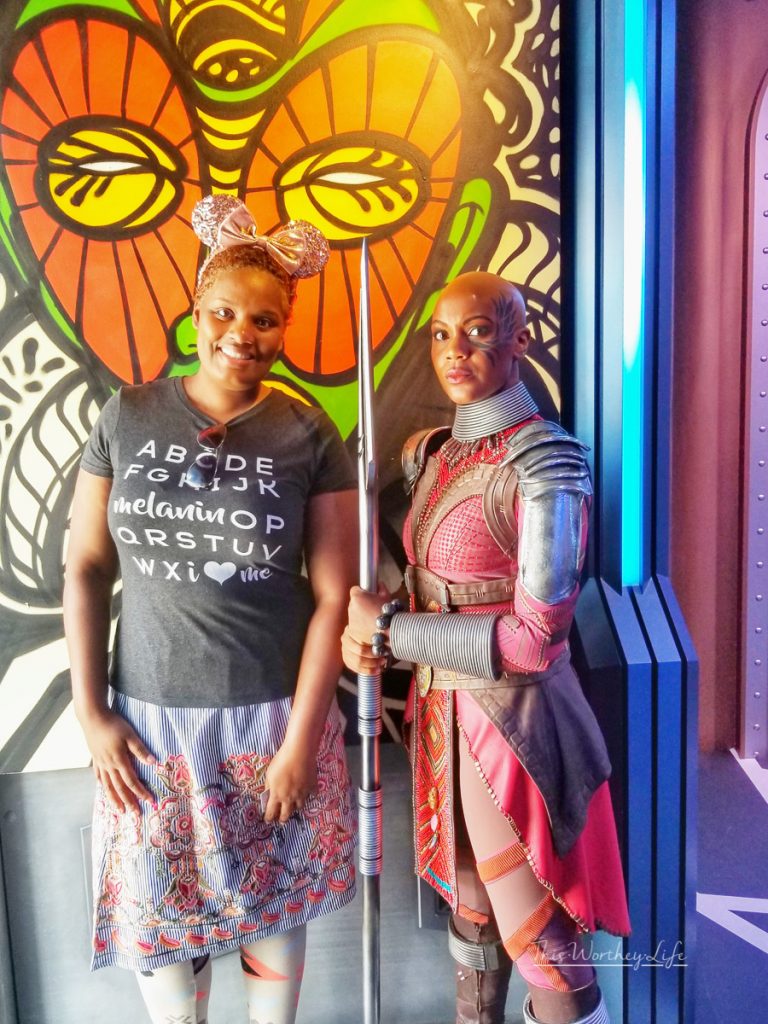 Melanin OP is home to the Alphabet Tee. If you're not sure what that is, you need to check out their website. Blogger and mom Sheena is the owner of this clever brand where you'll find t-shirts and miscellaneous items for the whole family!
Sheena Tatum started this brand as a fun design for her kids, but the idea has taken off and couldn't be cuter!
For diaspora-inspired streetwear that incorporates mud cloth fabric from Mali like face masks, Diop is a Detriot-based Black-owned shop. The company donates a portion of the money earned from their masks to support local-area restaurants providing meals to first-responders.
Your Melanin on Your Sleeve with Black-owned Apparel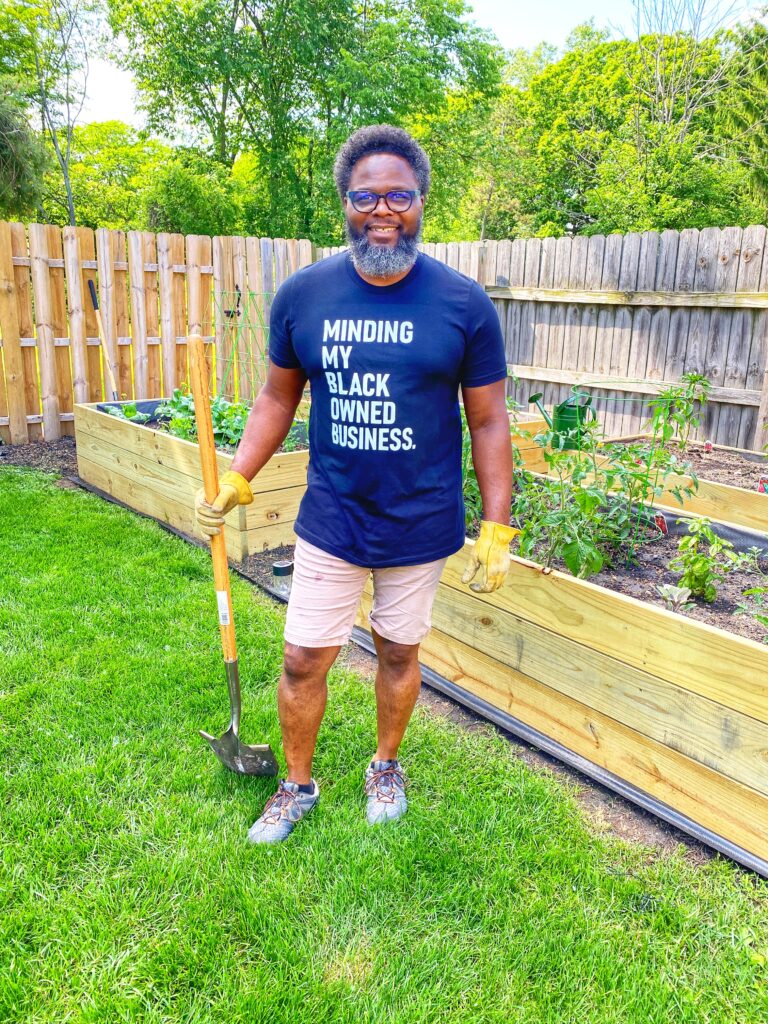 Whether you're looking for home decor, apparel, and other merch covering everyone from Malcolm X to Black Pride and Juneteenth, Melanin Apparel is your site. This Black-owned business offers something for everyone on your holiday list this year.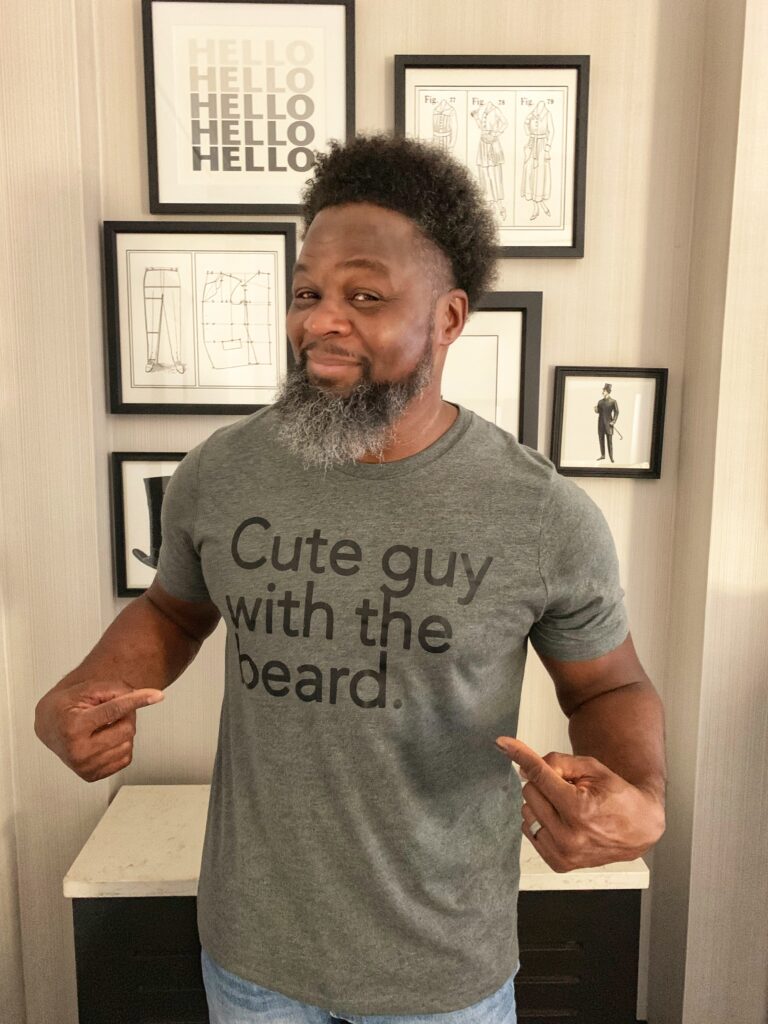 Mess in a bottle is another of my favorite places to get t-shirts. With culture-focused references like Spades to shirts celebrating positivity, purpose, family, and more, this Black-owned brand offers unique t-shirts and merchandise for gift-giving or just every day.
Lifestyle blogger Kita of It's Really Kita features Gullah-Geechie inspired products in her shop, She Geechie.
Whether you're looking for sweatshirts, t-shirts, hoodies, or mugs depicting what it means to be from the sea islands and the lifestyle, you'll find it here. "We Outchea!"
I've purchased a "My Mom is my angel" now t-shirt from Kita.
Another of Oprah's favorites for 2021, Black-owned business Henry Mask, features stylish masks that have been seen on celebrities.
With masks for kids and adults, these make great stocking stuffers because it seems as though we're going to be needing these for the long haul.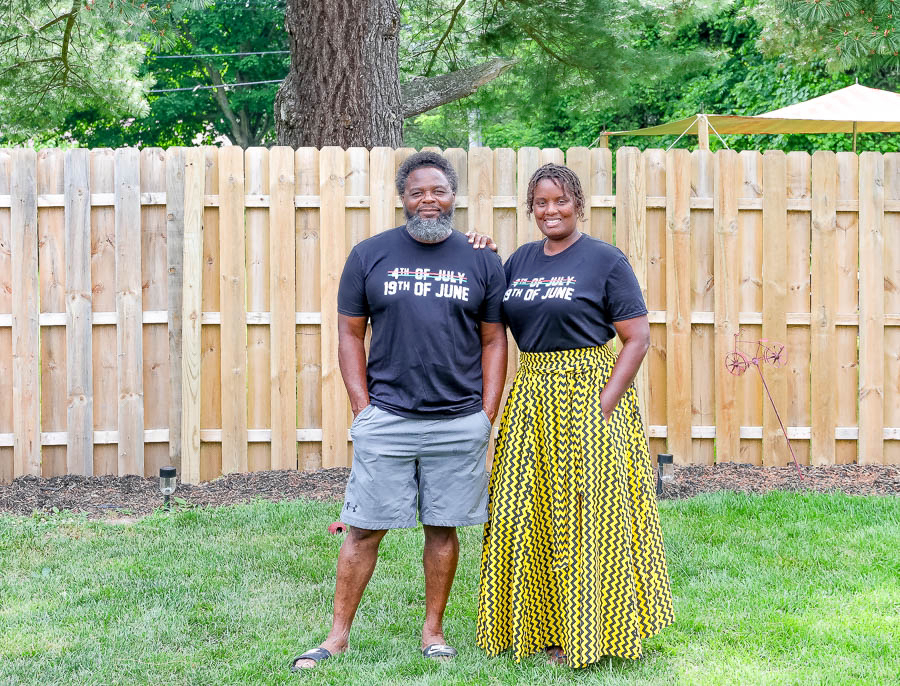 We like this Black-owned apparel company and purchased our Juneteenth shirts for our first annual Juneteenth party.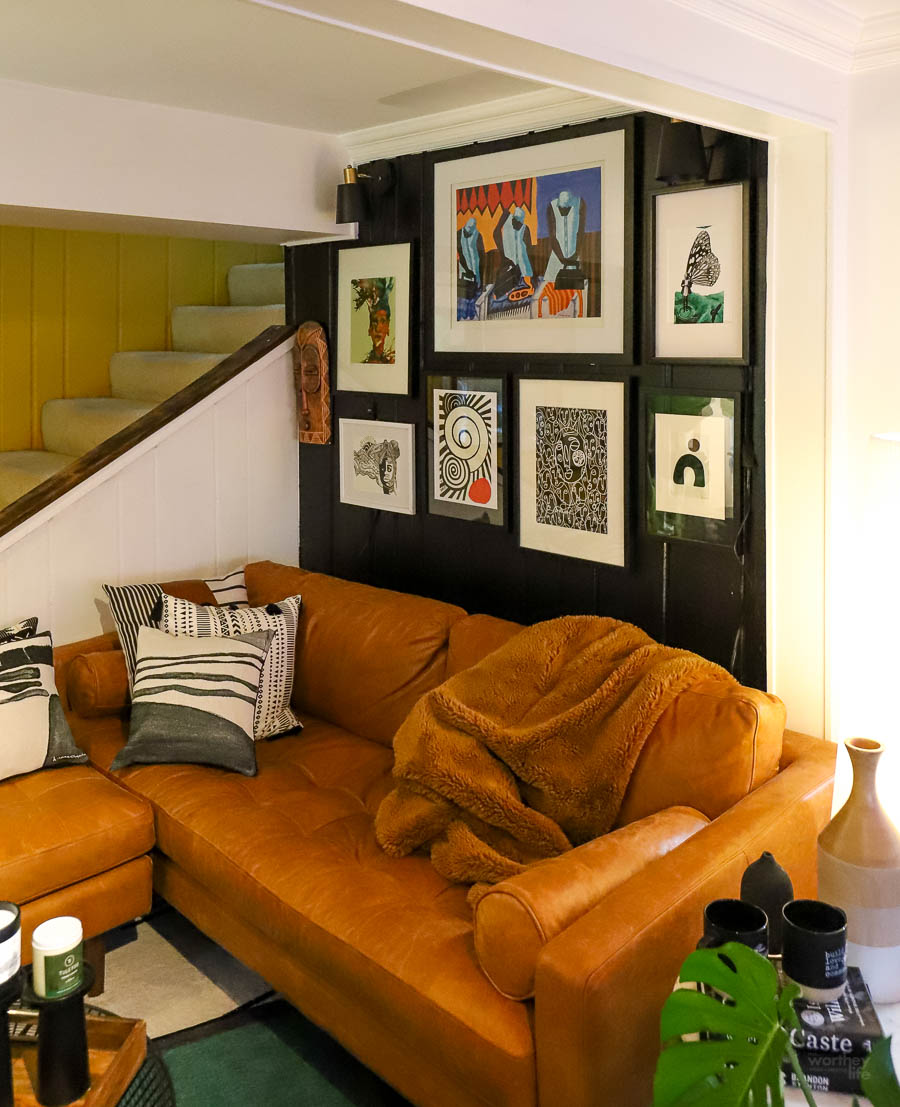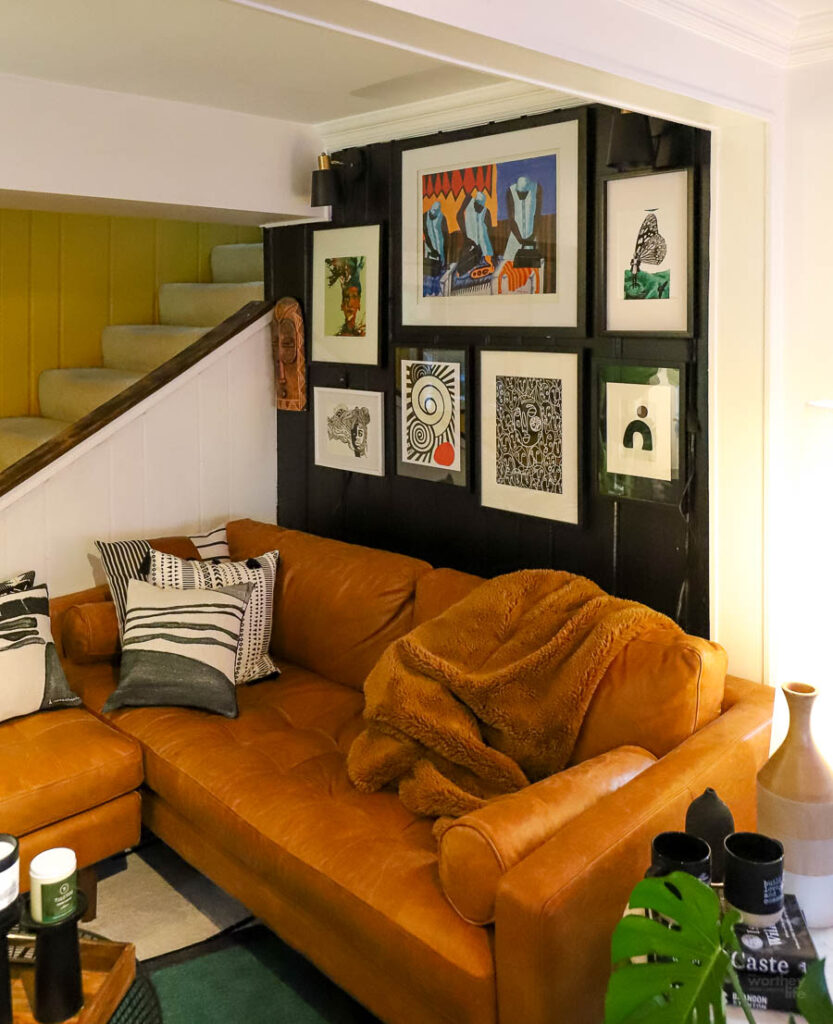 Support These Black Artists this Holiday Season
We love Monica Lewis Art and have purchased a print for our home. For a wonderful holiday gift, consider the Hamsa handpainted note cards in an array of colors.
If you're looking for something to add a bit of pop to your walls, consider perusing her collections; they're genuinely awe-inspiring.
Blue Jones Co. offers everything you need in terms of high-quality paper goods. You'll find wrapping paper, stickers, gift tags, and more.
With various holidays featuring Black Joy and representation, you honestly cannot go wrong when adorning your gifts with this gorgeous paper and embellishments.
Michelle Robinson offers poster prints of her stunning art collection that will truly make beautiful gifts for friends and family.
Robinson is all about change and transformation and being true to yourself; their art depicts this in every way.
For a clean and minimalistic aesthetic, pottery and sculptures from Brittiny at Effortless Composition truly fit the bill.
You'll find pottery, however, but blankets, throws, and candle holders, all of which make great holiday gifts for everyone on your list.
Black-owned Food and Beverage Companies
Our family loves these teas from the founder of Adjourn Teahouse, Latonia. Adjourn Teahouse offers everything from tea accessories and teaware to, of course, the most amazing full leaf teas available.
As seen in Essense magazine, even just based on the images of these signature blends, you can tell that they're something extraordinary.
Ashley Rouse founded Trade Street Jam Co. with quality in mind. These small-batch jams are free of pectin, vegan, and delicious. Purchase the Welcome Set to introduce your gift recipient to the brand.
You could also purchase for yourself to serve during your holiday breakfasts and brunches.
Promoting Black Business in the Kitchen
Sip and Sonder were founded by attorneys and best friends Shanita Nicholas and Amanda-Jane Thomas.
The pair opened a specialty coffee house in Inglewood, California, in addition to an online shop featuring their cold brew and signature roast coffees.
What's great about Partake is that you can find them easily at Target, Whole Foods, and Amazon. What's even better is that these cookies are free of the top 8 major allergens, so they're perfect for adding to gift baskets or sharing during family game night.
Charleston Gourmet Burger Company If you have someone on your gift-giving list that considers themselves King of the barbeque grill, you're going to want to check out Charleston Gourmet Burger Company's sauces.
Husband and wife team owners, Chevalo and Monique Wilsondebriano began selling their amazing burgers at the Charleston Farmers Market, and now you can find their one-of-a-kind burger sauces at Walmart or on their website.
Black-owned Health and Beauty Businesses to Support
Good Earth Pure Soaps specializes in plant-based products, infusing every bar with ingredients that nourish the skin.
Good Earth Pure Soaps give you a rich lather with no trace residue, as nature intended! Their ingredients are very close to how they come from the ground: no preservatives, synthetic aromas, or colorants. The company features a full line of soaps, including exfoliating and activated charcoal soaps. Good Earth Pure Soaps has it all. Click here to shop.
Named after their children, Zach and Zoe Sweet Bee Farm feature raw honey. The honey is made directly from Kam and Summer Johnson's land in New Jersey.
Beekeeping became front and center for the family to help manage their sons' asthma and allergy symptoms, and it soon 'blossomed' into a full-fledged Black family-owned business.
Buy From Black-owned Shops For Your Stocking Stuffers
It can be challenging to find fully Black-owned businesses that cater to hair care, but Design Essentials is one you can trust.
No matter your hair texture or how you style and wear it, Design Essentials offers products that will treat and nourish your hair. I love their edge control products. When I went natural the first time, my hairdresser used and recommended Design Essential products.
Yet another perfect stocking stuffer, Bevel is a Black-owned business specializing in razors, shaving brushes and creams, and pre-shave oils. Pamper the skin with Vitamin E, Aloe Vera, and Shea Butter; it's the perfect holiday gift for that person who has everything.
During the holidays and especially during a global pandemic, finding Black-owned businesses to support is imperative to our collective success.
There are so many options and so many notable companies; those that have been established for some time and others that are brand new, and they all deserve their time to shine.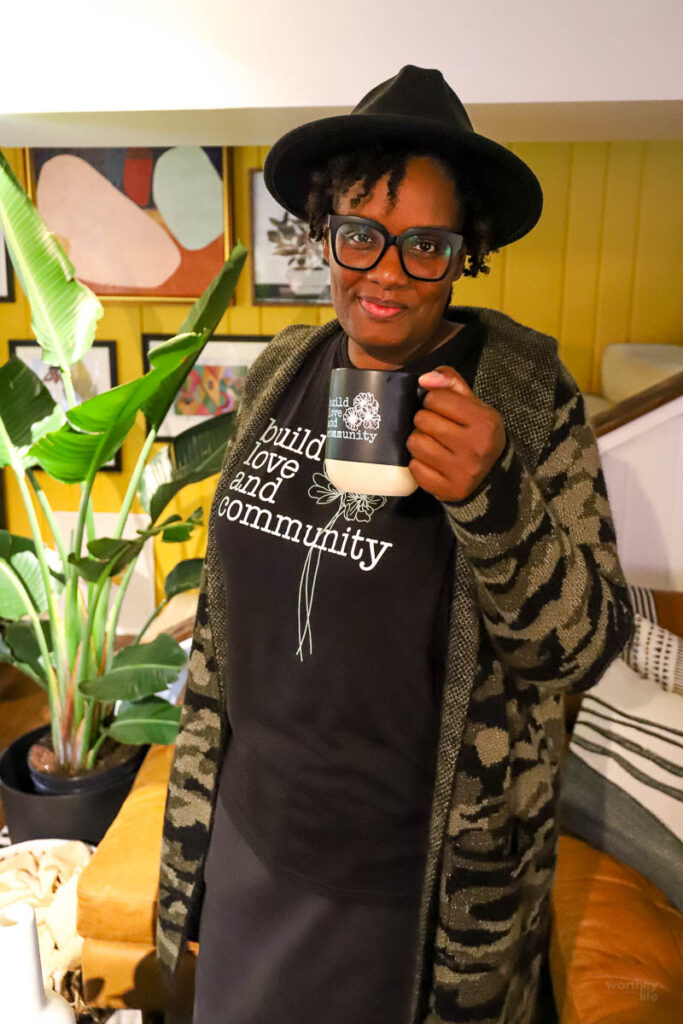 Support the Black-owned businesses listed here or those in your local area and be a part of the solution.
A few of my friends have more places to shop + support this holiday season for Black-Owned Businesses. Check out Ann Marie's list, from hair care products to candles. This is a great compilation of online places to shop.