Enjoy fall with our homemade butterbeer recipe. This Harry Potter-inspired drink can be made for kids or a modified version for adults. Grab the recipe down below!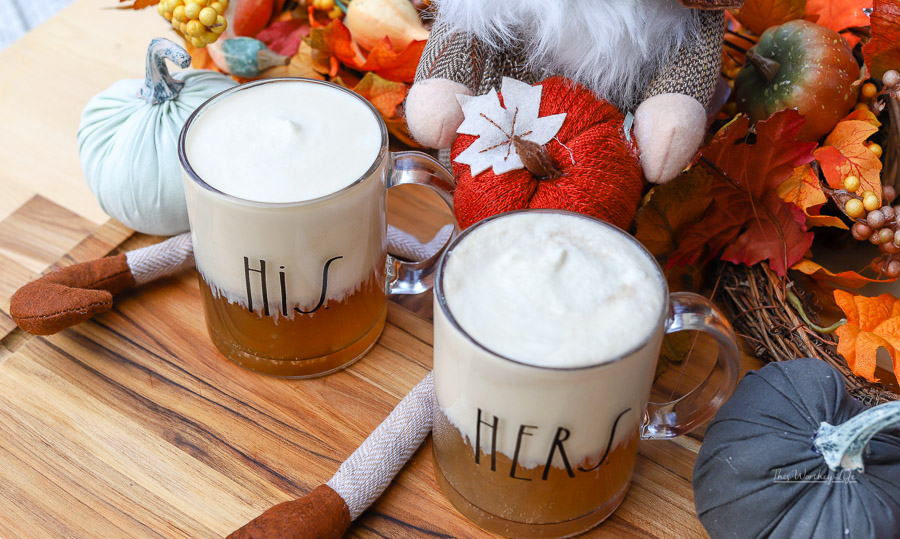 Adult Butterbeer Recipe + Kid-Friendly Butterbeer Version
Tis the season for butterbeer! We fell in love with butterbeer several years ago after reading the Harry Potter series. Then once we visited Universal Studio's Wizarding World of Harry Potter theme park, we had to have butterbeer several times throughout the day. We've tried a few homemade butterbeer recipes, but it was missing something, liqueur.

Any good Butterbeer worth its hocus-pocus starts with a good cream soda. Add a few more ingredients, and you'll be drinking butterbeer and practicing your best spells just in time for the spookiest time of the year!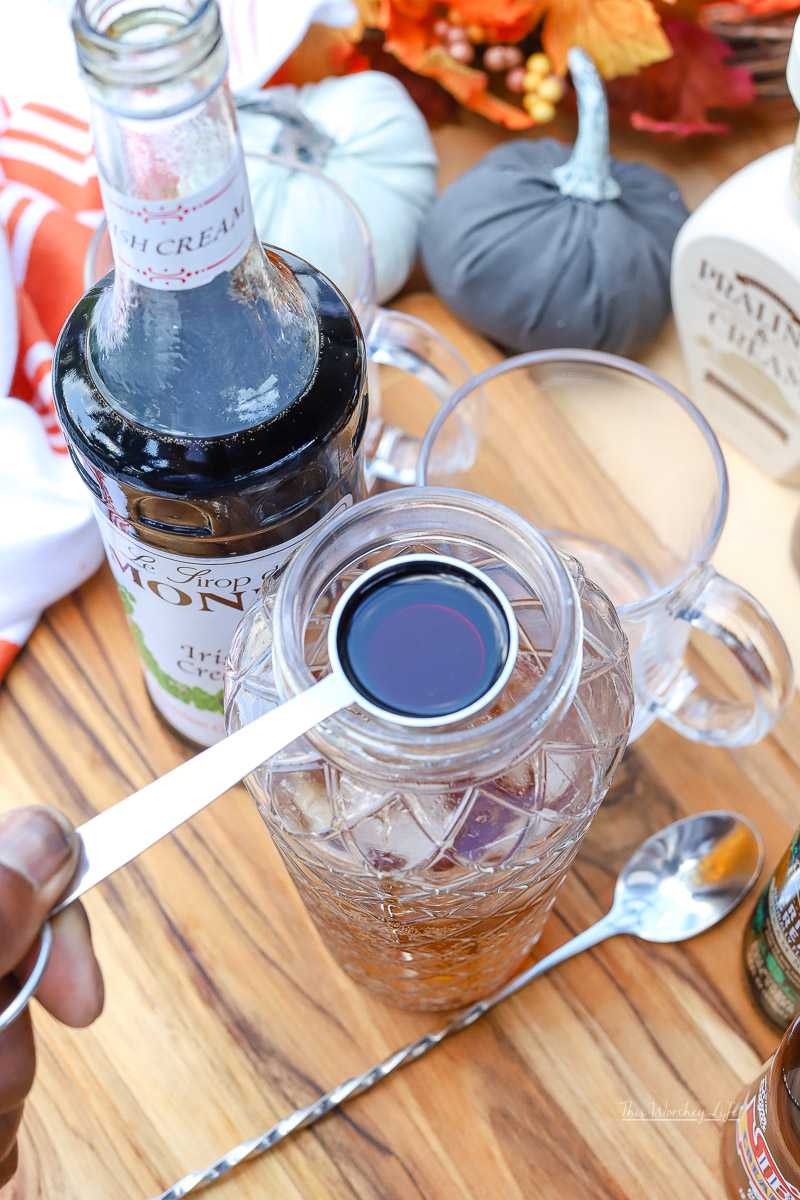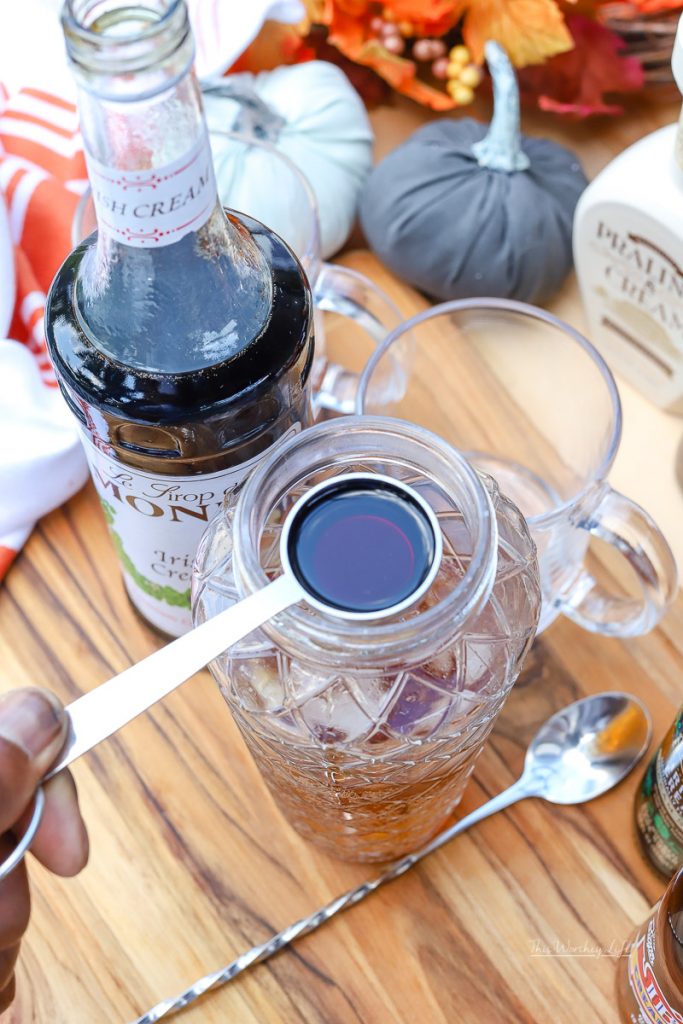 Next, add a tablespoon of Irish Cream simple syrup and a tablespoon of Butterscotch, and a bit of pure vanilla extract. Then add ice and shake vigorously. Strain into a mug and topped with Butterscotch whipped cream, then serve. Fall has never tasted better!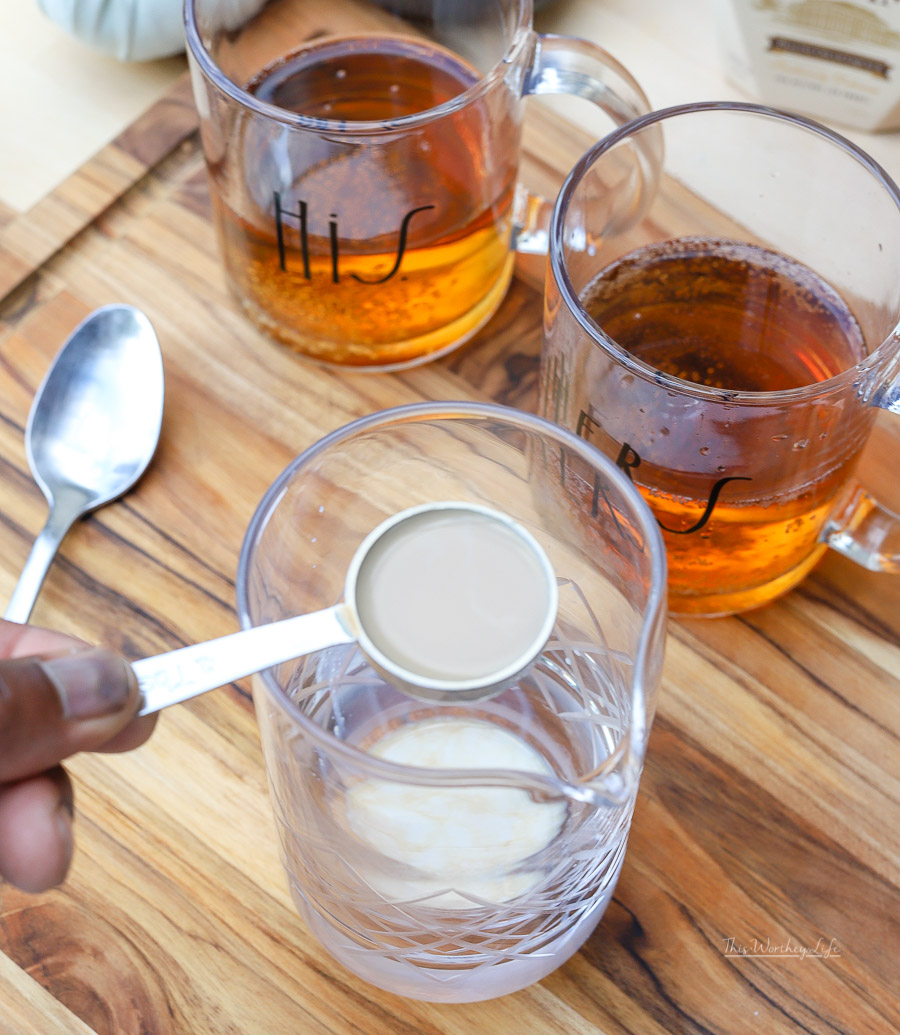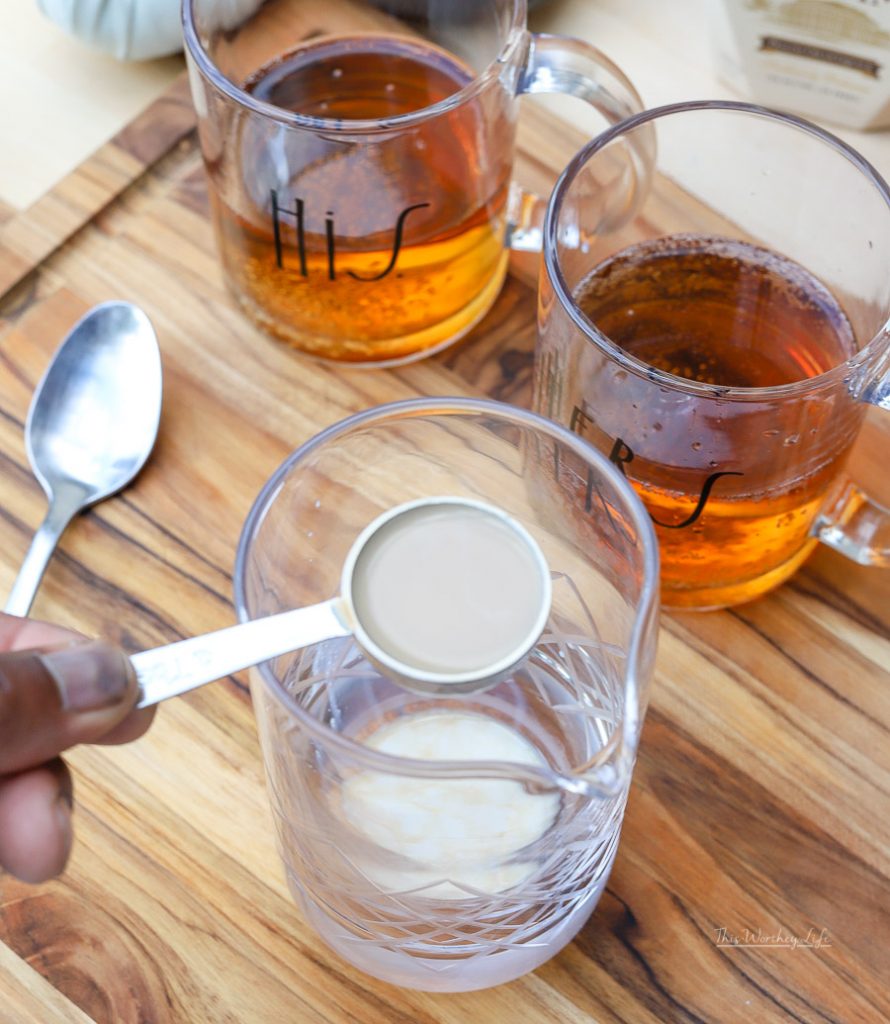 How to make Creamy Butterbeer for kids
Ingredients:
6 ounces cream soda
1 tablespoon Irish Cream simple syrup
1 tablespoon Butterscotch syrup
1/8 teaspoon pure vanilla extract
ice
1/2 cup homemade whipped cream
Directions:
Into a cocktail shaker add cream soda, Irish Cream simple syrup, Butterscotch syrup, pure vanilla extract, and ice.
Using a long-handled bar spoon stir the ingredients vigorously for thirty seconds.
Strain into a standard rocks glass and top with fresh homemade butterscotch whipped cream.
Serve.

Adult Butterbeer recipe
*Note: To make this a delicious adult Butterbeer add liqueurs like Pralines & Cream, Godiva White Chocolate, or Buttershots. Feel free to add as much as your heart desires. Well, within moderation!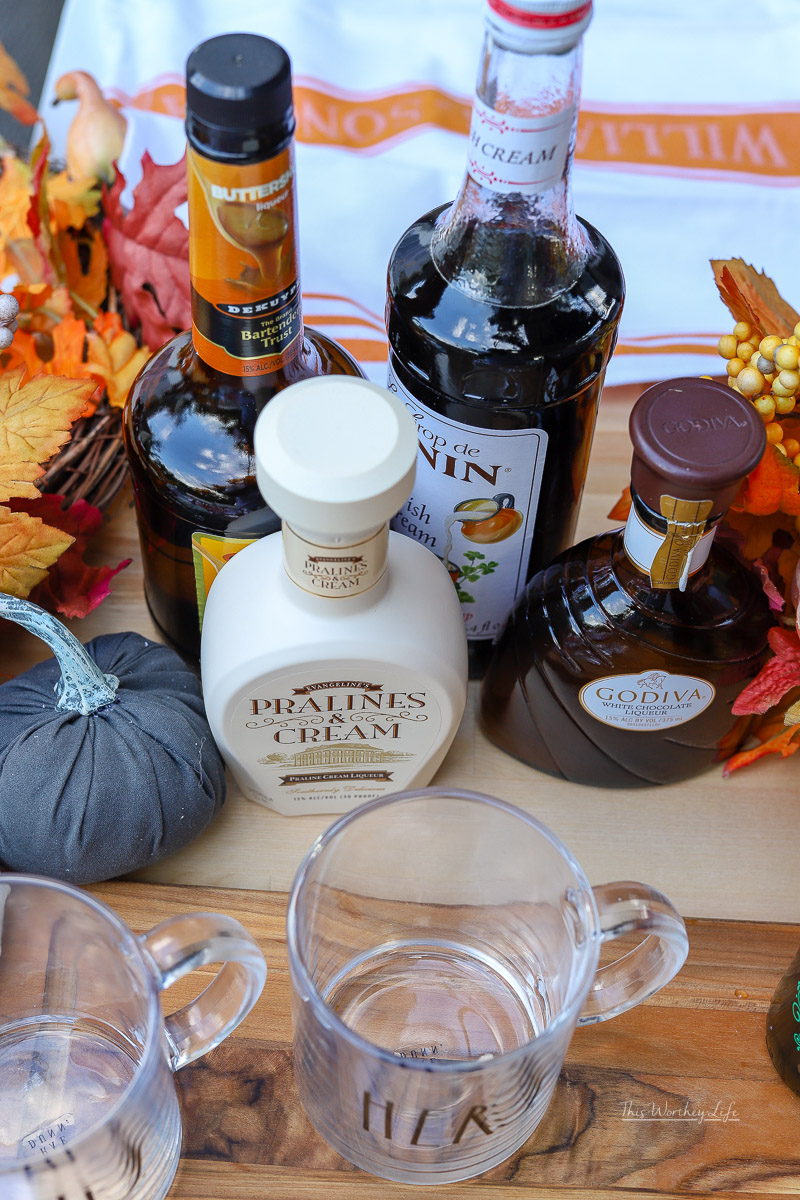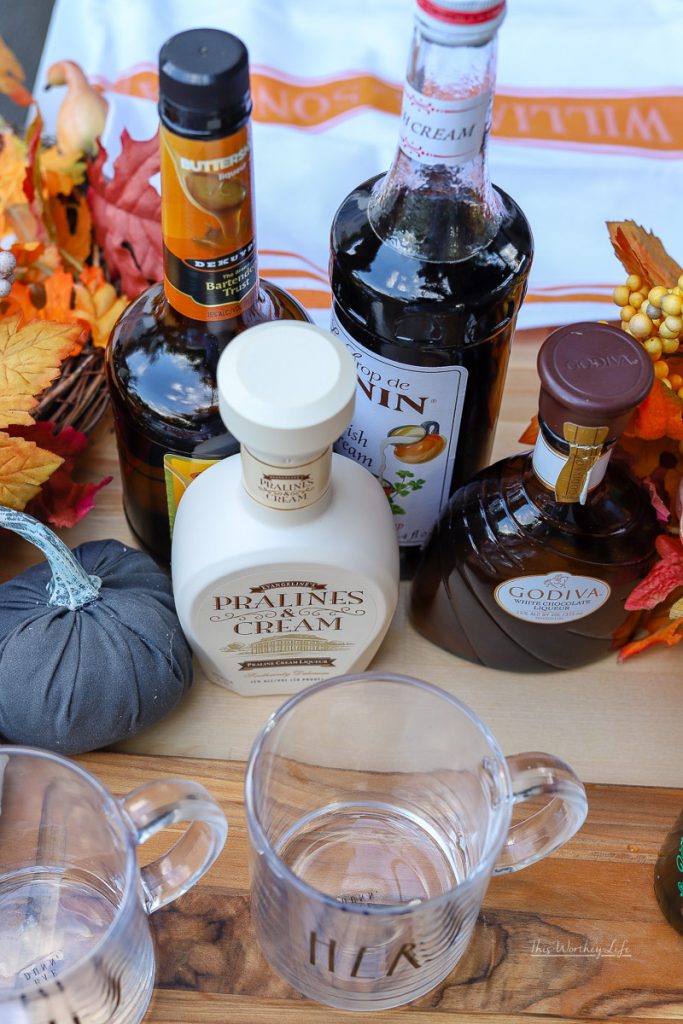 How to make Butterscotch Whipped Cream
Ingredients:
1 cup heavy whipping cream
2 tablespoon sugar
1 tablespoon butterscotch syrup
1/2 teaspoon pure vanilla extract
Directions:
Place the metal bowl of a stand-mixer into the freezer for 15-minutes.
Remove from the freezer and add the sugar and whipping cream.
Using the whisk attachment and begin to whip the heavy cream on medium-high until stiff peaks form.
Now add the butterscotch syrup and pure vanilla extract.
Beat for a few more minutes.
Taste the whipped cream for flavor.
Use immediately or store in an airtight container for up to 12-hours in the fridge.
Enjoy!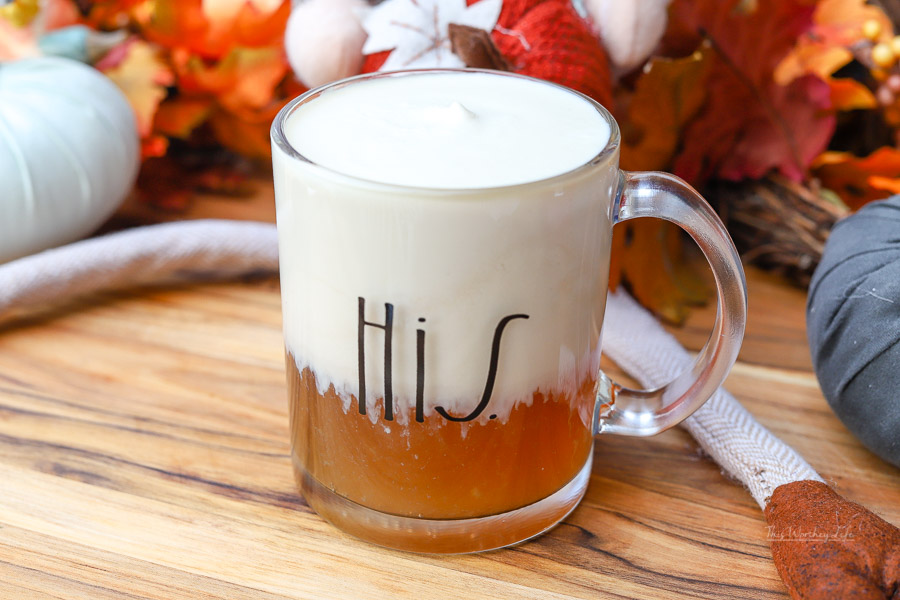 Other Fall holiday recipes to try:
Apple Pumpkin Cream with Dark Chocolate
Praline Coffee Old Fashioned Using Praline Liqueur