Discover a heartwarming feast that's sure to impress in our collection of 30+ Comforting Casseroles For A Crowd.
Whether it's a family reunion, potluck, or a cozy night with friends, these dishes are your go-to.
Perfect for those nights when you want a break from cooking – make a big casserole and enjoy the leftovers the next night.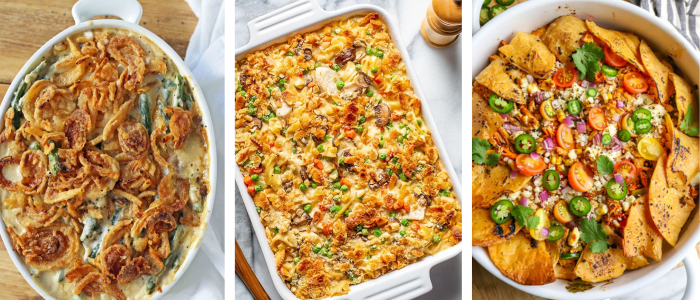 Gather 'round, food lovers! We've got a heartwarming feast that's sure to impress.
Casserole recipes are perfect for family reunions, potlucks, and even cozy nights with friends!
Casseroles are also great to make when you want to have a night or two off from cooking.
I like to make a big casserole, then have the leftovers for the next night!
These dishes are guaranteed to be a hit with everyone.
From flavors like cheesy lasagnas to creamy mac 'n' cheese and everything in between.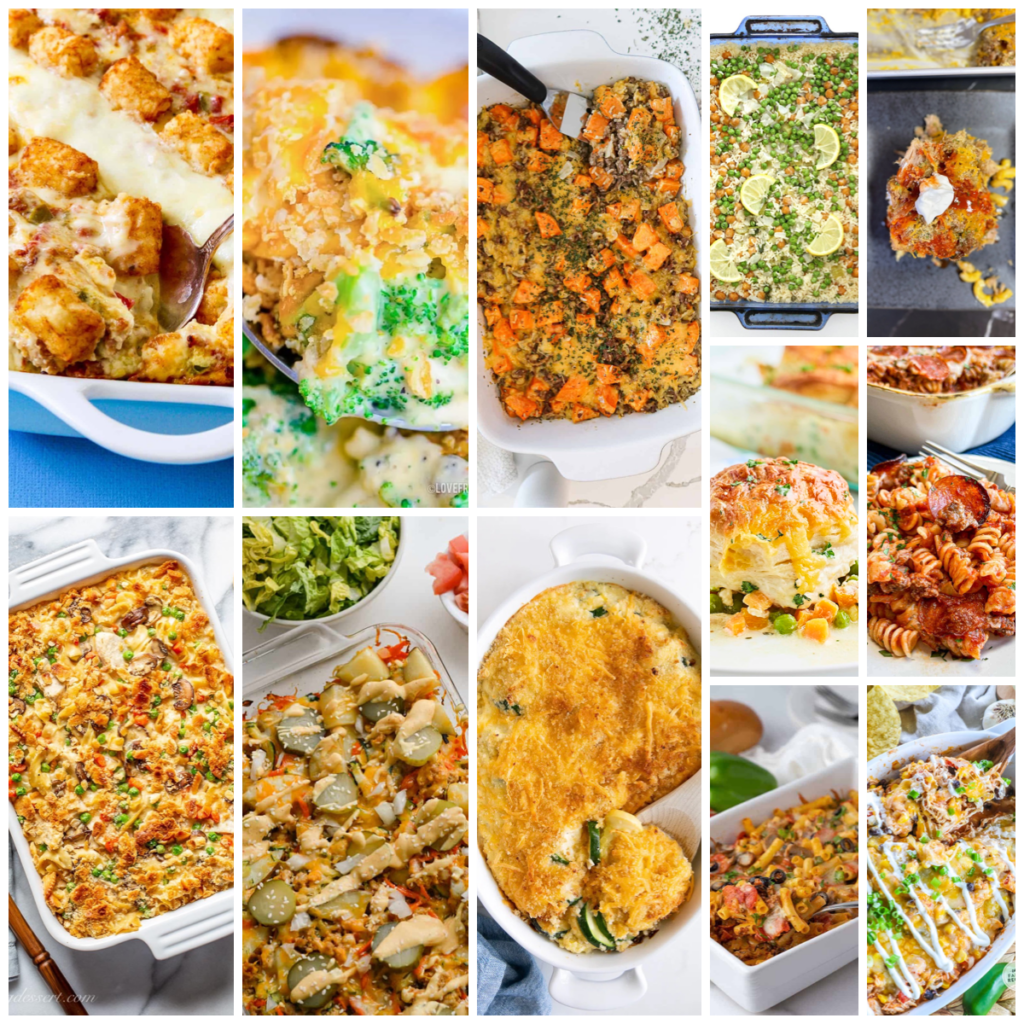 Casseroles For A Crowd With Chicken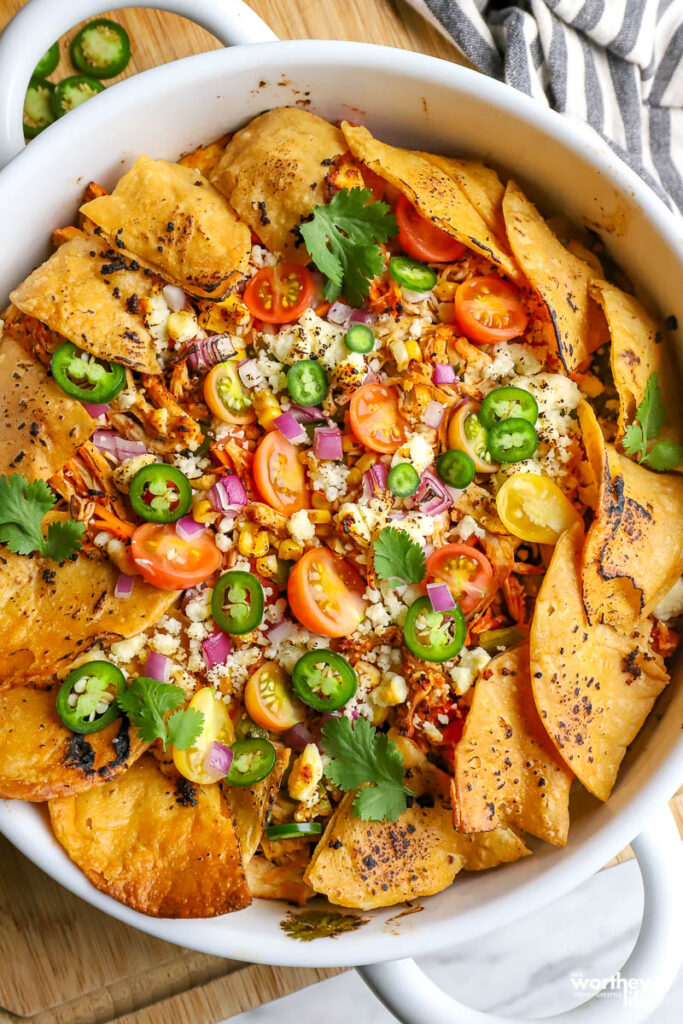 Introducing the ultimate crowd-pleaser: our Taco Chicken Casserole!
This mouthwatering recipe is not only a flavor-packed fiesta in a casserole dish but also the perfect solution for feeding a hungry crowd.
Packed with zesty taco flavors, tender chicken, and layers of cheesy goodness, it's a one-pan wonder that will have everyone coming back for seconds.
Get ready to impress your guests with this delectable casserole that's sure to become a party favorite!
Discover the recipe and make your next gathering a memorable feast.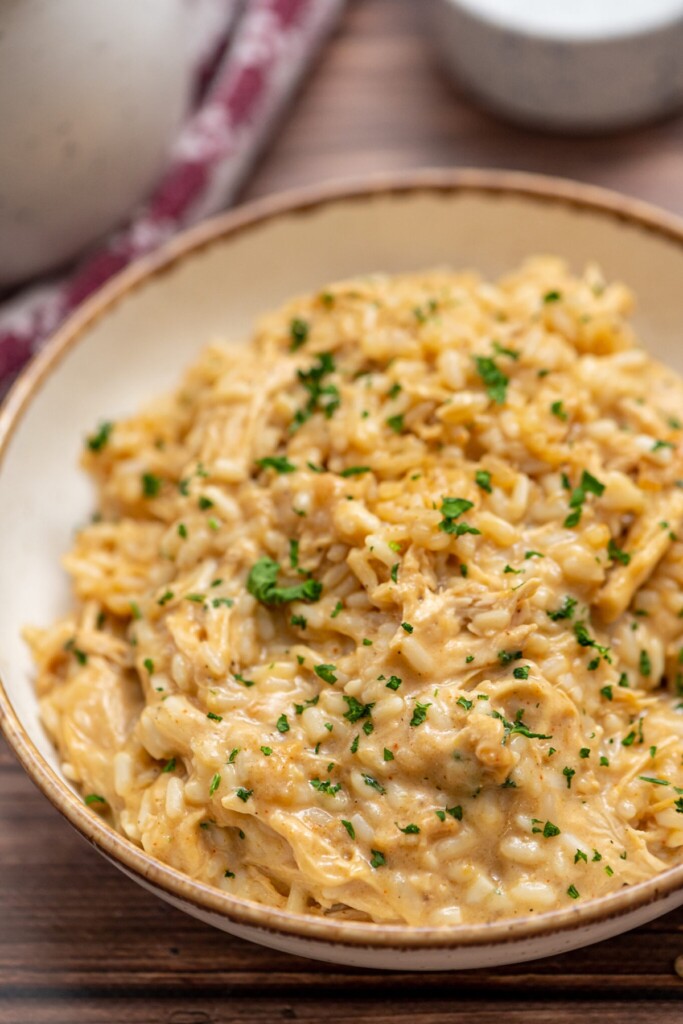 You will feel like a culinary genius with this mouthwatering Chicken and Rice Casserole!
Comfort food goals achieved! It is ready in a flash with hearty, wholesome ingredients.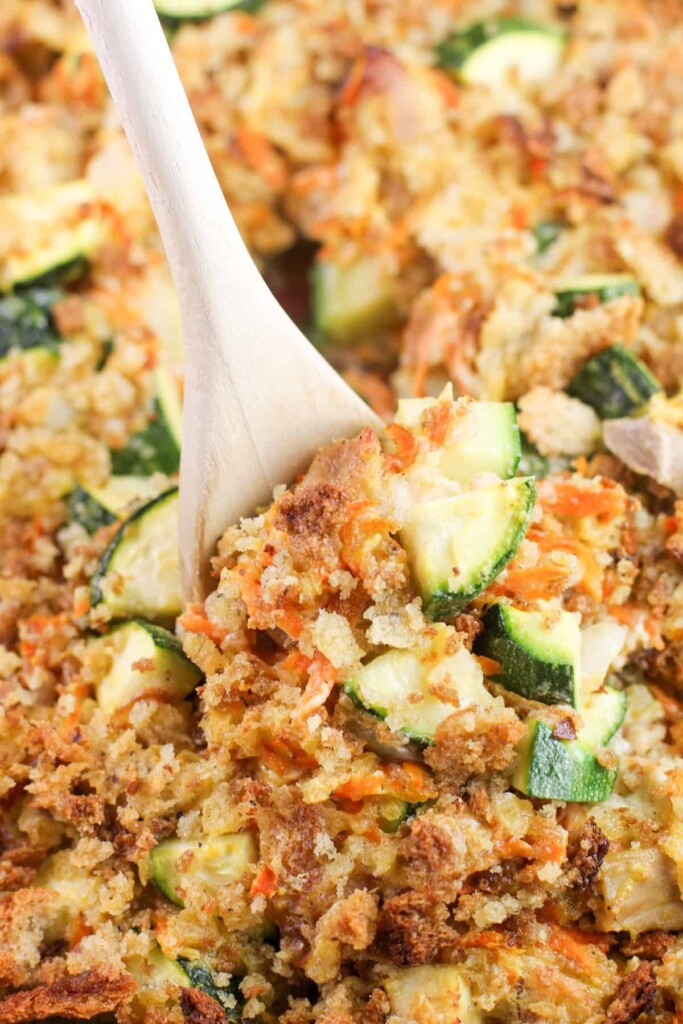 Looking for the best casseroles for a crowd? This Chicken Zucchini Casserole features juicy bits of chicken with zucchini baked in creamy, crunchy stuffing!
You can even make it ahead of time, and it can be doubled for a large party or gathering.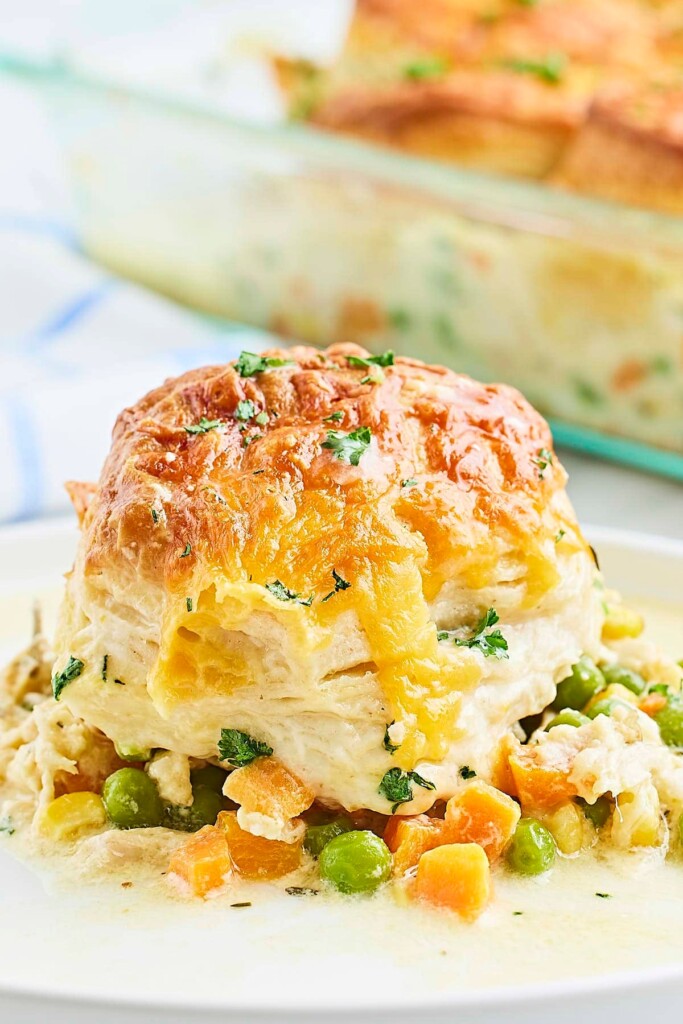 Get ready to dive into comfort food heaven with this Cheesy Chicken Pot Pie Casserole!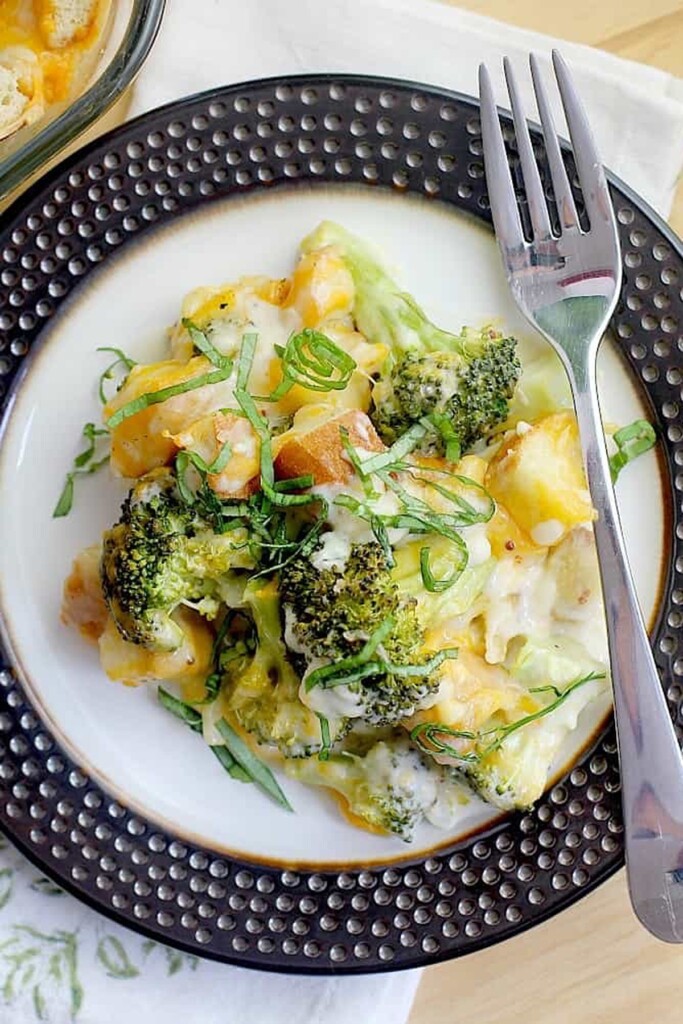 Turn your weeknight dinner into a cheesy masterpiece with this Broccoli Chicken and Cheese Casserole!
Creamy, comforting, and oh-so-delicious.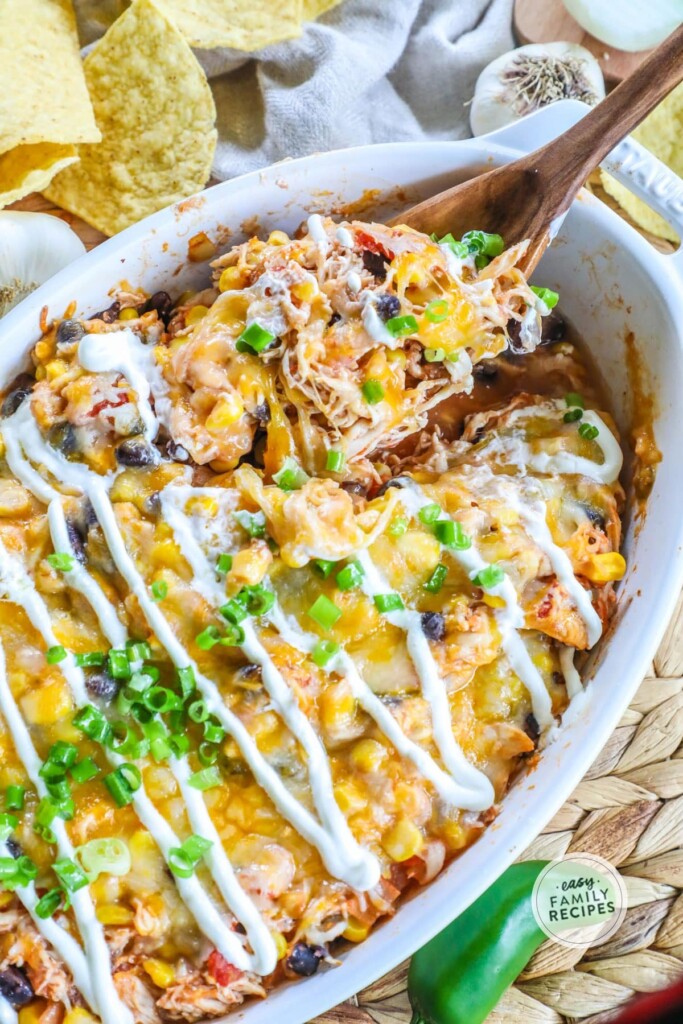 Shredded Mexican Chicken Casserole
Spice up your dinner routine with this mouthwatering Shredded Mexican Chicken Casserole!
If you're craving Mexican food, this homemade casserole will definitely hit the spot.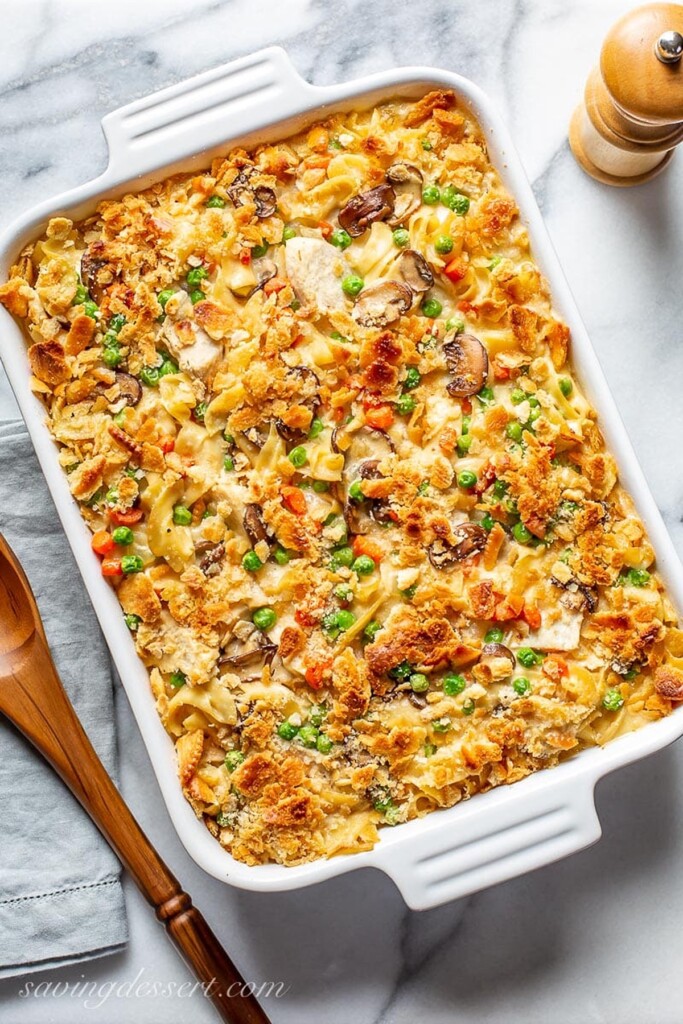 Comfort food at its finest! Dig into this delicious Chicken Noodle Casserole for the ultimate cozy meal.
Featuring tender chicken meat, yummy noodles, and more!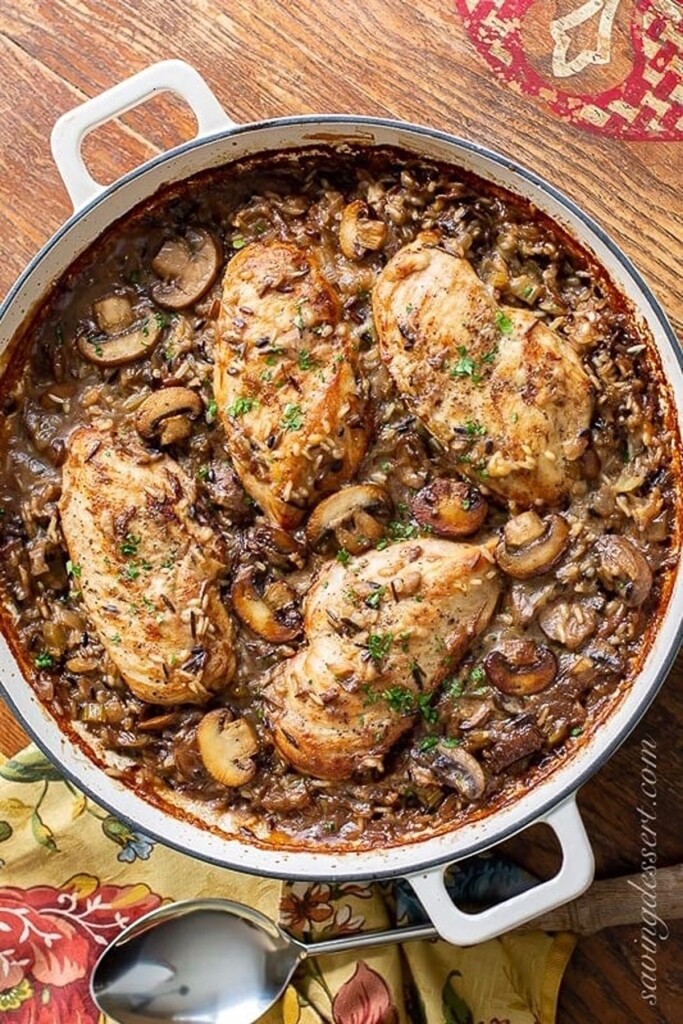 Feeling cozy and craving comfort food? Dive into this delicious Chicken and Wild Rice Casserole recipe that's a warm hug on a plate.
Perfect for those chilly nights!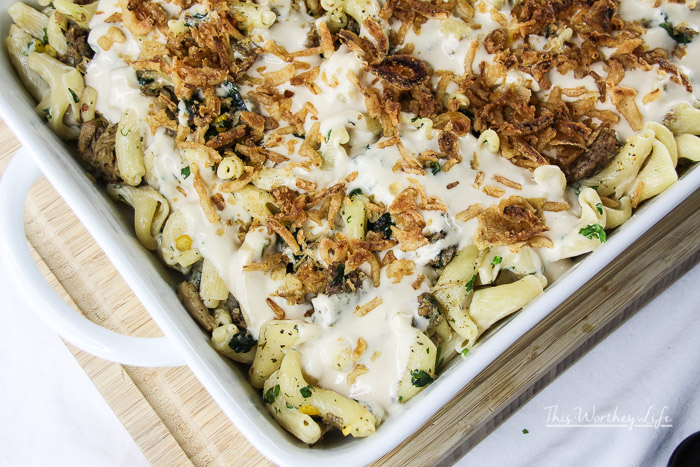 Campanelle Chicken and Sausage Pasta
Elevate your entertaining game with our Campanelle Pasta with Sausage, Chicken, and Spinach, a delightful casserole for a crowd!
Perfect for gatherings and special occasions, this dish boasts a medley of flavors, including savory sausage, tender chicken, and nutritious spinach, all served over delightful campanelle pasta.
Beef Casserole Recipes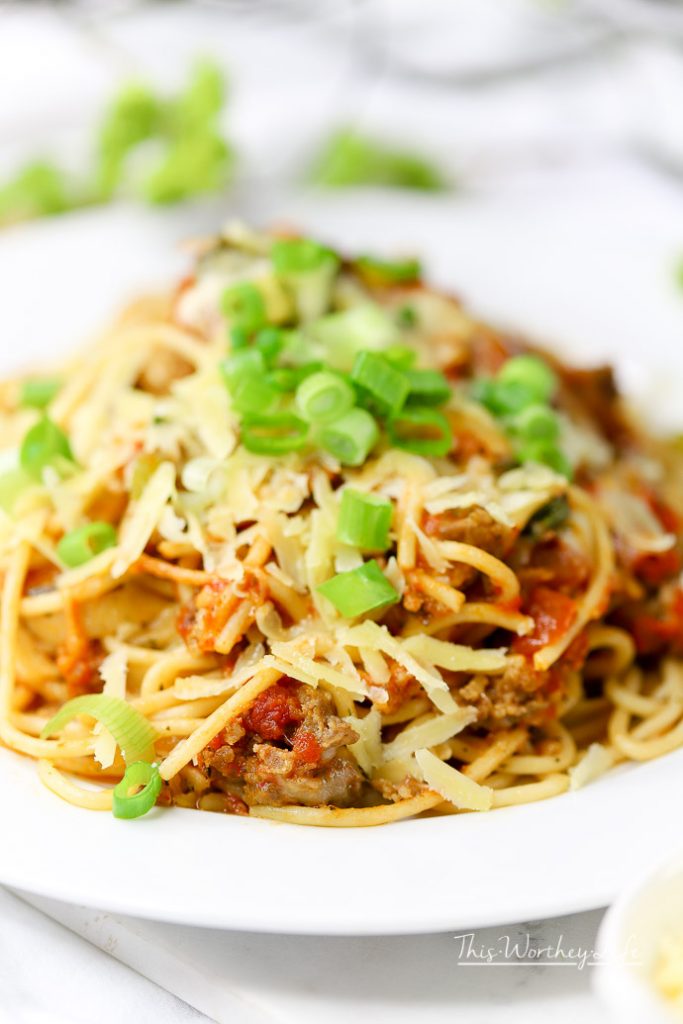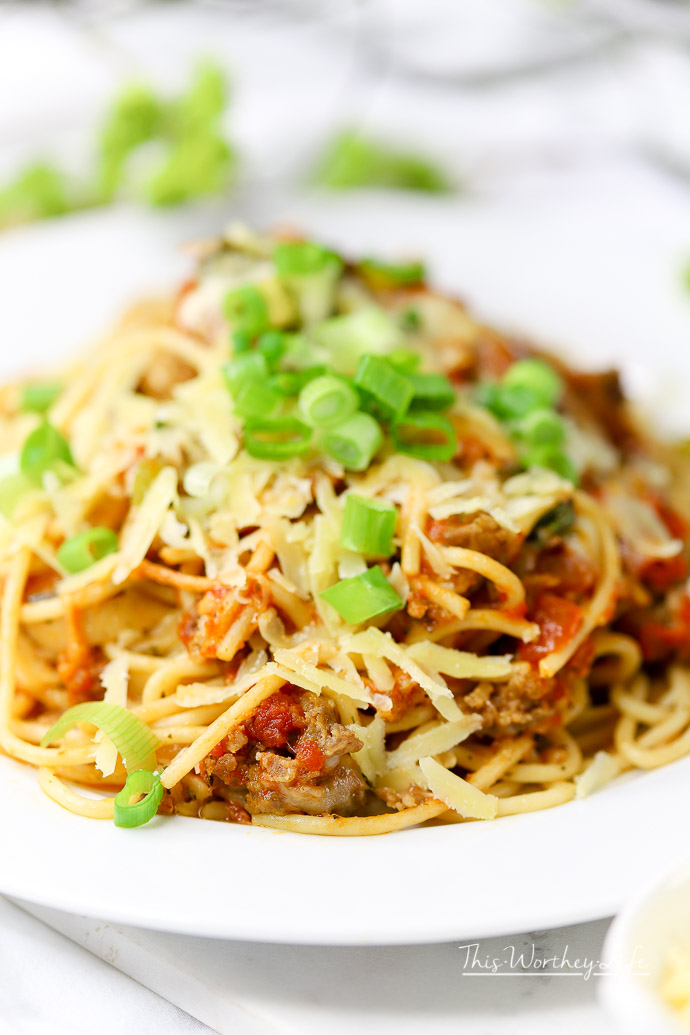 Baked Spaghetti Beef Casserole
Serve up a mouthwatering feast with our Baked Spaghetti Casserole, the ultimate crowd-pleaser!
This hearty and flavorful dish is perfect for large gatherings and celebrations.
Packed with layers of pasta, rich sauce, savory meat, and a generous helping of melted cheese, it's a comforting casserole that will leave your guests delighted.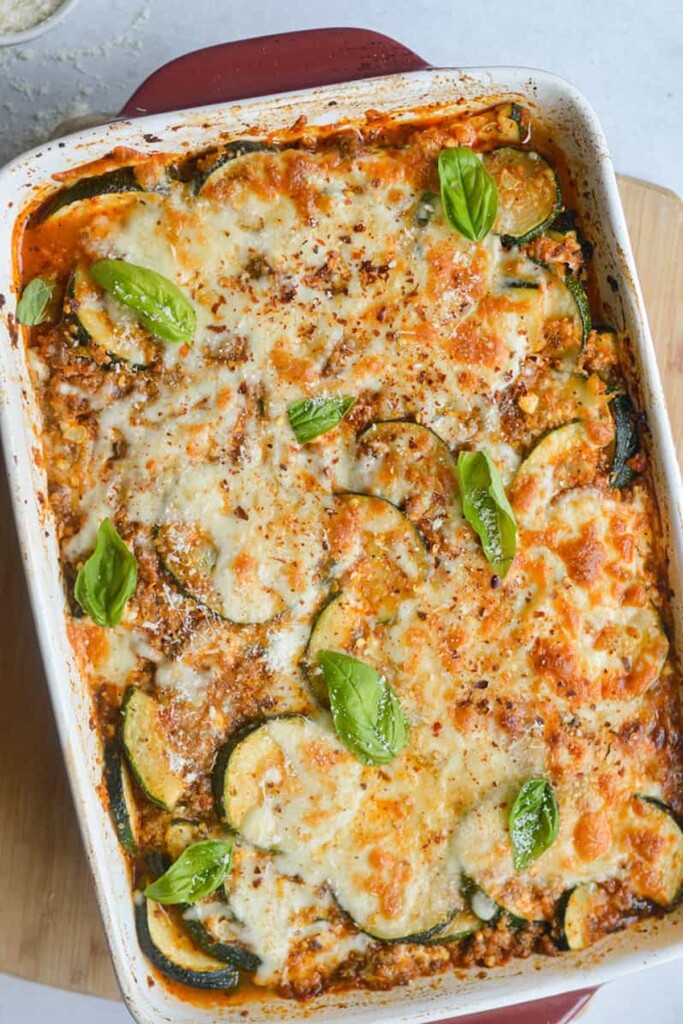 Dive into this delicious Ground Beef and Zucchini Bake recipe – a savory twist on a classic favorite.
With just a handful of ingredients and minimal effort, you can whip up a winning dish in no time at all!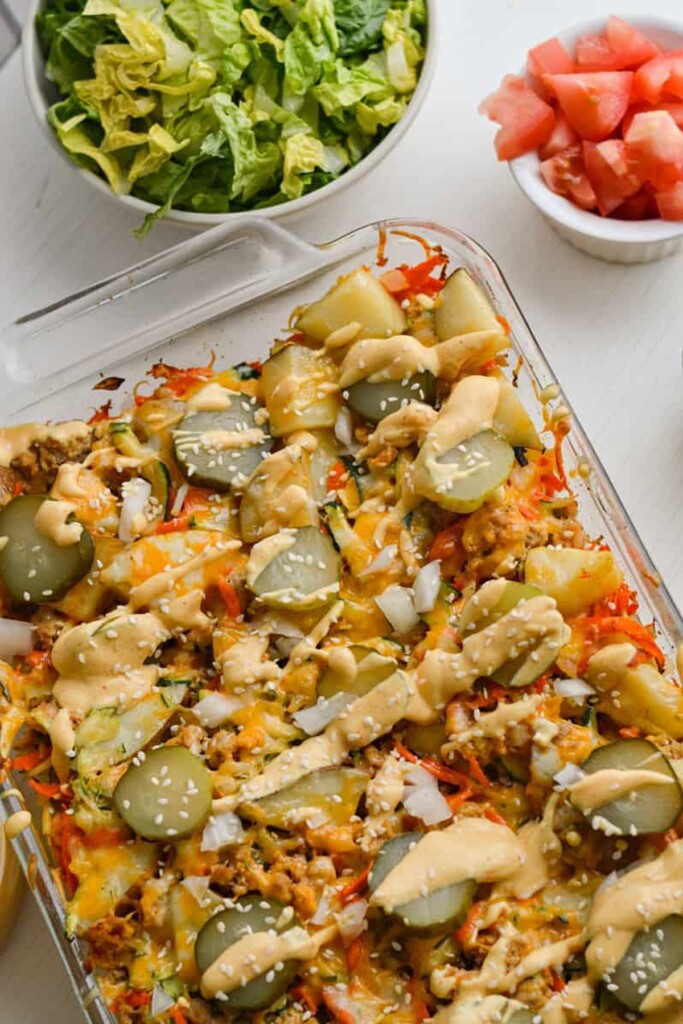 Craving the classic Big Mac flavor but in a cozy casserole form?
Say hello to the Big Mac Casserole Recipe – layers of beefy, cheesy, and pickley goodness that'll leave your taste buds singing!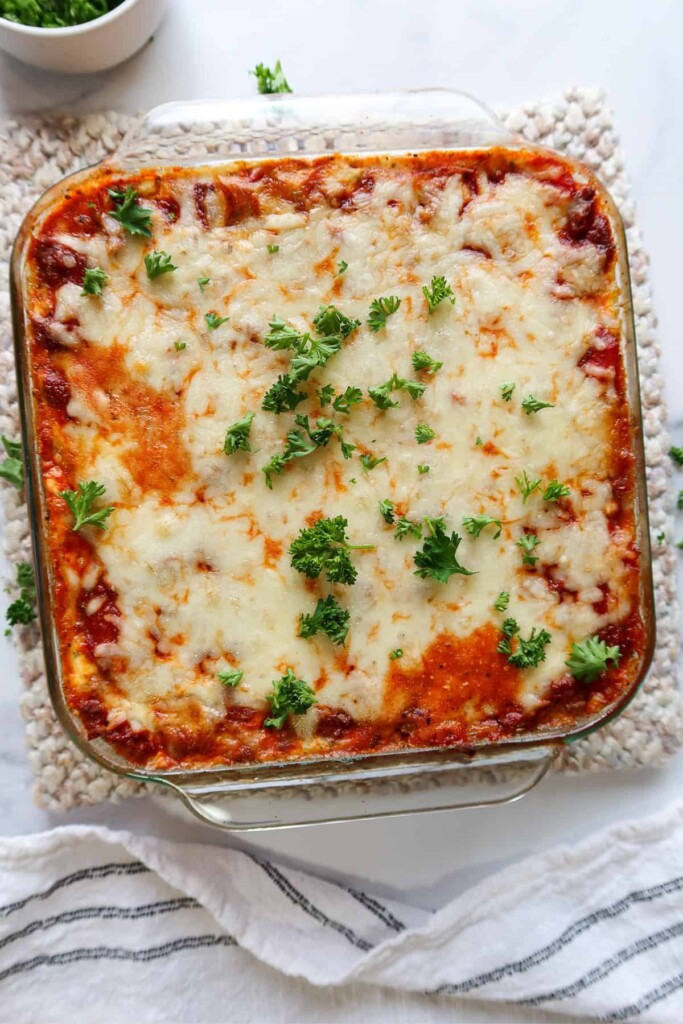 Embrace the cozy vibes with this Spaghetti Squash Lasagna Bake!
Layers of cheesy goodness and the wholesome goodness of spaghetti squash – your taste buds will thank you!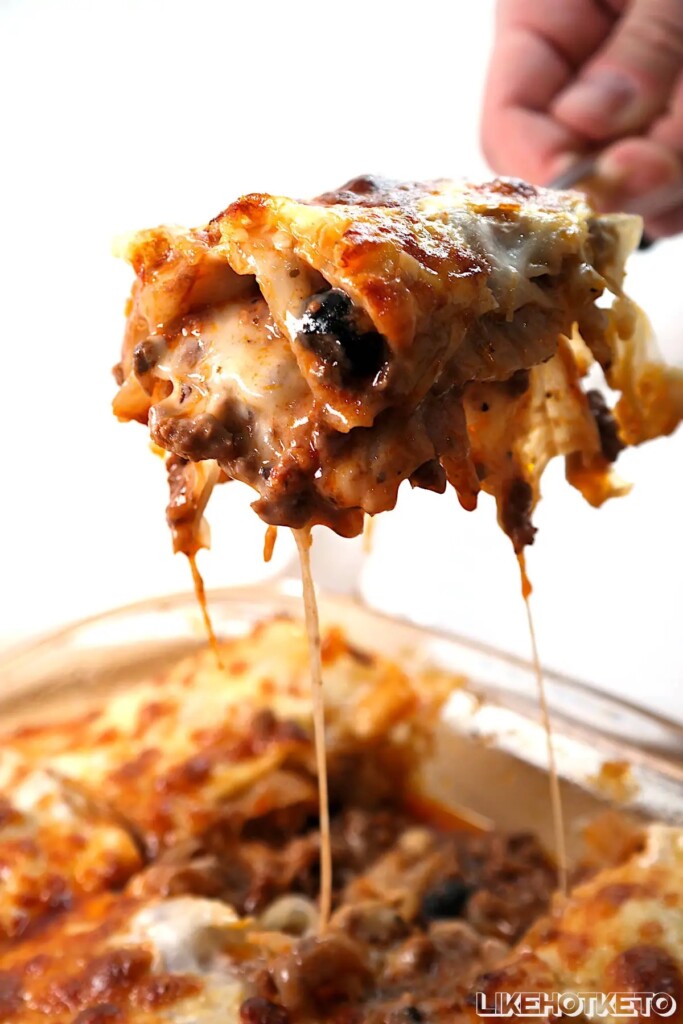 Craving comfort food without the hassle? Try this Easy Cabbage Lasagna Recipe – layers of cheesy goodness with a healthy twist!
Easy casseroles for a crowd like this are always delicious.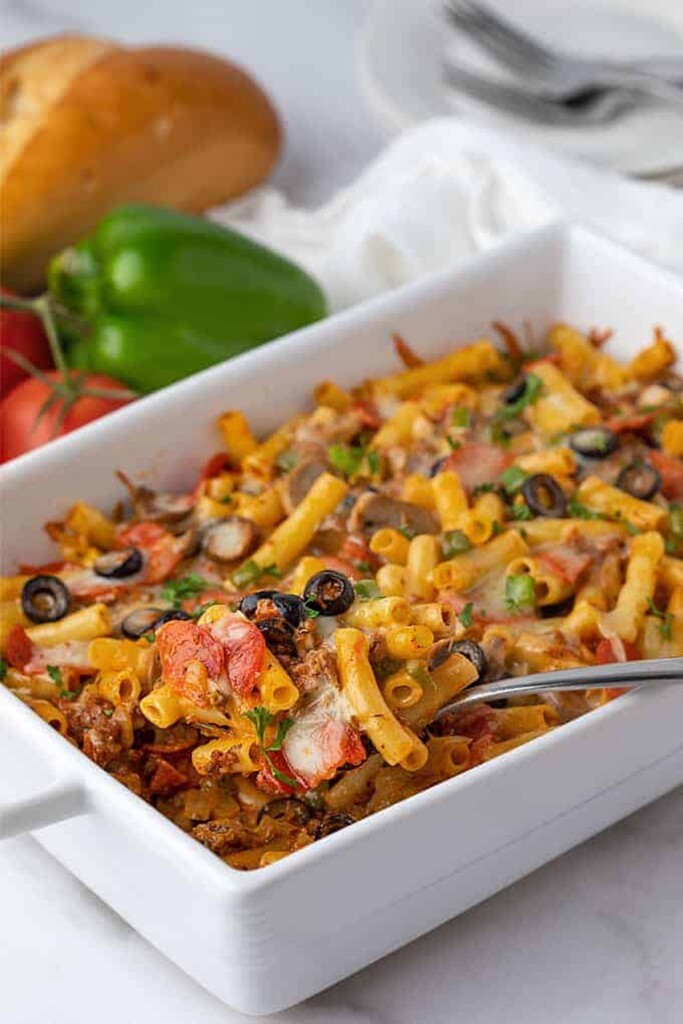 Craving a delicious and hassle-free dinner tonight? Try this Easy Pizza Bake with Beef recipe!
Perfectly cheesy, savory, and oh-so-satisfying!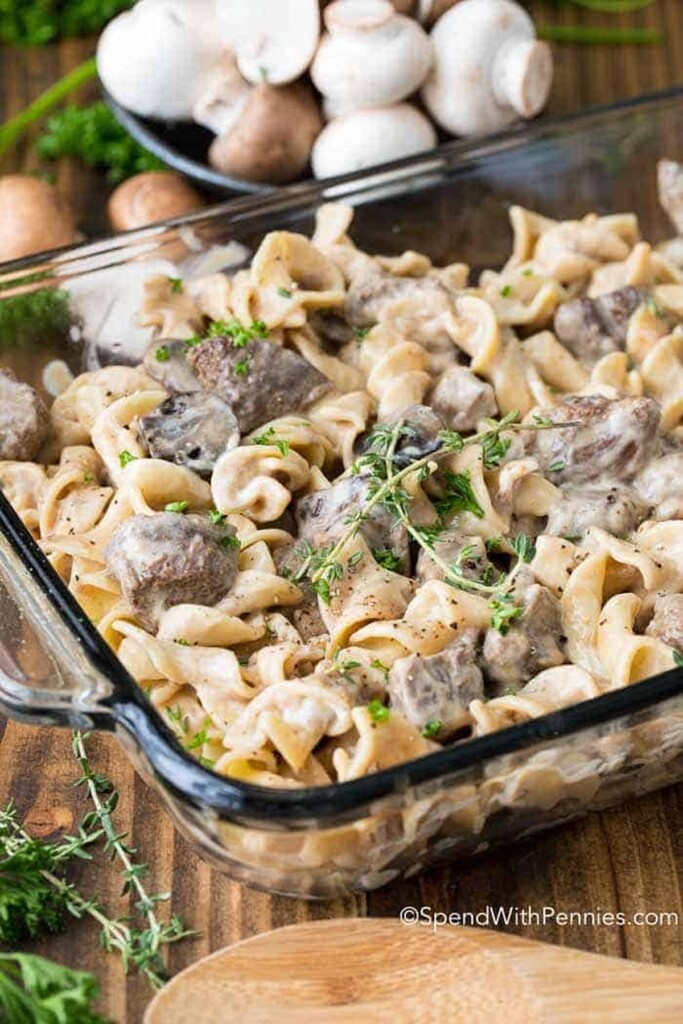 Whether you're a seasoned chef or new to baking, this Beef Stroganoff Casserole is easy for everyone! It's so delicious it's a guaranteed crowd-pleaser.
Featuring savory beef, sautéed onions, and mushrooms that are smothered in a creamy sauce!
Casserole Recipes With Pork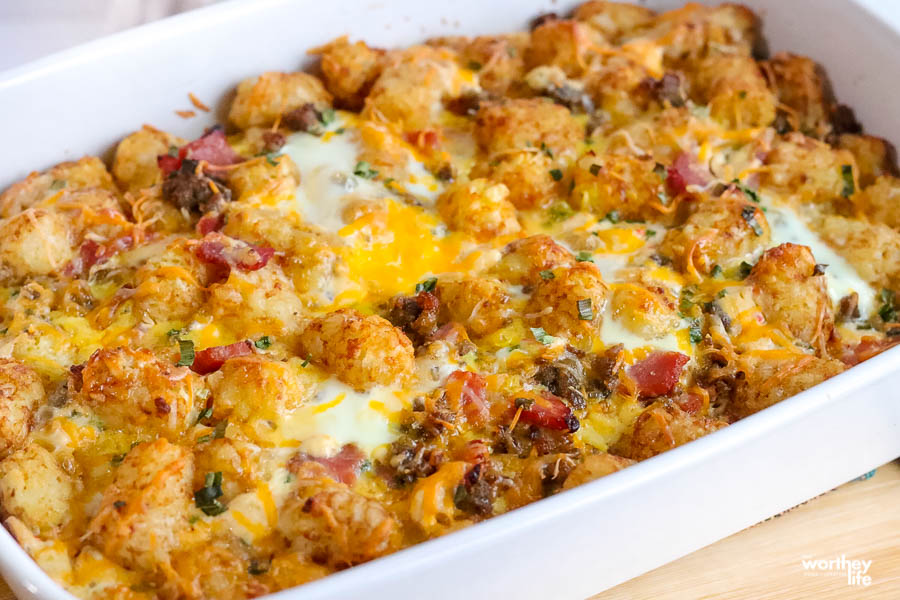 This hearty and delicious casserole is perfect for feeding a hungry bunch and kicking off your day with a flavorful breakfast.
With layers of crispy tater tots, savory sausage, fluffy eggs, and gooey cheese, it's a comforting dish that'll have everyone coming back for more.
Whether it's a weekend brunch or a holiday get-together, this casserole is your go-to recipe for feeding a crowd.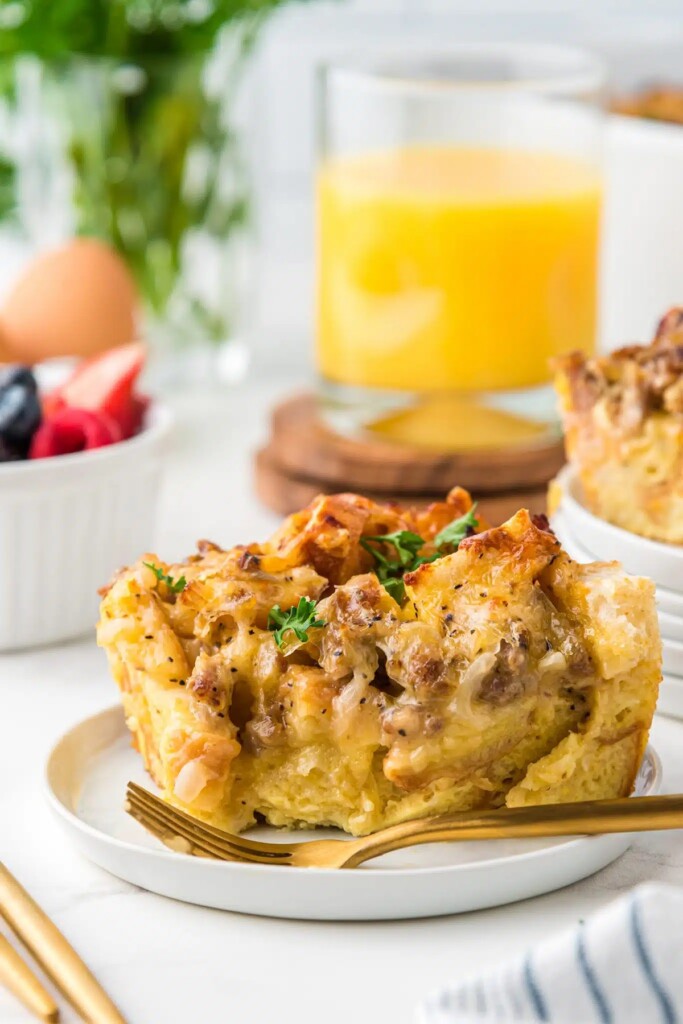 Breakfast Style Bake With Pork Sausage
Start your day with a hearty breakfast-style bake featuring succulent pork sausage, fluffy eggs, and a medley of savory flavors.
This recipe is the ultimate breakfast comfort food – perfect for lazy Sunday mornings or a delightful brunch gathering with friends and family.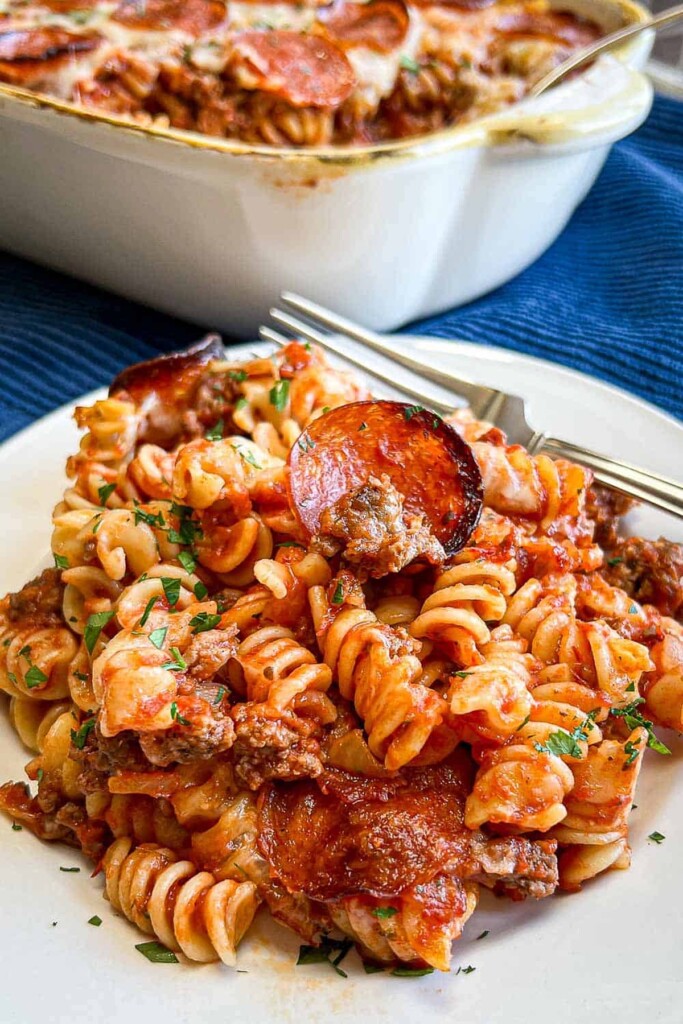 Craving pizza but want to try something new? Say hello to this Pepperoni Pizza Casserole!
If you're like me and can't resist cheesy, pepperoni-loaded pizza, then this recipe is for you.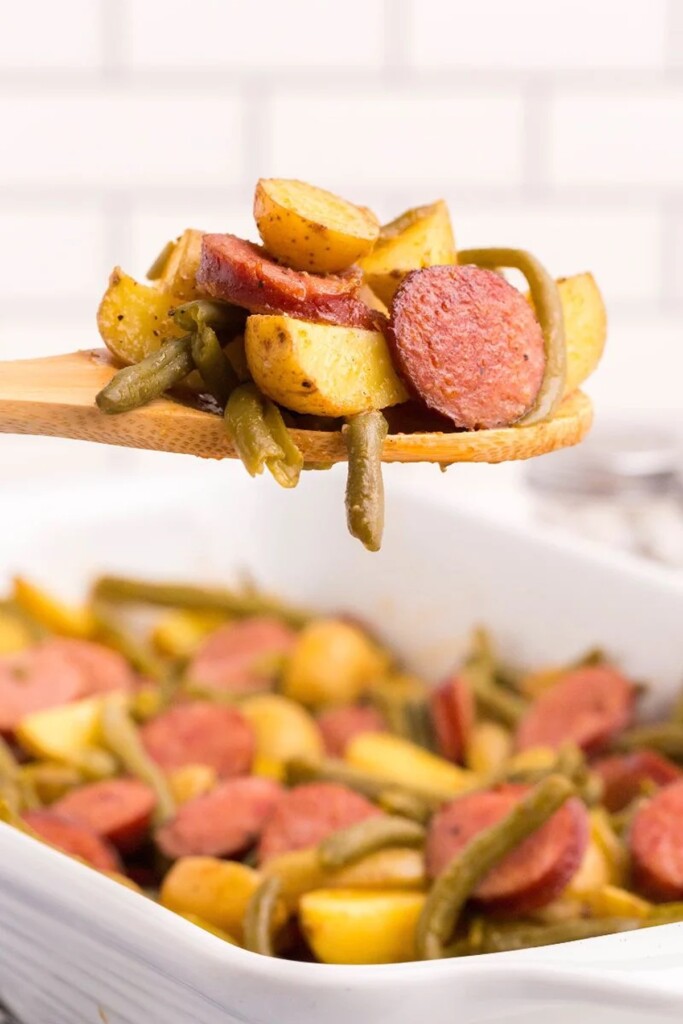 Sausage recipes to feed a crowd are always the first to go. And this dish is no exception!
Featuring baby potatoes, kielbasa, green beans, olive oil, and seasoning. It's so easy to make! Hearty casseroles for a crowd make great leftovers, too.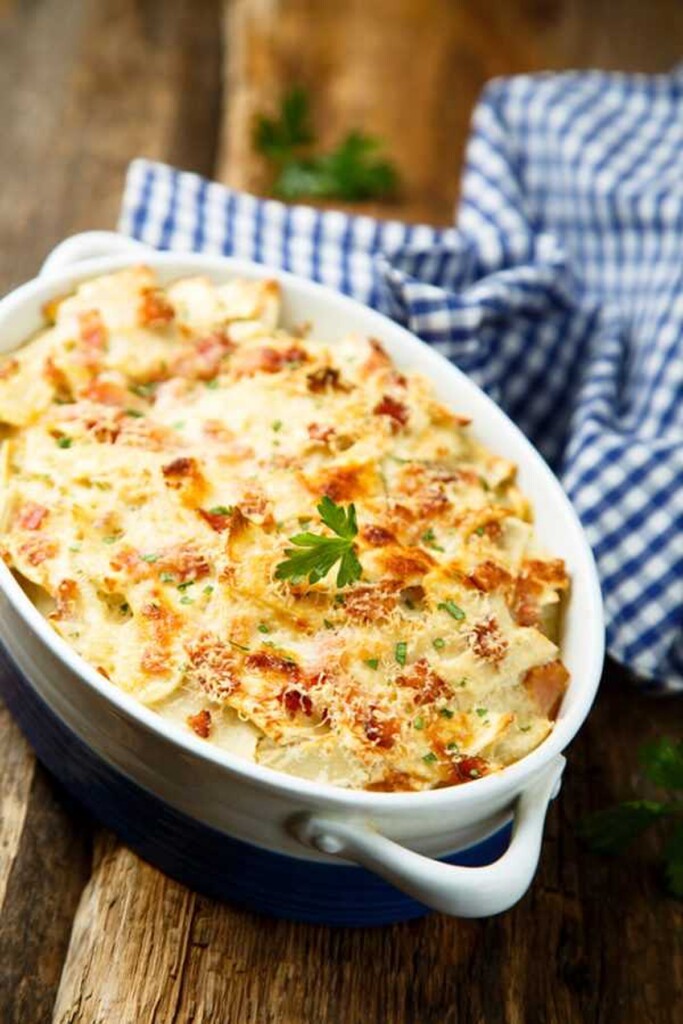 Comfort Food Alert! Dive into the deliciousness of our Ham & Noodle Bake recipe! Perfect for cozy nights or family gatherings, this dish is a true crowd-pleaser.
Imagine layers of tender egg noodles, smoky ham, and gooey melted cheese, all baked to golden perfection.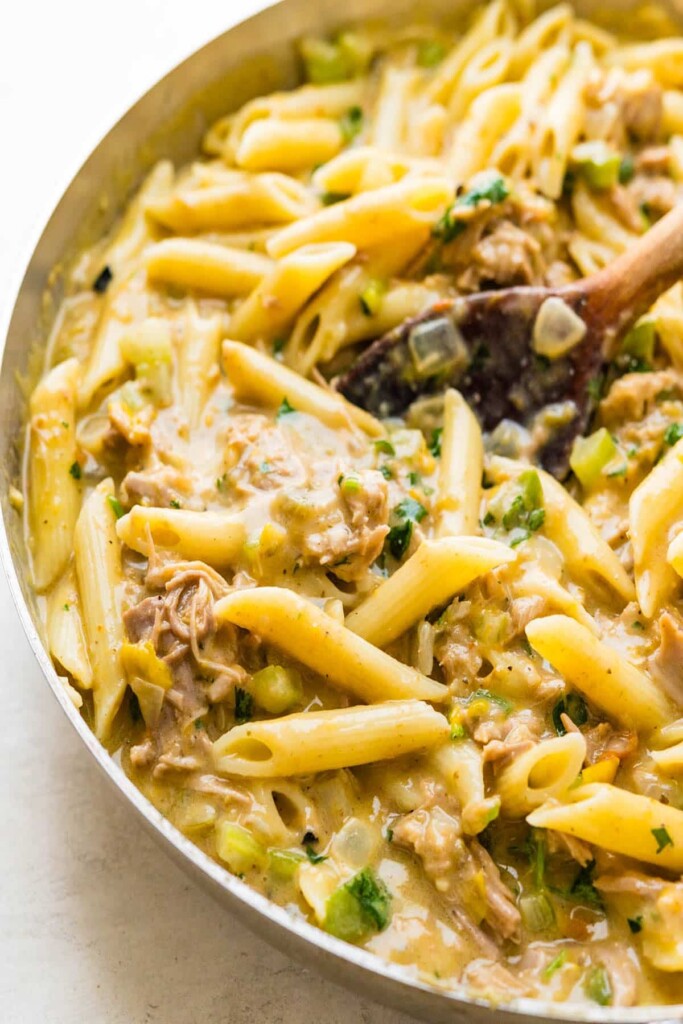 When the craving for a hearty, home-cooked meal strikes, this dish is your answer.
It's a delightful fusion of tender, succulent pork, and perfectly al dente penne pasta, all embraced by a rich and flavorful tomato sauce.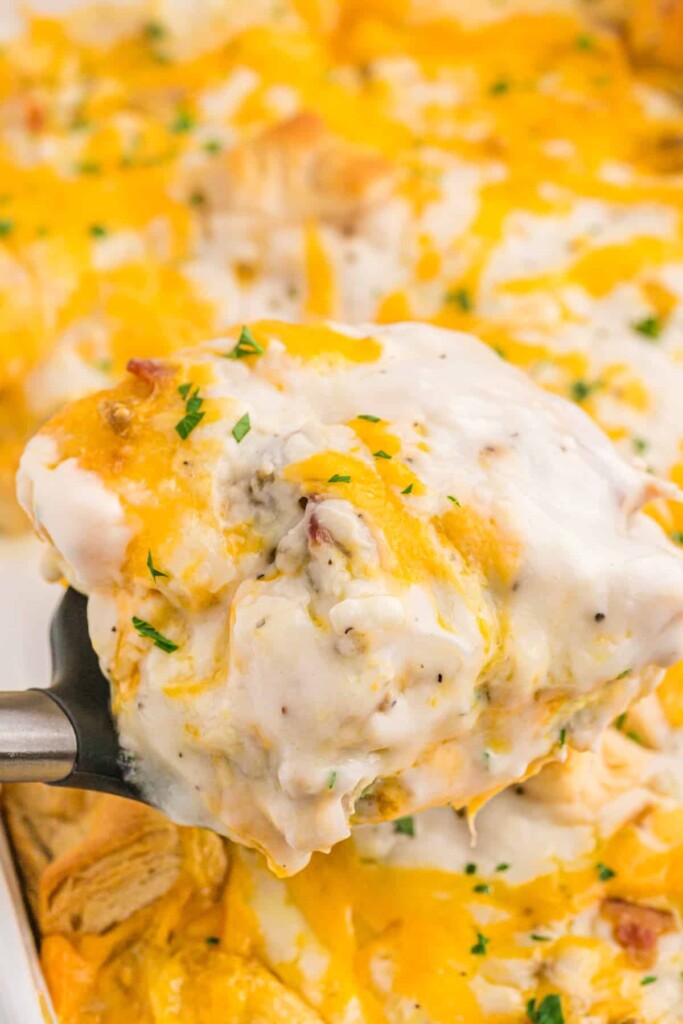 This Best Biscuits & Gravy Bake Casserole Recipe is the ultimate indulgence you need to try ASAP! Featuring layers of fluffy biscuits, perfectly seasoned sausage gravy, and a generous sprinkle of melted cheese – it's a taste of pure heaven!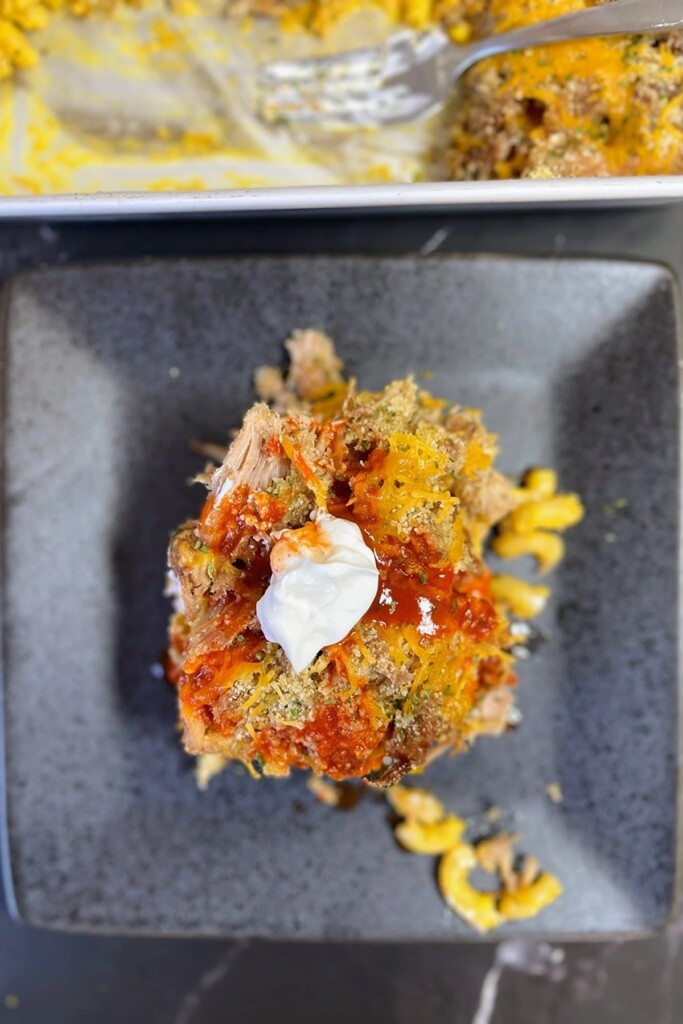 Leftover Pulled Pork Casserole
Looking for leftover pork casseroles for a crowd? This one hits the spot every time!
All you need is shredded pork, macaroni and cheese, and a few more items.
I love to add a little dollop of sour cream.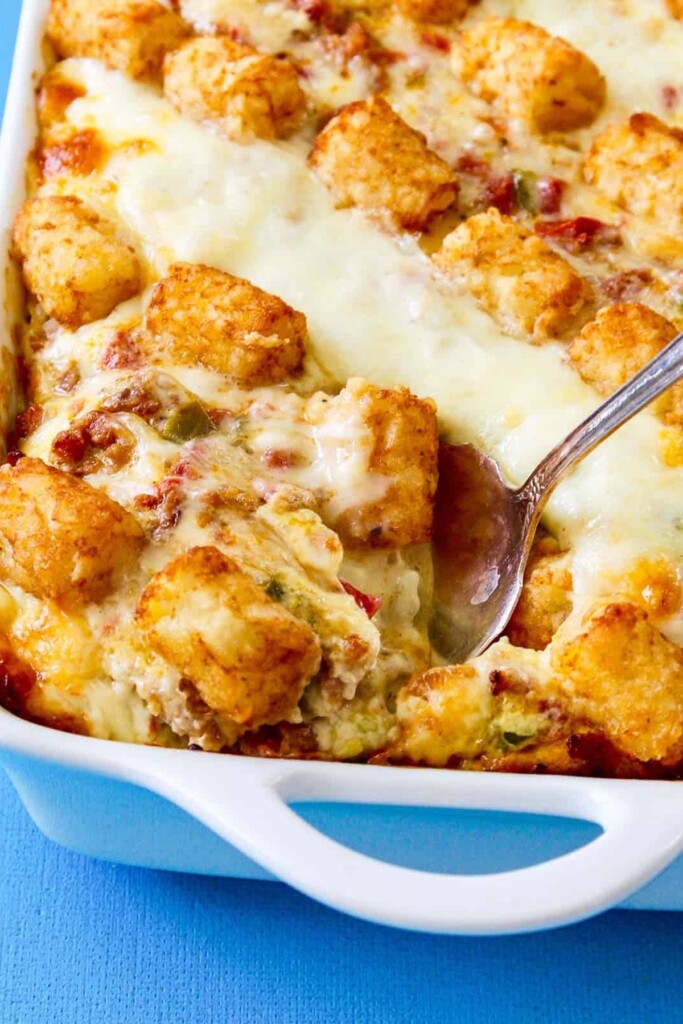 Rise and shine with this Tater Tot Breakfast Casserole for a crowd!
Your taste buds won't believe the deliciousness in every bite.
With 15 minutes of prep time and 45 minutes of cooking time, you have a delicious baked dish for any meal of the day.
With leftover cooked chicken and canned biscuits, this delicious recipe is ready in a flash yet tastes like it's made from scratch.
Vegetarian Casserole Ideas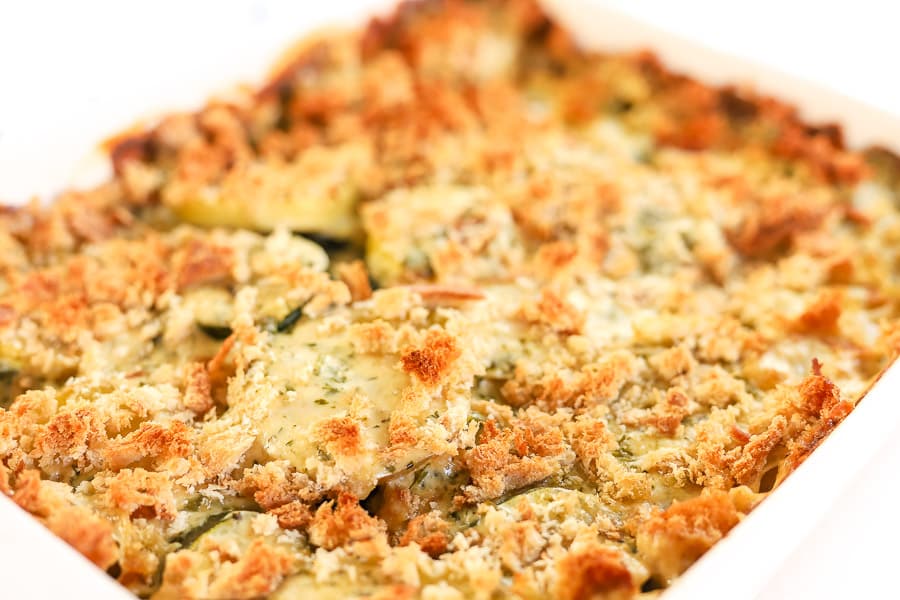 Potato Zucchini Alfredo Casserole
Try our Potato Zucchini Alfredo Bake, a great dinner idea when feeding a family, especially boys.
This dinner recipe oozes cheesy and creamy goodness while adding fresh zucchini and potatoes.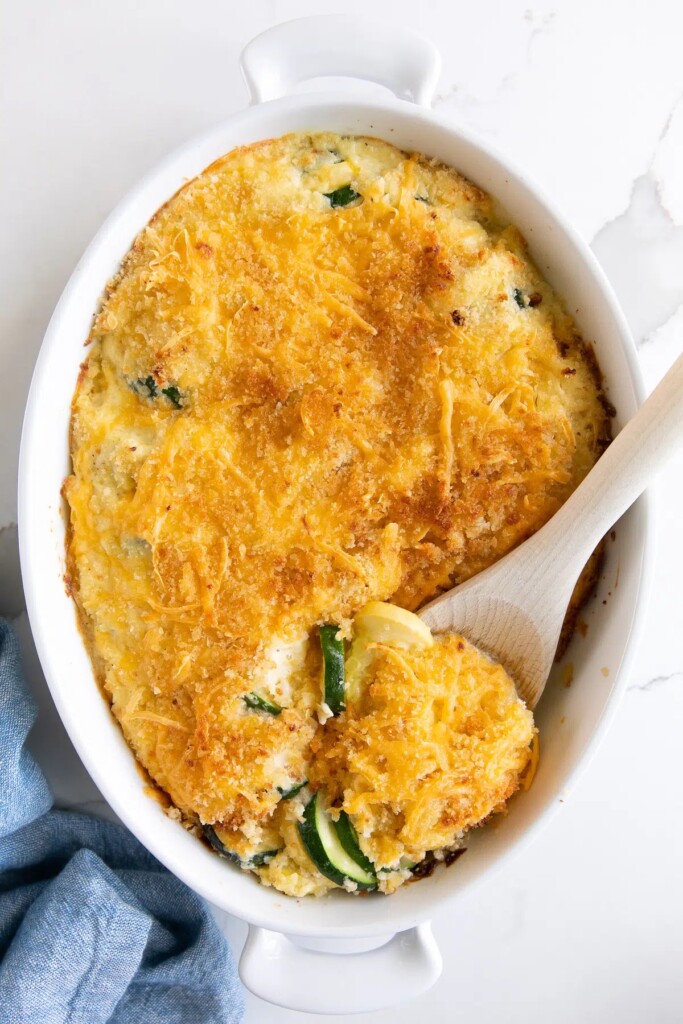 Looking for vegetarian casseroles to feed a crowd? This heavenly Zucchini Casserole is cheesy, creamy, and packed with zucchini and yellow squash!
With flavors like mayonnaise, sour cream, panko breadcrumbs, and lots of cheese, what's not to love?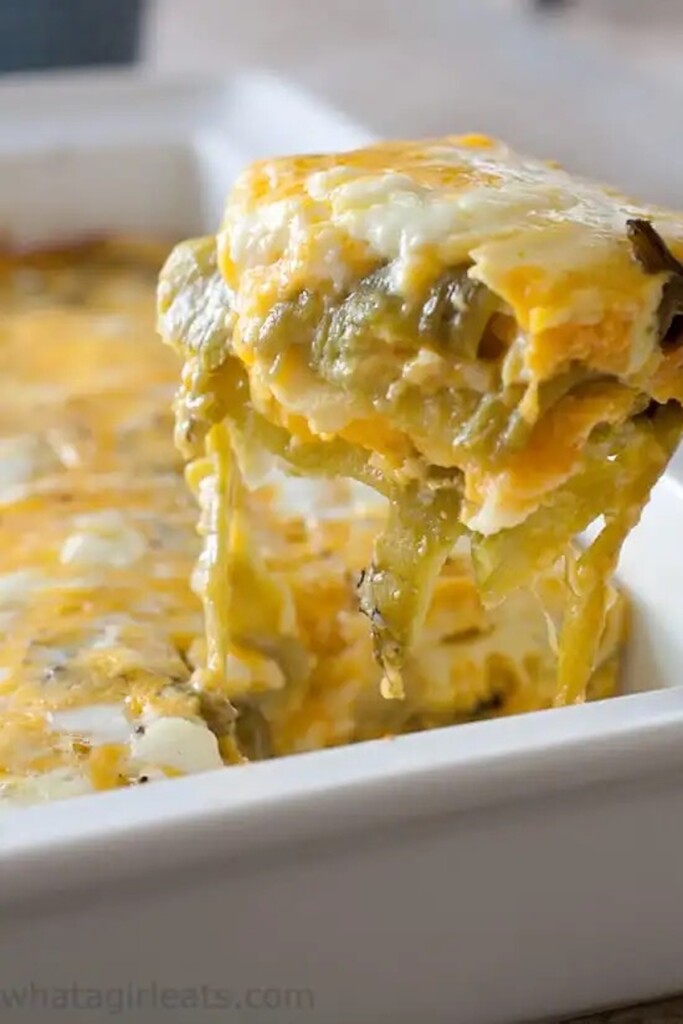 Spice up your weeknight dinner with this mouthwatering Hatch Chili Rellenos Casserole! Featuring roasted Hatch chilies, creamy cheese, and the perfect amount of spice.
It is the ultimate comfort food with a kick.
Hatch chili casseroles for a crowd will give them something new to try!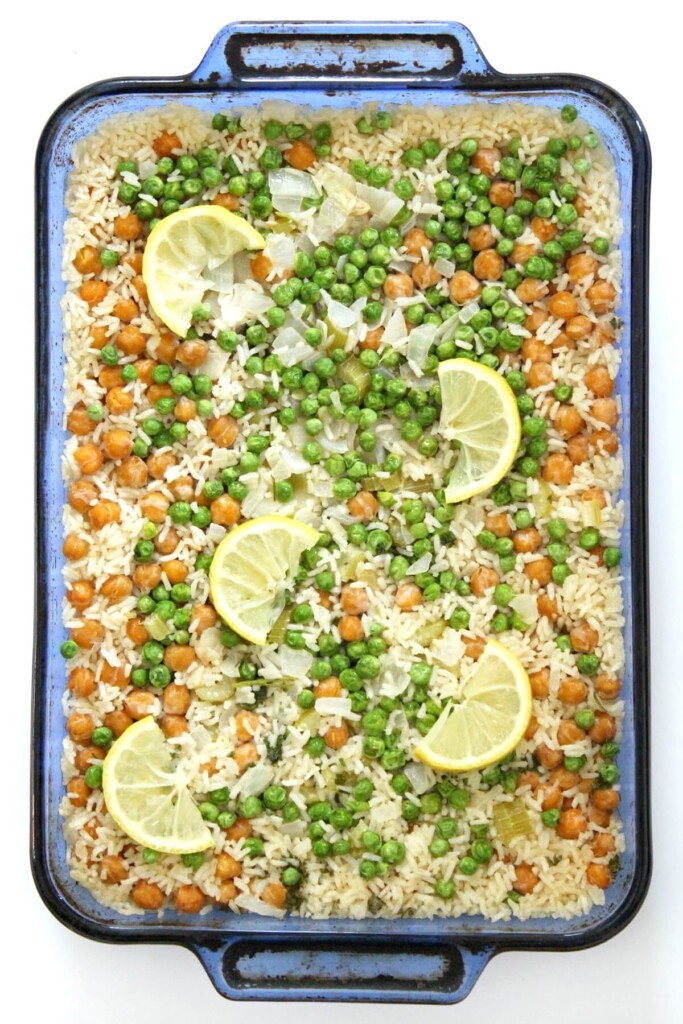 Lemon Chickpea & Rice Casserole
When life gives you lemons, make Lemon Chickpea and Rice Casserole!
This dish is a burst of fresh flavors and a delightful twist on traditional casseroles.
Packed with plant-based goodness, this recipe is a testament to how simple ingredients can come together to create something truly delicious!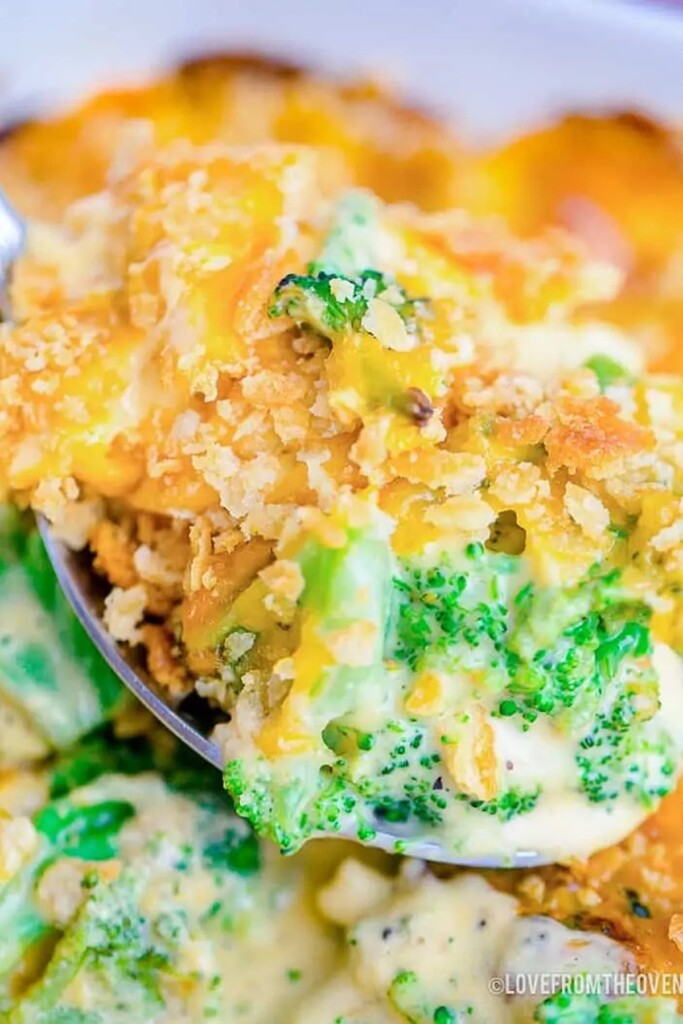 Broccoli Casserole With Ritz Crackers
Looking for a delicious way to get your greens in?
This creamy, cheesy, and oh-so-comforting casserole is a game-changer.
Whether you're a broccoli lover or just trying to sneak more veggies into your family's diet, this casserole for a crowd is a winner.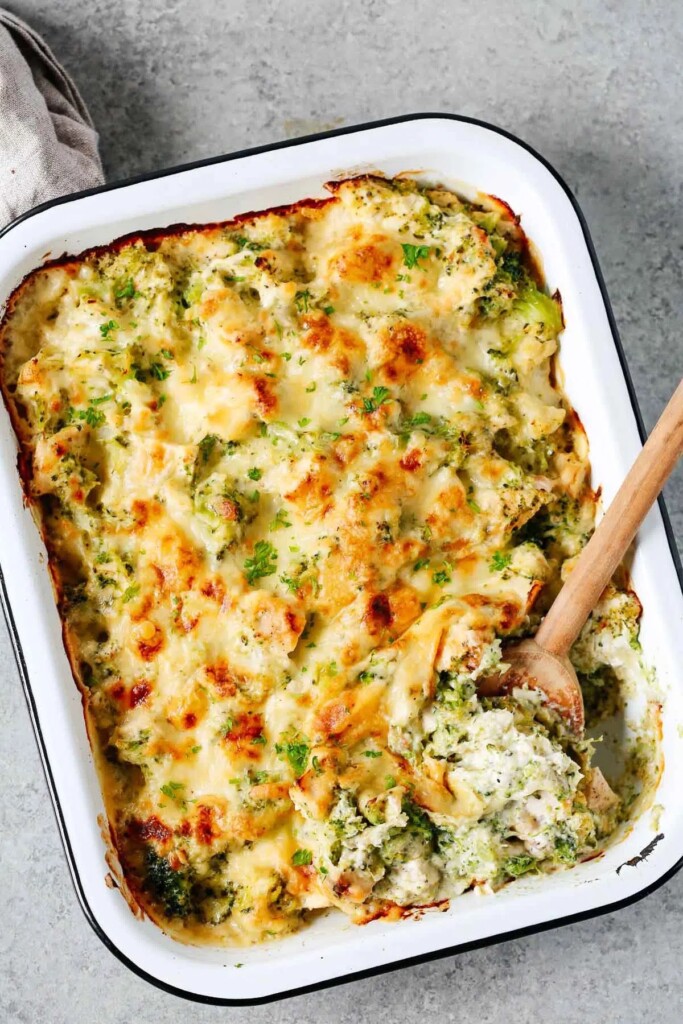 Broccoli & Cauliflower Casserole
Looking for a delicious way to incorporate more veggies into your meals? Look no further!
This Broccoli and Cauliflower Casserole Recipe is a game-changer.
Loaded with vibrant green broccoli and snowy white cauliflower florets, this dish not only looks beautiful but tastes absolutely amazing.
It's the perfect comfort food with a healthy twist.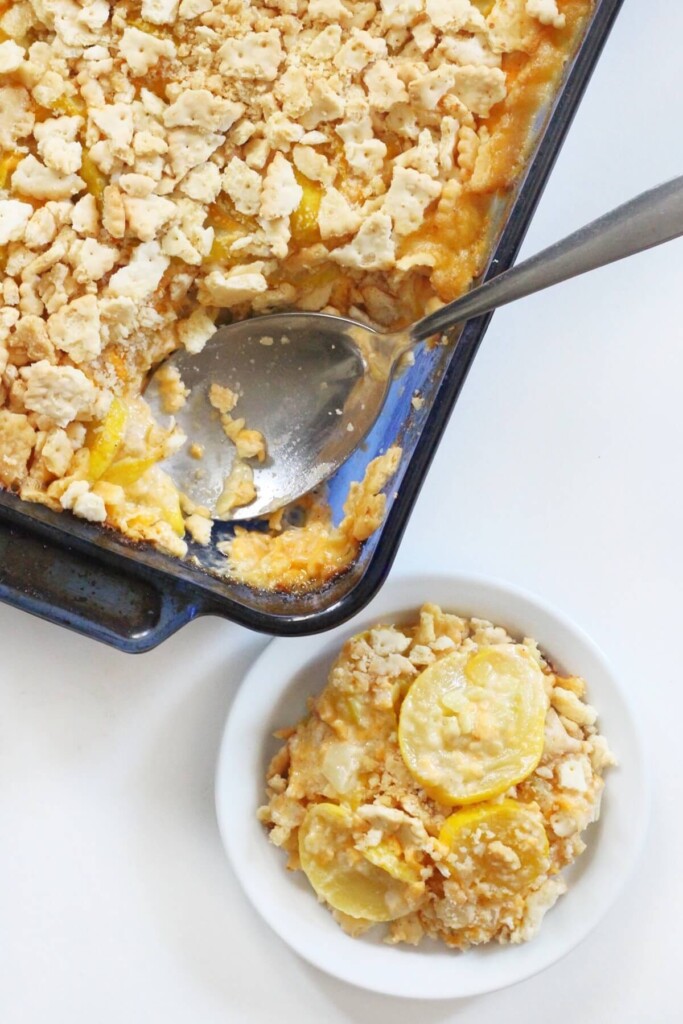 Dive into a taste of the South with this mouthwatering Southern Squash Casserole recipe! If you're looking for casseroles for a crowd that are comforting and bursting with flavor, look no further.
Freshly harvested summer squash, onions, and savory herbs come together to burst with flavor in your mouth.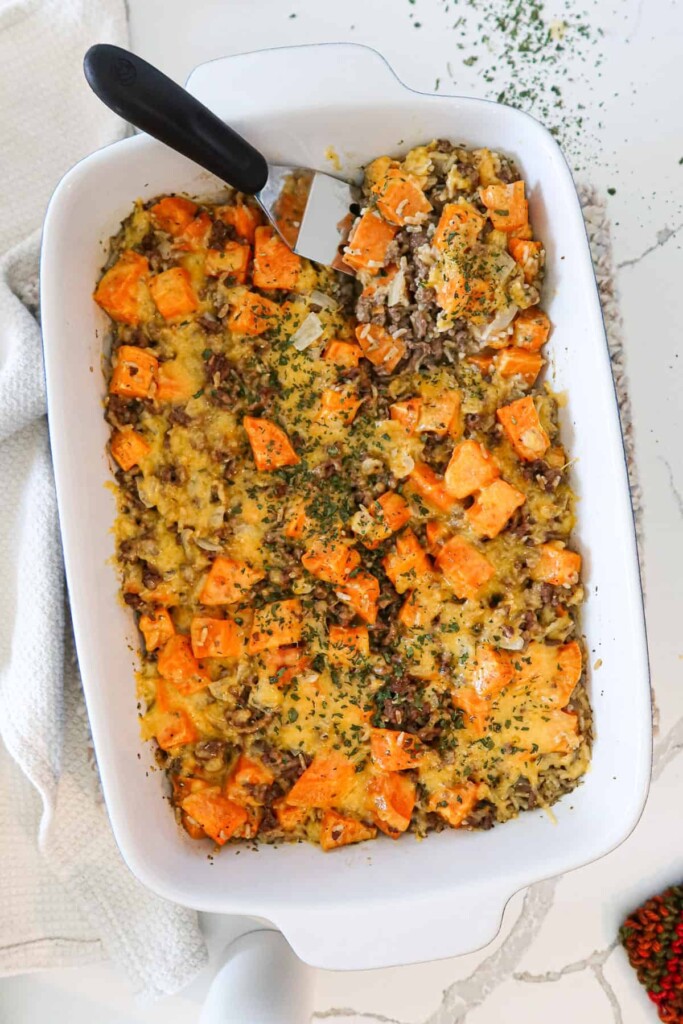 Indulge in comfort food bliss with this Sweet Potato and Ground Beef Casserole!
You can use white or orange sweet potatoes for this dish. Orange is sweeter, and white has a better texture for this type of casserole, in my opinion.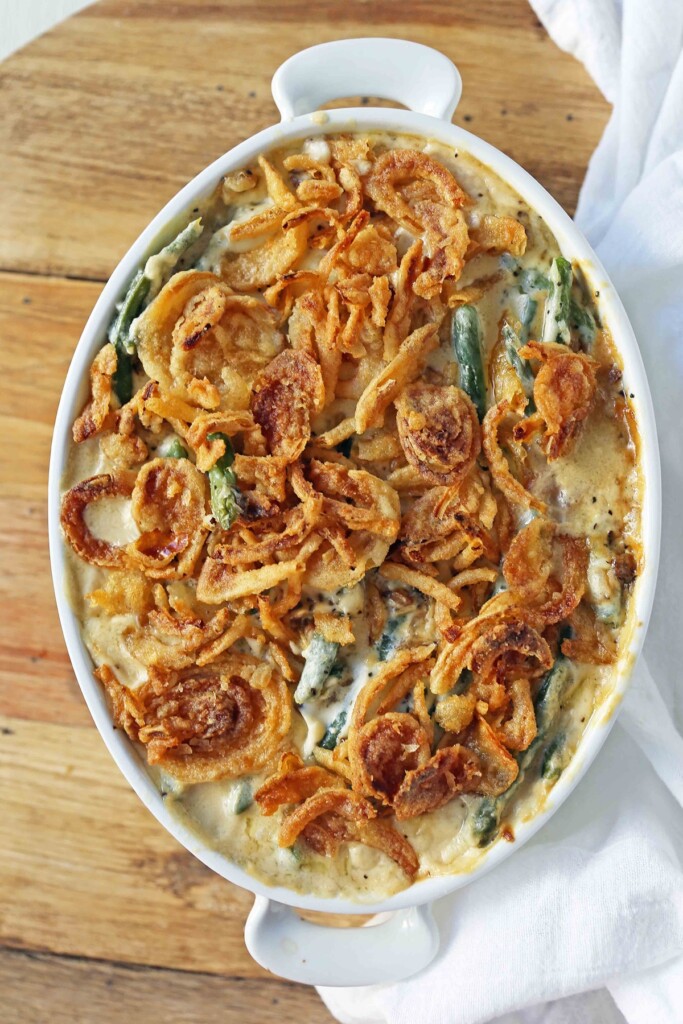 Savor the flavors of home with this Homemade Green Bean Casserole!
Green bean casseroles for a crowd are great for special events and holidays every year.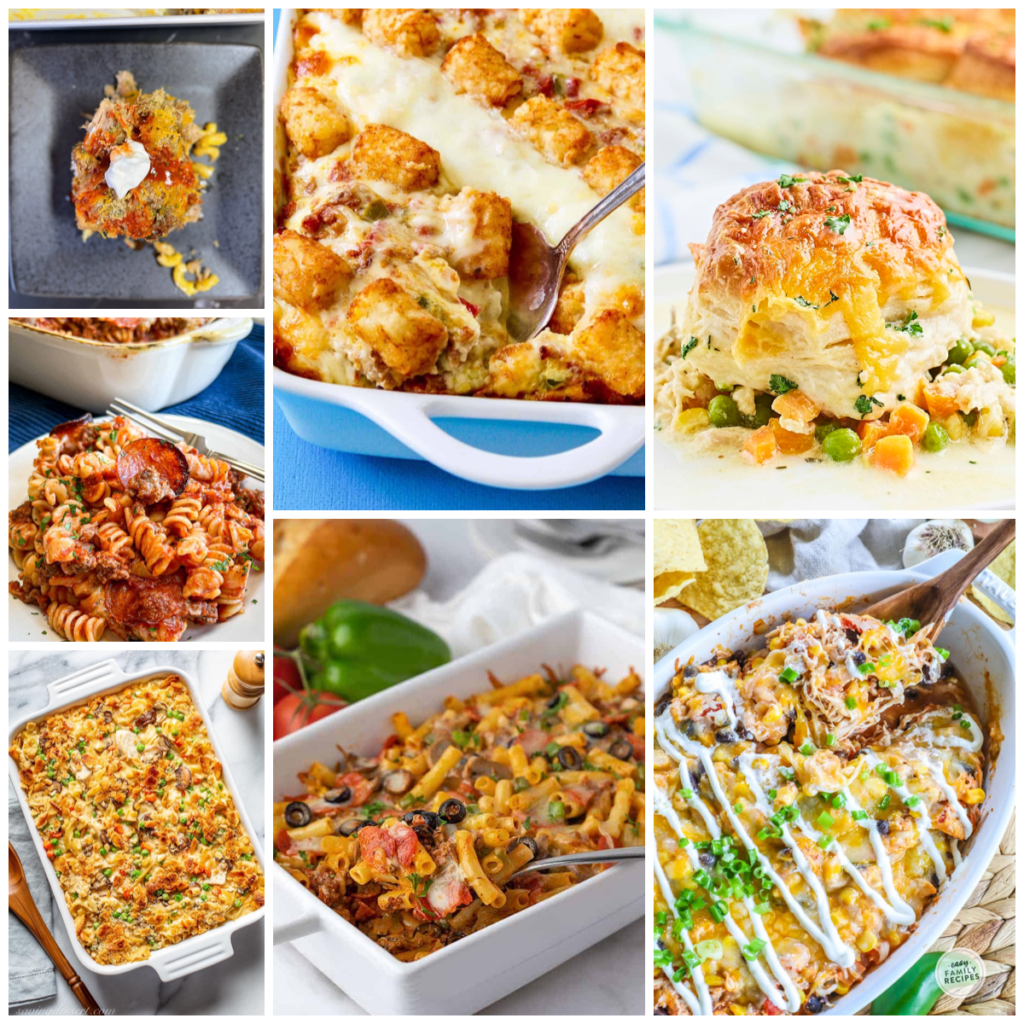 What's The Best Style Of Casserole Dish To Cook With?
The best style of casserole dish depends on your personal preferences and cooking needs.
Glass dishes let you see the layers of your casserole as it cooks.
They distribute heat evenly and are easy to clean.
Ceramic dishes come in prettier patterns, making them best for serving.
They retain heat well, ensuring your casserole stays warm at the table.
Cast Iron Skillet or Dutch Oven are heavy-duty and best for slow-cooked casseroles.
They can go from stovetop to oven easily!
Metal pans, often made of stainless steel or aluminum, heat up quickly and are durable.
They are best for creating a crisp or browned top.
Disposable Aluminum Pans are great for parties but may not provide the best heat distribution for intricate casseroles.
So, whether you're a culinary genius or a kitchen newbie, these casseroles are your secret weapon for creating unforgettable meals that everyone will adore. Get ready to bake, share, and savor the joy of comfort food at its finest. Your taste buds and your guests will thank you!