Warm up with this easy recipe for Chicken Spicy Pho using Rotisserie chicken. With fresh ingredients, this pho soup is ready in under 30 minutes.

Rotisserie Chicken Spicy Pho
Happy January! After the holidays full of food and drinks, it's time to cleanse our body with some lighter delicious items. What do you fix for a quick and delicious dinner?
How about some soup, but not just any soup. We are making a Rotisserie Chicken Spicy Pho soup! Why? Well, because Baby It's Cold Outside and a piping hot bowl of soup is perfect for these long chilly nights.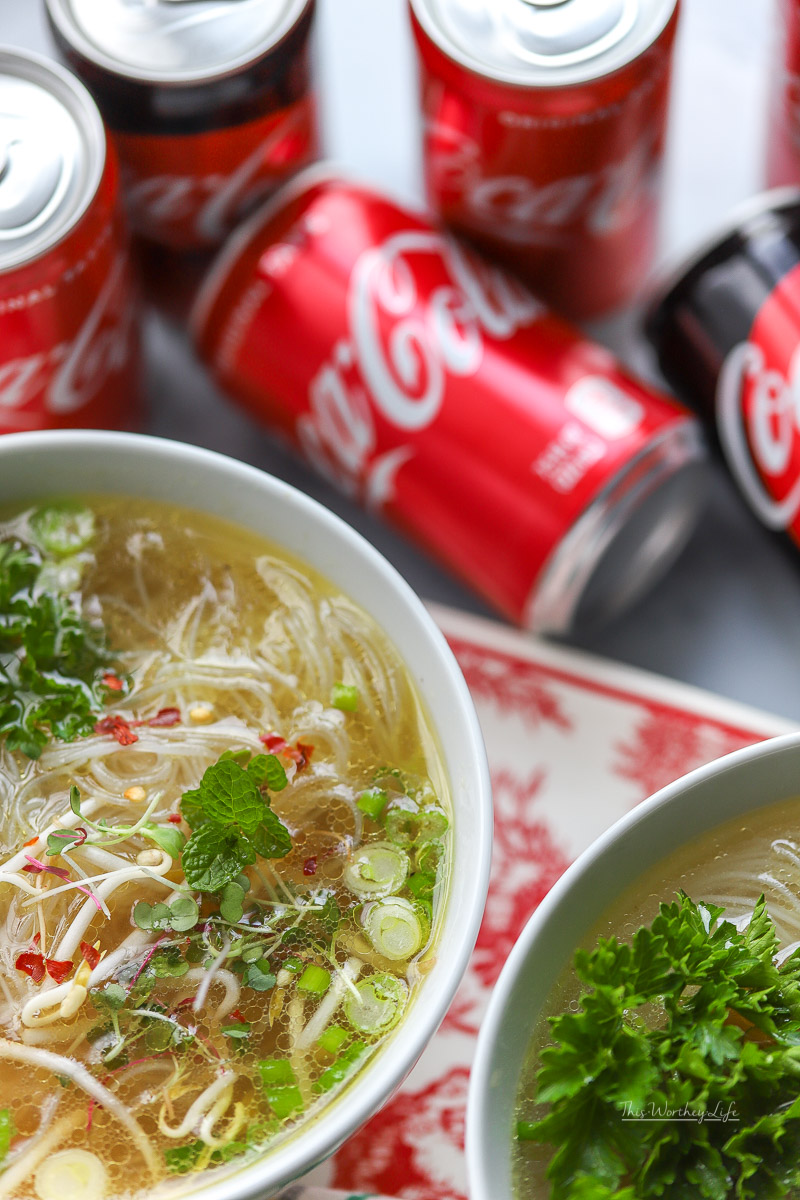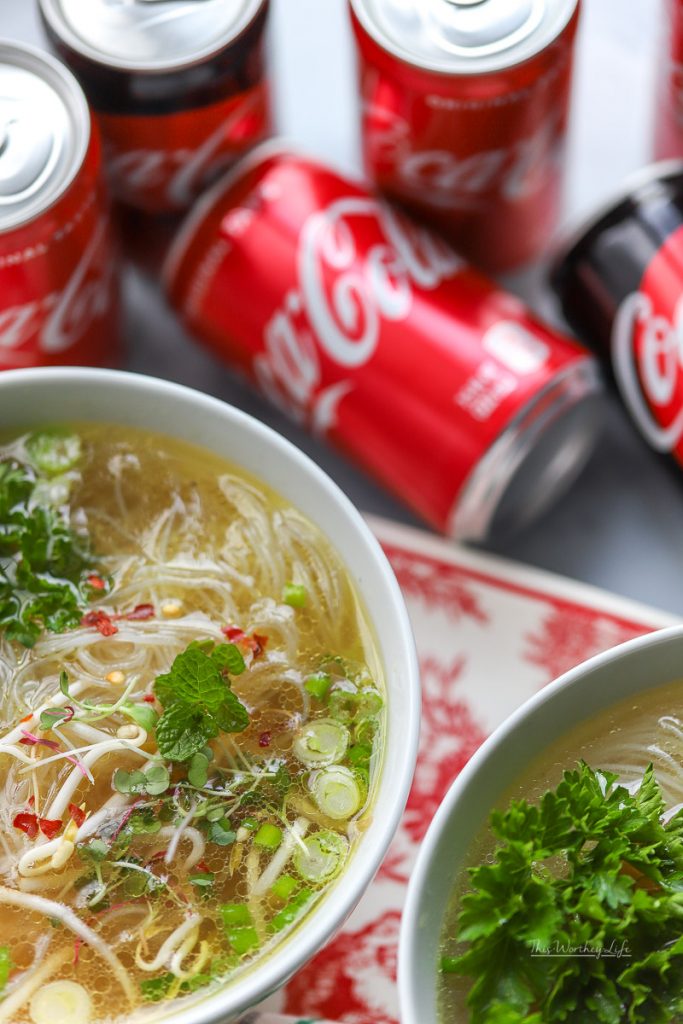 Easy recipe for Chicken Spicy Pho
We stopped by our grocery store to pick up a Rotisserie chicken. Using a rotisserie chicken cut down on time. Plus, they are super delish!
Ingredients:
1 pound rotisserie chicken sliced thin
2 quarts chicken stock
1-quart water
2 cinnamon sticks
4-star anise pods
2 whole cloves seeds
3 tablespoon Worcestershire sauce
2 ounces fish sauce
2 fresh sprigs of parsley
2 fresh sprigs of cilantro
4 fresh mint leaves
1 medium onion sliced thinly
1 small carrot, sliced into thin ribbons
1/4 teaspoon red pepper flake
1 1/2 pounds fresh thin pho noodles
3 stalks of green onion, sliced thinly
1 jalapeño pepper, sliced thinly
fresh micro greens
fresh bean sprouts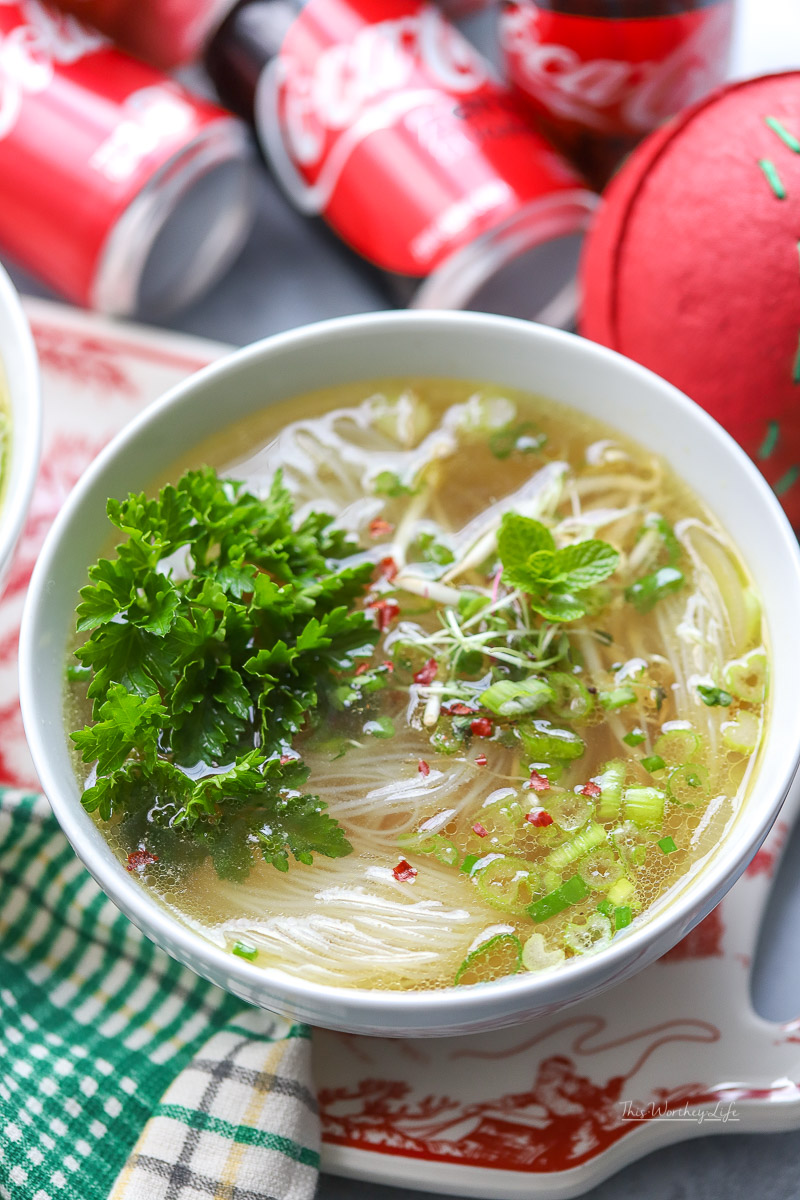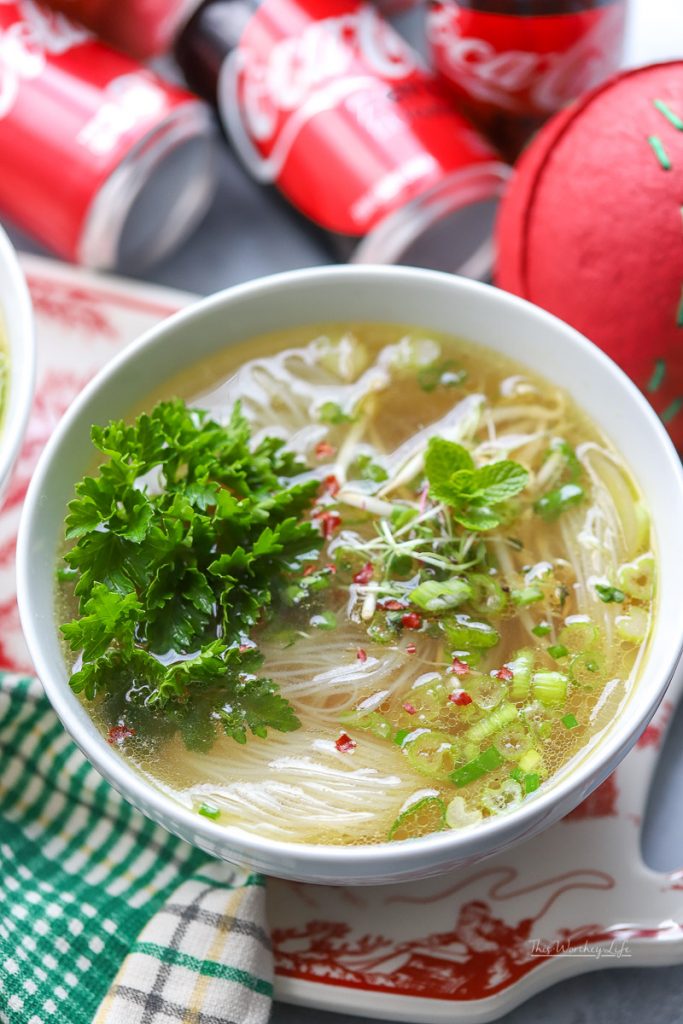 Directions:
Into a stock pot add chicken stock and water.
Place the stock pot over med-high heat.
Into the pot add cinnamon sticks, star anise pods, whole cloves, Worcestershire sauce, fish sauce, one medium onion cut into thin slices, carrot ribbons, and two stalks of green onion thinly sliced.
Continue to stir and cook until the mixture begins to steam and continue to cook for an additional five minutes.
Divide the fresh Pho noodles between the two bowls.
Ladle Pho soup into two serving bowls over the noodles.
Add slices of chicken into each bowl.
Divide the sprigs of parsley, cilantro, and mint into the bowls.
Divide the red pepper flake into each bowl, and top with green onion, slices of jalapeño and bean sprouts.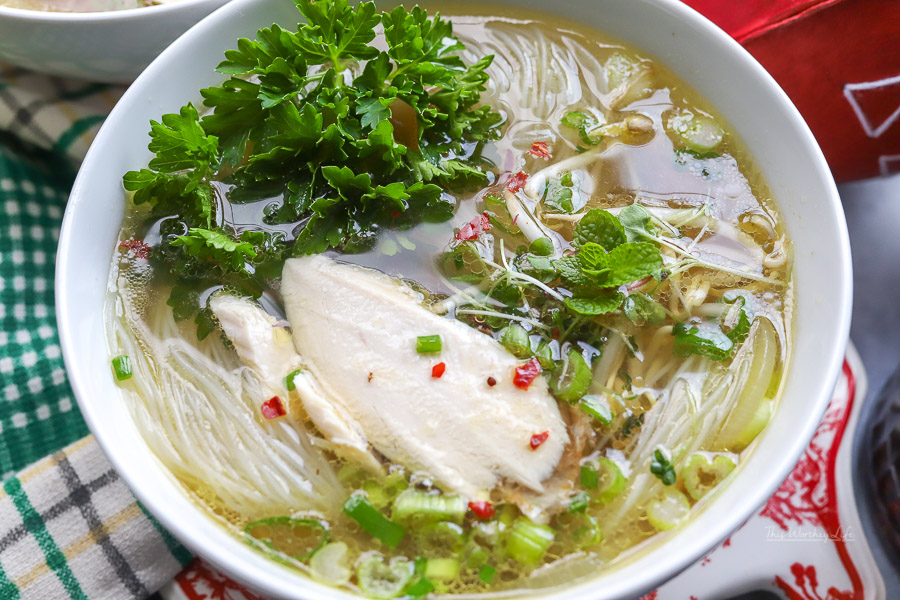 And if you're looking for something refreshing, pair it with an ice-cold Coke!
Get more easy chicken recipes:
Healthy Chicken Recipe | Loaded Rotisserie Chicken Wedge Salad
Pan Seared Chicken + Garlic Cream Sauce
Instant Pot Taco Recipe | BBQ Pulled Chicken Street Tacos