With Christmas coming quickly, it's time to start thinking about decorating for the holidays and wrapping the gifts. Save yourself time from running to the store and print off your holiday gift tags right at home! Our Christmas Gift Tag Printable is a free way to use gift tags with a bit of personalization.
Be sure to check out my Free Printable Christmas Cards for even more free holiday fun!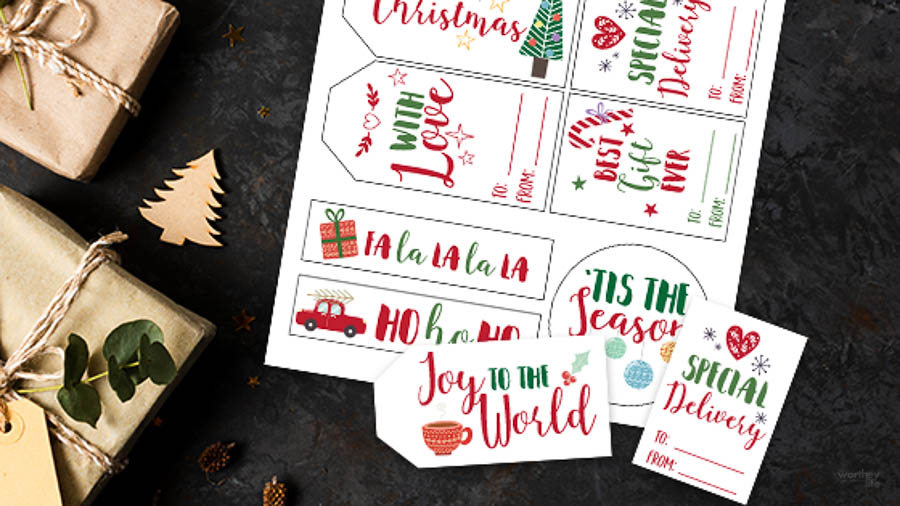 Free Christmas Gift Tag Printable
This is your year to be prepped and ready for Christmas ahead of time. It can be draining to try and hit all the deals and sales at the store, so taking matters into your own hands at home is great. One way to do this is doing as much as you can ahead of time, like using these free Christmas gift tags to print right at home.
Not only are they unique and different from what everyone else is using for their gifts, but they're just fun to print and start using right away.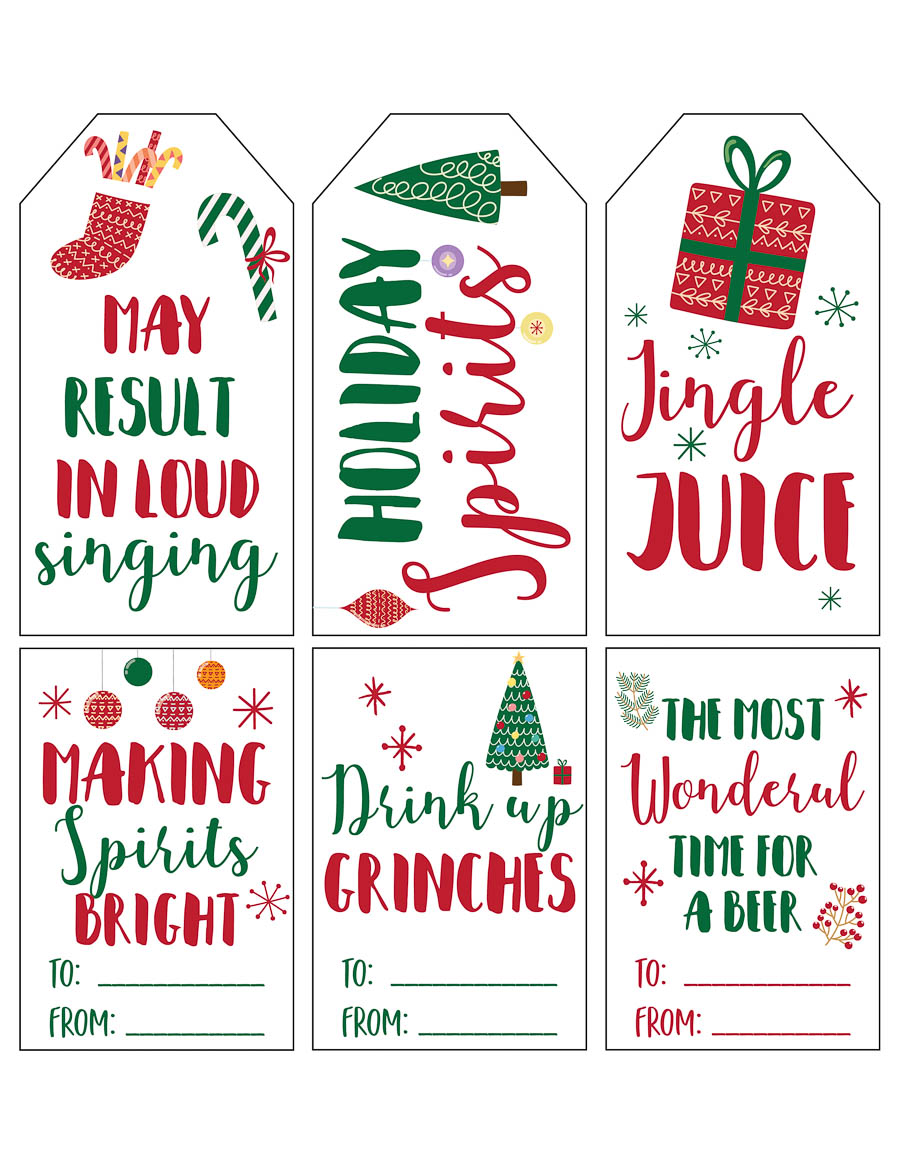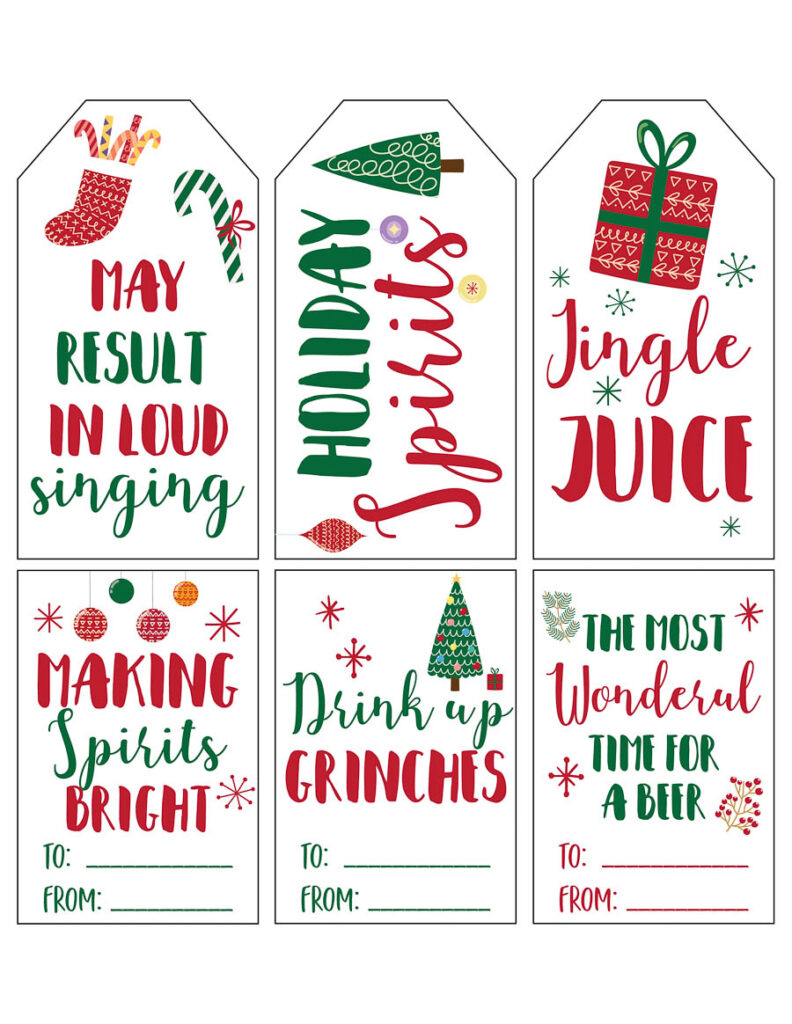 What You Need For This Free Gift Tags for Christmas
Did I mention that printing these out couldn't be easier? You need a printer and paper to get started. Nothing more – at all. (well besides scissors to cut them out with and tape to stick them on the gifts!)
I tend to print off in bulk and then have the kids help me out cut them out; might as well get a little help where I can and have them working on their fine motor skills at the same time!
Be sure your printer prints in color. If not, here is one we recommend that is budget-friendly.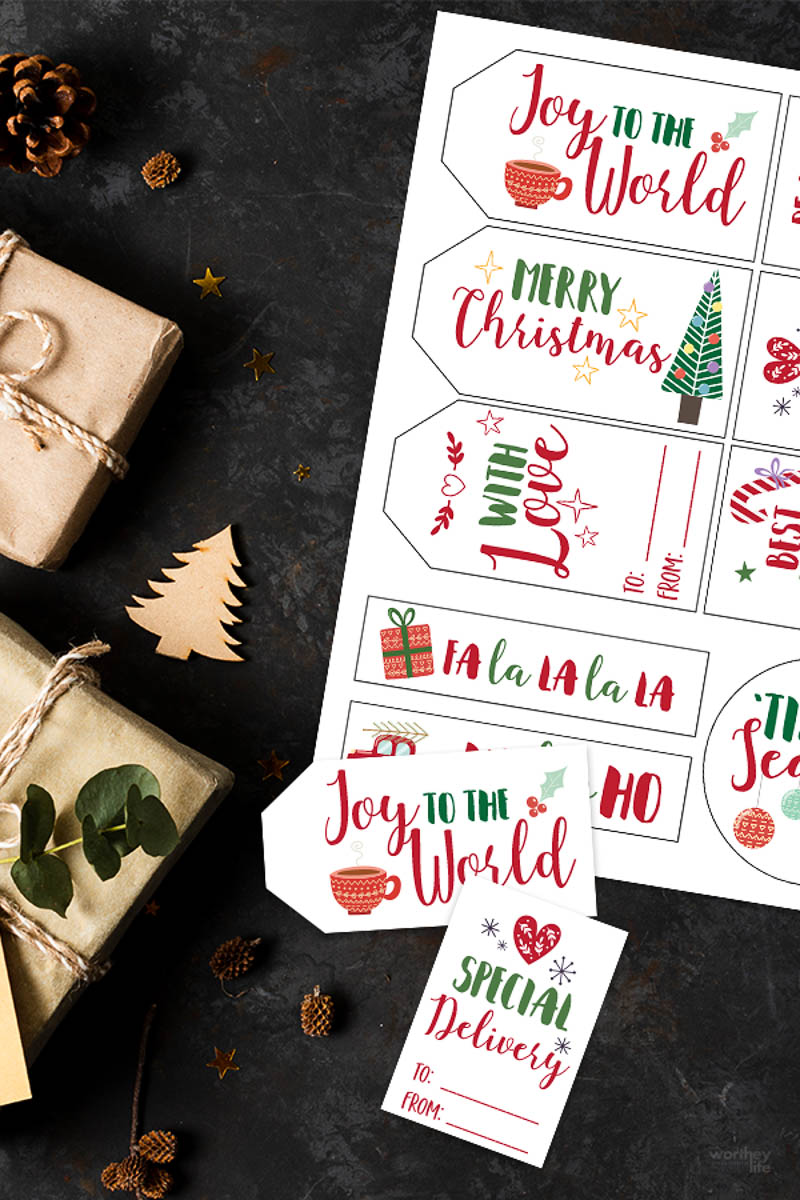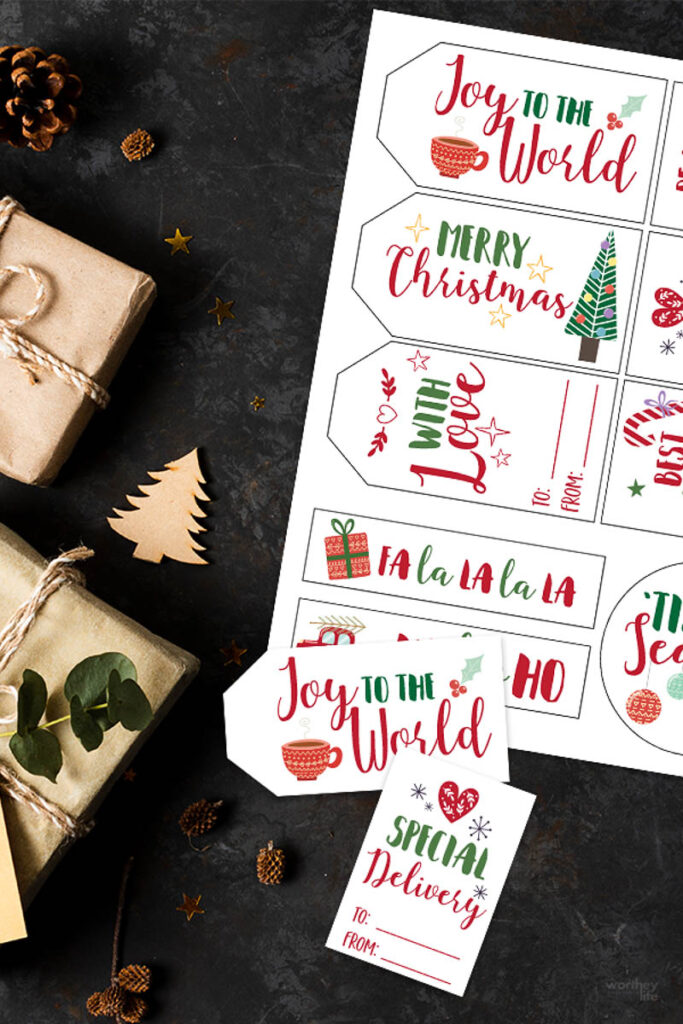 How to Use Christmas Gift Tags
Using gift tags is easy. Once the holiday gifts are wrapped, you put the cut tags on the gift. (You can write their name before or after – whatever works best for your process!)
I tape them on the gift in a space that is easy to see. That way, when it's time to open gifts there is no time wasted on whose it is!
We have two versions of these Christmas gift tags. One with alcohol tag version if you're gifting alcohol as a gift. You can print that gift tag here and the regular tags here, Christmas Tags.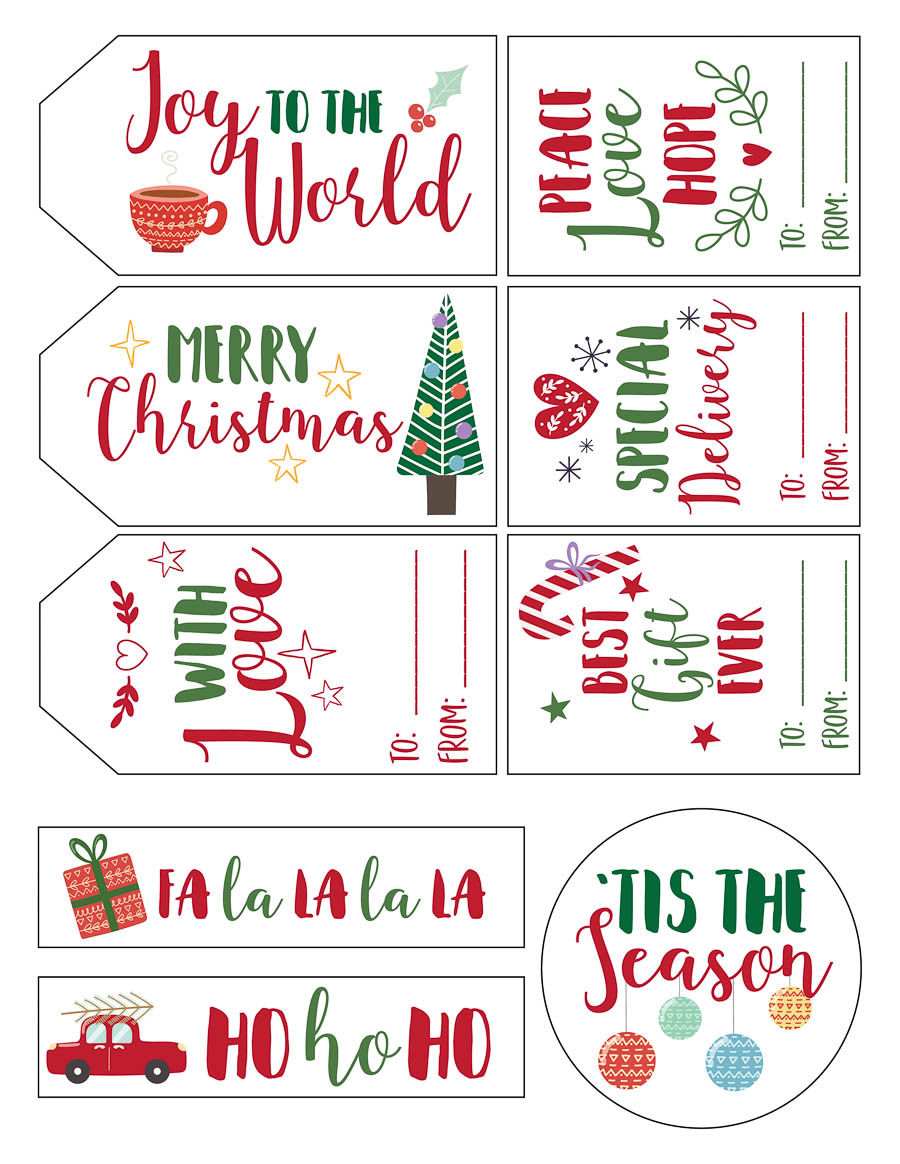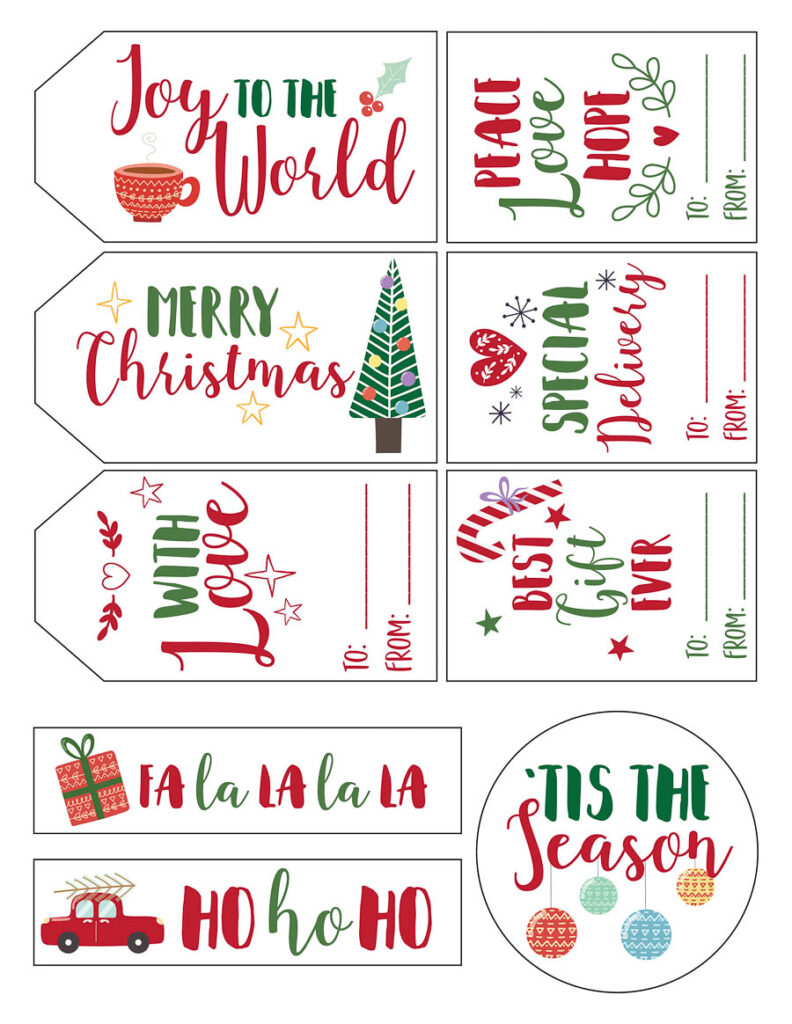 Get your FREE Christmas Gift Tag Printable
Print, have fun, and let the holiday gifting begin! You can also check out this post where we share ways to show your love at Christmas besides gifts.
More Christmas Activities and Printables