Our refreshing Pom Cranberry Mocktail is light and fruit-forward, and the mix of cranberry and pomegranate flavors will have your guests raising a toast to the holidays. Cheers!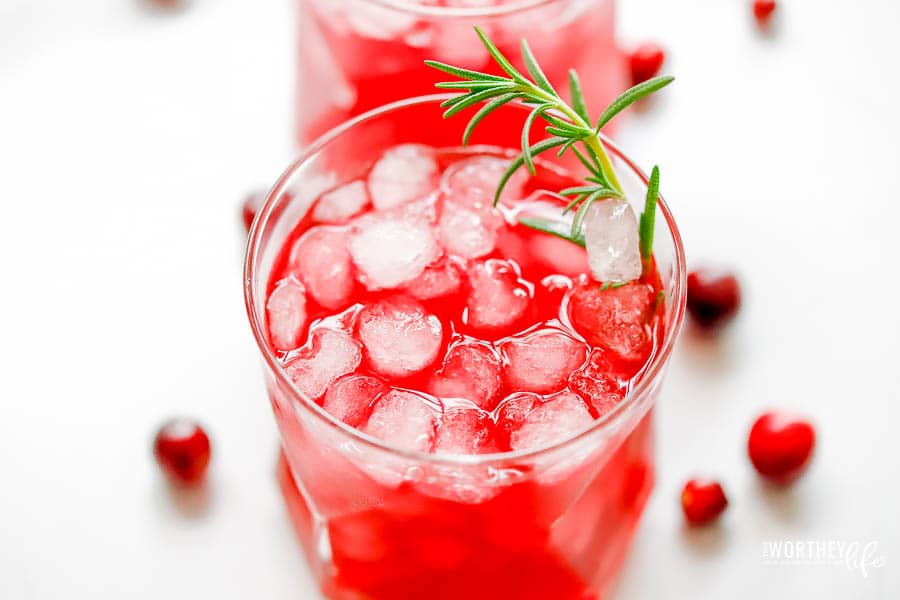 Pom Cranberry Mocktail
I love the holidays! This is the time of year where I feel closer to my friends and family, including those who have moved beyond this earthly realm. This time of year, I think about my mom a lot, and even though she's no longer physically here, I still feel her presence. She's the reason Thanksgiving is still my favorite time of year. Mrs. Worthey taught me so many things, but one of the most endearing lessons she taught me was an appreciation of good food. She was an amazing cook, and I thank her for instilling in me an appetite for good food. Good food is literally what you make it, and I think this drink embodies that sentiment.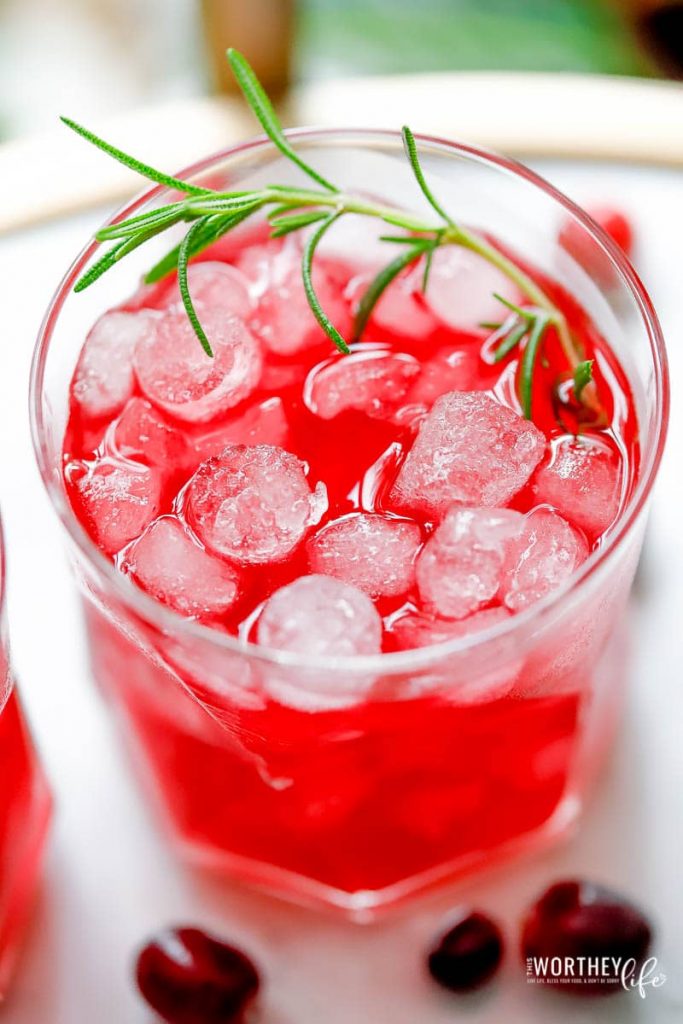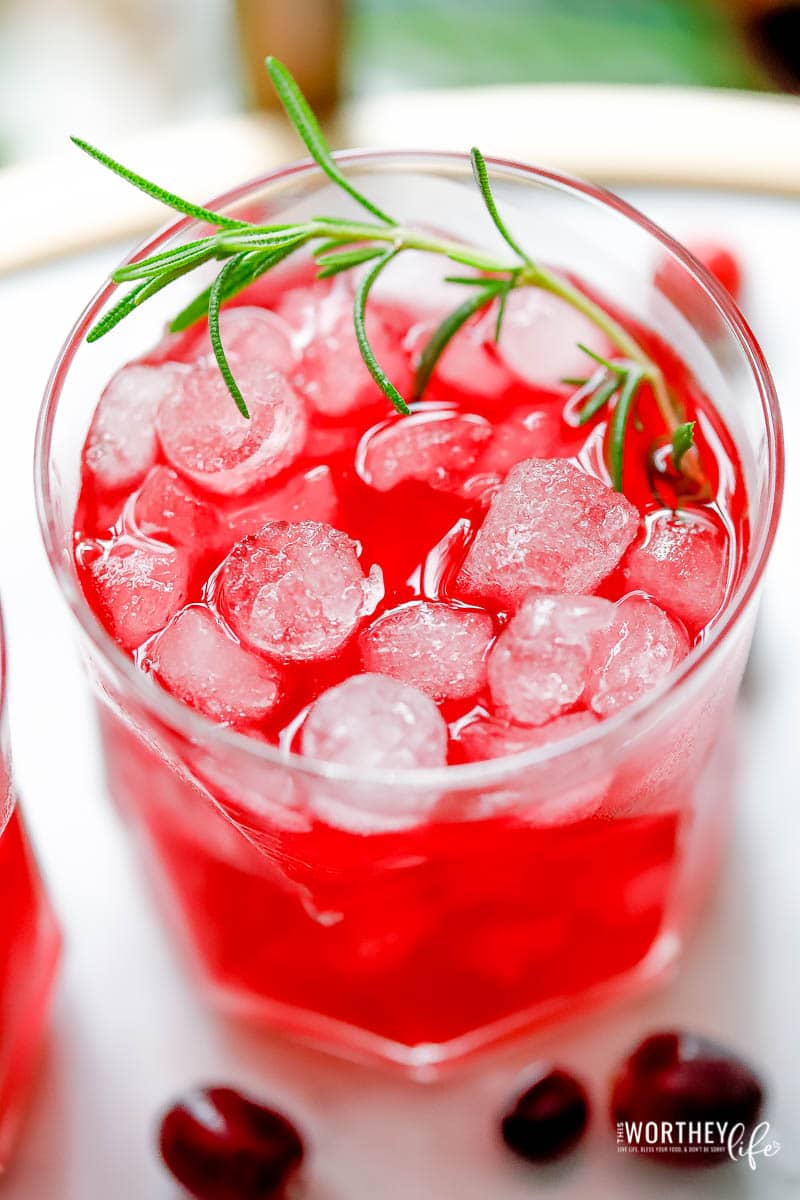 It's the time of year where I take stock and count myself thankful for my blessings — the blessing of health, home, and happiness. My wife and kids (Chance included) are gifts beyond measure, and they have expanded my capacity for forgiveness, patience, and unconditional love. It's hard to believe Thanksgiving is just around the corner, of course, I'll be whirling dervish in the kitchen cooking up some of our favorite things. And, when guests enter our home, it's always nice to serve them up something beautiful, refreshing, and above all, delicious. Our Pom Cranberry Holiday Mocktail is all of these things.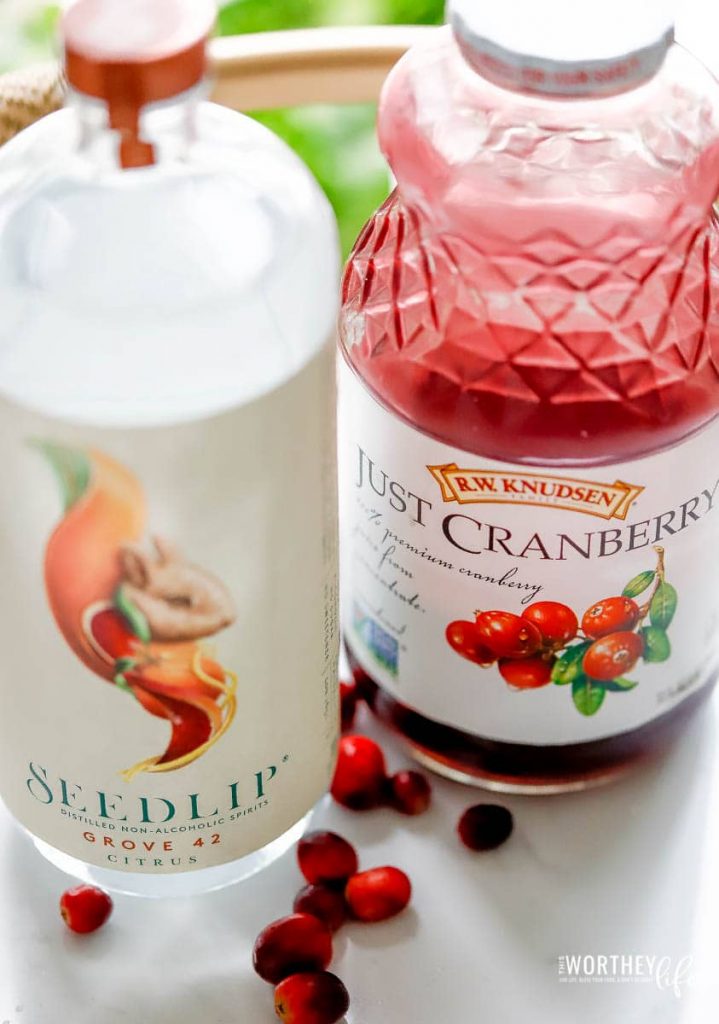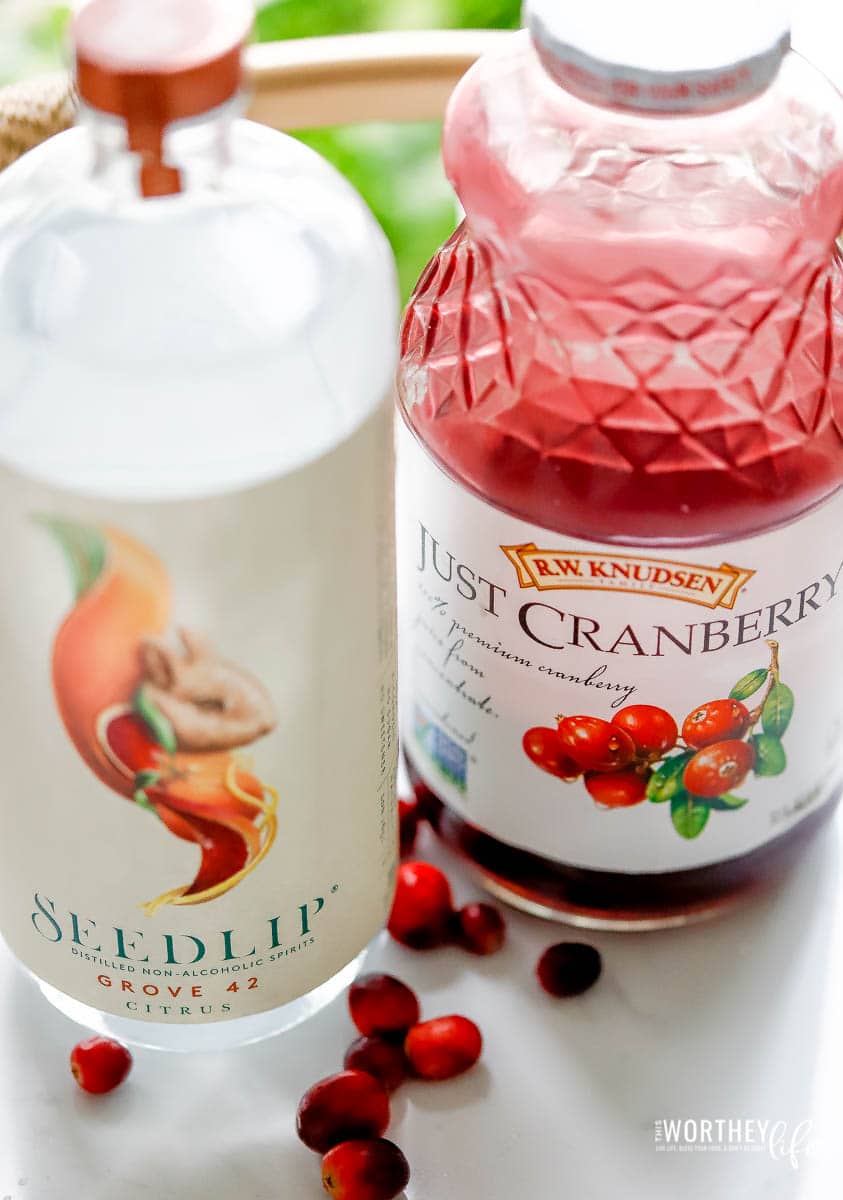 As entertainers, over the years, we have learned to make everyone, within reason, feel welcome. One of the ways we do this is to think about the needs and limitations of our quests. Some are vegetarians while others not-so-much. We have quite a few friends who don't consume alcohol, so we must have non-alcoholic options on deck.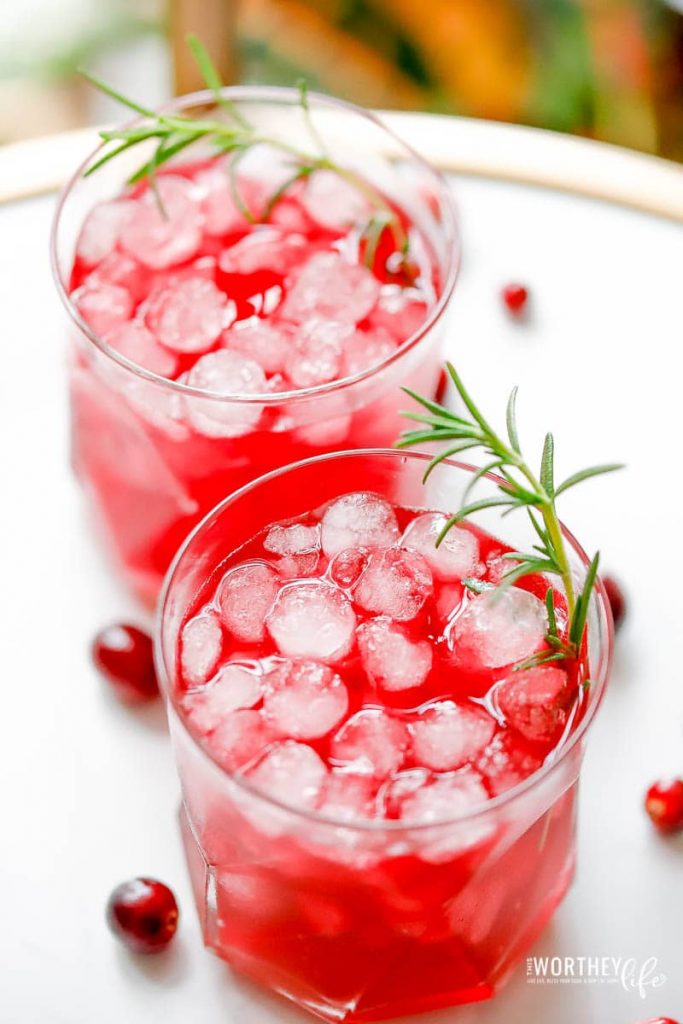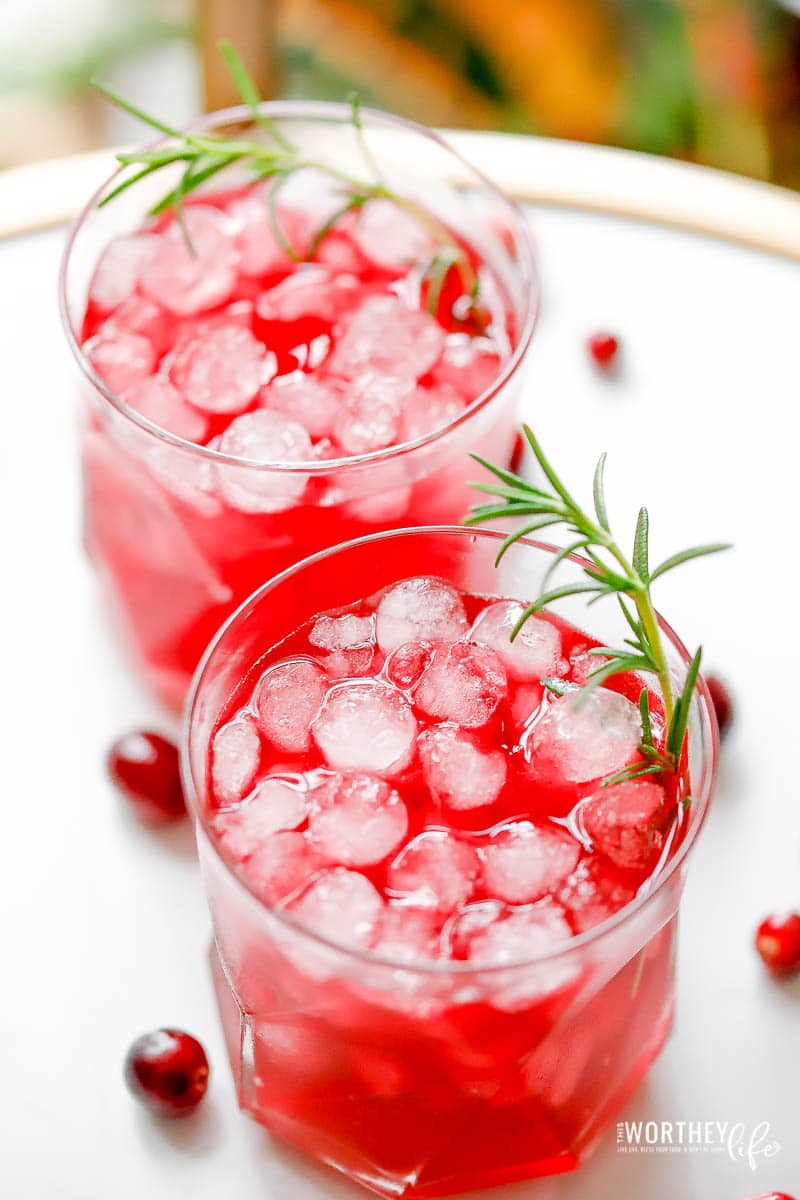 Pom Cranberry Mocktail Ingredients:
For this mocktail masquerading and as a cupful of joy, you'll need these ingredients.
Seedlip Distilled Non-Alcoholic Spirit. Grab it here.
Cranberry Juice. Whatever your favorite brand is that's the one you'll want to use.
Pomegranate Syrup. You can use a prepared syrup or if your feeling yourself make your own. Just use one cup of sugar, one cup of water, and half a cup of pomegranate juice. Bring everything to a low boil in a saucepan until it reduces by half. Done. What's cool about making it from scratch is the possibilities to add different flavors, while the mixture is boiling toss in a pod or two of star anise or cardamom, or whole cloves or a cinnamon stick. The combinations are endless.
Tonic Water. It doesn't matter, use whatever you have on hand or try an elderflower tonic water or citrus variety.
Fresh Rosemary. Fresh herbs are always a good look, and if you can't find fresh rosemary, try a sprig of fresh thyme or mint. A 2-3 inch lemon peel works too.
Ice. I happen to think pearl ice looks incredible in this mocktail. Psst. Did you know you can pick up bags of pearl ice at your local Chick-fil-a or Sonic?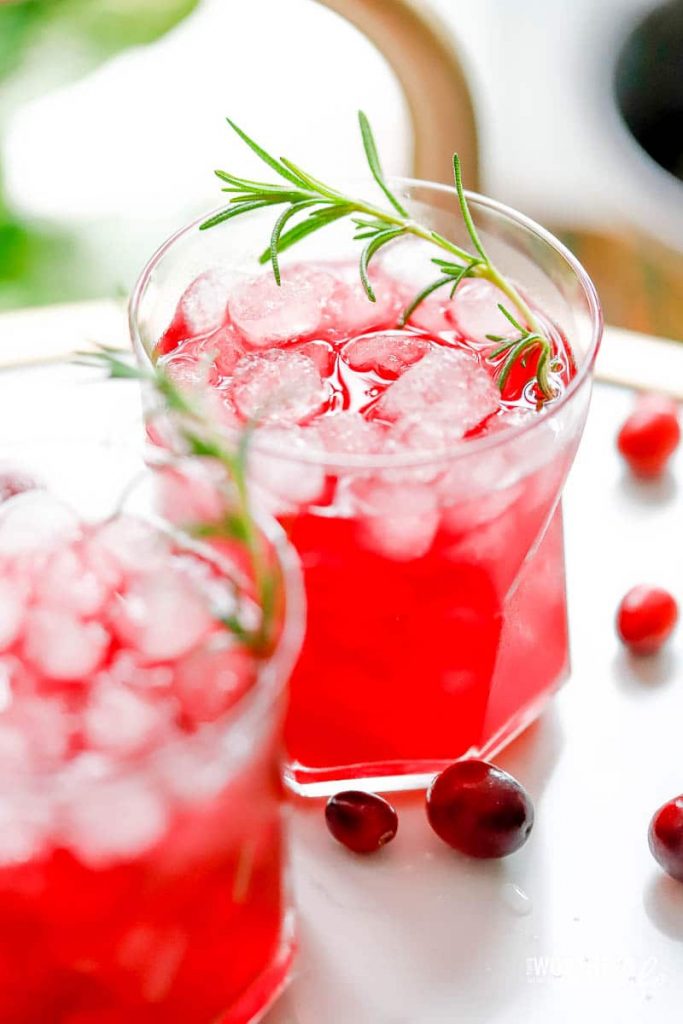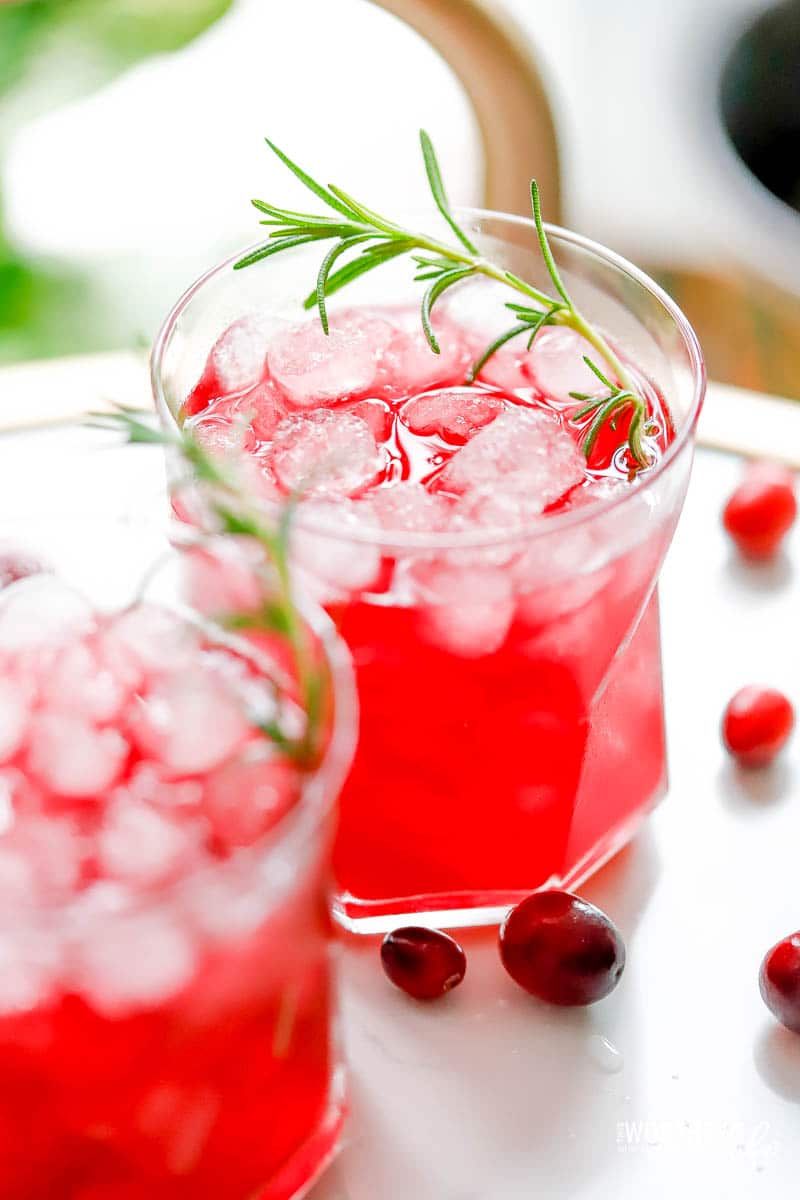 You Will Love This Holiday Pom Cranberry Mocktail Because:
It's Sweet
It's Tangy
Easy To Make
Quick To Put Together
Uses Only Five Ingredients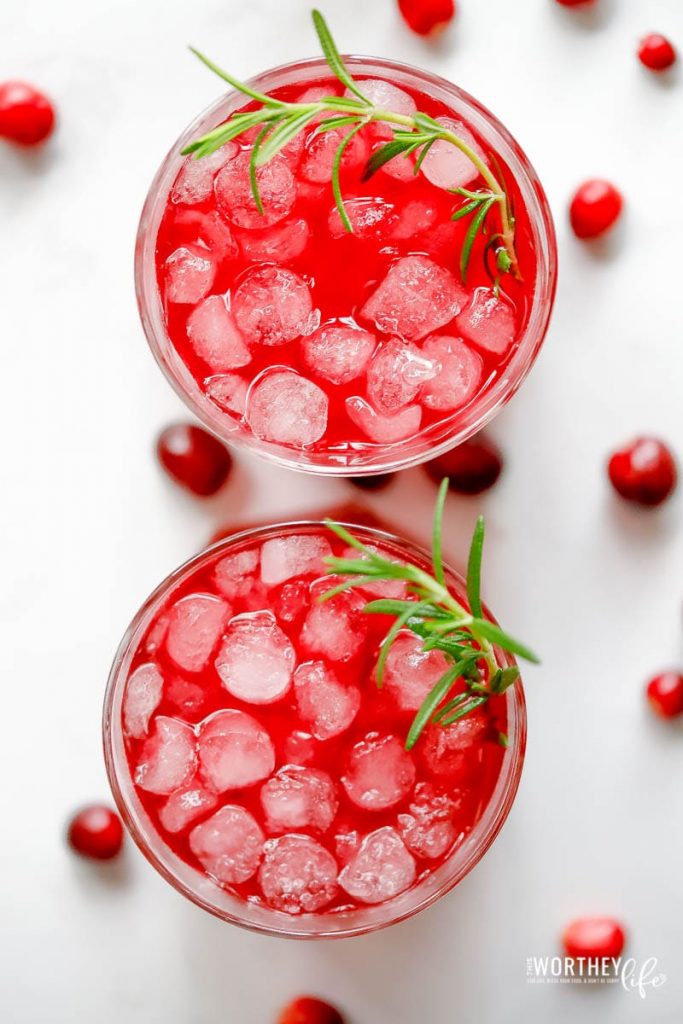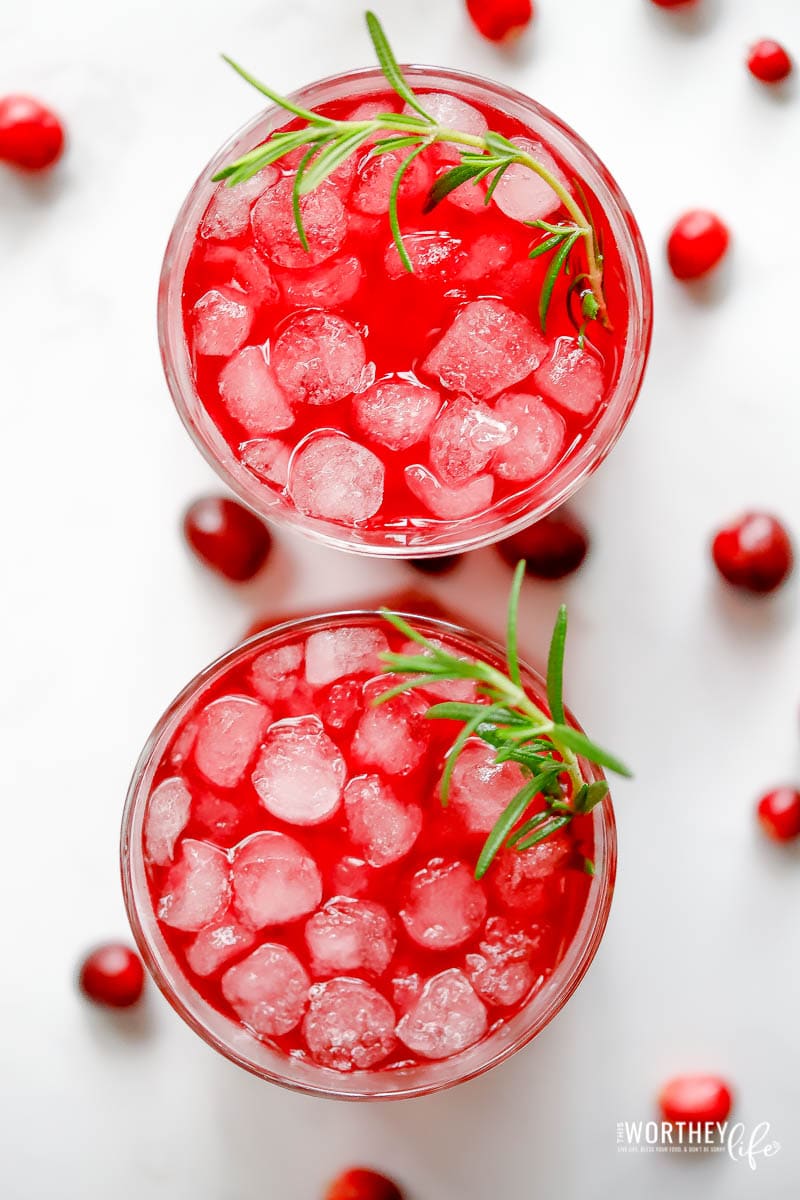 I created the Pom Cranberry Mocktail to be both delicious to drink and no-fuss to put together. It's only five ingredients and is ready to serve within minutes. You can even prep it a day ahead of time, which is even better!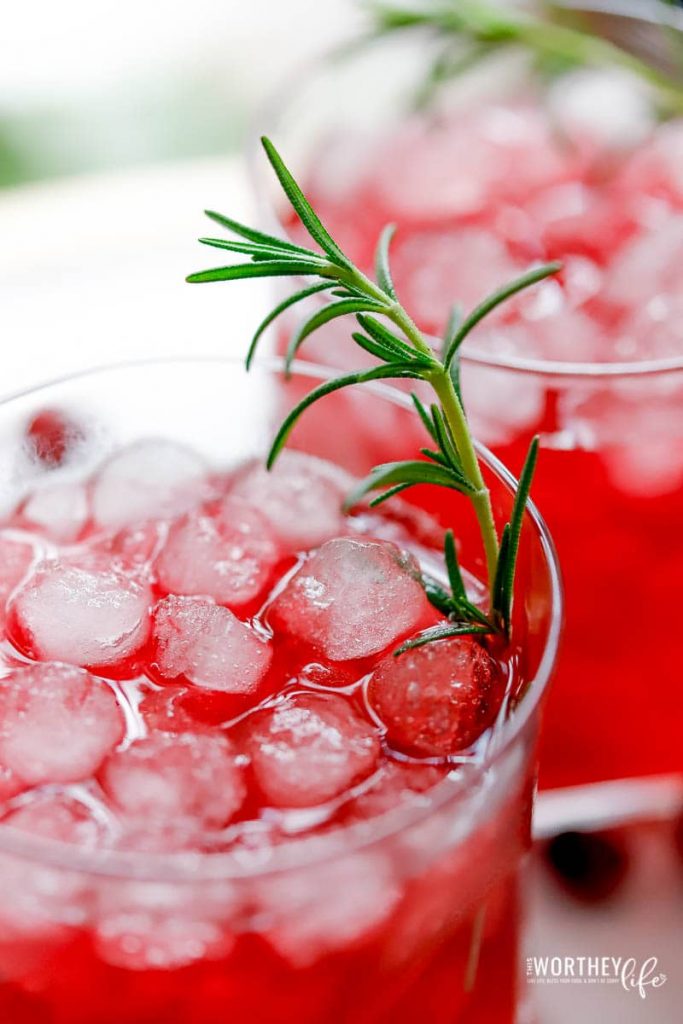 Holiday Mocktail Idea: Pom Cranberry Mocktail
Ingredients:
1 1/2 ounces Seedlip Distilled Non-Alcoholic Spirit
1-ounce Cranberry Juice
1-ounce Pomegranate Syrup
Splash Tonic Water
Sprig of rosemary
Ice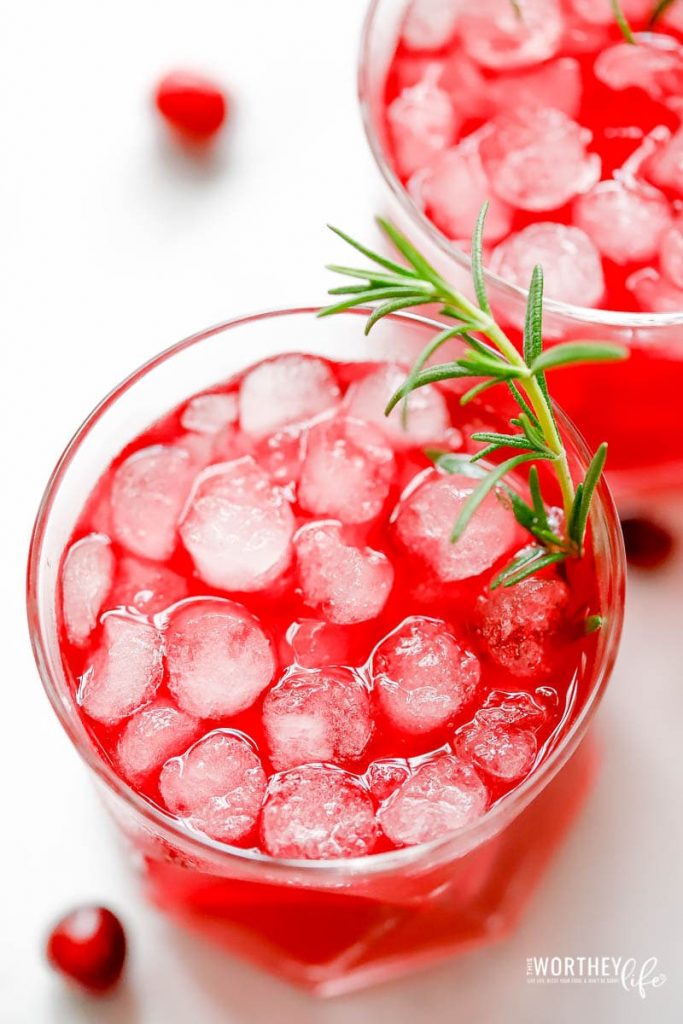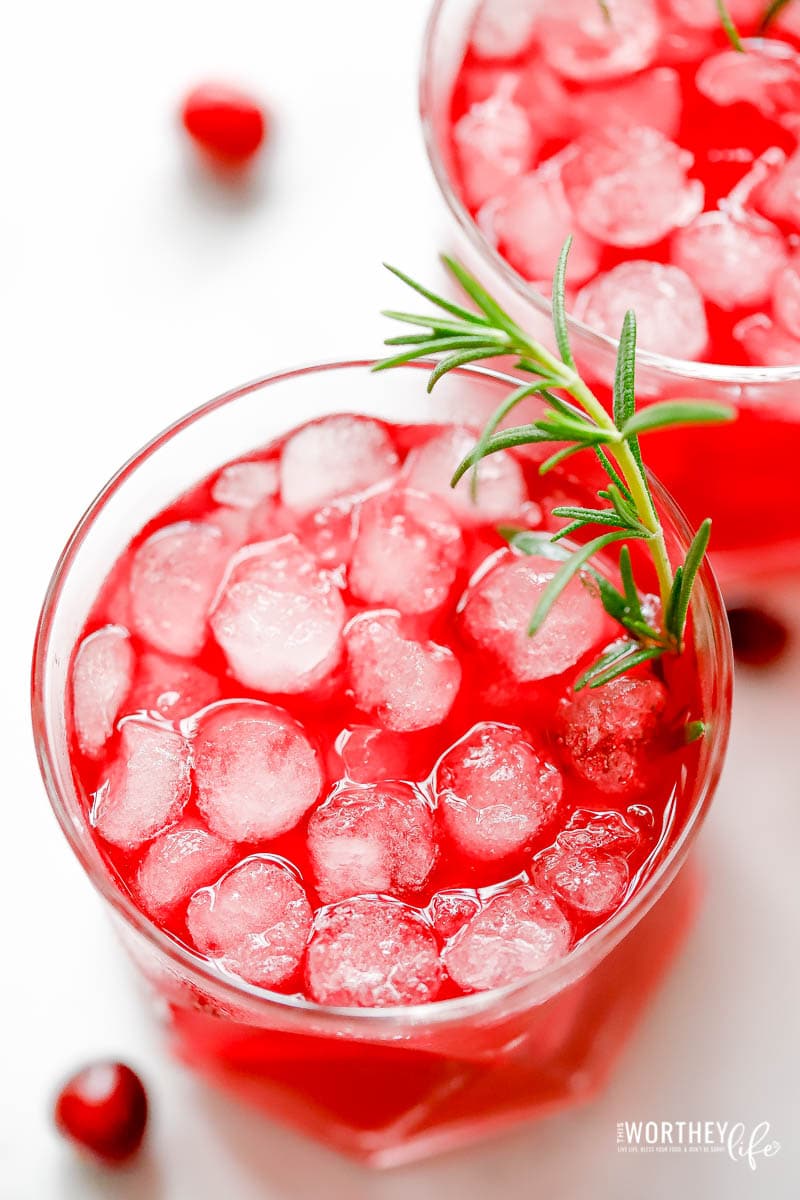 Directions:
Into a cocktail shaker add Seedlip distilled non-alcoholic spirit, cranberry juice, pomegranate syrup over ice.
Secure the shaker lid and shake vigorously for 30 seconds.
Strain into a rocks glass filled with pearl or party ice.
Garnish with a fresh sprig of rosemary.
Serve.
Now that you got the recipe to brighten up your holidays with this sweet, tangy, and oh so easy to make mocktail. Entertaining just got a whole easier. Cheers! Happy Holidays!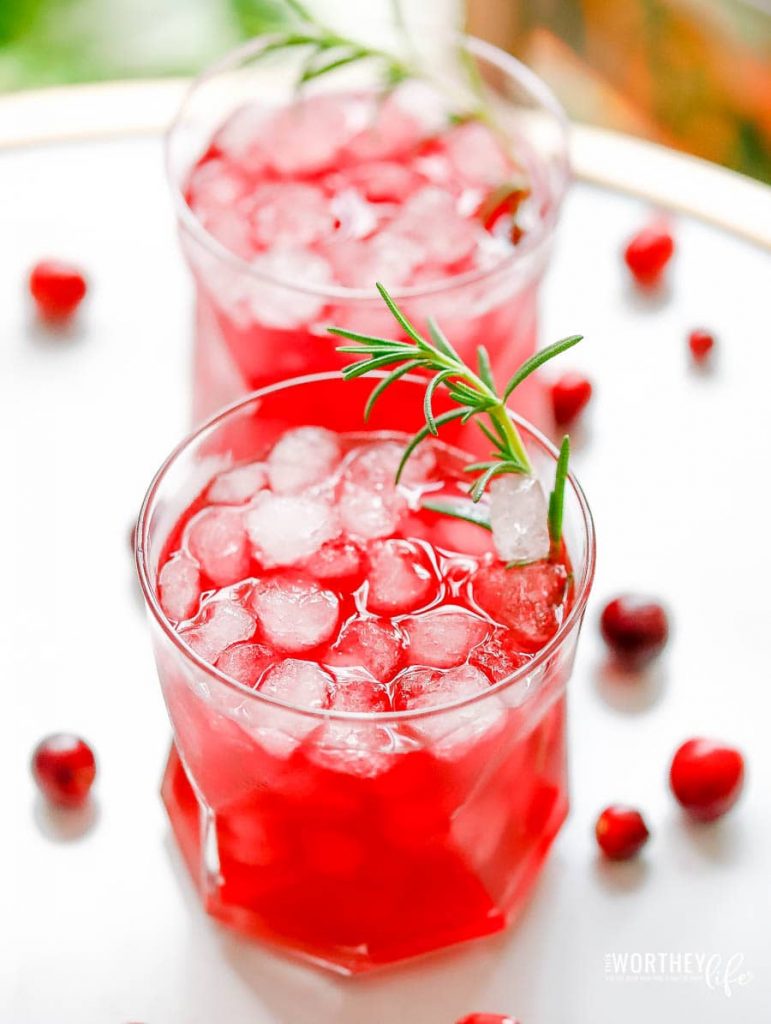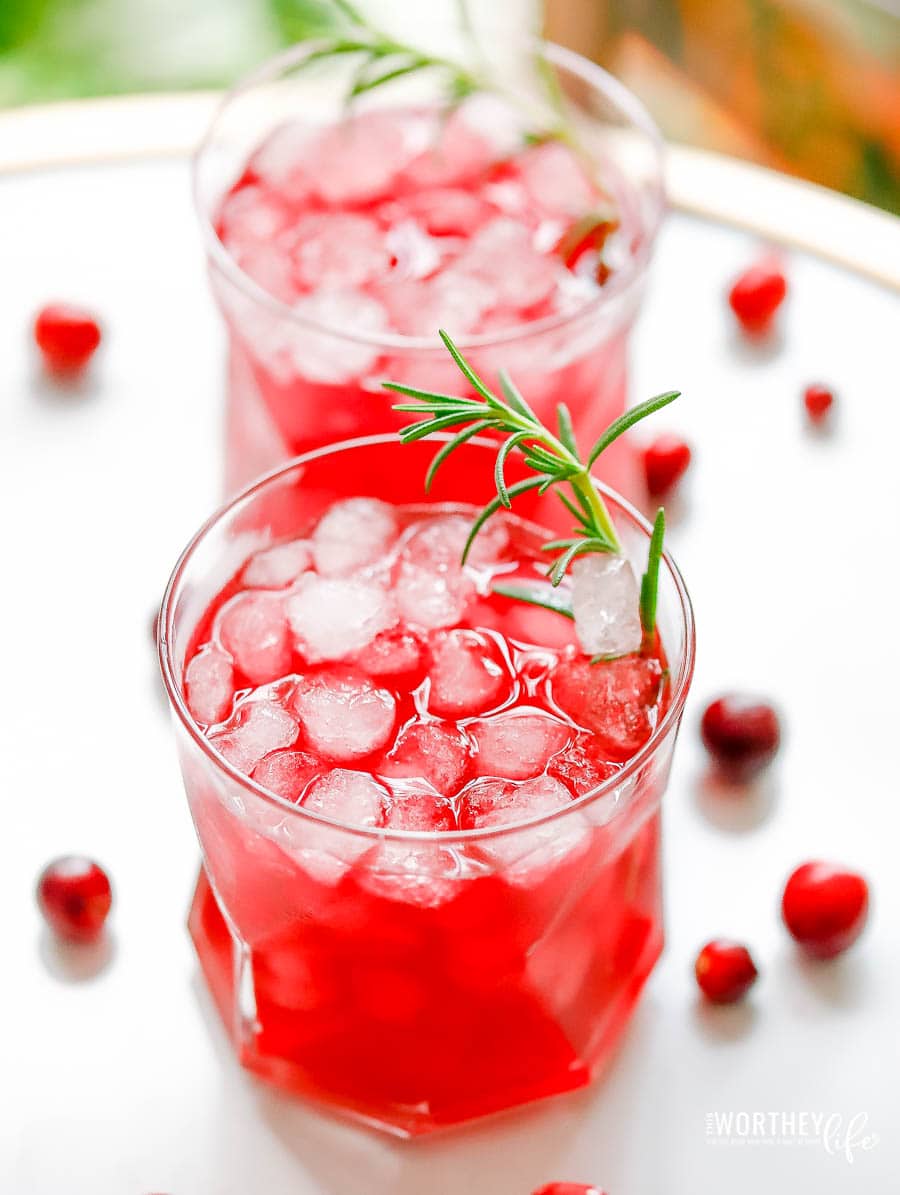 Find more holiday mocktail ideas below:
Blood Orange Drink Idea | Capri Holiday Mocktail
Holiday Mocktail | Cranberry Orange Mixed Drink
Mulled Sangria Mocktail Made In the Instant Pot