When you think of comfort food in a bowl, our creamy tomato + chickpea soup is all that and some. Made in the Instant Pot, this soup recipe is perfect for the cold weather. Grab the recipe down below!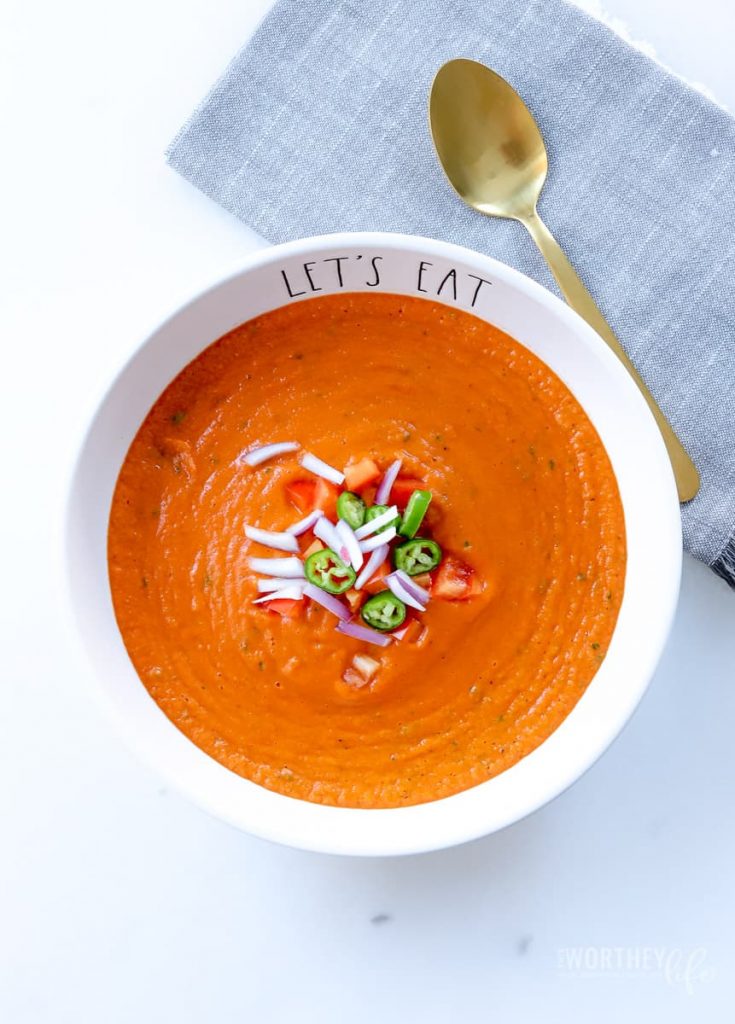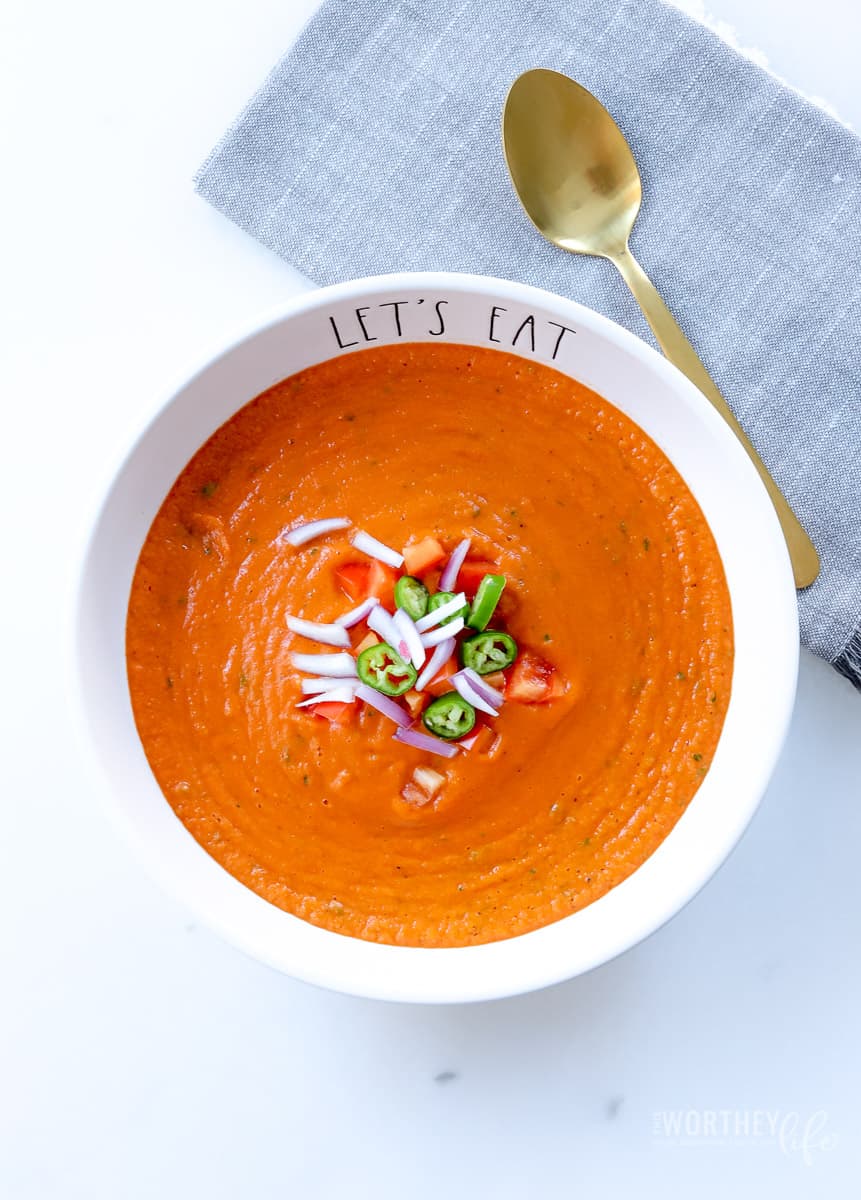 Creamy Tomato + Chickpea Soup
I developed this recipe because I wanted to create a new and more substantive tomato soup and with the addition of chickpeas I have succeeded. But I didn't stop because I also wanted to add lots of nutrients and so I tossed in onions, garlic, coconut milk and a handful of fresh cilantro. This is a super delicious plant-based soup that'll make you get up and do a little dance. True story!
The winter can be loosely translated to mean it's time for warm and delicious comfort foods, right? And there's not much that soothes the soul like hot steamy bowls of soup when the winds are howling up a storm outside. So, mother nature we ain't paying you no mind because we got a big pot of delicious soup to keep us feeling all warm and fuzzy inside and our Creamy Tomato + Chickpea Soup does all that and more.
And to make this soup even better, this beautiful soup can be made in your Instant Pot using only the Sauté setting. Now, that's doing something wouldn't you say? So, grab your Instant Pot and let's get this simply amazing and yummy soup to the table.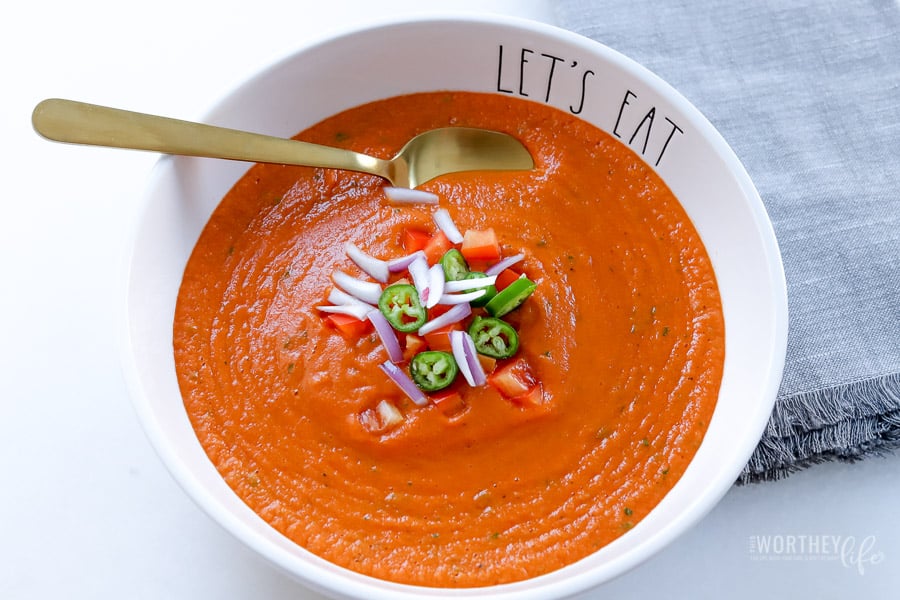 How to make Creamy Tomato + Chickpea Soup in the Instant Pot
Ingredients:
2 tablespoons extra virgin olive oil
1 medium yellow onion, diced
1 28-ounce can diced tomatoes
2 cups chickpeas, drained
1 cup fresh cilantro
1 1/2 cup vegetable stock
1/2 cup coconut milk
1/4 teaspoon ground cumin
1/4 teaspoon ground thyme
flaky sea salt
freshly cracked black peppercorn
Equipment:
Instant Pot
Hand Held Mixer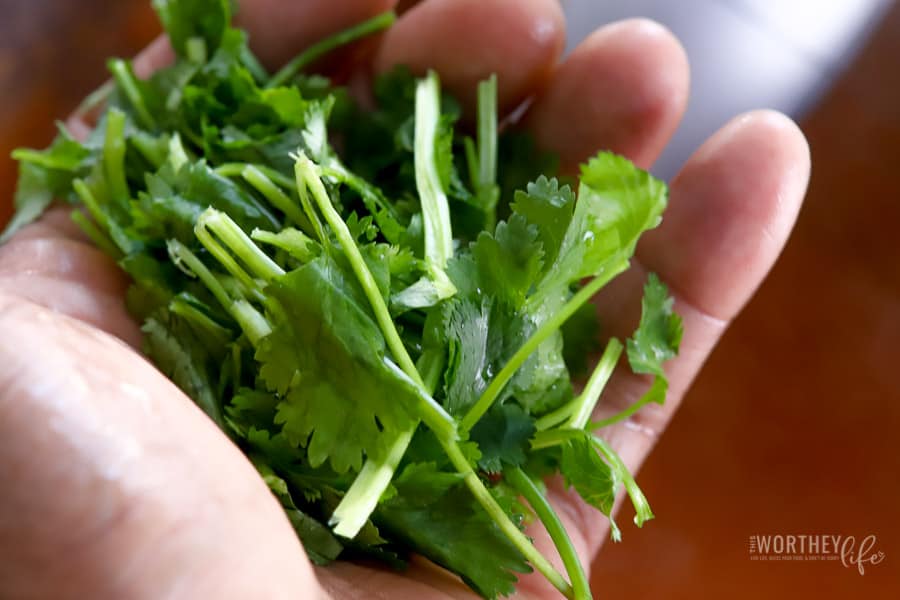 Directions:
Turn the Instant Pot on the Sauté setting.
Add 2 tablespoons of extra virgin olive oil, when the oil is hot add the onions and minced garlic. Continue to cook until the onions are soft, about 4-6 minutes.
Add the crushed tomatoes, coconut milk, chickpeas, cilantro, vegetable stock, ground cumin, ground thyme, flaky sea salt, and freshly cracked black peppercorns.
I am using a handheld or wand mixer to blend together all of the ingredients until the mixture is creamy.
It is topped with diced red onion, red peppers, and thin slices of Serrano peppers (or your favorite homemade croutons).
Drizzle with extra virgin olive oil and dust with some quality flaky sea salt.
Serve.