Get dinner on the table within 30 minutes with our hearty and easy to make Instant Pot Southwest Lasagna Soup. It's full of flavor and fresh ingredients! Don't you love the versatility of Pace Chunky Salsa? Me too! I use it in dips, chili, casseroles, and so much more! Recently, I used my favorite Pace Chunky Salsa to make this incredibly delicious Instant Pot Lasagna Soup, and it's everything you expect a hearty soup to be!
This is a sponsored post for SheSpeaks/Pace®.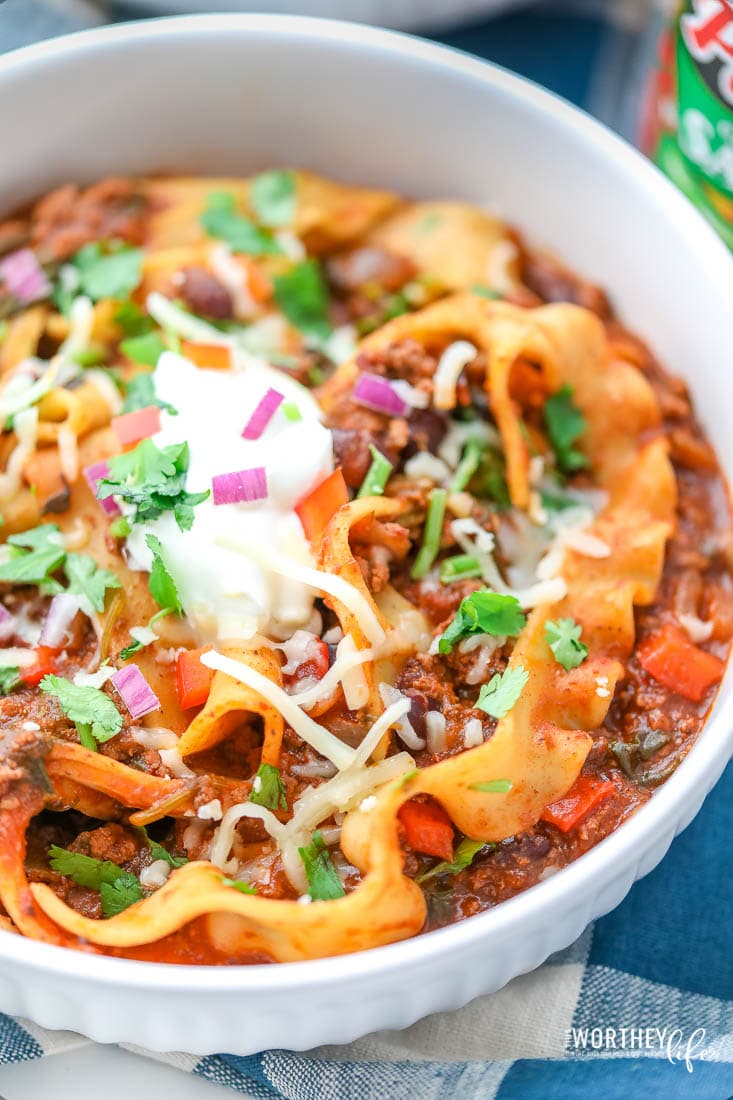 30-Minute Recipe: Instant Pot Southwest Lasagna Soup
During the week, with our busy schedules, we only have a short amount of time to get dinner on the table for three growing teenage boys. With a picky eater, one that will eat anything, and the other depends on his mood; I always have my work cut out for me in the kitchen. When I make a recipe that's a winner for the whole family, it goes into the regular meal plan rotation. Our easy, 30-minute Instant Pot Lasagna Soup recipe is one of those winners. All three boys and the wife approved of this one!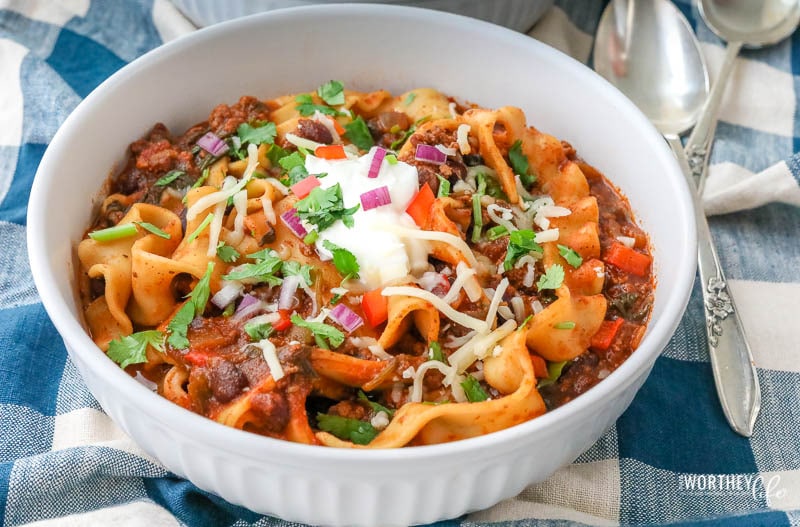 Salsa is versatile
When most folks think of salsa, they think of salsa and tortilla chips or serving salsa as a topping for tacos. But salsa is so much bigger than the usual suspects. Like our Instant Pot, Southwest Soup made with Pace Chunky Salsa is the real deal. Typically, this recipe is made with canned crushed tomatoes, but why use plain tomatoes when you can add the bold kick of flavor with Pace Chunky Salsa?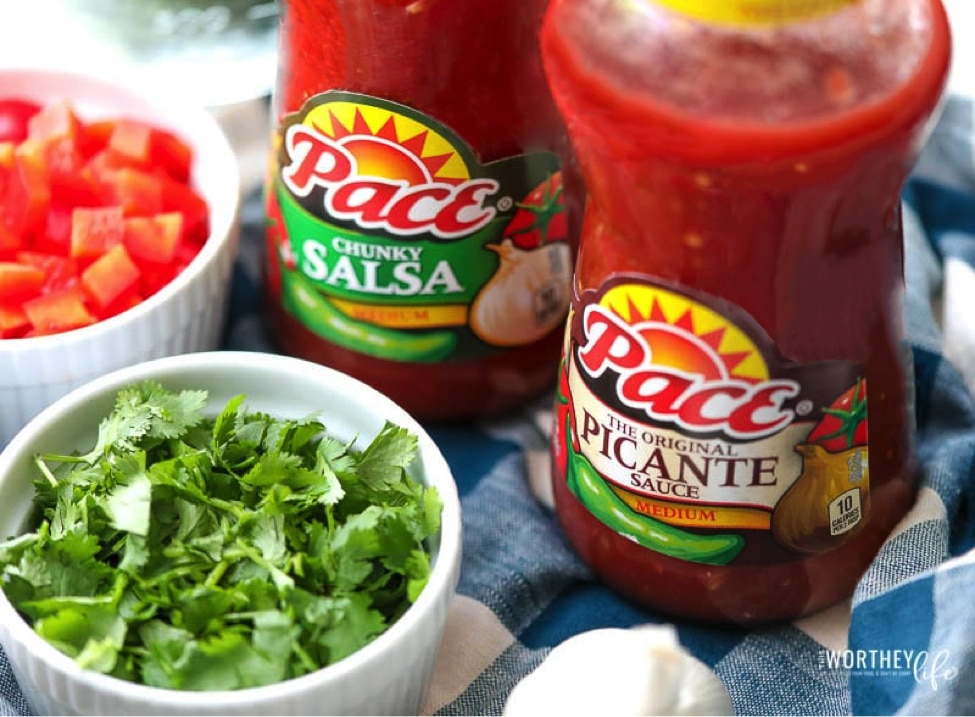 And we're not just using any old salsa, we're using America's number one salsa for tacos, and it's the perfect ingredient for this delicious soup. Pace salsa isn't your typical run of the mill salsa; we're talking thick salsa made with big chunks of ripe tomatoes, savory onions, and the peak of freshness, hand-picked jalapeños. And as far as heat goes, you can custom make this soup any way you like it. Grab Pace in Mild, Medium, and Hot at your local neighborhood Walmart.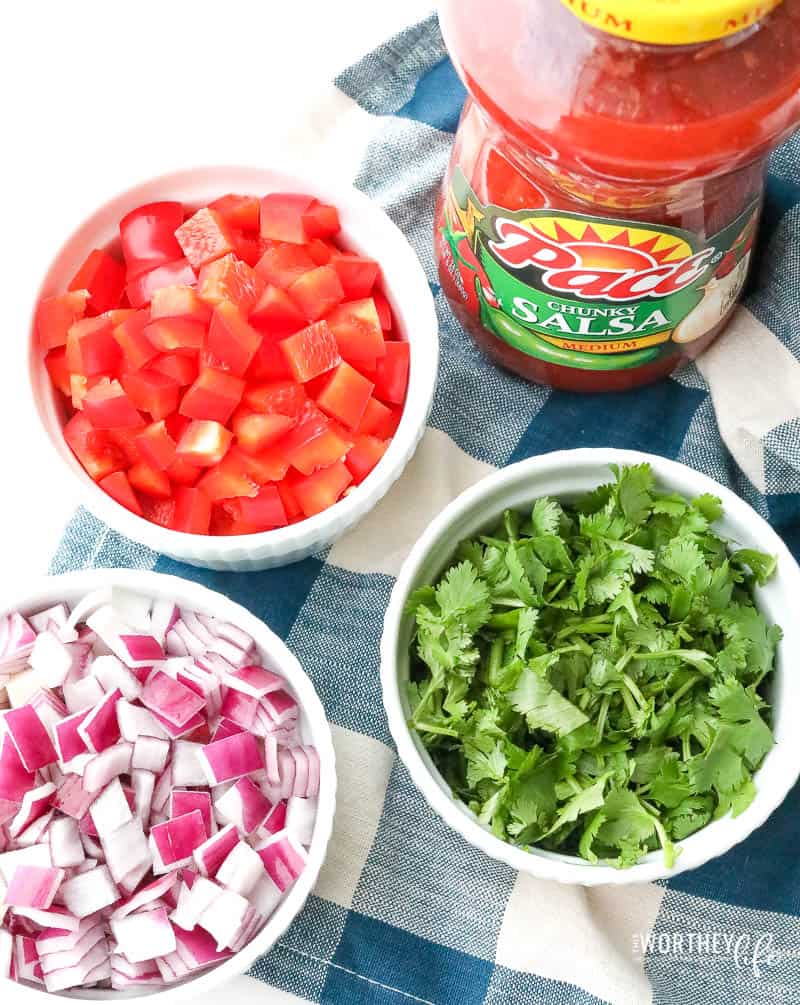 The Ingredients You'll Need To Make This Amazing Recipe:
Ground Beef. The neat thing about this recipe is that with a few tweaks, you can easily substitute out the ground beef for ground turkey or chicken. Or you can go meatless. For this recipe, I used 1 1/2 pounds of lean ground beef.
Red Onion. Red Bell Pepper. Garlic. You can't get a savory soup without adding lots of savory flavors. For this perfect for cold weather soup, I used a trio of red onion, red bell pepper, and several cloves of garlic.
Beef Stock. Because I am using ground beef, it's only natural that I'm using beef stock. However, if you are using ground chicken or turkey, then use chicken stock. If you're going meatless, use vegetable stock.
Salsa. We're adding lots of savory flavors with Pace Chunky Salsa. And it comes in three different heat levels, allowing you to custom this soup to your liking.
Black Beans. This is a hearty soup, and one of the reasons it's so fulfilling is the addition of black beans. But feel free to add pinto beans (or no beans at all) if that's your jam.
Sea Salt. Chili Lime Seasoning. Dried Oregano. Chili Powder. Freshly Cracked Black Peppercorns. Any good recipe has a list of supporting flavors, and these seasonings give this soup a depth of flavor that'll keep you coming back for another bowlful.
Cilantro. If your recipe is Southwest-inspired, then there's a pretty good chance there should be fresh cilantro in the ingredients list.
Fresh Spinach. On so many levels, this isn't just a great soup; it's also packed full of good stuff like four hefty cups of fresh baby spinach.
Lasagna. Ribbons of shredded lasagna pasta make this soup both unique and hearty. Imagine so many south of the border flavors made even better with pasta.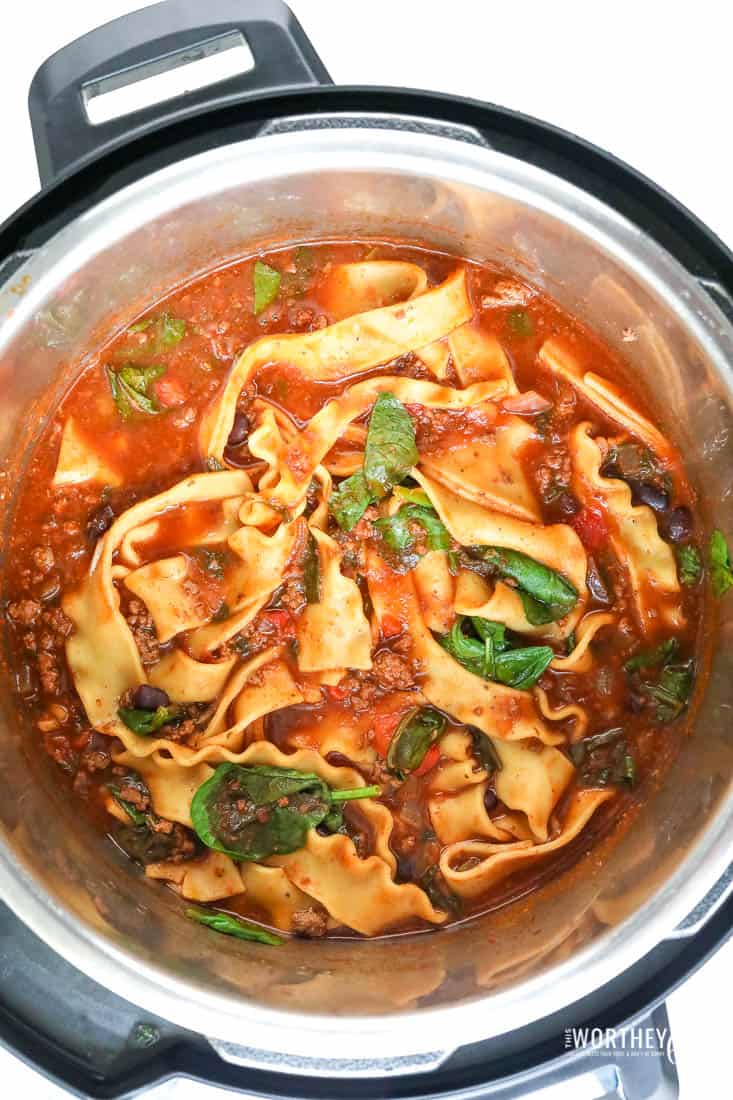 You Will Love This Recipe Because It Is:
Easy

Hearty

Comforting

Nutrient-Rich

Ready In 30 Minutes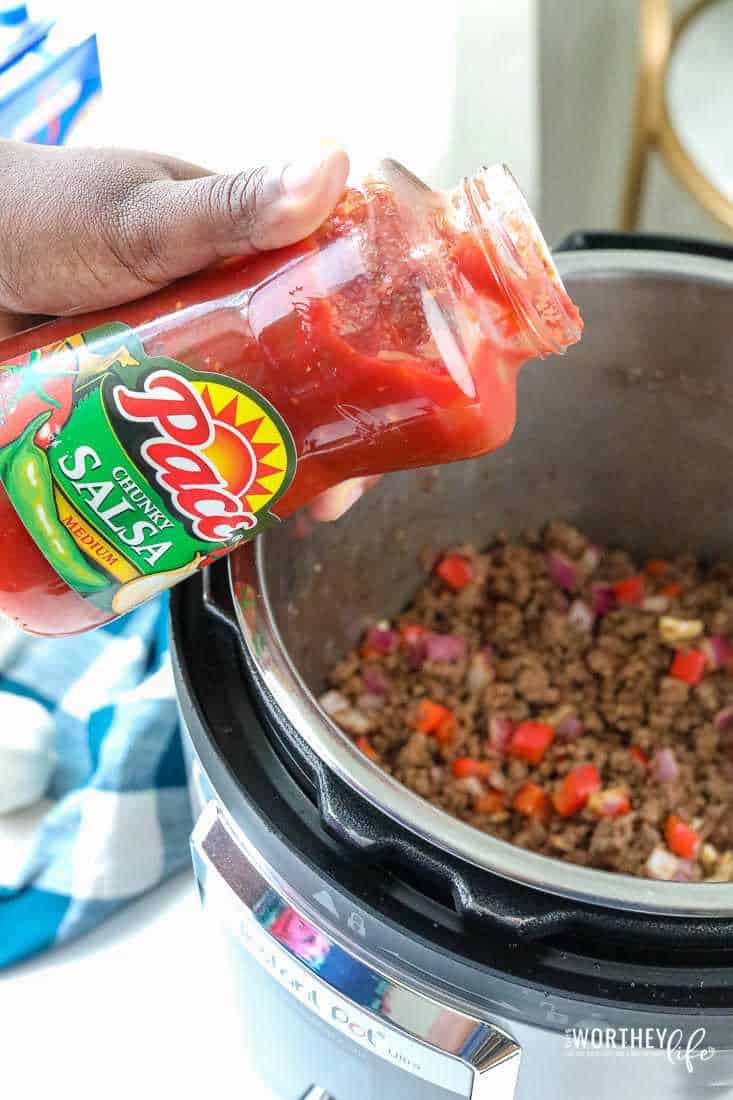 Do you know the difference between Pace Picante Sauce and Salsa? Use Picante Sauce for a soup with smoothly blended tomatoes, for a heartier soup that eats like a meal grab a jar of Pace Chunky Salsa, this salsa has big chunks of tomatoes, onions, and jalapeños.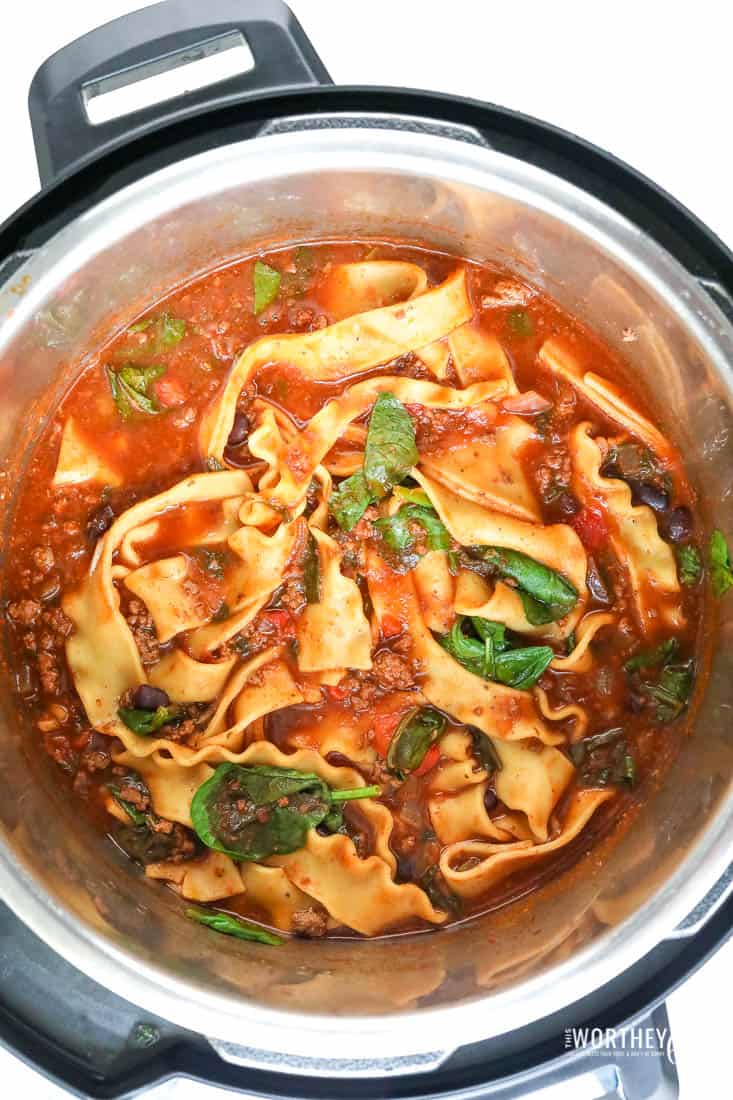 When you need to get something delicious on the table lickety-split grab a jar of Pace and get dinner done. Also, Click here to shop for Pace Picante Sauce and here to shop for Pace Chunky Salsa at Walmart.com.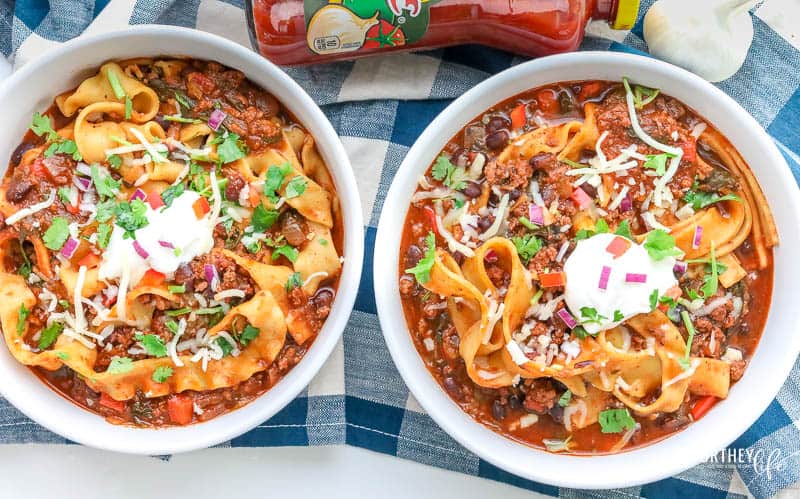 Instant Pot Lasagna Soup Recipe
Ingredients:
1 1/2 pounds of ground beef
1 large red onion diced
3 large cloves garlic minced
1 32-ounce beef or vegetable stock

1 24-ounce jar

Pace Chunky Salsa
1 15-ounce can tomato sauce
1 15-ounce can black bean
1/2 teaspoon of sea salt
1 tablespoon chili lime seasoning
1 tablespoon dried oregano
1 teaspoon chili powder
1 teaspoon of freshly cracked black peppercorns
1 cup red bell pepper chopped
1 cup cilantro chopped
4 cups fresh spinach
1/2 box semi-done lasagna pasta, cooked just enough to allow me to cut them into strips.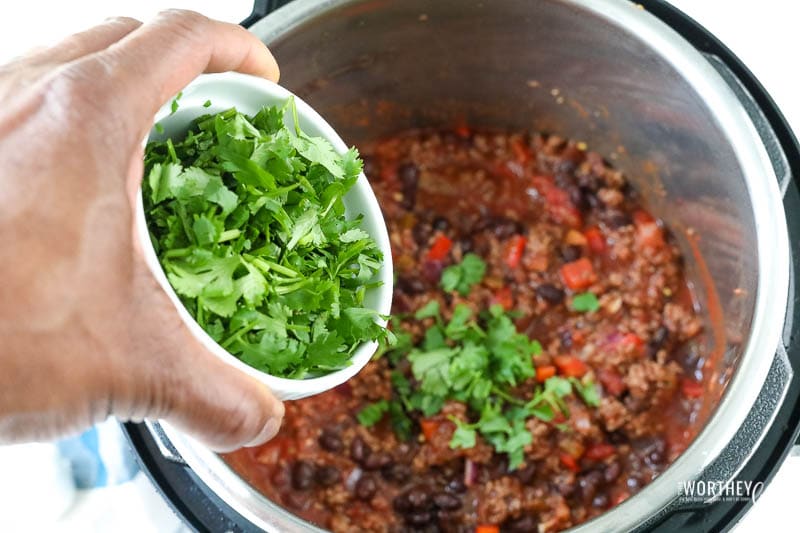 Directions:
Remove the lid of the Instant Pot and select the Saute setting then add two tablespoons of extra virgin olive oil.
When the oil is hot, add the pound and half of the ground beef (ground turkey or ground chicken work well too) and brown until there is no pink showing.
Add the chopped red onions, red bell pepper, and minced garlic and continue to sauté until the onions begin to soften.
Scatter in the seasoning and mix thoroughly, pour in the beef or vegetable stock, Pace® Chunky Salsa, tomato sauce, and black beans and give the ingredients a few stirs.
Pour in the baby spinach, and the lasagna strips then gently fold the ingredients together.
Secure the lid on the Instant Pot and select the Steam option for 10 minutes.
When the timer has expired, vent out the steam then remove the lid. Taste the soup and, if necessary, adjust the seasoning to suit your taste.
Spoon into bowls and top with your choice of shredded cheese and a tablespoon of sour cream.
Serve.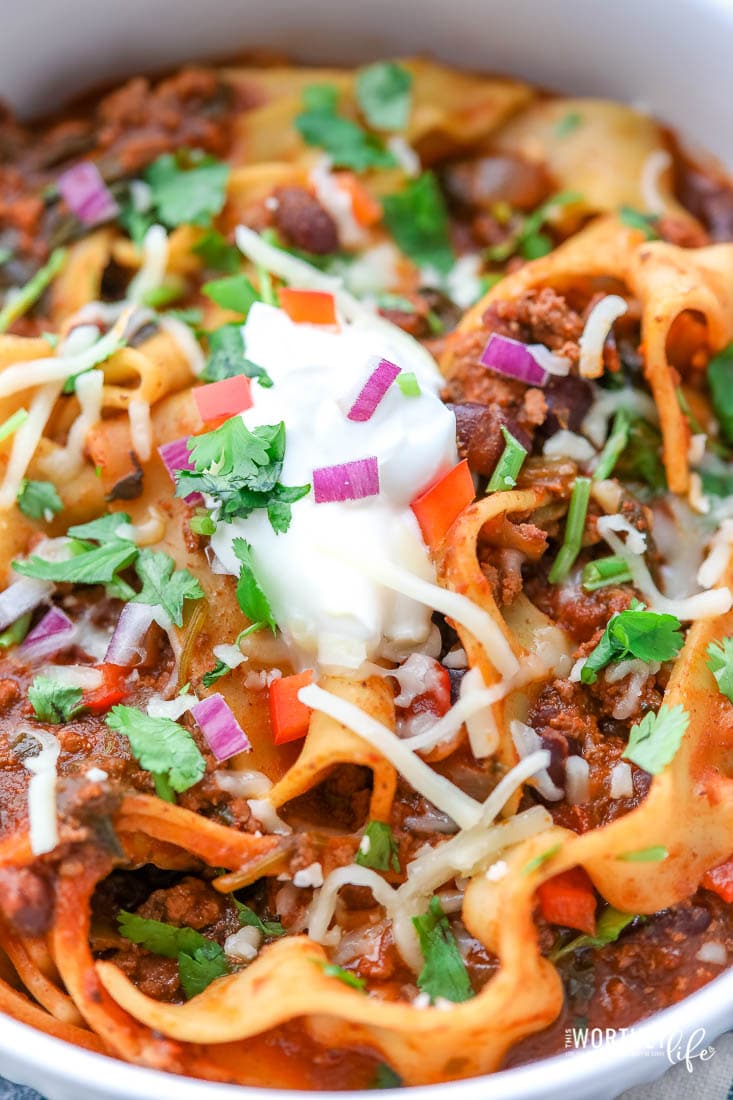 Okay, you got the recipe now you have a surefire weekday or weekend dinner recipe you can put together on short notice that will be sure to satisfy your hungry family.