When you get to a Disney World Park, there are some things you should do right away upon entry. Whether you have planned your day out in full, or have no idea what to do, these Disney park entry tips will get you started on a successful day at any park.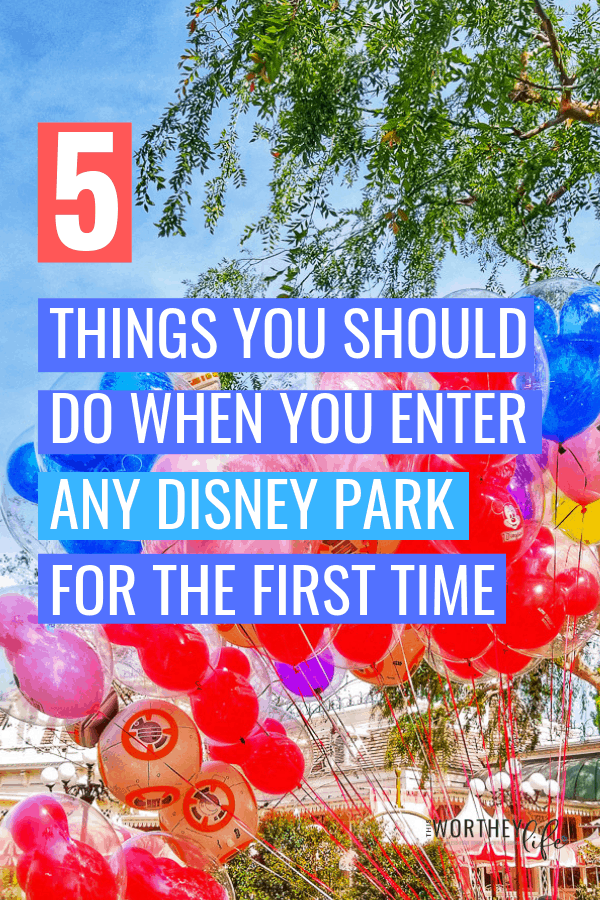 Disney Park Entry Tips: What to Do When You Arrive
We love spending time at Disney. If you're planning a trip to Disney for the first time, it is easy to get overwhelmed on all the things to cram into one or two days. However, I'm here to share a few tips to help you have a fun and successful time at any Disney park as soon as you enter the park!
Disney Park Entry Tip 1: Take a Map
Even if you have one and have already circled all of the things you want to do, you should pick one up at the gate. That goes for the show schedule and other materials like Festival Passports if you are at Epcot. I use my planning map for reference, but I have it zipped away somewhere, so I take another map that is okay to lose as a backup. The show schedule will help you plot your time if there is something you want to see.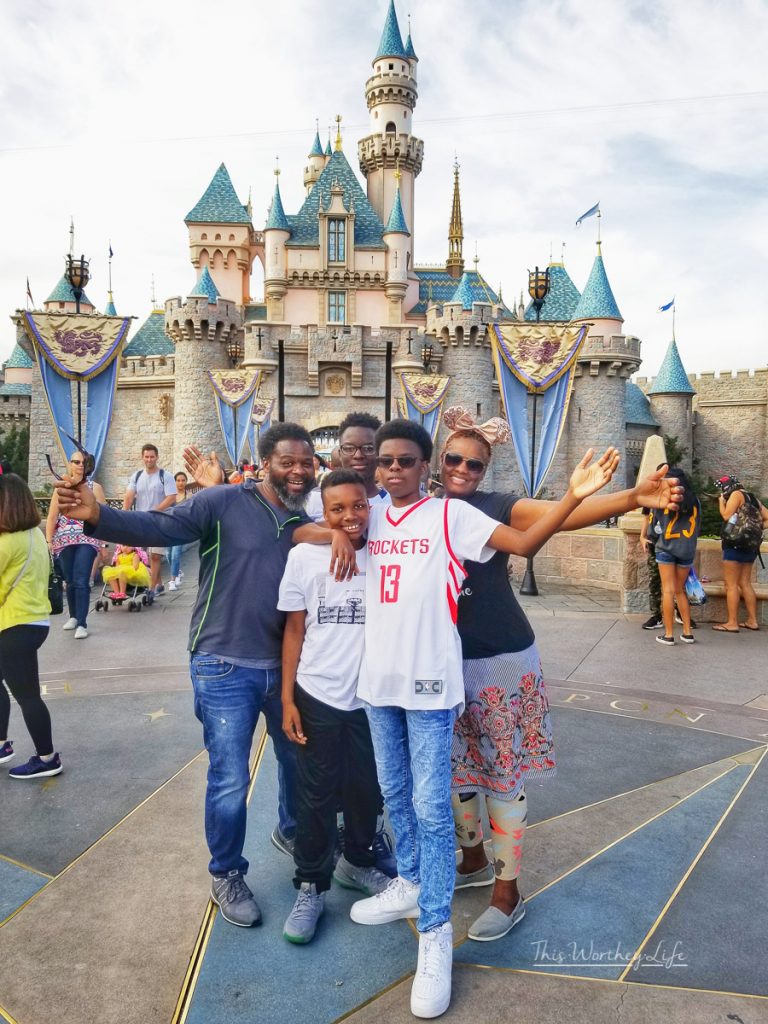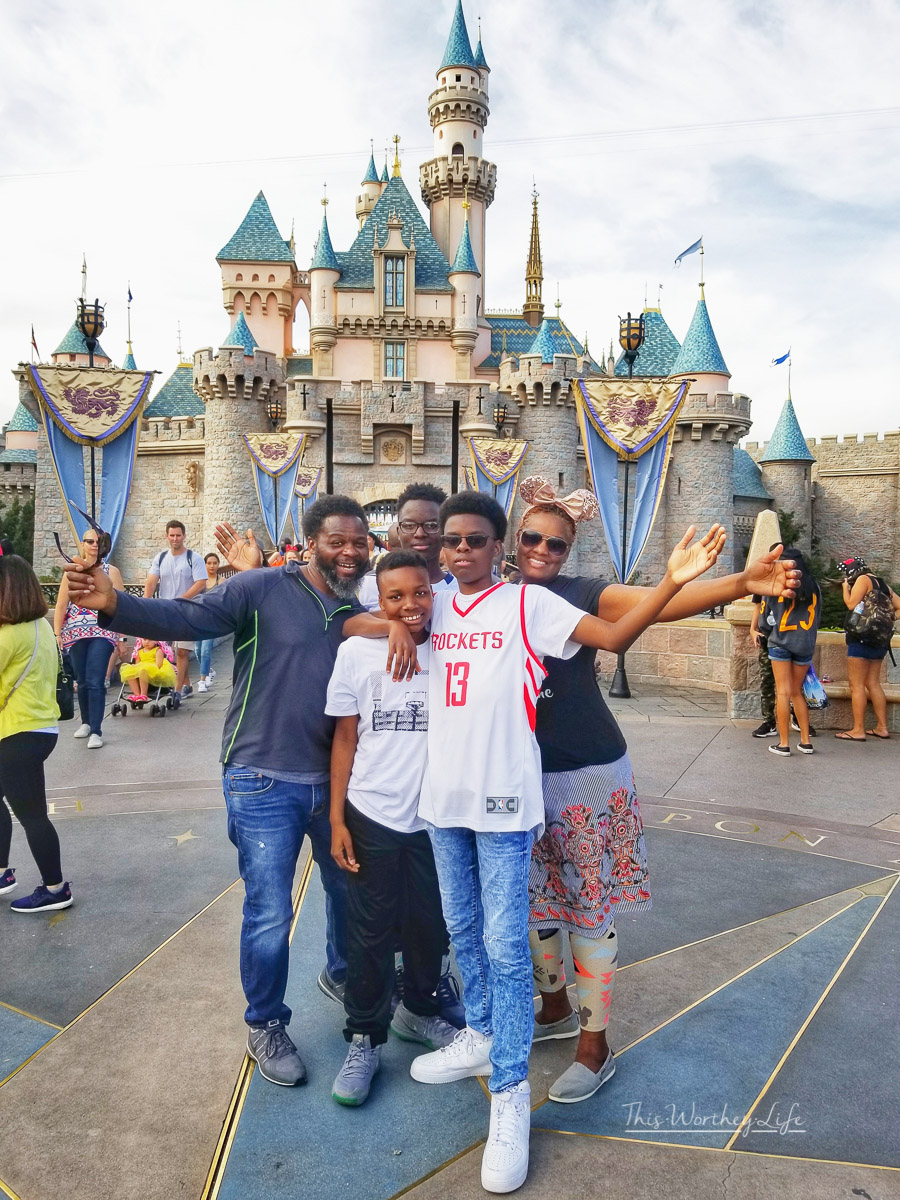 Disney Park Entry Tip 2: Take A Picture
There is always a big meeting area at a park entrance and usually an interesting backdrop, such as the train station of Spaceship Earth. Before you head deeper into the park, it's a great idea to take a group photo of everybody with excitement radiating from their faces. Photopass people are always available, and I recommend letting them take a photo so you can decide later if you want it.
Disney Park Entry Tip 3: Look Around
Entering a Disney Park, you begin an adventure. No matter how many times you have been there before it is always a new world to explore. Instead of rushing ahead without a second thought, take a beat and look around. Soak in what you can and let the atmosphere envelope you. When you do this, you will immediately relax more and set yourself up for a more enjoyable day.
Disney Park Entry Tip 4: Go to the Hub
Every Disney Park has a hub and spoke model which makes them very easy to navigate. In Epcot, it follows Spaceship Earth, and it leads to Future World East/West and the World Showcase. In Animal Kingdom it's Discovery Island. Hollywood Studios is a little strange, but it's there, too right in front of the Chinese Theater. Of course, the most famous Hub is the one at the foot of Cinderella Castle with gateways to the worlds of yesterday, Tomorrow and Fantasy.
Disney Park Entry Tip 5: Follow a Weenie
In addition to pathways that are easy to navigate, Disney Parks include visual cues to help move guests along in the park. These are called "weenies" based on Walt Disney's love of hot dogs. Rumor has it that the spacing between trash cans in Disneyland is based on how many steps it took him to eat a corndog before he was left with just the stick. Weenies were designed to attract guests and pull them into different sections of the park. If you already know what you want to do, then you should follow the correct weenie. If not, then you have an opportunity to let your impulse take you in whatever direction appeals to you. This can be challenging if you are in a large group.
If you want to stay together, you should work it out beforehand, but another helpful tip in deciding what to do next is to check wait times on My Disney Experience. Downloading this app is one thing you should do before going to a Disney World park.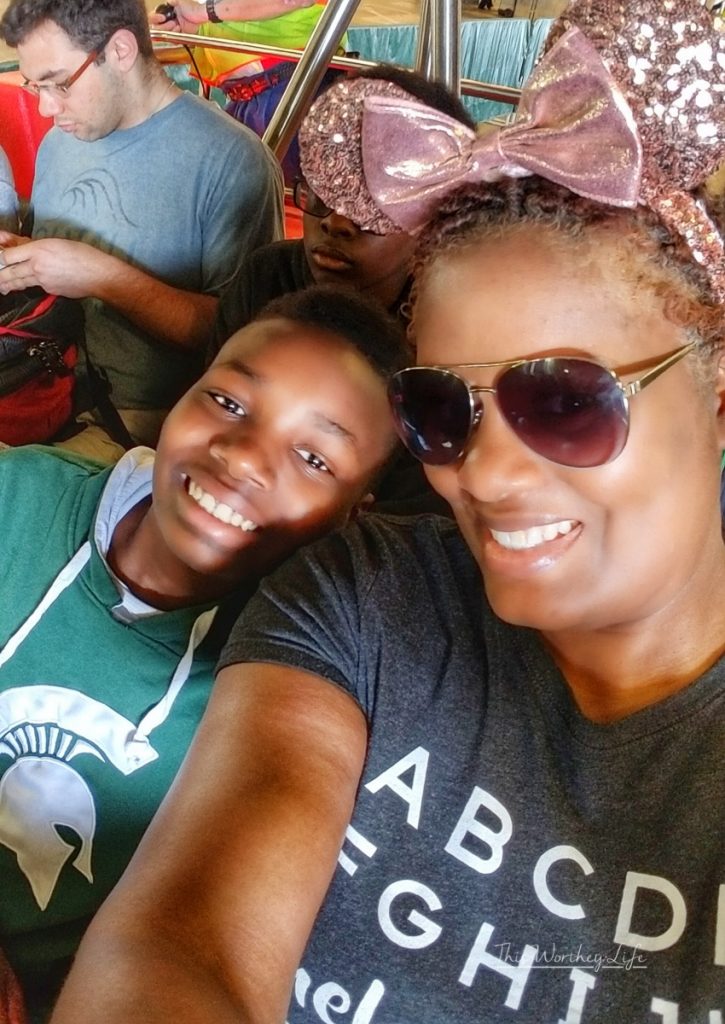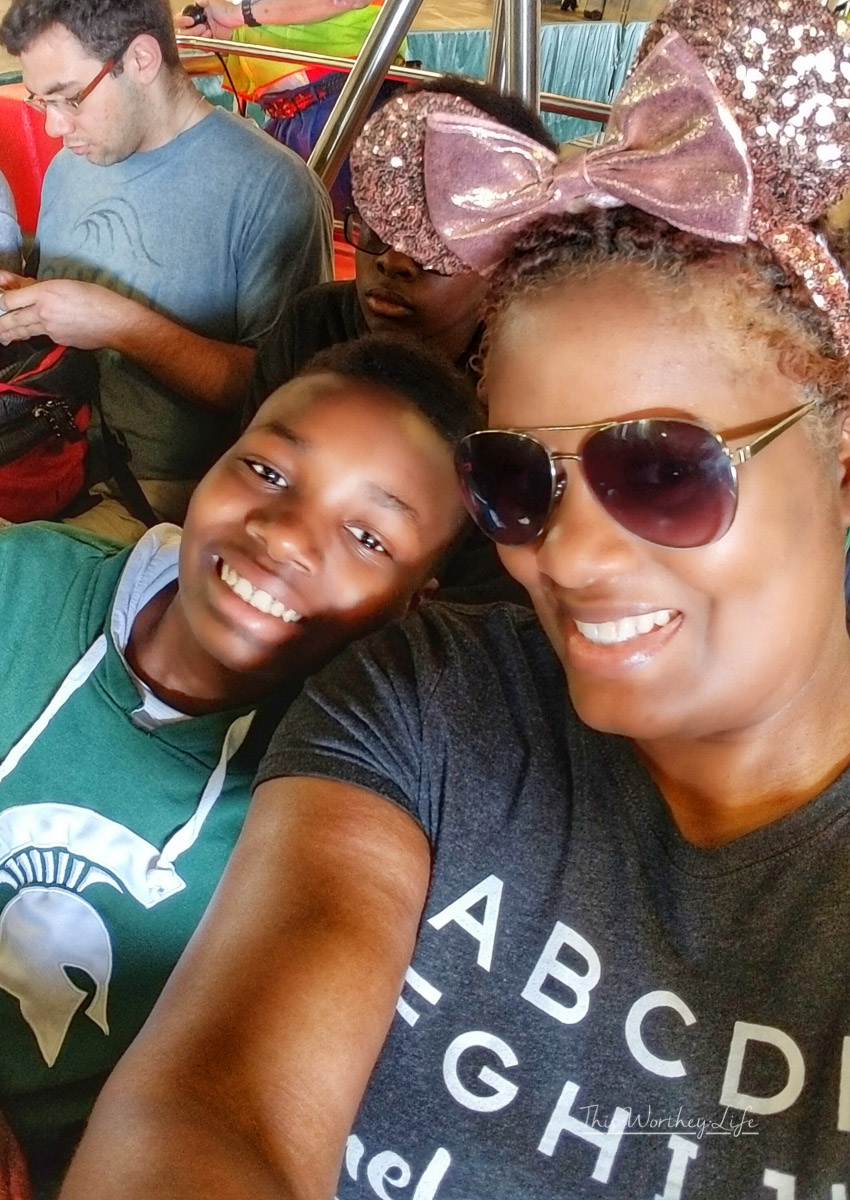 Get more Disney Tips below
Going To Disneyland | Taking Teens To Disneyland + California Adventure Park
45 Best Walt Disney World Travel Tips
7 Cool Things For Adults To Do At Disney
12 Bucket List Things to do in Disney's Animal Kingdom
Top Things To Do At Disney's Animal Kingdom At Night
5 Secret Things I Bet You Didn't Know About Disneyland
Why Every Kid Should Go To Disney At Least Once In Their Life