Are you headed to Orlando and looking for the best things to do in Disney's Animal Kingdom? Look no further than our amazing list chock full of great tips and tricks for making the most of your time at Walt Disney World and Animal Kingdom.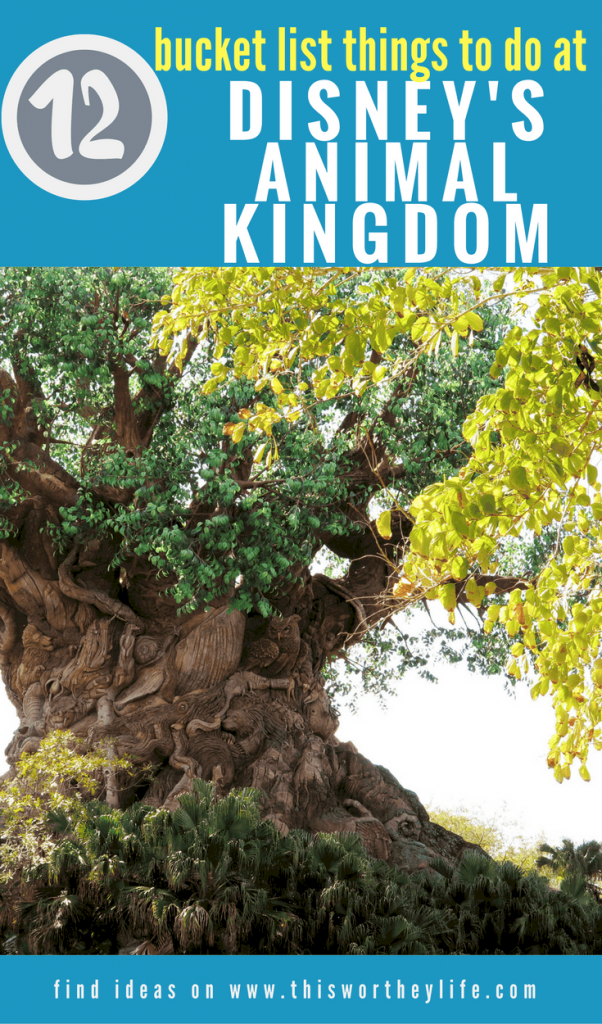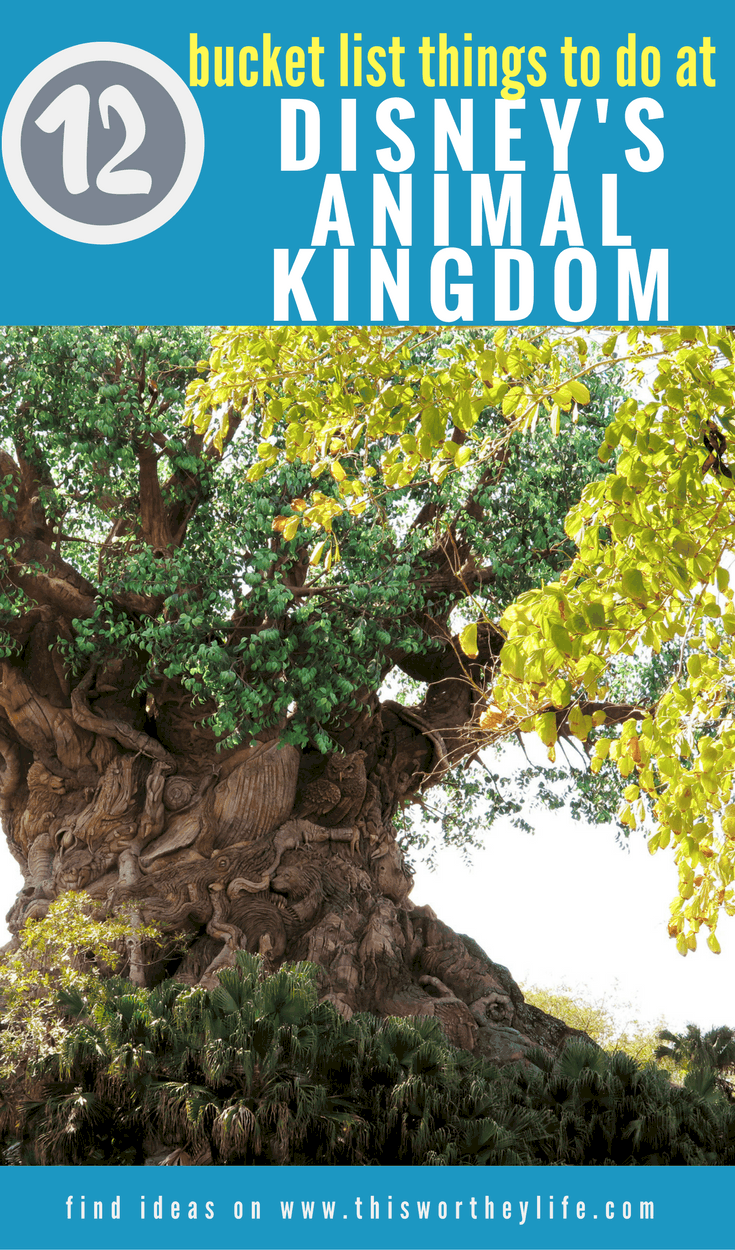 Things to do in Disney's Animal Kingdom
Disney's Animal Kingdom is a park in itself with more than a day of activities to enjoy. If you are limited on time, check out these top picks and create an itinerary that fits you and your family preferences.
Rides in Animal Kingdom:
Kilimanjaro Safari: You just can't miss this option when visiting Animal Kingdom! This ride is actually a real live vehicle driven by experienced drivers through the animal park. You will learn about the specific animals, their habits, and habitat, as well as see many up close. It is a must for everyone to enjoy at least once during their visit.
Expedition Everest: Often a favorite roller coaster in the park, this is a great choice for those who are thrill-seekers. Definitely look into using your FastPass for this ride as it gets busy fast!
Kali River Rapids: If the name doesn't tell you enough, this is a fun river rapid ride that will guarantee you get wet. It's a great way to cool off in the middle of the day, but make sure you don't mind walking around in slightly wet clothes for a bit.
Dinoland U.S.A. This is a fun coaster that is also a bit jarring for those who get motion sick easily. Twisting and spinning is part of this ride, so it is not a good one for younger kids at all.
Avatar Flight of Passage: This brand new addition in 2017 is a new favorite. It has amazing views and is great for the whole family, however, those who get motion sick easily may want to skip this. Definitely, check for lines and try this as a first option when you reach the park or plan ahead and use the FastPass option. The opening month has had wait times of up to 5 hours.
Walking tours in Animal Kingdom:
Gorilla Falls Exploration Trail: Ideal for those who want to see more animals and those who don't mind a bit of walking, but this can be very hot in the middle of the day. We recommend visiting in the early morning or late afternoon-evening for better temperatures and chances of seeing more animals.
Maharaja Jungle Trek: If you like seeing animals up close, this is a great walking tour that takes you near some exotic creatures like our favorite Tigers. It's a great place to see something unusual, but can be a bit of a walk for the younger kids in the heat. Best in the early morning or early evening hours when temperatures are a bit cooler.
Discovery Island Trails: Another great walking trail that offers views of more animals like lemurs and African Crested Porcupines. A fun place for kids who like to see animals, but can get hot during mid-day hours.
Experiences in Animal Kingdom:
Festival of the Lion King: This amazing Broadway-style show includes music, dancing, acrobatics, and more. It's a great way to cool off and relax while enjoying a one of a kind show you won't soon forget!
Flights of Wonder: Great for those who truly want to learn more about birds, but not a good fit for those who are looking for tricks or special entertainment. Younger kids and teens may not enjoy as much as toddlers and adults!
Finding Nemo: The Musical: This is a great show for younger kids and the whole family to enjoy. Tons of fun music, bright colors, and great fun to cool off during the day.
Tree of Life Awakenings: This is a must at night since it is visually unbelievable. Everyone should add this to their list for viewing before they leave the park at night.
As you can see, there is something for everyone in Animal Kingdom to experience. As you travel to Orlando with your family, check out our other great Walt Disney World tips and general travel tips below!
Top Things to do at Disney's Animal Kingdom at Night
Why Every Kid Should Go to Disney at Least Once in Their Lifetime
Visiting Disney World on a Budget
7 Day Wardrobe for a Disney Vacation
Frugal Family-Friendly Adventures in Orlando
8 Adventurous Reasons to Visit Gulf County, Florida
Heading out on other travel adventures this year? Check out our top tips for making travel easier for families! Budget-friendly travel tips, as well as tips for making the most of your time away with your family, are found in the links below!
How to Start Saving Money for Vacations this Summer
How to Travel with Kids One on One
5 Tips for Road Trip Travel with Kids
20 Ways to Use Your Smartphone to Plan Trips
36+ Best Apps to Use When You Travel
How to Fund My Travel Living Frugally
5 Ways to Save on Plane Tickets
Best Time to Buy Airline Tickets
18 Road Trip Must Have Essentials
What to Pack for a Weekend Getaway
How to Handle Illness While Traveling
How to Keep Costs Low While Traveling with Kids