Being a pet owner is a huge responsibility. It's not just about feeding your dog but making sure you are taking care of their every need. I am sharing 8 Things You Need To Do With Your Dog Every Day down below.
This post is sponsored by © Nature's Recipe, LLC., all opinions are my own.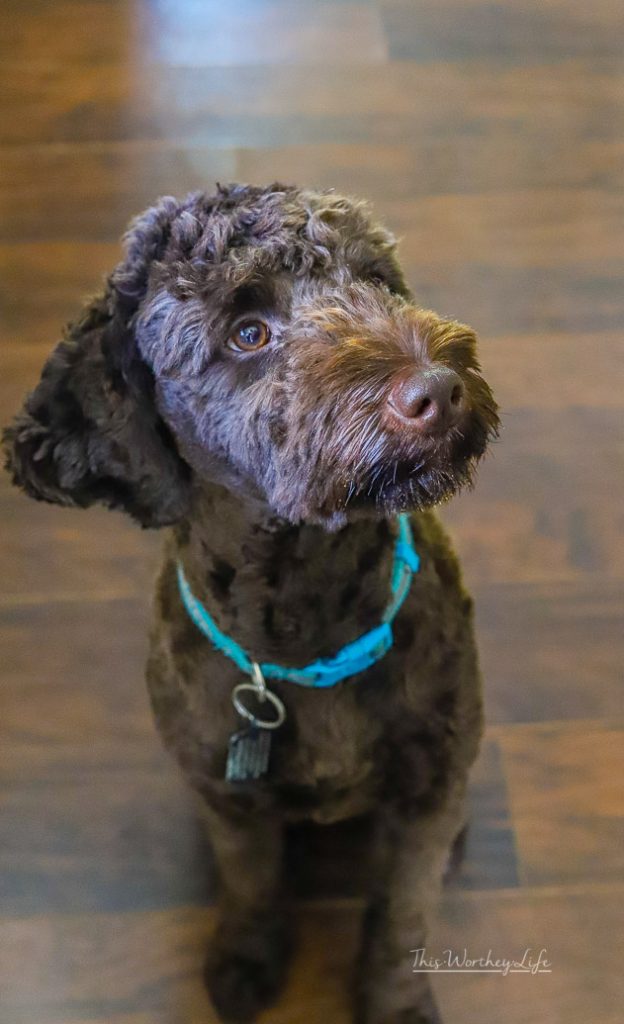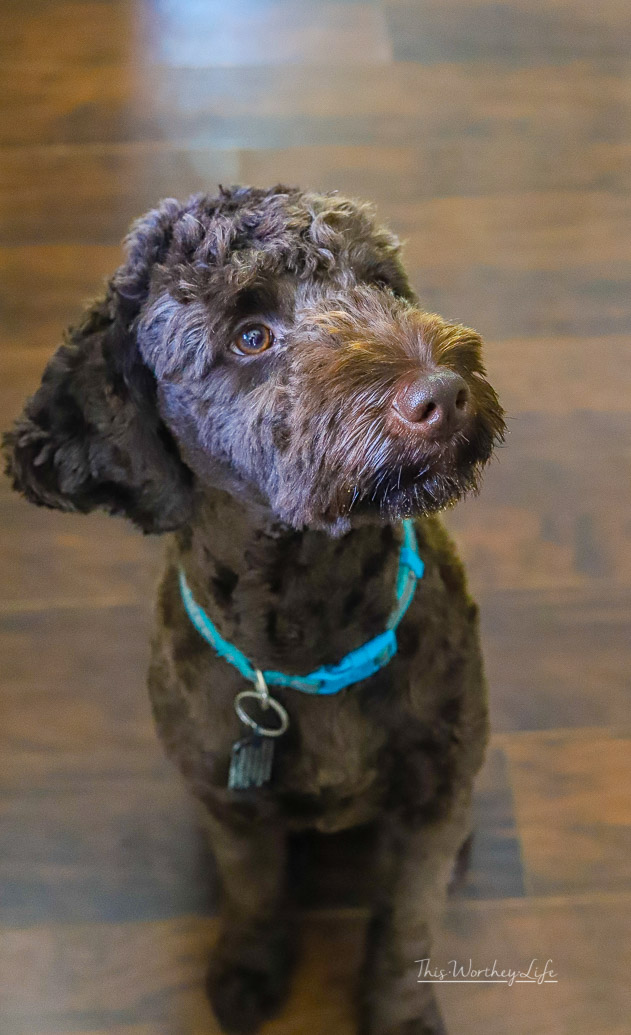 8 Things You Need To Do With Your Dog Every Day
Chance celebrated his first birthday in June. As I reflect on the first year of Chance's life, it's been quite an adventure. From going on road trips, running with his three brothers, getting into all sorts of things, and going on long walks and hikes, he's living quite the life.
There are a few things we've learned along the way about our energetic Labradoodle, which applies to all dogs.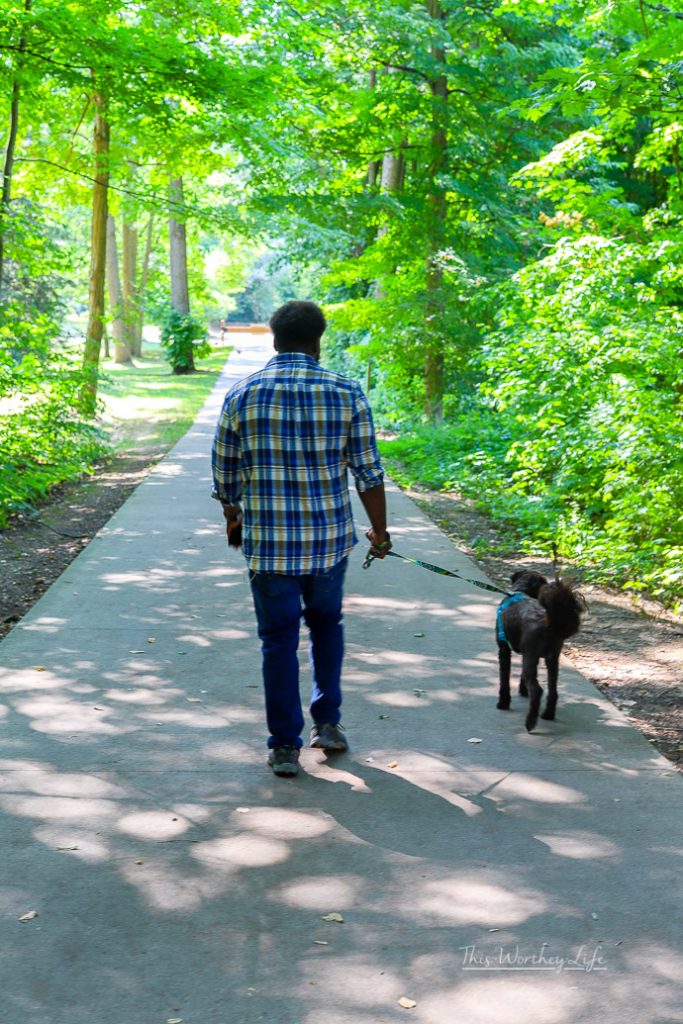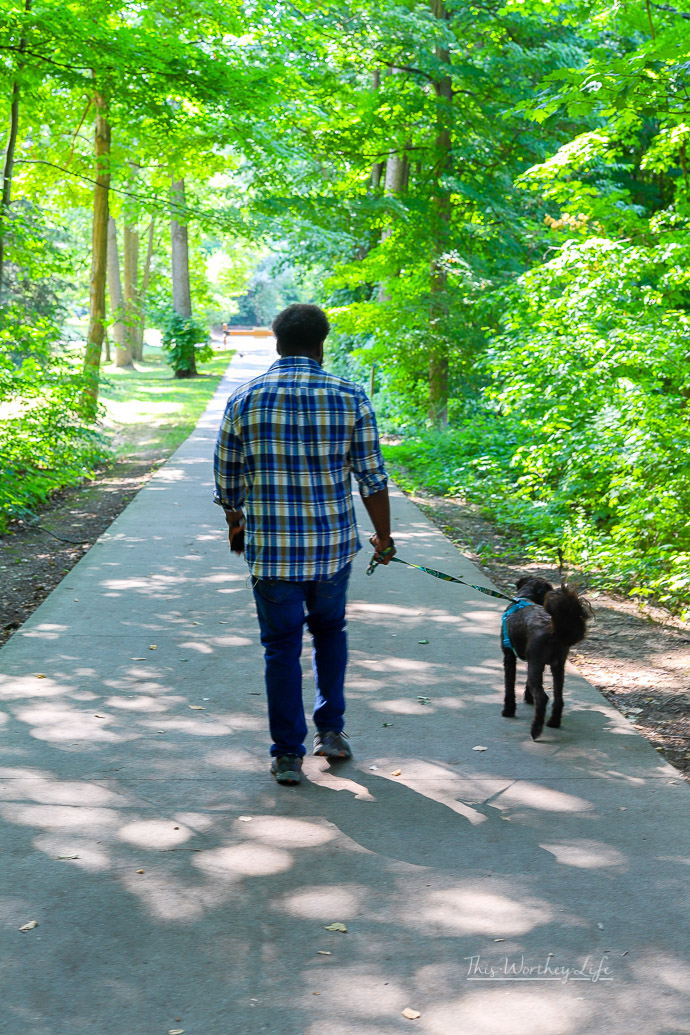 Long walks + exercise. Dogs need to be walked 1-2 times per day. Our Labradoodle has a lot of energy, and taking him on a long walk is a way to wear him out. Plus, it's great exercise. Delta River is one of our favorite trails. This trail cuts through rustic woods lined with cornfields, milkweed, and goldenrod. Towering overhead, we're shaded by old oaks, elms and the dead standing snags host a few woodpeckers tapping in their staccato fashion, like smallish feathered jackhammers echoing a sporadic rhythm. Walking your dog and making sure they get the proper exercise is important for their health.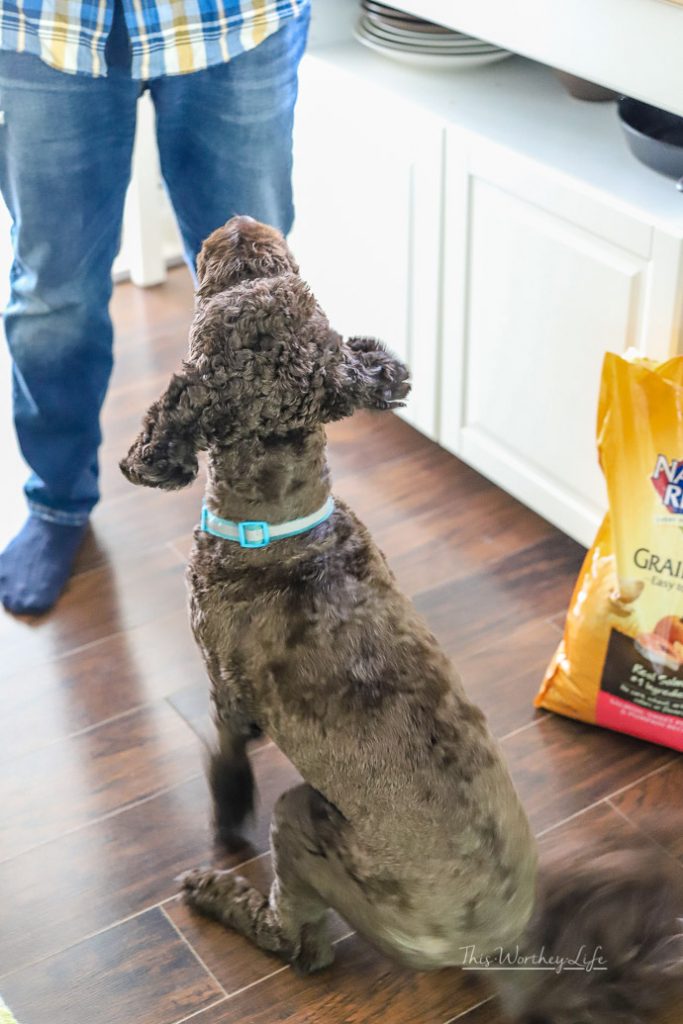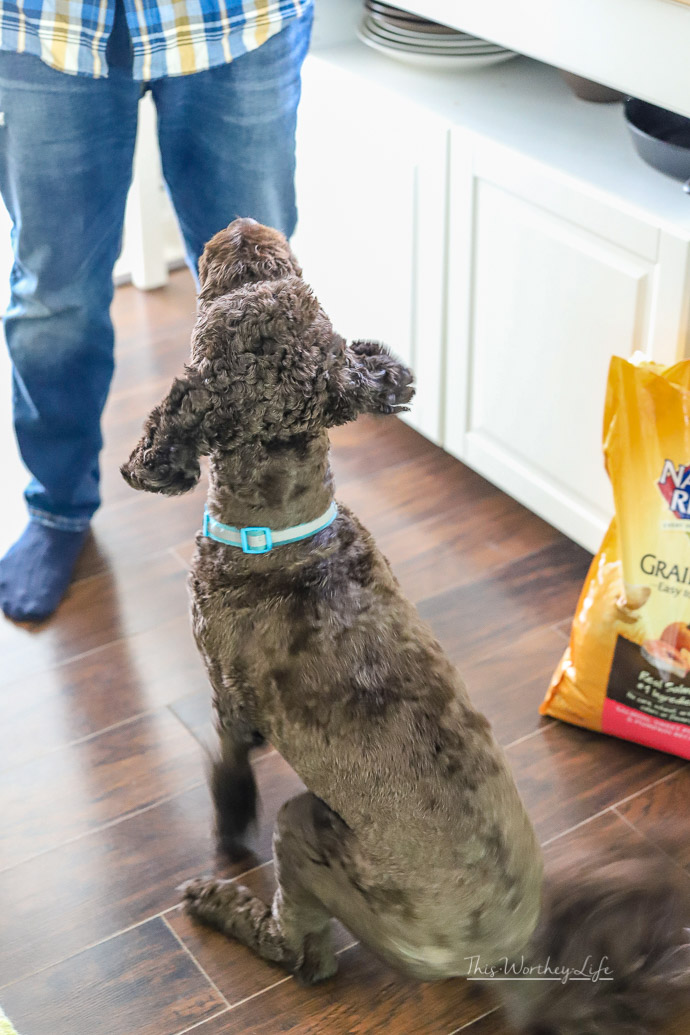 Train them. It's possible to teach an old dog new tricks. It's even easier to teach a puppy new tricks. Our dog is pretty smart, and learned commands such as sit, roll over, lay down, and jump up pretty quickly. We reward Chance with treats and praises when he does a great job. While we love our pets, we have rules that they must follow. With patience and time, you can get your dog trained. It's important when you are training your dog, to stay consistent; work on those skills daily. And sometimes when you need an expert, call in a dog trainer.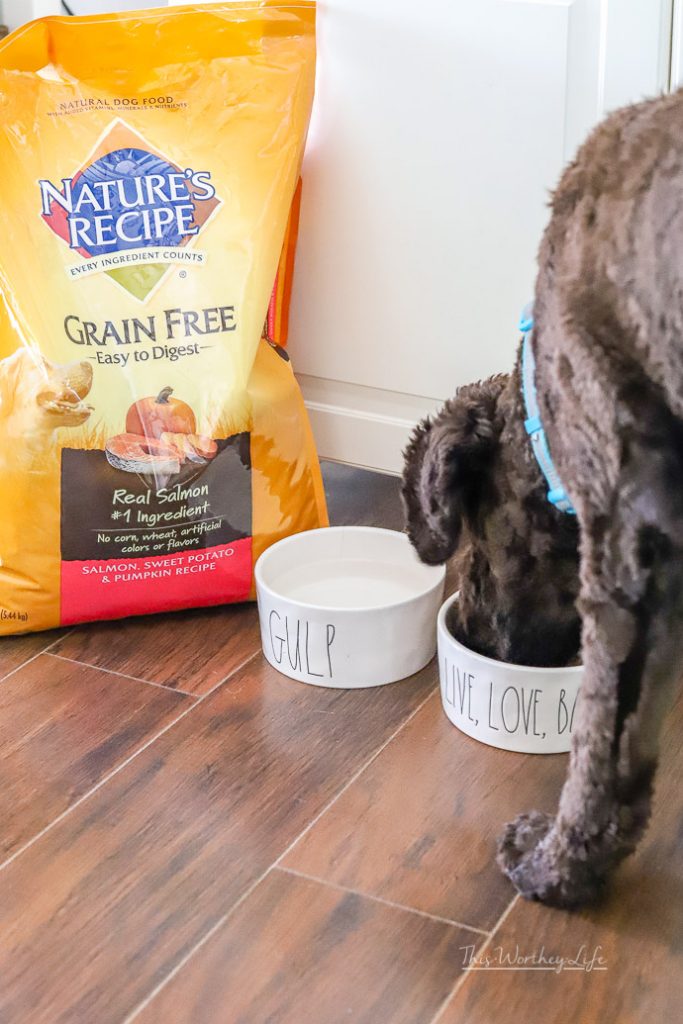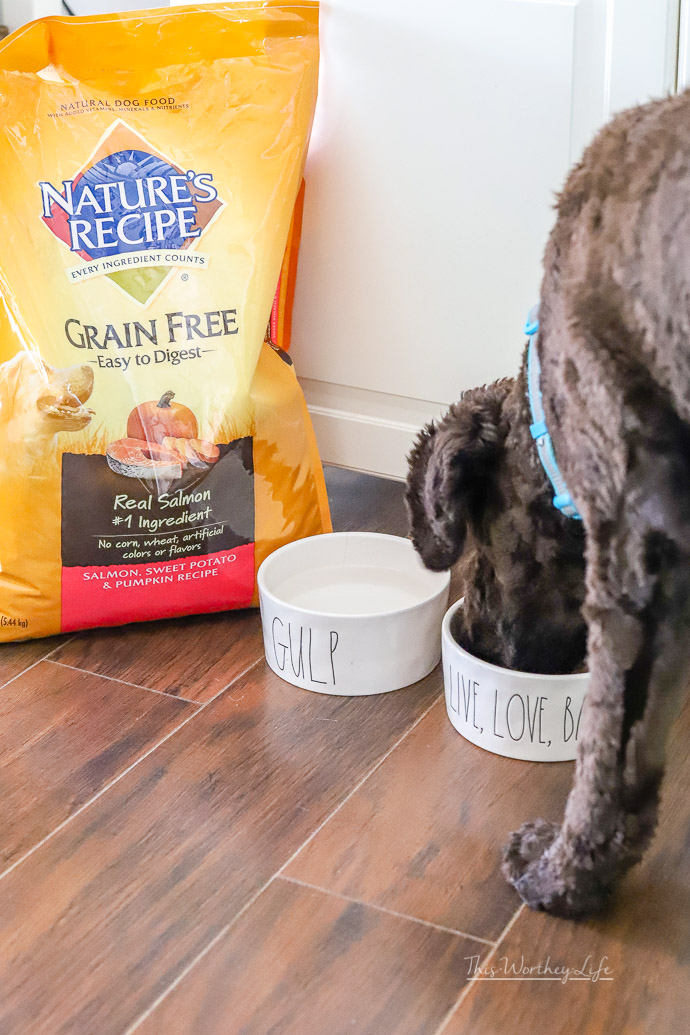 Feed your dog daily. This tip may seem obvious, but so many people don't know the right dog food to feed their dog, or how much to feed them. It's important to talk to your Veterinary about your dog's health and ask for recommendations. We feed Chance twice per day.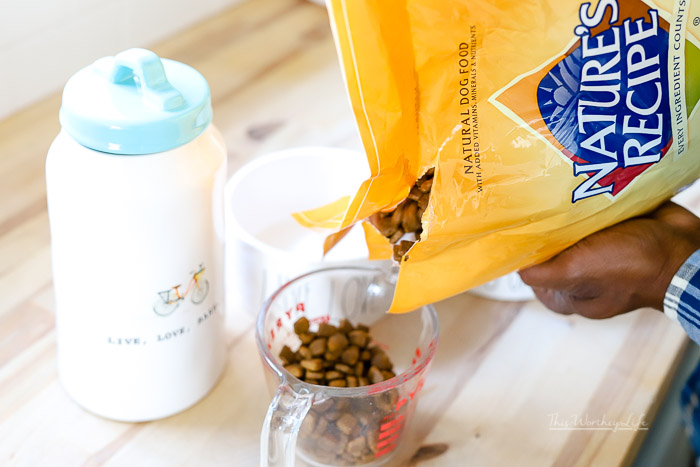 Give your dog the right dog food. Chance knows when it's time to eat. He hears the jar open, and his Nature's Recipe® dog food gets poured into his bowl, along with fresh water. Just as I pay attention to what I put into my body, I also want to make sure my Labradoodle is eating the right type of dog food. There are so many options on the market, but since we brought him home, he's been enjoying Nature's Recipe dog food.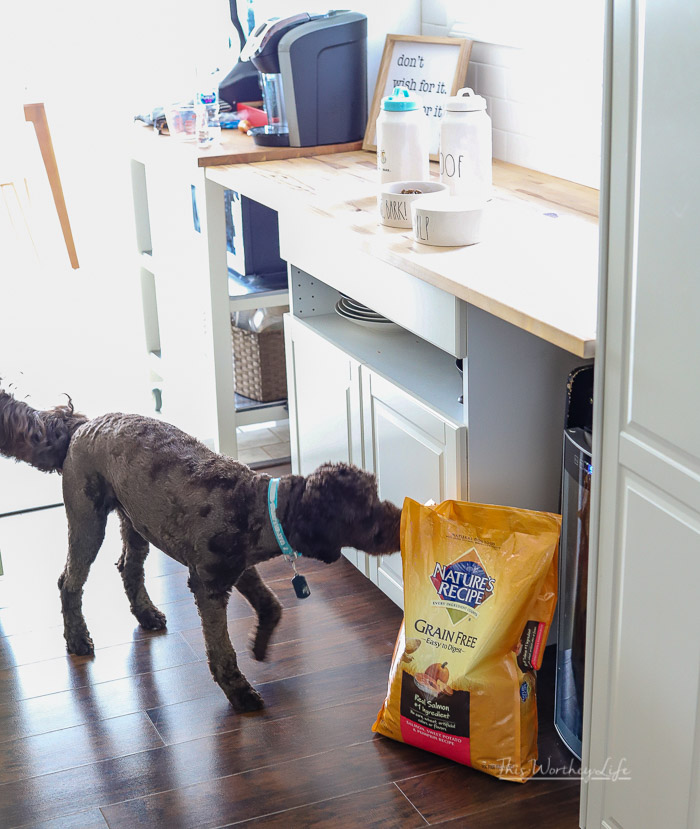 It's important to make sure your dog has the right food. We selected Nature's Recipe for Chance because it's made with real meat, the #1 ingredient (chicken, salmon, or lamb, depending on the variety). Nature's Recipe is also grain-free and known as a premium dog food for all dogs. And because our Labradoodle has so much energy, having dog food that fuels his life is very important to us.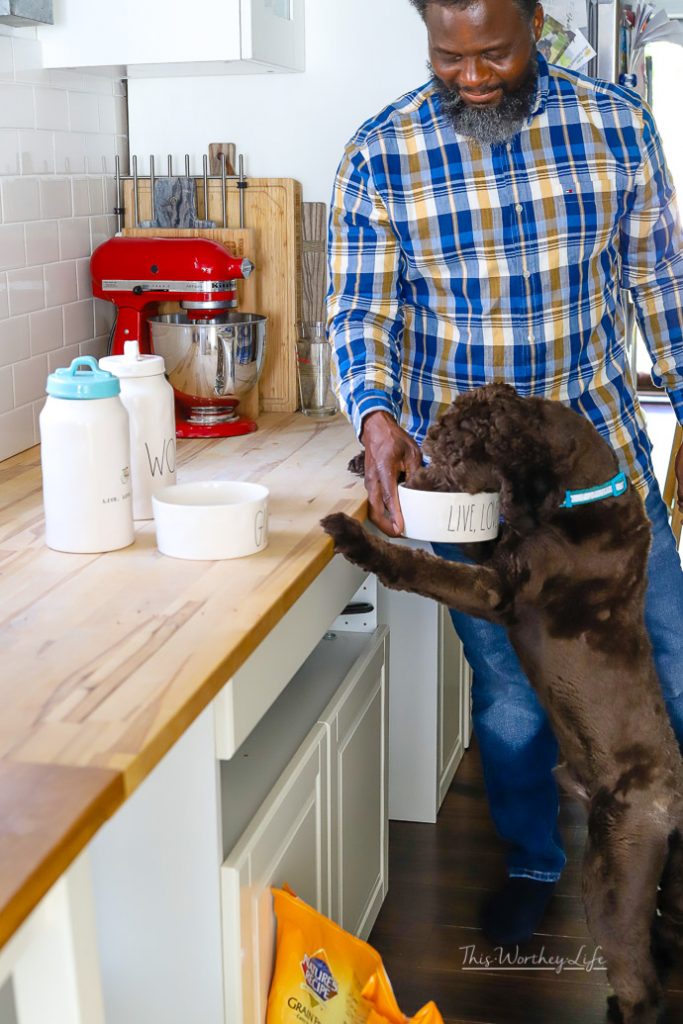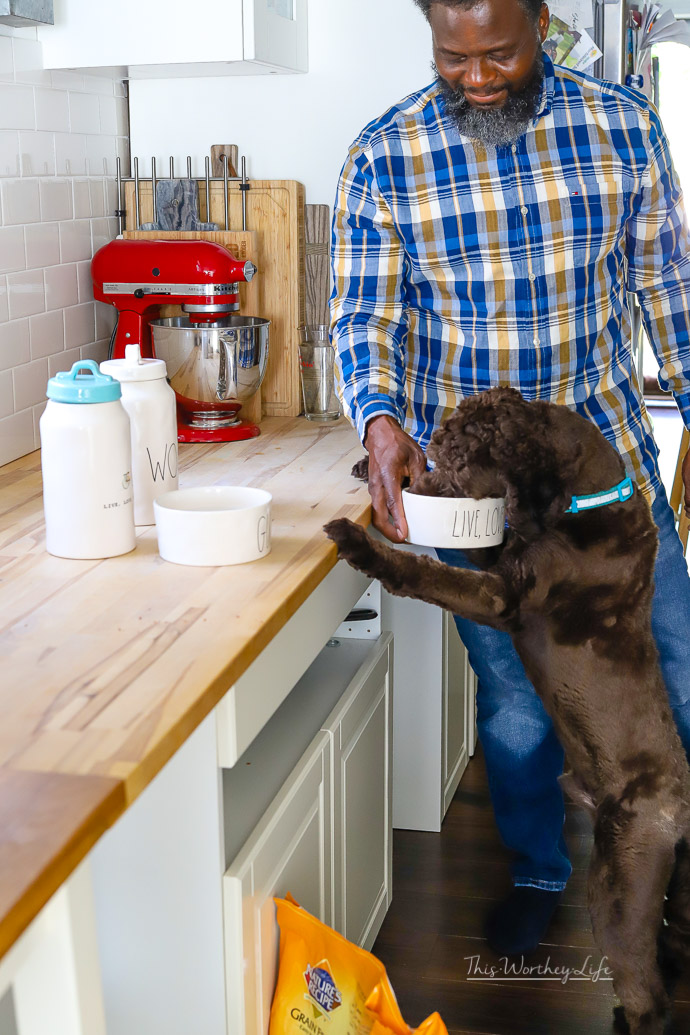 Chance also loves that it is easy-to-digest, and I love it because it provides the nutrients he needs without artificial flavors and preservatives. Yes, this is the good stuff you need to feed your dog.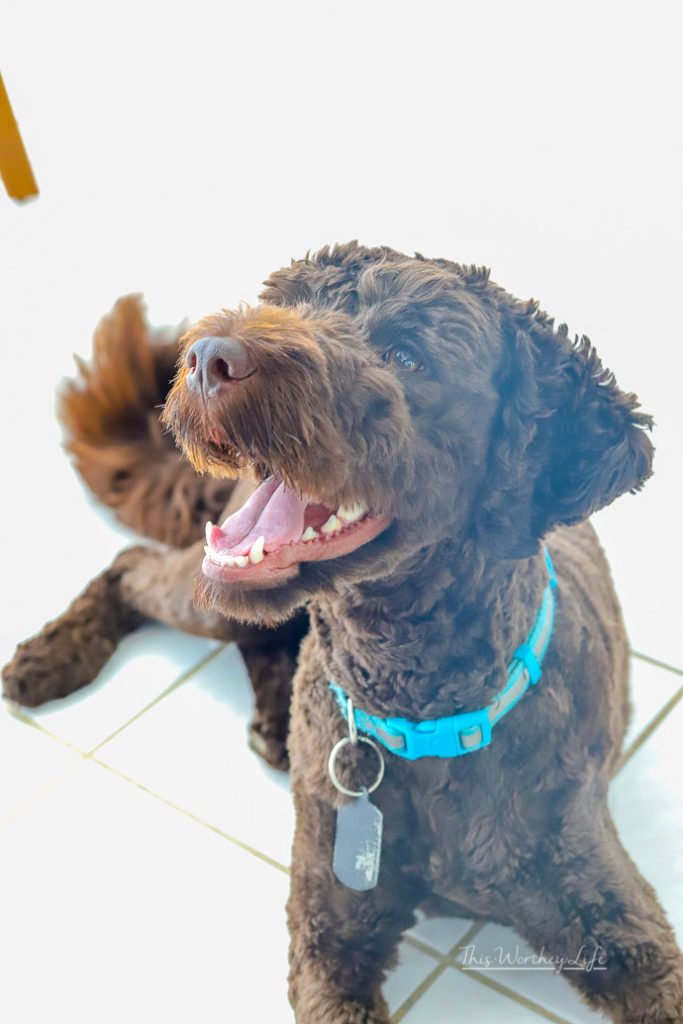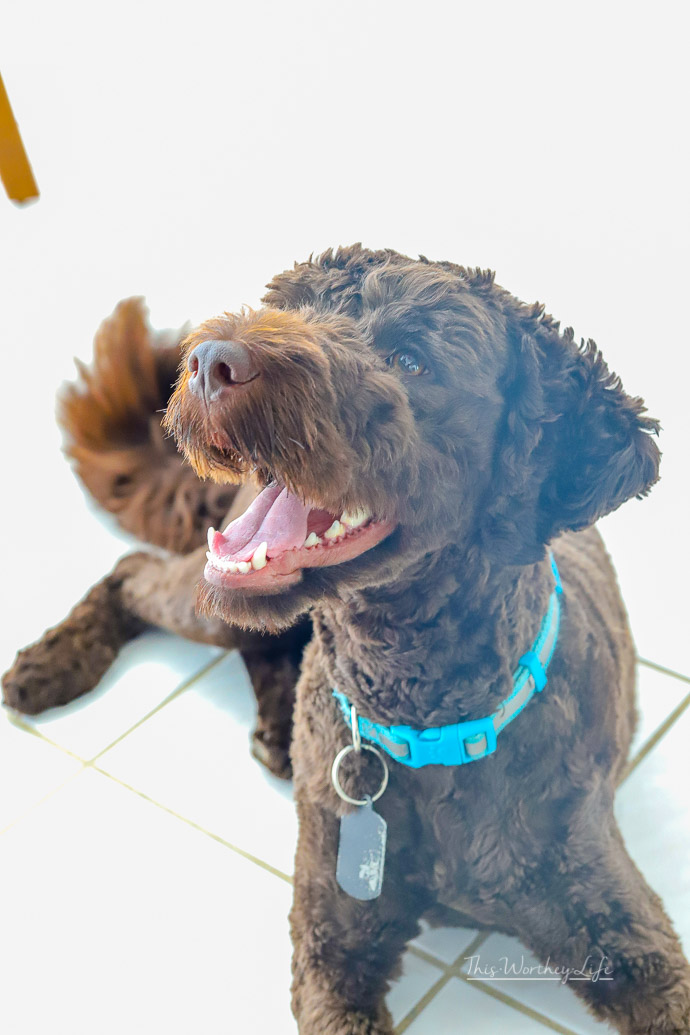 Love + attention. Chance loves when we spend time with him, showering him with affection, hugs, treats, new toys, and belly rubs. Your dog craves your attention every day, and it's important to spend time with them.
Socialization. Most breeds are social animals, including our Labradoodle. Taking him to the dog park, or dropping him off at a doggy daycare for a few hours per week is a great way to have your dog interact with other dogs. They also like when you talk to them, sitting down watching T.V. together, or just hanging out.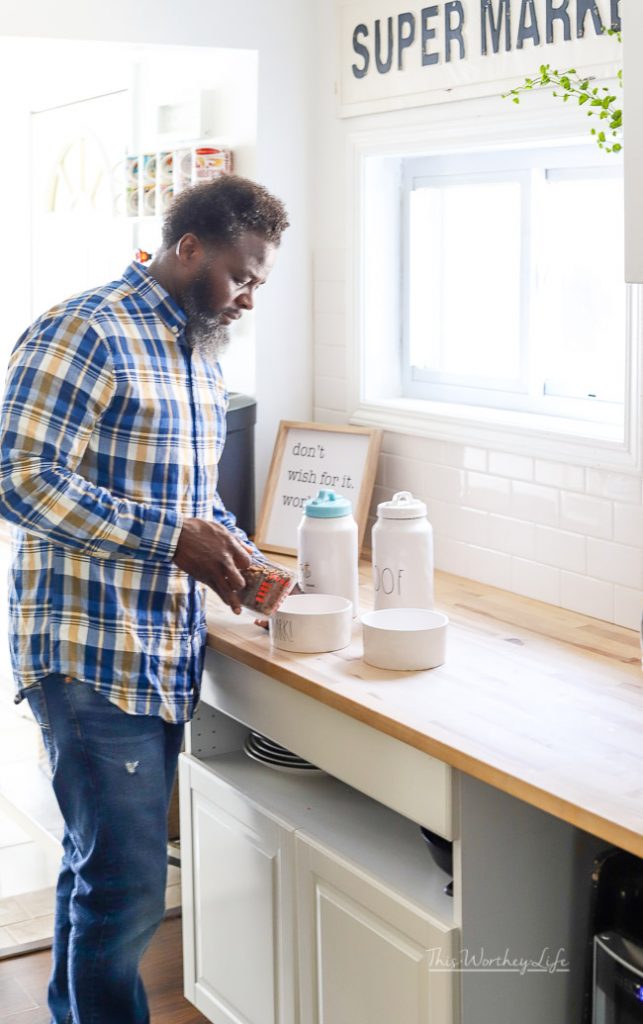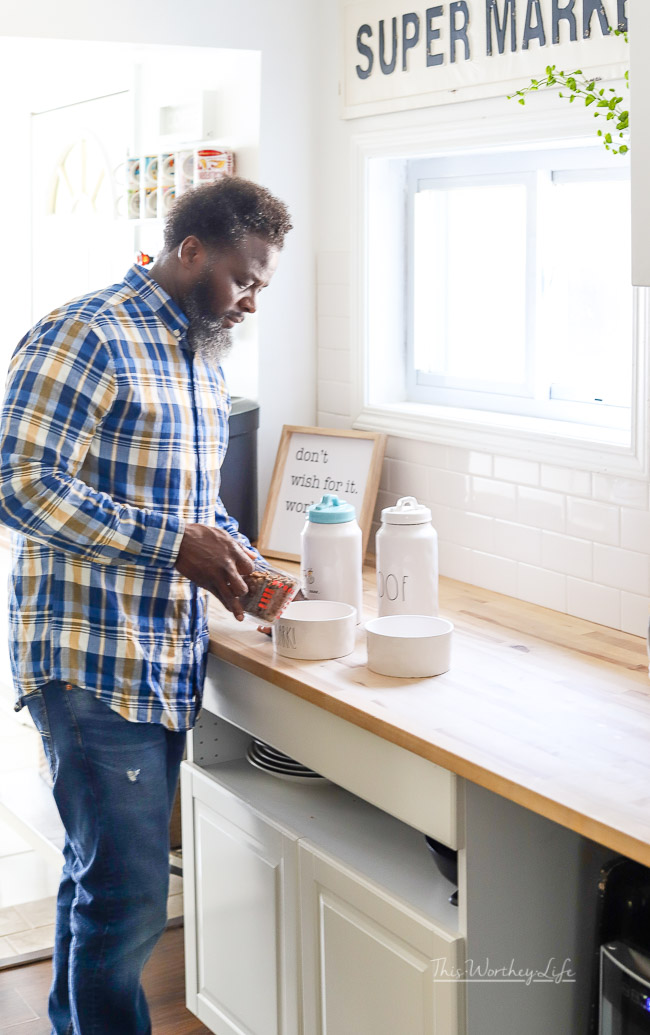 Keep them hydrated. Keep their dog bowls full of fresh water. It's important for dogs to stay hydrated throughout the day.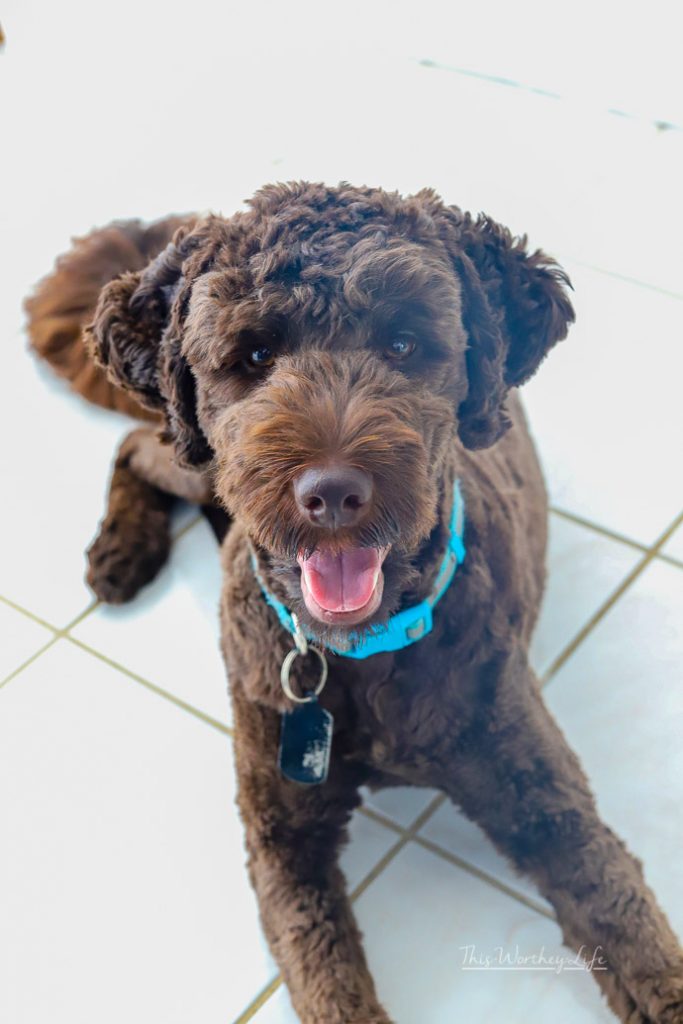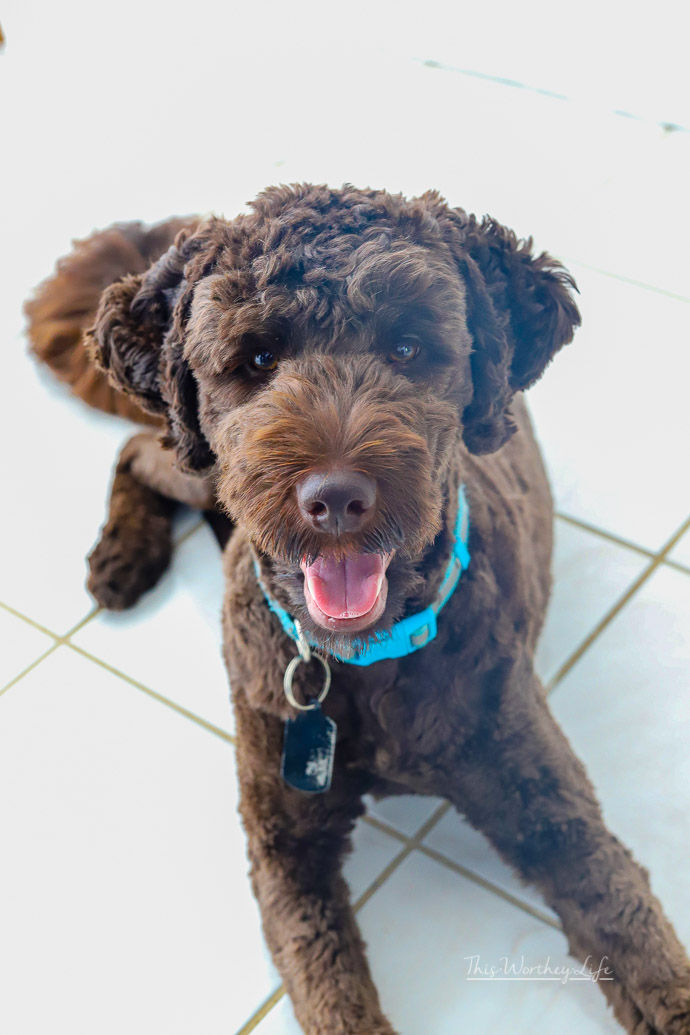 Grooming. This tip may depend on the type of dog you have. With a Labradoodle, you have to groom them on a daily basis. Thankfully with this breed, he enjoys getting his hair brushed. I think Chance knows that he looks good. After a bath or getting his hair brushed, he prances around the house with an extra pep in his step.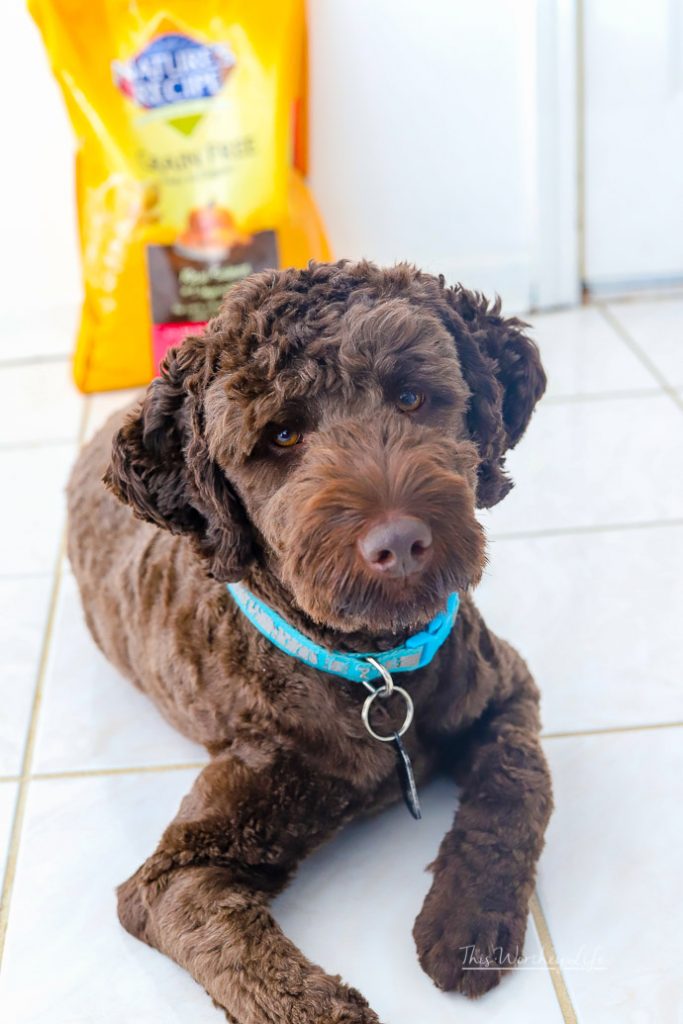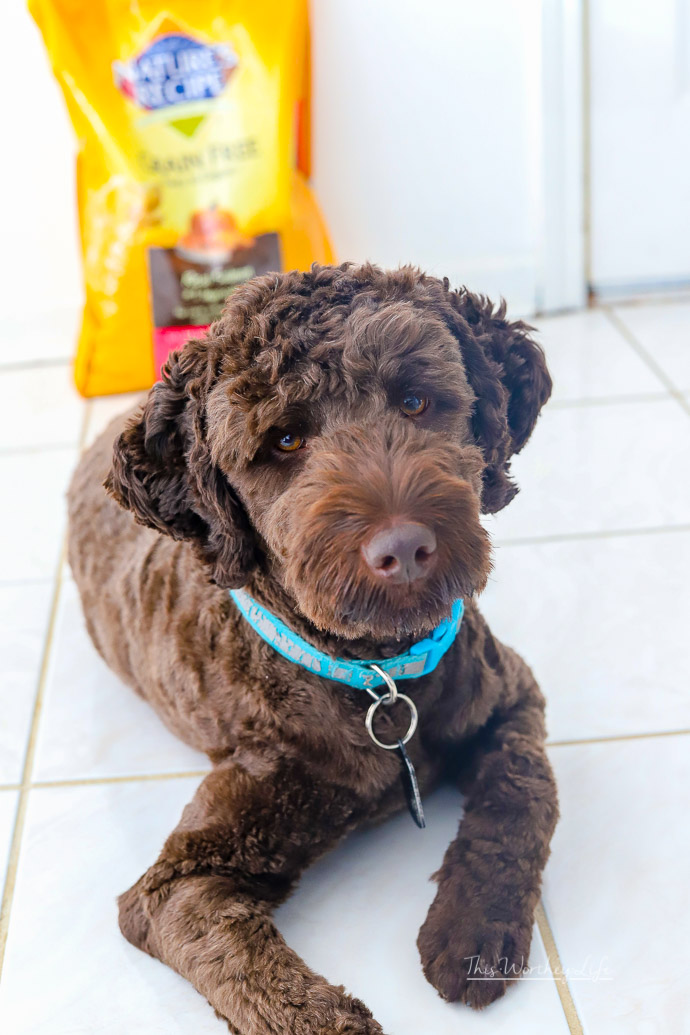 Happiness + self-care. Just as we need self-care, our dogs need it too. They thrive in a calm environment. If there is constant chaos around them, it's easy for a dog to get stressed out, which affects their health. Provide your dog with a good environment, giving them attention, showering them with praise, and of course, feeding them premium dog food.
There are so many things we should do with our dogs all the time, but these eight items are essential to having a healthy and happy dog.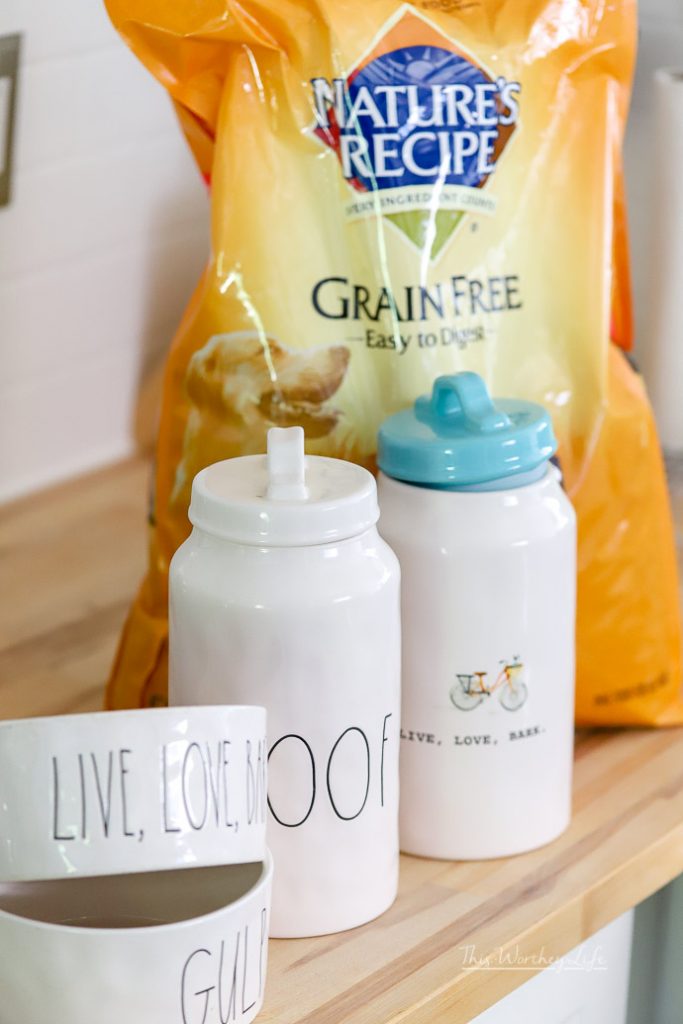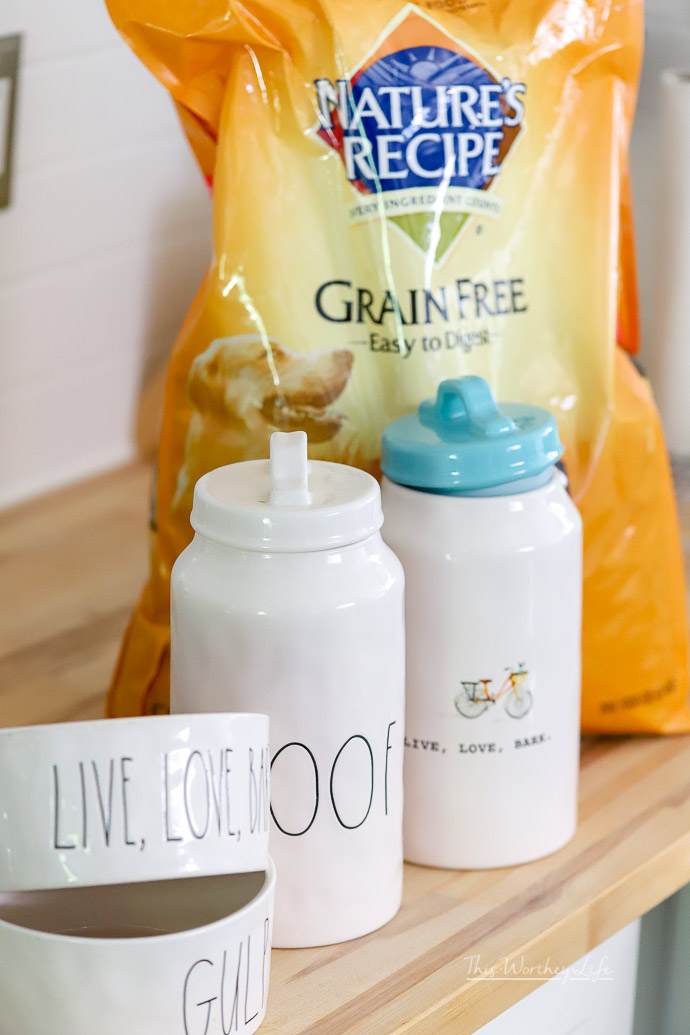 You can find Nature's Recipe dog food at your local Walmart. You can learn more about Nature's Recipe Grain Free dog food at Walmart here.
As we approach the fall season, I look forward to taking him on a few road trips up north to hike, jumping in the leaves, tailgating, and finding him a fun Halloween costume. None of these things can happen unless he has the right fuel. This is why Nature's Recipe will always be our number one choice for premium dog food.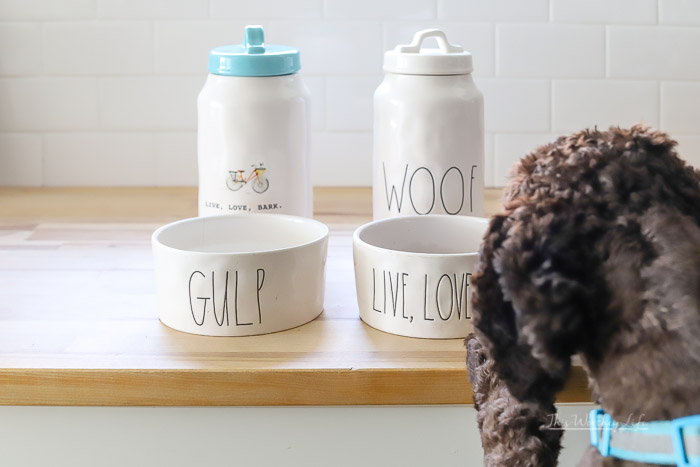 Our dogs deserve to have the best and live their life to the fullest. With purposeful ingredients, Nature's Recipe is here to give Chance the fuel he needs, and we will give him the love and attention his heart desires.