Everyone will have a blast with this "You've Been Egged" printable.
It's the perfect way to create some Easter fun with minimal work and effort.
If you're ready to join in on the Easter hunt this year, this is an excellent idea!
Check out my Easter Egg Hot Chocolate Bombs for a fun treat to share with family and friends.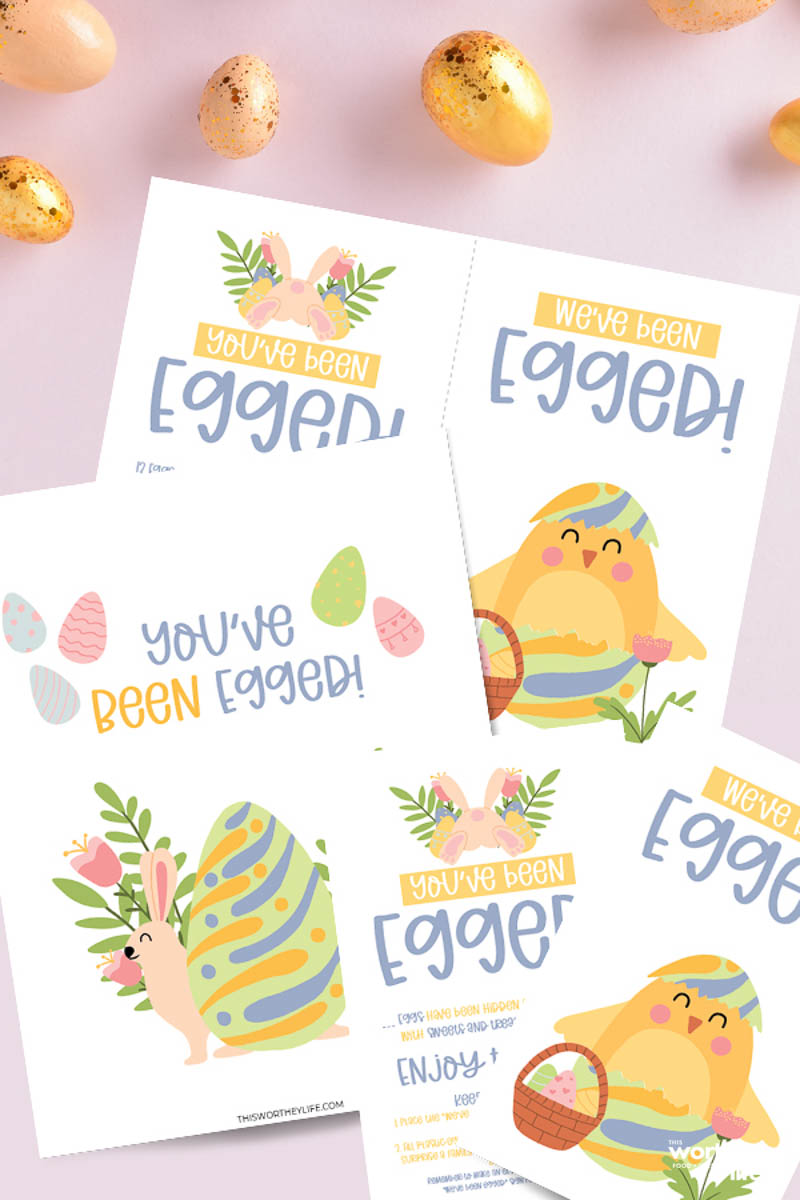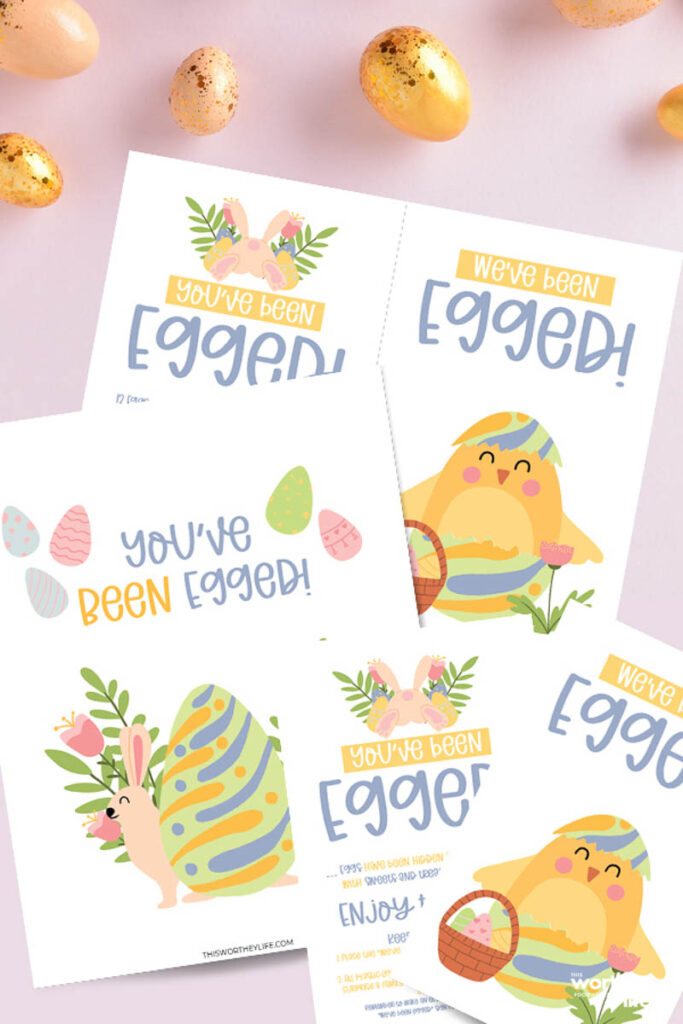 You've Been Egged Printable | Free Easter Activity
This is a fun way to share Easter fun with family and friends. Not everyone takes the time to create Easter egg hunts at home, so why not create one for them?
This egg printable does all the hard work for you besides hiding the eggs. You can easily print off the "rules" and have them ready to share with others.
Fun Ideas to Egg Houses for Easter
Egging a house has us all going back to flashbacks of our younger years, right? But this egging a home is harmless fun.
The point is to make someone else's day by creating an Easter egg hunt for them to do, right in their very own yard. You can decide how many eggs you want to fill and hide and then make it happen early in the morning or afternoon.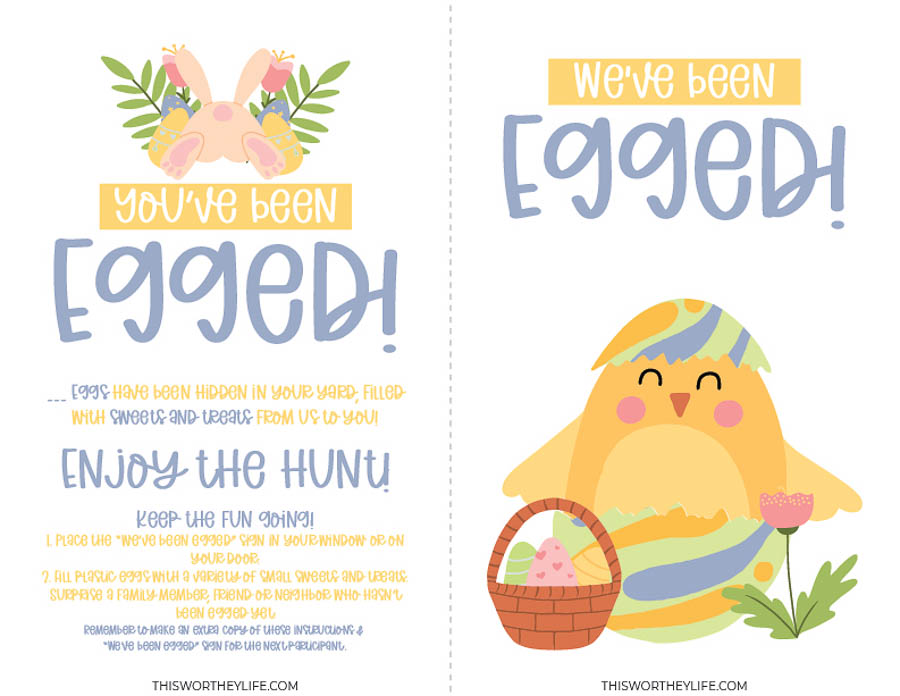 What are good treats to hide inside Easter eggs?
This is totally up to you. If it's a hotter day outside, you may want to skip on the chocolate or anything meltable.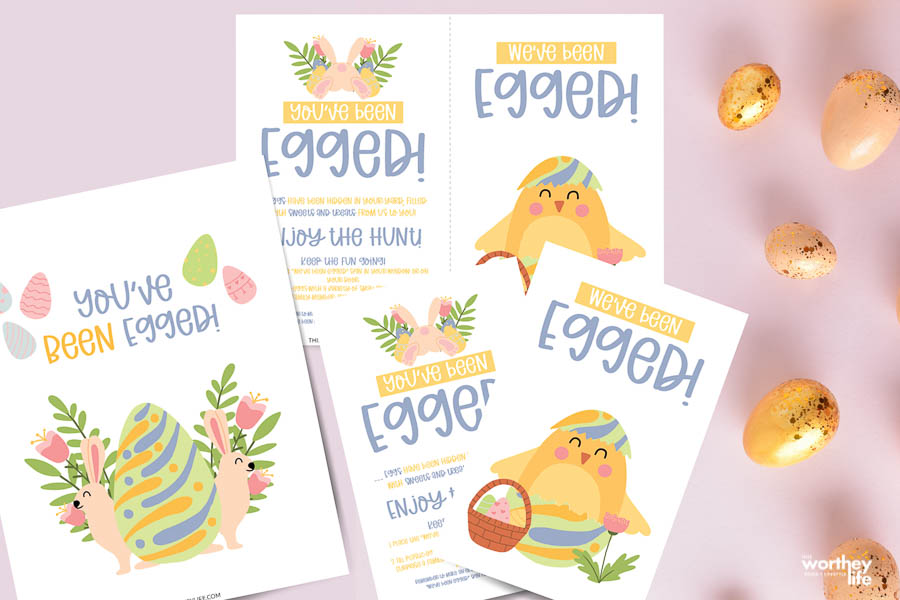 Here are some ideas on what to hide in the Easter eggs:
money (if you have older kids + teens, they will love this one. Our boys love it when we put money inside the eggs.)
hard candies
stickers
small fun trinkets
free coupons (to get out of chores, free ice cream, etc.)
Easter candy
Rings
Erasers
Lip gloss
Nail polish
Hair accessories
Marbles
Small figurines
Fruit snacks
Gum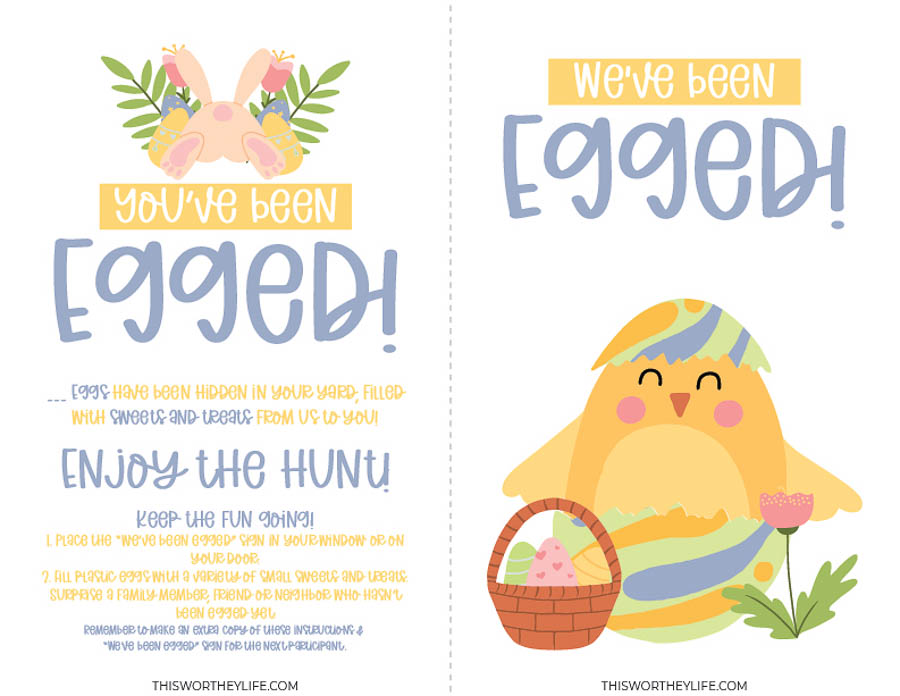 Keep the "egging" going!
Once a house has been egged, it's important to keep the fun going! This activity isn't supposed to stop at the first house. The point is to keep the fun going so that eventually, everyone in the neighborhood will have gotten egged by someone else!
What a fun new tradition to start in your neighborhood that everyone will love to do! Start by hiding 10-12 eggs and see how you feel. If you want to hide more, you can, and you can work your way up from there!
Don't forget to get your Easter Egg printable here!
Have a blast egging all your family and friends!
More Fun Printables & Ideas