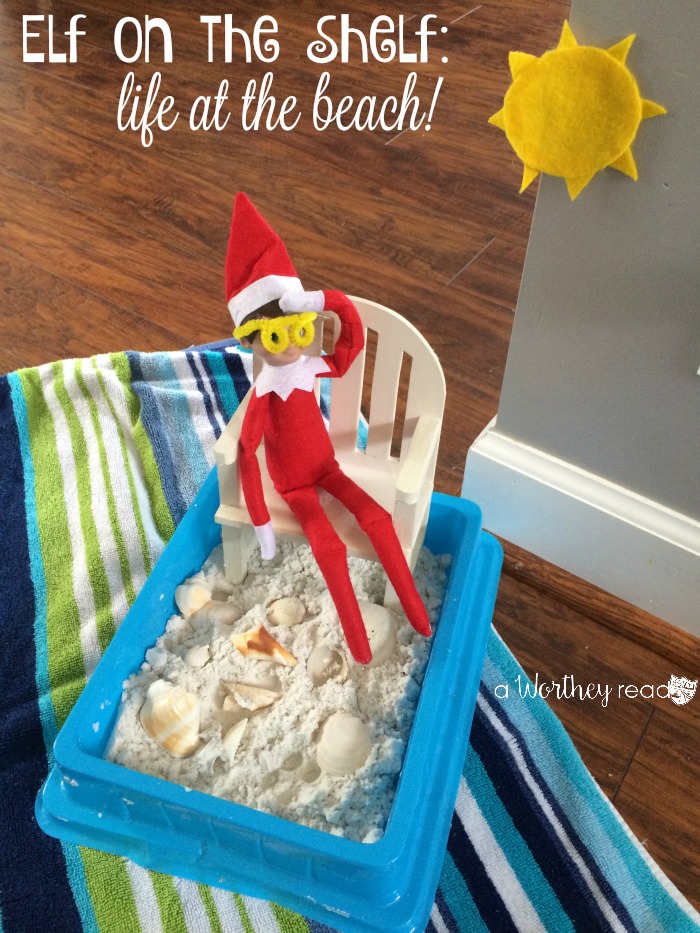 Elf on the Shelf At The Beach
Because Elfie works so hard, he needs a day off, right?
Right?!
Here's a cute and clever way to show off your elf with this elf on the shelf idea!
You can easily find these materials at your local Dollar Store. You will need:
a doll-size chair
small plastic rectangle
seashells
sand
And don't forget his glasses!
If you cannot find these items at your local dollar store, check your craft store.
If you're new to the whole Elf on the Shelf idea, you can find a ton of resources to help you here: Elf on the Shelf ideas,
You can get your own Elf on the Shelf from Amazon.
Welcome your elf with this awesome Elf on the shelf Welcome Breakfast idea: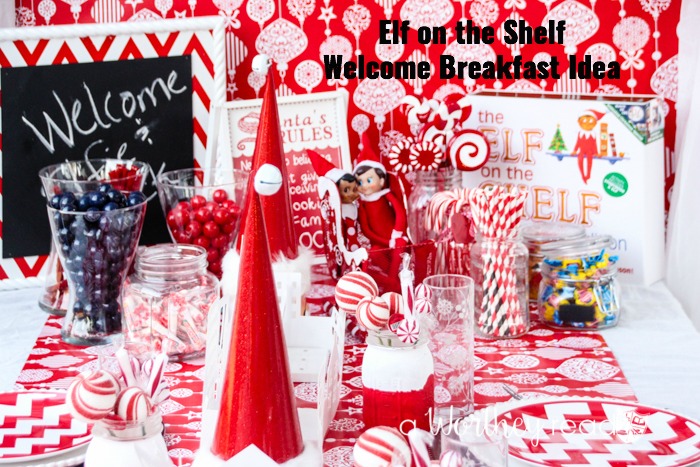 Be sure to check out these:
Elf on the Shelf Chocolate Nutella Cupcakes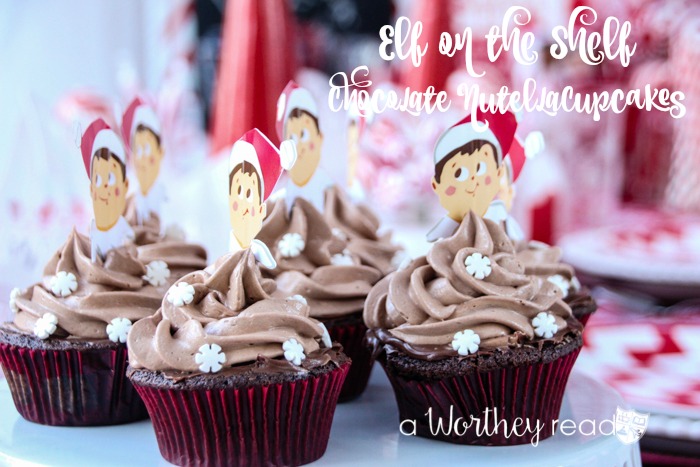 Find more great Elf on the Shelf ideas, including:
Do you know what to say to your kids when you forgot to move the Elf? I've got you covered with 15 clever things to say when you forgot to move the Elf!
Did you forget to move your Elf on the Shelf? Here's 10 Quick Last Minute ideas to try!