If you need a cute and easy Valentine's Day recipe, check out this amazing homemade Gumdrops Recipe.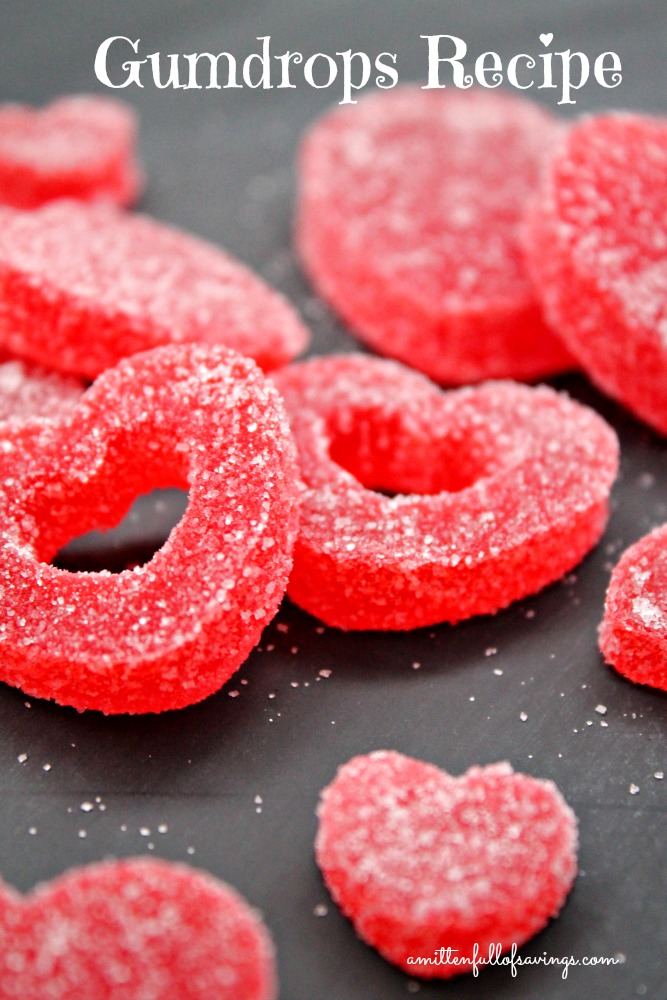 Gumdrops Recipe: great for Valentine's Day
Valentine's Day is just around the corner and this is such a CUTE and easy recipe to make during the fun and love season! Making Gumdrops (which includes applesauce) just requires a few ingredients and your favorite people to make them. This would be great for a Classroom treat or to make a homemade Valentine's Gift for someone that you love!
Or just make some because you love making everything from scratch. Regardless your fancy, enjoy this easy Gumdrops recipe!
Ingredients:
1 Cup Sugar
¾ Cups Apple Sauce
1 3oz package Jell-O, Strawberry*
1 .25oz package of unflavored gelatin
1 tsp lemon juice
1 cup Granulated sugar for coating
Directions:
Spray an 8×8 baking dish with cooking spray and place in the refrigerator.
In a medium-sized saucepan, combine sugar, applesauce, Jell-O, unflavored gelatin and lemon juice.
Bring to a boil over medium-high heat, stirring constantly. Allow to boil for 1 minute.
Pour mixture into cooled baking dish.
Refrigerate for 3-4 hours or until firm.
Once the mixture is firm, turn out onto a baking sheet sprinkled with granulated sugar.
Using a sharp knife or cookie cutters cut out your gumdrops.
Give the gumdrops on last good coat of sugar and allow to dry overnight.
Store in an airtight container.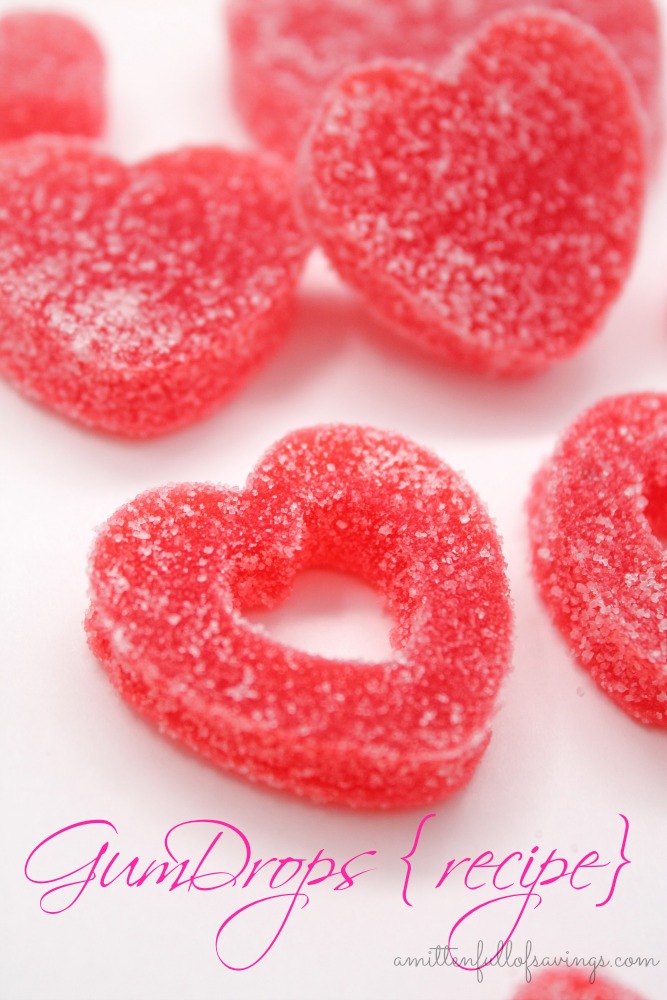 Gumdrops {recipe}: great for Valentine's Day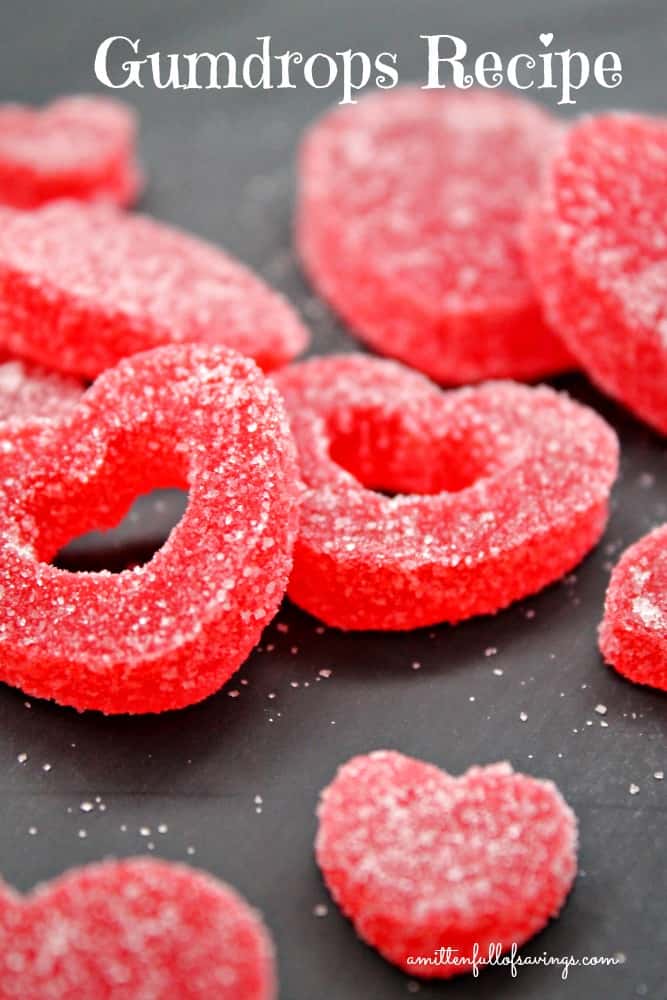 Gumdrops Recipe: great for Valentine's Day
Ingredients
Ingredients:
1 Cup Sugar
¾ Cups Apple Sauce
1 3oz package Jell-O, Strawberry*
1 .25oz package of unflavored gelatin
1 tsp lemon juice
1 cup Granulated sugar for coating
Instructions
Spray an 8x8 baking dish with cooking spray and place in the refrigerator.
In a medium-sized saucepan, combine sugar, applesauce, Jell-O, unflavored gelatin and lemon juice.
Bring to a boil over medium-high heat, stirring constantly. Allow to boil for 1 minute.
Pour mixture into cooled baking dish.
Refrigerate for 3-4 hours or until firm.
Once the mixture is firm, turn out onto a baking sheet sprinkled with granulated sugar.
Using a sharp knife or cookie cutters cut out your gumdrops.
Give the gumdrops on last good coat of sugar and allow to dry overnight.
Store in an airtight container.


Find more Valentine Snack & Decor Ideas below:
Be sure to pin it for later: