With Hocus Pocus 2 streaming on Disney+, use these Hocus Pocus Party Printables to create quite a fun memory.
Turn on either of the Hocus Pocus movies, and let the fun begin!
These printables create an ambiance everyone will appreciate and love.
Be sure also to check out my Hocus Pocus Charcuterie Board for an epic snack idea.
You can never go wrong with a great party theme with great party food!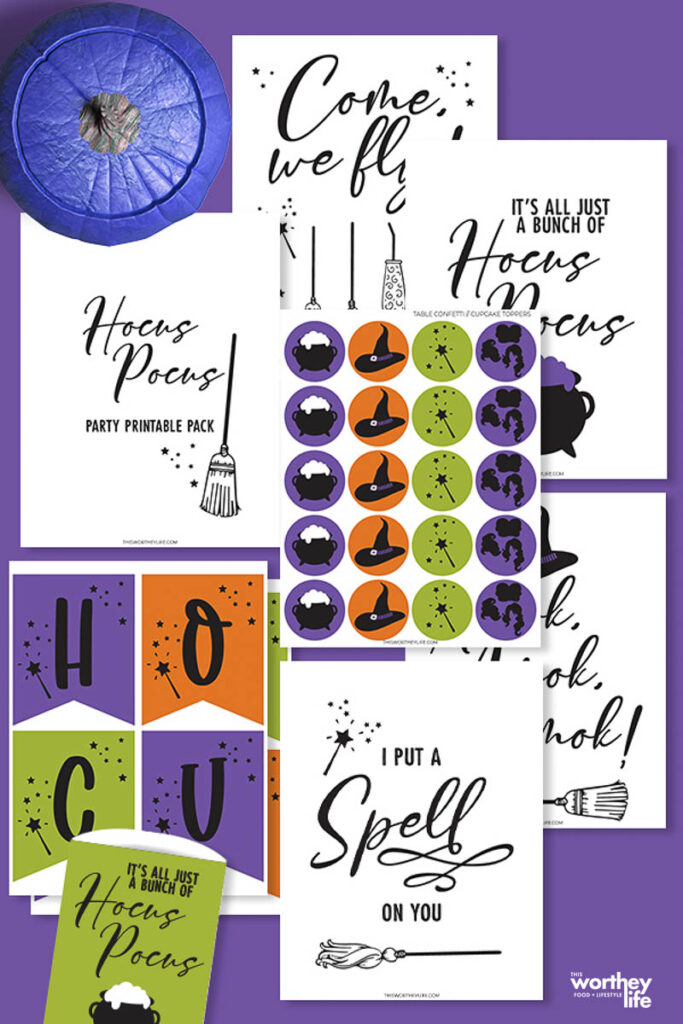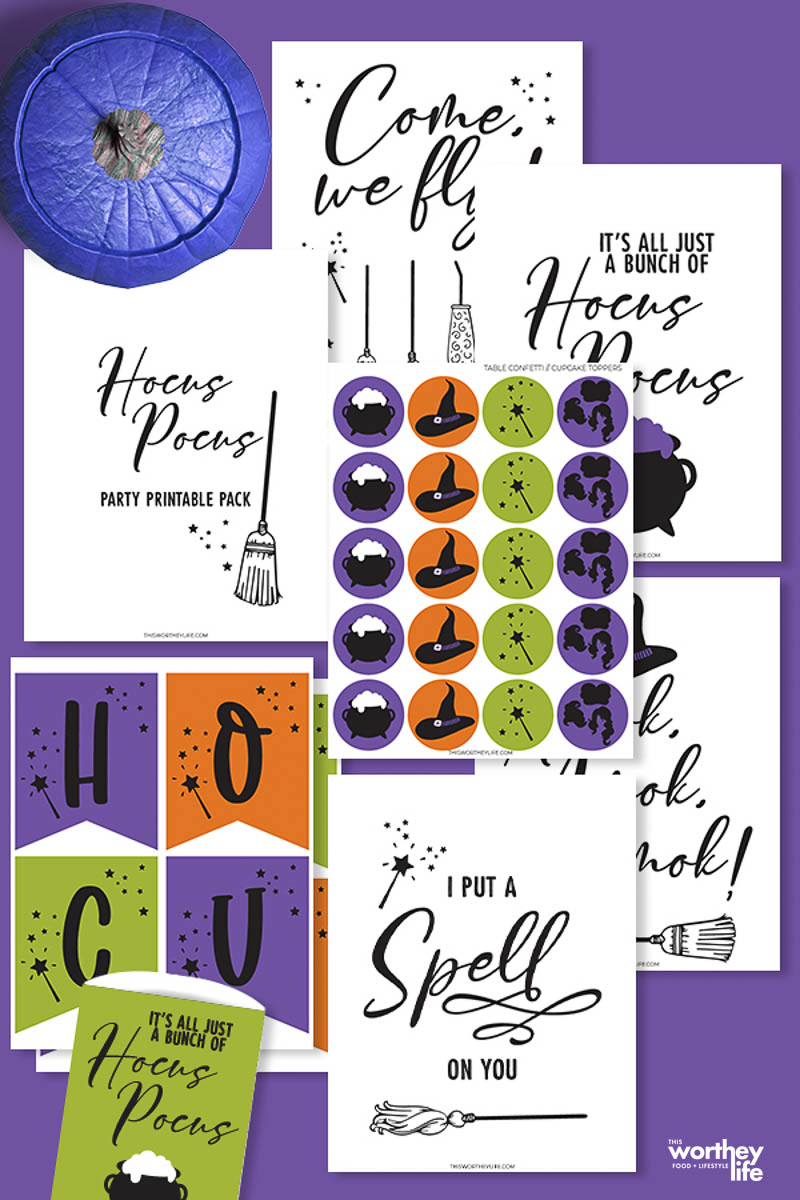 Hocus Pocus Party Printables
Everyone who loves Halloween may also be a huge fan of Hocus Pocus. It just makes sense!
When it's time to celebrate all things witches, broomsticks, and spells, the Sanderson Sisters are the only way to go.
Having a fun Halloween party with a Hocus Pocus theme means everyone of all ages can enjoy it.
Kids love watching the new Hocus Pocus movie, while the adults will be reminiscing about the original.
Combined, you've got quite the powerhouse of fun – and these printables help to personalize it even more!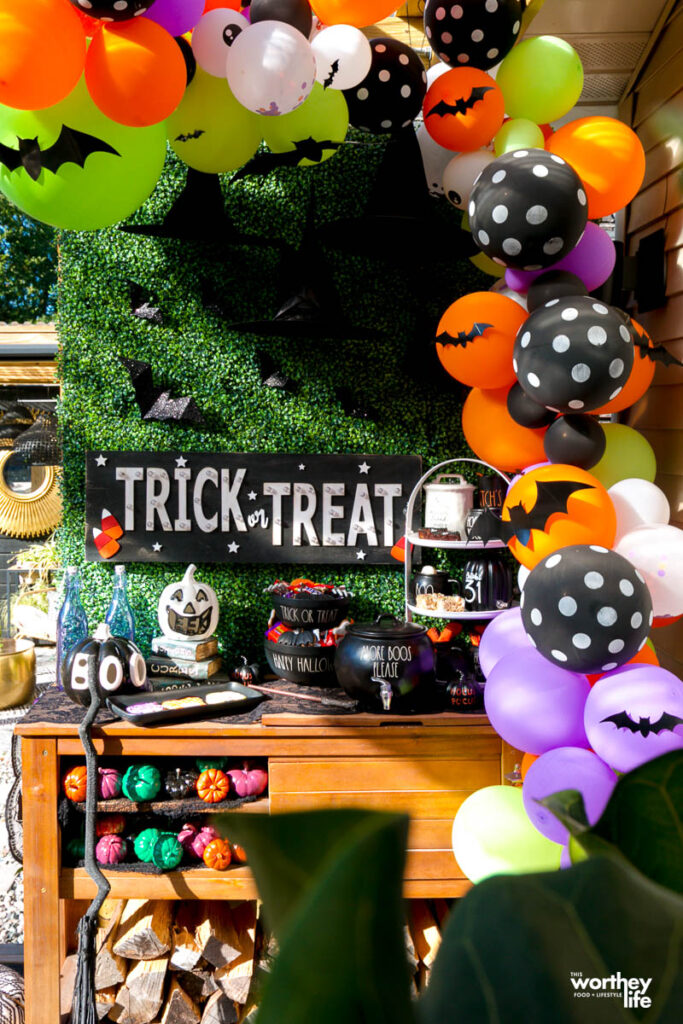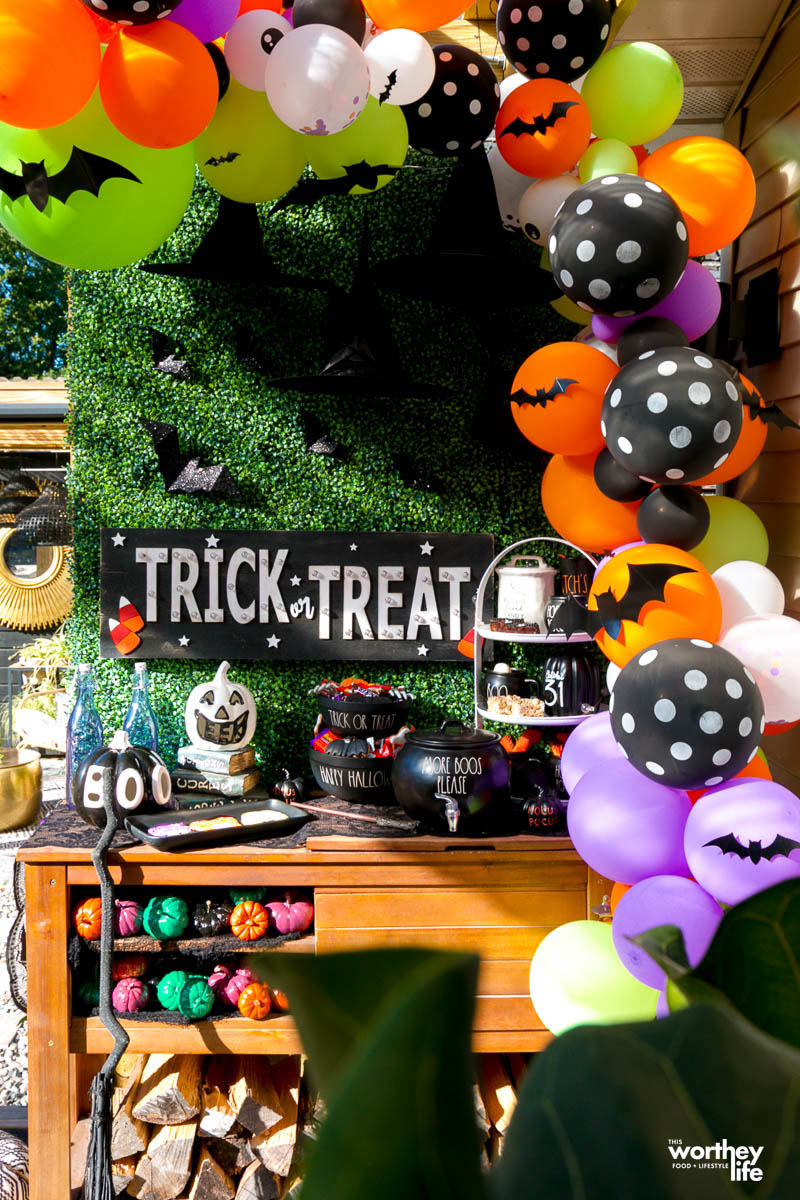 How to have a Hocus Pocus Party
The party planning is the easy part.
Pick a date, invite your friend, and let the fun begin.
In the meantime, these printables are a simple way to decorate the room without much effort.
Everyone knows the best part about throwing a party is wanting to be a part of the fun, too!
Please don't spend all your time making it an over-the-top Halloween party.
That will have you running around and working all night; let these printables do all the hard work for you.
Check out our recent blog post for more inspiration on creating Hocus Pocus decor and themed party ideas.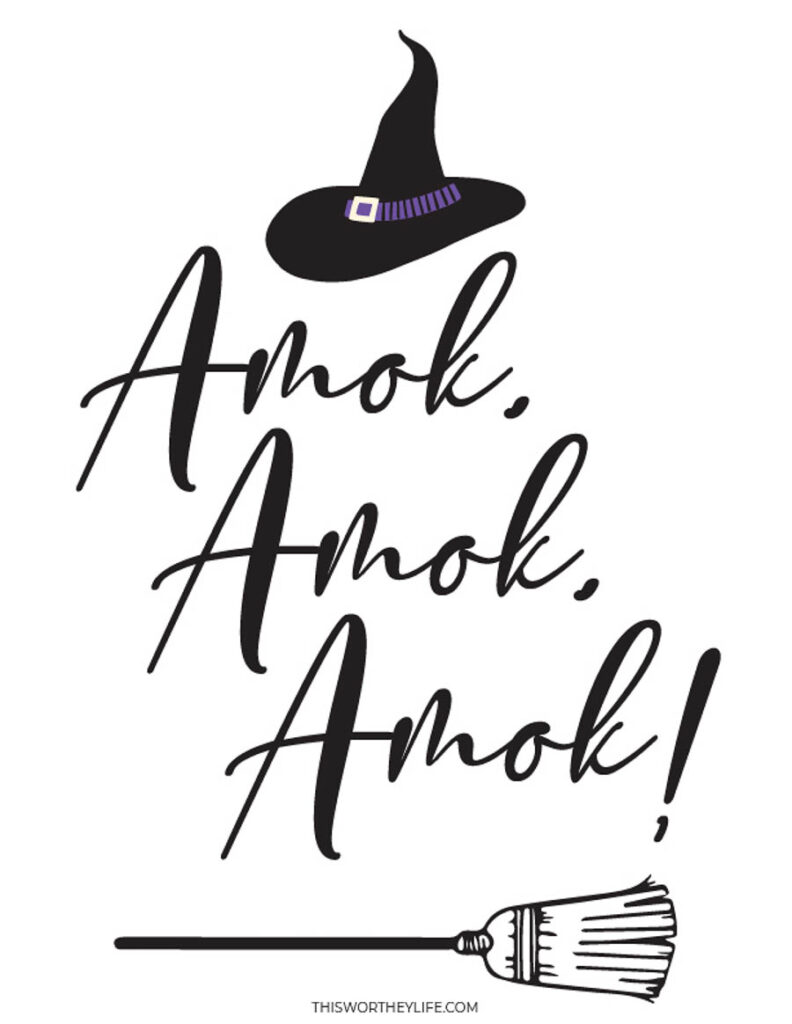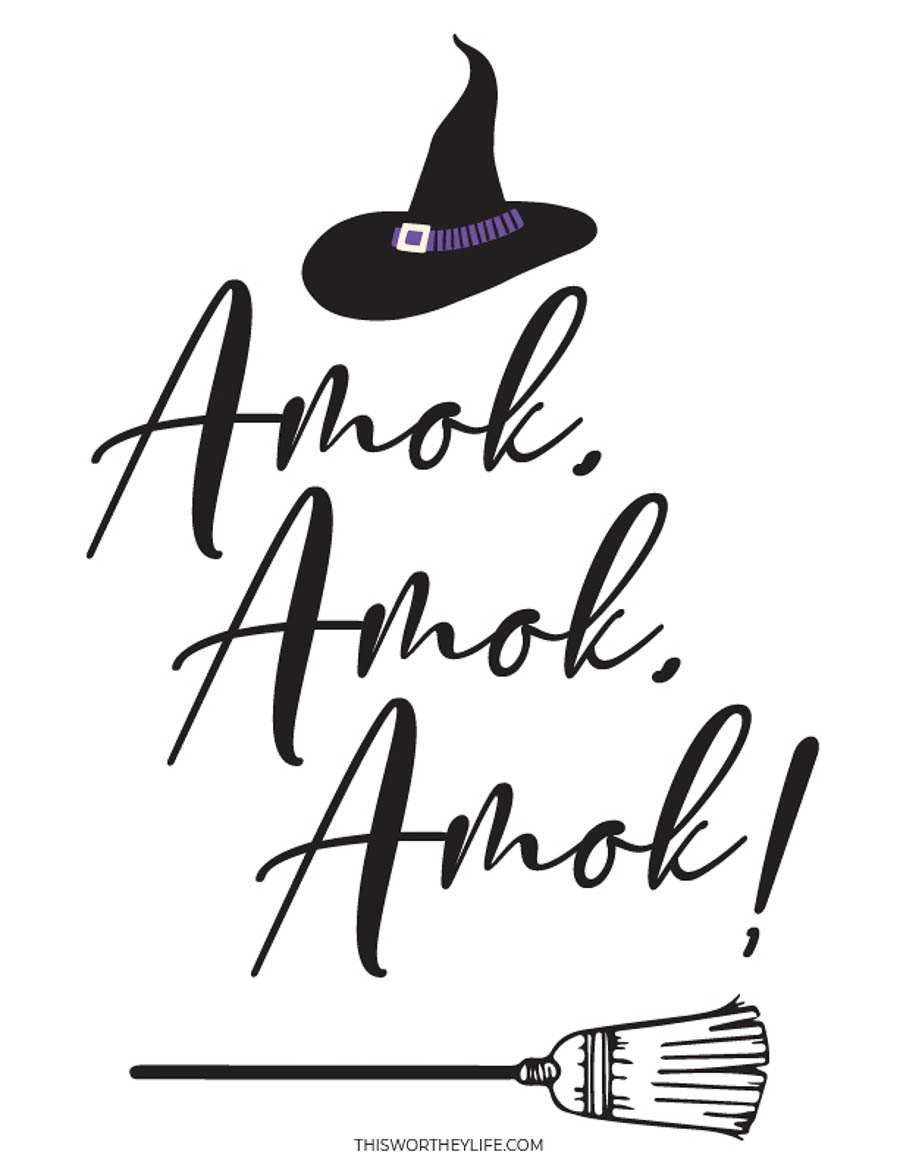 Can you reuse these printables?
Absolutely! If you want to save them and use them yearly, you can.
You can hang them up and take them down carefully – or laminate them, so they don't tear. (I have a bit of an addiction to laminating items, so this is always my choice of what to do! Here is my favorite laminator.)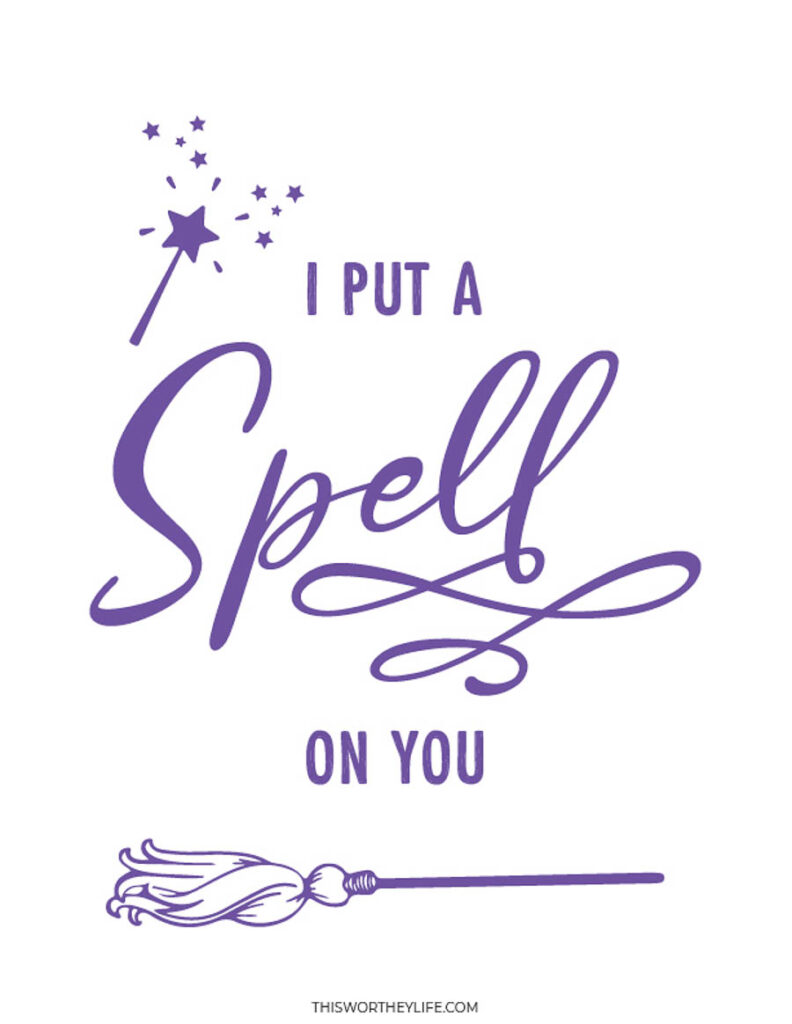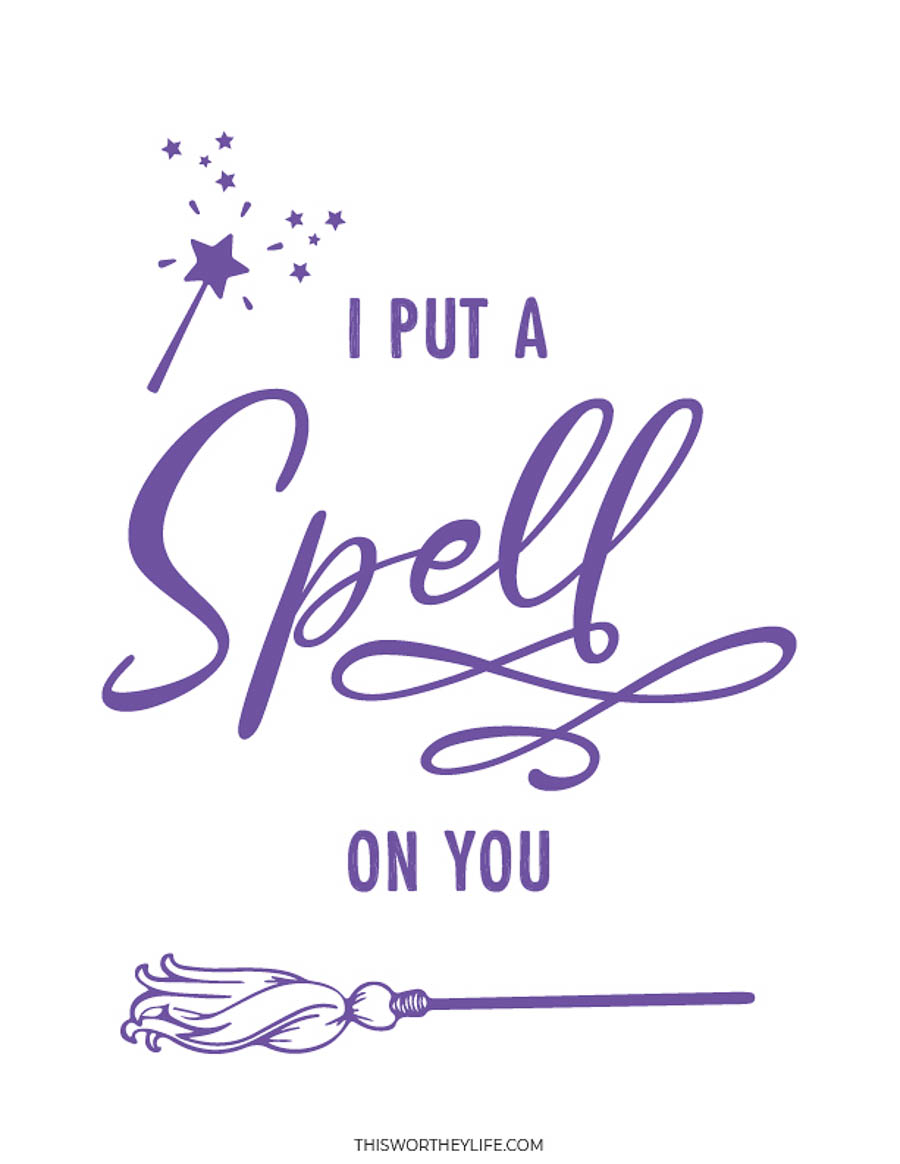 What is included in this Printable Party Pack?
I've included everything that you need.
In this printable pack, you'll find printables that read:
Amok, Amok, Amok
It's all just a bunch of Hocus Pocus
I put a spell on you
Come, we fly!
And more!
We're also giving you two different versions of this printable pack- one in black and another in purple.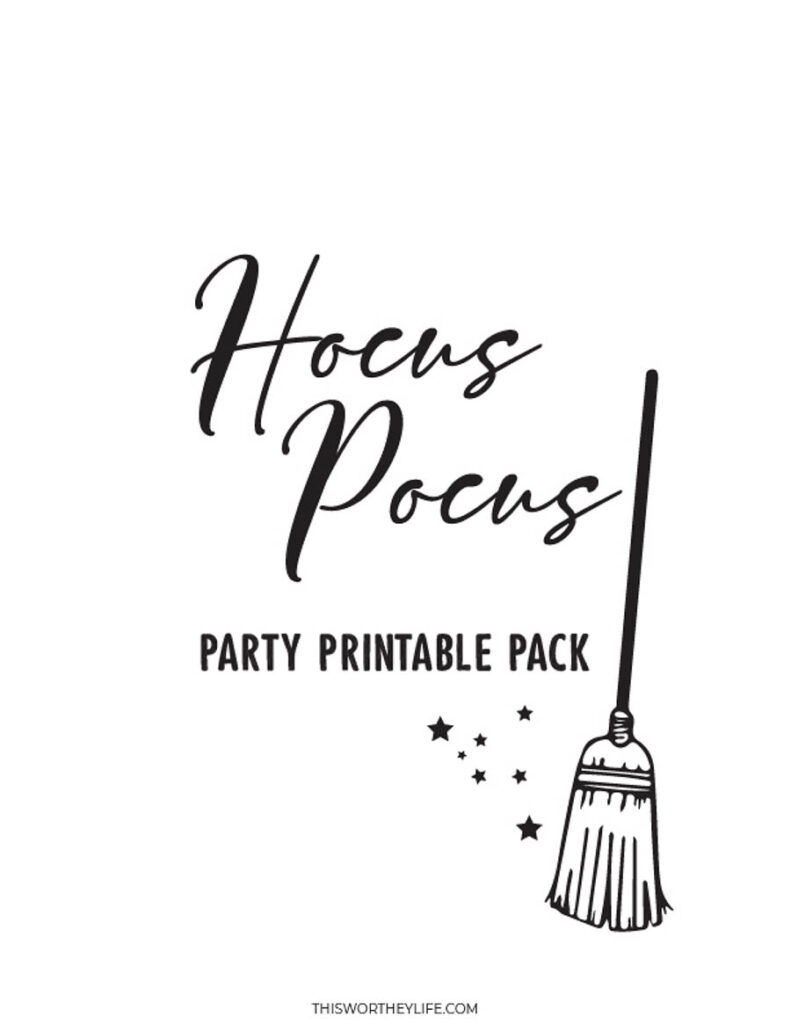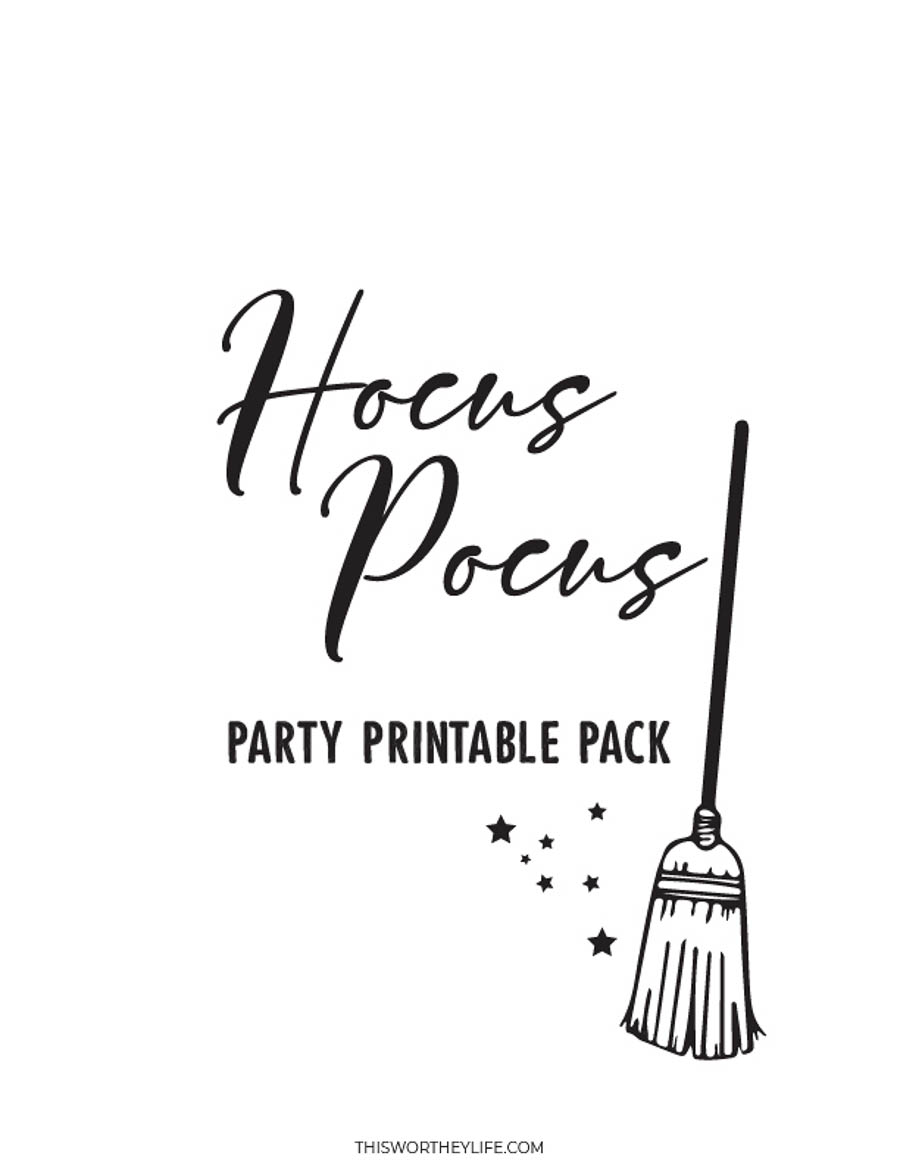 More Hocus Pocus-Themed Ideas