This hot cocoa bar idea shares set up ideas, tips, and free printables you can use to create the ultimate hot cocoa bar at home.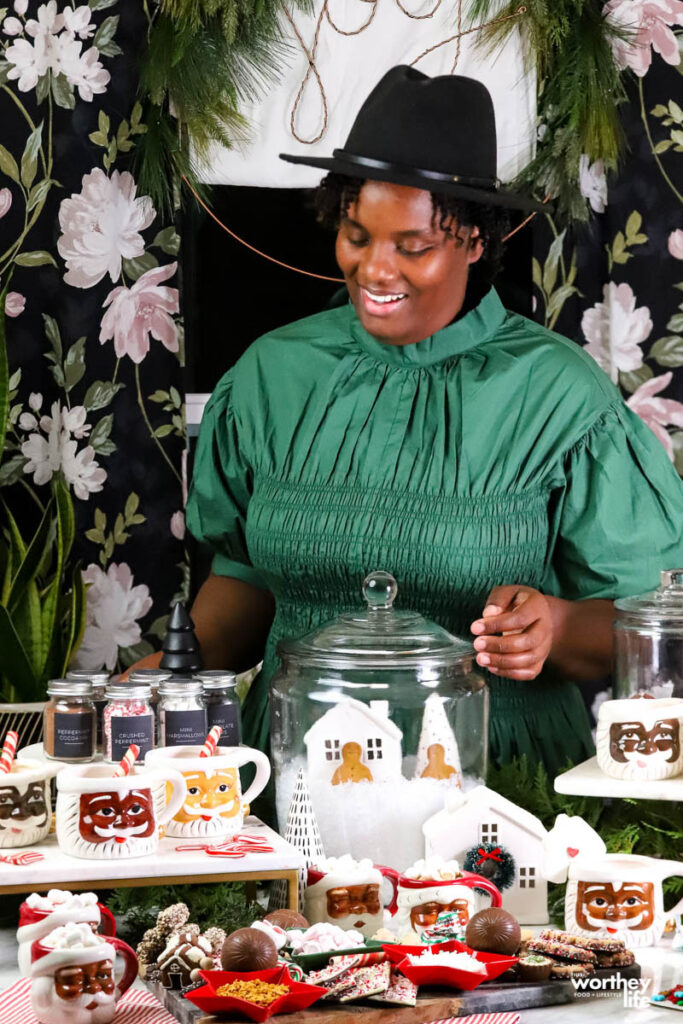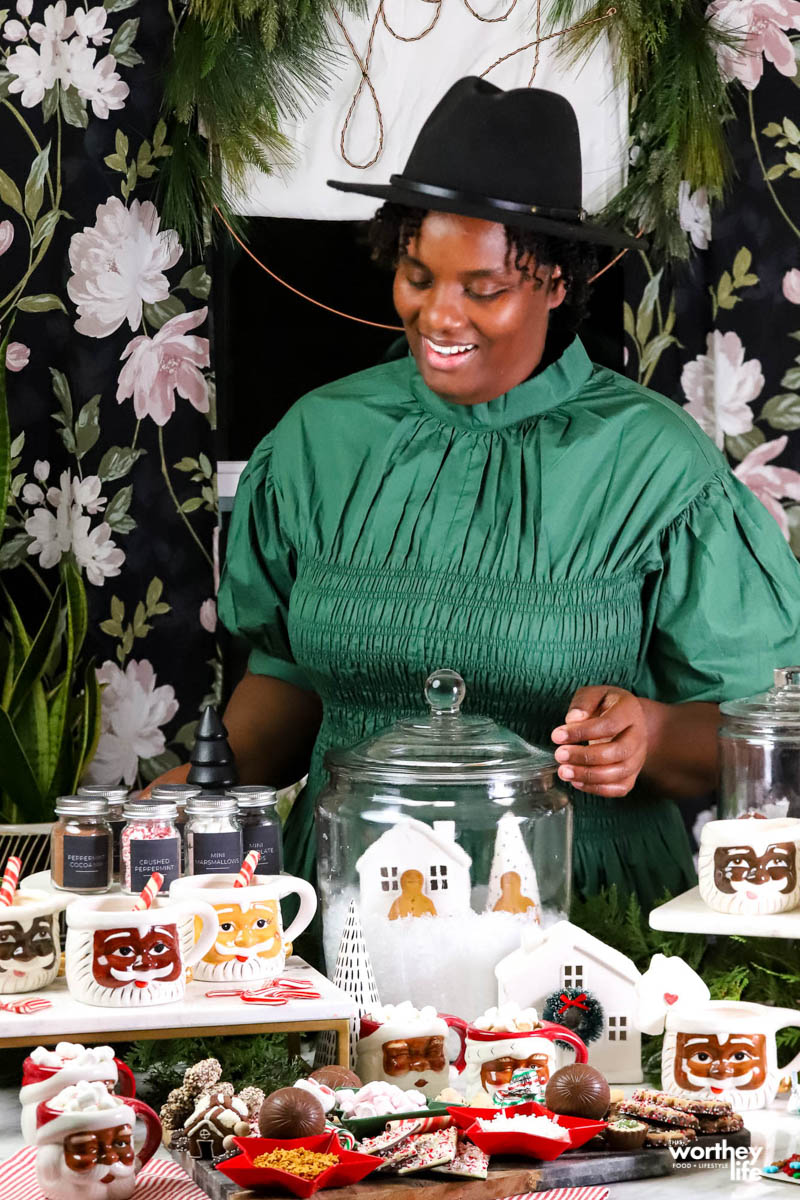 Hot Cocoa Bar Idea
Celebrating the season means finding fun and creative ways to spend time with those we love.
One easy way to achieve this is to host a get-together with a hot cocoa bar as the main event.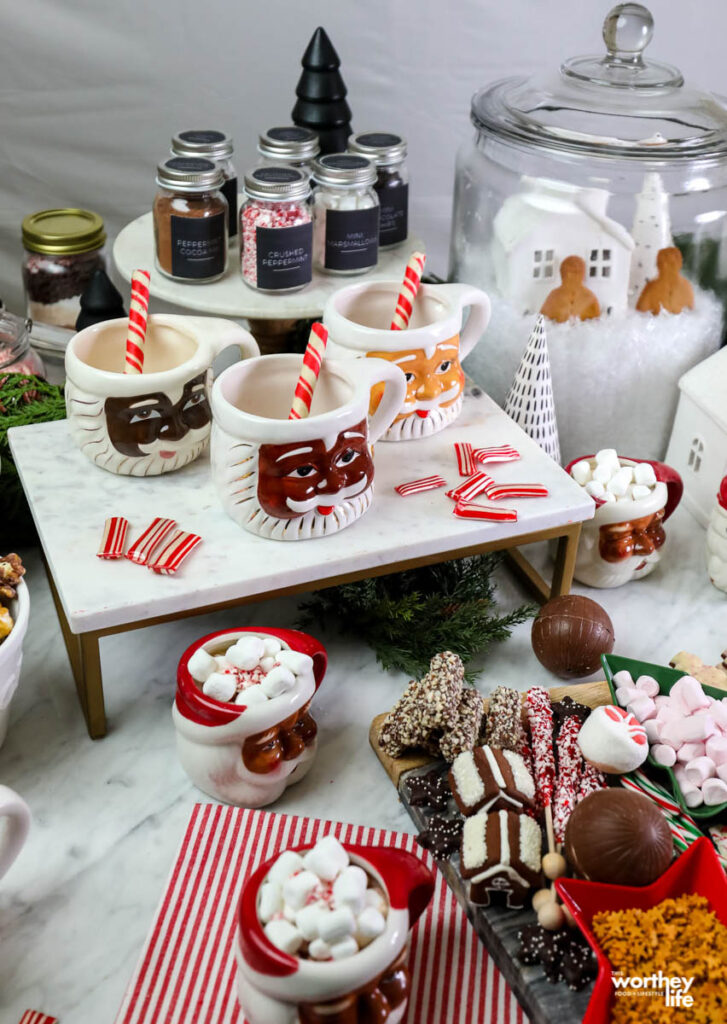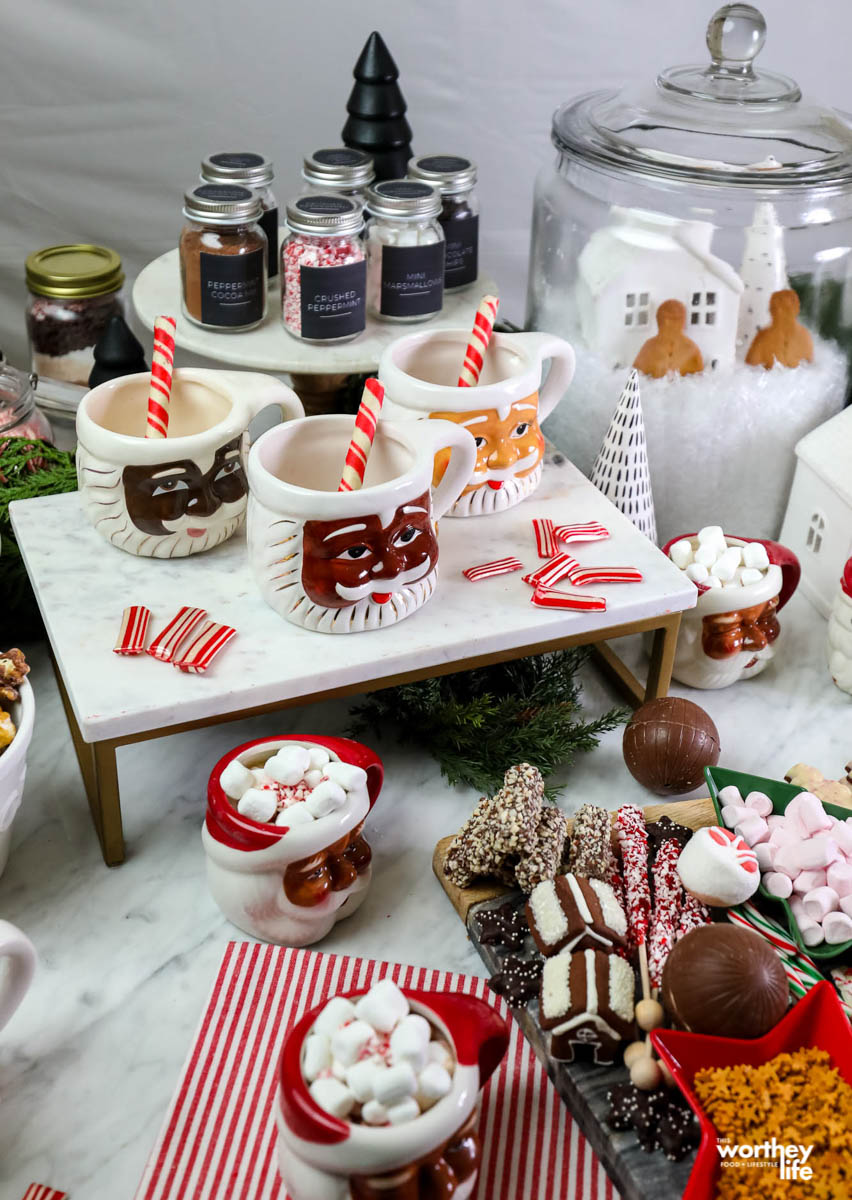 Hot chocolate bars are great for entertainment!
Hot cocoa bars are perfect for entertaining, whether you're hosting a movie night with the family or enjoying an evening with friends in your outdoor living space or backyard patio.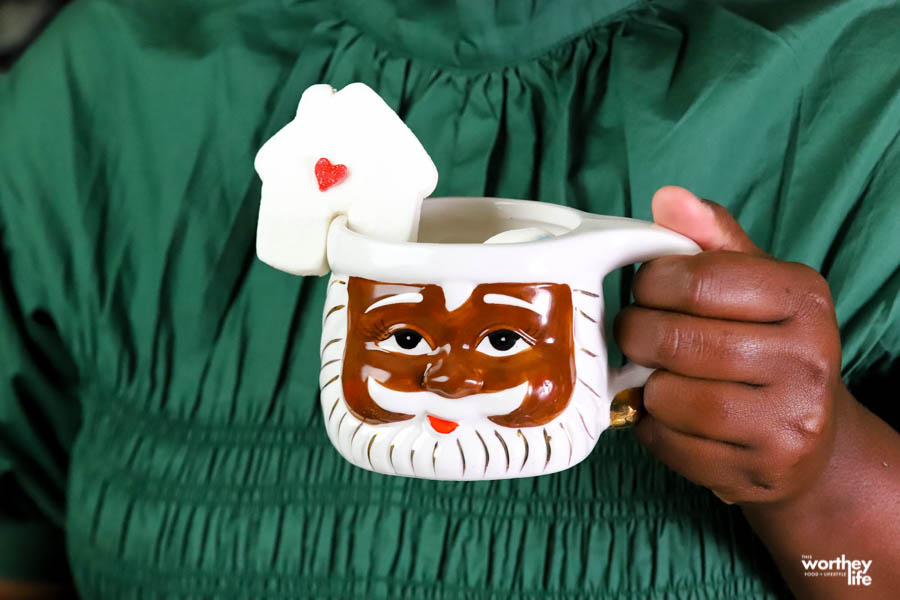 Here are four easy steps explaining how to set up a hot cocoa bar for your next gathering.
Don't worry about trying to remember everything, though; there's a free printable below to help streamline the party planning process.
On this hot cocoa board, we used an assortment of treats from Trader Joe's.
The larger Santa mugs are from Sunny + Ted and the smaller ones from Pottery Barn. The gingerbread house is from Target, and I'm using a hot cocoa mix from Williams Sonoma.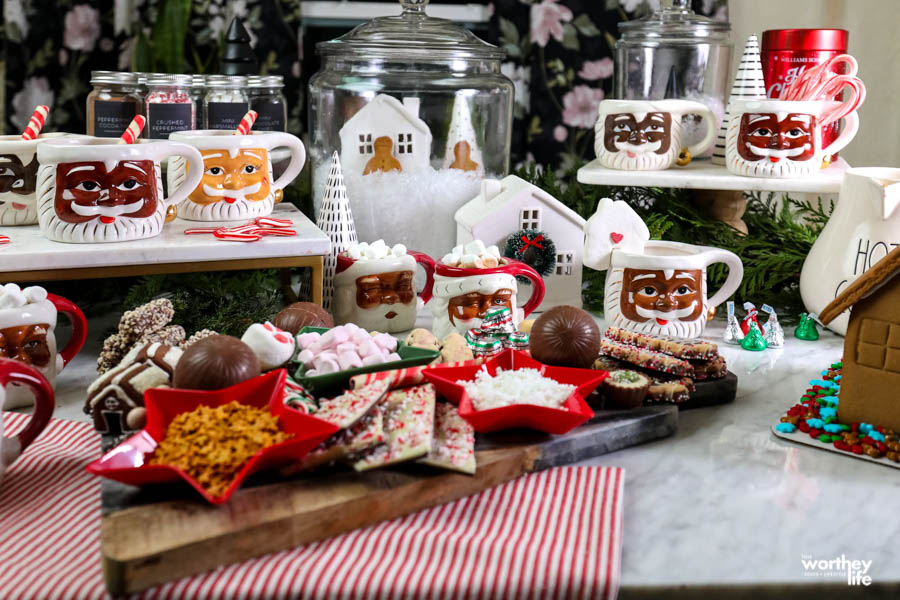 Easy steps: How to set up a hot cocoa bar
Decide on a location for your hot cocoa bar. If you're hosting your event indoors, you'll want to choose a corner or side of the room to avoid traffic jams and spills. Look around your home and think of ways to repurpose your existing furniture and accessories.
Will you use a bar cart, sideboard, table, or tiered tray that you already own, or perhaps you can make use of your kitchen built-ins, like the butler's pantry or wine bar?
Whichever option you choose, remember to try not to recreate the wheel.
This should be fun and lighthearted, don't make it more difficult than it needs to be – the holidays are already busy enough as it is!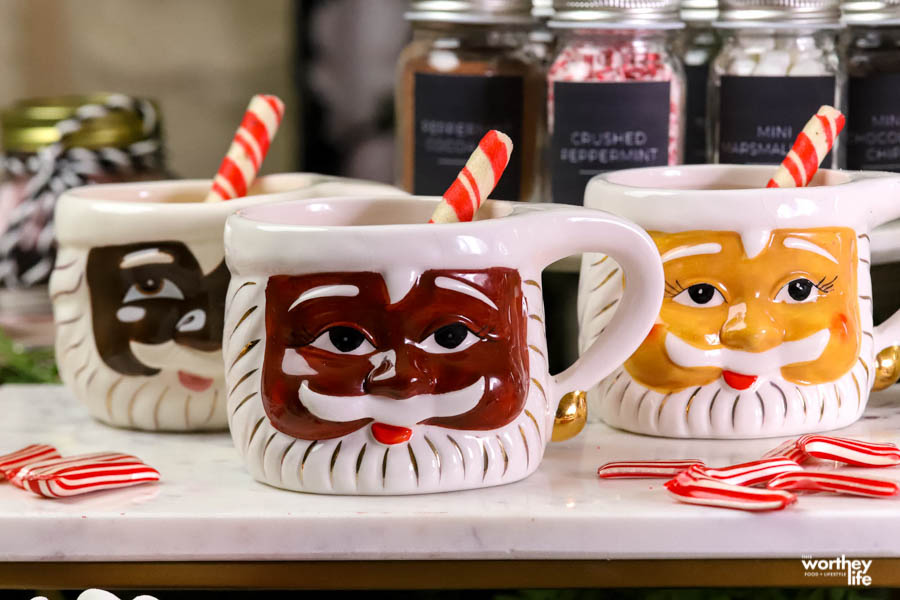 Choose a hot cocoa bar theme. While this is optional, if you want to know how to set up a hot cocoa bar that your guests will be talking about for years to come, a theme is one way to bring everything together.
Again, it's not a requirement, but it can make it easier for you to stick to a style or decor design.
For the idea presented here, our theme is peppermint. Everything has a little touch of peppermint, from the treats to the hot chocolate.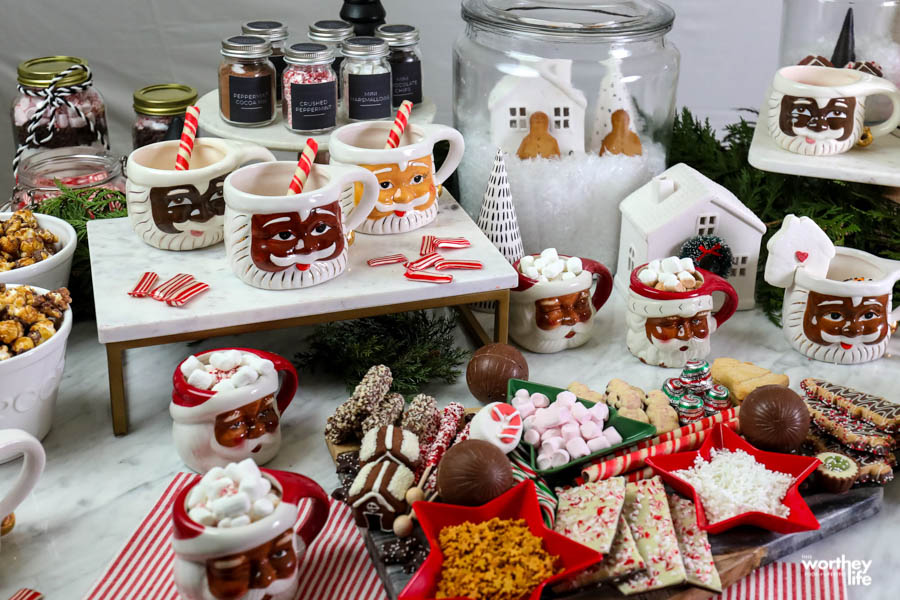 Collect your hot chocolate bar essentials. Once you know where you're going to set up your hot chocolate bar and have a theme (or not) in mind, it's time to gather your essentials.
You'll need mason jars or other wide-mouth containers to hold your straws, toppings, and other equipment.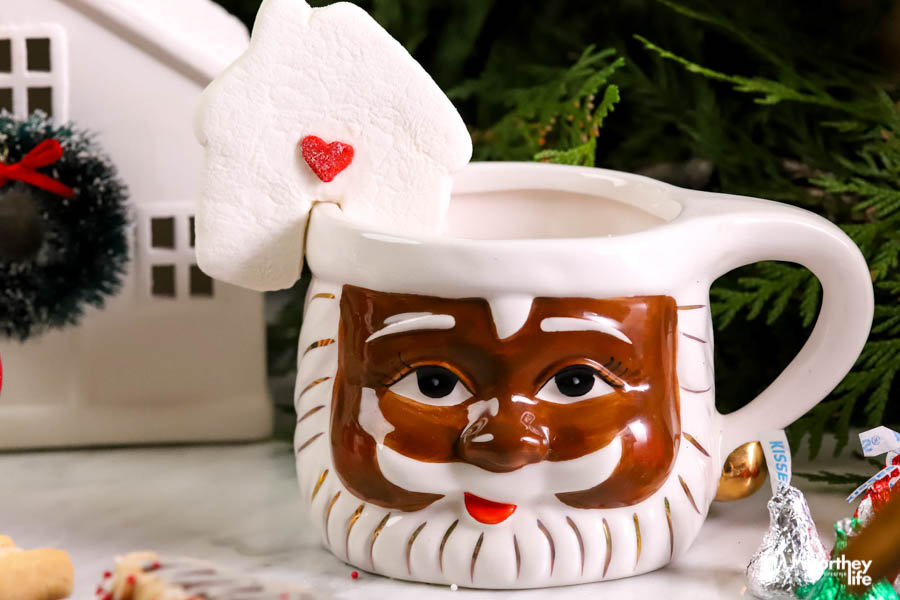 Peruse home decor and cooking magazines for inspiration
I also added cake stands to create levels in my hot cocoa bar.
This is especially important if you have limited space. As any good designer knows, 'if you can't build out, build up.' Levels will add visual appeal to your hot cocoa bar making it the focal point of your event.
Your guests will be drawn to the area when it stands out with layers and texture.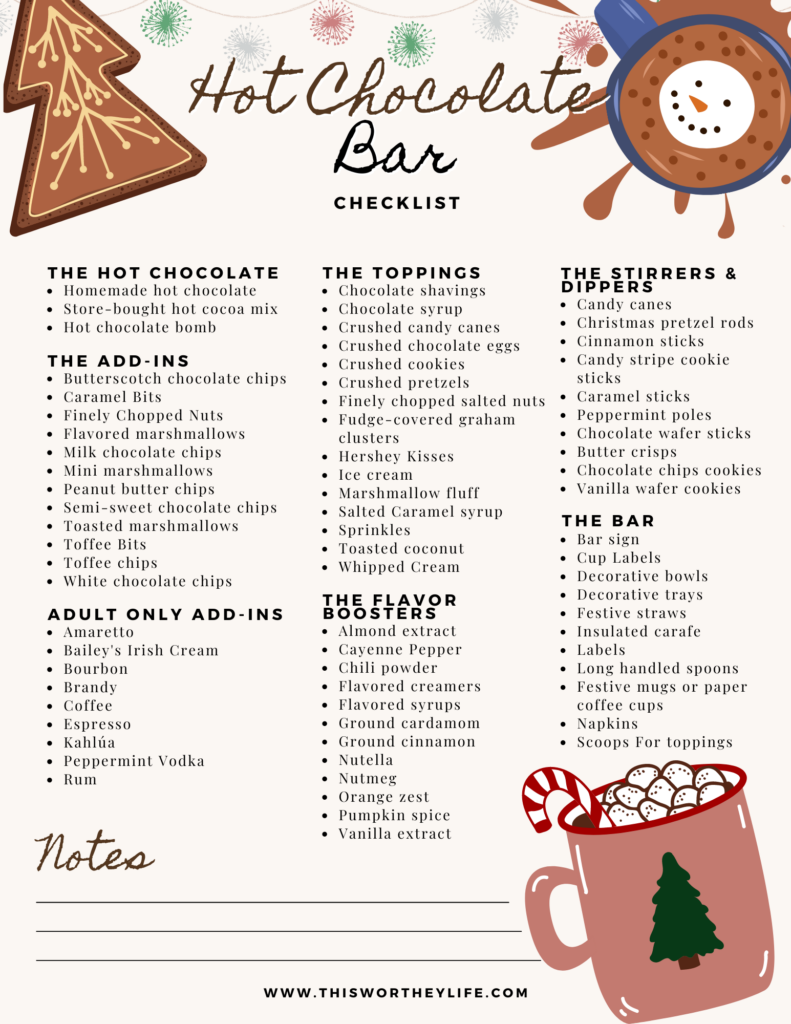 Once you've gathered your essentials, be sure to print out the free hot cocoa labels for your jars, along with a How to Set Up a Hot Cocoa Bar Checklist of everything you need for a successful event.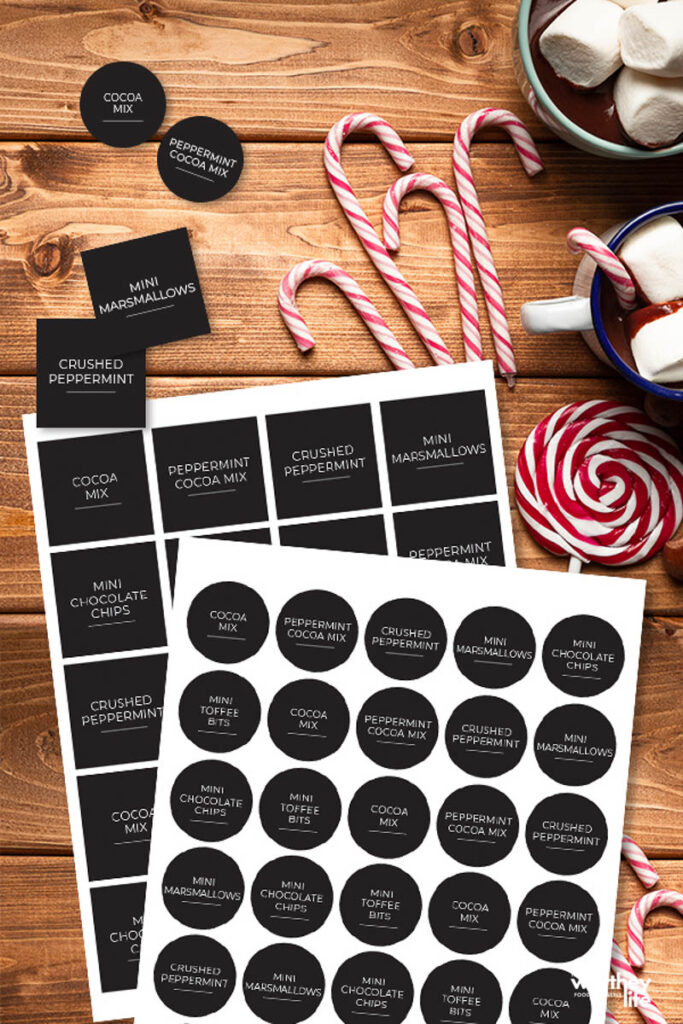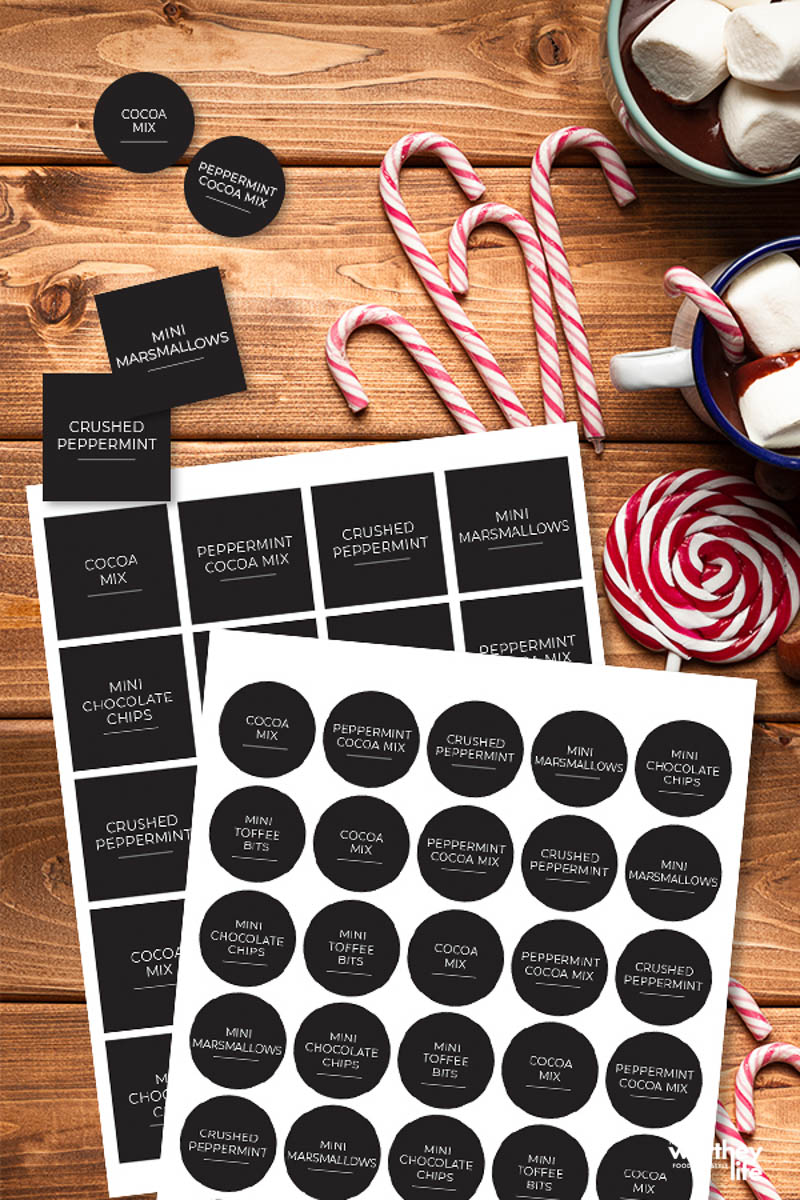 You can house toppings like sprinkles, chocolate shavings, and crushed candy canes in spice jars and organizers on top of cake stands.
A unique countertop storage container with a lid works well for decor (consider fake snow and a mini Christmas village house) or for holding marshmallows and other mix-ins.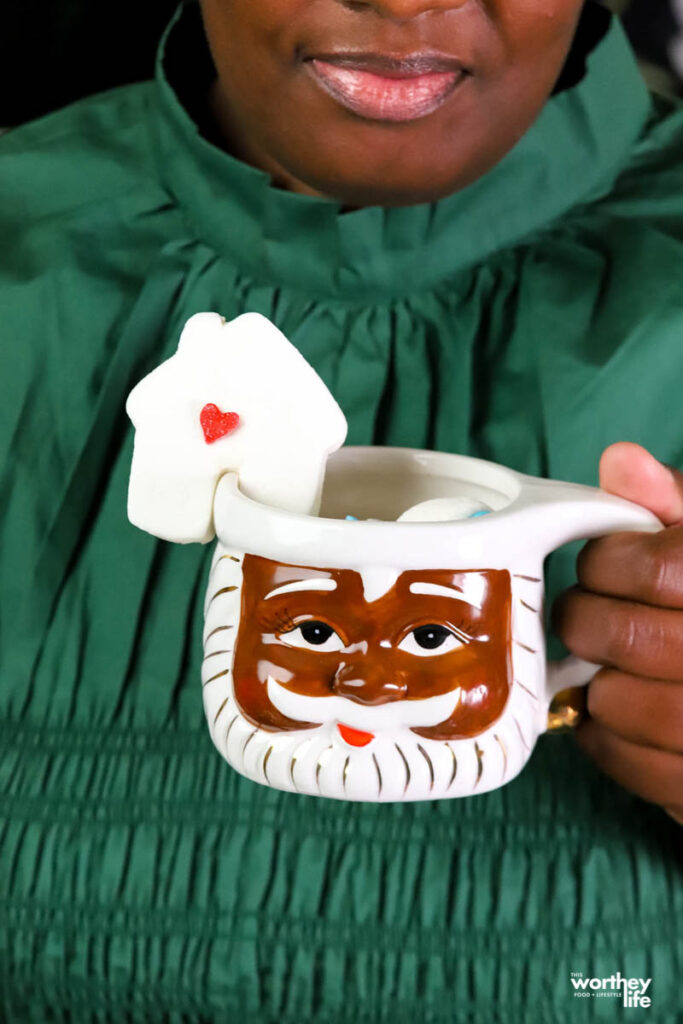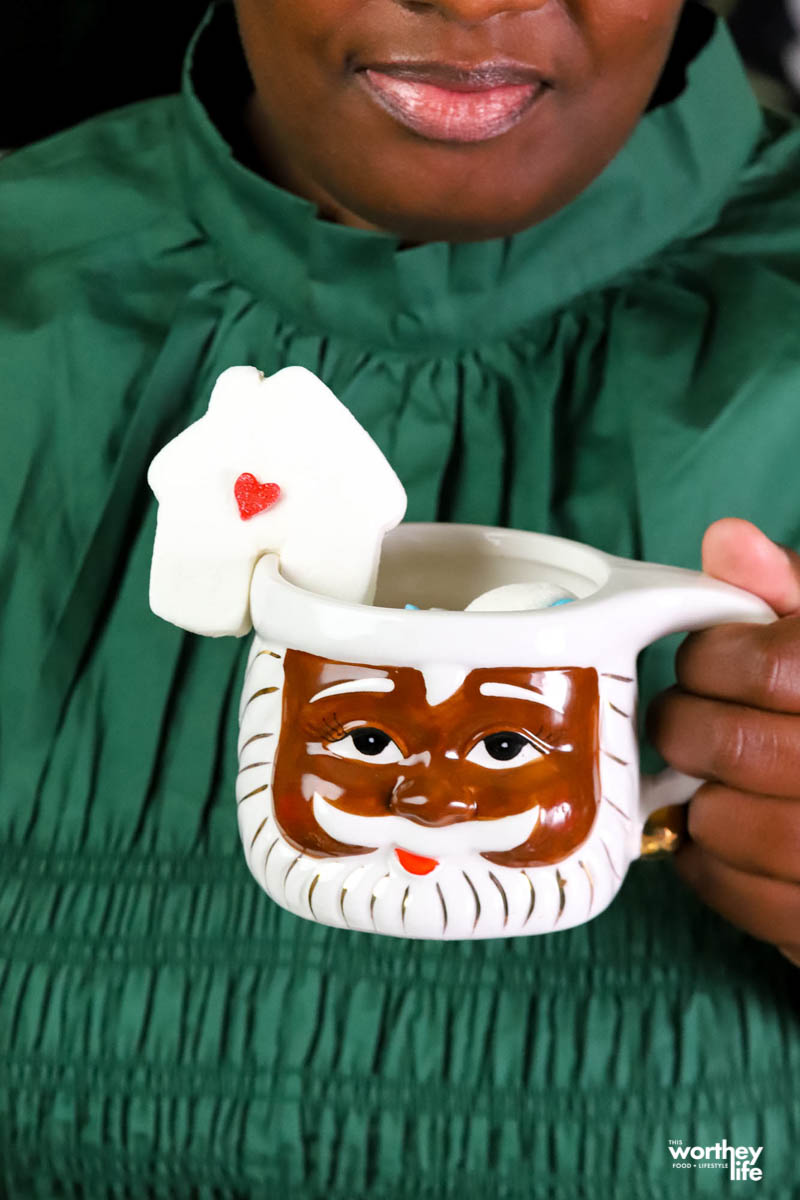 Use holiday-themed mugs. I created a cohesive look by using the same type of mug. Consider incorporating a variety of cups around a central theme, like these adorable Black Santa mugs.
You could easily incorporate a winter wonderland theme with snowflake or snowman mugs, snowglobes as decor, and fake snow across your tablescape.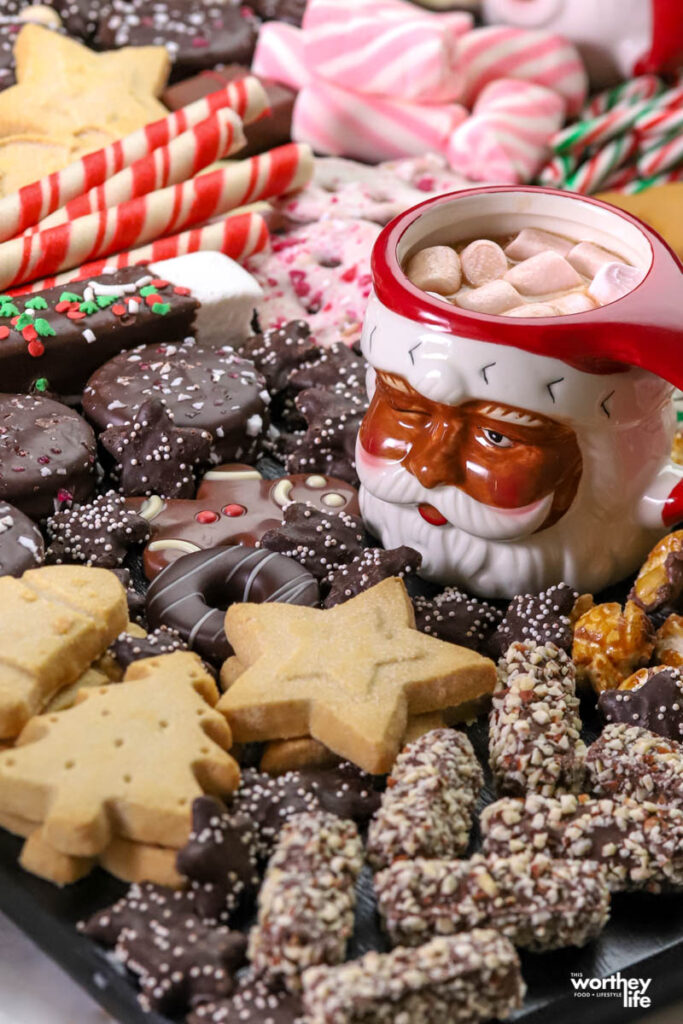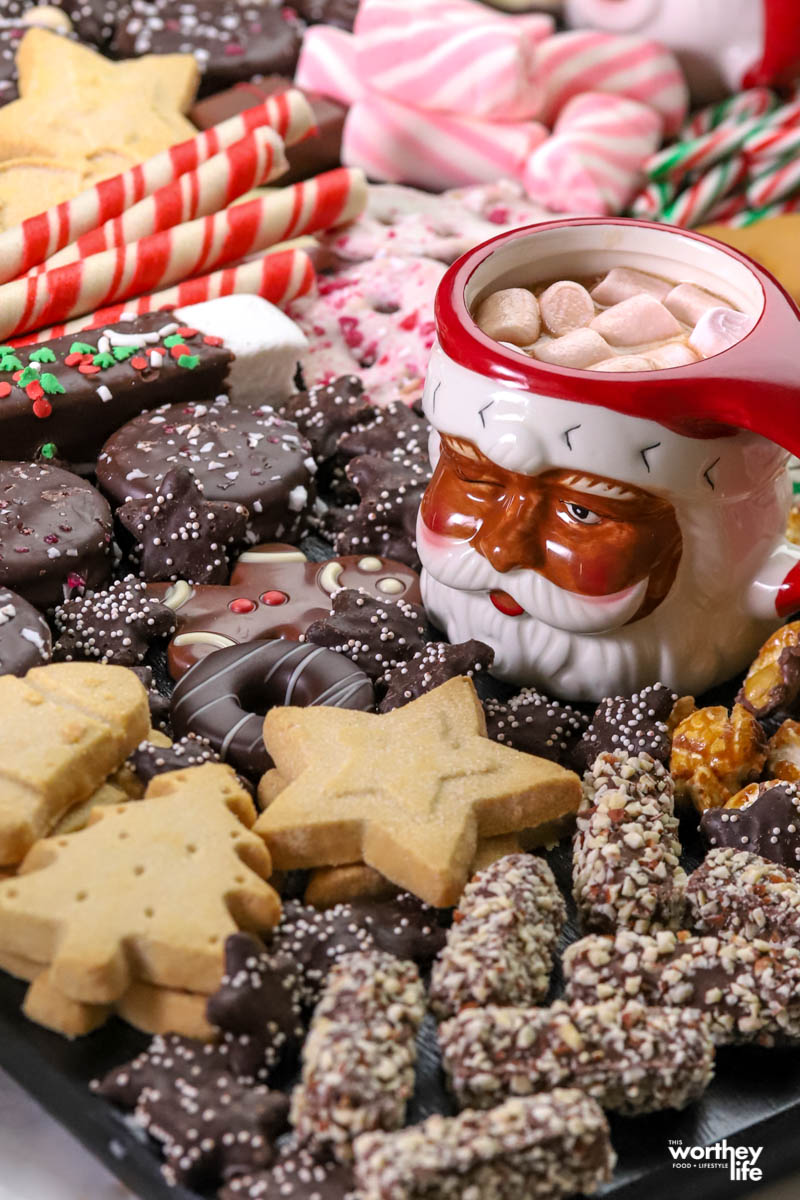 Gather treats that pair well with hot cocoa. We created a mini hot cocoa board for our hot cocoa bar filled with holiday-themed treats.
You can use a store-bought mix or homemade hot chocolate and even a display of cute hot chocolate bombs.
You could even make your hot cocoa bombs!
We prefer to use homemade or take a hot cocoa mix and doctor it up.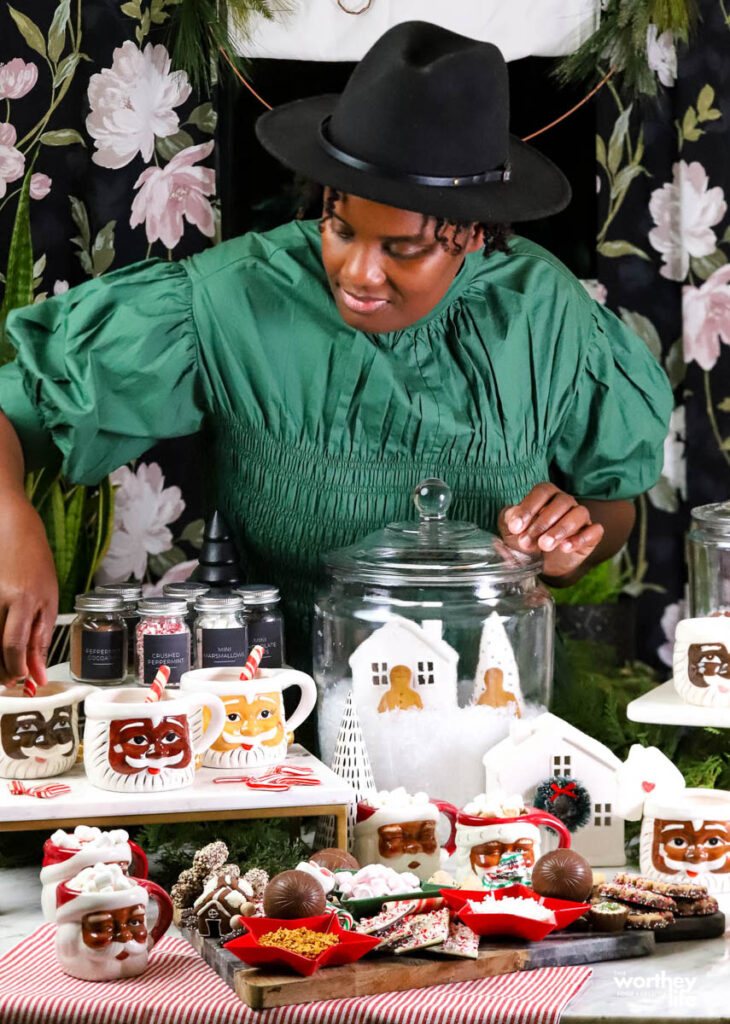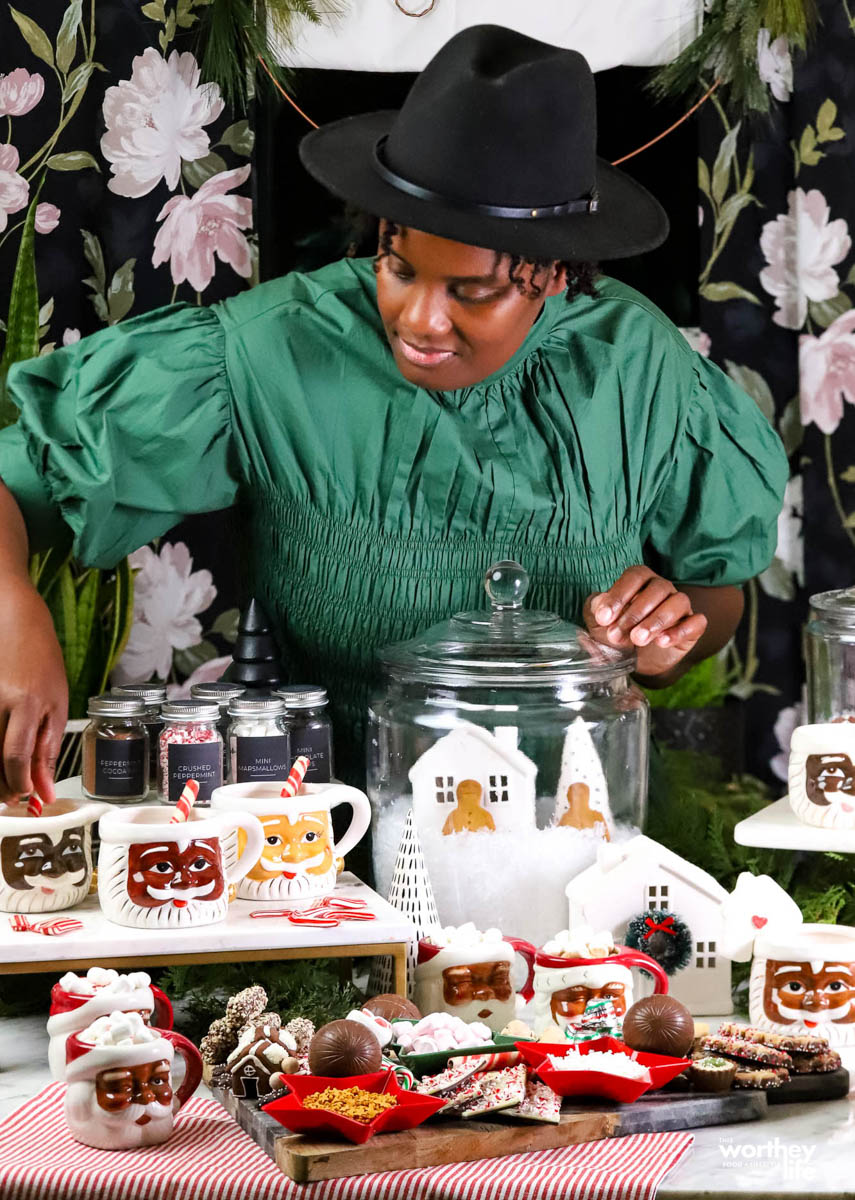 How to set up a hot cocoa bar that is next-level
One of the most important things to note if you want to know how to set up a hot cocoa bar is that whatever you do, is to always start with a quality base.
Don't use water to make your hot chocolate! For a creamy and decadent consistency, use your preferred milk product.
Almond or cashew milk works well if you're concerned about nut allergies.
Oat milk, however, will provide an indulgent and creamy texture that you can't replicate other milk alternatives.
You could wow your guests by making your homemade nut milk.
Don't forget to include chocolate syrup, whipped cream, and marshmallows (offer vegan options too if you think your guests would appreciate them.)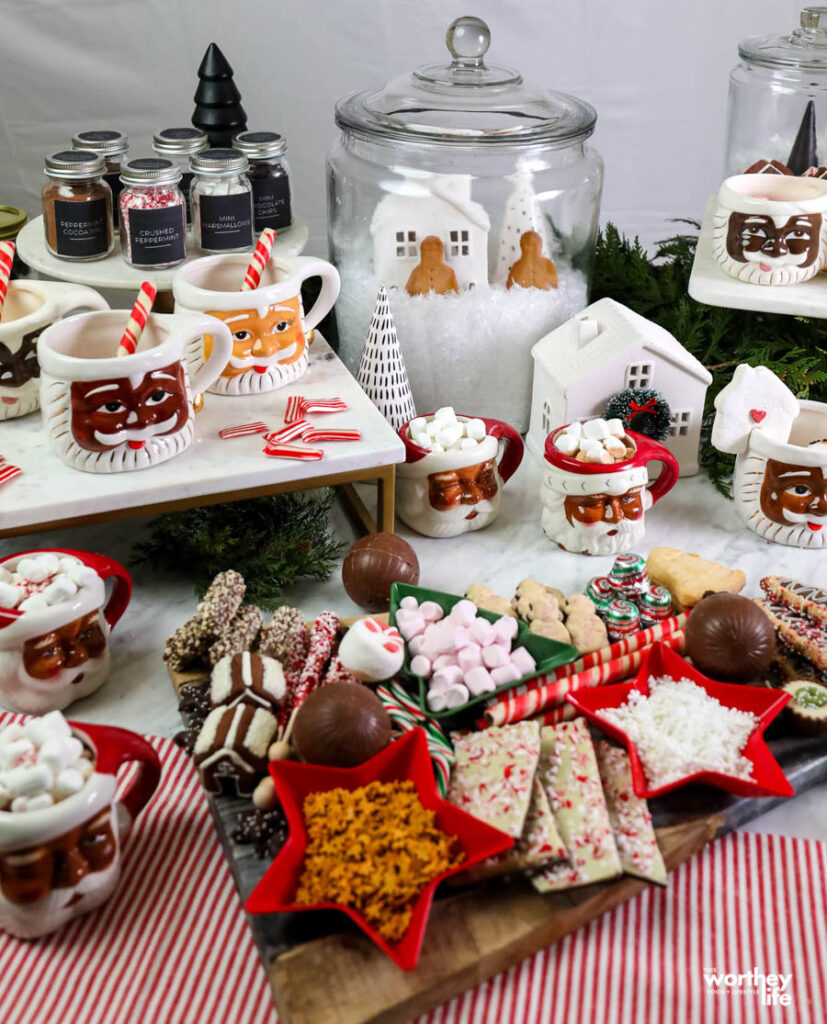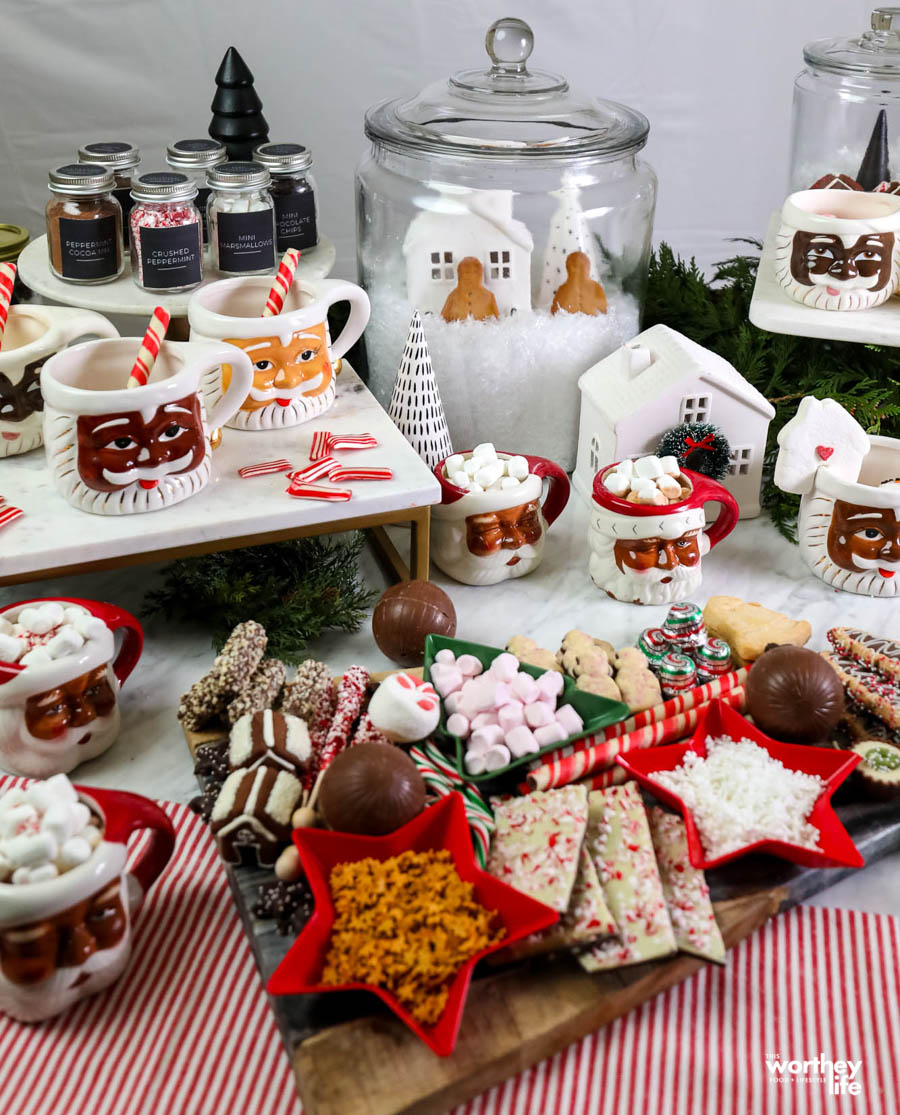 I labeled each topping for the hot chocolate toppings and placed them in mini mason jars for easy access.
Hot cocoa boards and bar set-ups are popular right now, you can find a variety of hot chocolate bar treats at your local grocery store.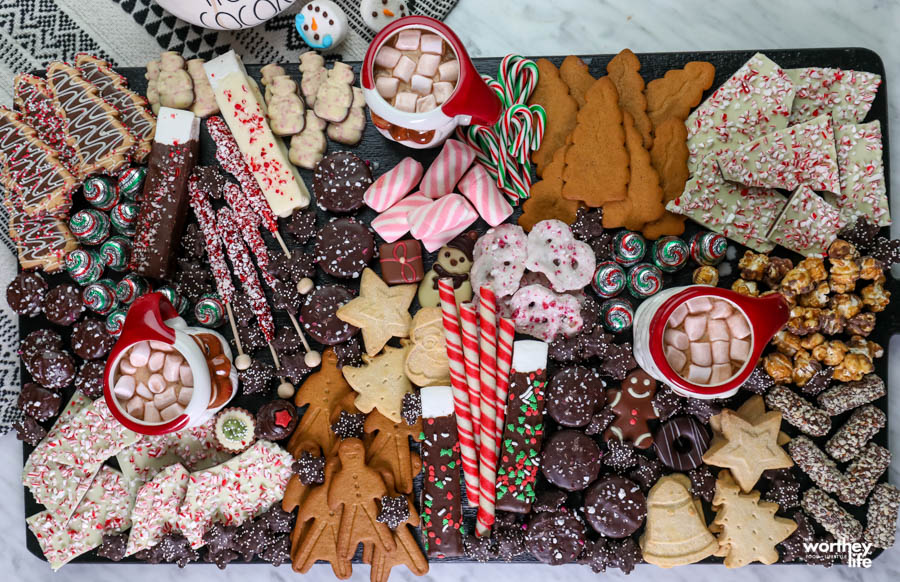 A quick trip to a home decor store will provide everything you need for the perfect hot cocoa charcuterie board for your next holiday gathering.
What's on our peppermint hot chocolate board:
Dark Chocolate Covered Peppermint Joes

Peppermint Bark Snowmen

Festive Chocolate Characters

Decked Out Tree Cookies

Holiday Gingersnaps

Dark Chocolate Covered Peppermint Cremes

Peppermint mini candy canes

Marshmallow Dunkers

Peppermint Bark Candy in a bell shape

Shortbread cookies Festive Shapes

Peppermint Pretzel Slims

Peppermint Bark

Chocolate Peppermint Rolled Wafers

Dark Chocolate Caramel Sea Salt Crunch Gourmet Popcorn

Mini Dark Chocolate Mint Stars

English Toffee with nuts
Remember, though; you don't need to recreate the wheel. You can use what you have around the house – to create a fun experience your guests will love.
Grab the free hot chocolate checklist printable
And these free hot cocoa topping labels.