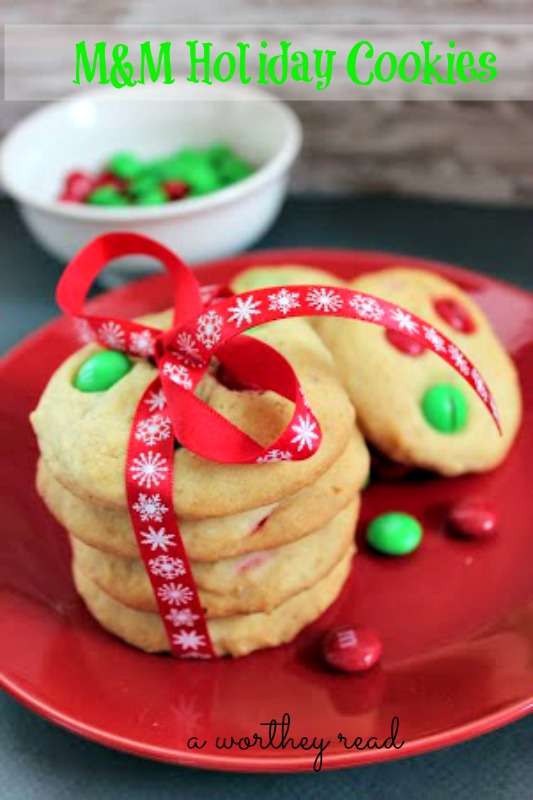 M&M Holiday Cookies
What a fun way to get the Holiday started by baking! I love baking this time of year and cookies can be the easiest thing to make! Holiday cookies can also be used as a great homemade Christmas gift! Stack the cookies (like noted above) get a cute Christmas ribbon and bam.. you're ready to go! you can also put the cookies into a festive bag or do cookies in a jar! Or just eat them 🙂
Either way you decide to do it, this M&M Holiday Cookie recipe will do the trick!
Enjoy!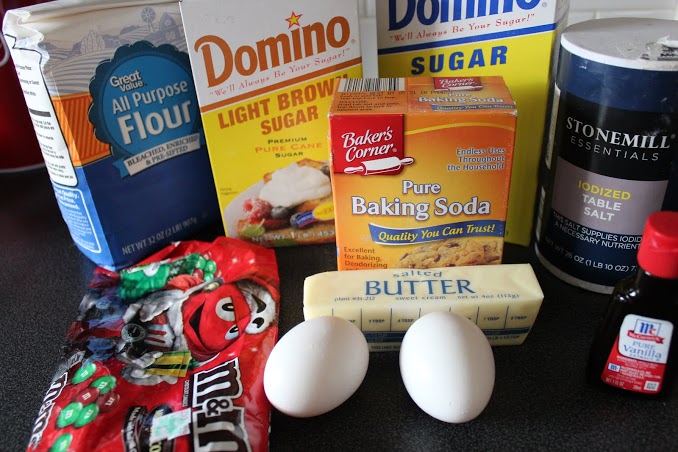 INGREDIENTS (24 cookies)
1 cup M&M's
2 cup Flour
1 tsp Baking Soda
1/2 tsp Salt
1/2 cup softened Butter
1/2 cup Shortening
1/2 cup sugar
3/4 cup Brown Sugar
2 tsp Vanilla
2 Eggs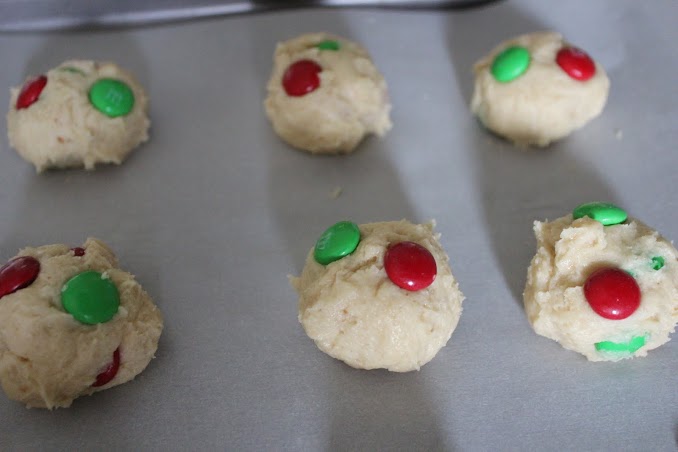 DIRECTIONS
Preheat oven to 350.
Line a baking sheet with parchment paper.
Cream butter, shortening, sugar and brown sugar.
Add vanilla and eggs.
Mix flour, baking soda and salt.
Combine dry ingredient mixture into wet ingredient mixture.
Gently fold in M&M's.
Place approx tablespoon size drops of mixture onto cookie sheet.
Bake about 10 minutes until the edges are lightly browned.
Cool on wire rack.
Enjoy!