Disney and Pixar are bringing all the feels with this summer's attraction at Disneyland's Pixar Fest. It's all things Pixar, giving families a chance to hang out with their favorite Pixar characters, try unique Pixar Fest food, and go back in time with Pixar shows. Yes, there are so many experiences worth trying during Pixar Fest. Take a look!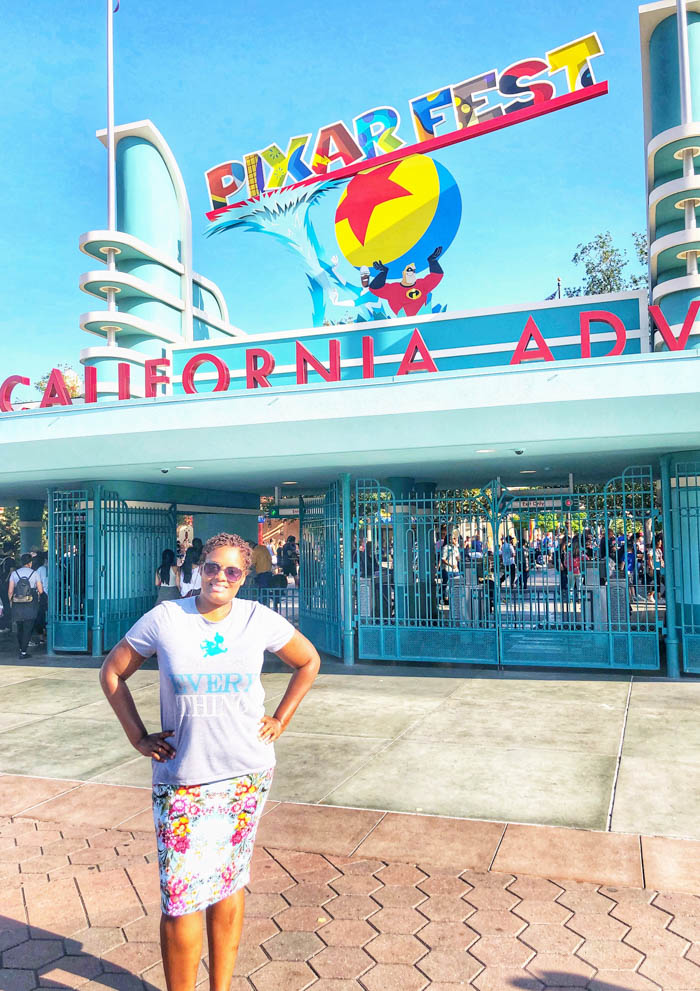 Experiences Worth Trying During Pixar Fest
Disney is known for bringing the magic and pixie dust. And with the opening of Pixar Fest, they did not disappoint. Pixar Fest 2018 can be found in both parks, California Adventure Park and Disneyland in Anaheim, California.
If you've never been to Disneyland, you should add to your theme park bucket list. It's not just about the rides, but the magic of what Disney can do for an entire family. Even as an adult, I still get giddy with excitement when I walk into a Disney park.
And this trip was no exception. With this being my third trip to Disneyland this year, and my second round at Pixar Fest, I was still excited to spend the day with Mickey and his friends.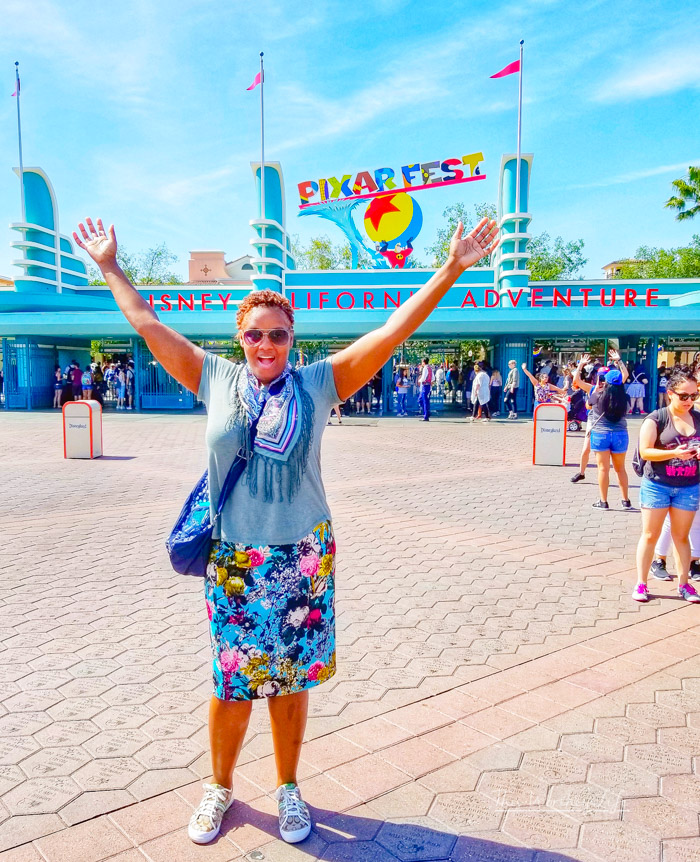 And with the opening of Pixar Fest, it ties right into the long wait for the Incredibles 2 movie, opening June 15th. I've screened the movie, and I can't wait to share my thoughts with you all next week. (so stay tuned).
If I had to sum up Pixar Fest in a few words, I would say Pixar Fest is reliving your childhood. And if you're a parent, you're going back to those moments of sitting down with your kids to watch Toy Story, the first Incredibles, and so on.
Top Things To Do During Pixar Fest at Disneyland and California Adventure Park
There is quite a bit to see, eat, and do during Pixar Fest. And you may not have time to cover everything, especially if you are only spending a day at both parks. So, I'm sharing what you MUST do during Pixar Fest if you're short on time!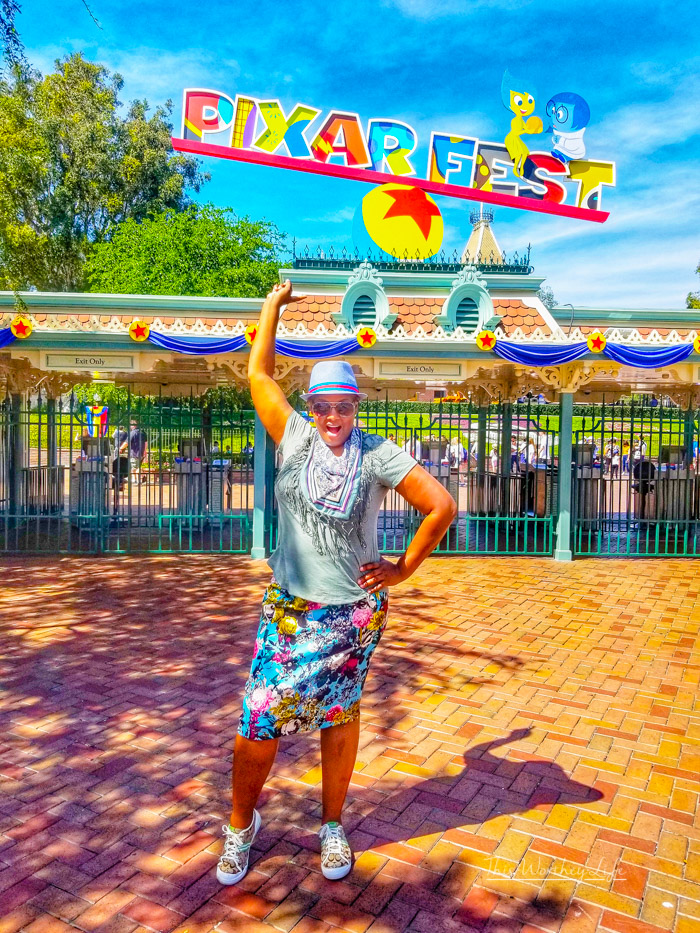 Best food to eat at Pixar Fest
Pixar Fest Food. This is quite an undertaking. There are so many fun, weird, colorful, and delicious food choices across both parks. However, if you're not big into sweets (because there are quite a few), here are a few I recommend.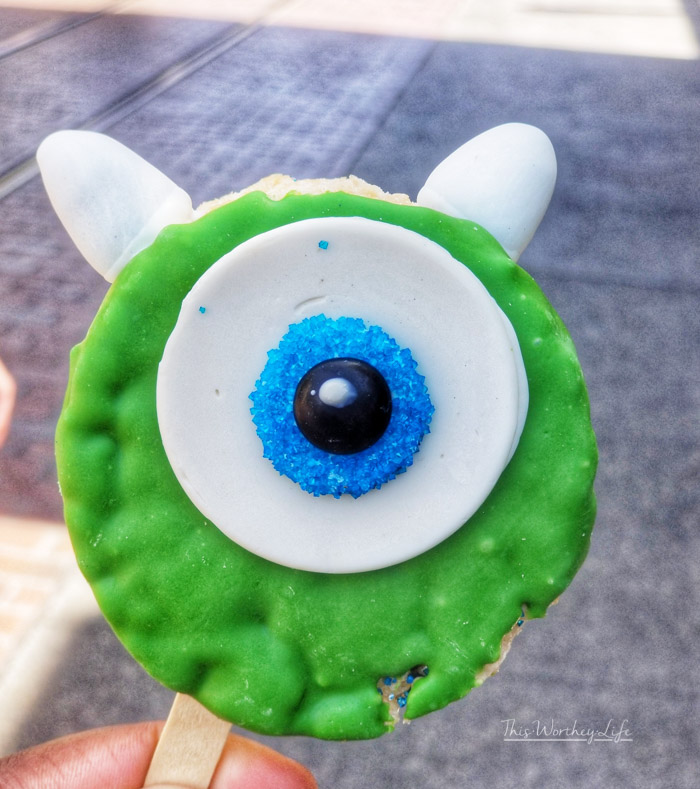 Pro-tip: Start your day off at California Adventure Park. This park typically closes earlier than Disneyland, and you can easily knock off everything in this park before hopping over to Disneyland.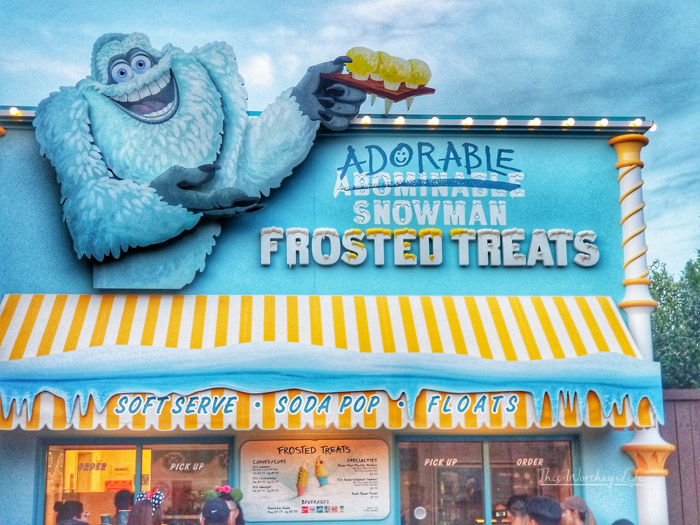 The lines at Adorable Abominable Snowman Frosted Treats is typically long. Why? Because of what's on the menu! (this place is right on the boardwalk across from the Pixar Pier sign)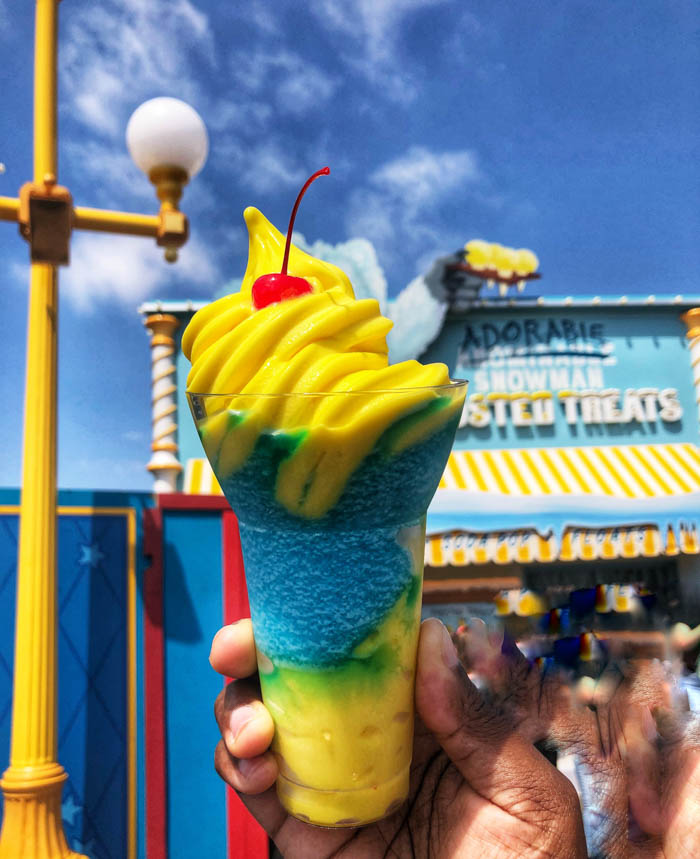 Not only is the delightful cold treat beautiful to photograph (hello Instagram foodies), it's SO good! It's a Pixar Pier Frosty Parfait, a delectable blend of lemon soft-serve and blue raspberry slush. I could have eaten a few of these during the day, but with so many food choices, I had to keep moving!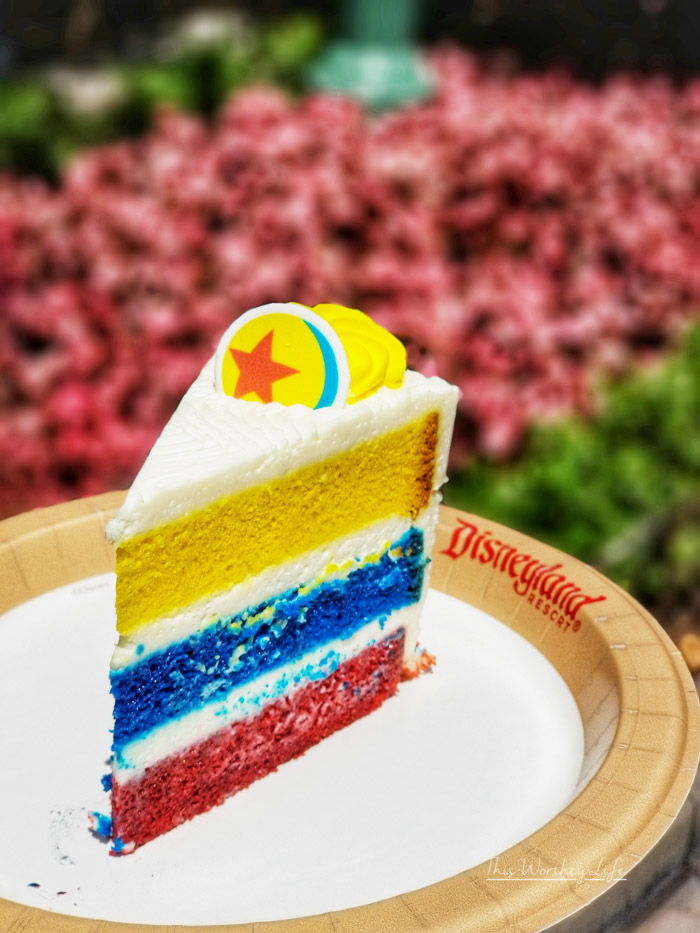 Another good Pixar Fest food choice found in California Adventure Park (Pixar Pier) is the red, yellow and blue Pixar themed cake called Pixar Lemon-Raspberry Cake. I really liked the lemon part of the cake. So good!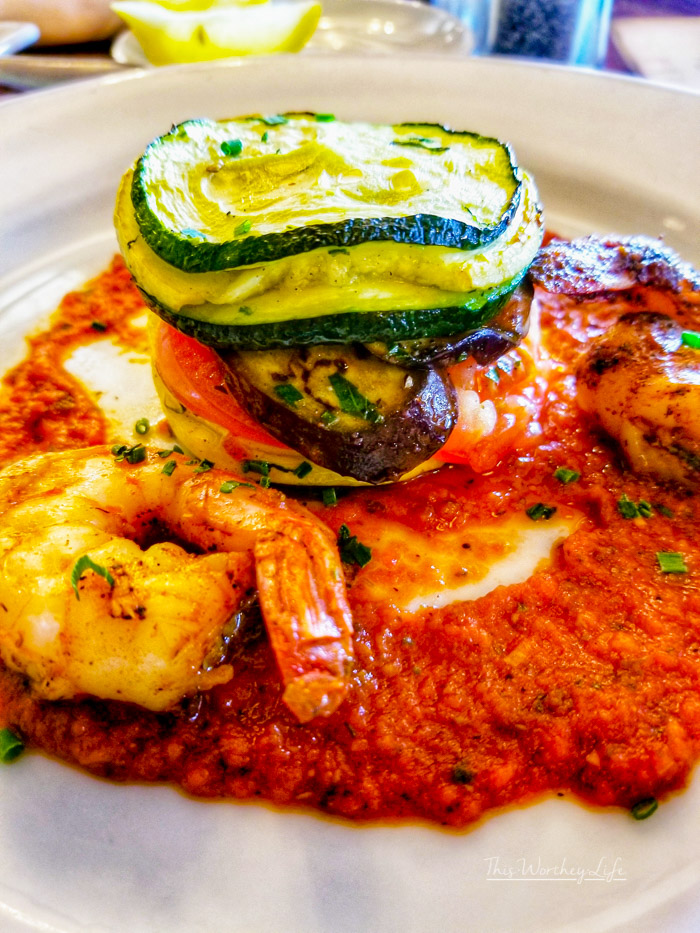 When you head to Disneyland, go to New Orleans Square, Café Orleans will be serving up a themed three-course meal inspired by the Disney Pixar film "Ratatouille." The first course features a specialty cheese flight with three kinds of cheese, dried fruit, and honeycomb. For the main event, it's Remy's favorite dish – Shrimp Ratatouille Byaldi layered with roasted zucchini, yellow squash, eggplant, and tomato. The third course will feature Berry-Stuffed Beignets à la Mode served with a sweet brie drizzle and mascarpone. It's about $40, but it was worth EVERY bit. It was delicious. The sauce, the shrimp, the veggies, all of it! And the berry-stuffed beignets were warm and reminded me of everything I love about food!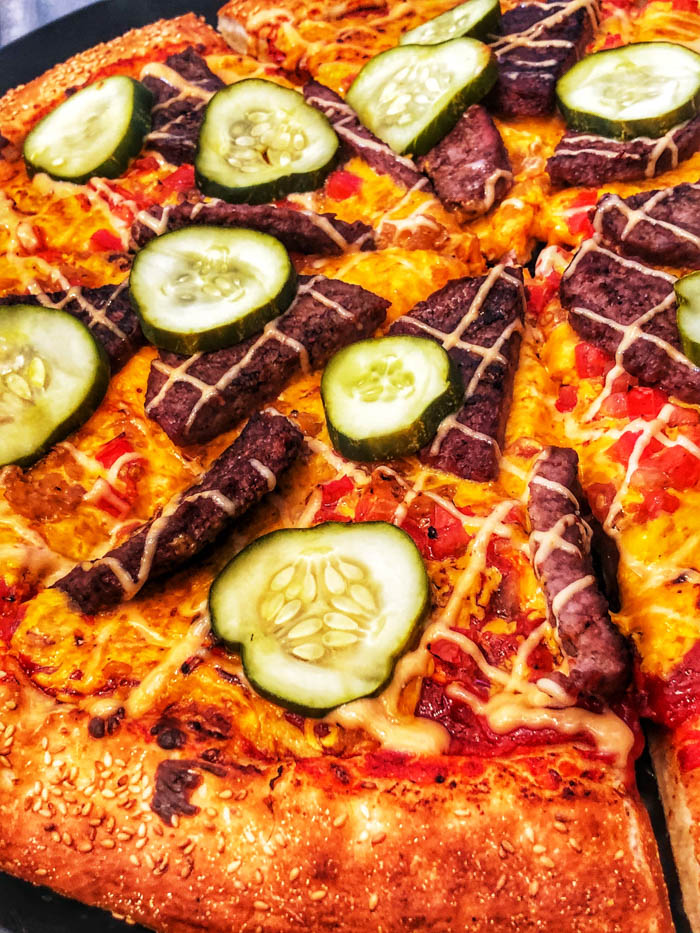 Love Pizza? Try something different with Alien Pizza Planet found in Tomorrowland (Disneyland). It will take you back to the "Toy Story" movie with Buzz and the Aliens. It's a Cheeseburger Pizza with ketchup, yellow mustard, and pizza sauce on a sesame seed crust and topped with American and Cheddar cheese, caramelized onions, diced tomatoes, slider patties, house-made burger sauce, and pickles, as well as Cheese, Pepperoni, and Vegetarian Pizzas.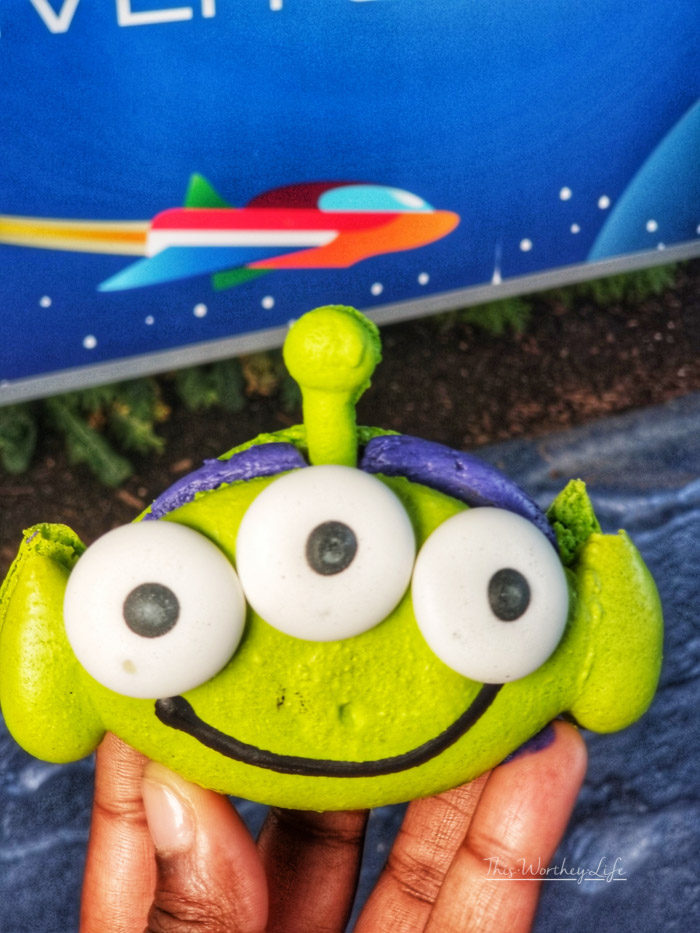 While you're at Pizza Planet, try a Macaron and a Blackberry-Lime Parfait. I loved both of them, but they are super sweet!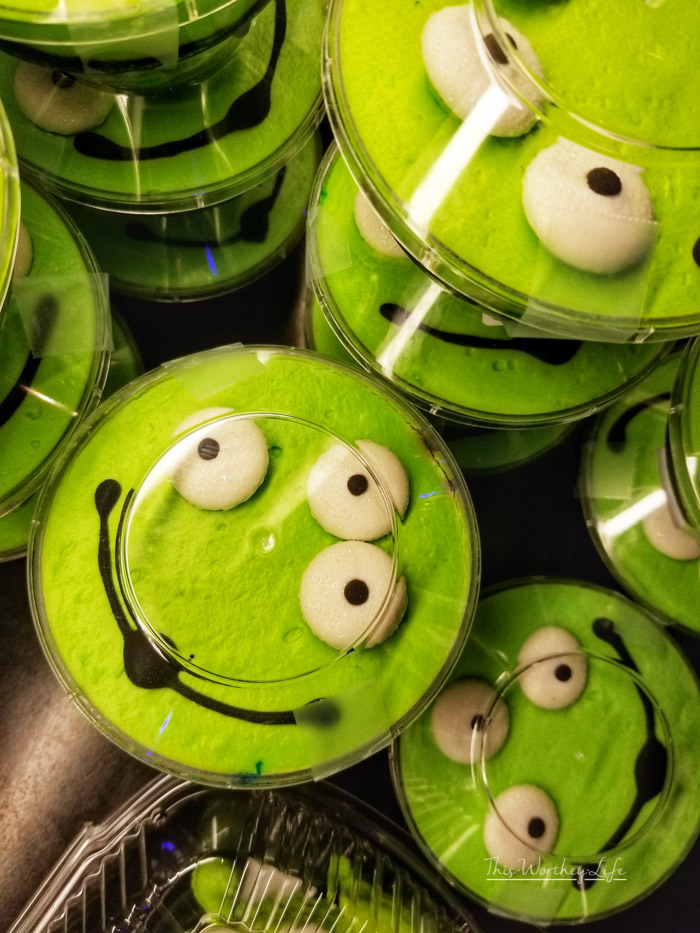 The list of sweets available during Pixar Fest is pretty big. You have to pace yourself and decide what's best for you. One dessert I say to skip is the Grape Soda pops. Trust me.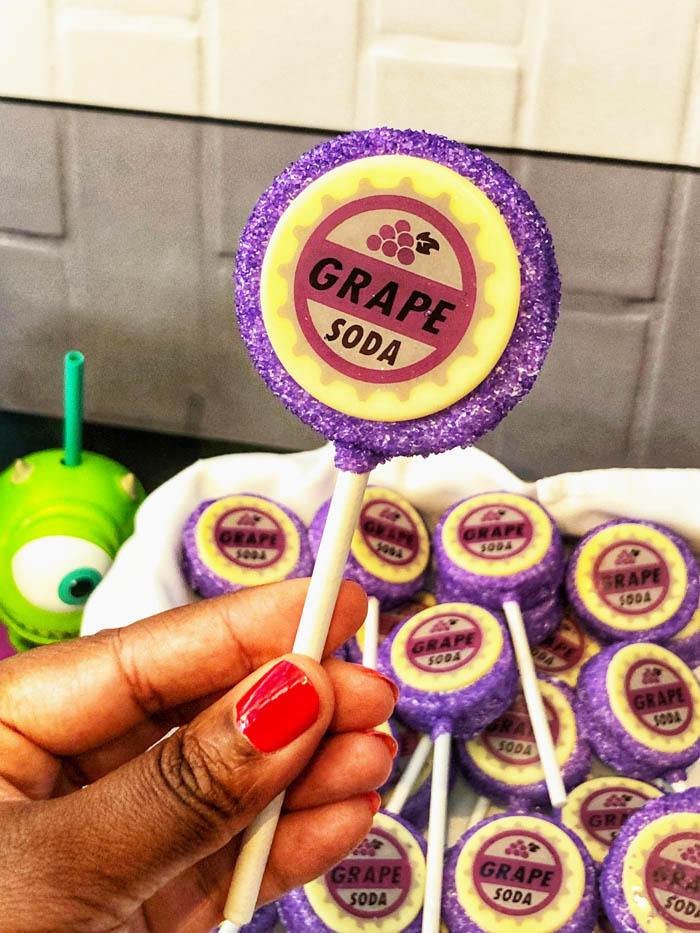 However, the grape soda slush was GOOD!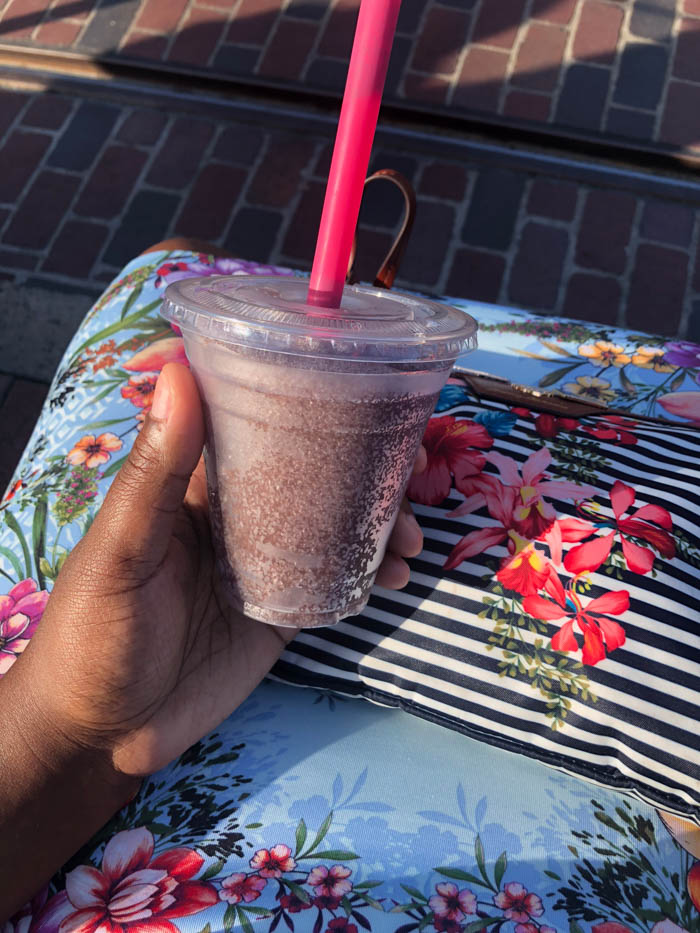 There are unique churros to try, more sweets to eat, and several different dinner ideas. You can see more ideas on Disney's Food blog.

Pixar Fest Experiences You Don't Want To Miss
There are a few unique experiences you don't want to miss during Pixar Fest.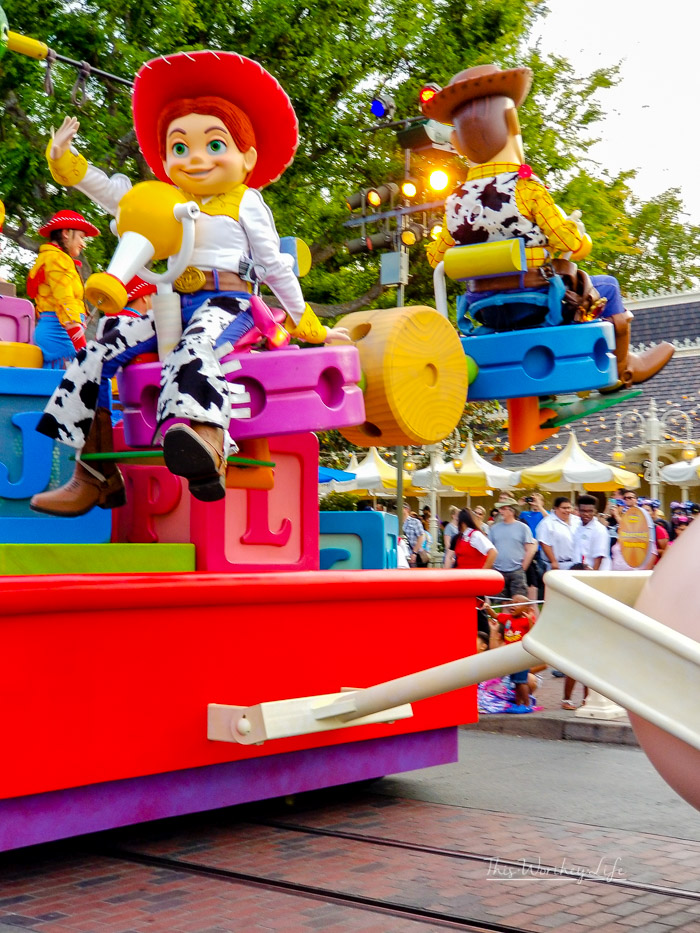 One of my favorite experiences is the Pixar Play Parade. It takes place on Main Street in Disneyland, and it's filled with all of the Pixar characters.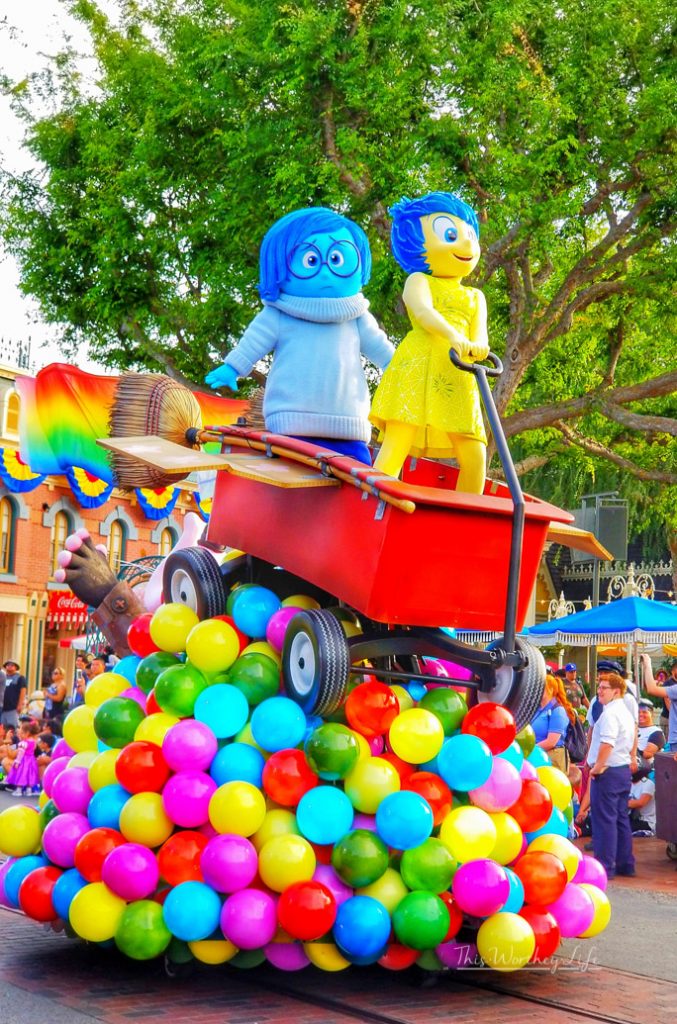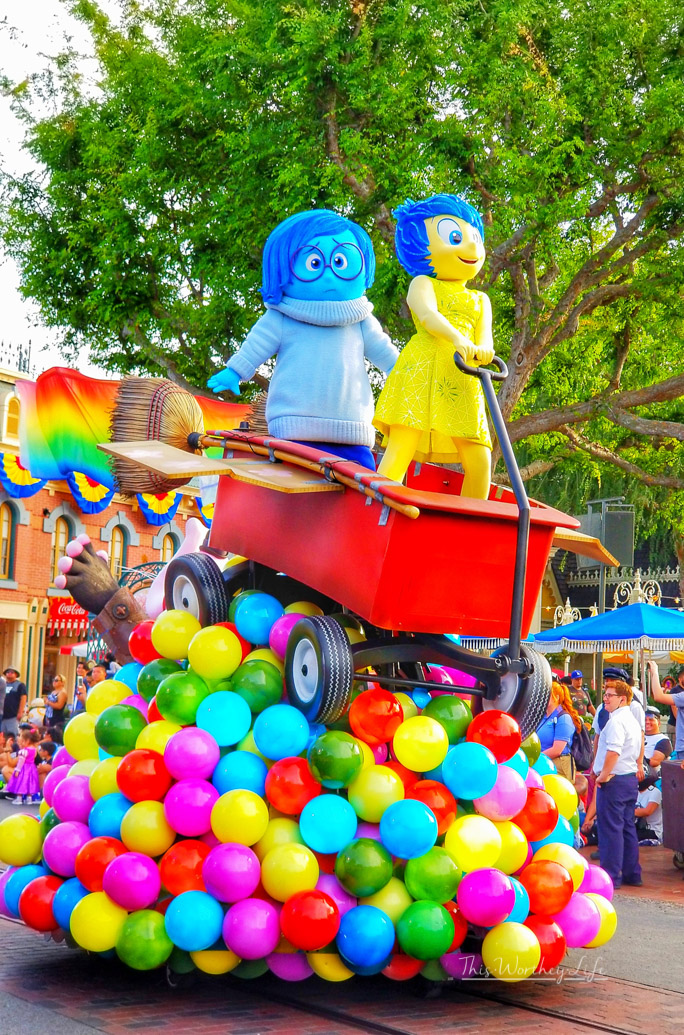 You will feel all nostalgia as Buzz, Woody, The Incredibles, Doug, Jessie, and the rest of our Pixar friends dance their way down Main street.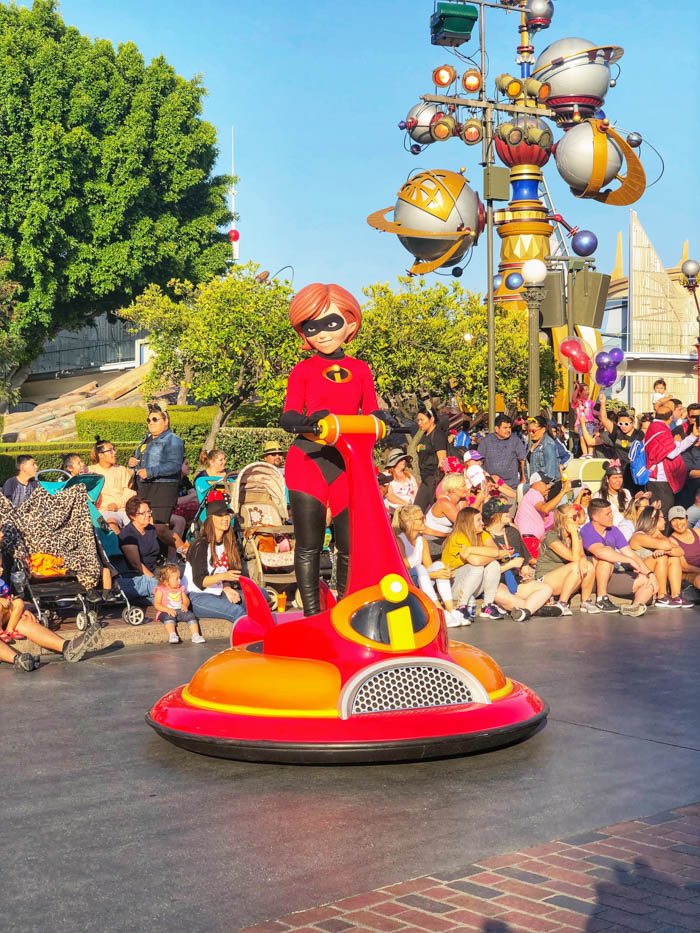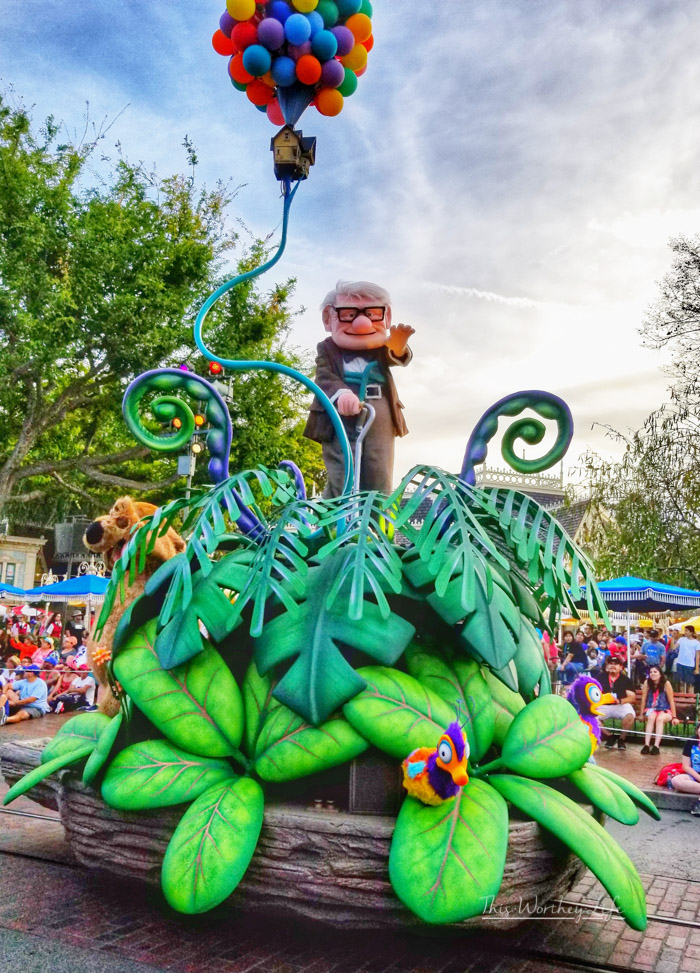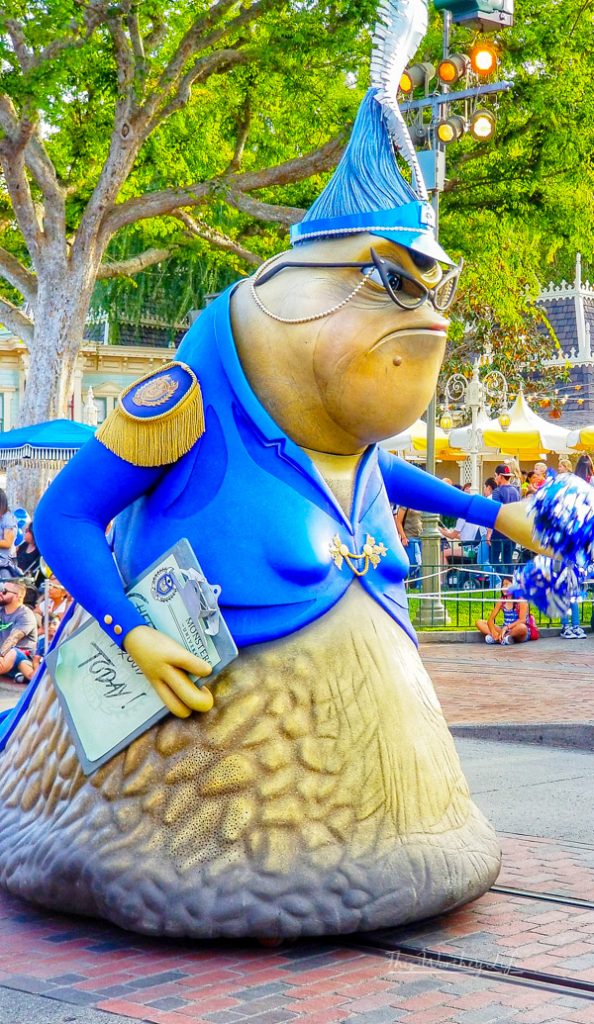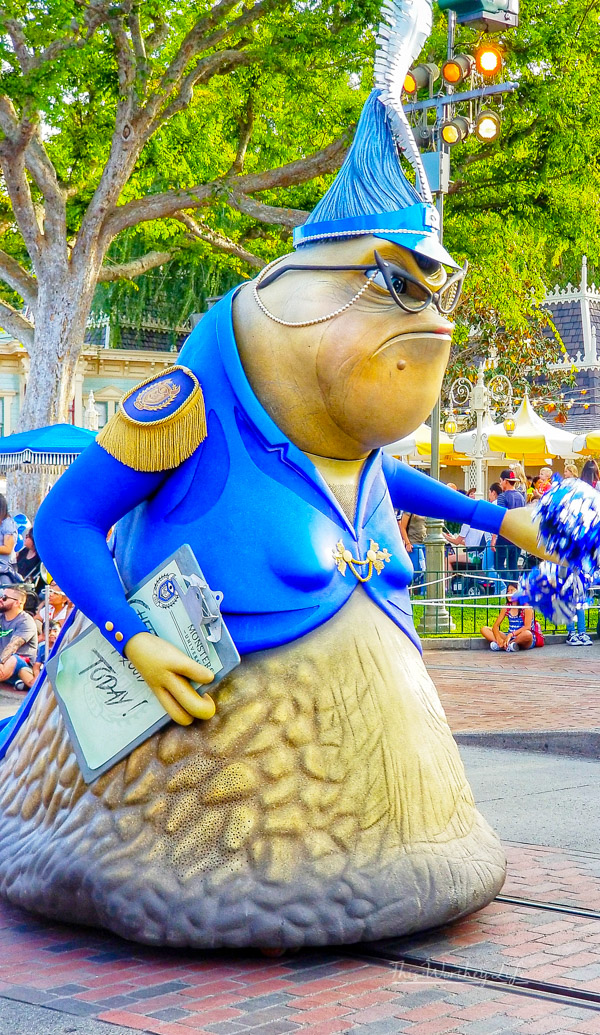 See what I mean? A ton of fun!
Another Pixar Fest experience you want to check-out is the Together Forever-A Pixar Nighttime Spectacular. I was all in my feelings as I watched the characters I watched with my children fly across the screen. Join friends from Disney·Pixar films on an emotional journey filled with dazzling projections, pyrotechnics, and music from the movies.
Yes, this show will give you all the feels as "Remember Me," "You Got a Friend in Me," and other popular Pixar themed songs are played to the tune of dazzling fireworks.
If you have time to see another nighttime show, hop over to California Adventure Park and watch Paint the Night Parade. Dare to be dazzled by one million brilliant lights, popular Disney pals and a brand-new float featuring The Incredibles.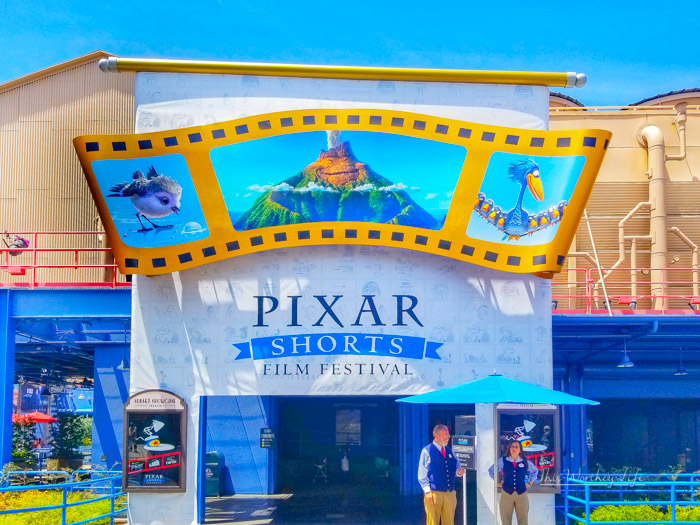 Other things to see + do during Pixar Fest
If you have younger kids, they will want to see the Pixar characters found in Pixar Pier (California Adventure Park)
In Hollywood Land (California Adventure Park), you can watch three Pixar short films.
Spend time making your way to each park trying Pixar themed food. You only are going to be able to enjoy all of this for a short time, so take it all in!
And don't forget to stop by the stores to pick up Pixar Fest Merch!
If you have another day in Anaheim, spend time in Downtown Disney. Pixar fun expands to Downtown Disney with colorful Pixar-inspired topiaries in six different locations, plus a variety of Pixar-themed treats at Marceline's Confectionery.
Try a Pixar Fest Churro! New churro flavors, including the "Coco"-inspired Coco Churro (Frontierland churro cart) and the "Up"-inspired multi-colored fruity churro with lemon sugar (Main Street, U.S.A. churro cart). You can also find Pineapple, Blue, and other colorful churros all over Disneyland and California Adventure Park.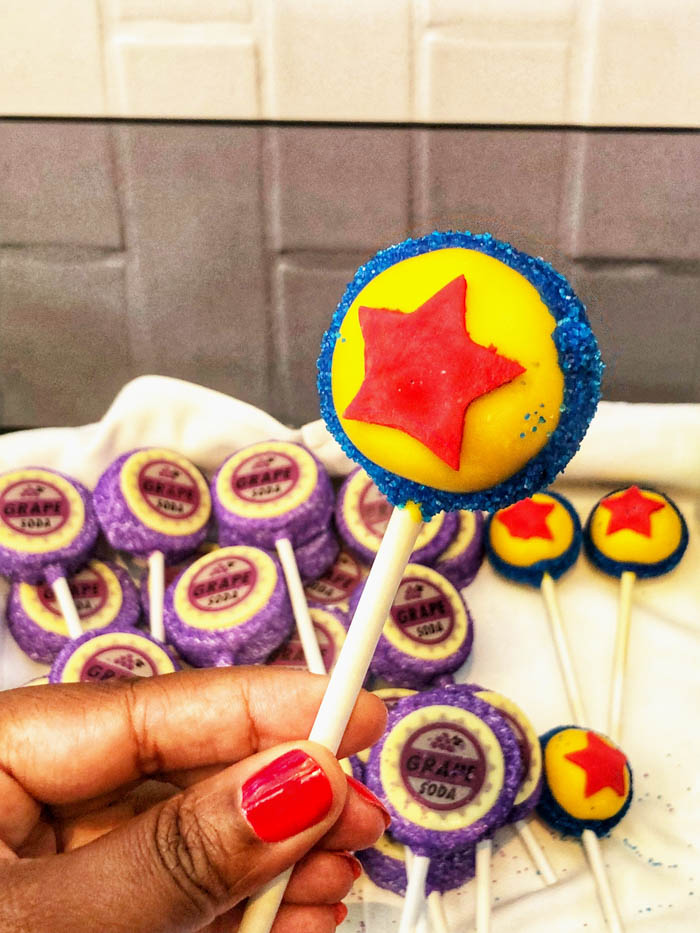 Pixar Fest is only at Disneyland and California Adventure Park until September 3rd, 2018. So start planning your trip now, and purchase your Disney tickets today! Also, if you're looking for the best places to stay in Anaheim, try an Anaheim Vacation House. Best way to save money and have room for the entire family.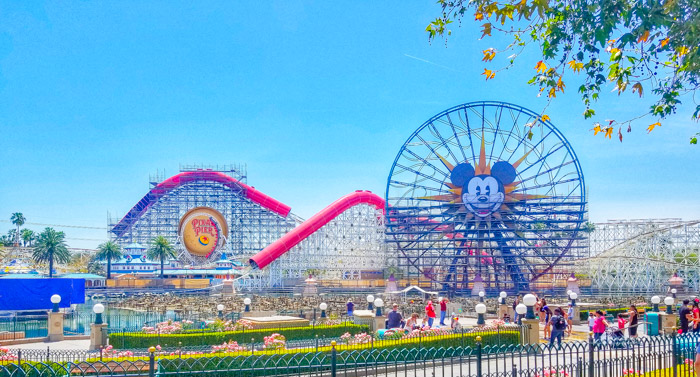 New attractions coming to Pixar Pier
Pixar Pier has been under construction for a bit, with exciting new things jumping off on June 23rd. This summer, discover a Whimsical Boardwalk where Pixar Stories and characters come to life! And with Incredibles 2 out in theaters by that point, these rides will be a huge hit.
Incredicoaster- hop aboard for a thrilling coaster adventure with the Incredibles
Newly-rethemed Pixar-Pal-Around
Toy Story Midway Mania (this ride is open now, and it's so much fun!)
New treats, like Jack-Jack Cookie Num Nums
With all these incredible things happening, it's a great time to plan a trip to Anaheim, California to enjoy all of these experiences.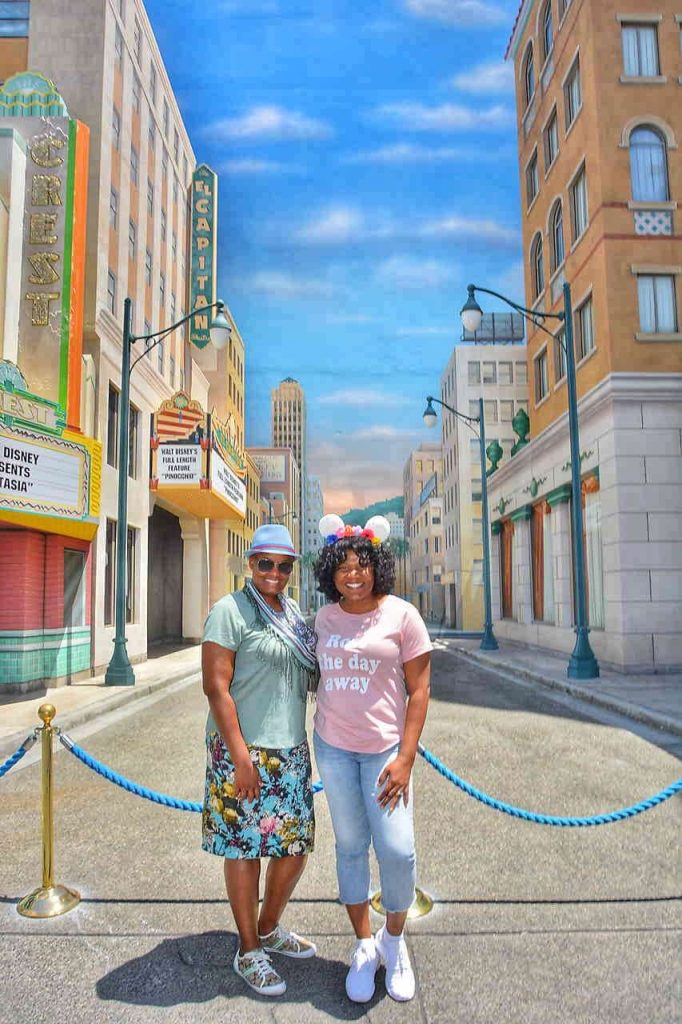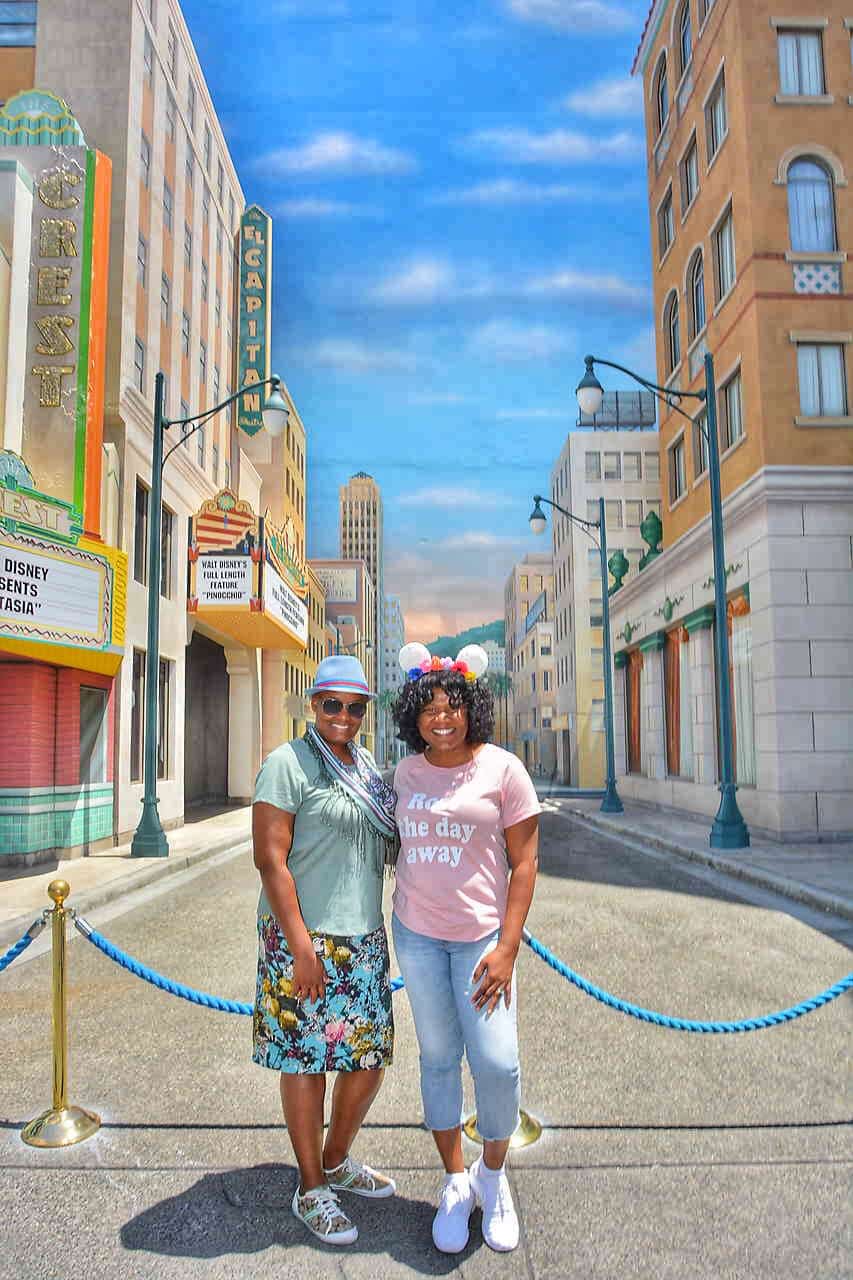 Going to Disneyland isn't just for the kids! Adults can have all types of fun at Disneyland, and it's a great spot for a girls getaway as well.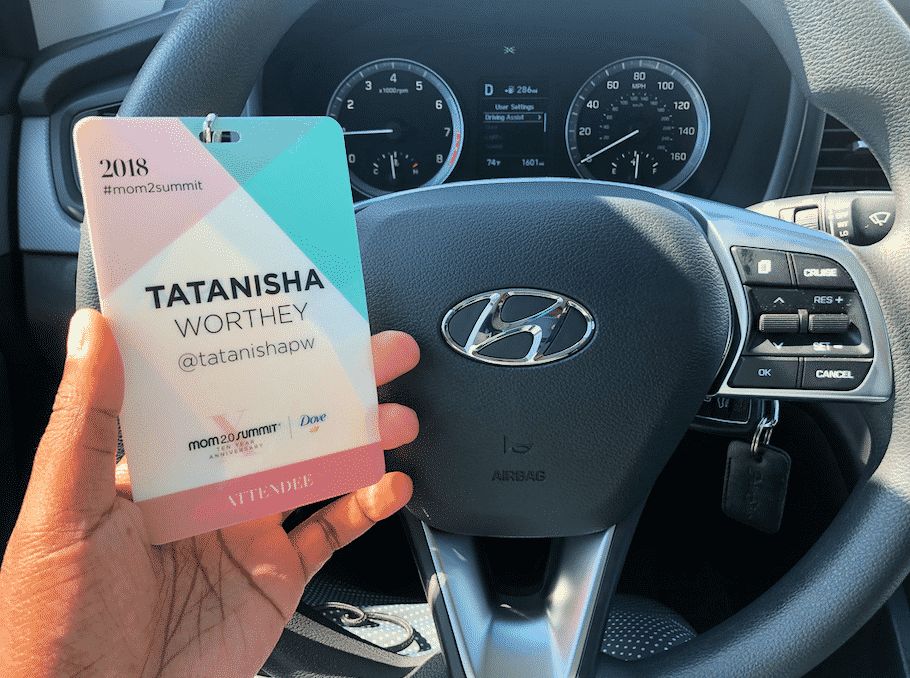 While in LA for the Mom 2.0 Conference (an excellent conference for parenting bloggers), I decided to stay a few extra days to make this a moms getaway trip with another blogger + friend, AnnMarie. After the conference, we spent a day at Disneyland and took some much-needed downtime.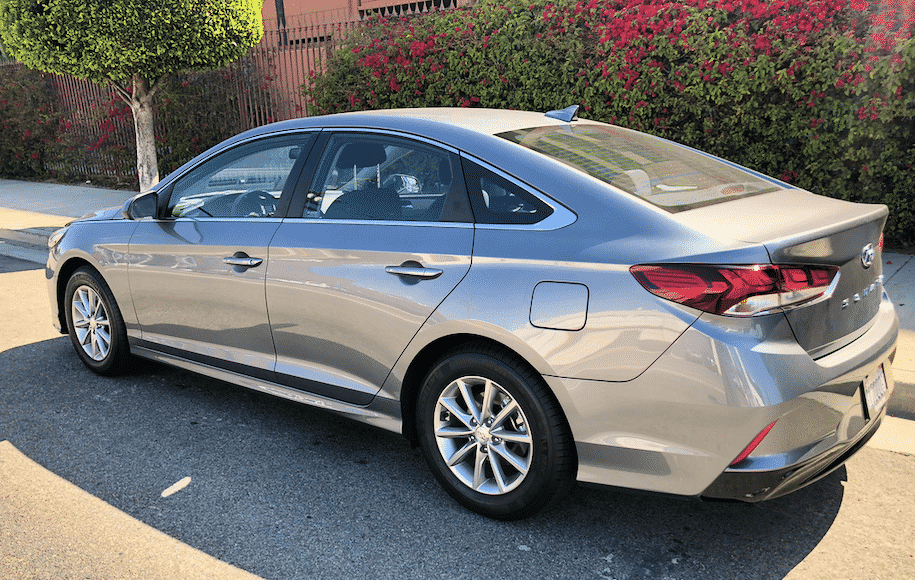 We were thankful to have the 2018 Hyundai Sonata Eco to get us all around the LA area. With higher gas prices, having a car that's great on gas is important! The Eco is a budget-friendly car that will get you 28 MPG in the city and 37 on the highway. With our driving mostly highway miles during our time in LA, we only used one tank of gas! Pretty impressive. You can learn more about the 2018 Hyundai Sonata Eco and see why it's a great car if you're on a budget!
Disclaimer: Thank you Hyundai for providing this vehicle during our time in LA!