Finally, after the long wait, "Incredibles 2" opens everywhere this weekend. I'm sharing my thoughts in this "Incredibles 2" movie review. Was it worth the wait? Is it okay for kids? Will my teens like it? Read below as I share my thoughts on Disney Pixar's "Incredibles 2" movie!
Incredibles 2 Movie Review
There's a saying that goes, "Good movies take a long time to make!" Would you agree with this statement? I don't think I would necessarily agree with this statement, and it's one I just made it up. But, good movies are worth the wait! And with high anticipation, Incredibles 2 opens everywhere this weekend! Just fresh off my Incredibles 2 press junket, where I interviewed some pretty incredible people such as, the great Samuel L. Jackson, Holly Hunter, Craig T. Nelson, the creator, and director of Pixar's Short Film, Bao, and the list goes on and on (more interviews are coming next week!)
Not familiar with Incredibles 2? Here's a synopsis of the movie!
In "Incredibles 2," Helen (voice of Holly Hunter) is called on to lead a campaign to bring Supers back, while Bob (voice of Craig T. Nelson) navigates the day-to-day heroics of "normal" life at home with Violet (voice of Sarah Vowell), Dash (voice of Huck Milner) and baby Jack-Jack—whose superpowers are about to be discovered. Their mission is derailed, however, when a new villain emerges with a brilliant and dangerous plot that threatens everything. But the Parrs don't shy away from a challenge, especially with Frozone (voice of Samuel L. Jackson) by their side. That's what makes this family so Incredible.
Was Incredibles 2 worth the 14-year wait?
Well, in all honesty, no. It's good, but seriously guys, waiting 14 years for this? While I don't think it's worth the wait, I do think it's GOOD! It's INCREDIBLE! It's funny, family friendly, a lot of action, and you will fall in love with the Parr family all over again. Overall, I think the plot could have been stronger. Once the movie started rolling, it became pretty easy to figure out the "bad guy." Derrick leaned over and asked me, is so-and-so the bad guy? I wanted to tell him he was right, but said, "just wait and see!" And once the "bad guy" was revealed, I heard the twins say, "I knew it!" So yeah, that part of the story-line could have been stronger. However, since I love Mr. Incredible, ElastiGirl, Edna Mode, Frozone, Jack-Jack, Dash, and Violet, I'm willing to overlook that part and enjoy the movie for what it is- a fun, summer, family-friendly film!
When I say the sequel picks right up after the first Incredibles movie, it really does. So, since it's been a while. Dust off Incredibles, and have a family movie night. And if you've lost your copy, you can rent or buy one here.
Is Incredibles 2 okay for young kids?
Well, this will depend on the age of your kids and how they react to scary scenes and violence. There is a scene where the Screenslaver fights ElastiGirl and they go back and forth. Then there is another scene that flashes back on a robber shooting an old guy. I believe there was one swear word. It's rated PG-13. Besides those few moments of "violence" (and I say this loosely because everyone's interpretations of violence seem to be different), the movie stays in a place Disney and Pixar are known for- fun and family friendly.
Will teens like Incredibles 2?
Well, based on the laughter from my teens and tween last night, YES! My twins watched the first Incredibles movie when they were babies. They are 15, so yeah.. 14 years in the making for this one! They all loved it and thought it was good. The tween is going to see it again with friends this weekend. So yes, tweens and teens want to see Incredibles 2.
Who steals the show in Incredibles 2?
Hands down Jack-Jack. I'm not going to share all the reasons why (spoilers!), but in the first Incredibles movie, we see some of Jack-Jack's powers. Well, they are on full display in Incredibles 2, and he has some hilarious scenes. And of course, his laugh just makes you smile. Edna Mode is another one I still adore in this sequel. She's classy, a straight-shooter, and makes a discovery of her own. After watching Incredibles 2 for the second time, I have to say I also LOVEd Dash. He's a little older now (and voiced by a new actor stay tuned for that interview next week). But Jack-Jack wins! He's adorable, full of life, and with his super-powers, he's ready to take on the world! Let me know your favorite character after you see the movie!
My thoughts on Incredibles 2 summed up in these talking points.
I LOVED the role reversal of Elastigirl and Mr. Incredible! Elastigirl has been living in Mr. Incredible's shadow for a long time. While he got to go out and be the hero, she was at home with the kids full-time. Sure, nothing's wrong with being a stay-at-home mom, but at some point, every mom was someone else before they had kids. They had a career; they had a hobby, they enjoyed doing things by themselves, self-discovery, self-care, solo traveling, and the list goes on and on. Holly said it best in our interview with her and Craig, "It's fantastic and delightful to see Elastigirl living up to this gift that she has without any apology. She just is going for it and losing herself in it, which is a beautiful thing. I think also for mothers; it's great for a mother to be able to be fully engaged in something that has nothing to do with parenting. It's difficult for all of us to give ourselves license to do this." This right here sums up how Elastigirl feels as she steps outside of Mr. Incredible's shadow, drops her apron, and gets to rediscover WHO she is as just Helen/Elastigirl. I love how Brad Bird (Director) put this as the forefront theme of the movie. This speaks to every mom and woman, discover who you are- do something for YOU. Don't think you have to choose between being a mom, a sister, a friend, a wife, and yourself. You can do both, but just remember who YOU are and don't lose yourself in another role.
Disney Pixar delivers on another incredible job of putting together this movie. The action, the visuals, new additions to the cast, and the overall themes of the movie are great.
While I would love to see an actual character for Honey, Frozone's wife, I loved that she still got a small snippet in Incredibles 2. Their lines crack me up because it's so relatable.
There was also a small cameo by Usher. He plays the Limo Driver dropping off Frozone, Mr. Incredible, and Elastigirl.
I also love that they take a crack at common core. As parents, we can relate to this, because, "who changed math? Math is math!"
Also, be there on time to catch the short film that plays before the movie, Bao. It's adorable and you can read more of my thoughts and interview with the director!
Now, let's hope we don't have to wait another 14 years for Incredibles 3. As Craig T. Nelson puts it, "I was looking forward to kinda doing, the rest home version!" LOL
Buy your tickets for Incredibles 2 and plan to see it this weekend!
Have you seen the movie? Find all the quotes from Incredibles 2 and best one-liners here.
Get in on the incredible action happening at Disneyland and California Adventure Park during Pixar Fest!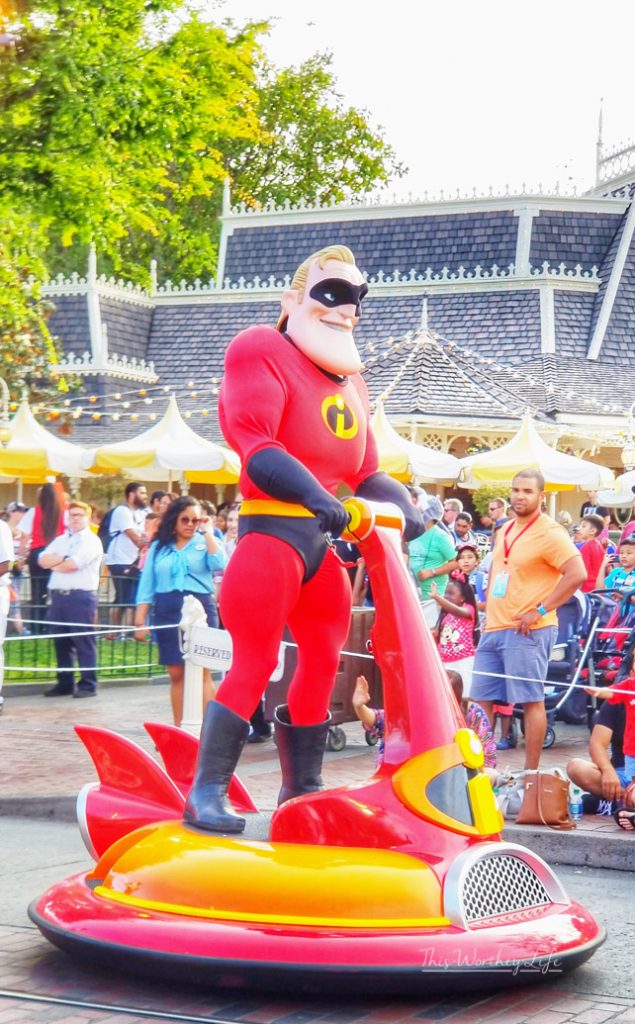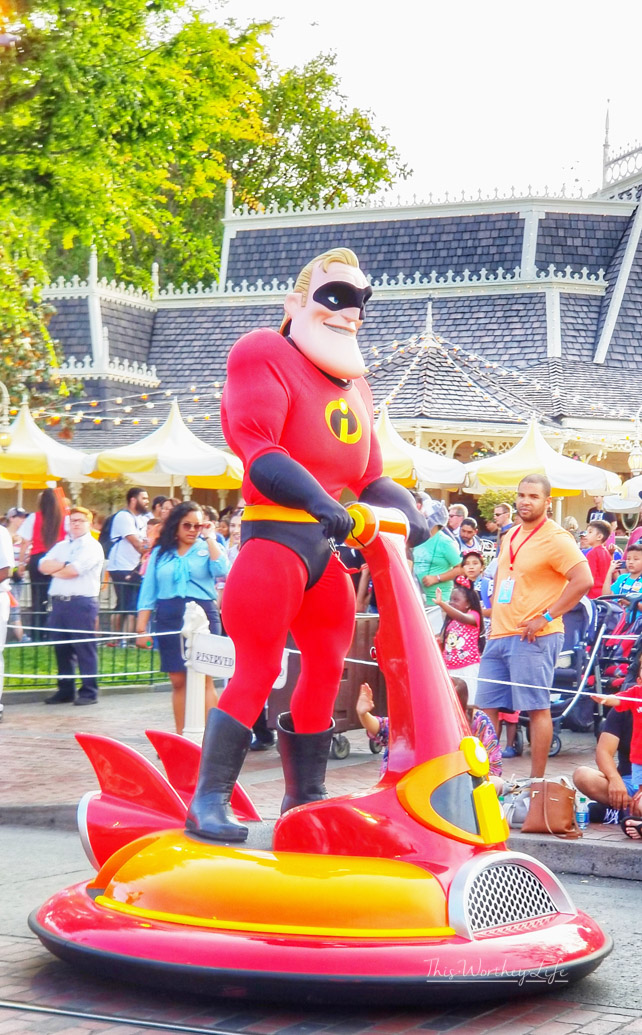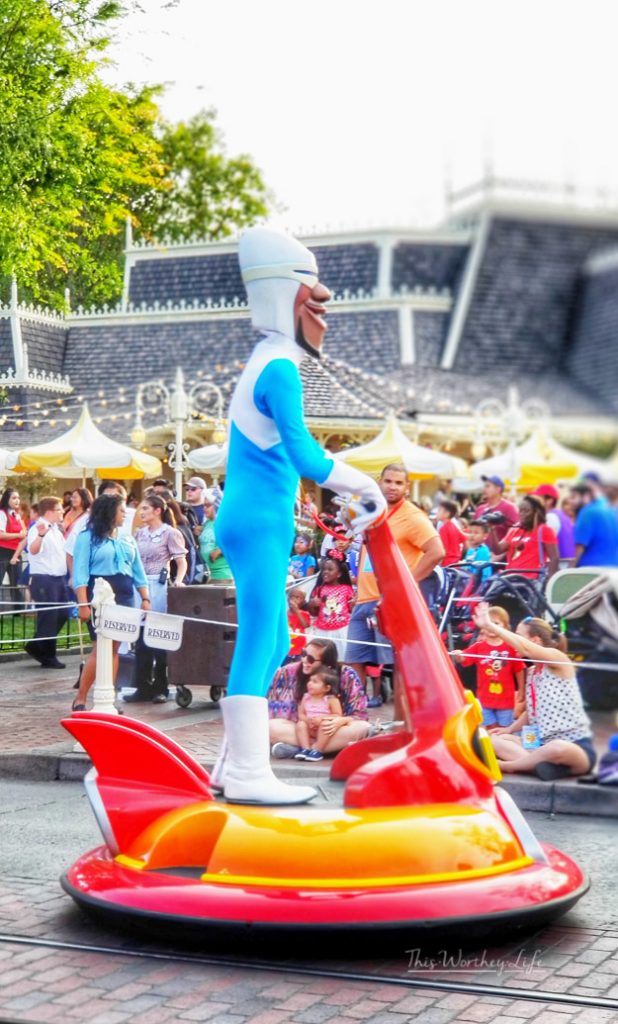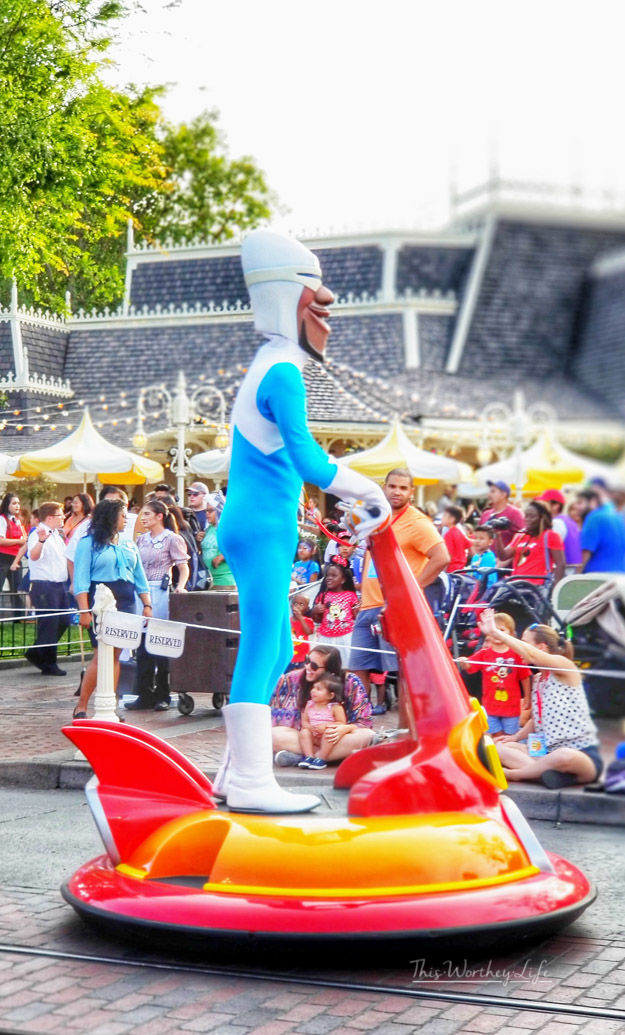 Catch a sneak peek here: