Are you looking for the pot of gold at the end of the rainbow? Even if you aren't, this free St. Patrick's Day activity sheet is tons of fun.
While made for kids, I found it to be a fun little way to spend a few minutes of my day relaxing.
Word searches, simple mazes, coloring, and bright colors make this a favorite for having on hand this St. Patrick's Day.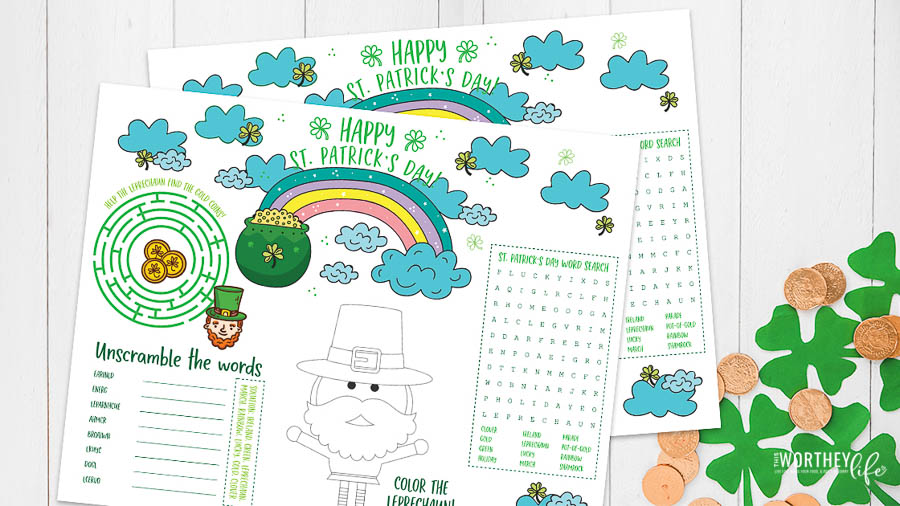 St. Patrick's Day Activity Sheet for Kids
St. Patrick's Day is just around the corner! Are you ready to celebrate?
It's simple, fun, full of color, and doesn't require a ton of planning ahead.
Sure, I like to add some decor to our home and have some fun food on hand, but there is so much less pressure on this day than on other holidays. As far as easy holidays go – St. Patrick's Day is a winner.
Whether you have young children at home, or just want something to relax doing on your own, this St. Patrick's day activity sheet is a great download.
I love the addition of the word search and the word unscramble. Younger kids will enjoy the chance to color their own leprechaun, and everyone loves a simple maze! This is a super fun addition to your day.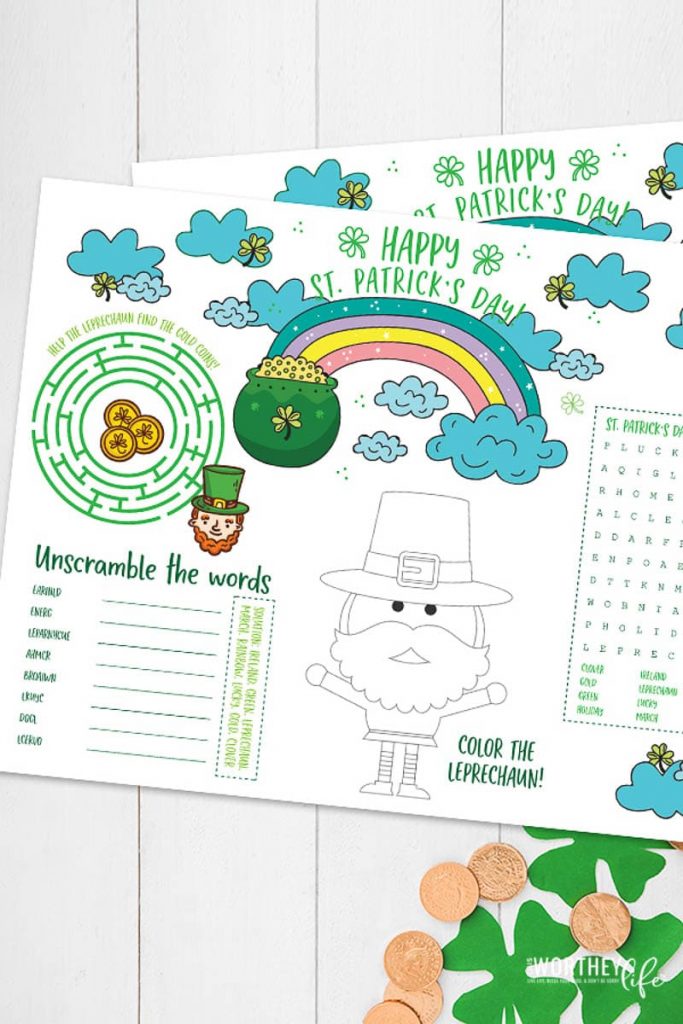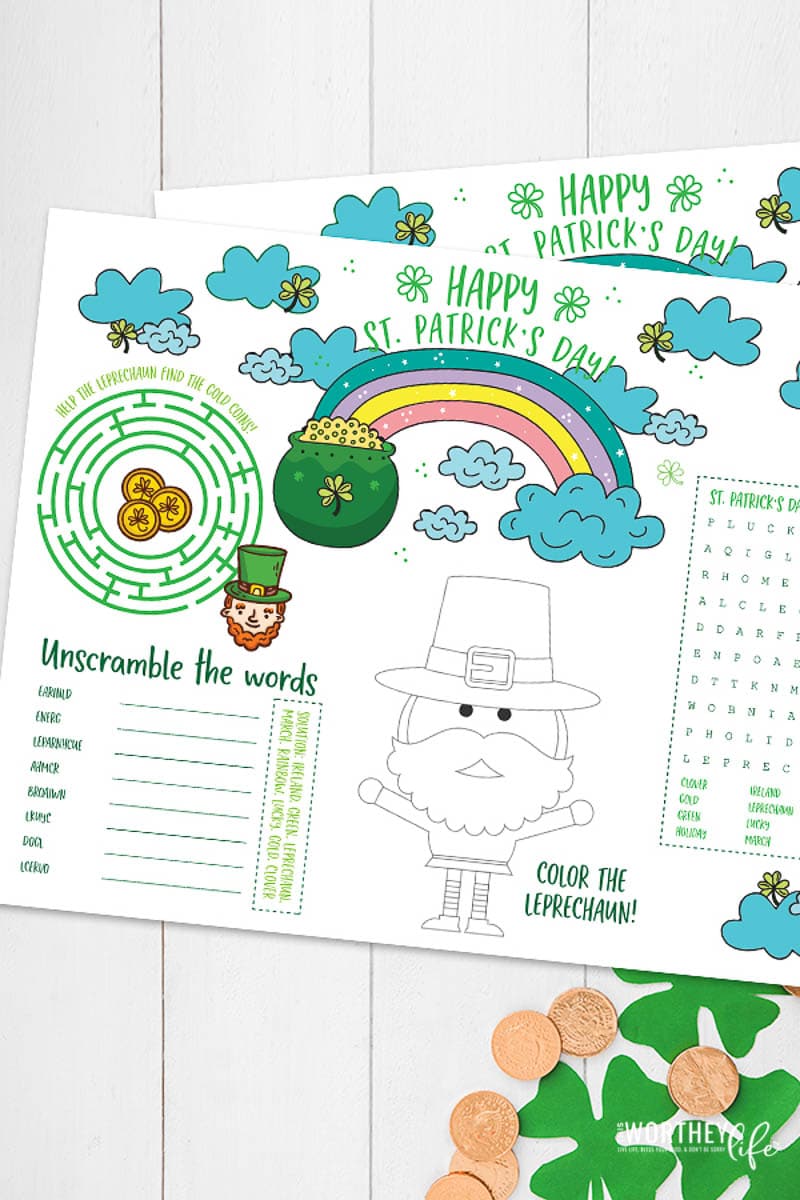 Download St. Patrick's Day activity sheet
I recommend grabbing a few copies of this to keep on hand right now, then saving this for later to print year after year. You may even want to print and laminate a copy of this St. Patrick's Day printable and give it to younger kids with a dry erase marker for them to work on it multiple times until they find all of the words on the lists.
Download the printable HERE or by clicking on the image below!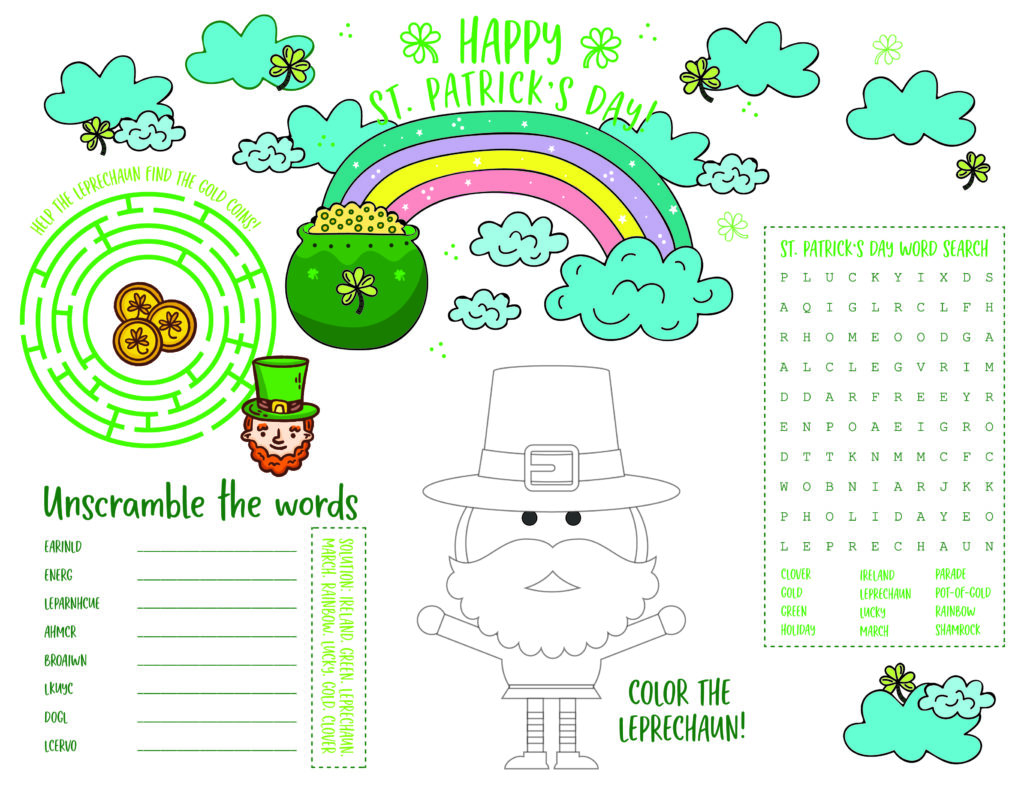 More St. Patrick's Day Ideas
We always enjoy an excuse to have a little party or gathering with friends and family.
Of course, even though St. Patrick's Day is widely recognized, it isn't really a holiday where people get a day off from work.
So, since this is in the middle of the week, often our parties are just with us at home, or on the weekend with friends.
When we celebrate, we love having great food, fun activities, and of course, all the best decorations.
Below are some of my favorite ways to make St. Patrick's Day tons of fun!