You're going to love these St. Patrick's Fun printable activities, fun for the whole family!
If you're ready for some simple ideas the whole family can do, don't miss out on this.
Just print and let the fun get started.
Check out my 15 Great St. Patrick's Day Crafts For Kids for even more holiday activity ideas.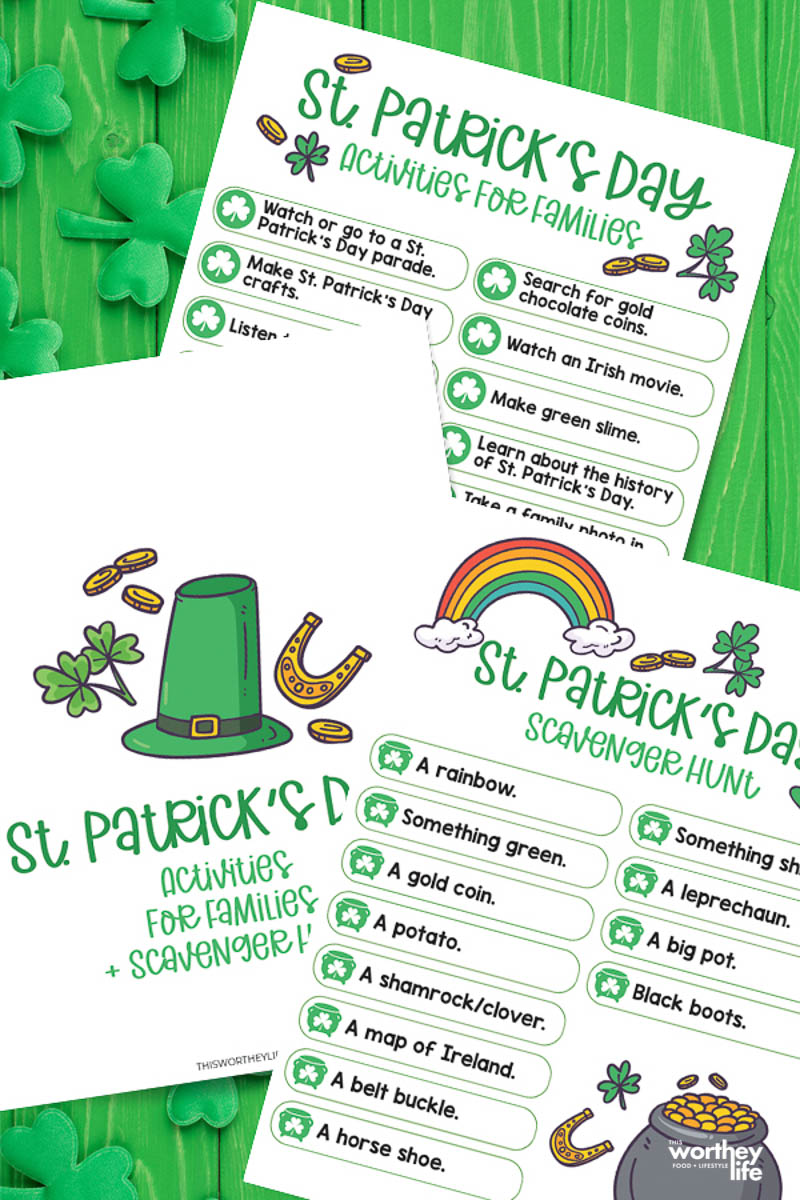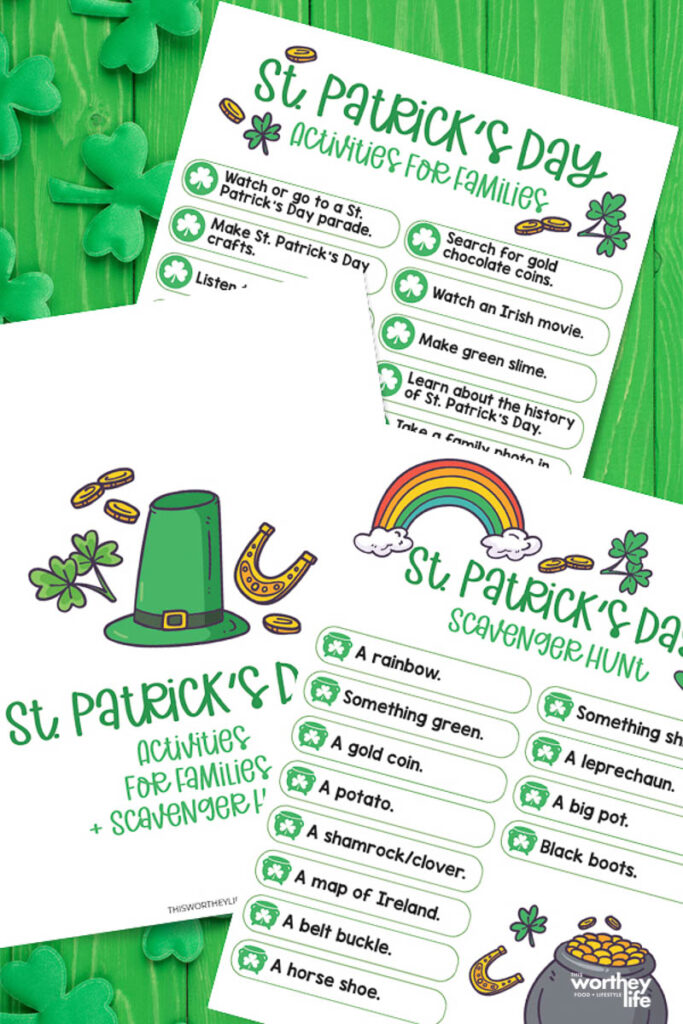 St. Patrick's Fun for the Family
If you're looking for a fun way to spend time with the family, a St. Patrick's Day scavenger hunt is just what you need.
Not only is this a holiday activity idea for all ages, but it's a simple way to get everyone on board easily.
Since St. Patrick's Day is all about green and luck, why not see who has some actual luck in their bones? The fun part about this scavenger hunt is it's good for a person to play on their own or to pair up as teams.
Even if someone isn't old enough to read the clues, they can be a part of the team that has everyone running around and having a blast!
How to Use This Scavenger Hunt
I've made it super simple for you to start playing right away. This means you can see who is the fastest at finding all the items on the list in the quickest amount of time!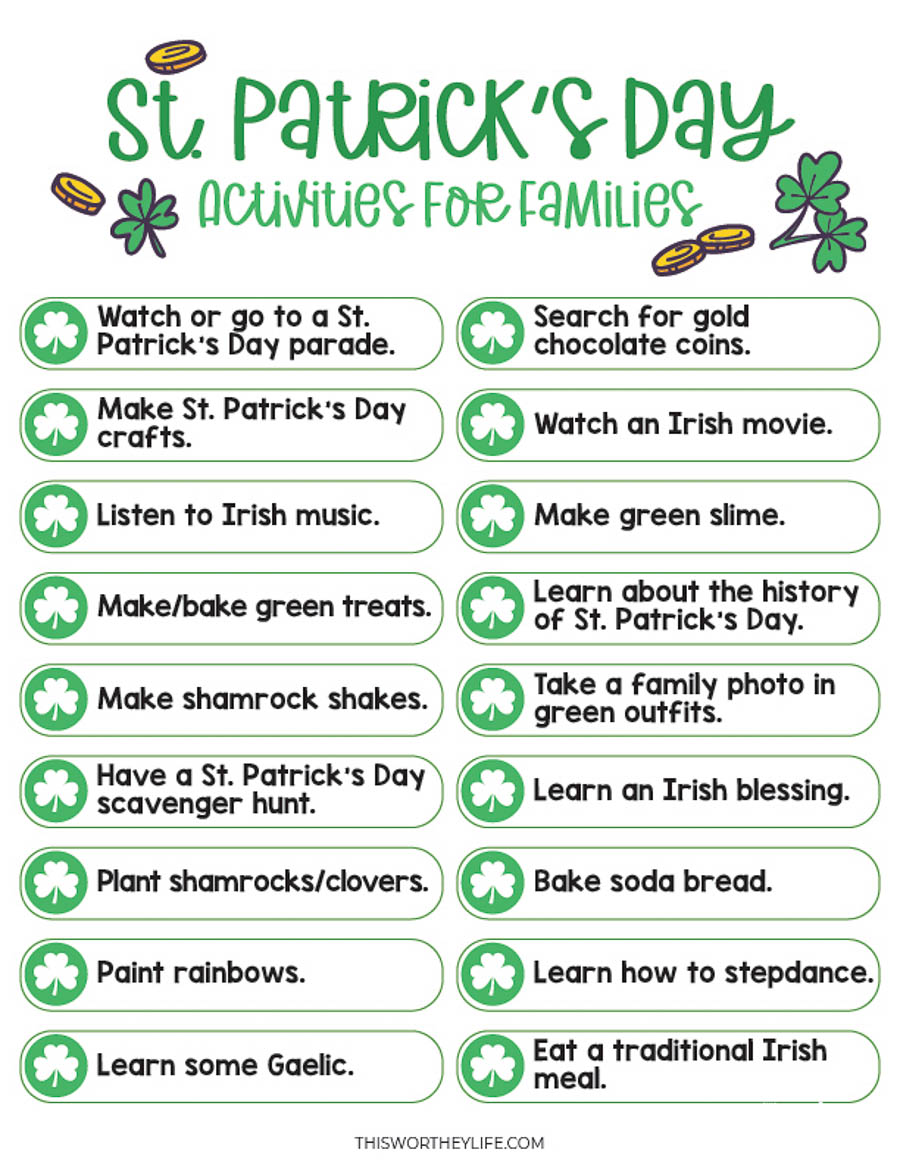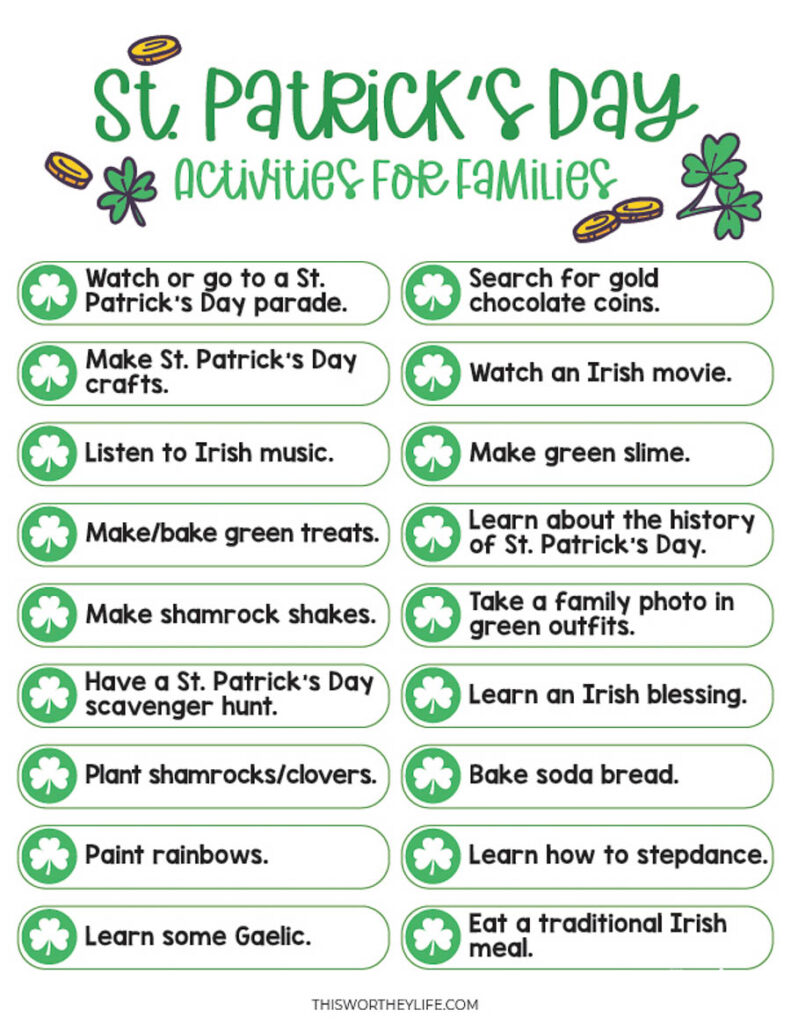 Is there a winner in scavenger hunts?
You bet! The easiest way to find a winner is to have the person find all the things on the list!
Since some of these items are hard to grab and bring back, using a cell phone to take pictures of the items for proof is such a simple and fun idea.
Don't forget to grab your free Fun Scavenger Hunt Below!
It's as easy as printing and getting started – Trust me on this one, the kids are going to enjoy it!
The family-friendly race is on to see who can find the most items on the list! Who will win? It's going to be a surprise up to the very end!
More St. Patrick's Day Activities and Fun Ideas