With an official opening date Star Wars: Galaxy's Edge is somehow more real. It's actually going to happen. I'm sharing details on Galaxy's Edge opening date for both park + things you should know!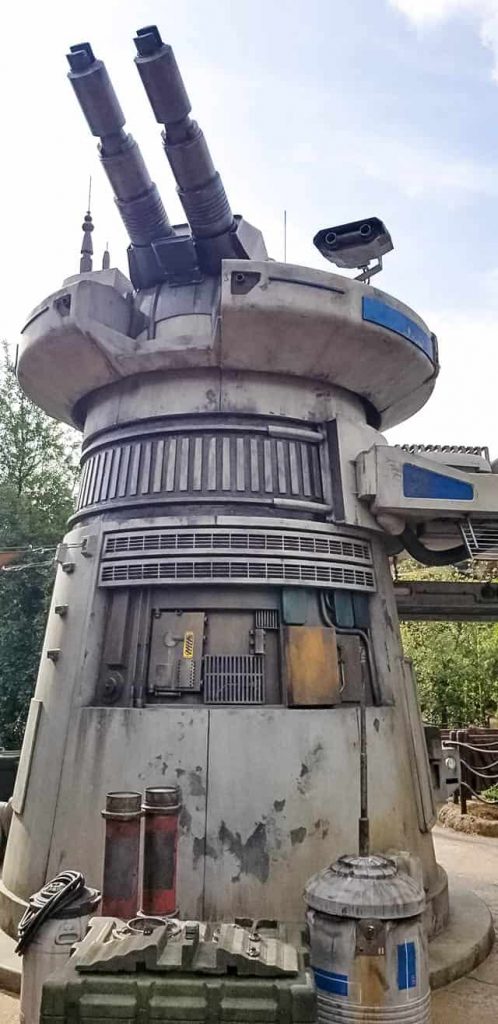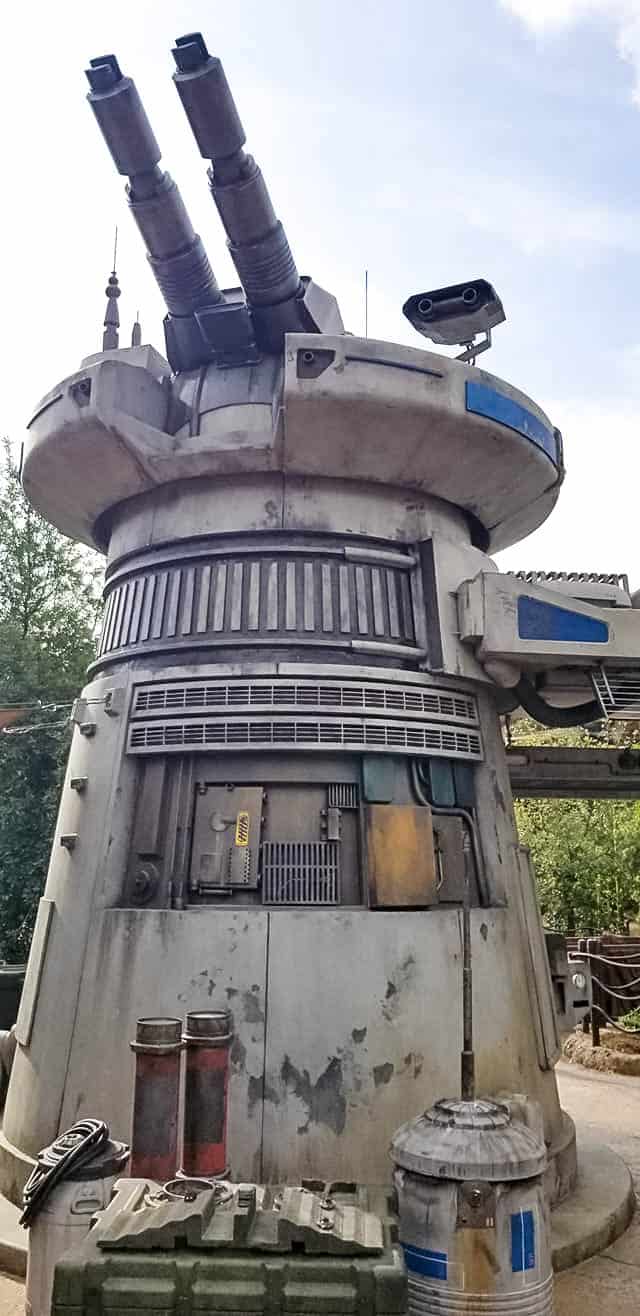 Galaxy's Edge Opening Date and Details for Both Parks
With an official opening date Star Wars: Galaxy's Edge is somehow more real. Black Spire Outpost is officially a real place in Star Wars lore and we will be able to visit it on planet Batuu within a few weeks. We have long known that this new Star Wars land will be fully immersive and make guests a part of the Star Wars story; but the new expansions at Disneyland and Hollywood Studios have been shrouded in a great deal of mystery, despite the poking and prodding of internet investigators. Now that we have official opening dates more information has rolled out and I now have a huge update with new Star Wars news to share! Here is what you can expect to see when you visit Batuu on your next Disney vacation.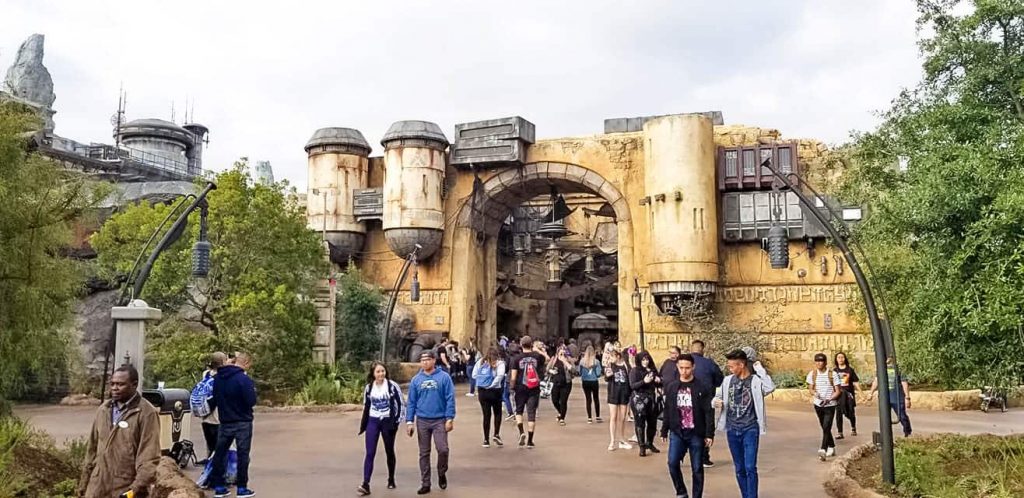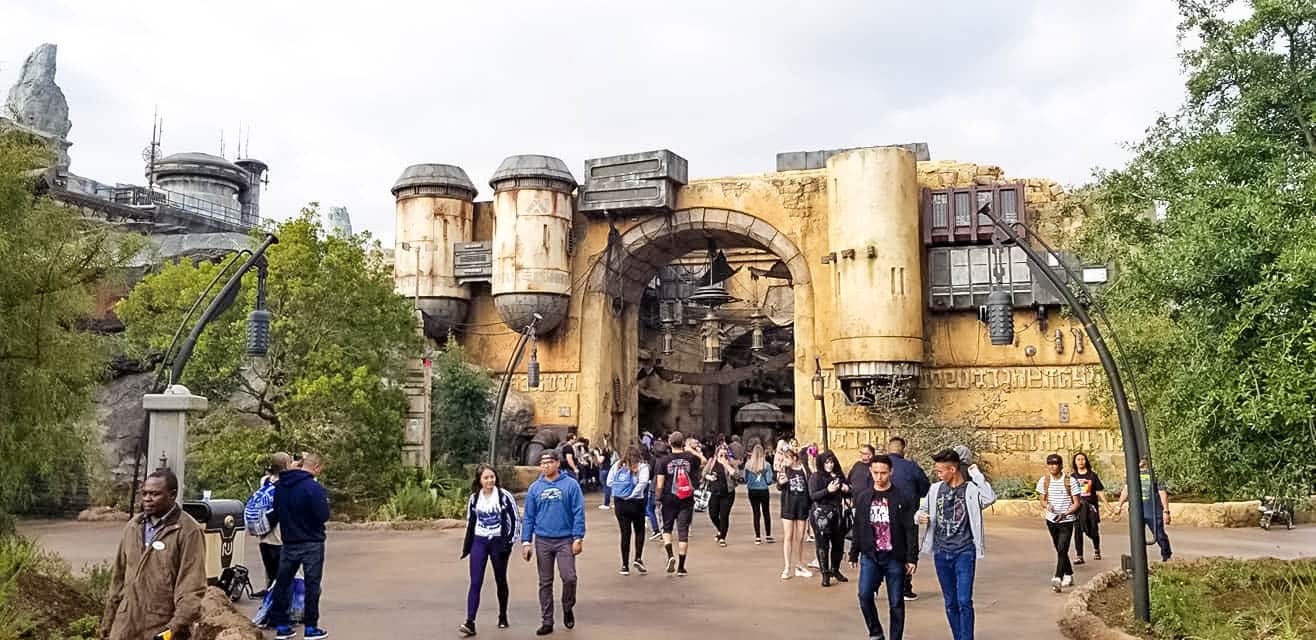 Admission into Star Wars Galaxy's Edge
The first thing we now know is that this experience will be different from past openings. Disney was resuscitating a dead franchise when it opened Pandora in 2017 and the crowd turnout for Flight of Passage was unpredictably intense. since the interactive element is so crucial to the success of playing out the Star Wars story, capacity is limited and admission to that section of the parks will be intensely monitored. Disneyland is employing a no-cost reservation system for admission into the new Star Wars land. So far the same is not true in Walt Disney World.
At Disneyland Galaxy's Edge opens May 31. It opens August 29, at Walt Disney World. All of the food and shopping will be available on opening day in addition to the highly anticipated attraction Millennium Falcon: Smuggler's Run. In this attraction Mission Space and Star Tours like simulation combine with real-time controls. Using new technology developed at Lucasfilm guests are able to experience piloting the Millennium Falcon. Plus, your success on the mission will follow you as word spreads throughout Black Spire.
Rise of the Resistance
One attraction that will not open with the rest of Galaxy's Edge in either park is Rise of the Resistance. An official opening date has not yet been released for this ride. The attraction is supposed to be an epic experience that rolls four rides into one. It's rumored to be the longest running Disney attraction at 28 minutes long. the story played out involves you embroiled in a galactic civil war. Reasons for the delay could be intentional staggering to keep the new area from overloading. However, it could also mean that the ride contains spoilers for episode 9 which is expected out at the end of this year.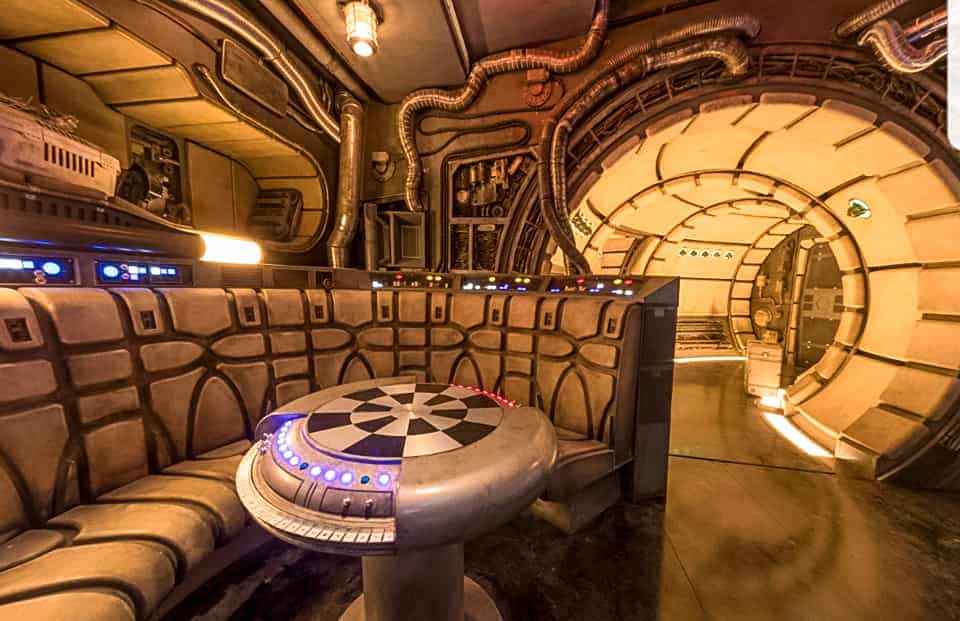 Star Wars Galaxy's Edge Dining
Docking Bay 7 is an eating area inside a functioning hangar. The star kitchen will be a sort of galactic food truck that features exotic fare presented in a unique and otherworldly way. The theming with Star Wars Land is so intense that the names of the dishes will be unrecognizable to the layman. However, they are sure to taste like chicken…or beef or sustainable fish we are familiar with on Earth. There are also inspired by vegetarian options.
Rondo Roasters is another counter service food stand that will feature jerky and tacos. This street food will have a little bit of heat to it. As a huge foodie, and I already know how well Disneyland can bring the food, I can't wait to eat all the things in Galaxy's Edge.
Oga's Cantina
The cantina is the number one anticipated eatery in Star Wars: Galaxy's Edge. It's the quintessential Star Wars hangout for smugglers and the like. a droid DJ will provide the music rather than a live band.
Milk Stand
More like a milk shake. This is the place to go for blue or green milk, that is surprisingly more delicious than it sounds. Both of these have been enjoyed by Luke Skywalker. He drank Blue Milk in A New Hope, and Green Milk in The Last Jedi.
Star Wars Galaxy's Edge Shopping
In addition to the awesome food options and the intense attractions, Disney will offer a unique shopping experience. You can build your own high-end lightsaber, or build a BB or R2 unit for yourself. High end merchandising like that available at Pandora is a departure from your usual Disney gift shop, but the experience of building your own high-quality toy will make this a one of a kind opportunity. You can even adopt an adorable plush at The Creature Stall.
I plan to visit Star Wars: Galaxy's Edge in Califonia in just a few weeks, and I can't wait to share more photos and updated information!
Find more things to do at Disneyland + California Adventure Park below:
Going To Disneyland | Taking Teens To Disneyland + California Adventure Park
5 Secret Things I Bet You Didn't Know About Disneyland
Exploring Disneyland Cars Land at Halloween Time
101 Southern California Vacation Family Activities
California Vacation: How We Saved BIG & Spent Under $3000