Don't miss out on these Succulent Free Printable Valentine's Tags!
They're the perfect way to give a unique gift to all your family and friends.
While chocolate and treats are fun for Valentine's Day, there's no denying that everyone loves a succulent gift, too!
Why not give the perfect gift this year for Valentine's Day and attach these free gift tags right to it?!
Check out our Free Valentine's Day Printables for more fun ideas and activities!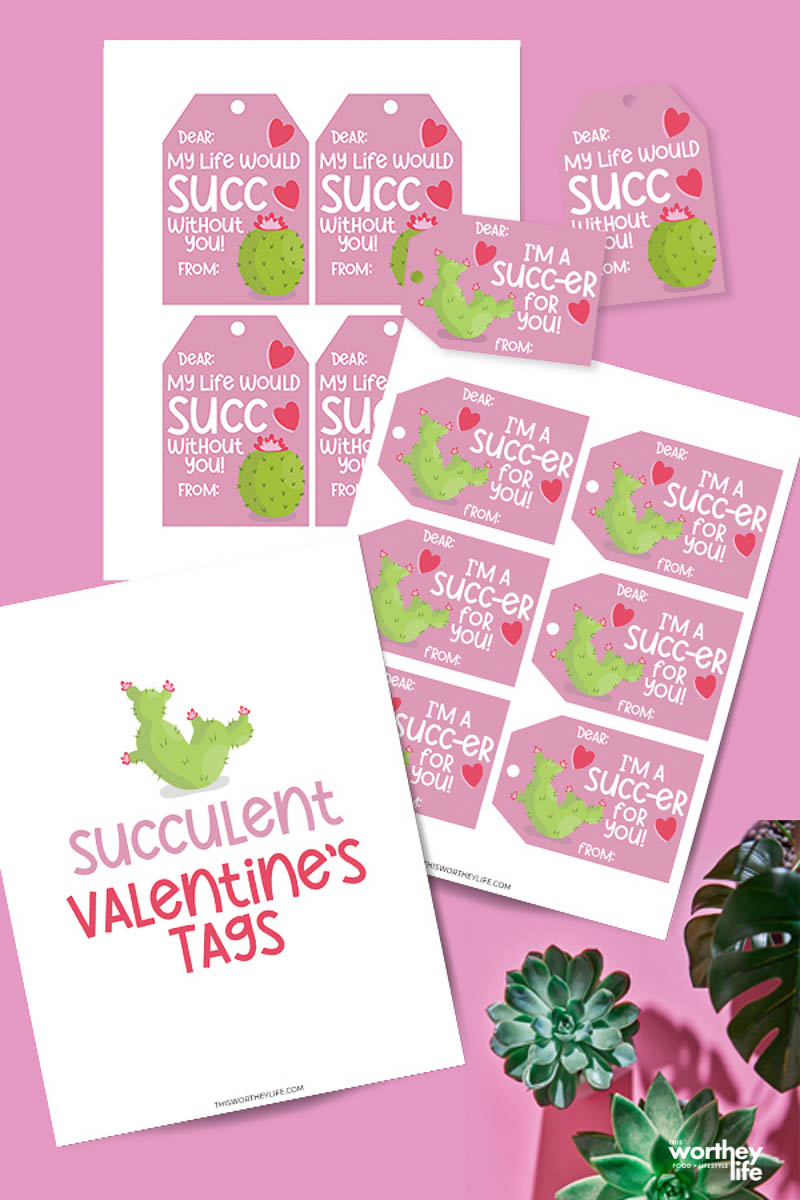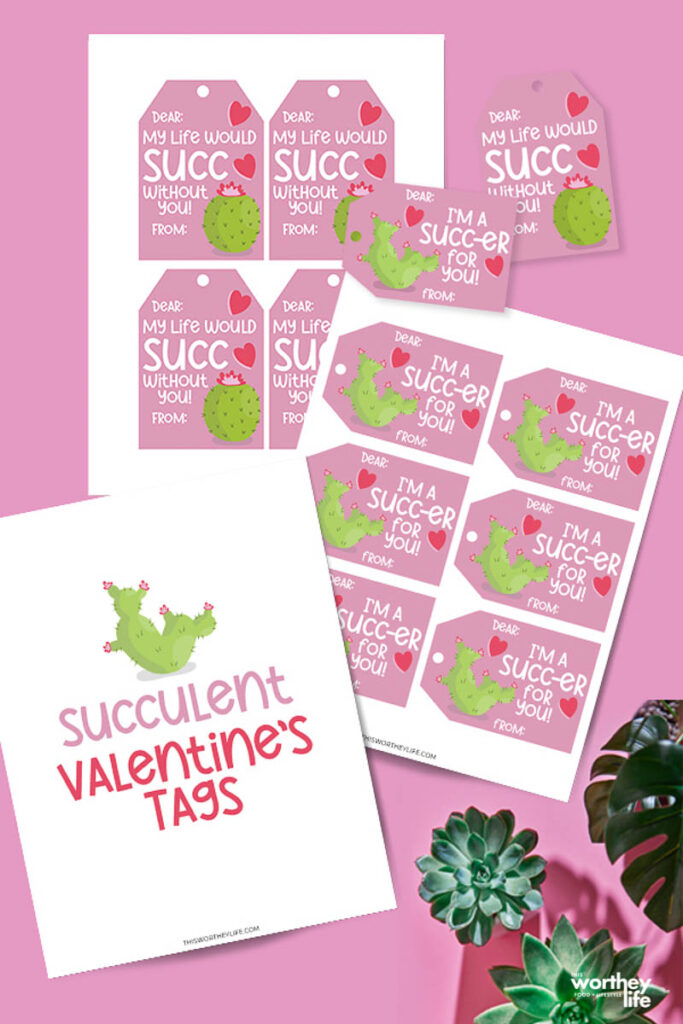 Succulent Free Printable Valentine's Tags
I'm a "succ-er" for puns, as you can tell. Not only that but I think we can all agree these cute succulent tags are too cute to pass up.
Instead of wracking your brain over and over on trying to find the ideal Valentine's tag idea, I've got the answer for you right here.
Swing by the store, pick up a succulent or two and attach these cute tags to the plant.
Or you can make your own succulent with our DIY Mini Potted Paper Cactus.
The process is crazy simple and you'll be prepped and ready for Valentine's Day in no time at all.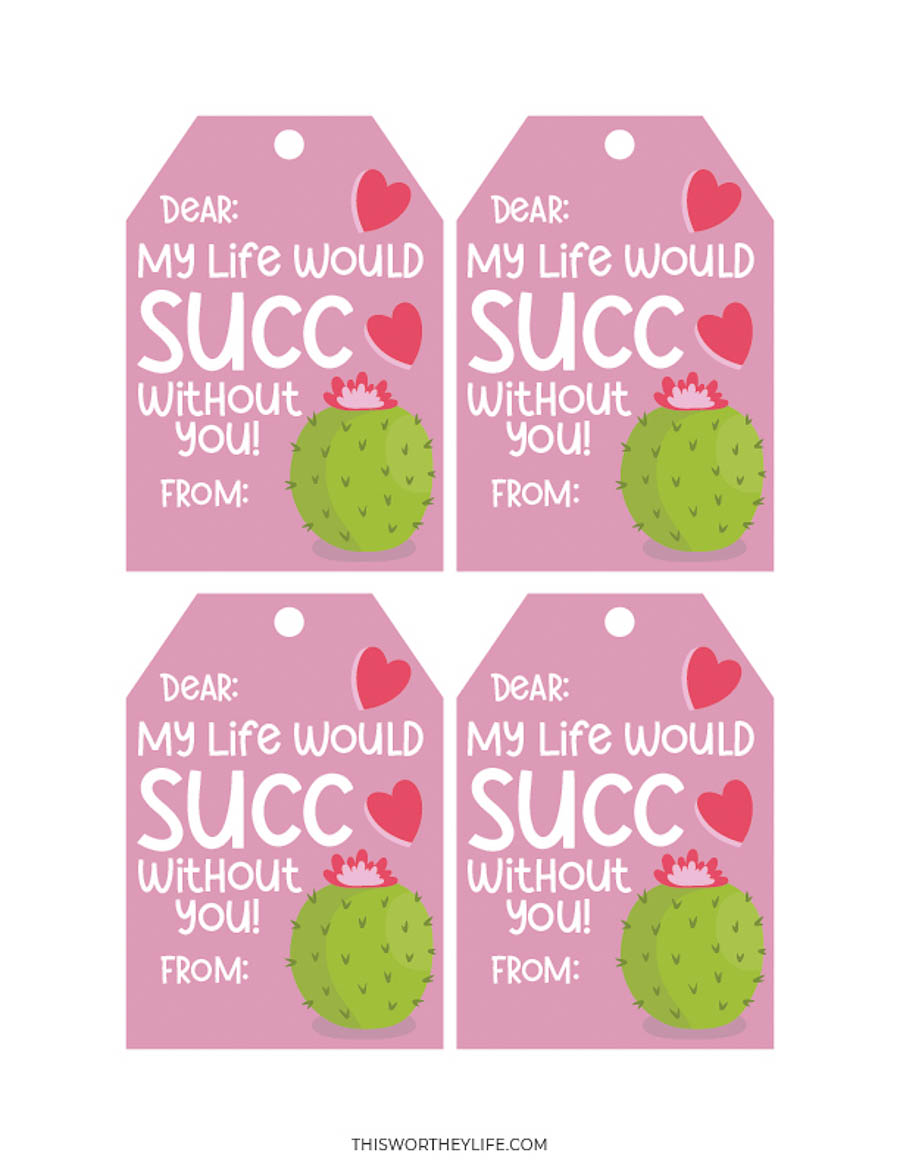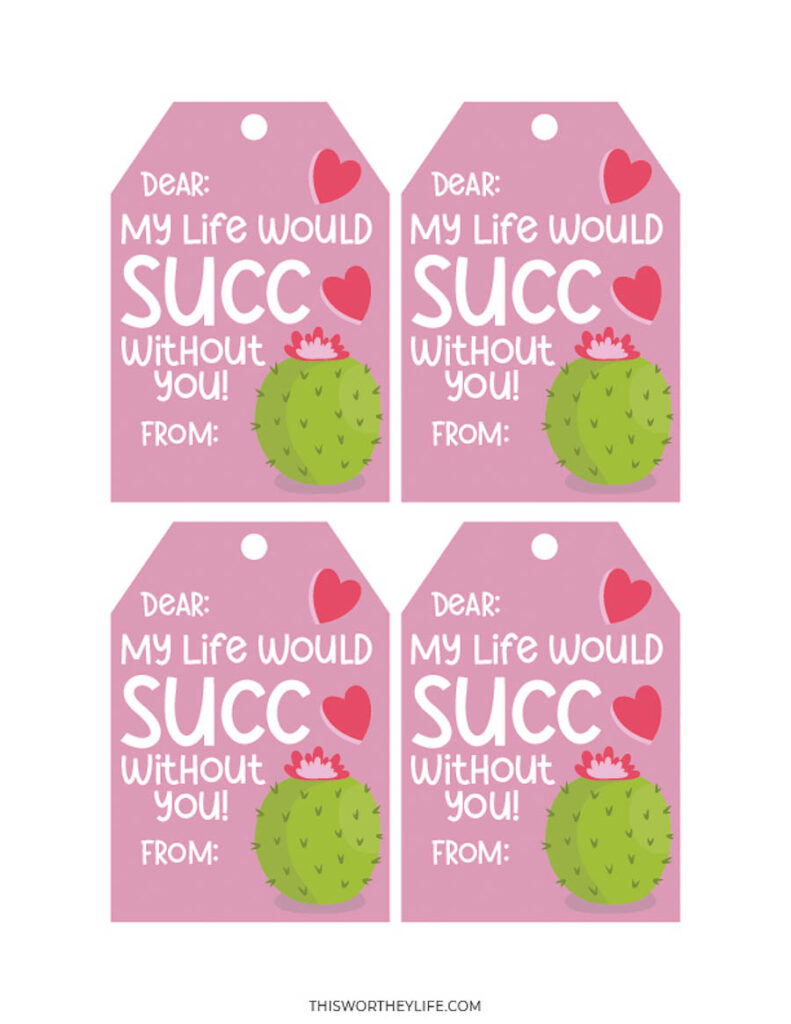 Free Printable Valentine's Tags
As you can see, there are several free printables on one page.
You can pick up several succulents at the store and get them labeled and ready to deliver, just by printing this out one time.
The Fun Of Giving Gifts
There is something fun about spoiling people on holidays.
For me, it's the combination of showing they're on my mind while giving them something to make them smile, too. I love giving to others!
Why limit surprises and gifts? There's a mentality about holidays having shifted to be for the kids, but I don't think that's always true. Adults should still be a part of the fun each and every year.
If you want to add even more fun to this gift, go for it! Add a few suckers or chocolate so they get a treat at the same time.
This is your Valentine's Day gift to share so share it however you want.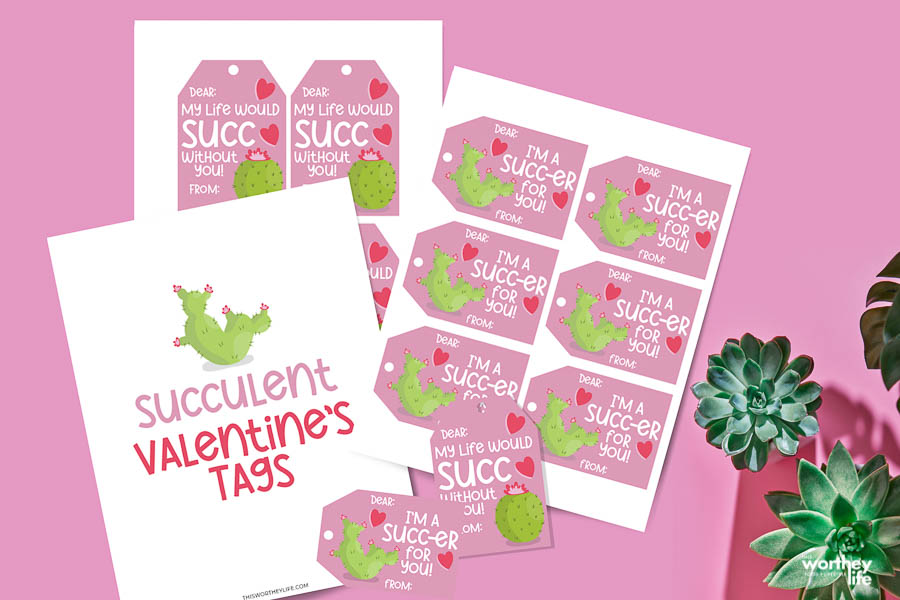 Grab your FREE Printable Valentine's Tags below
Just print, cut out, and attach – it's as simple as that!
They'll love the thoughtfulness of your gift – and appreciate your humor!
More Valentine's Day Activities and Ideas